Wallace Creek Marble Makes Moody, Masculine Spaces
Not everyone wants a light, bright and airy space.
Some clients are looking for rich, dark rooms grounded in materials with character and tones to match their masculine personality. Enter Wallace Creek, a charcoal grey stone with dark veining perfect for a masculine bathroom, a moody kitchen, or even a corporate setting.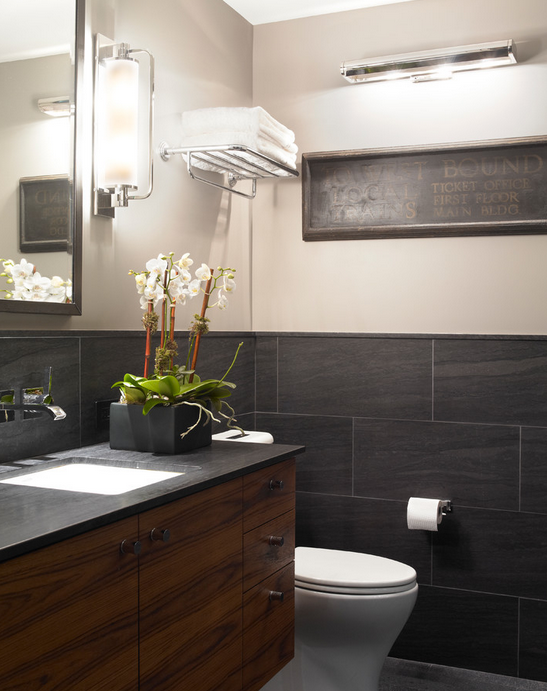 Wallace Creek limestone tiles and slabs present a strong pairing with deep-toned wood and metal accents. (I like to think of it as the base of great menswear.)
SO IS IT A MARBLE OR A LIMESTONE?
Both actually. Wallace Creek is a high density limestone with the properties of an American marble. Dense, hard and able to take a polish. The sedimentary stone quarried in Canada is also available in a fleuri-cut pattern offering an alternative design element.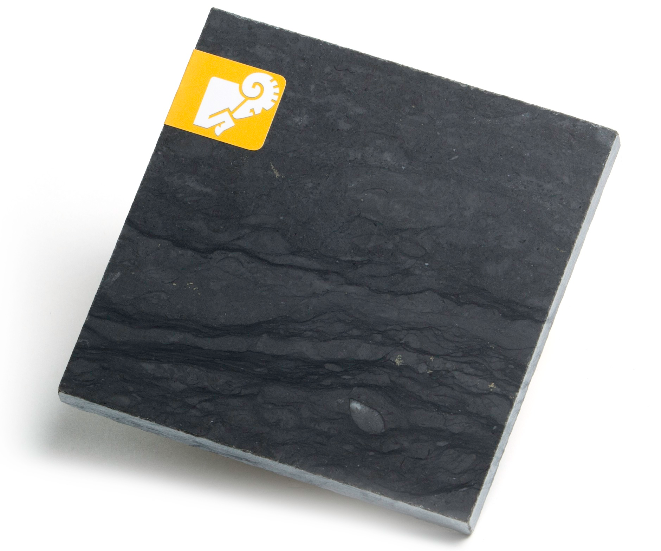 Designers tell us that clients are asking for natural stone options beyond white and light grey. Wallace Creek works with modern rustic, industrial design and masculine spaces. Here we paired the stone with iron accents and menswear details.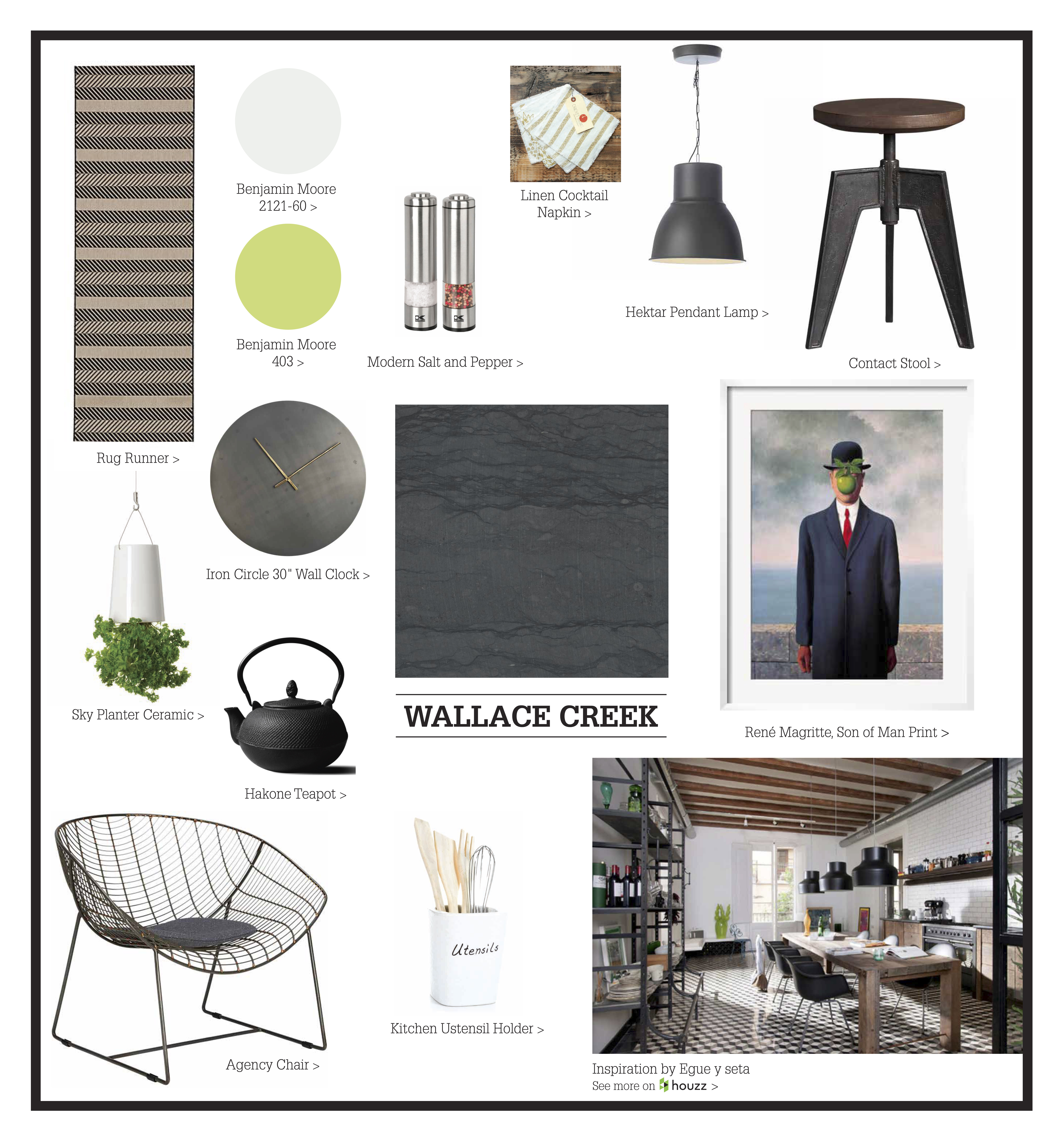 We've created design boards for all of our North American stones. You can download them for free.
You may not have seen Wallace Creek recently as production from this quarry was slowed for a time, but the sultry stone is back by popular demand and available in large format tiles and slabs. The characteristics of the stone vary depending on the block, giving you more options based on the pallette you're working with. Small slabs for vanities and tiles are available with the deep grey and charcoal veining you see above. Larger slabs for kitchen islands feature white veining.
Wallace Creek is also available for commercial flooring and as an alternative to exotic marble which can have long lead times.
In Denver at 555 Office Tower, Gensler used the stone as an anchor for the office building's lobby redesign.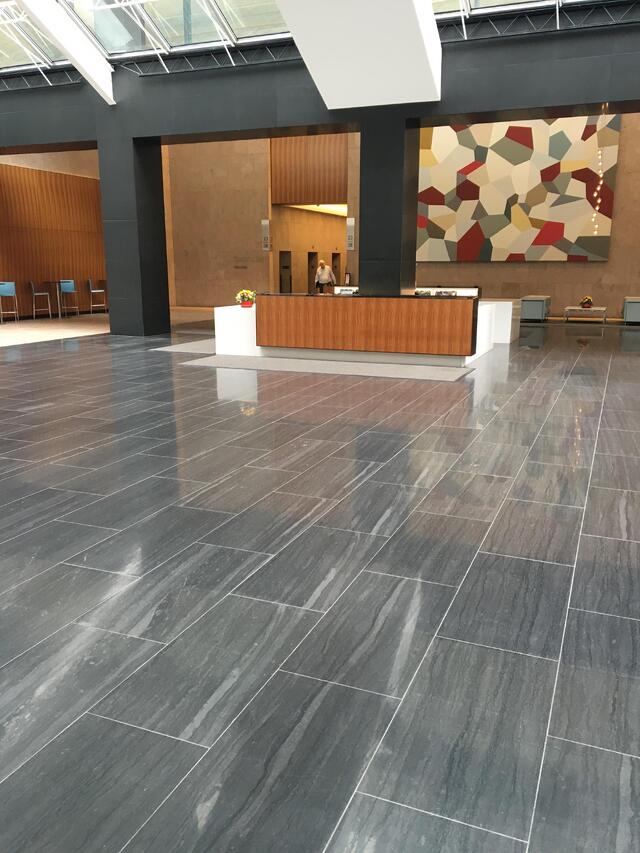 Project architect Brent Mather said the redesign of this space was really pairing down what had been over-designed through the years.
"The fundamental thing was editing," he said, "getting rid of what was ugly to get down to its essence."
That involved surgically removing floor tiles with red and black accents which clashed with stone on the perimeter and walls. Adding the Wallace Creek tiles he said, coordinated well with the existing neutral toned flamed granite walls and created a simplified material pallette.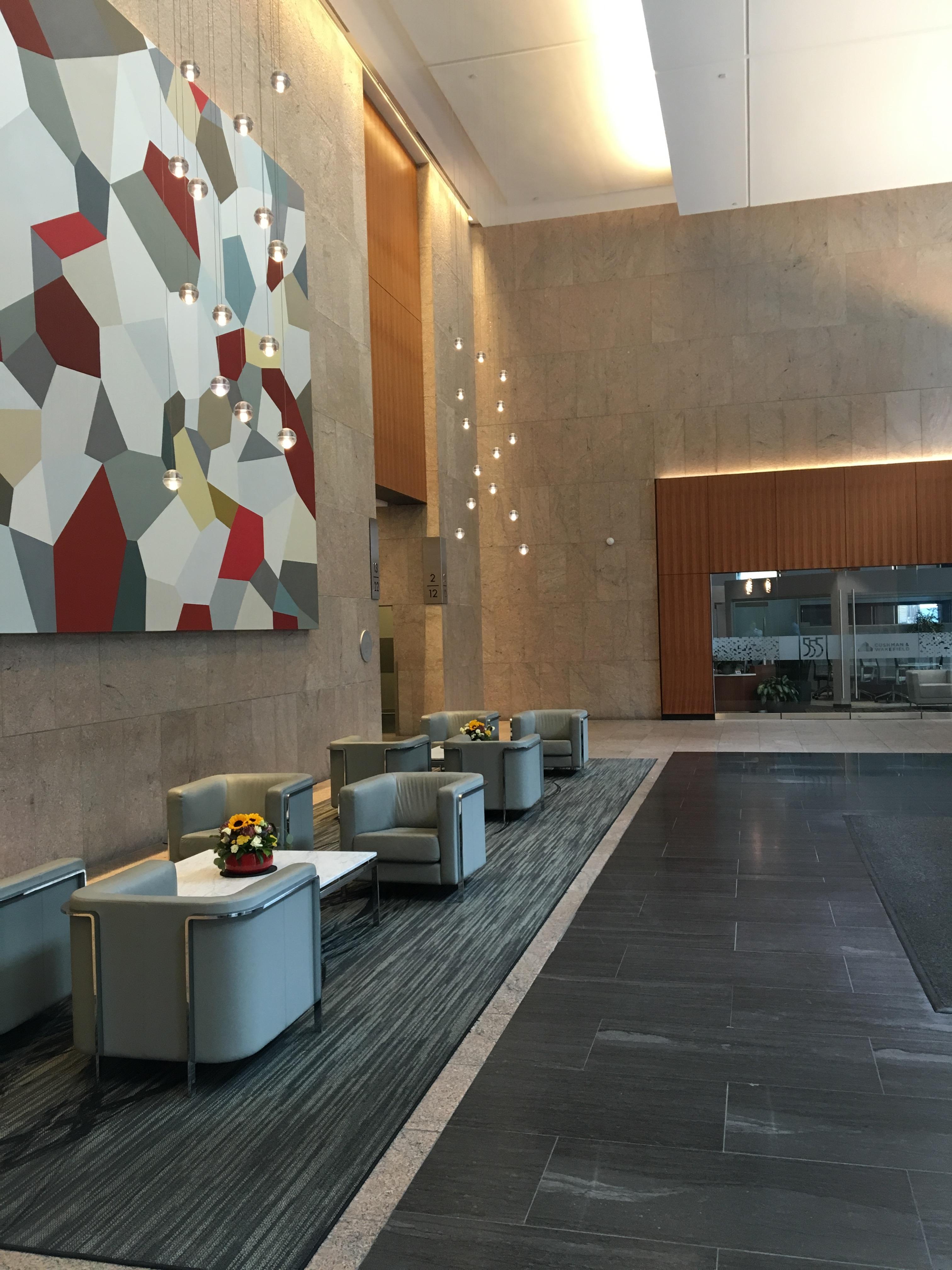 Daltile was the local distributor on this project. Select Interiors was the installer. RJM Construction was the general contractor.