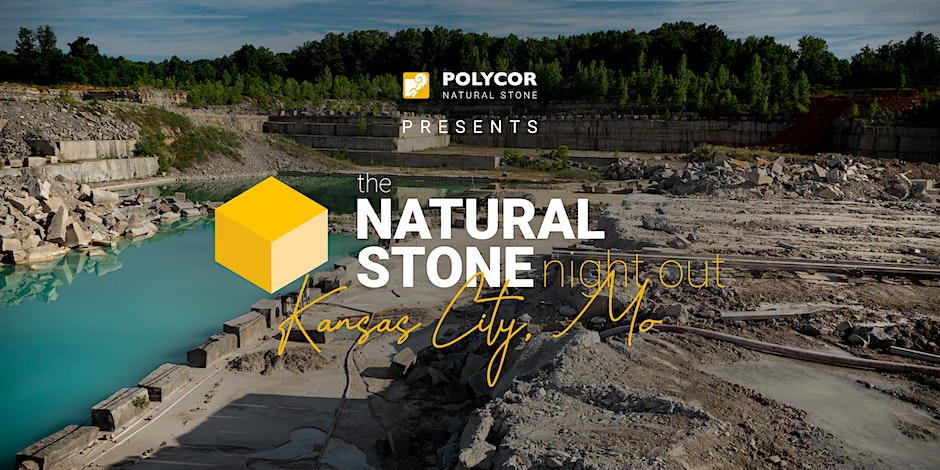 Wednesday, September 27
2023 Natural Stone Night Out – Kansas City, MO
---
Be ready for the Natural Stone Night Out. Come hang out with some of the top Natural Stone Experts in the industry!
About the Event
We are thrilled to extend you an invitation to our upcoming Natural Stone Night Out event! Join us for this much anticipated happening.
The evening will be filled with camaraderie, networking and knowledge-sharing among like-minded individuals in the natural stone industry. Join us and meet the passionate team of Polycor experts who are eager to answer all your questions and more during this event dedicated to natural stone.
What to expect:
Networking: An opportunity to connect and share moments with professionals in the industry.
Learning: Gain access to knowledgeable individuals from diverse industry segments, including hardscape and masonry, architectural, and slabs and tiles.
Presentation: Discover this unique material's qualities, applications, and sustainable aspects.
Refreshments and good company: Enjoy an evening filled with delicious food, refreshing drinks, exciting giveaways, and fantastic swag!
This event provides an excellent chance to connect with fellow professionals who share your passion for natural stone. Whether you are a seasoned expert or just starting in the industry, the Natural Stone Meetup promises to be an enriching and inspiring experience.
Please mark your calendars and join us for an unforgettable evening at The Natural Stone Meetup!