The Impact of Natural Stone Building Materials On Sustainability and the Environment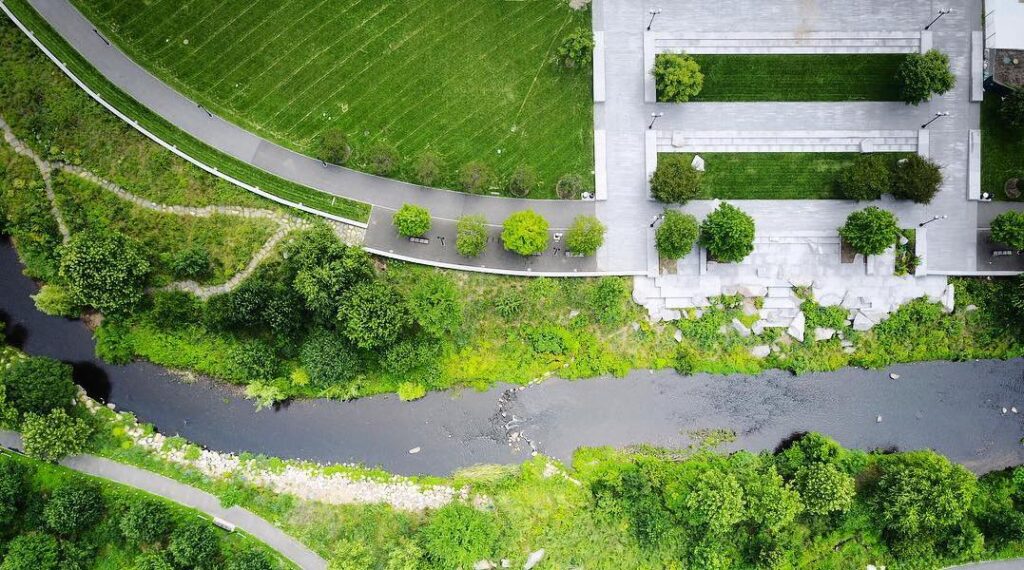 Overview of Natural Stone Building Materials
Natural stone building materials have been used in construction for centuries, thanks to their durability and aesthetic appeal. While each type of stone has its own individual characteristics, they are all renowned for their weather resistance capabilities as well as their longevity. Architects take advantage of natural stones such as granite, marble and limestone to create beautiful designs that stay intact over time. This variability and increased stability make it the perfect tool to create majestic buildings with a timeless look that will withstand the test of time.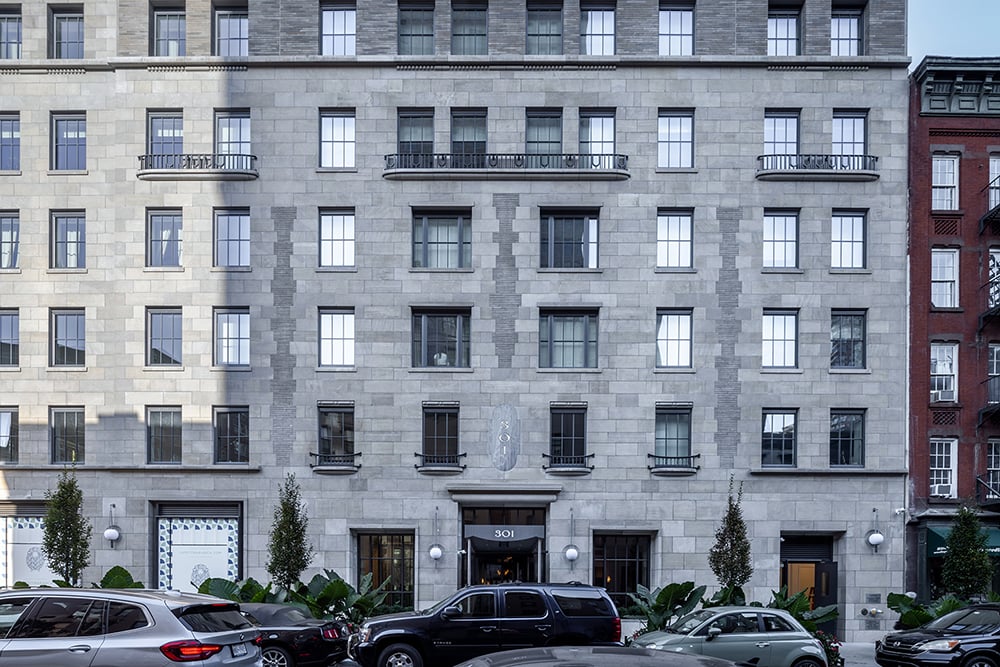 Benefits of Using Natural Stone for Sustainable Architecture
As sustainability becomes more of a priority in architecture, using natural stone as a building material is an excellent way to reduce embodied carbon associated with structures. This sturdy and reliable material has significant environmental benefits when compared to other building materials.
Natural stone requires less energy for production and provides greater levels of thermal mass, meaning the interior climate of buildings can be better regulated, decreasing operating costs and maintaining structural integrity for longer periods of time. Architects should consider natural stone for their sustainability projects – its timeless beauty combined with its sustainability credentials makes it the ideal choice.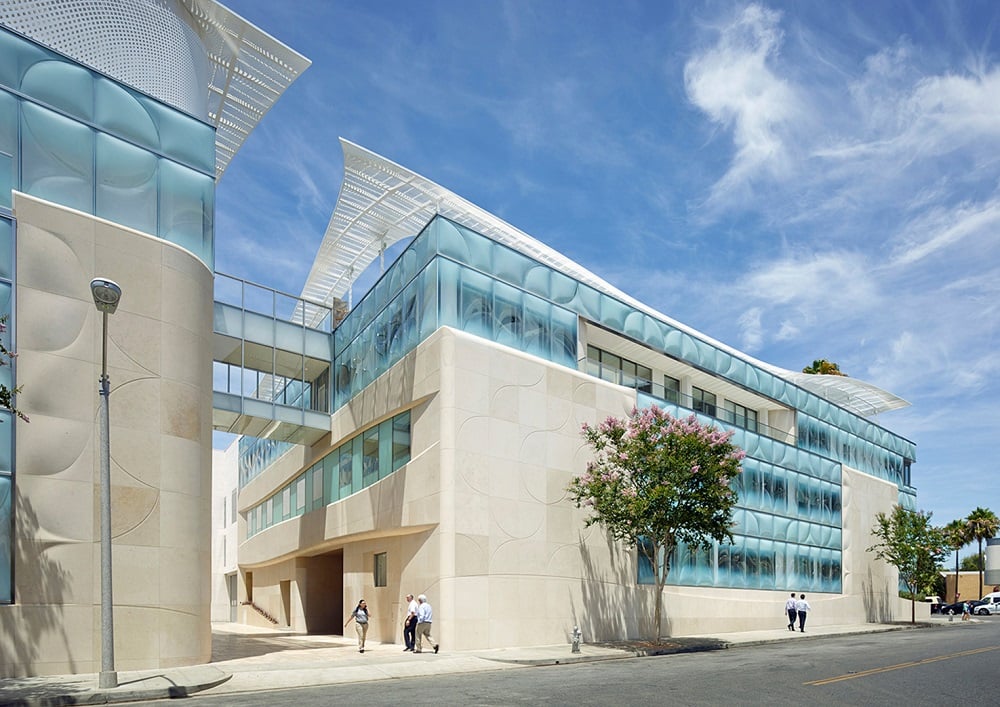 Economic Benefits
Cost-Efficiency of Natural Stones in Construction Projects
Natural stones are an incredibly cost-effective solution for large construction and architectural projects. Benefiting from their natural strength, they require less processing to ready them for building projects reducing the overall labor costs associated with them. Additionally, natural stones are highly durable and require very little maintenance over time meaning that there is a significant amount of cost savings in terms of upkeep and repairs as compared to other building materials.
In this way, it provides a lasting value that is hard to come by with other materials. Though their upfront costs are comparable to some other options, they provide greater savings over the long term as well as a stunning visual appeal to your project. Architects can incorporate natural stones into their designs if they want cost-effective results that endure.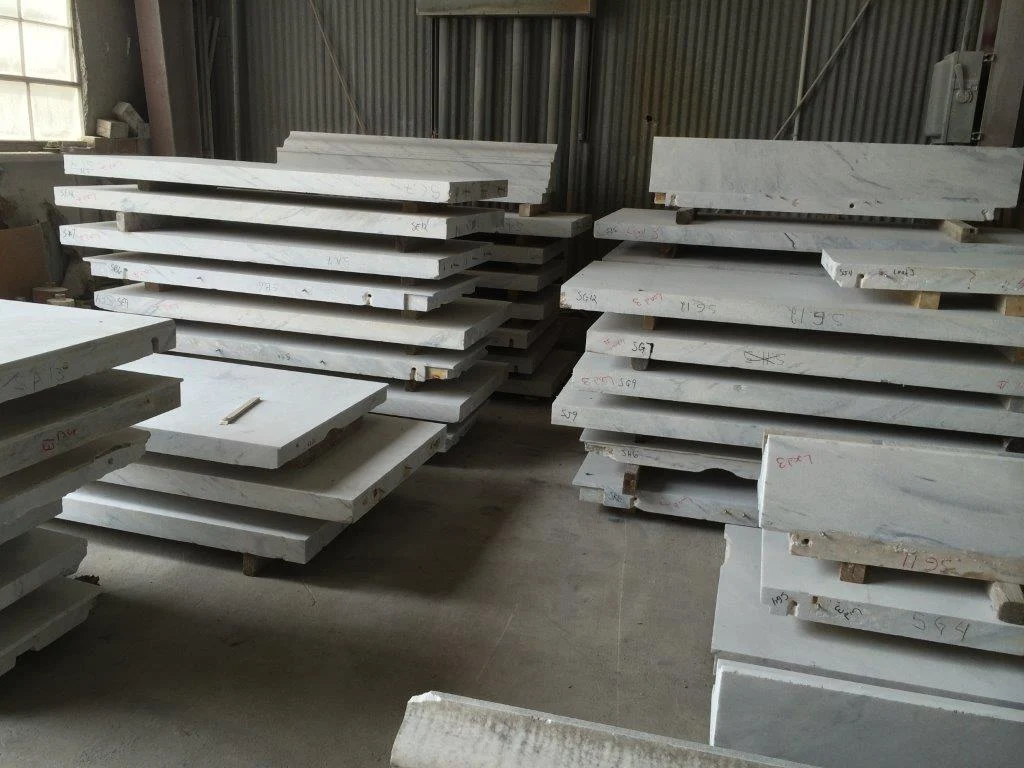 Reduced Waste from Reusing Existing Materials
The quality of repurposed natural stone material is just as reliable as buying new products. Architects understand the power of reducing waste through reuse. Utilizing existing stone building materials is a great way to reduce your carbon footprint, while also saving on costs. Sometimes there's no need to keep looking for new building materials – reducing waste can be achieved just by upcycling the existing stone building materials themselves. This not only eliminates the need for additional resources needed to extract and fabricate new materials but is also an environmentally conscious decision.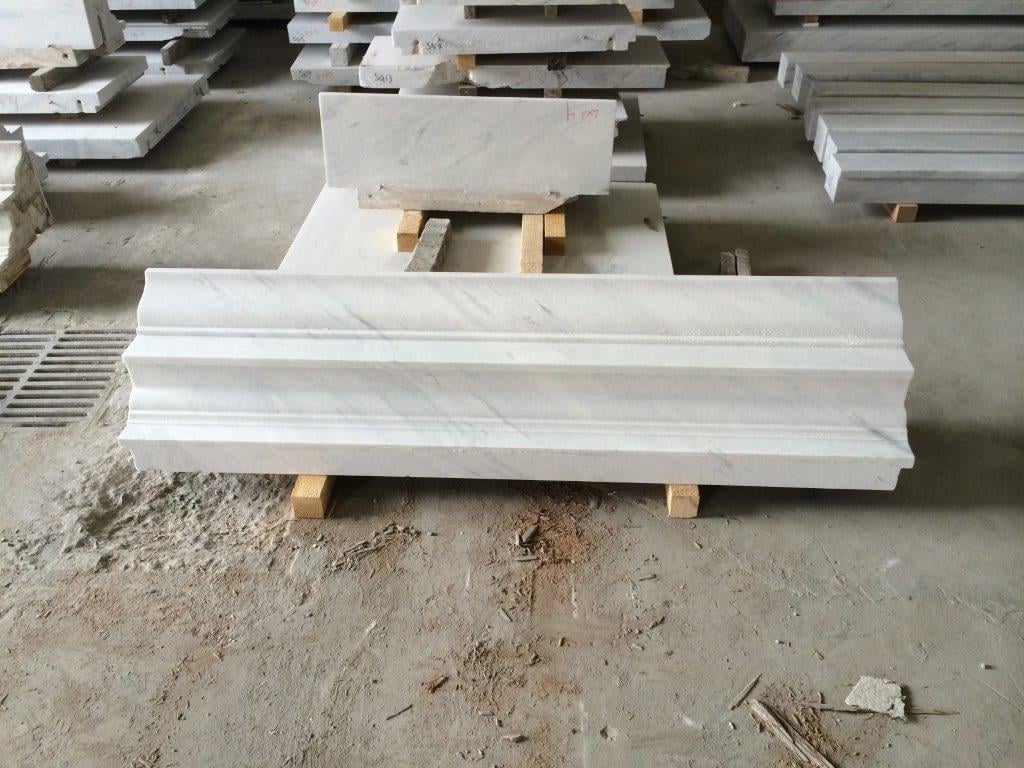 By selecting existing stone materials for adaptive reuse or revitalization projects, architects are directly contributing to the conservation of natural resources and preserving the environment we live in. Reusing traditional stonework is also an effective way to adhere to more sustainable construction practices while at the same time paying homage to the architectural styles of the past. A combination of classical and modern design techniques can add layers of depth and character to any structure. In this way, the choice of building materials has a significant impact on the overall performance results and deserves careful consideration.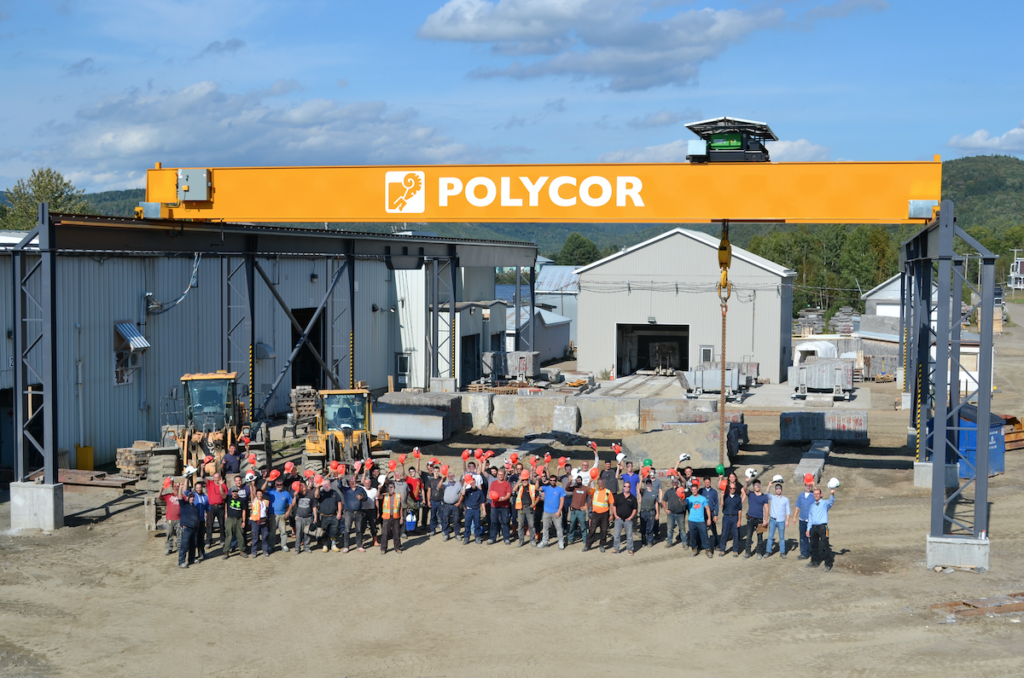 Positive Impact on Local Economies
By choosing locally quarried, domestic natural stone for your projects, you can have an immensely positive impact on local economies as well. This, in turn, becomes a viable solution for achieving a beautiful, unique and sustainable outcome, while also supporting local businesses and employment rates across the country. Long-term stone quarrying operations, such as those found at Polycor's Indiana Limestone sites in Bedford and Bloomington, Indiana, as well as Graniteville and Barre, Vermont have served as major drivers to local commerce for well over 100 years.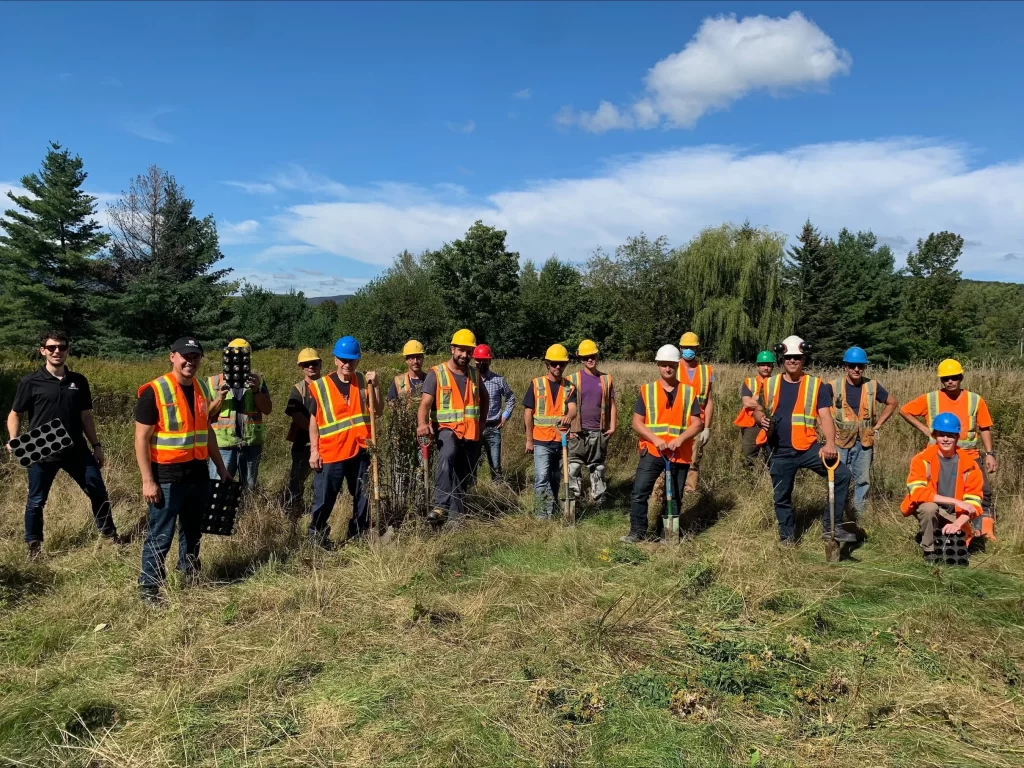 Choosing nearby sourced materials not only creates jobs and supports community development, but it reduces transportation emissions by limiting materials imports, many of which are oceans and continents away. You can use these locally quarried and fabricated natural stones to create stunning architecture and add sustainable value to your projects.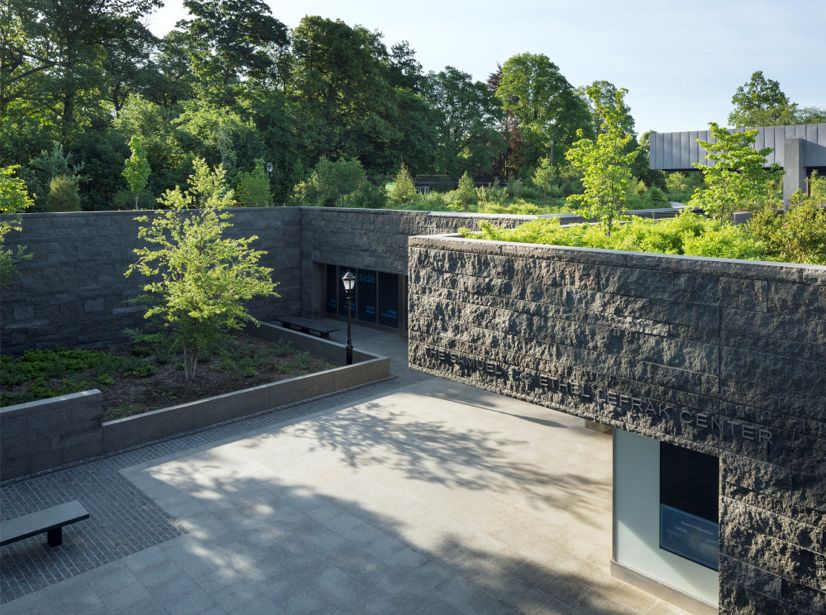 Environmental Advantages
Low Maintenance Requirements and Durability
Natural stone materials can offer architects and construction professionals a lucrative option for projects. They possess high levels of durability, making them an ideal choice for long-term structures thanks to their low maintenance requirements. As these projects require years of service in extreme weather conditions, natural stone offers an assurance of resistance. It is also highly versatile, allowing architects to create a wide range of design styles in both interior or exterior environments.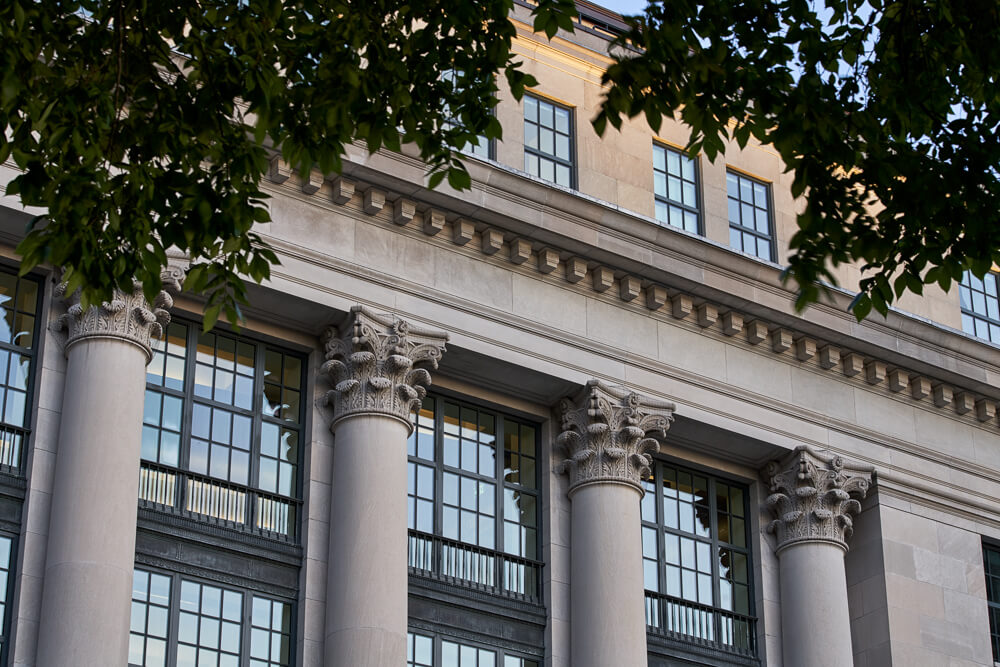 Additionally, natural stone requires minimal secondary treatment components during the installation process, such as polishes or dyes, to maintain aesthetics, which significantly reduces the amount of time spent on these projects. With its proven reliability and ease of installation, taking advantage of the benefits that natural stone materials have to offer can help architects and construction professionals quickly complete their vision while saving time and costs. Design professionals can select from a wide array of contemporary and classical aesthetics, customized palettes and styles that are bound to fit into any project design concept with ease.
READ THE CASE STUDY: THE SUSTAINABLE ADVANTAGES OF INDIANA LIMESTONE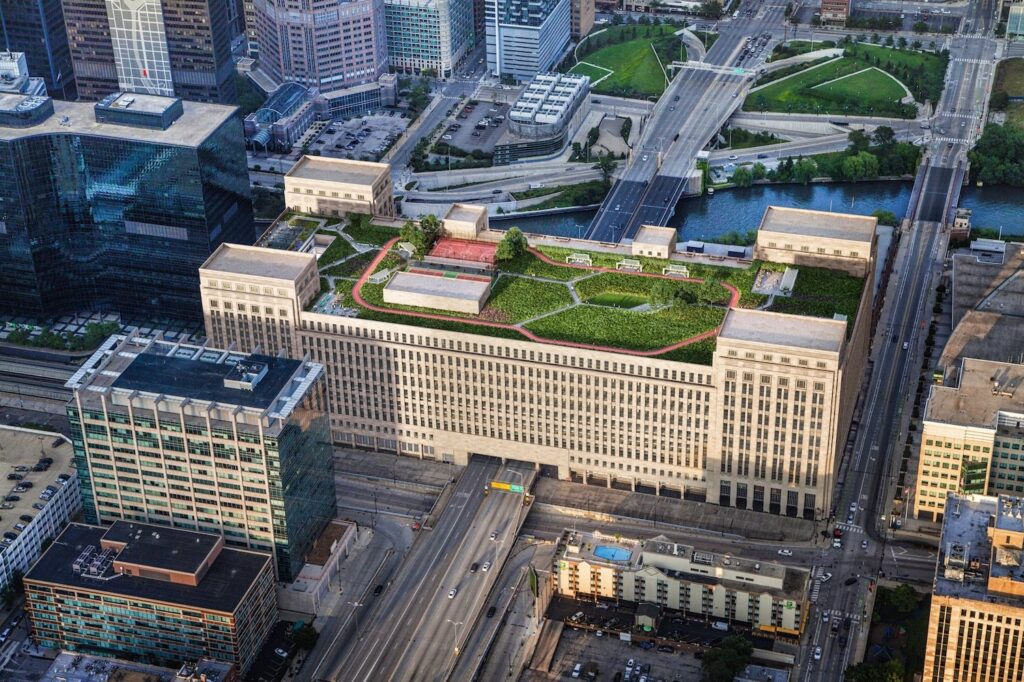 Reducing Carbon Footprint of Buildings with Natural Stones
Architects can play a vital role in reducing embodied carbon from buildings by utilizing natural stones sourced from sustainable environments and specifically stones originating from NSI-373 certified quarry sites. Natural stones, when used in place of concrete and steel, provide a beautiful aesthetic to any building and are significantly better for the environment.
SEE ALL POLYCOR STONE EPD DATA SHEETS HERE
Many natural stone suppliers, including Polycor, provide environmental product declarations (EPDs) which make it easier to measure embodied carbon by providing detailed information about an array of materials' lifecycles, allowing architects and designers to make more educated, informed decisions when selecting materials for a project.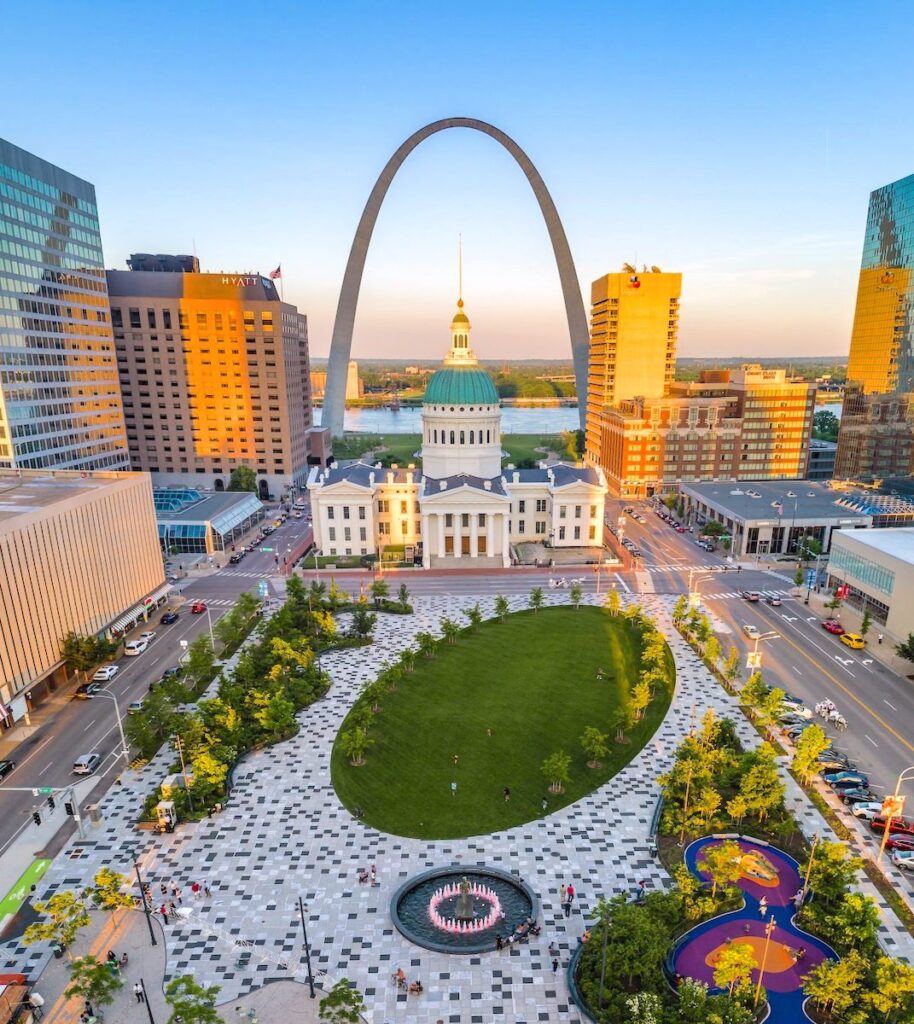 With EPDs, green building codes can be more easily achieved while still meeting the necessary function and beauty that architects strive to create with each build. Natural stones are definitely worth considering as they provide much potential in the reduction of embodied carbon and embodied energy in buildings and can help achieve the targets of construction projects where cities and organizations have pledged to significantly reduce the embodied carbon of their projects.
Polycor is committed to reducing the carbon intensity of its natural stone products by 25% by the end of 2025, improving our existing competitive advantage of offering low embodied carbon construction materials.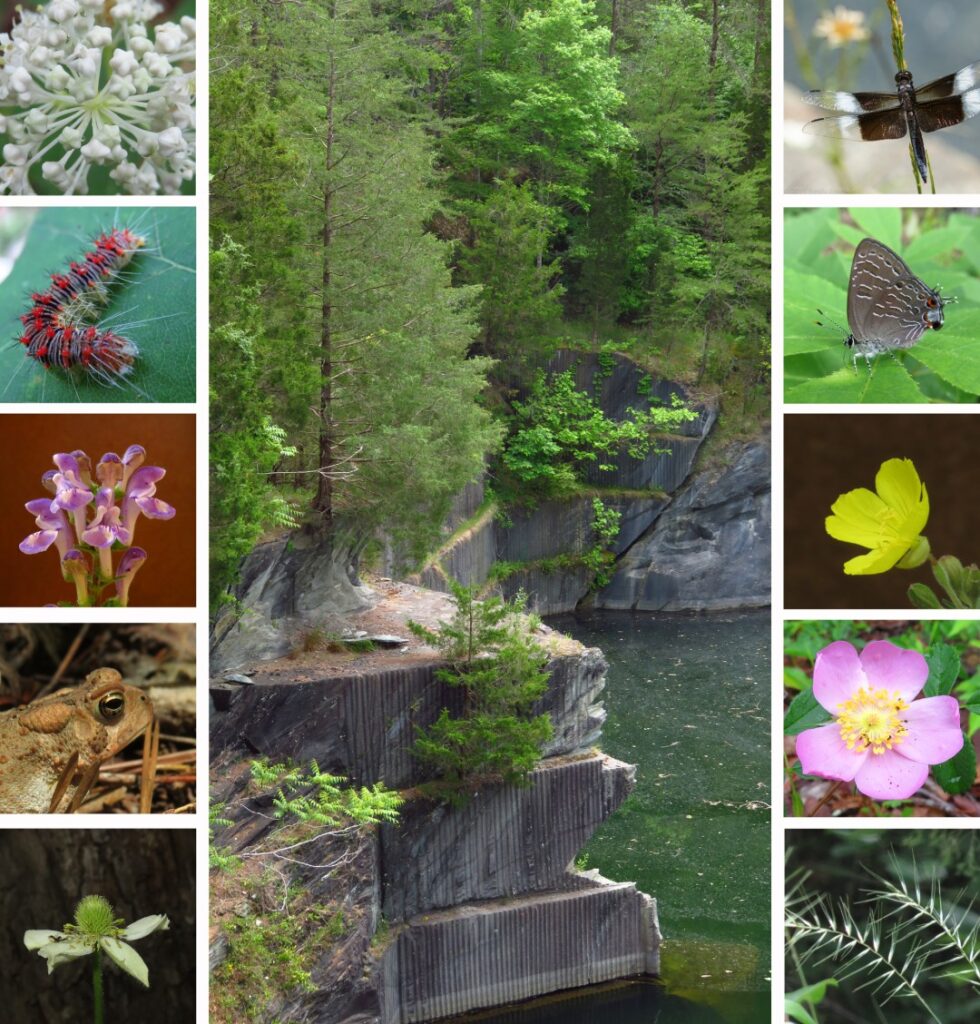 Increased Biodiversity due to Non-Toxic Materials Used in Building Construction
As an architect, you have the unique ability to play a major role in conserving biodiversity by utilizing non-toxic materials, such as natural stone. Adopting and specifying non-toxic substances for hardscaping and cladding applications especially can have a profound impact on biodiversity in the region. Supporting a variety of wildlife by incorporating eco-friendly materials leads to increases in the local population of insects, amphibians and small animals which all play an important role in the local environment and contribute to a more diverse and abundant ecosystem.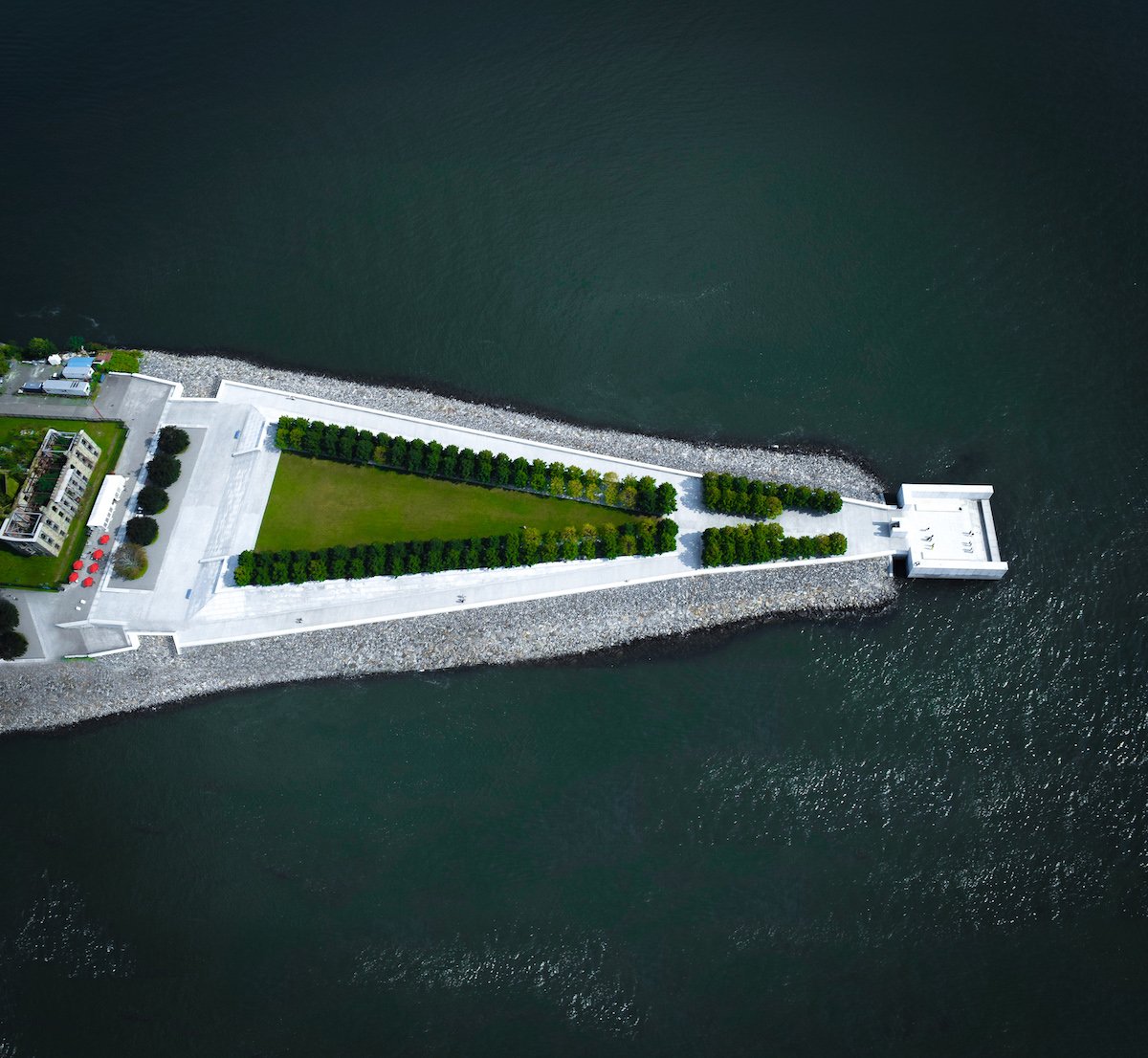 Natural stone is simply a dug up material that is made by the earth and for the earth. Unlike large-scale mining operations of other industries, stone quarrying extraction doesn't require the use of any chemicals in the process. When it's time to rehabilitate a quarry, there is no contamination to manage or remediate, and nature easily takes over. Stone itself does not emit any VOC's, does not contain any other foreign ingredients, and is chemically inert, making it incredibly safe for both humans and the environment. In this respect, natural stone is also a smart choice for creating healthy indoor environments as it is one of the best materials for buildings that are healthy for plants and people.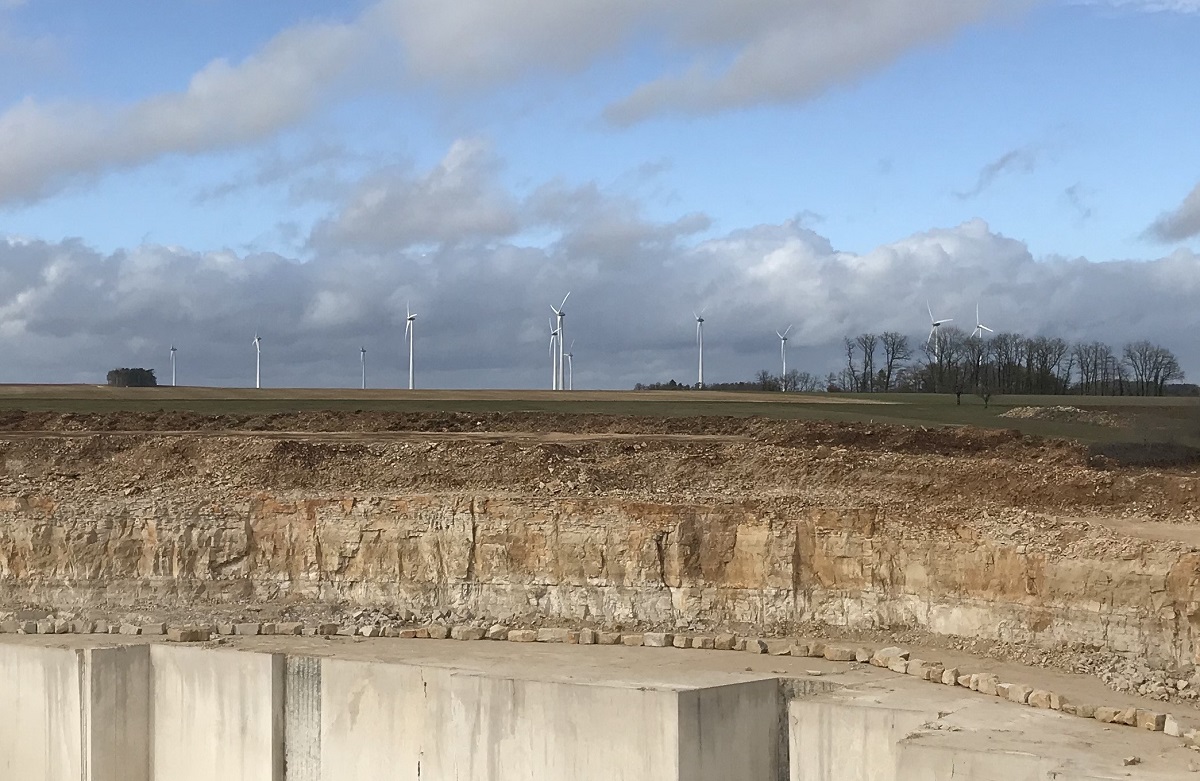 And the quarries themselves, where the stone originates, can provide magnificent and unique spots for biodiversity during and especially after extraction when new habitats can be sculpted during the reclamation phase, as an increasing number of scientific studies have shown.
Active quarries offer species opportunities through temporary habitats. These include, for example, ponds for amphibians, or pioneer habitats which support species that depend on a mixture of bare ground and vegetation landscape.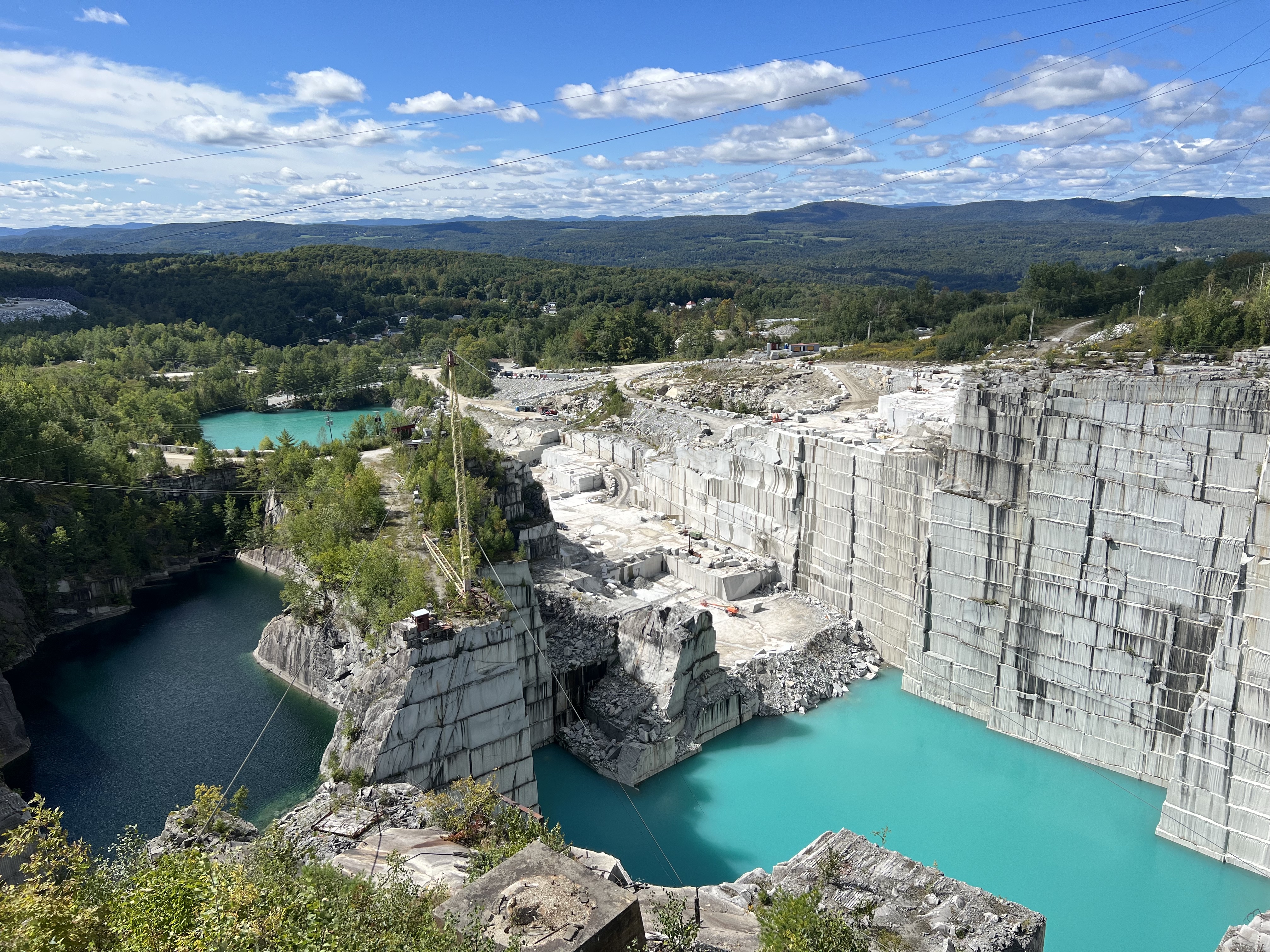 Quarries not only protect biodiversity, but they can contribute to large-scale restoration of biodiversity by creating areas that have been lost in the wider landscape. For example, at Polycor's former Alberene Soapstone™ quarry site that has since ceased operations, an extensive 40-acre public garden and nature preserve, aptly named Quarry Gardens, was built among the natural ponds and around the soapstone outcrops. The gardens feature two miles of walking trails through native plant communities nurtured by the magnesium-rich soils of the soapstone deposits.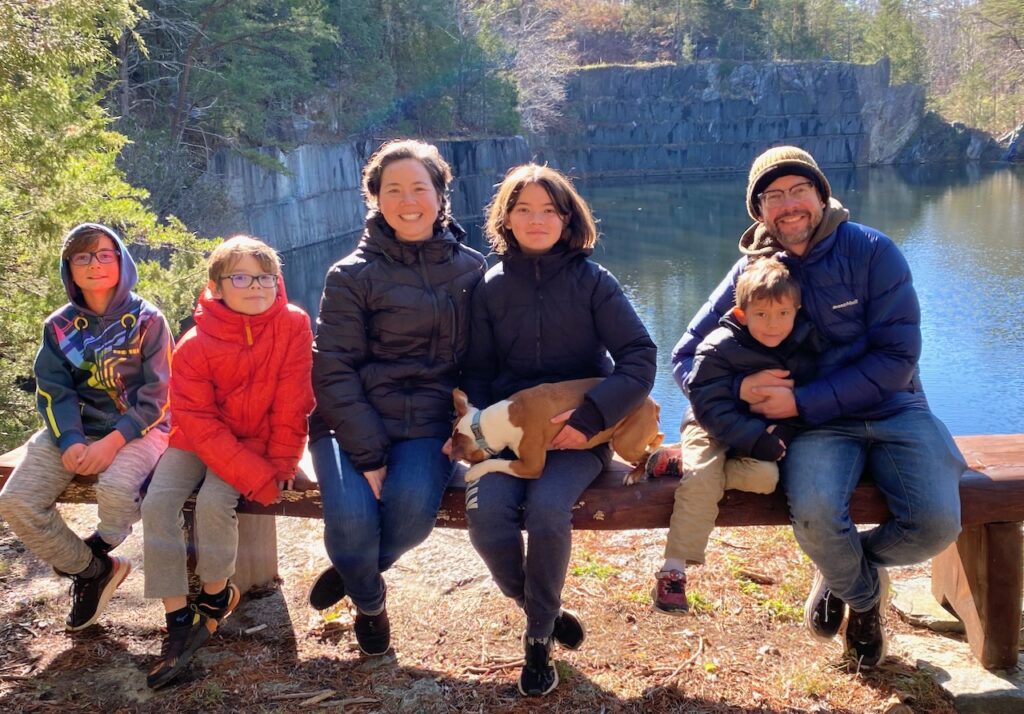 Another example is in Barre, Vermont, where many historic granite quarry pits have now become natural lakes from years of rainwater accumulation teeming with fish, as well as themselves surrounded by thriving forests that are welcomed by the local community.
Contribution to Aesthetic Beauty of the Built Environment
The addition of natural stone to any architectural project is a timeless way to enhance the aesthetics of the built environment. Natural stone has been utilized in architecture for centuries, and its adaptive nature provides a range of design opportunities. Whether used as an external feature or interior element, natural stone can subtly shift light and create powerful visual statements within any space.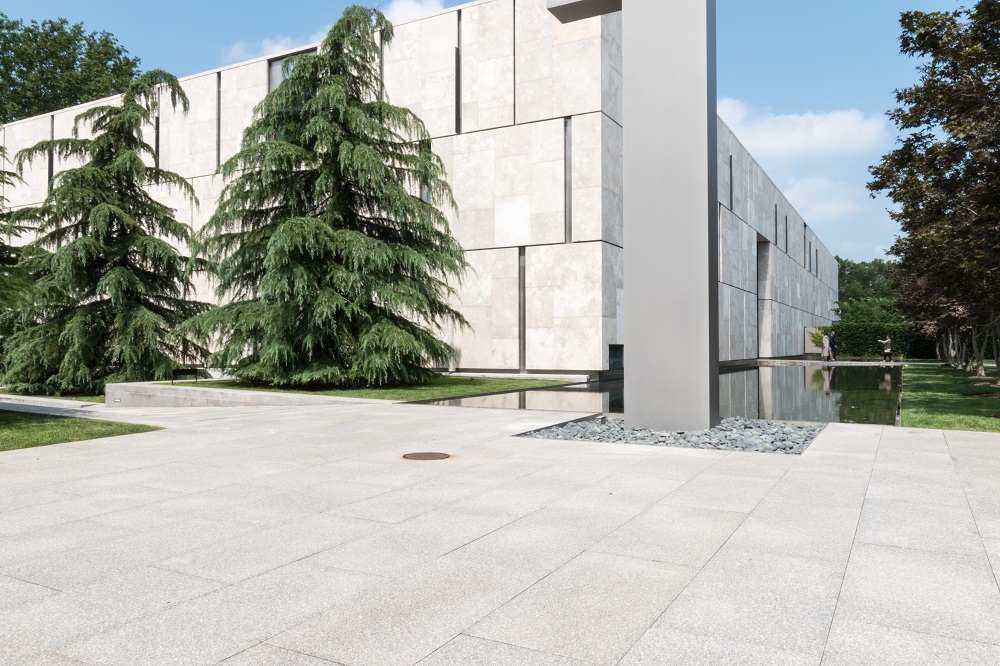 Architects are turning to natural stones as an environmentally friendly alternative to synthetic materials thanks to their integrated properties, longevity, and unique strength. From limestone walls that divide spaces with rustic charm or granite columns that define grand formal entrances, natural stone can easily punctuate elegance in any structure. Investing in quality-grade stone products ensures that your designs will last for generations – providing lasting aesthetic beauty throughout the lifecycle of your projects.
See how Indiana Limestone played a crucial role in Upholding An Enduring Legacy At Dallas' Old Parkland Campus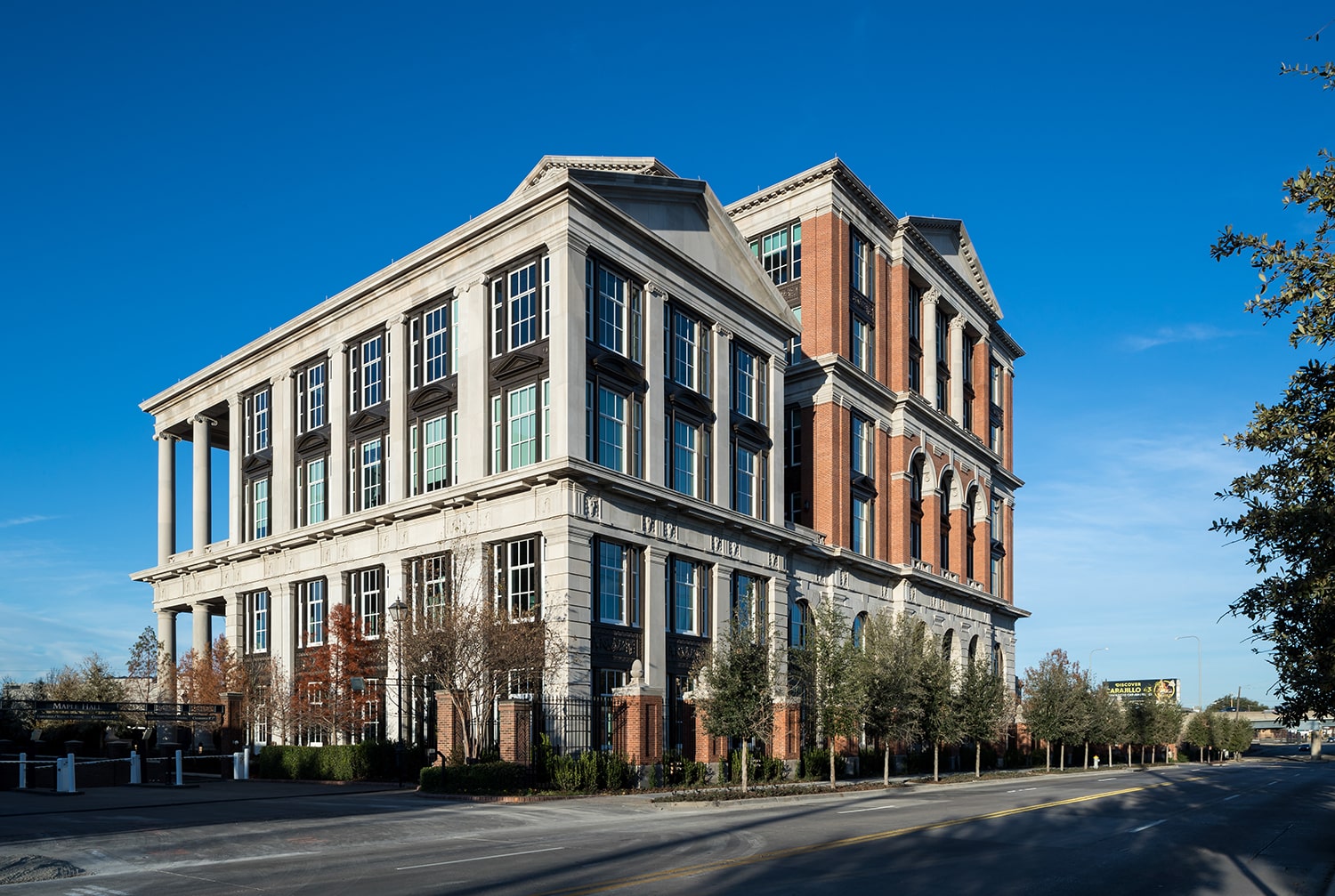 The Sustainable Advantages of Indiana Limestone
A Case Study of Freedom Place
Conclusion
Natural stones provide a beautiful, enduring solution for green building materials; moreover, they are nature's gift to us. In addition, they offer various sustainable benefits that cannot be matched by the synthetic building materials used today. Stone products possess a long lifespan and a timeless beauty that is contained in the material. Thanks to its physical properties, natural stone helps create structures that are more durable, resilient and sustainable than many other materials. It has the potential to transform any construction project into one that is in harmony with the environment and in line with sound sustainability principles.
Architects can help reduce their building's footprint and enhance sustainability initiatives by using these materials instead of man-made ones in their projects. Ultimately, natural stones help ensure that each building lives up to its intended purpose without damaging our beloved ecosystems.
Looking to develop a specification using sustainable natural stone? Access all the EPD data for your project by clicking the link below.