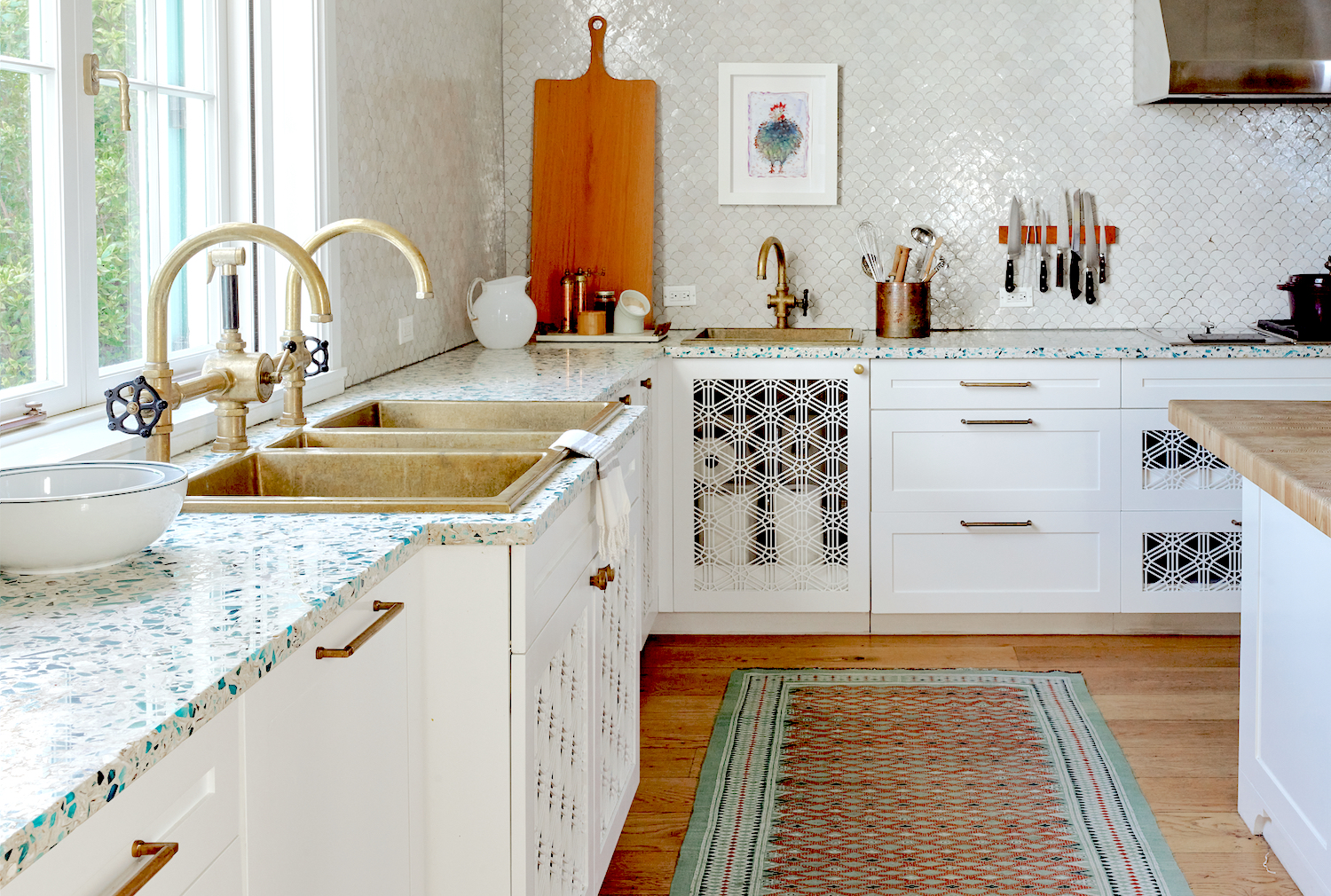 Countertops
Vetrazzo Recycled Glass Surfaces
---
Vetrazzo
A Story in Every Surface
---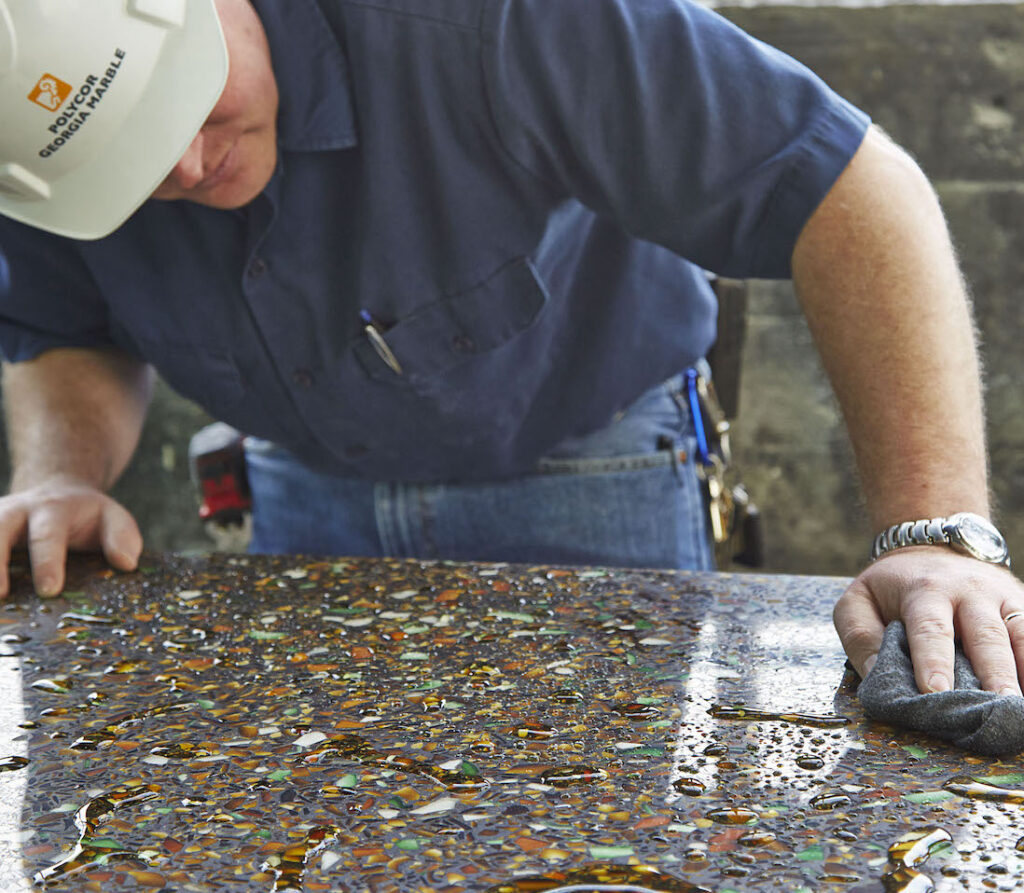 Handcrafted With Care
Vetrazzo Is a Product of
American Know-How – Always
Proudly Manufactured in the USA
---
Each Vetrazzo slab is proudly produced by hand in Tate, Georgia, at our Georgia Marble plant, alongside our historic marble quarry operation. Every slab is a masterpiece of engineering, design and sustainable development.
Our precious sources of glass are carefully chosen in a process that calls for painstaking research and meticulous quality control.The pieces of glass are introduced into the composite and placed by hand to ensure a smooth, uniform surface that enhances the beauty of the finished product.
Each Vetrazzo slab is a unique, artisan-made product that has been handled with care and expert attention to detail.
Sustainable Development
Vetrazzo Is the Original Recycled
Glass Surfacing Product
---
Back when "green" was just a color and not a sustainable development term, Vetrazzo was already using glass refuse to create stunning surfaces.
A slab can be made of 100% recycled glass
Vetrazzo is the logical choice for consumers and professionals who care about the ecological impact of their projects, especially for LEED® certified buildings:
We are committed to the highest sustainability standards.
Our engineers are always looking for ways to integrate new glass sources and other materials, such as oyster shells.
We use pre-and post-consumer recycled glass from local curbside recycling programs to reduce our carbon footprint.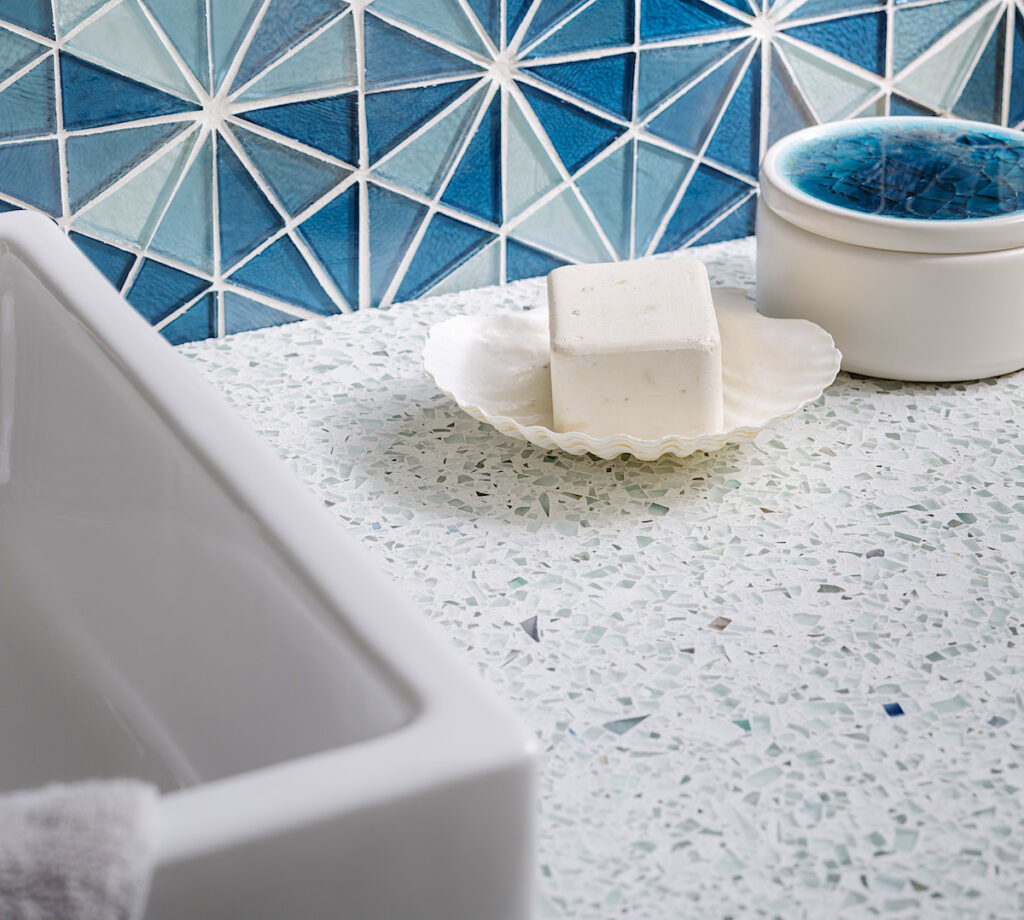 All Products
---
Aqua Current

Bistro Green

Bistro Green with Patina

Bretagne Blue

Charisma Blue

Charisma Blue with Patina

Chivalry Blue

Classic Black

Cobalt Sky

Cobalt Sky with Sea Pearl

Cobalt Sky with Patina

Cool Titanium

Emerald Coast

Fair Pearl

Floating Blue

Floating Blue with Sea Pearl

Glass House

Martini Flint

Millefiori

Orchid Reflection

Palladian Gray

Palladian Gray with Sea Pearl

Ruby Red

Ruby Red with Patina

Umbo White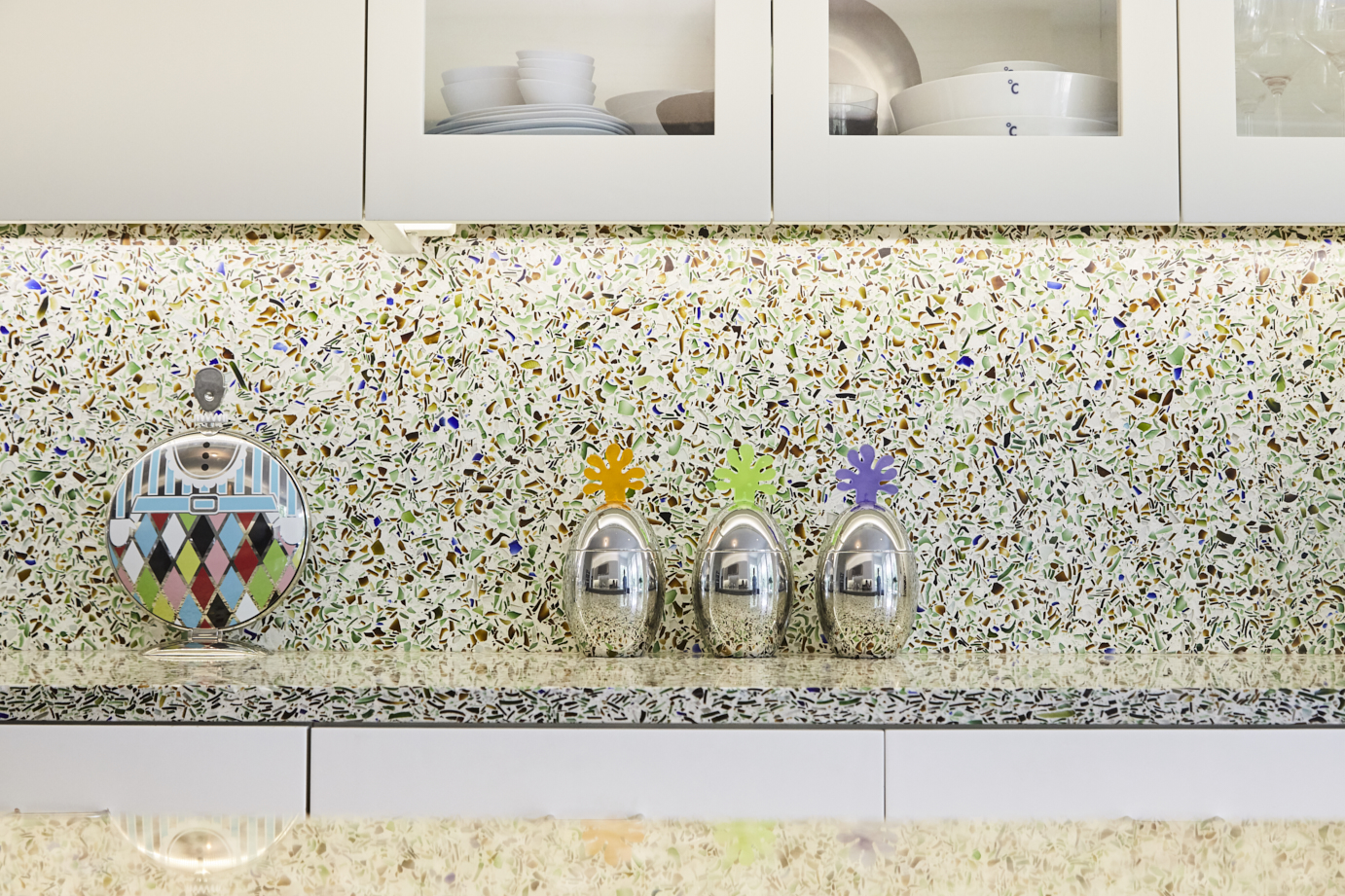 Find a Product Expert
Do You Have Questions about
Vetrazzo Recycled Glass Surfaces
---