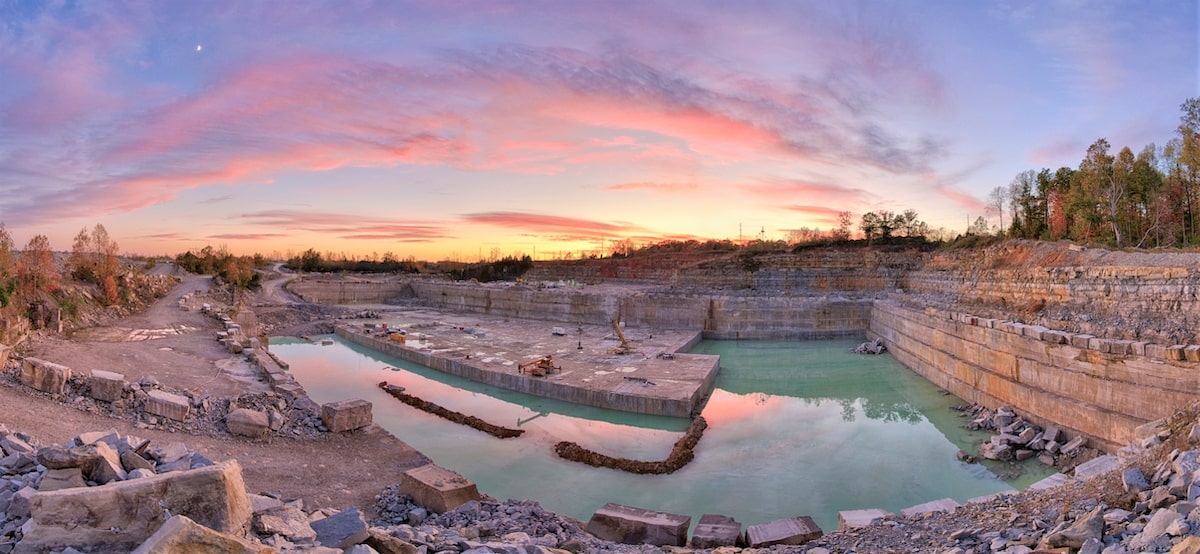 Indiana Limestone Company
Bloomington, Indiana
---

For nearly a century, Indiana Limestone Company earned the esteemed reputation of being the premier supplier of Indiana limestone in a range of beautiful and lasting building products. Founded in 1926 (with predecessor firms that had been quarrying limestone since the mid-1800s), Indiana Limestone Company grew to become the provider of choice for this internationally renowned natural stone. Throughout an illustrious history in which its stone had built such iconic structures as the Empire State Building, National Cathedral, and the Pentagon, Indiana Limestone Company reliably provided the highest quality products and services carefully tailored to the needs of the markets with an environmental, natural focus.
Indiana Limestone Company was a nationally recognized brand in North America's natural stone industry, with its stone being used in the construction of some of the most iconic buildings and monuments in the U.S. and abroad. Based in Bloomington, Indiana with quarries across the Belt region, ILCO was regarded as the most reliable limestone manufacturer with a wide range of natural stone masonry and hardscape products for use in residential, commercial, institutional and renovation applications.
Since its founding, Indiana Limestone Company continued its growth and evolved with the changing technologies and markets. Today, ILCO is proud to be a part of the Polycor family of brands, having been acquired by Canadian-based Polycor, the world's largest dimension stone quarry company, in 2018. Nothing has changed from an operations and service perspective, and you can continue to expect the same level of quality and trust that has been Indiana Limestone Company's foundation and which is shared collectively by Polycor across all of its family of brands.