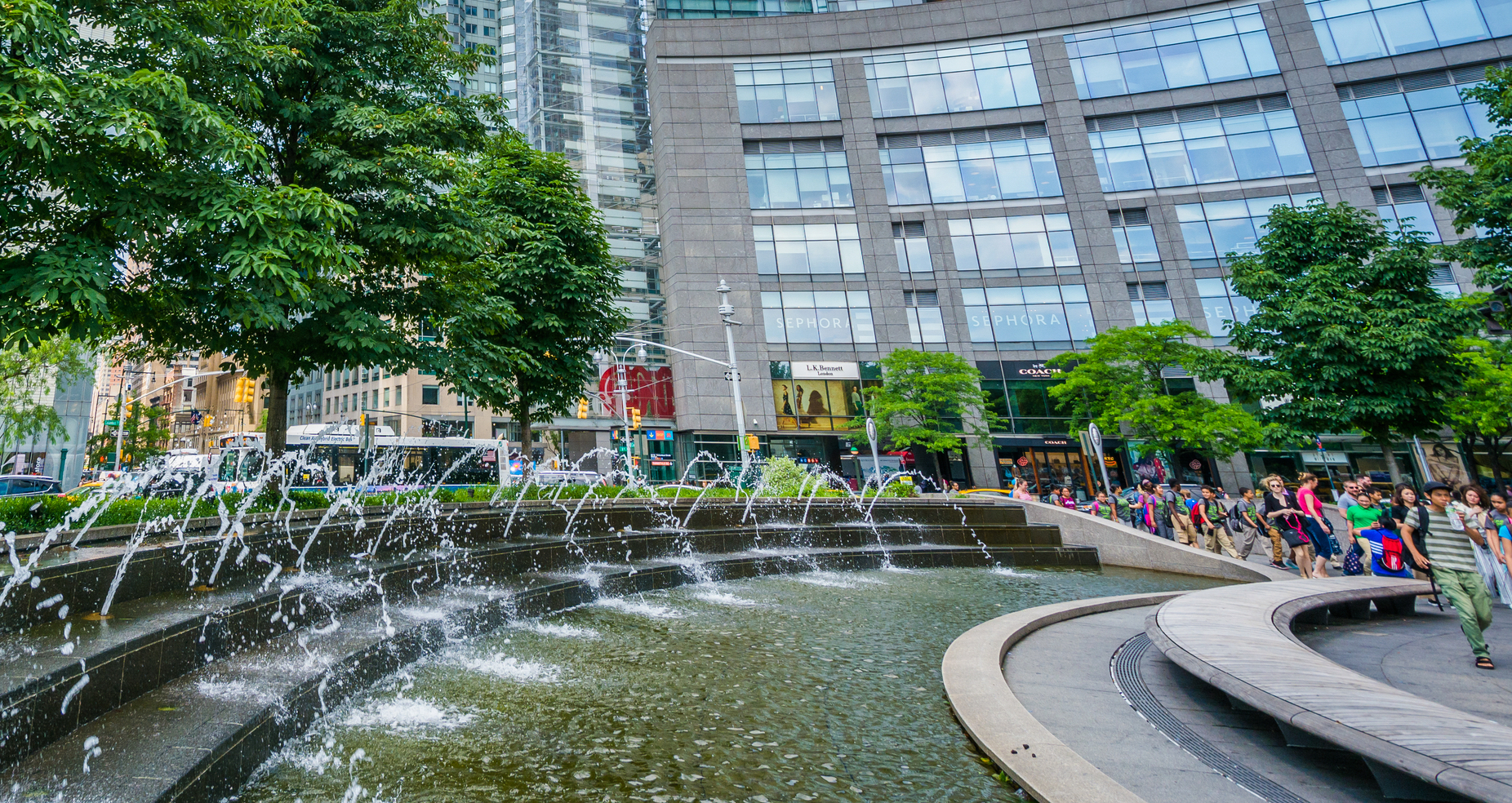 Architectural & Urban Landscaping
Granite Curbing
---
Granite Curbing
Granite Curbing: A Durable Investment for the Future
---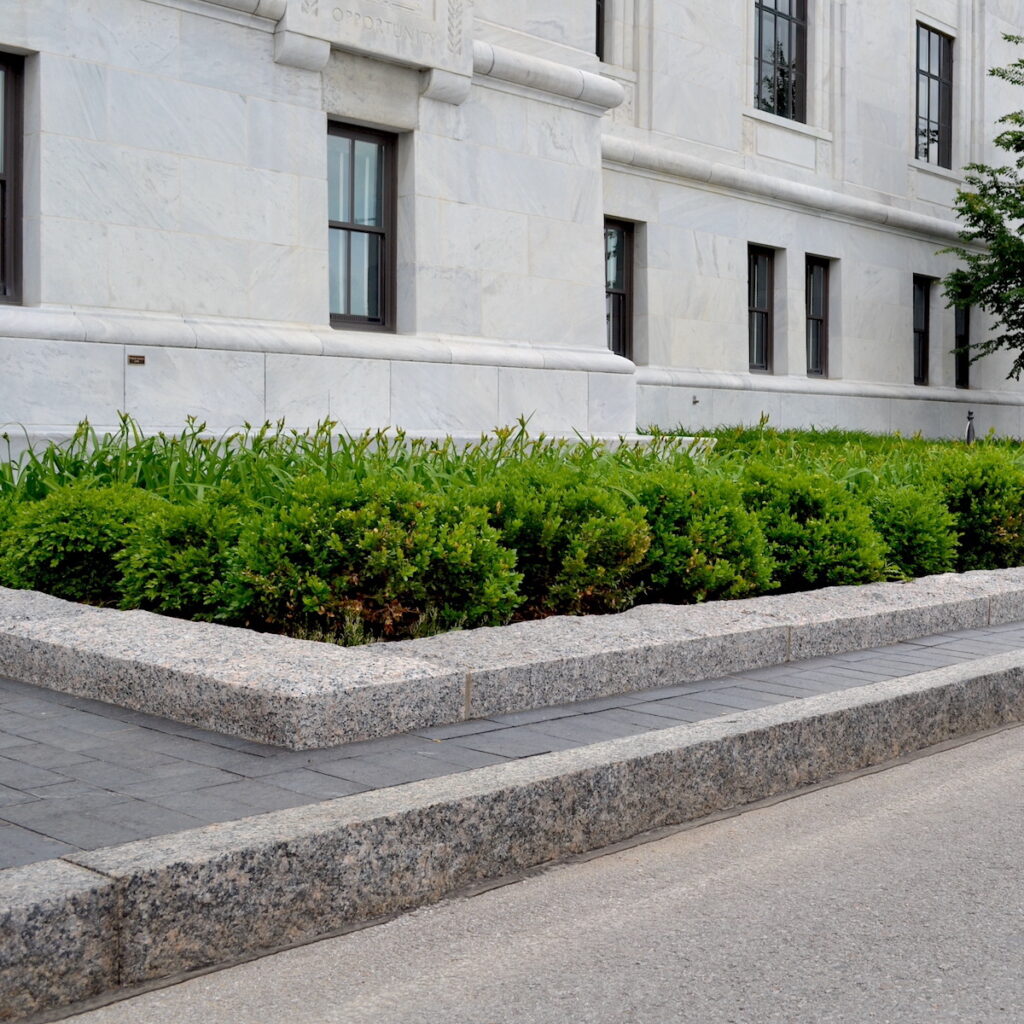 Impressive Inventory
Deep Inventory from Polycor North American Quarries Ensures Reliable Resources for Every Project
---
Granite curbing is a valuable investment for any municipality or property owner looking for a long-term, reliable solution. Polycor's inventory of North American granite ensures that each project is supplied for success.
Using granite is the optimal choice for a variety of commercial, public or civic applications due to the wide range of functional benefits it offers. Not only does granite curb offer long-term visual appeal, its composition and durability make it ideal for various street designs that range from small to large-scale projects.
Polycor's impressive inventory from our North American quarries and manufacturing facilities ensures that every project – no matter the size – is equipped with quality resources. As a municipality or property owner interested in investing in durable and reliable curbing, granite curbing provides an excellent return on investment.
Granite Curb Stones Add Value and Permanence
---
Reinforces Historic Character
---
Adds distinction and visual enhancement to public sidewalks
---
Lifelong Durability
---
Granite is naturally durable and resists freeze-thaw cycles, lasting five times longer than concrete or asphalt
Cost Savings
---
When long-term costs of concrete curbing maintenance and repairs are considered, granite provides added savings.
Virtually Maintenance Free
---
Using granite eliminates the costs of preventative upkeep and replacements.
Provides Value
---
Granite curbing creates a premium look and feel that benefits the resale of commercial properties.
Withstands Extreme Conditions
---
Due to its superior density, granite is not negatively affected by road milling, road salt and erosion.
Prolong the Life of Asphalt
---
Granite curbing keeps pavement intact by providing a protective barrier.
Sustainable
Granite curbing is infinitely recyclable and can be repurposed or
reset many times over, for generations to come.
Key Project Types
These Projects Can All Benefit from Using Granite Curbing
---
Functional elements are often the most important factors to consider when selecting curbing. While the visual appeal of granite curbing speaks for itself, this versatile option also offers a wide range of technical benefits to consider when project planning.
State Highways (Department of Transportation Projects)
Municipalities for Roadway / Sidewalk Improvements
Colleges / Schools / Universities
Residential Developments
Commercial Developments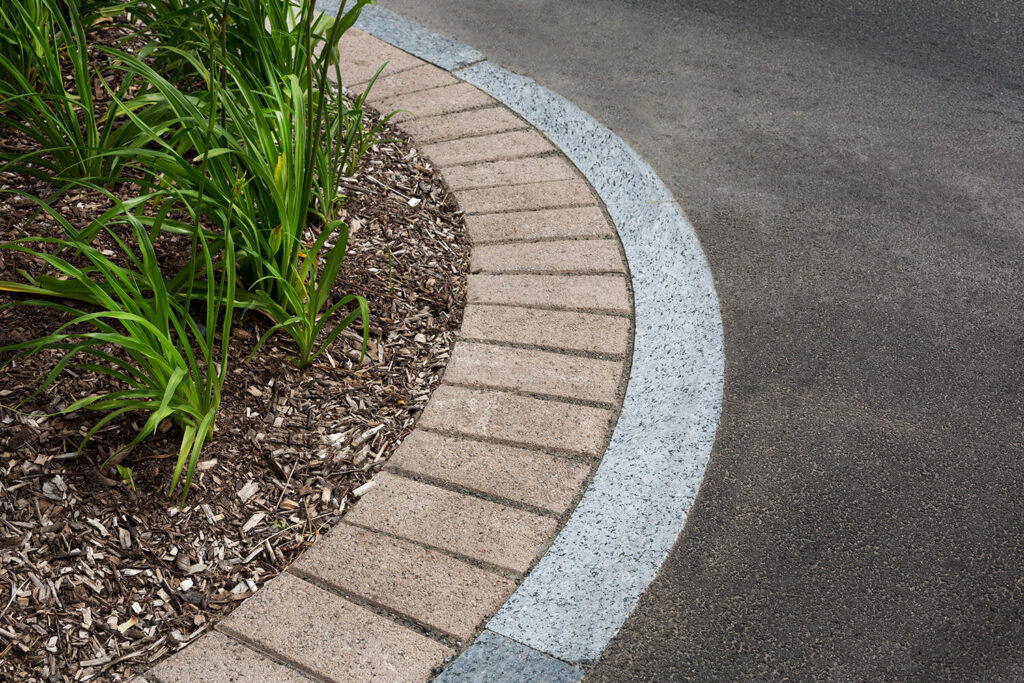 Gallery
Granite Curbing Inspiration
for Architectural Projects
Current Inventory
Browse Granite Curbing Stone Options
---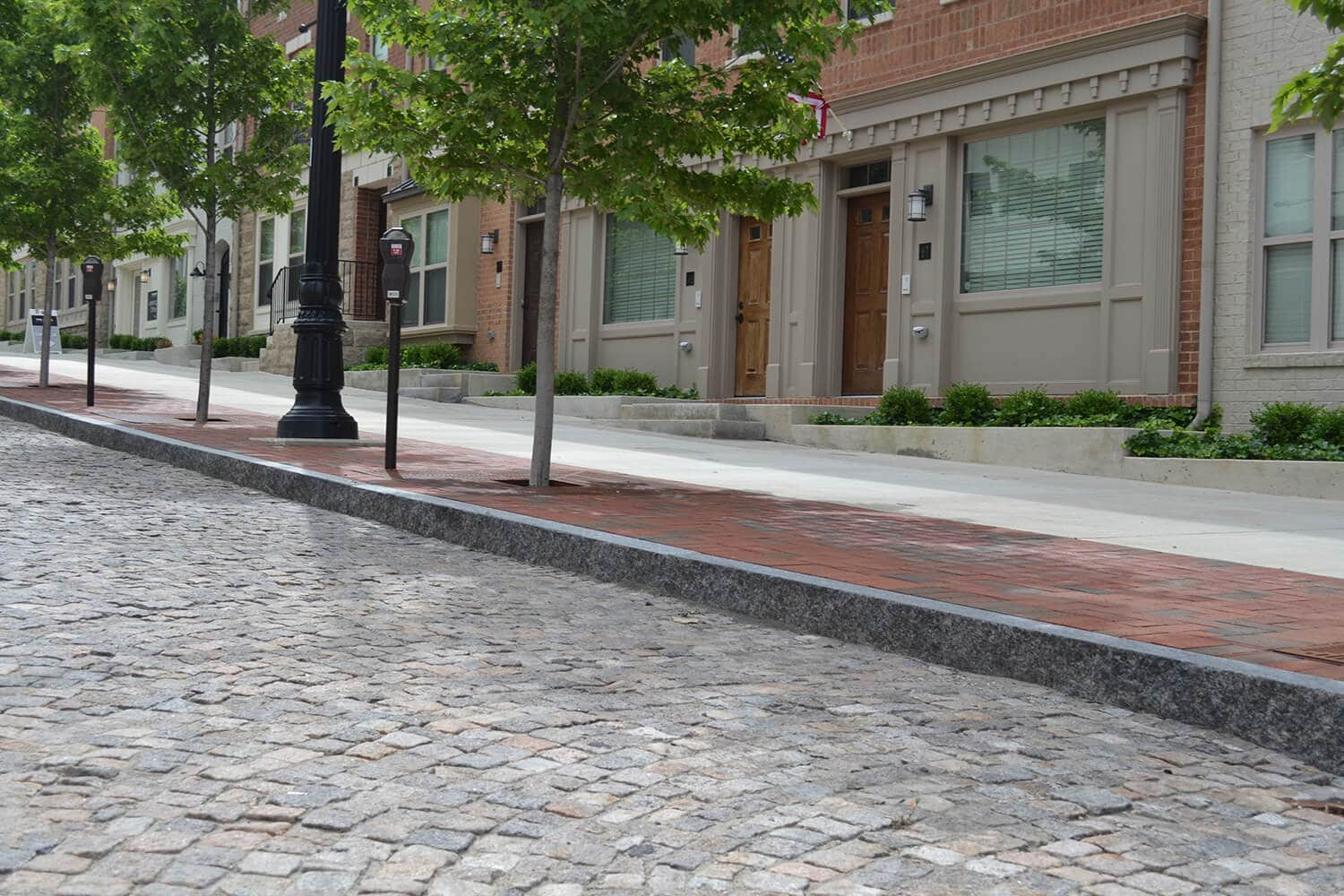 Find a Product Expert
Do You Have Questions about
Granite Curbing
---
From the Blog
Browse Articles on
Granite Curbing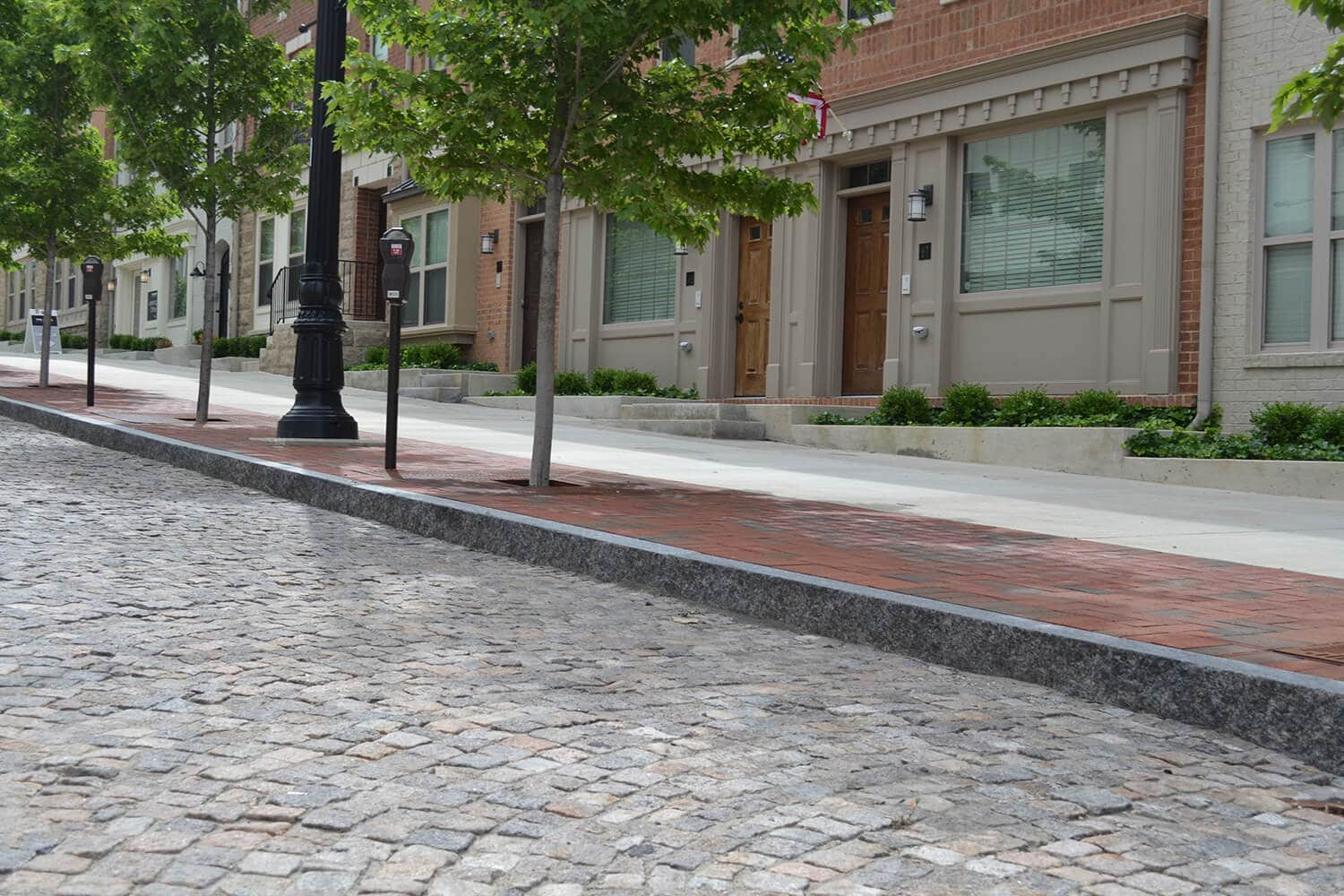 Find an Expert
Ready to talk to an expert
about natural stone?
---