North Carolina Granite Corporation
Mount Airy, North Carolina
---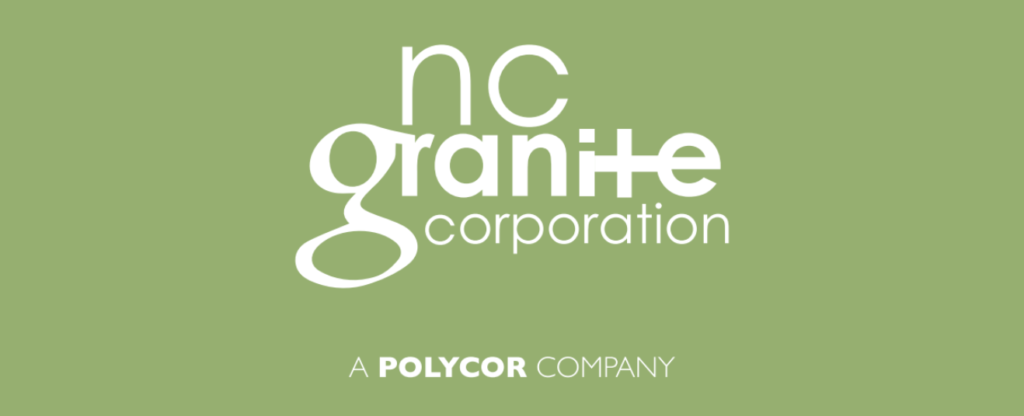 The North Carolina Granite Corporation was founded on the site of the famous Mount Airy White Granite quarry. The first recorded deed that included the quarry was registered in 1780, when Mr. Thomas Smith bought it for 50 shillings an acre.
This quarry was first operated in 1743, well before the Revolutionary War, by the Brothers of the Moravian Church who came to this region from Germany. Operations were limited in those days because of the lack of equipment and technology. The ownership of the quarry site passed through many hands over the next hundred years until 1889, when the Cape Fear and Yadkin Valley Railroad was built from Greensboro to Mount Airy.
Mr. Thomas Woodroffe was selected to build the railway stations along the new rail line, and he decided to use the stone from the Mount Airy Quarry. He organized the North Carolina Granite Company May 14, 1889, and purchased the quarry site. The quarry has been in continuous operation ever since.
Since then, NCGC has continued to grow and evolve with the technology and markets. Today, NCGC is proud to be a part of the Polycor family of brands, having been acquired by the world's largest dimension stone quarry company in 2021. Nothing has changed from an operations and service perspective, and you can continue to expect the same level of quality and trust that has been NCGC's foundation and which is shared by Polycor across all of its family of brands.