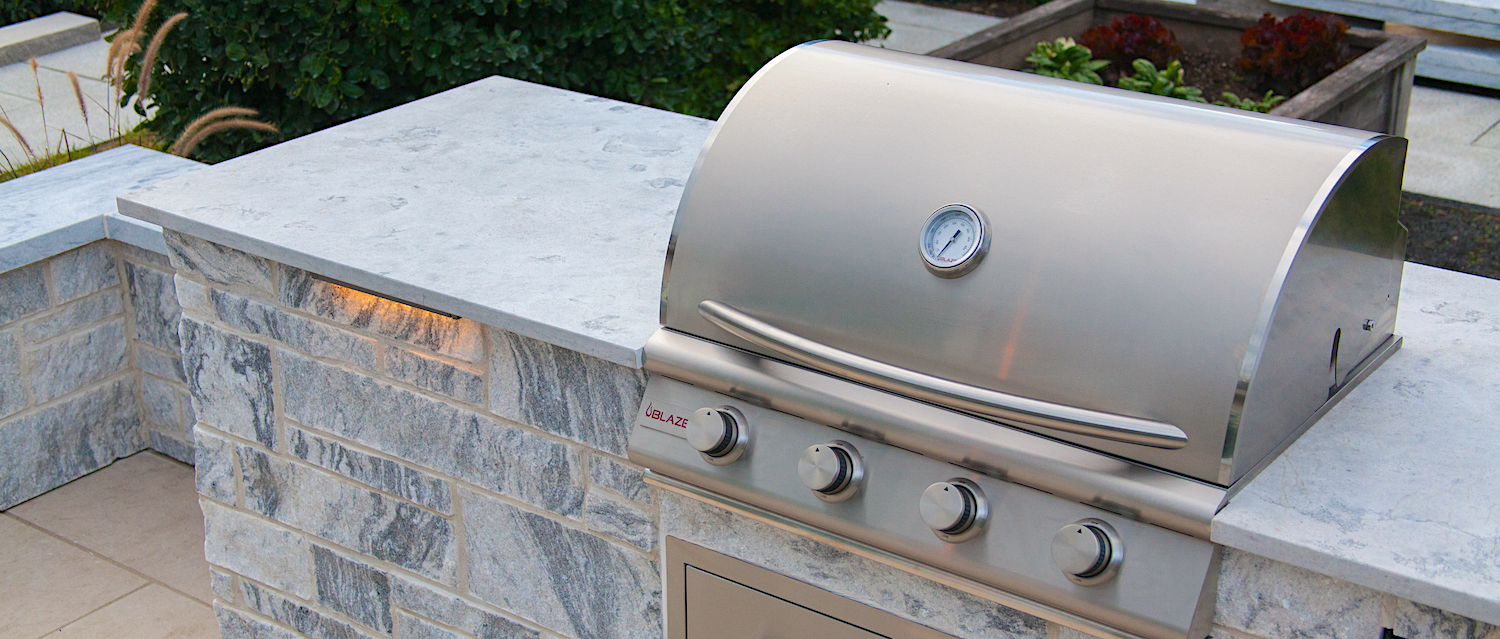 Countertops
Outdoor Kitchen Countertops
---
Outdoor Kitchen Countertops
Extend Your Living Spaces. Take
Them Outdoors with Natural
Stone Surfaces
---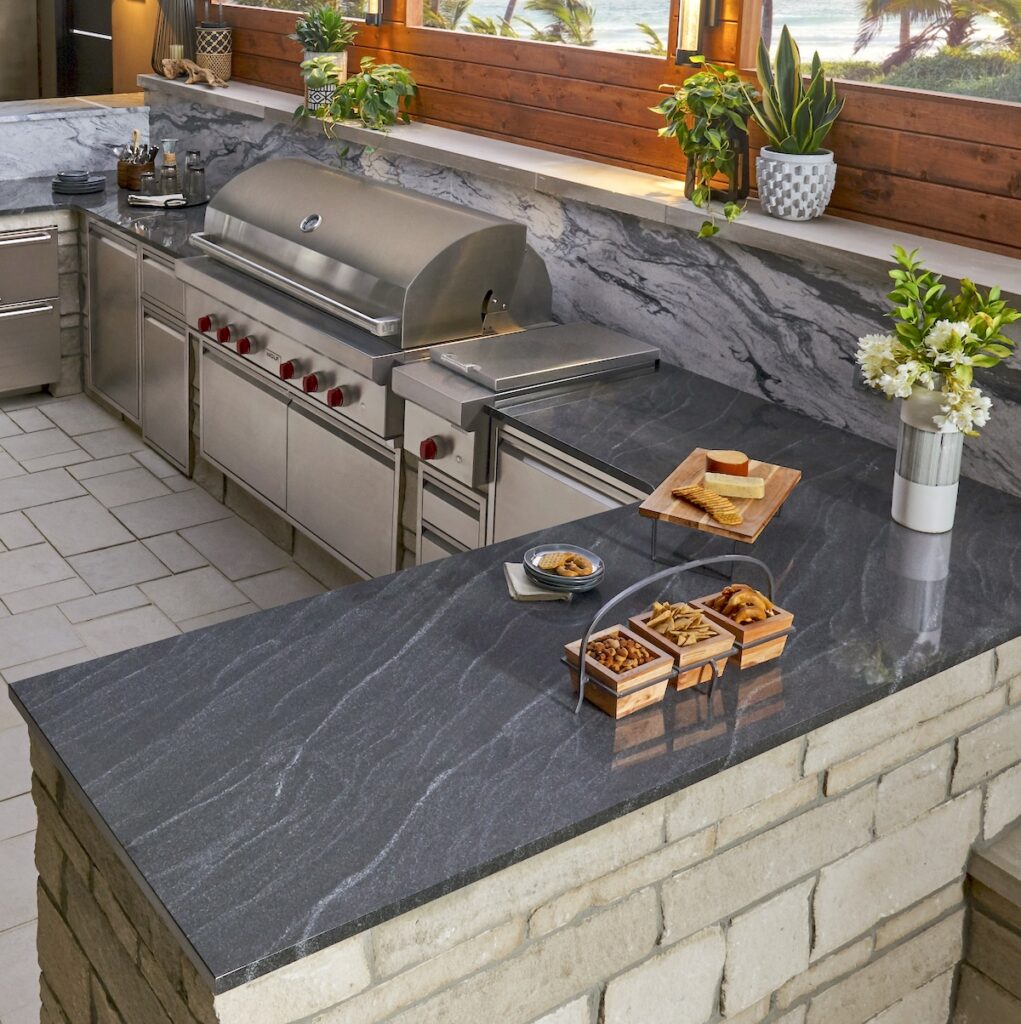 Outdoor Kitchen Countertops
Upgrade Your Exterior Spaces
with an Outdoor Kitchen
Countertop Made by Mother
Nature
---
Open up your indoor entertaining and invite friends and family over for a meal cooked outdoors. Outdoor kitchens have evolved to become some of the most sophisticated spaces in a home design and no material is better suited for exterior surfaces than natural stone.
It is made by the earth and continues to withstand the test of time as seen in ancient structures still standing today.
Outdoor Kitchen Countertops
Merge Your Indoor and Outdoor Spaces. Transform Your
Backyard into an Outdoor Oasis
with a Natural Stone Countertop
from Polycor
---
Designers and homeowners alike have a unique opportunity to bring outdoor entertaining to the next level by incorporating outdoor kitchen granite countertops, as well as marble or soapstone, into their home exteriors.
These slab surfaces are the best countertop option for outdoor kitchen areas. They are weather-resistant, highly functional, and complement the natural surroundings perfectly for barbecues, seating walls, or fireplace mantels and hearths.
Benefits of natural stone outdoor kitchen countertops include:
Adds luxury and sophistication to any outdoor living space.
Highly resistant to staining, fading, and scratches.
Requires little-to-no maintenance for a low-hassle lifestyle.
Timeless beauty that will only improve with age
A natural stone outdoor kitchen will increase the value of your property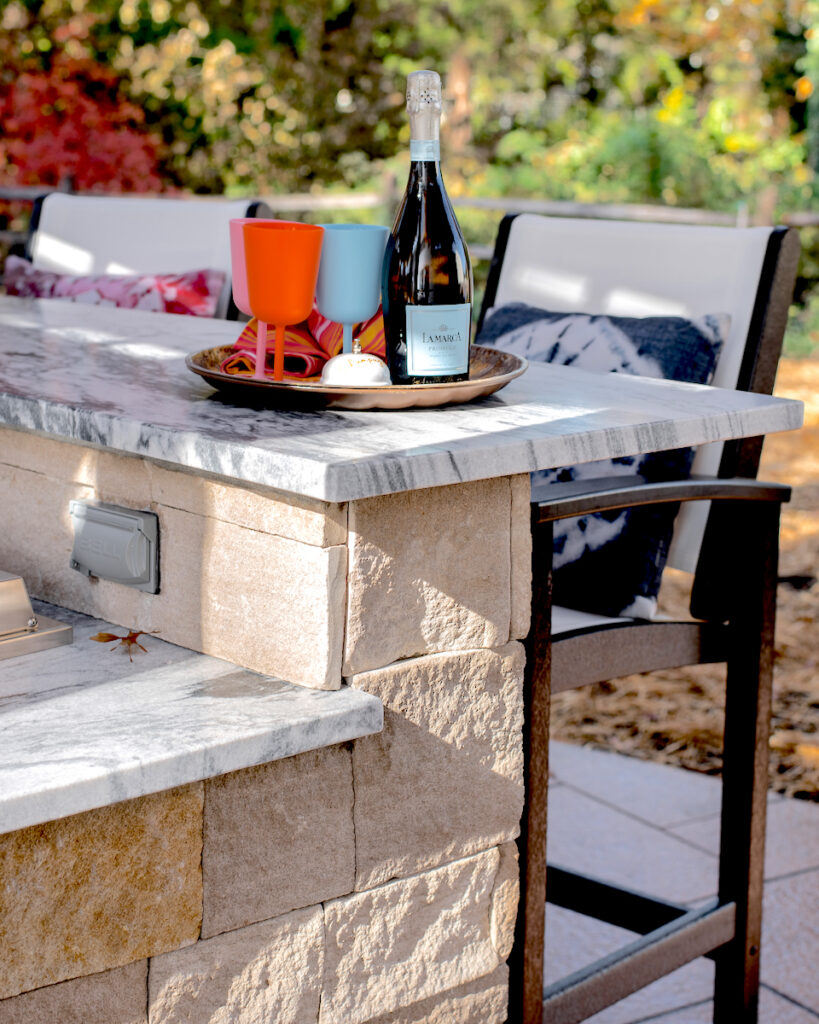 Gallery
Outdoor Kitchen Countertops
Inspiration for Slabs & Tiles
Projects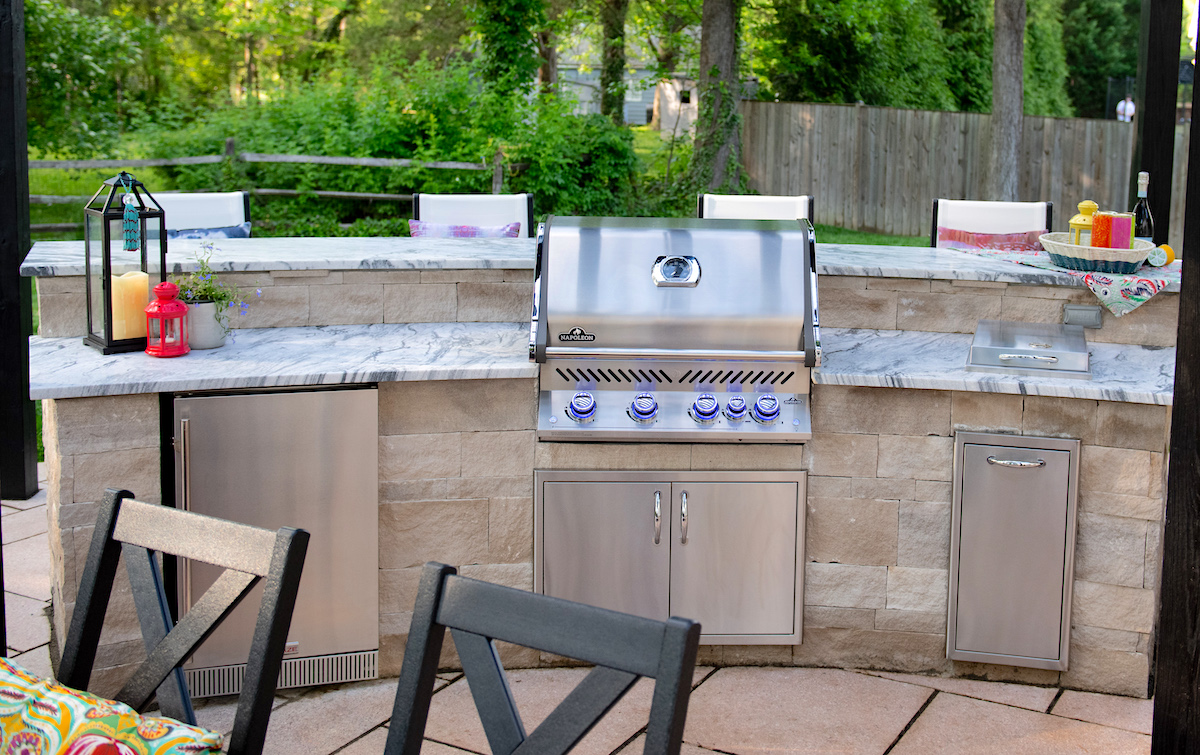 Find a Product Expert
Do You Have Questions about
Outdoor Kitchen Countertops
---
Current Inventory
Browse Outdoor Kitchen Countertop Stone Styles
Stone Colors
Stone Materials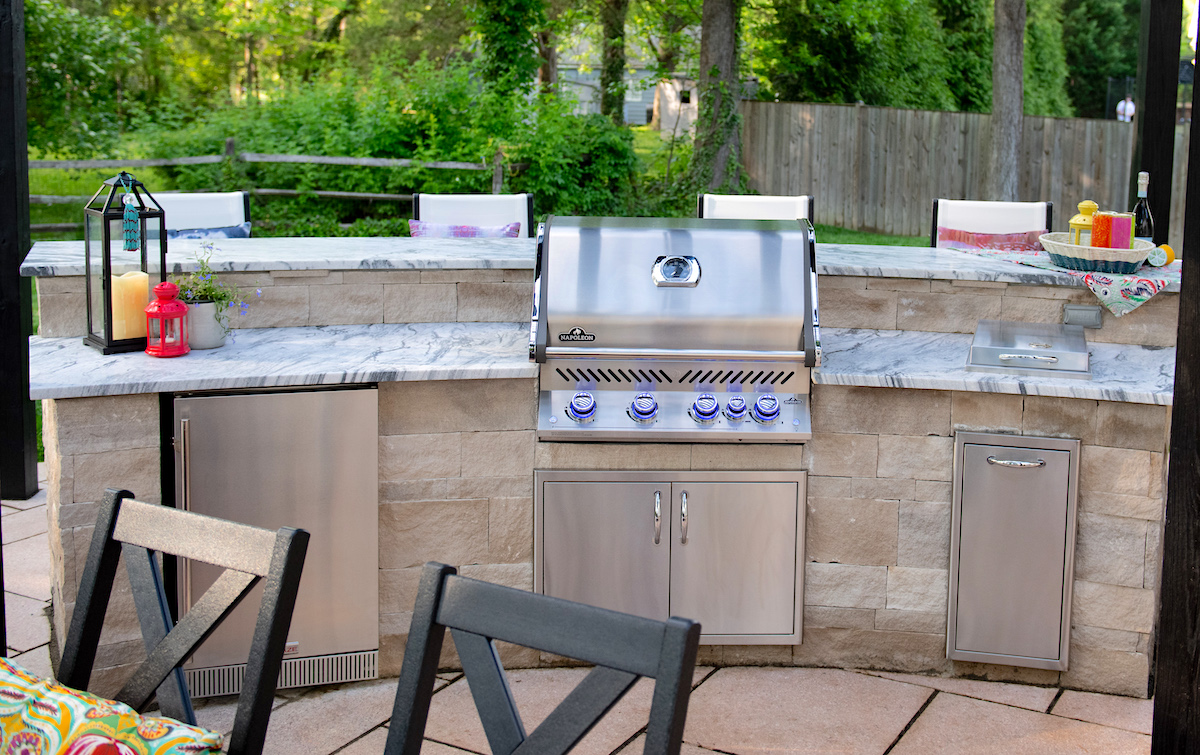 Find an Expert
Ready to talk to an expert
about natural stone?
---