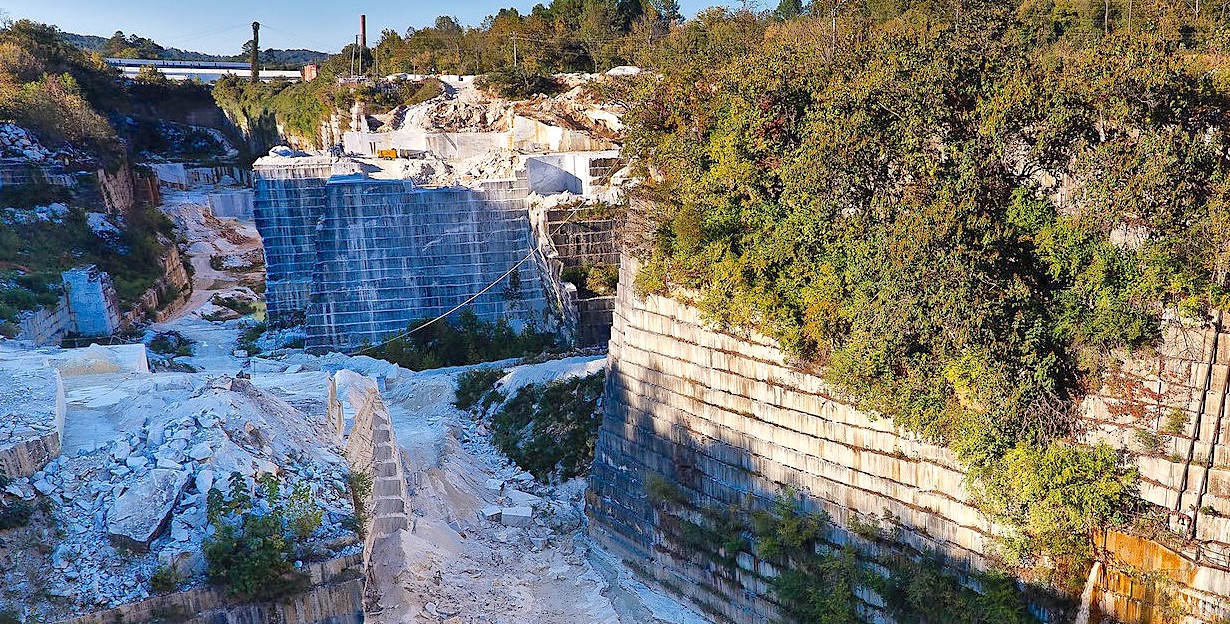 Georgia Marble Company
Tate, Georgia
---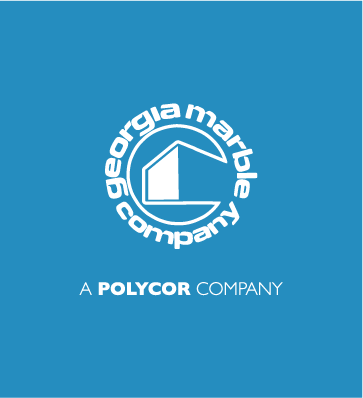 In 1835, an outcropping of white and sparkling marble caught the eye of an Irish stone cutter, Henry T. Fitzsimmons, in the foothills of northern Georgia. He began a small quarrying operation shortly thereafter in a town that was aptly named Marble Hill. After building a small mill to manufacture monuments, Fitzsimmons, as well as other companies engaged in marble production in the area, experienced only limited success before and after the Civil War.
It wouldn't be until 1884 that the Georgia Marble Company was officially founded, gaining control of 7,000 acres on Samuel Tate's land. The Georgia Marble Company began an extended period of expansion in subsequent years experiencing record growth in production, facilities and sales of both memorial and building stone. Its operations were fully integrated and coordinated to solidify itself as on of the world's largest producers of marble products of extraordinary purity. The company's marble deposits staggered the imagination with an estimated 3,000 years of reserves, even at the high current rate of production.
Architects and engineers began specifying this unique marble for some of America's most famous buildings and landmarks, from the U.S. Capitol building to the sculpture of Abraham Lincoln in Washington D.C., as well as the iconic NY Stock Exchange building and Museum of Modern Art in New York City.
Since then, Georgia Marble Company has continued to grow and evolve with the technology and markets. Today, Georgia Marble Company is proud to be a part of the Polycor family of brands, having been acquired by Canadian-based Polycor, the world's largest dimension stone quarry company in 2003. Nothing has changed from an operations and service perspective, and you can continue to expect the same level of quality and trust that has been Georgia Marble Company's foundation and which is shared by Polycor across all of its family of brands.