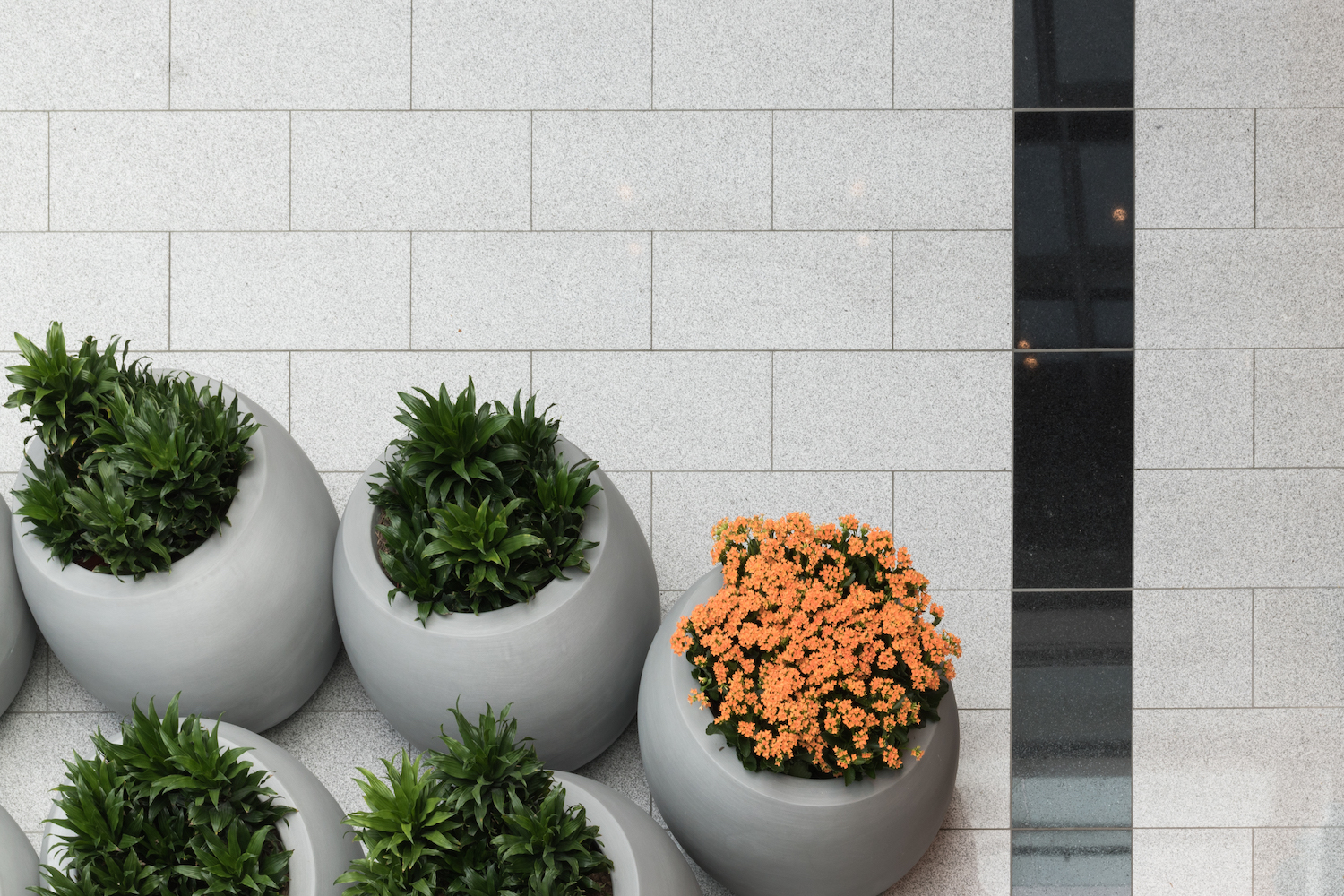 Architectural & Urban Landscaping
Commercial Flooring
---
Commercial Flooring
Create Stylish Commercial
Spaces without Sacrificing
Performance
---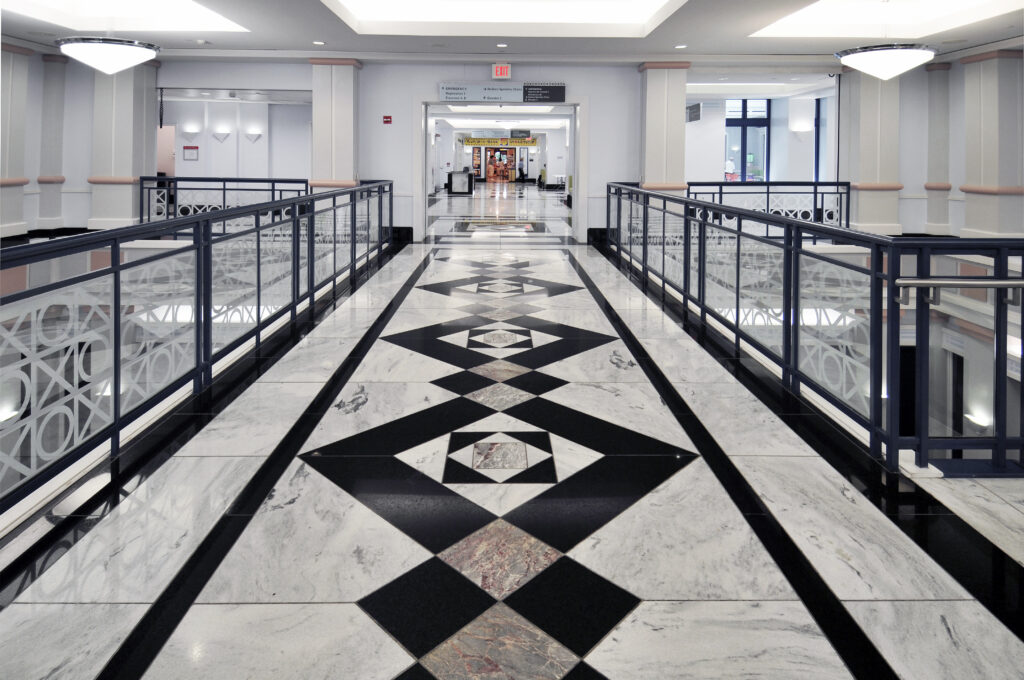 Commercial Flooring
Commercial Stone Tile – Providing Both Form and Function for the Most Demanding Projects
---
Commercial spaces and businesses of any kind require floor tiles that not only look great but can also stand up to heavier traffic than residential areas. Don't let this limit your design, as there are just as many stylish options for commercial flooring as there are for residential spaces.
Our commercial tiles range from contemporary and modern styles to bold industrial designs, so you can easily create an environment that fits the project's exact needs. Not only do commercial stone tiles look great, but they are also incredibly practical and reliable in high-traffic areas.
Enhance any Project
A Variety of Colors, Finishes & Patterns
---
Polycor commercial stone flooring materials come in a variety of colors, finishes and patterns and are sure to enhance whatever project or application you have in mind.
With luxury commercial tiles designed specifically with your customers and clients in mind, you can be sure your spaces will look just as stunning as they are functional.
Wide range of stylish, practical and reliable commercial stone tile options
Available in a variety of stone types, colors, finishes and patterns to fit any project or application
Cut-to-size to fit the project's scope and design intent
Specifiers have direct access to the quarries for greater transparency
Dry lays and mock-ups available based on project requirements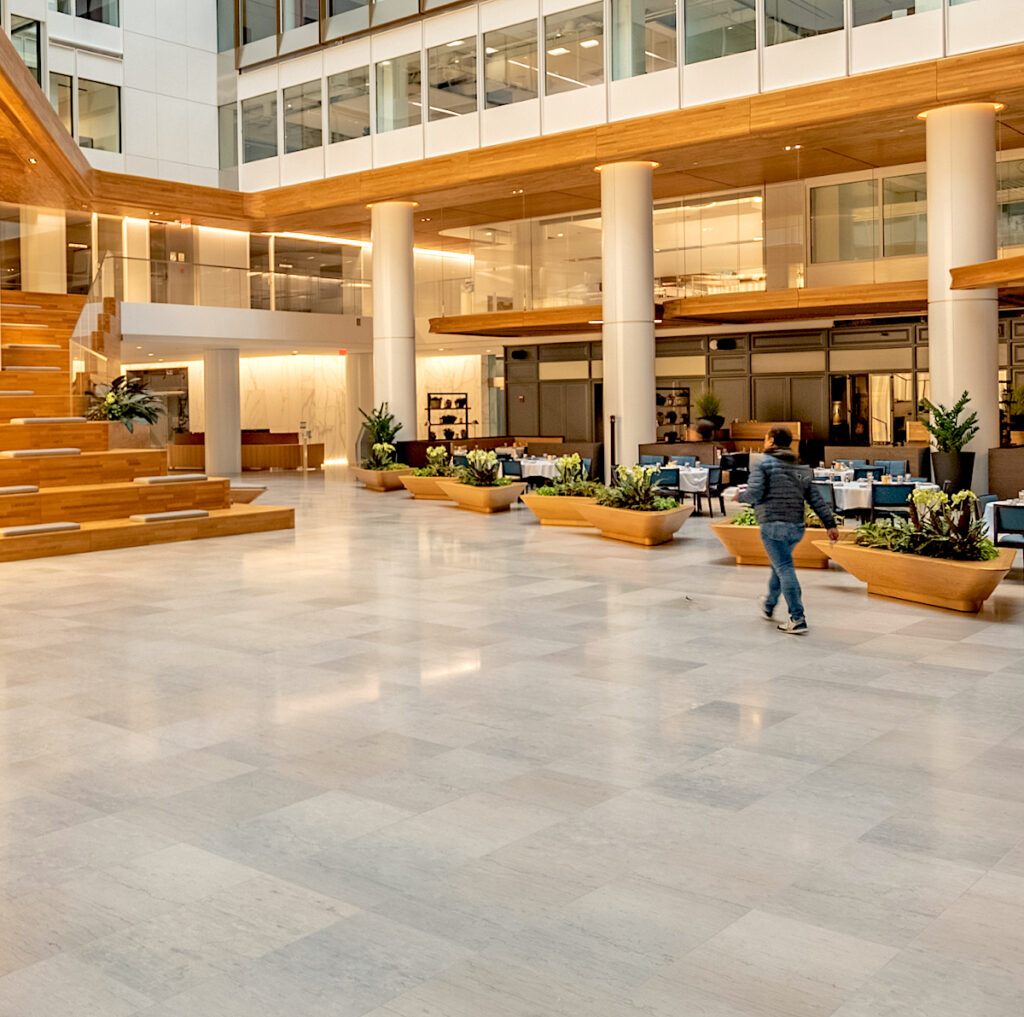 Gallery
Commercial Flooring
Project Inspiration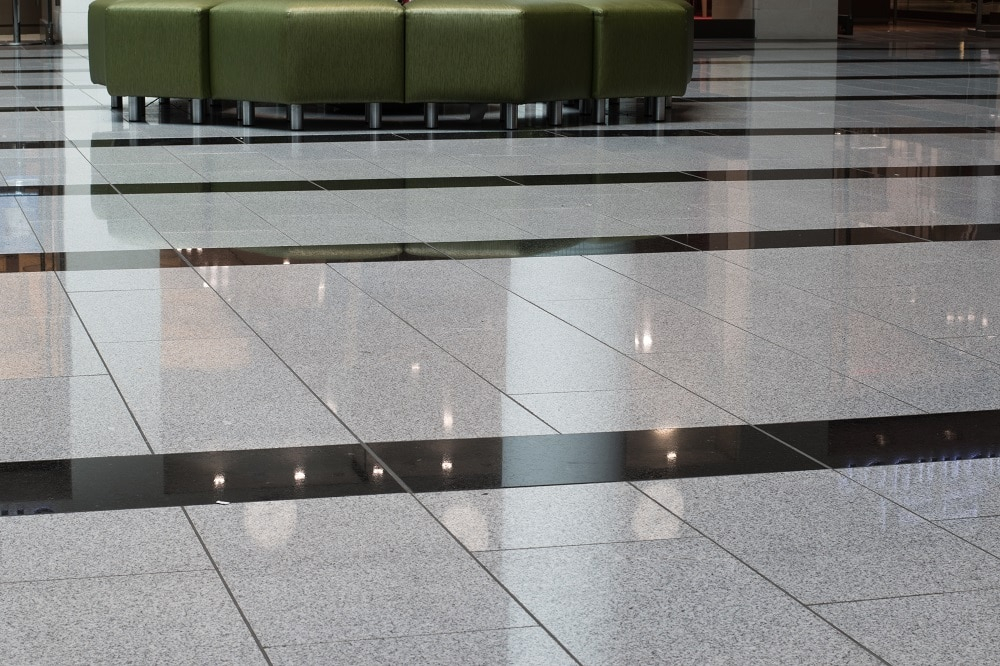 Get Ideas
Browse Projects Featuring Commercial Flooring
---
Current Inventory
Browse Commercial Flooring Stone Styles
---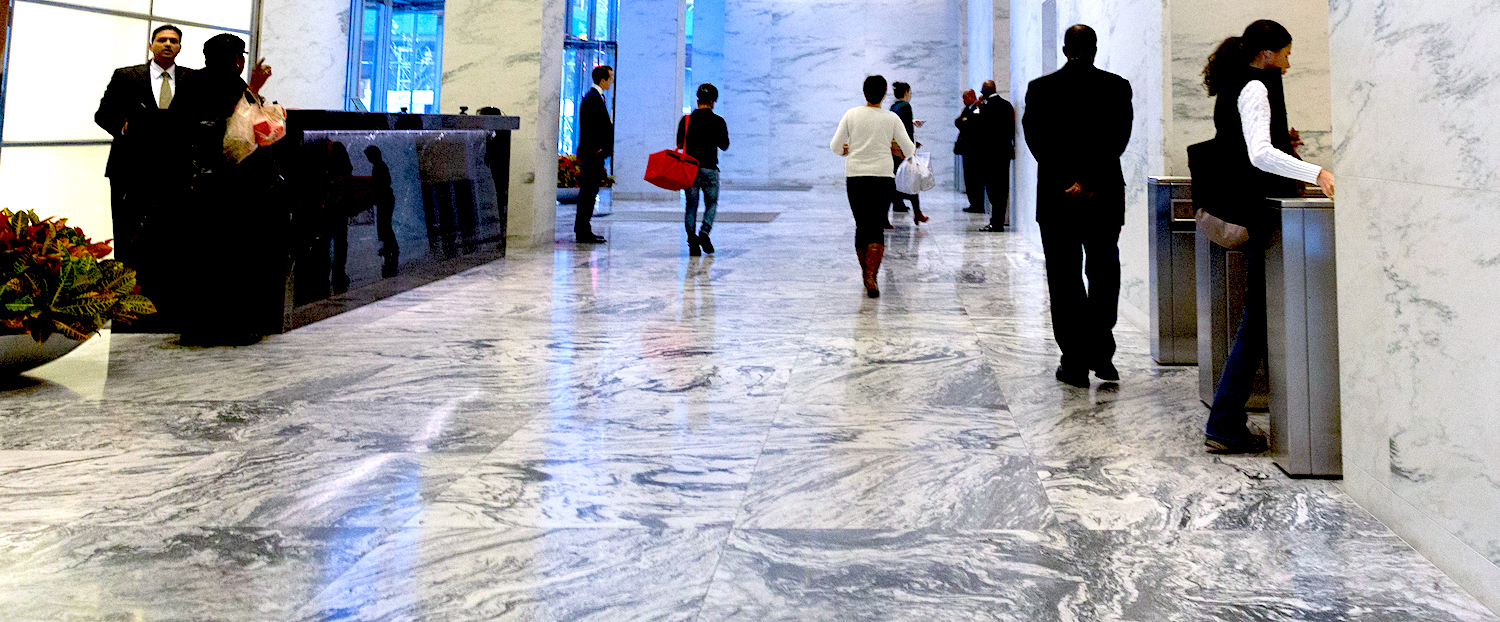 Find a Product Expert
Do You Have Questions about
Commercial Flooring
---
From the Blog
Browse Articles on
Commercial Flooring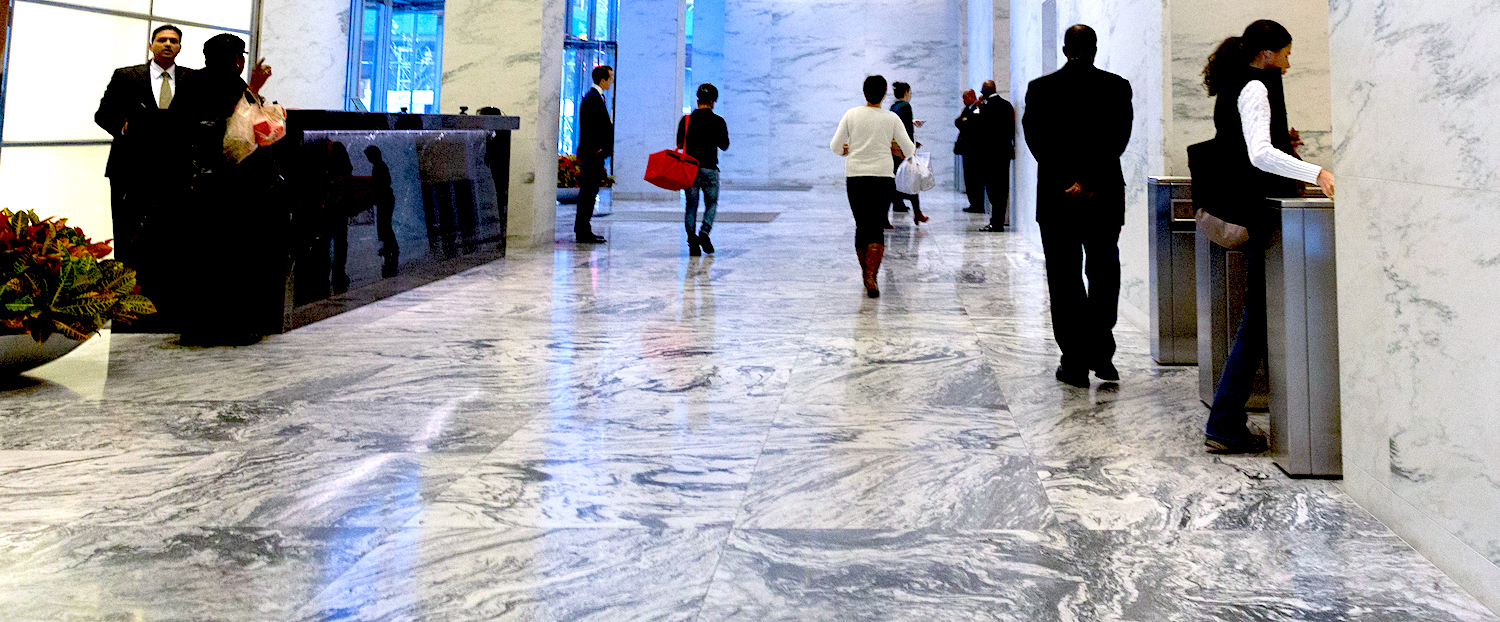 Find an Expert
Ready to talk to an expert
about natural stone?
---