Historic Georgia Marble Buildings Inspire a 1920s Atlanta Home Renovation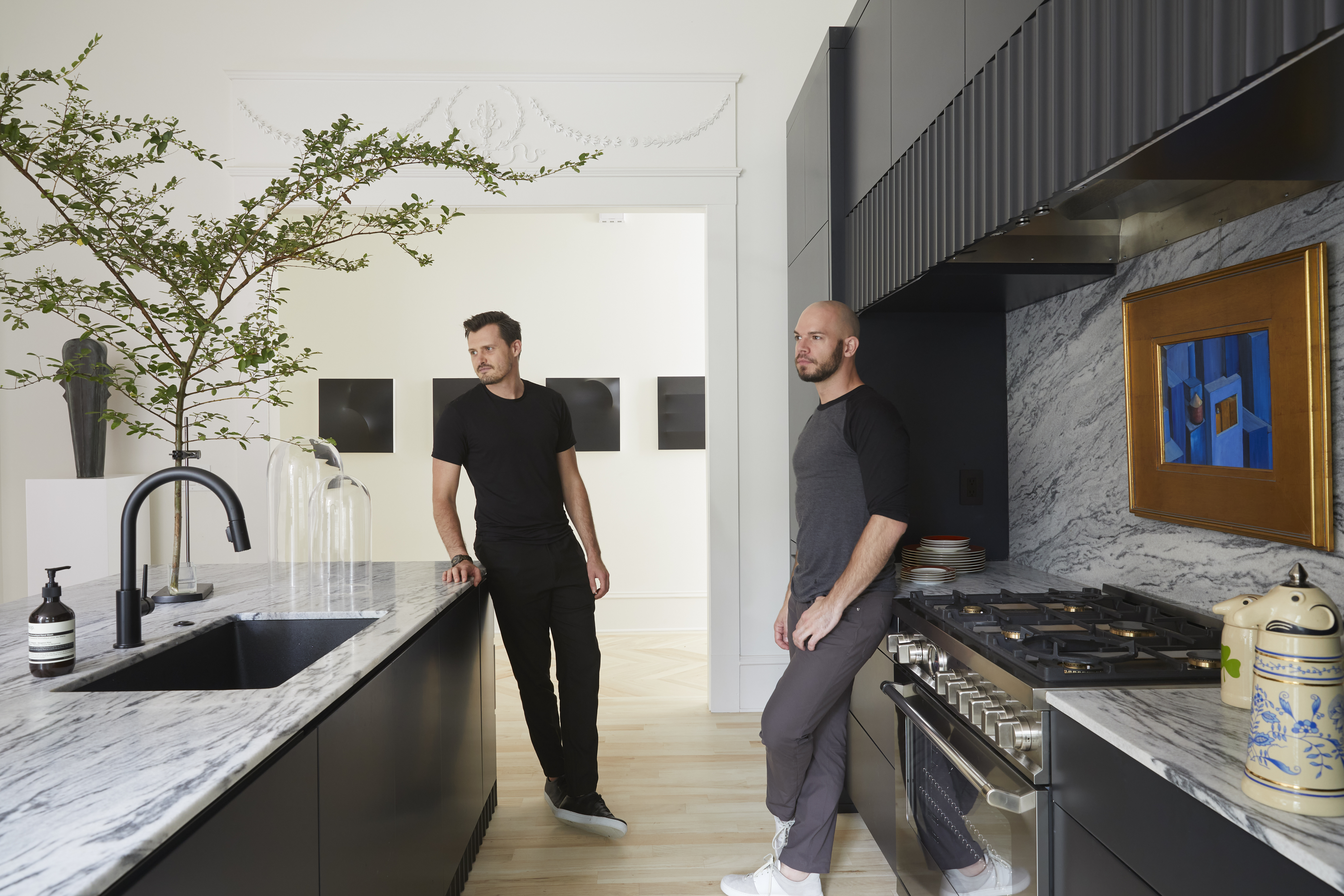 "We don't do trends. We take time to develop and curate a truly authentic home," says Seth van den Berg, a partner in the talented Atlanta-based interior practice The Drawing Room.
TDR's projects are often modern in spirit but driven by classical design principles. The Drawing Room transformed a midtown Atlanta home built from the 1920s when the city was in the throes of reconstruction, into a modern redo that honors the home's history as it seamlessly combines tradition and innovation.
The house was a two bedroom, one bath bungalow that had been neglected, passed from family to family with no updates in decades. This gave the designer a challenge, but also a great opportunity. The unchanged historical elements suggested options for renovation that remained faithful to the structure's historical legacy and inspired a materials selection that elevated the aesthetic of the living spaces.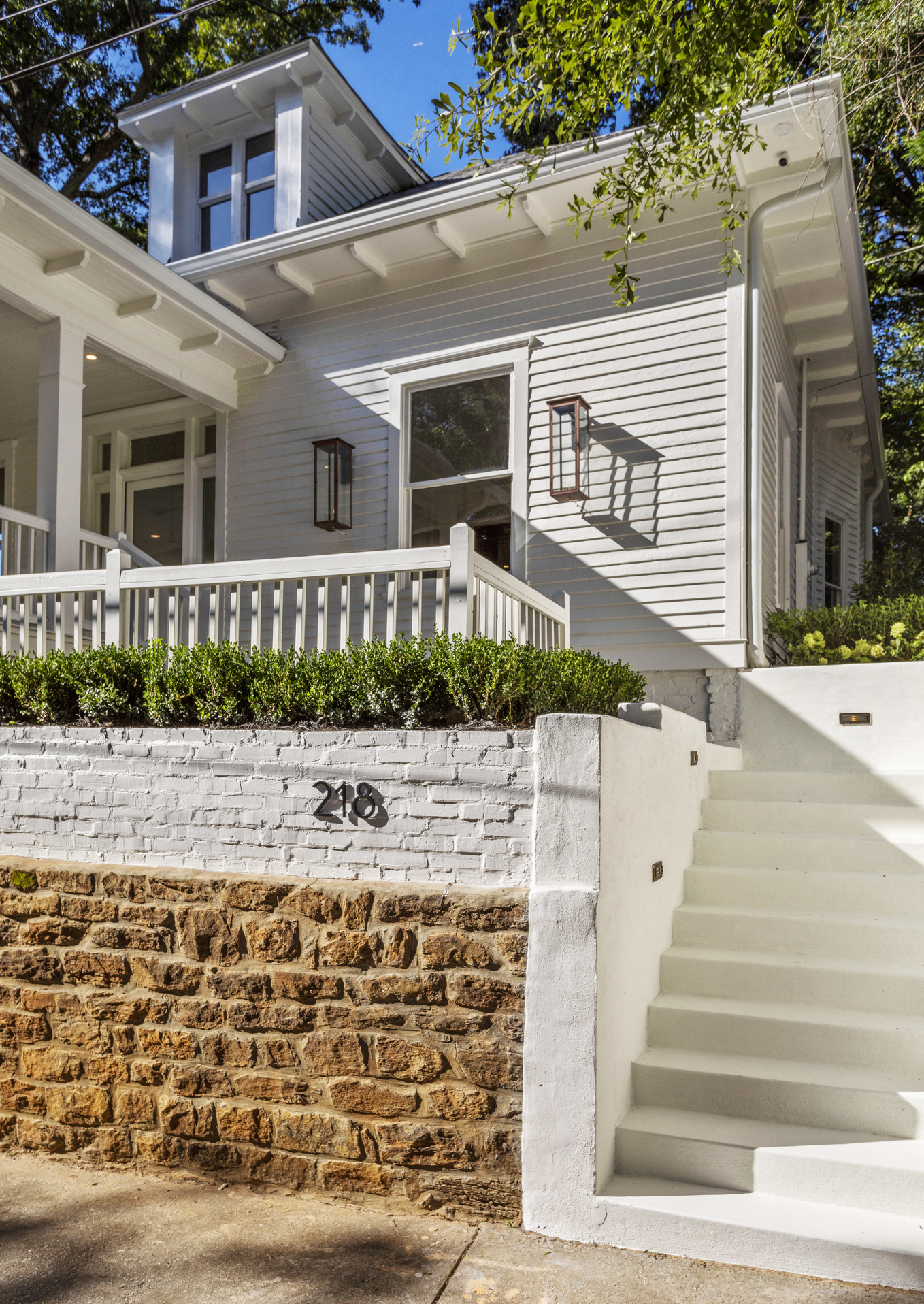 The bridging of old and new, innovation and heritage shines throughout. The attention to detail is undeniable and amounts to an unforgettable home that sets a new standard in the refurbishment of a neglected historic home.
One of the clearest, most visually stunning examples of the way the house renovation pays respect to the past while taking it forward is through the prominent use of Georgia marble. While researching ideas for materials, the TDR team made a visit to the historic Candler building in downtown Atlanta, which had just been transformed into a grand boutique hotel. They were inspired by the building's grand staircase.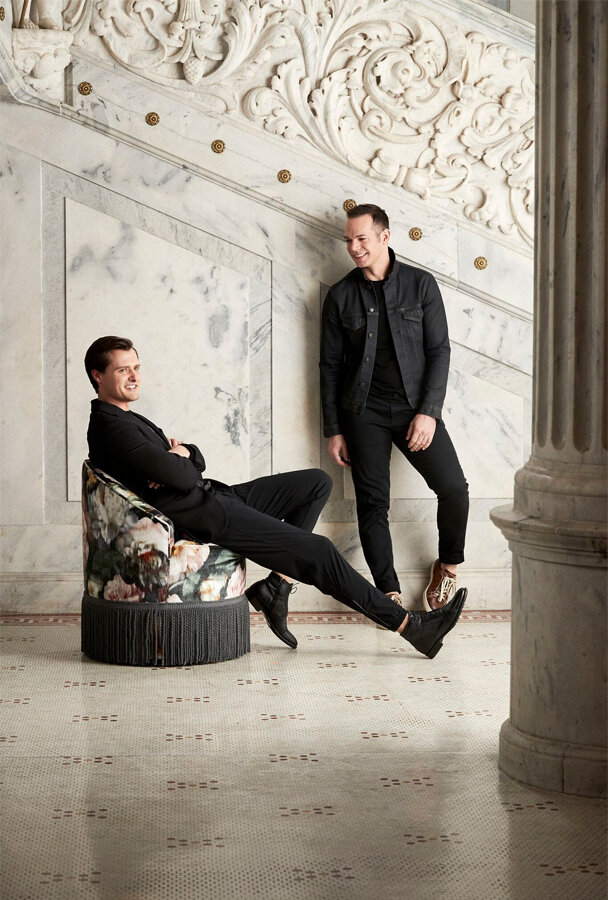 The historic Candler building harkens back to a bygone era but the design continues to inspire modern day visitors
Made entirely of Georgia Marble inside and out, the Candler building is a standout in town known for its many beautiful Beaux Arts details. The TDR design team witnessed first hand how the historic stone was being discovered again, garnering new fans and appreciation in the younger, design-savvy crowds they had met at the Candler Hotel.
The stone, renowned for many generations, is on display elsewhere in downtown Atlanta, including the elegant historic Trinity-Washington Building which is also sheathed in GEORGIA MARBLE -WHITE CHEROKEE™ and another new hotel project, The Ritz Carlton.
DOWNLOAD POLYCOR'S RESIDENTIAL BROCHURE HERE
TDR's decision to use the stone was finalized after taking a tour of Polycor's Marble quarry in Tate, Georgia, a place that's supplied stone for many other grand buildings and monuments across the country, spanning across the decades as well.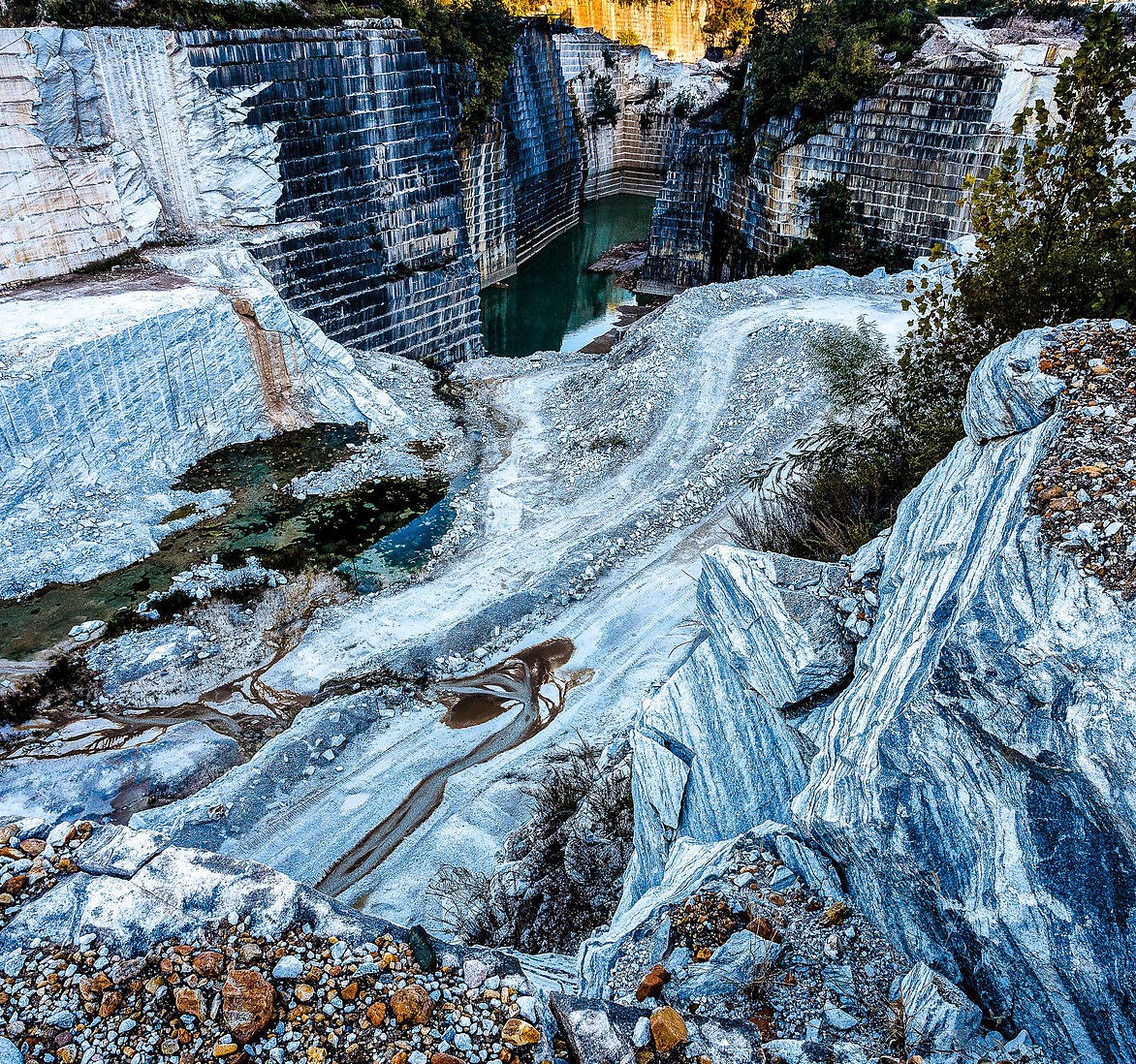 History runs deep in the Georgia Marble quarry. Stories of the nation's achievements are carved in its walls.
"While enhancing the period-architecture we thought it would be equally interesting to incorporate a stone widely used around the city and Southeast. As we are influenced by European-design we are also inspired by their extensive use of marbles; commonly detailed and used on nearly every surface in bathrooms. With this in mind, we looked to how we could create a North American approach – a Georgian approach – using a material equally beautiful," Seth said.
TDR reserved a single block of GEORGIA MARBLE – PEARL GREY™ from Polycor's Georgia Marble quarry. From this single block, they yielded all the stone elements throughout the home in the form of slabs and tiles. In the state of the art kitchen, with its new modern cabinetry and inset antique mirrors, marble adorns countertops, floors, and backsplash. "The juxtaposition of the new trim with the flat facets of the cabinetry creates the right balance of new and old, historic and modern, a new path forward for how to meld a modern lifestyle with historical context," Seth said.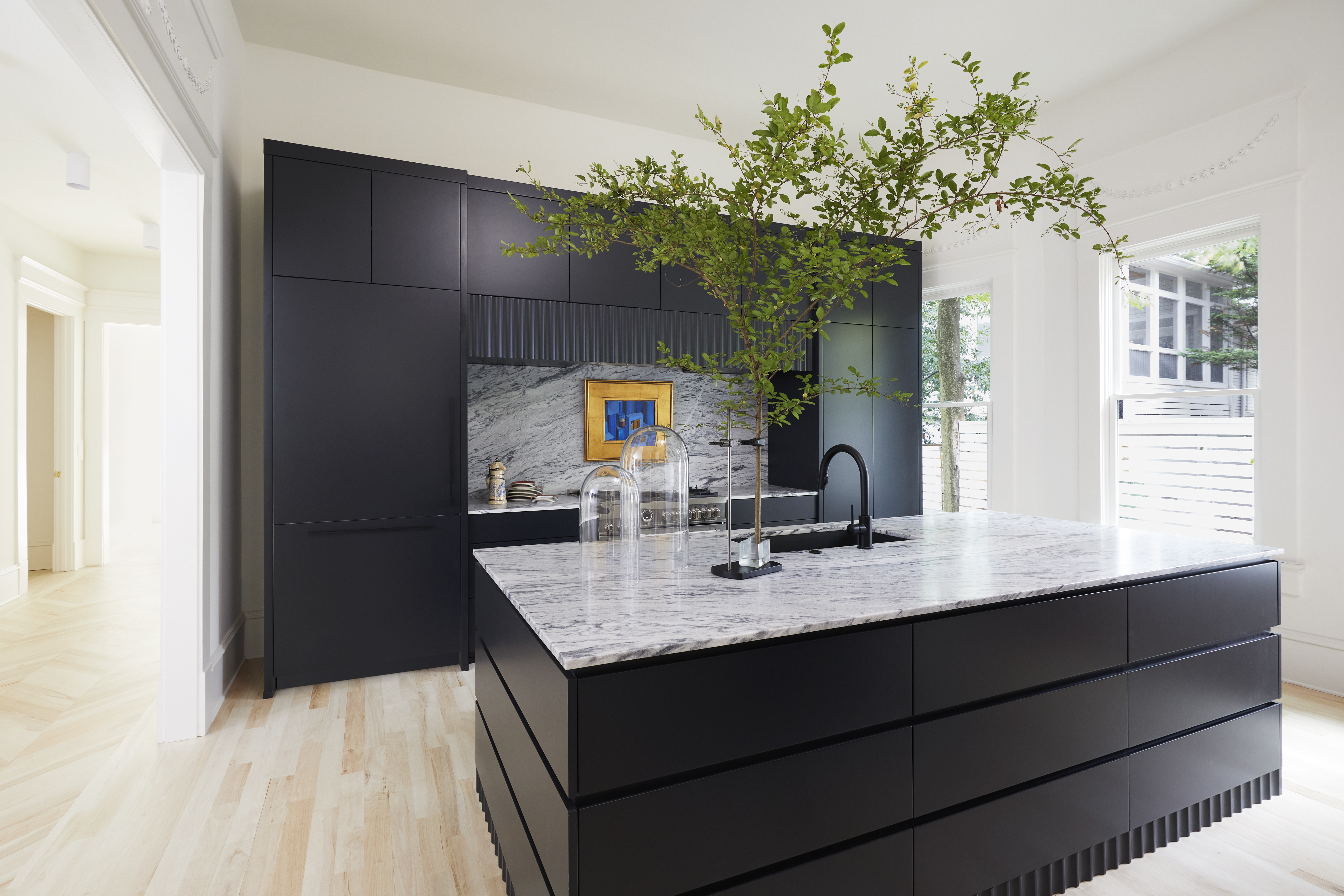 Looking for the right marble for your project? Let us send you a physical sample of our most popular Georgia Marble to give you a feel for its qualities and characteristics.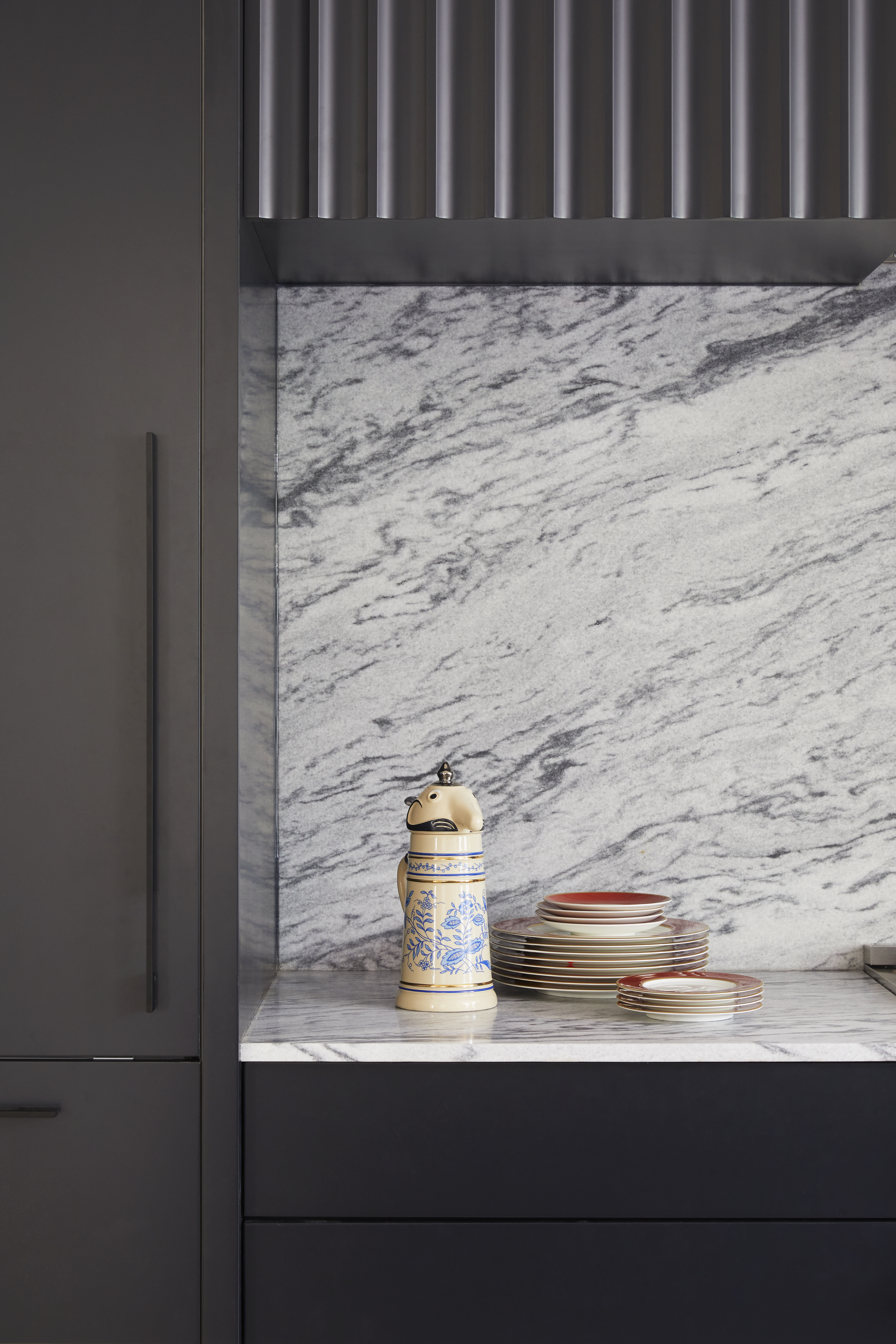 The design incorporates strong contrasts using black kitchen cabinets with white marble countertops. The black and white kitchen The bathrooms use similar black cabinets with white countertops awash in Pearl Grey marble from this same block: it's on the countertops, the floors, and in the generous walk-in shower.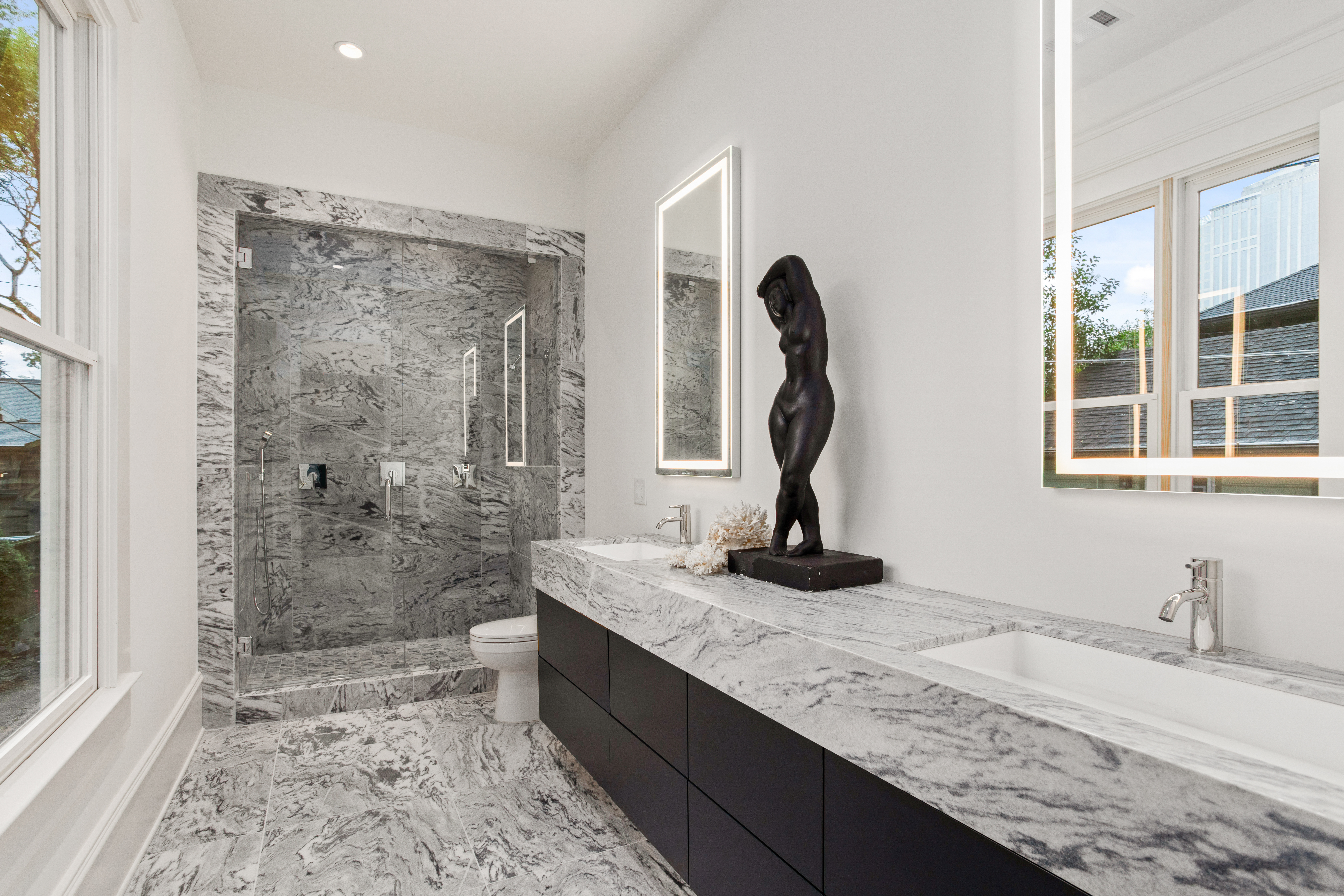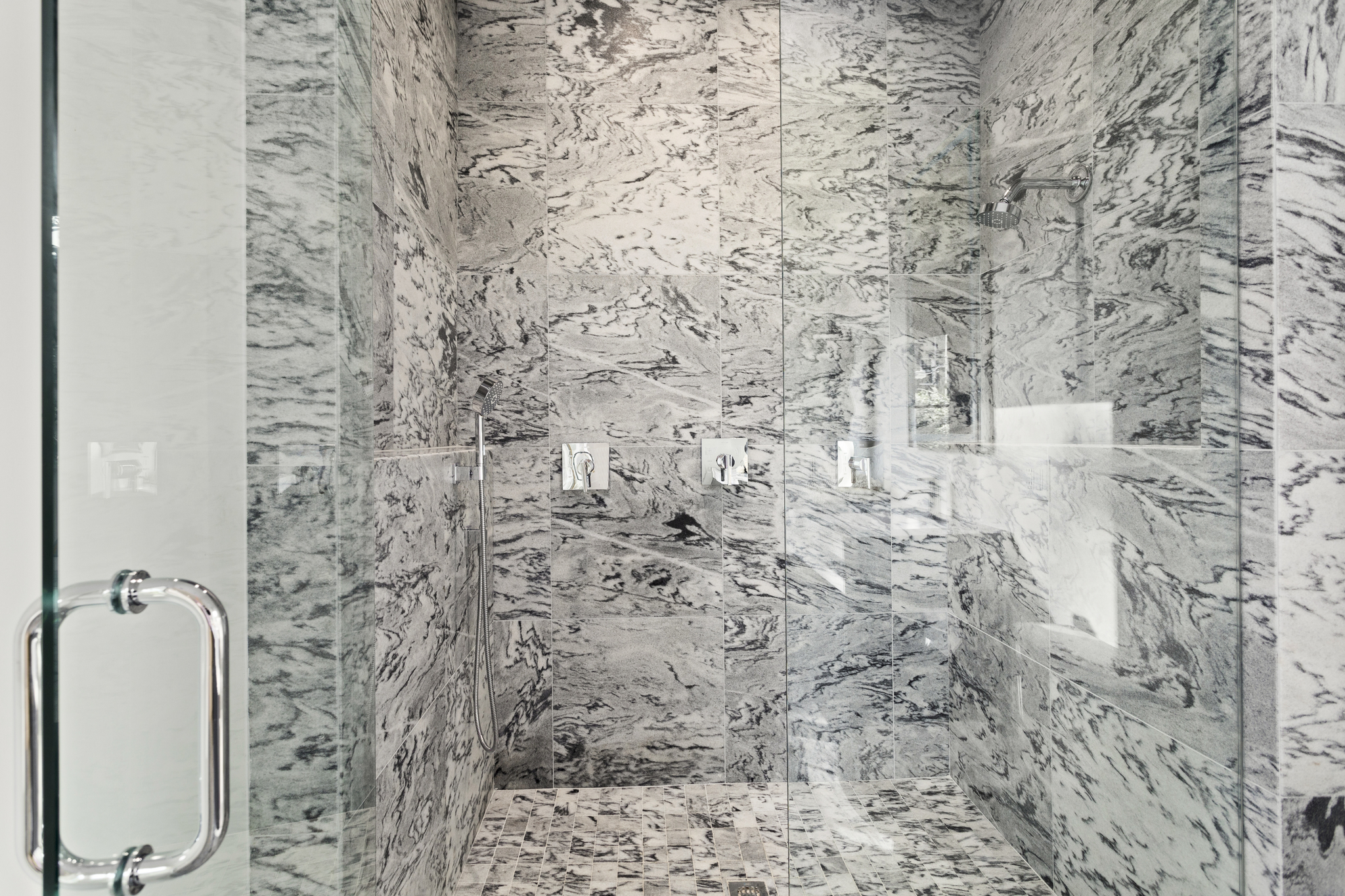 Download the Georgia Marble – Pearl Grey Spec Sheet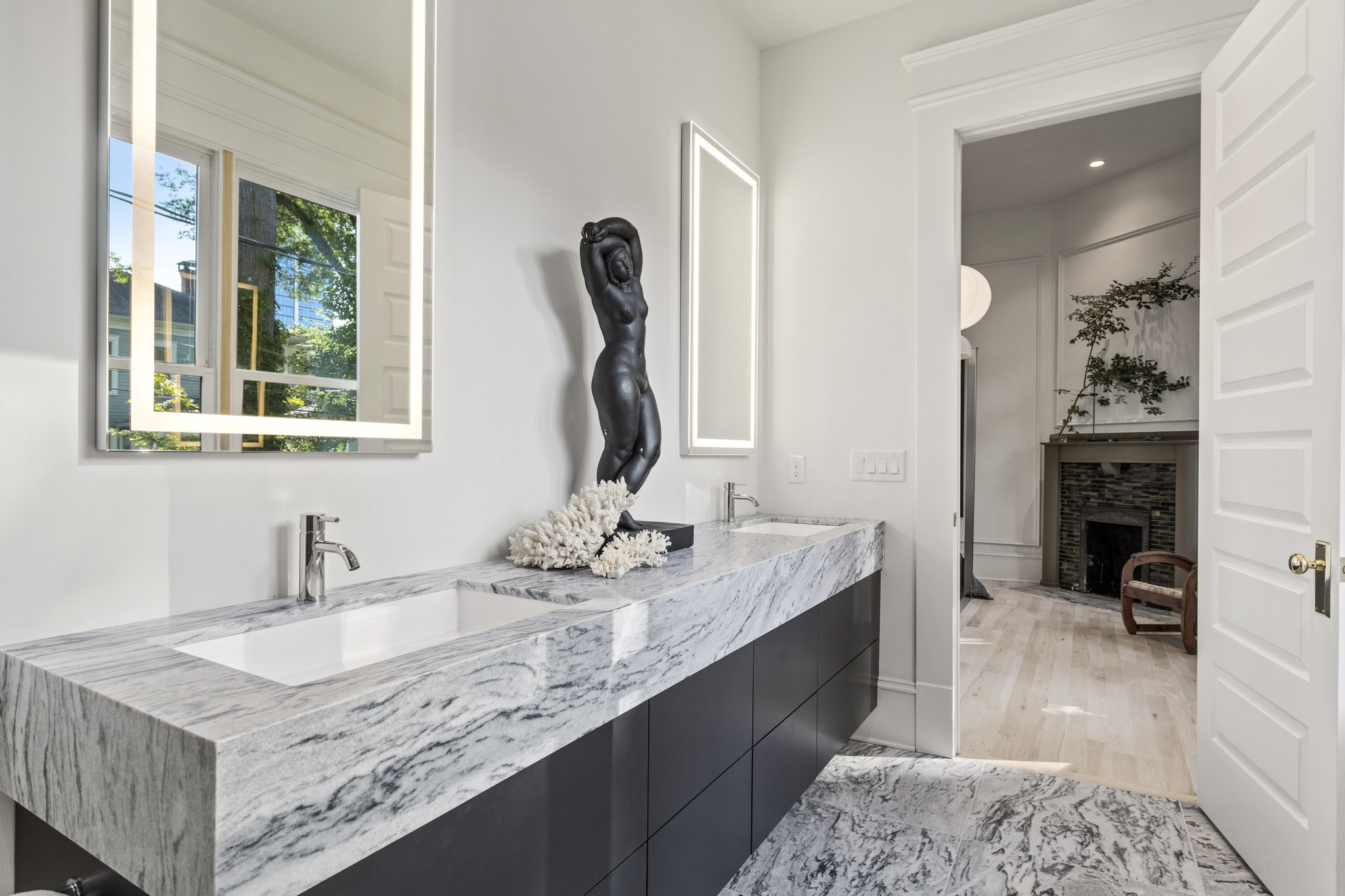 The beautiful custom fireplaces around the house? More Polycor Pearl Grey, custom fabricated to provide visual depth and volume using laminated slab material.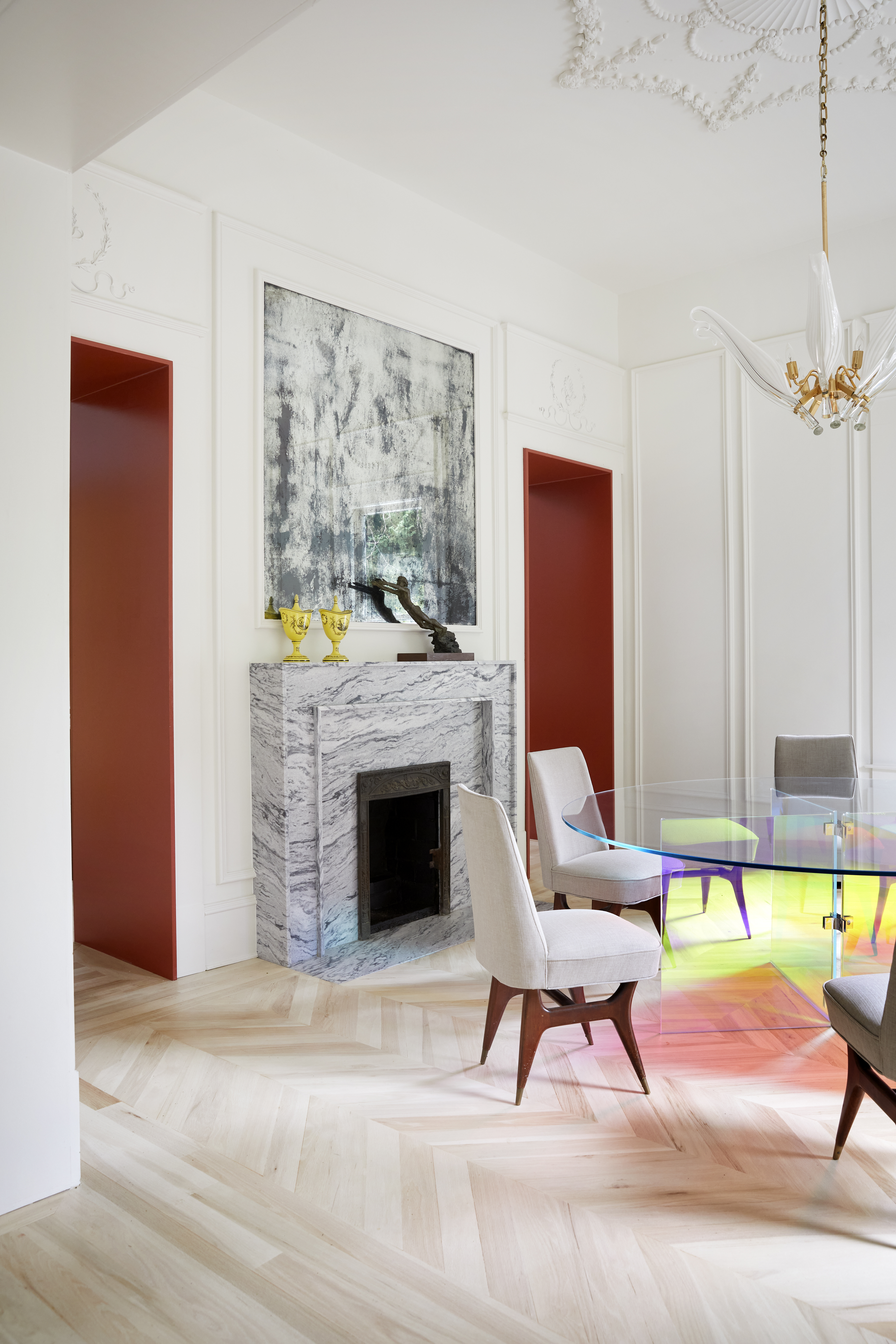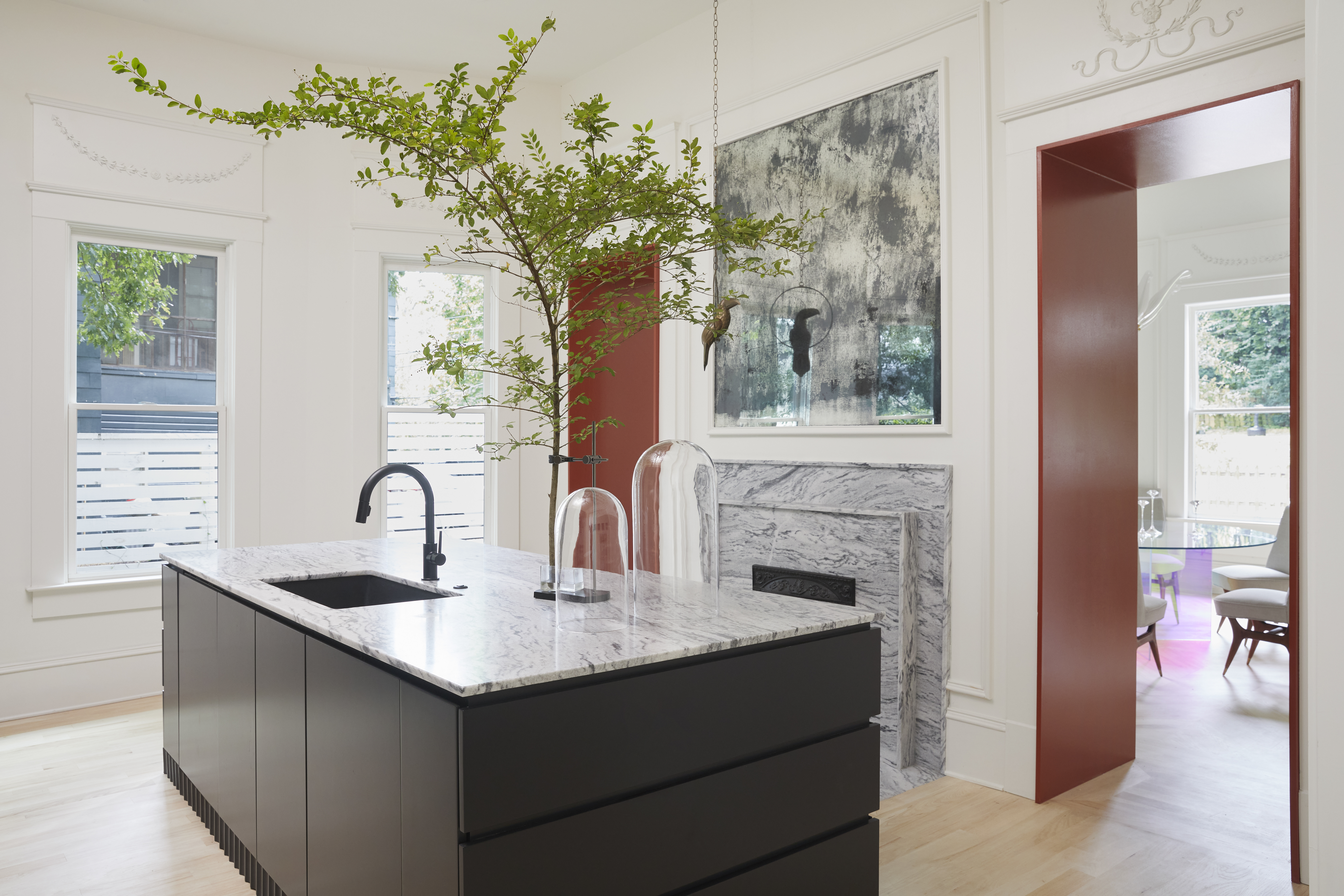 Seth says he was pleasantly surprised to learn of the custom capabilities possible working with Polycor's Georgia marble, for example, coordinating countertops and tile.
"The stone offers a unifying language to the home," said Seth. As a backdrop against a series of mid-century vintage Italian ISA Bergamo lounge chairs, and a vintage brass George Ciancimino cocktail table from France, the stone adds to an overall effect that manages to feel both electric and historic.
The TDR team were also very pleased with their working relationship with Polycor which Seth describes as "unlike any from our past." The relationship was made easy by a shared understanding and respect for the natural beauty of the stone. What started as a tour of their Tate, Georgia quarry and a lesson of the stone's historical place on our national monuments, has become a rewarding and powerful resource for stone.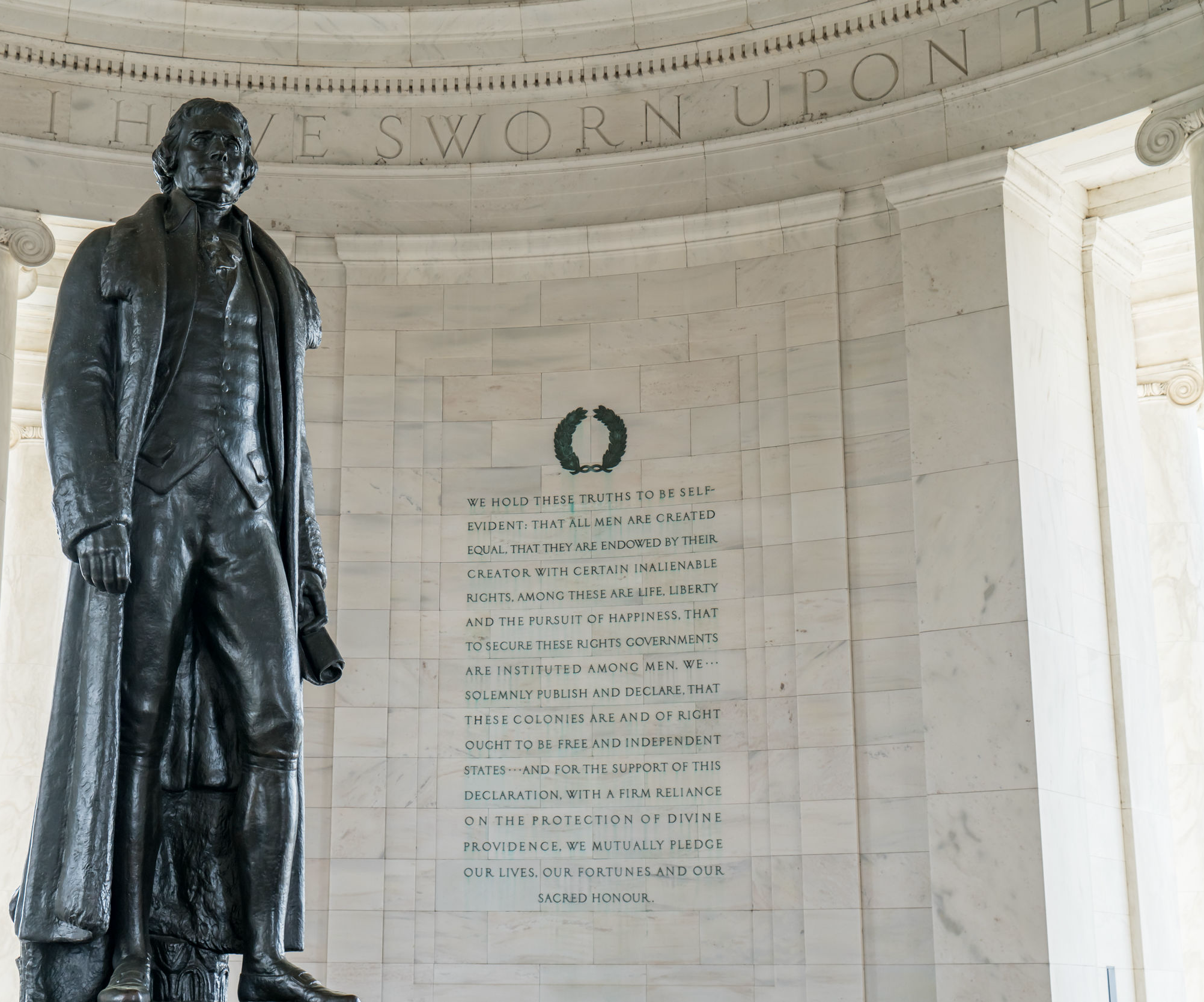 Monuments such as the interior of the Jefferson Memorial in Washington, D.C. are built with Georgia Marble
And working with a company that owns their quarries and production facilities to transform the raw blocks into products specific to multiple applications is a game changing advantage for interior designers or architecture firms. Moreover, Polycor's pioneering advancements in marble quarrying and manufacturing have resulted in a more easily customizable stone – such as new, thinner 1cm marble slabs that are one third the weight of a normal 3cm slab. A proprietary composite backing engineered for the stone that increases its strength tenfold makes working with the stone even easier for large-format feature walls and floors.
Like The Drawing Room, Polycor's people are modernists – forward thinking creators whose appreciation for classical design materials is never far behind. See how other designers are styling their Georgia marble kitchen countertops here. The project also demonstrates the design firm's strong commitment to buying local and sustainable building practices, something that it also shares with Polycor.
Far reaching inspiration, locally supplied. It's a design philosophy for modern-day times.