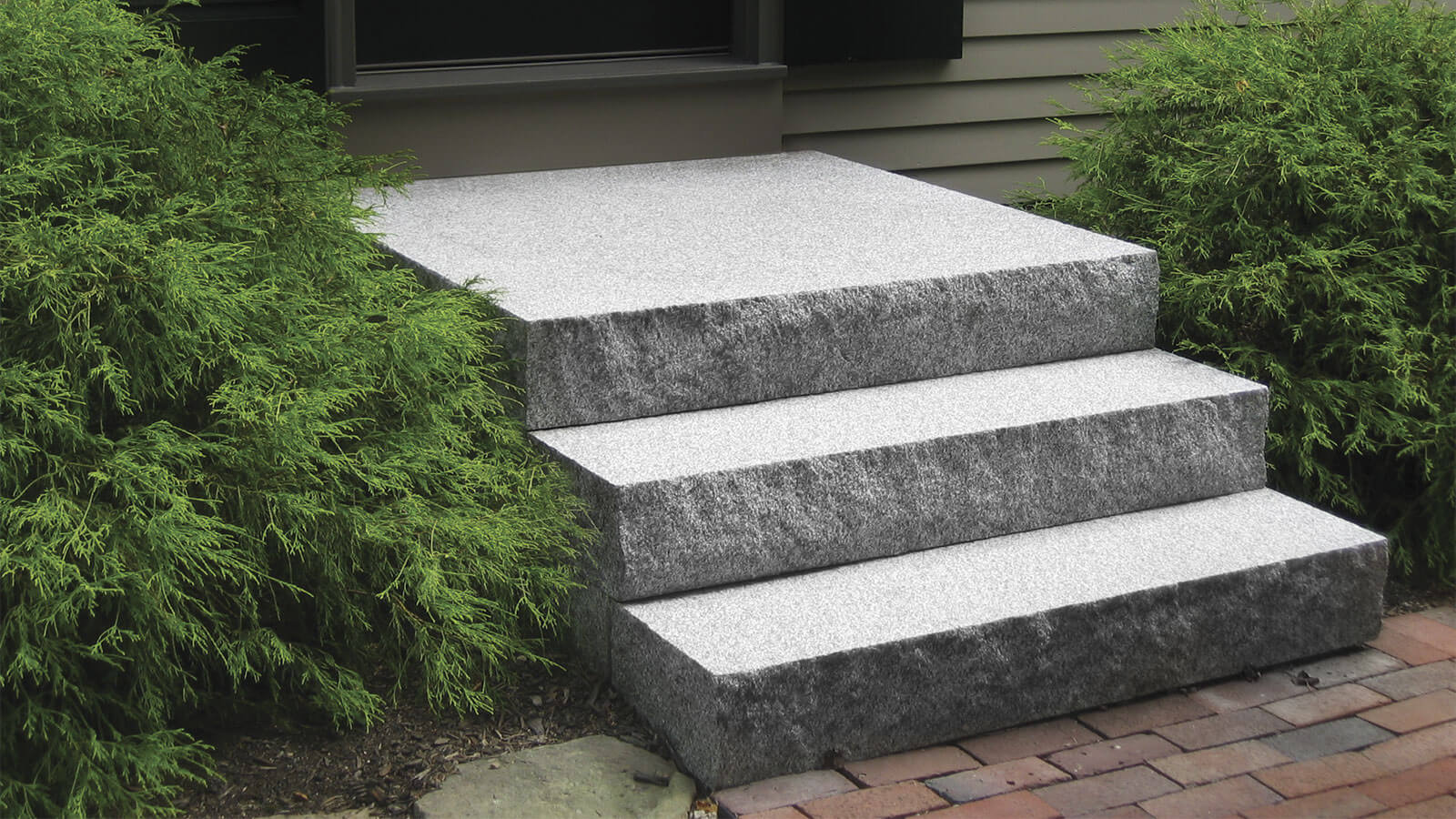 Hardscapes & Masonry
7″ Steps
---
Stone Block Steps
A Rock Solid Investment In Your
Home's Curb Appeal
---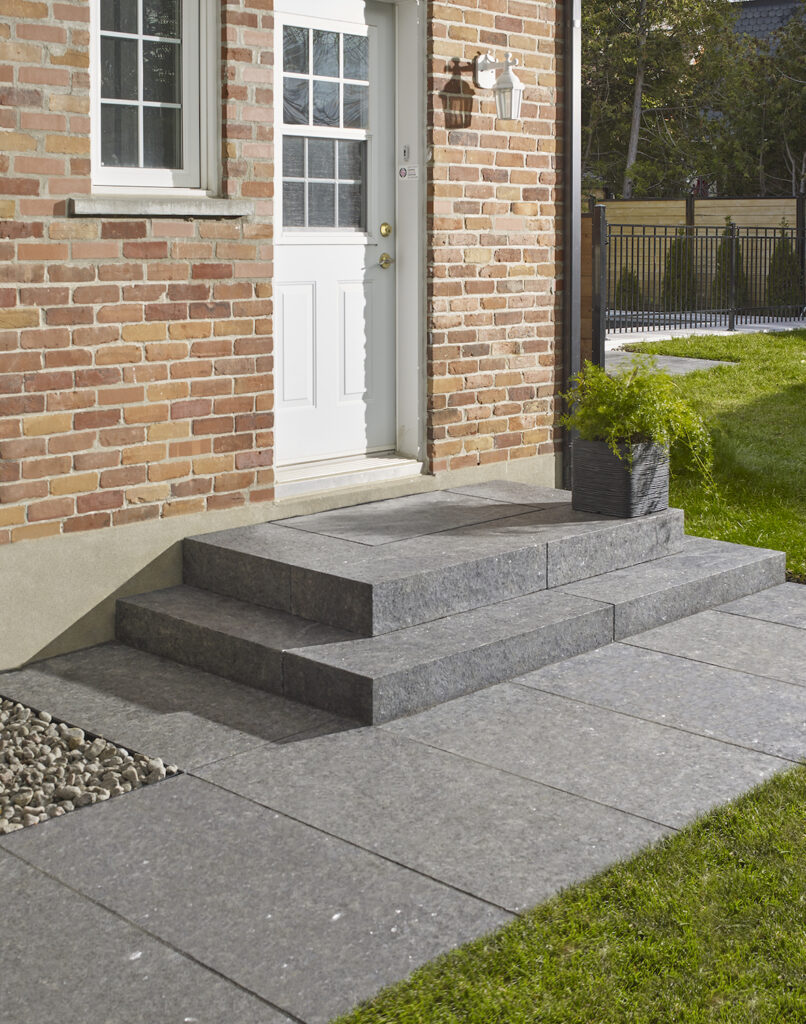 7" Steps
Transform A Simple Doorway
Into An Entrance With 7" Natural Stone Steps
---
Embrace the raw beauty and unparalleled durability of
Polycor's 7″ Stone Entry Steps, masterfully sculpted from
solid granite and limestone extracted from our very own North American quarries. Available in various sizes, they are suitable
to many design aesthetics and lend an inspired, high-end look
to any entrance.
A one-and-done solution, these awe-inspiring stone steps eliminate the need for maintenance or replacement,
withstanding the test of time and the harshest of outdoor conditions. Their exceptional density and natural resilience
make them especially valuable in colder climates where
freeze / thaw cycles take a toll on conventional concrete
steps. Easy to install, you can simply set them in place and be confident in the fact that these stone marvels will endure the demands of the highest foot traffic areas.

7" Steps
Elevate Your Design Aesthetic with Timeless Stone Steps From Polycor Quarries
---
Architects and designers will delight in the exceptional durability of these natural stone steps. With their impressive density, stone steps do not experience the effects of spalling and cracking associated with concrete steps, easily outlasting them by decades. Embrace the timeless elegance and enduring resilience of these stone steps and create a truly awe-inspiring entrance that will captivate and enchant for generations to come.
Advantages of Polycor 7" Stone Steps
No alkali-silica reaction like in concrete steps
Incredibly durable
High psi strength – as much as 17,000 psi with granite.
Saves time – no concrete block work, form building, mortar mixing, or rebar required.
Dry Stacked – no mortar between joints required
Superior structural stability
Greater slip-resistance than other step materials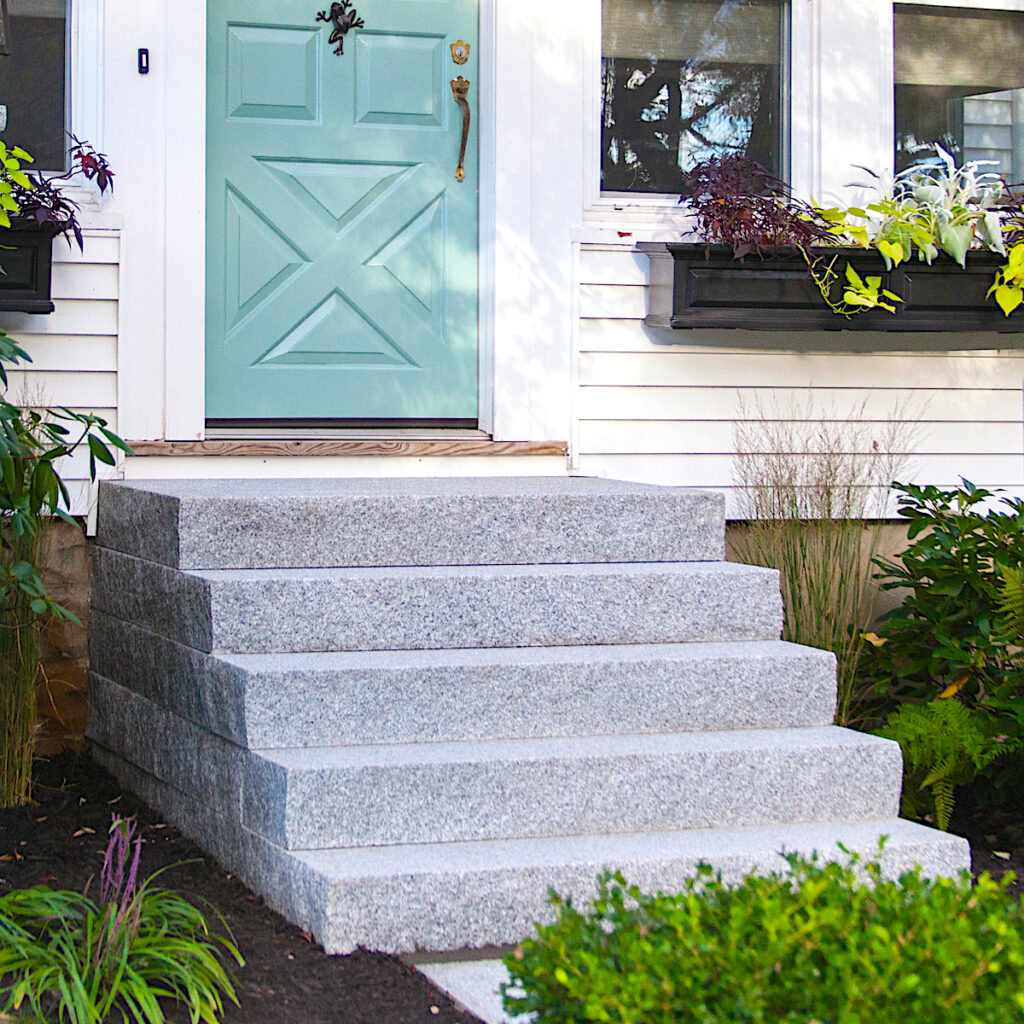 Dimensions: Size & Thickness
7" Stone Step Specifications
---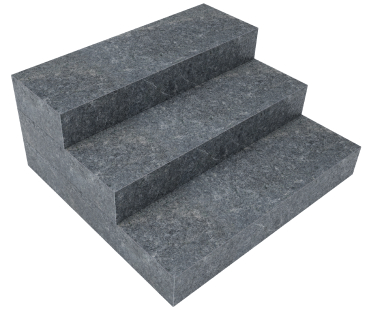 | Dimensions | Thickness |
| --- | --- |
| 16″ X 36″ | 7" |
| 16″ X 48″ | 7" |
| 16″ X 60″ | 7" |
| 16″ X 72″ | 7" |
| Dimensions | Thickness |
| --- | --- |
| 6″ X 14″ | 7" |
| 6″ X 28″ | 7" |
Current Inventory
Stone and Finish Options For
7" Steps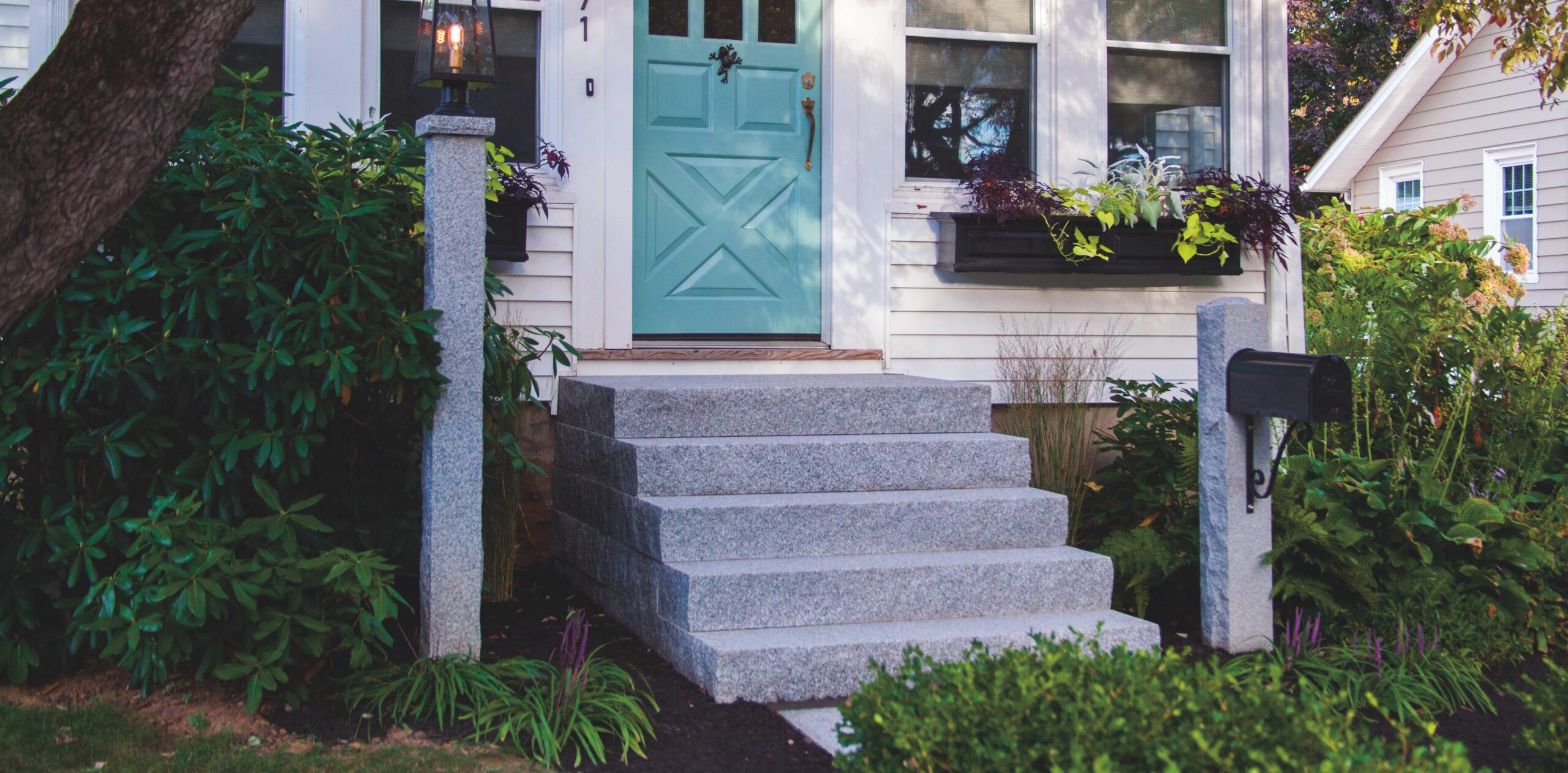 Find a Product Expert
Do You Have Questions about
7″ Steps
---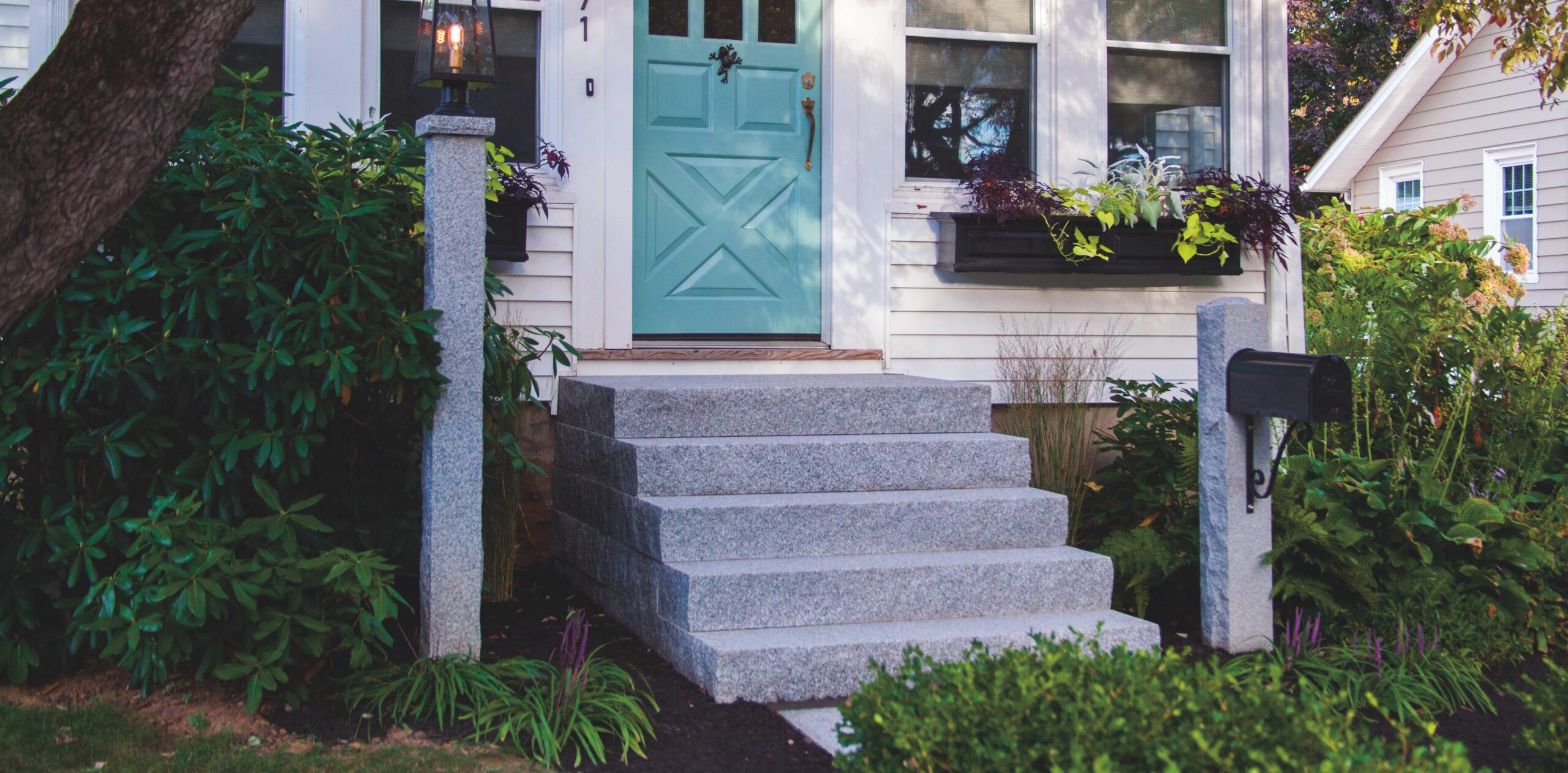 Find an Expert
Ready to talk to an expert
about natural stone?
---