Quarries
& Plants
"Polycor quarries world-renowned patrimonial
North American natural stones."
– Patrick Perus, President and CEO, Polycor
Overview
The Stones that Built History
Polycor stones have been used in the construction of heritage sites and monuments worldwide.

US Capitol

Tiffany & Co.

Toronto Waterfront

Adnoc Building
Polycor brings cutting-edge expertise to the restoration of buildings and monuments that were built with its natural stones.
Engineers and restoration teams work hand-in-hand to ensure the preservation and restoration of these historic monuments.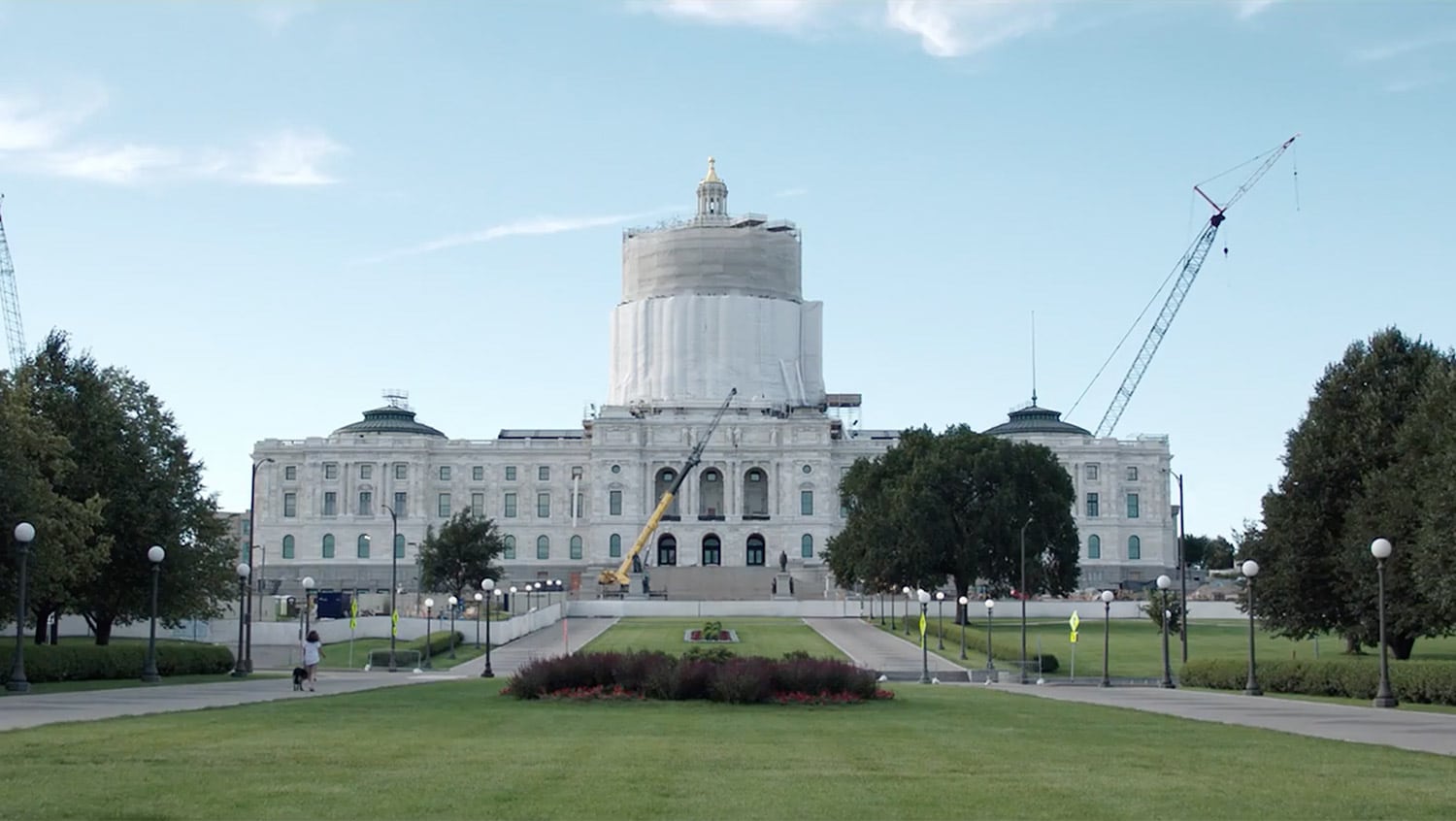 Bold new
Products
At Polycor, creative ideas, constant new product development and innovative solutions push the limits of what we can do with our natural stone.
Map
Location of Quarries and Plants
Polycor stones are entirely processed in North America.
Can contribute
to LEED credits
Our Star Quarries
Saint-Nazaire Quarry
Cambrian Black
Discover the birthplace of the most beautiful black granite in the world.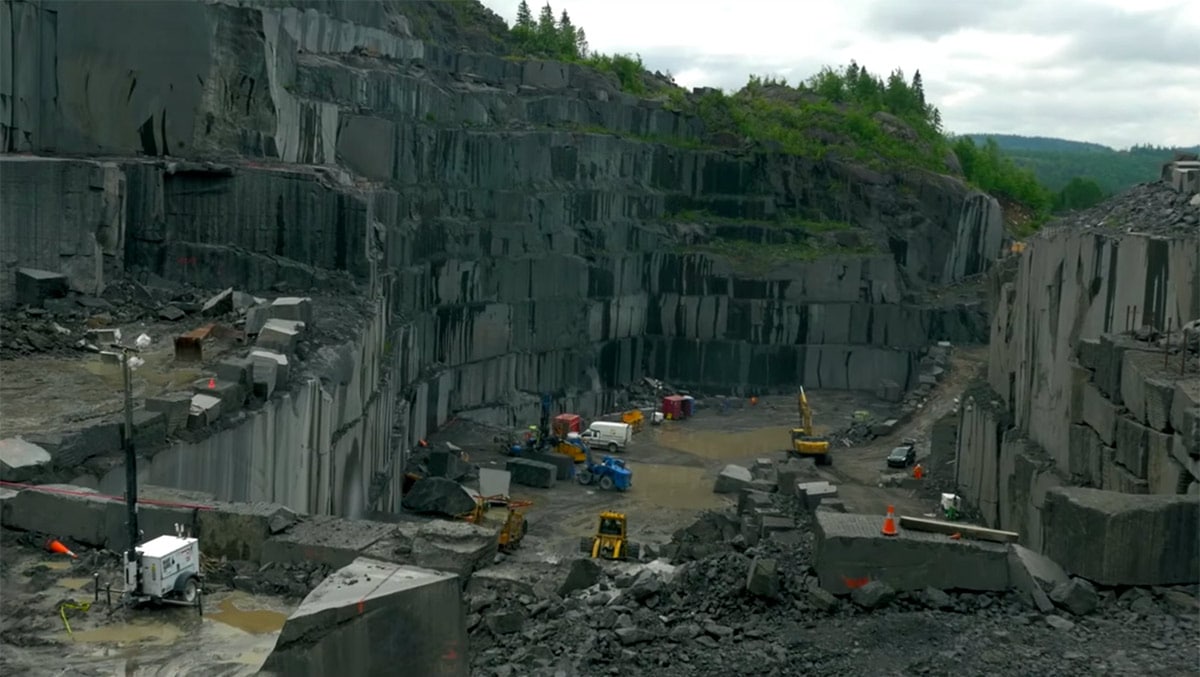 Georgia Marble Quarry
The Pillar of American Marble
The marble that built the historical masterpieces of American architecture.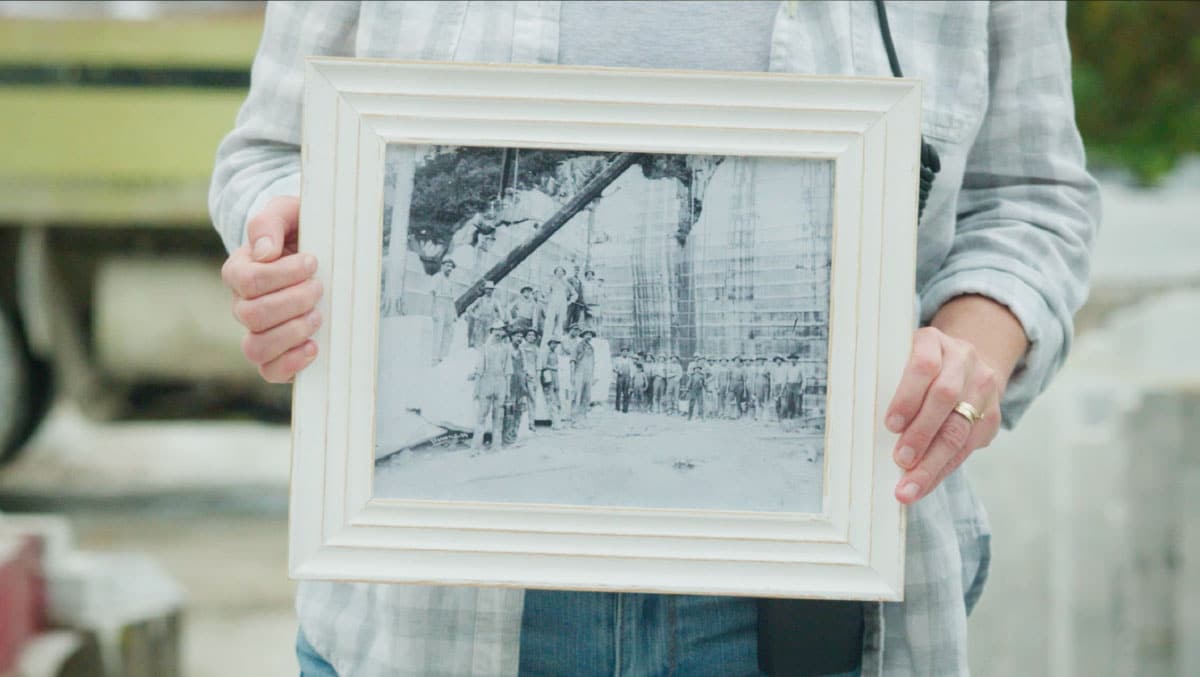 Bethel White® Quarry The Only White Granite

Barre Gray® Quarry Largest Dimension "Deep-Hole" Granite Quarry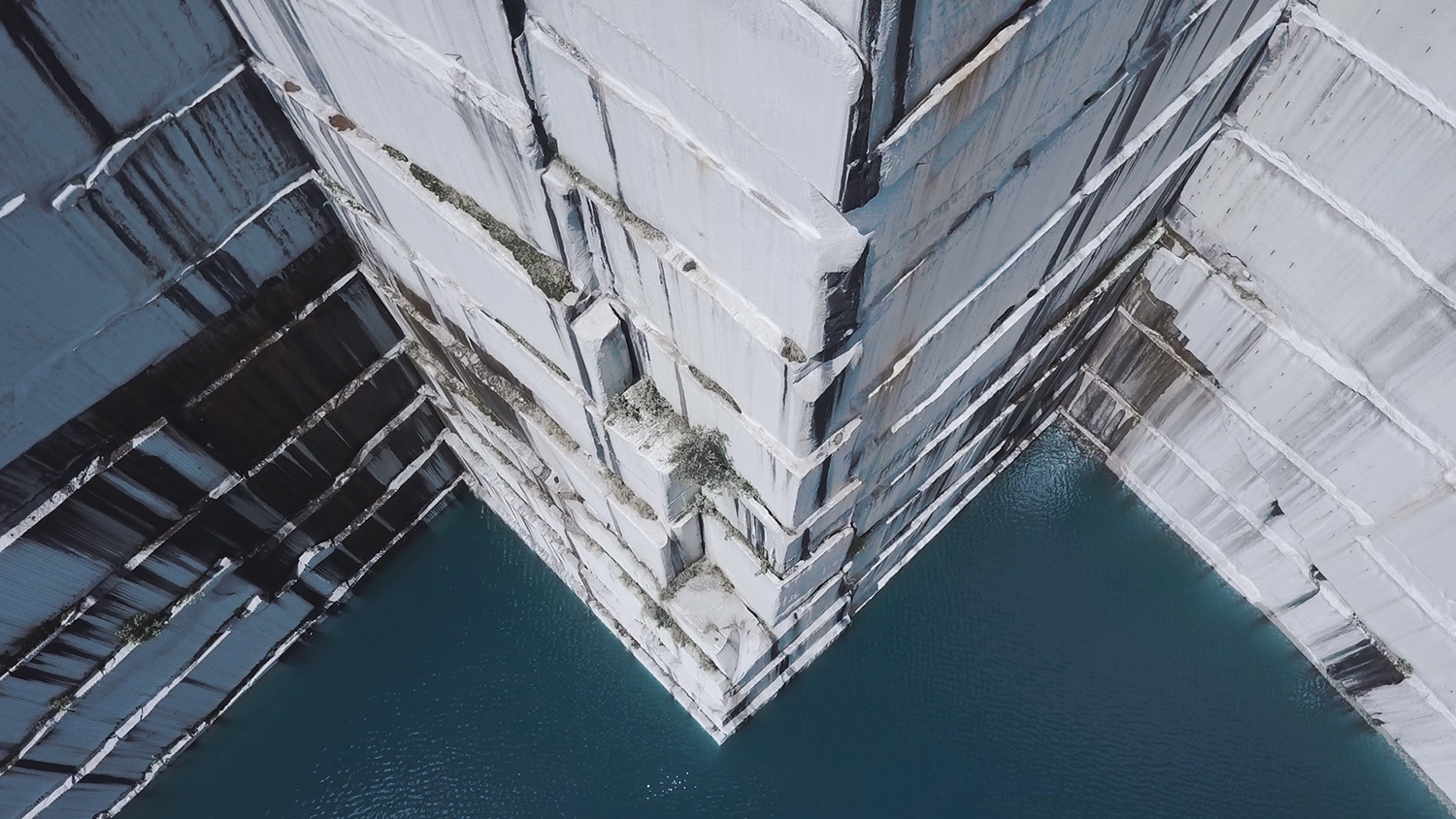 Plants
Major Facilities
With 12 manufacturing plants in Canada and the United States, Polycor has consolidated innovative technologies and worked with research and development experts over the past 25 years to make Polycor the leading natural stone producer in the market today.
Saint-Sebastien
Quebec, Canada
Tiles and Slabs
1 cm ultra-thin slab fabricator
More than a million square feet of tile every year.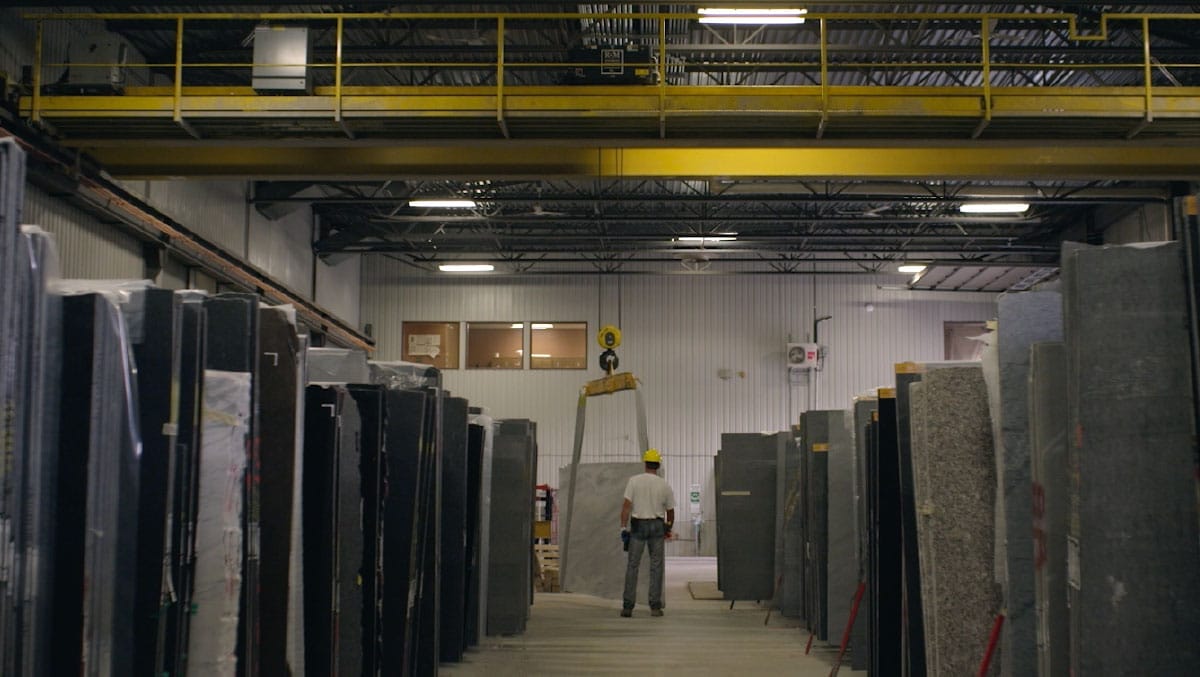 Riviere-a-Pierre
Quebec, Canada
Curbs and Pavers
One of the most modern and productive in the industry.
Radial curbs and non-standard formats, such as bridge pillars.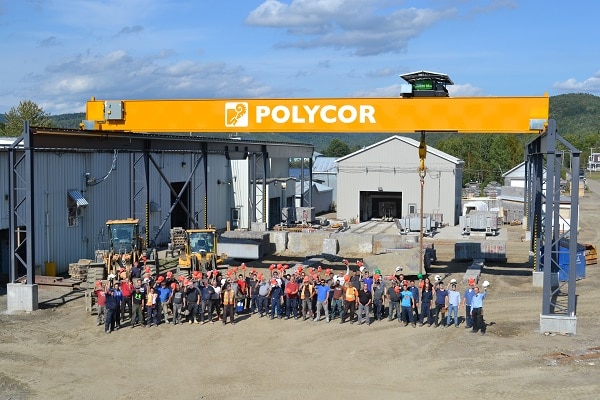 Tate
Georgia, U.S.A.
Slabs and Cut-to-size
Supplier of the five construction marbles used the most in American historical institutions since 1884.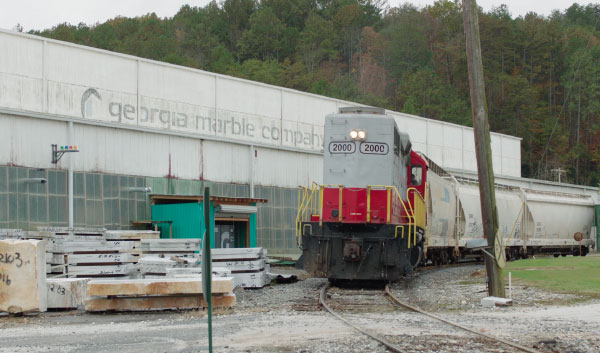 Building on respect for the history of the companies acquired over the years, and for the projects that its stones contributed to, Polycor remains an innovative and proactive company that has definitely moved beyond the Stone Age.
Learn more about Polycor Inc.

»