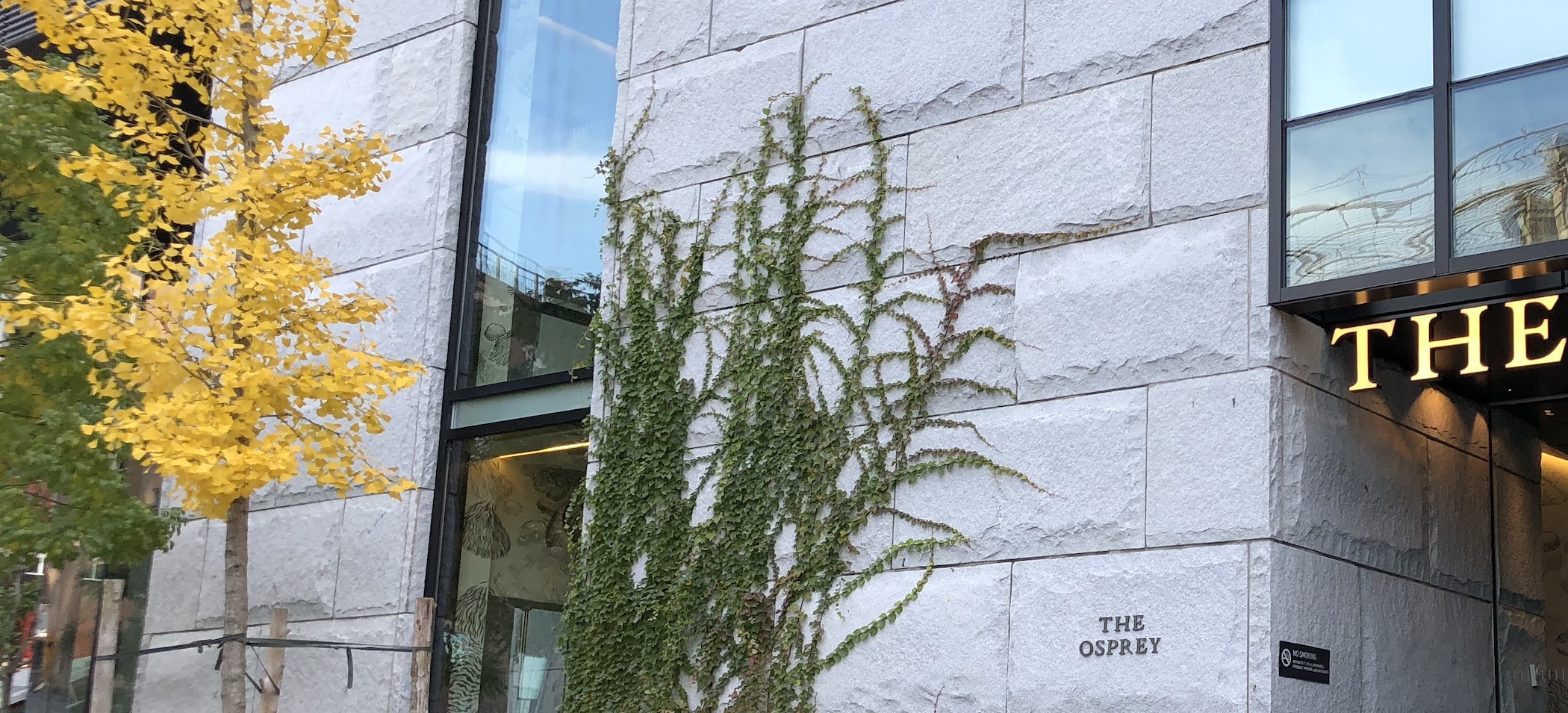 Building Facade Systems
Handset Systems
---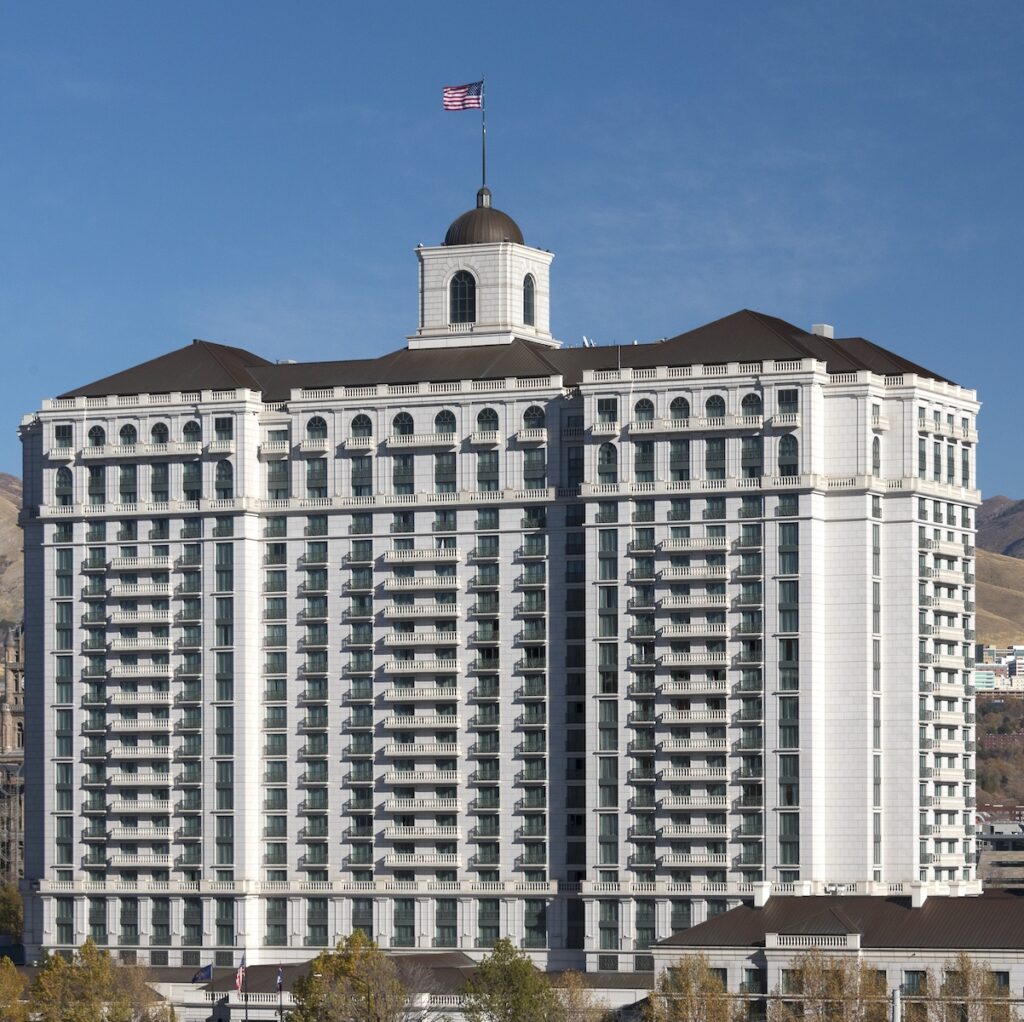 Anchored Stone Veneer
A Classic Masonry Style Cut From Iconic Natural Stones
---
Polycor's natural stone anchored veneer provides an iconic look that is suitable for any architectural style. With a variety of finishes and colors to choose from, you're sure to find the perfect match for your project.
Polycor natural stone anchored veneer masonry is popular among architects due to its versatility in color, surface texture, and pattern variety. Offering an array of architectural units with finishes such as split-faced, flamed, smooth and honed, or sandblasted surfaces, masonry veneers can be fabricated to match nearly any architectural style.
Numerous types of stone are available from Polycor's exclusive quarries, from marble to limestone and granite. Natural stone anchored veneer can be cut to virtually any size to suit the needs of the specification and are superior in performance to precast concrete masonry veneers thanks to their density and flexural strength. The masonry units are securely held in place by corrosion-resistant wire anchors attached to kerf slots or holes cut into the thick stone veneer edges that transfer loads to the backup wall.
Full Bed Stone Veneer
Take Your Building To The Next Level With Cut-To-Size Full Bed Veneers
---
Utilize full bed stone veneer to build efficient, cost-effective masonry walls for buildings, landscapes, or parks and plazas.
Full masonry veneer is the oldest and most time-tested method for using natural stone in wall construction, a practice that has been seen all around the world. Utilizing full bed stone veneer allows you to build efficient, cost-effective masonry walls. Polycor thick stone veneer is available in a variety of finishes and all stone types, ranging from marble to granite and limestone, with split-faced, flamed, honed of other textures applied.
The full bed veneer stones are typically slabbed to 3" to 4" thickness and cut to the desired course heights as dictated by the specification. Full bed veneer systems employ a cavity in the masonry wall and the veneers are anchored with corrosion-resistant wall ties into the joints. The weight of the full bed stone veneer is supported by the courses of veneer below, generally up to 25' maximum height.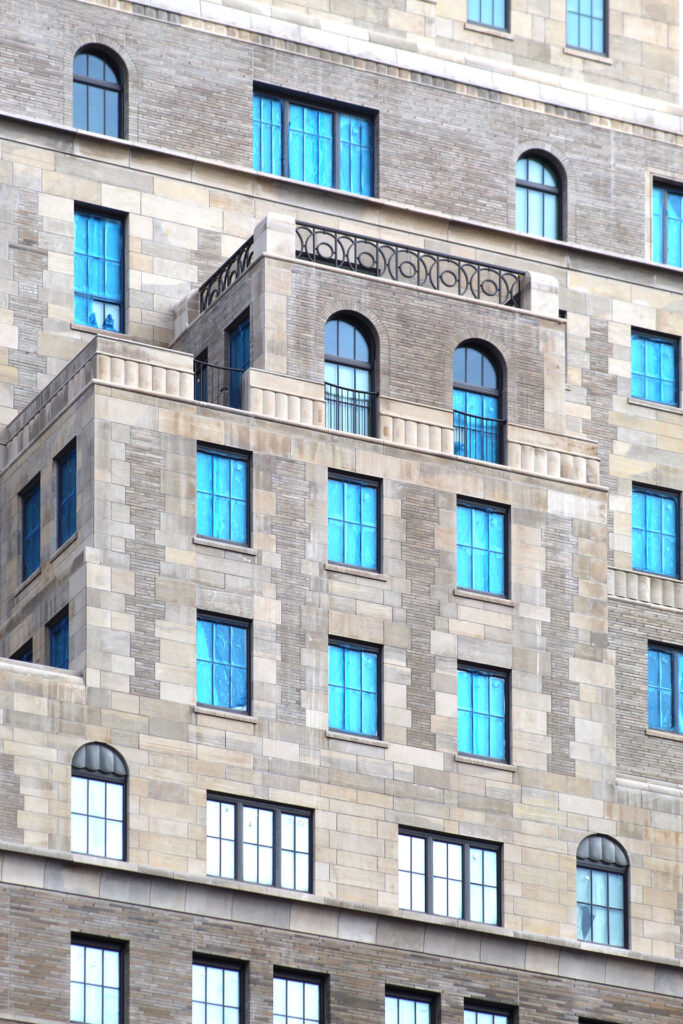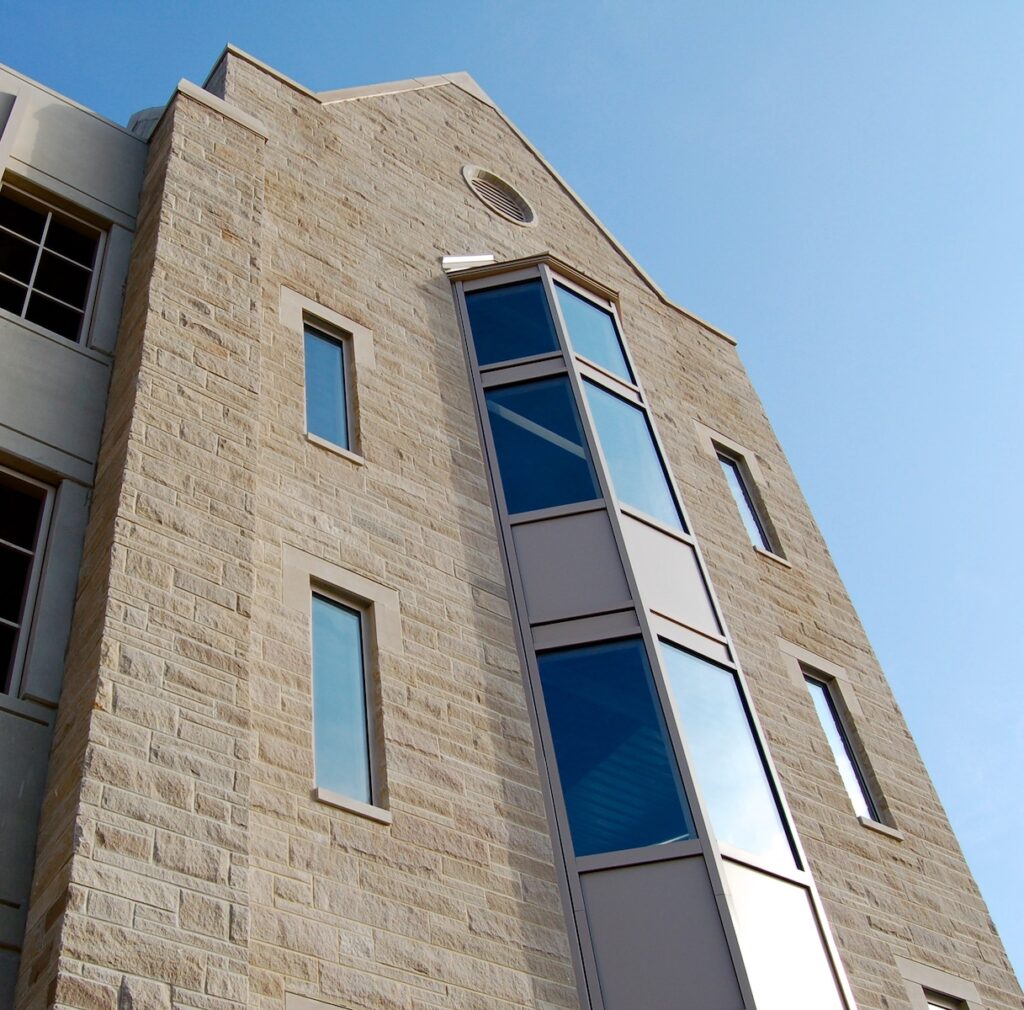 Thin Stone Veneer
Flexible Design Options With Adhered Masonry Veneer
---
AMV systems are an attractive and reliable alternative for traditional mass masonry or veneer cavity walls.
Adhered masonry veneer (AMV) systems are an attractive and reliable alternative for masonry walls in commercial and institutional facades. They provide a cost-effective solution using Polycor thin stone veneer secured directly to the wall substrate through mortar adhesion.
Natural thin stone veneer offers a flexible design option allowing commercial property owners to keep the natural stone in the facade, even when budgets or design considerations don't allow the use of full-sized masonry units. Aesthetically, Polycor adhered stone veneer has the appearance of a traditional mass masonry wall or veneer cavity wall, but the anchorage of the cladding relies solely on the mortar adhesion.
Gallery
Handset System Facades Inspiration for Architectural Projects