Mt. Airy White Granite Joins the Polycor Portfolio of World Class Natural Stones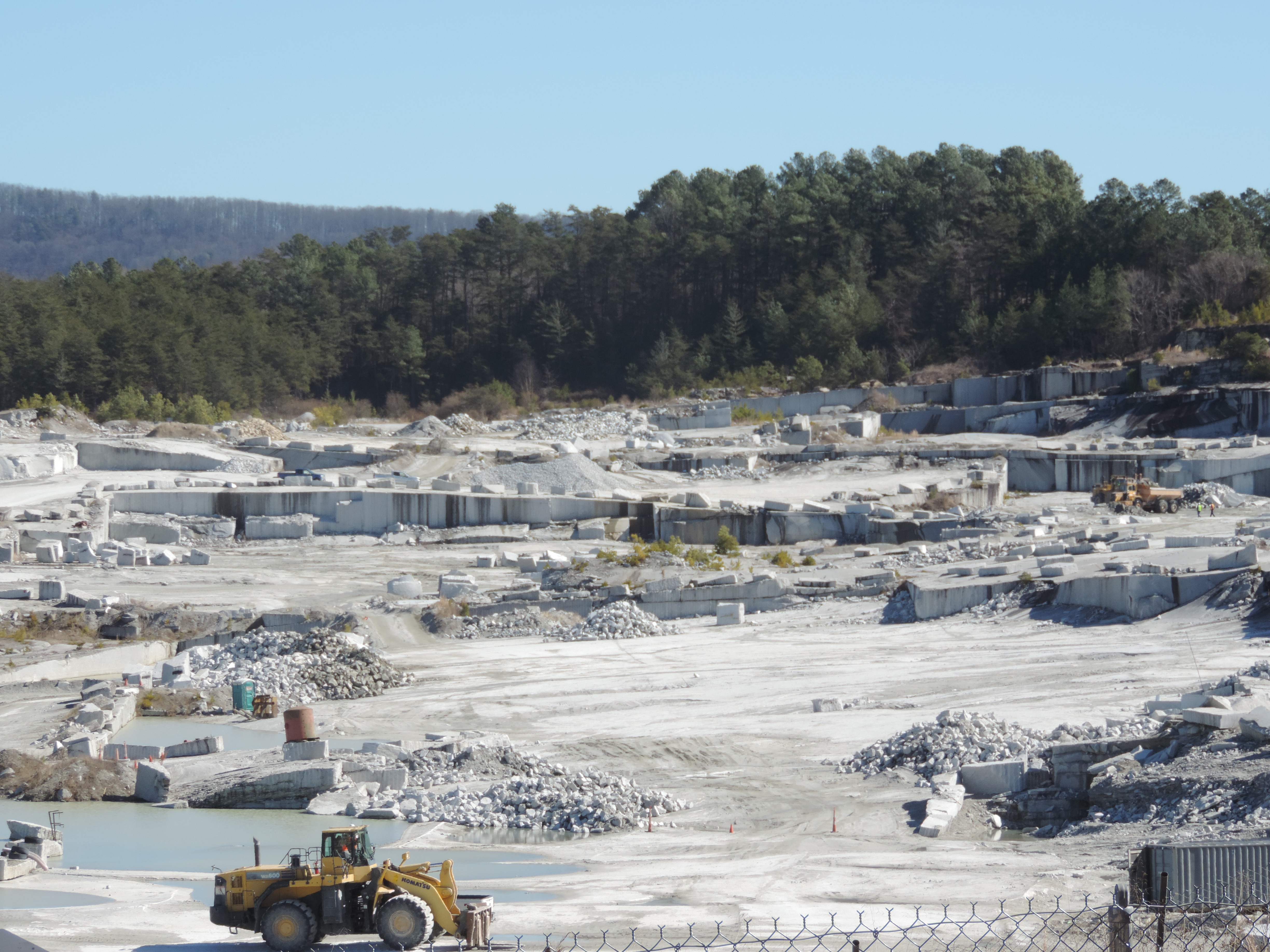 Locals in Mount Airy, North Carolina call it "The Rock." "The Rock" is the world's largest open face quarry, encompassing territory roughly equivalent to 66 football fields. It's so massive that it is rumored that astronauts can see "The Rock" as they orbit the Earth. (Mount Airy is called The Granite City for a reason.)
This quarry has been operating for more than 130 years, pulling some of the world's finest white granite, stone that is smooth and faultless, among the finest of its kind in the world.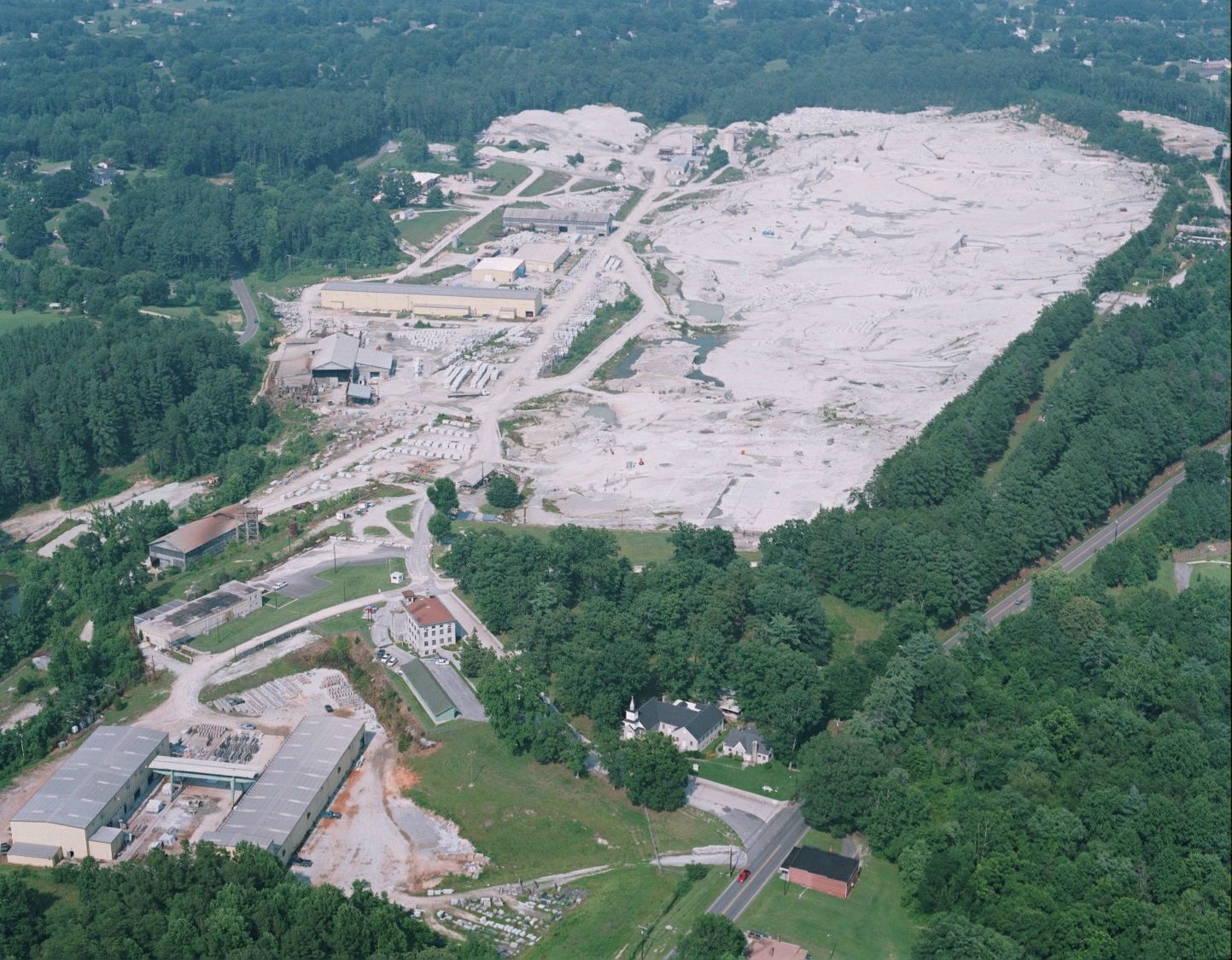 MOUNT AIRY WHITE GRANITE®is prized nationwide: it has helped build numerous landmarks across America, from the Wright Brothers Memorial at Kitty Hawk, N.C. to the World War II Memorial in Washington, D.C. It's so iconic in fact, that tours to the open air quarry are as popular a draw to the town as the Mayberry Days Festival held each year in this legendary hometown of Andy Griffith (you can almost picture Opey or Barney walking down the street).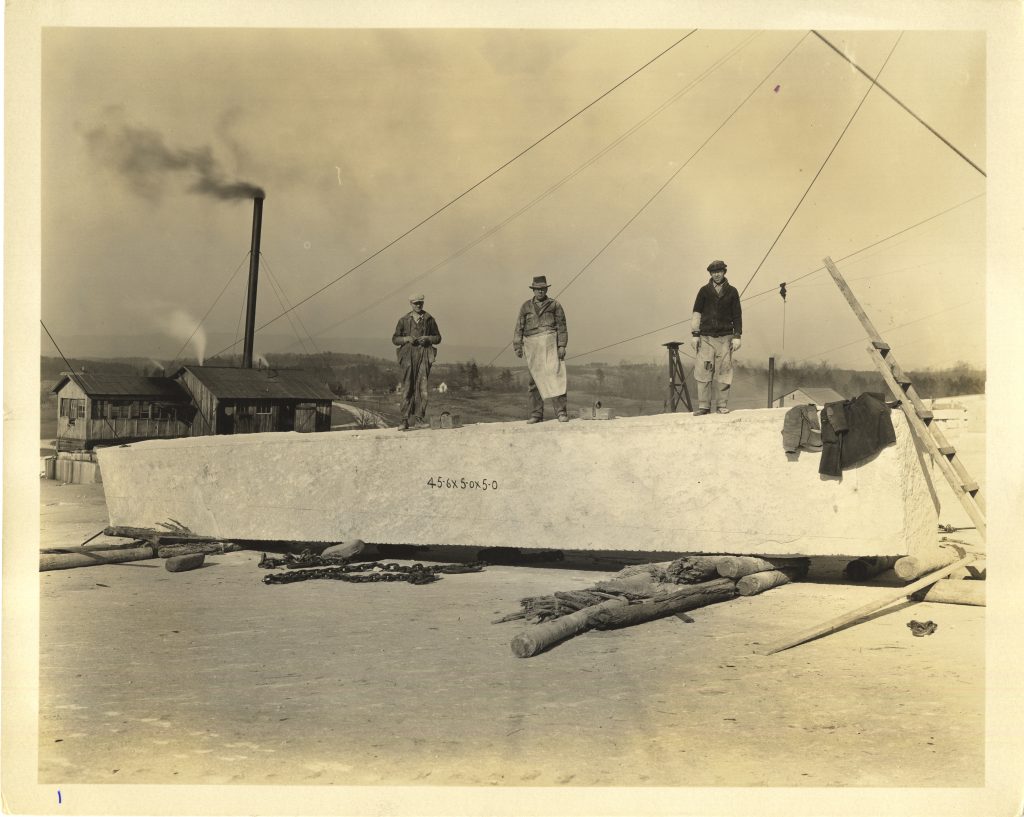 And now White Mount Airy Granite® is part of the Polycor portfolio of world-class natural stones. This quarry is famous throughout the industry for extracting one of the brightest, most uniform and highest-quality white granites in the world. Polycor is thrilled to be supplying this granite, which while known for its unmistakable, predominantly white color, also includes a light gray, medium grain fleck mixed throughout. Its three components—bright white quartz, evenly distributed blueish grey feldspar, and naturally black mica— give warmth, texture, and style to bold architectural projects.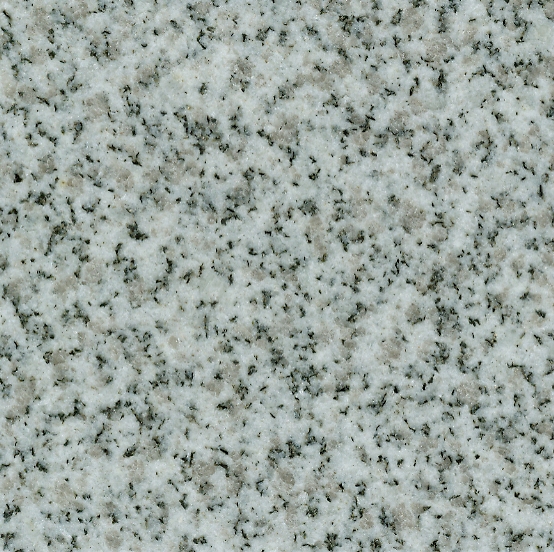 If you've toured Washington D.C., or spent time in cities like Philadelphia or Chicago, you've seen buildings and monuments clad in the beautiful speckled white granite or walked on pavers and stepped over curbs where the gleaming granite lines the streets. In Washington D.C., the coping stone around the Rainbow Pool at the World War II Memorial is White Mount Airy Granite®.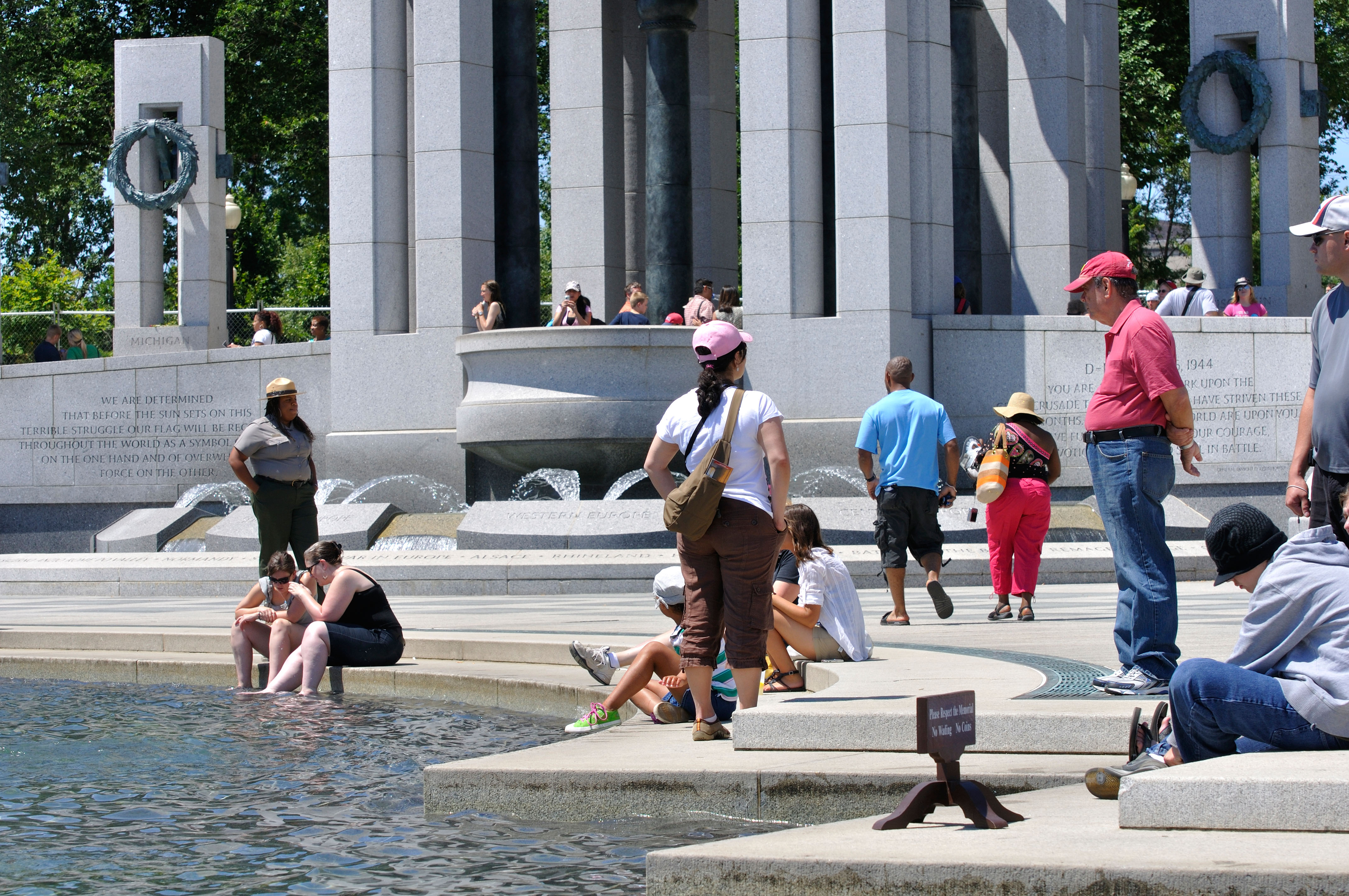 The WWII Memorial attracts millions of visitors each year. The Rainbow Pool, surrounded by White Mount Airy granite coping, is a common destination for sitting and reflecting.
So is the Arlington Memorial Bridge, commonly acknowledged as D.C.'s most beautiful bridge, which symbolically links North and South, Arlington National Cemetery and the Lincoln Memorial. The neoclassical bridge, whose original construction was launched in 1925, underwent a massive rehabilitation project starting in 2018, where hundreds of pieces of stone were removed from the historic span and were cleaned and repaired. While the original balusters were handcrafted, replacements for the few that couldn't be repaired were made with high-tech guidance from computers, seamlessly matched with stone from the same quarry. It's an astounding testament to the stone's integrity that blocks mined from Mount Airy nearly a century ago match perfectly with stone extracted today.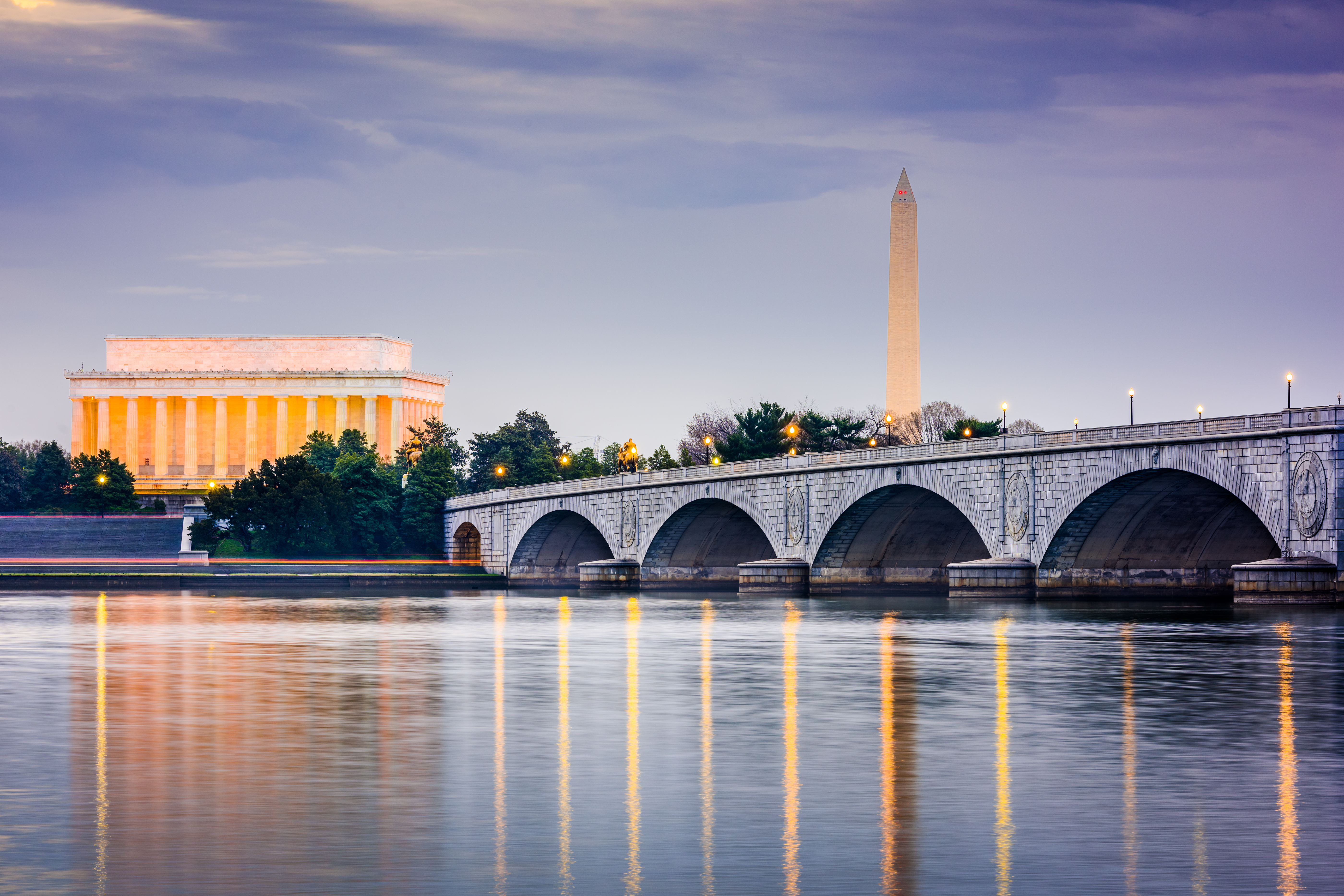 You'll even find White Mount Airy Granite® in the curbing along Pennsylvania Avenue leading to the White House. The Mount Airy quarry actually houses one of the world's largest curb-manufacturing facilities: the granite curbing is popular for city streets, especially in the Northern states where the material can stand up to harsh winter weather and the onslaught of aggressive snow plows. The granite won't deteriorate due to the salt exposure as is the case, for example, with a concrete curb.
Then and now, White Mount Airy Granite® is a first-choice for many monuments that tell a timeless story of our communities and our shared history. In New York City, some of the base courses at the 9/11 memorial in Manhattan were made from this celebrated American granite. Another recent NYC project featuring the reputable granite is the gleaming white, sculptural Franklin D. Roosevelt Four Freedoms Park, designed by famed modernist Louis Kahn.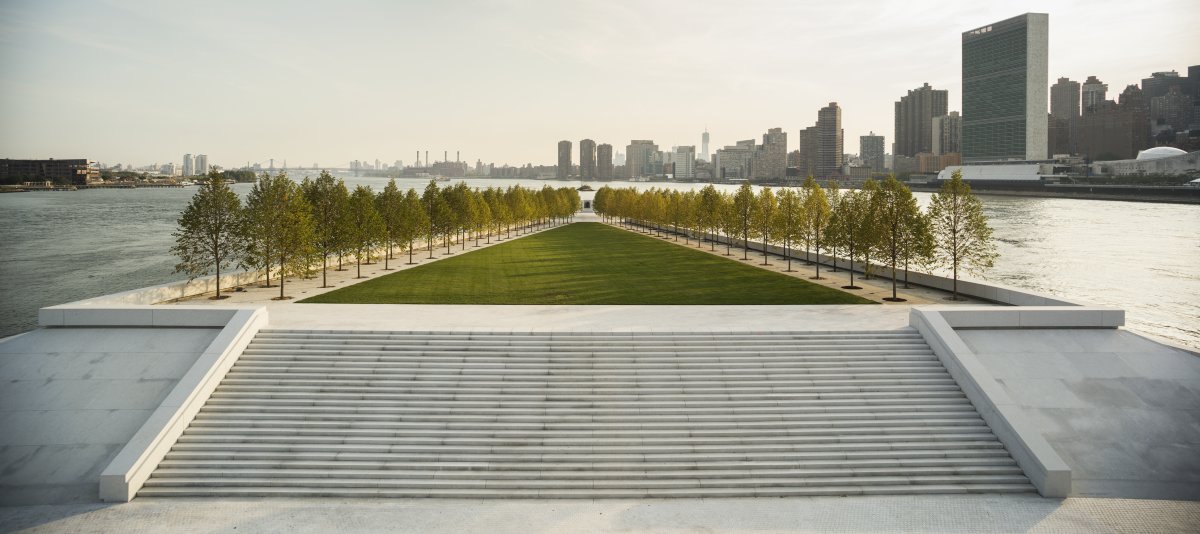 The strikingly serene park set in reclaimed green space at the tip of Roosevelt Island used over 140,000 cubic feet of White Mount Airy Granite® for the modernist triangular shape are led to the memorial along a pathway lined with allées of copper-beech trees and little-leaf lindens, also made of stone from the Mount Airy quarry.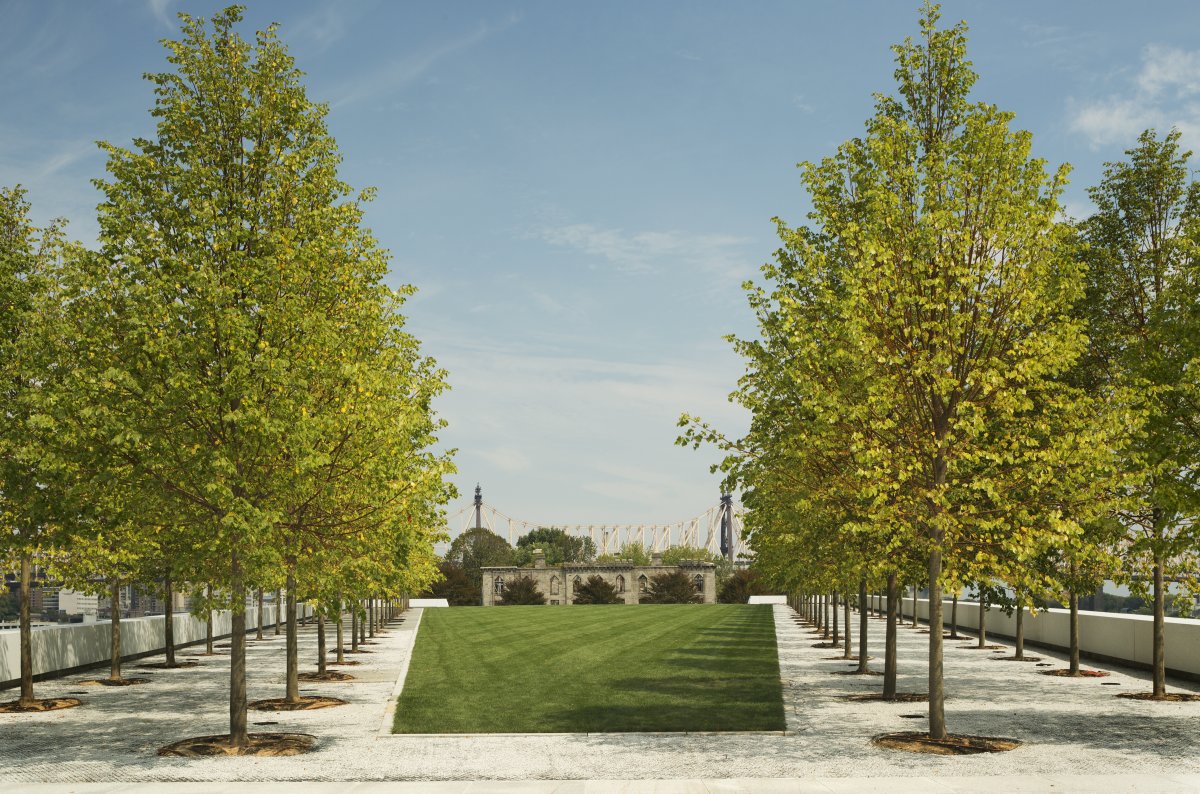 Closer to the quarry's North Carolina home at the Wright Brothers National Memorial in Kitty Hawk, the first brothers of flight are commemorated with a 60 foot monument of Mount Airy granite, perched boldly atop 90 foot Kill Devil Hill.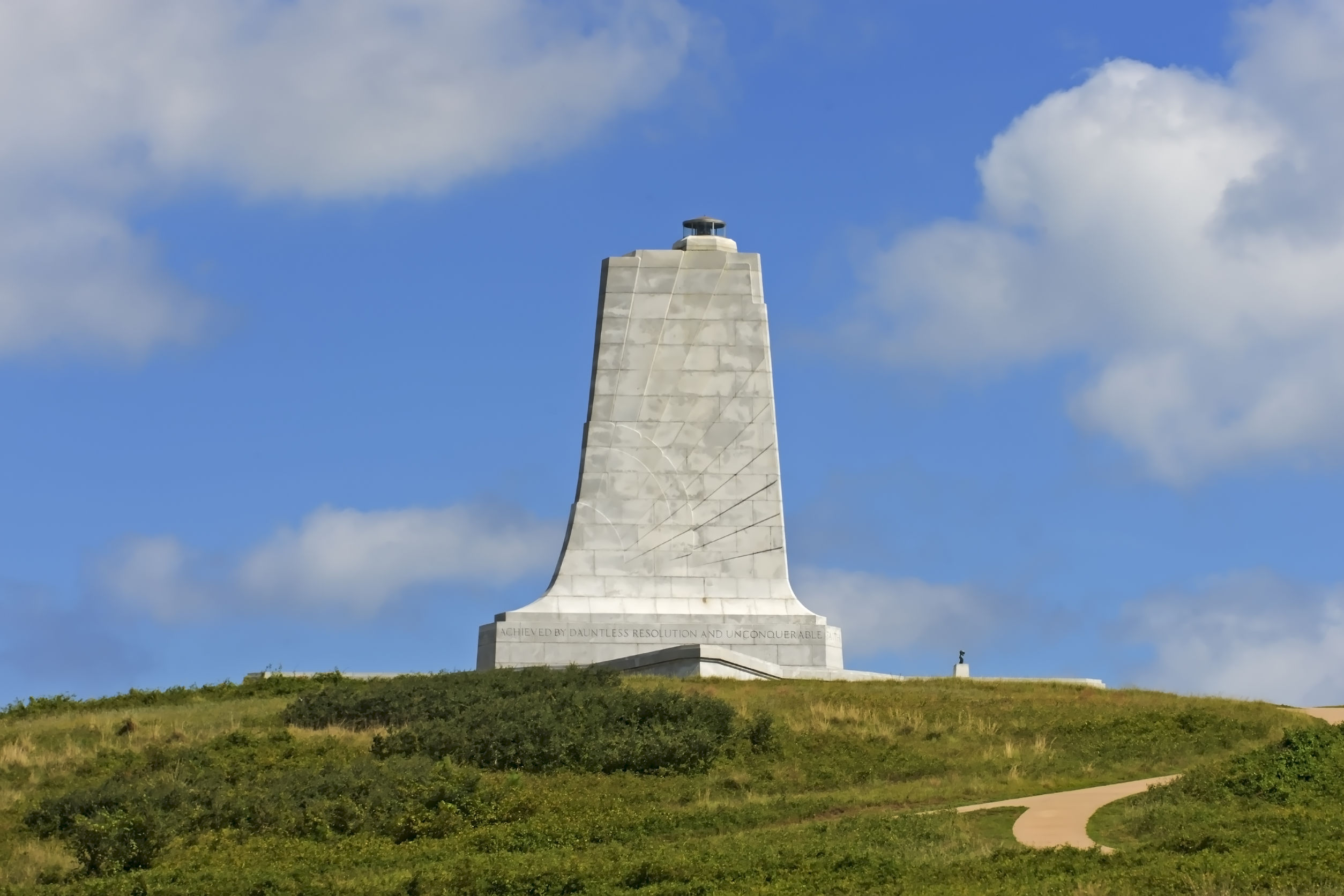 And here's an interesting fact to share at your next gathering: the largest use of White Mount Airy Granite® is Chicago's sleek and modernist Aon Center. In the late 1980s, this instantly recognizable part of the famous Windy City skyline faced a problem: the Carrara marble panels on the 83-story building were cracked and buckling and in need of replacement after only 15 years. In fact, the building hadn't even completed construction when the first panel of marble cladding came crashing down to the street below. White Mount Airy Granite® was chosen as the replacement stone because it can stand up to Windy City weather while retaining white, brilliant luster over time. Today, the Aon Center is the third largest building in Chicago, and the world's tallest granite clad building.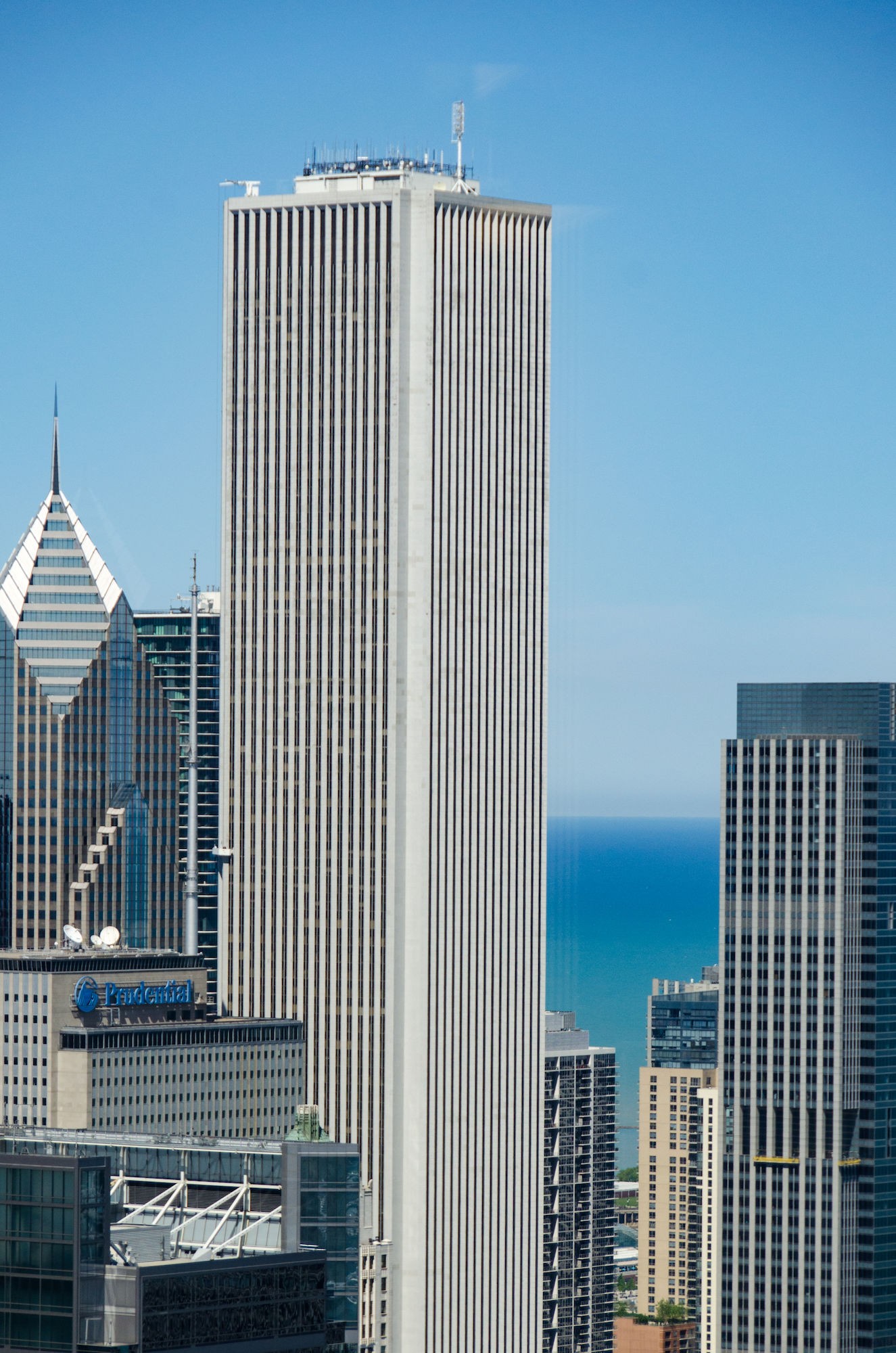 Despite an illustrious legacy of projects that cements its place in natural stone history, the quarry has never rested on its laurels, proudly continuing its role as a forward-thinking quarrier, especially when it comes to sustainability. While the quarry produces more than two million square-feet of White Mount Airy Granite® annually, it is as close to zero waste as it gets. Mount Airy's crushing division reduces granite waste to various aggregate sizes from larger rip rap for DOT use down to small pieces of gravel which are sold for landscaping or as decorative gardening projects.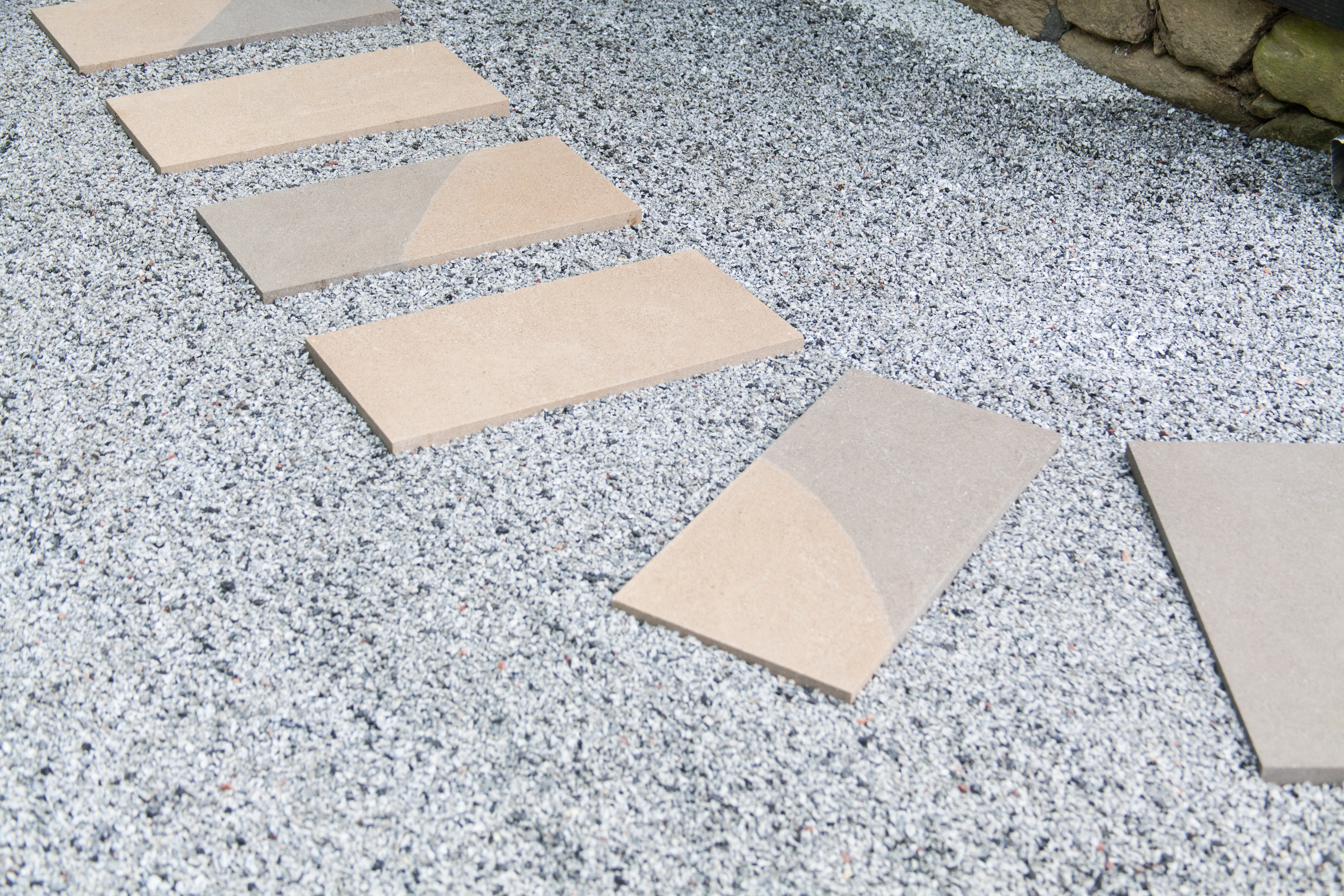 White Mount Airy Granite® is popular as a crushed decorative stone accent, or even for base preparations for hardscaping installation around patios and walkways. Here, 70/80m (3/8″ crushed aggregate).
White Mount Airy Granite® continues to be recognized the world over for perfectly blending stunning aesthetic qualities with superior structural integrity, making it a favored choice for architects and designers who want to make a statement that will last far into the future. With its arresting white and uniform color, its durability and industry-leading status as a sustainable quarry site, White Mount Airy Granite® is prominently positioned in Polycor's natural stone portfolio.