How 5 Design Influencers Style Their Natural Stone For The Holidays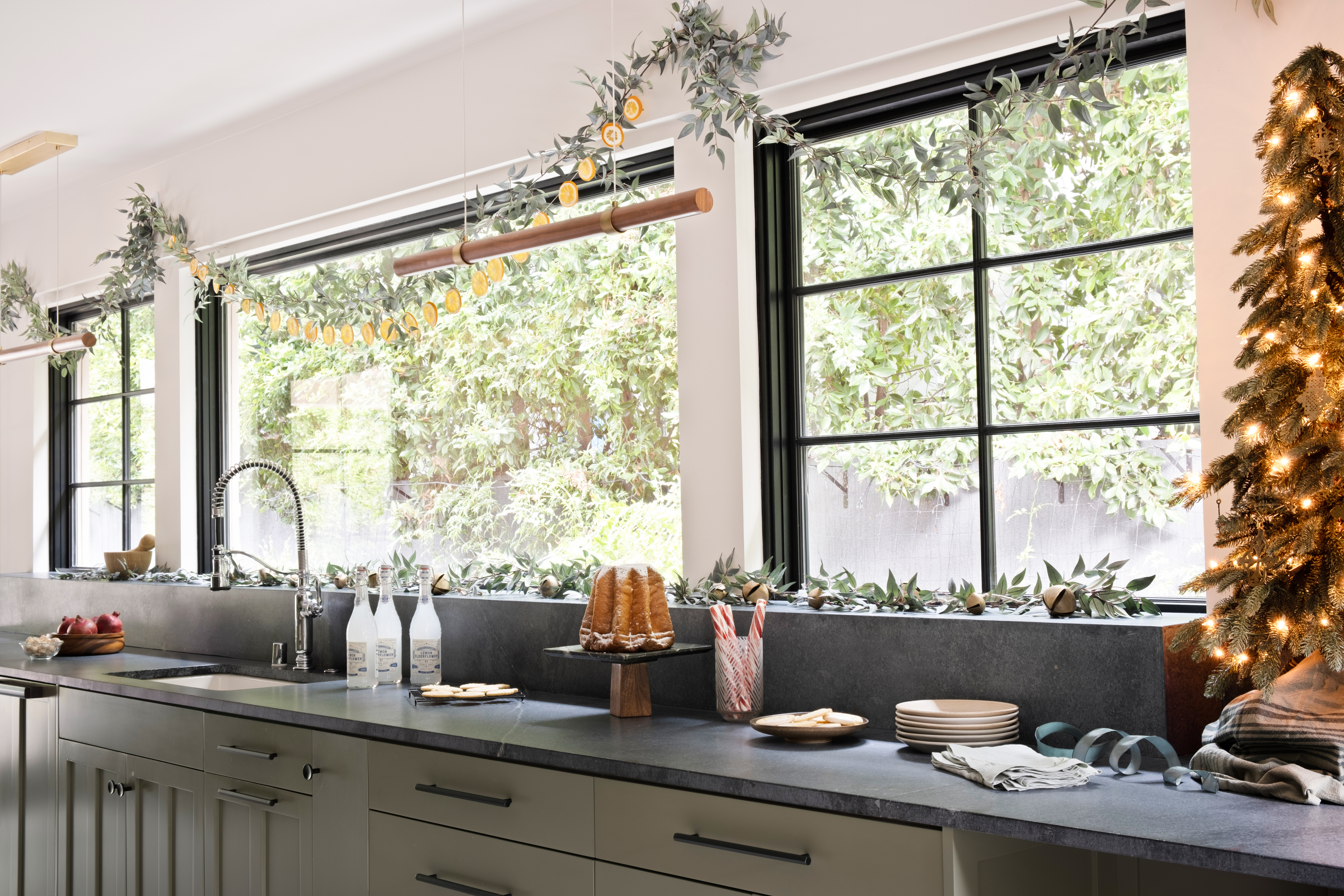 It's the most wonderful time of the year! And one of the best parts is getting to see how everyone decorates their homes for holidays.
Looking for a little holiday inspo? From pine branches to dried orange garlands to flocked trees, see how some of our favorite design influencers are decorating their homes for the holidays this year using natural stone as the backdrop.
1. VICTORIAN VIBES
Recently featured in the Winter 2022 issue of Country Home magazine, Deb Foglia of Seeking Lavender Lane has decked out her ROCKFORD ESTATE BLEND® Indiana Limestone – Full Color Blend™ thin veneer fireplace with pine greenery and brass.
"For Christmas, Deb Foglia introduced brass treasures (a vintage horn, duck bookends, and swan figurines), a bowl of oranges, and a tiny (faux) pine tree in an urn. The hearth hearkens back to Victorian days, with vintage brass candlesticks, dried orange slices, long brown bows tucked into real pine greenery, and winter white cable-knit stockings hung from the mantel."


2. THE SCENTS OF THE SEASON
Designer Kate Smith brings the cozy scents of the season to her GEORGIA MARBLE™ – PEARL GREY countertop. With fragrant topiary trees, wreaths and pomanders, the scents of rosemary, clove, and cinnamon waft through the home. Not only do they brighten up the space, adding holiday cheer, but they smell amazing as well!
"I love to use natural materials, like marble, when designing kitchens, and similarly I love to use natural materials when I'm decorating for the holidays! Pomanders are a favorite of mine. The pop of color is so festive, and they smell phenomenal. I also love adding dried orange slices and cinnamon sticks to wreaths in the kitchen. And the perfect countertop accent is a rosemary topiary tree. It looks gorgeous, and you can trim a little off whenever you need fresh herbs for holiday entertaining!" – Kate Smith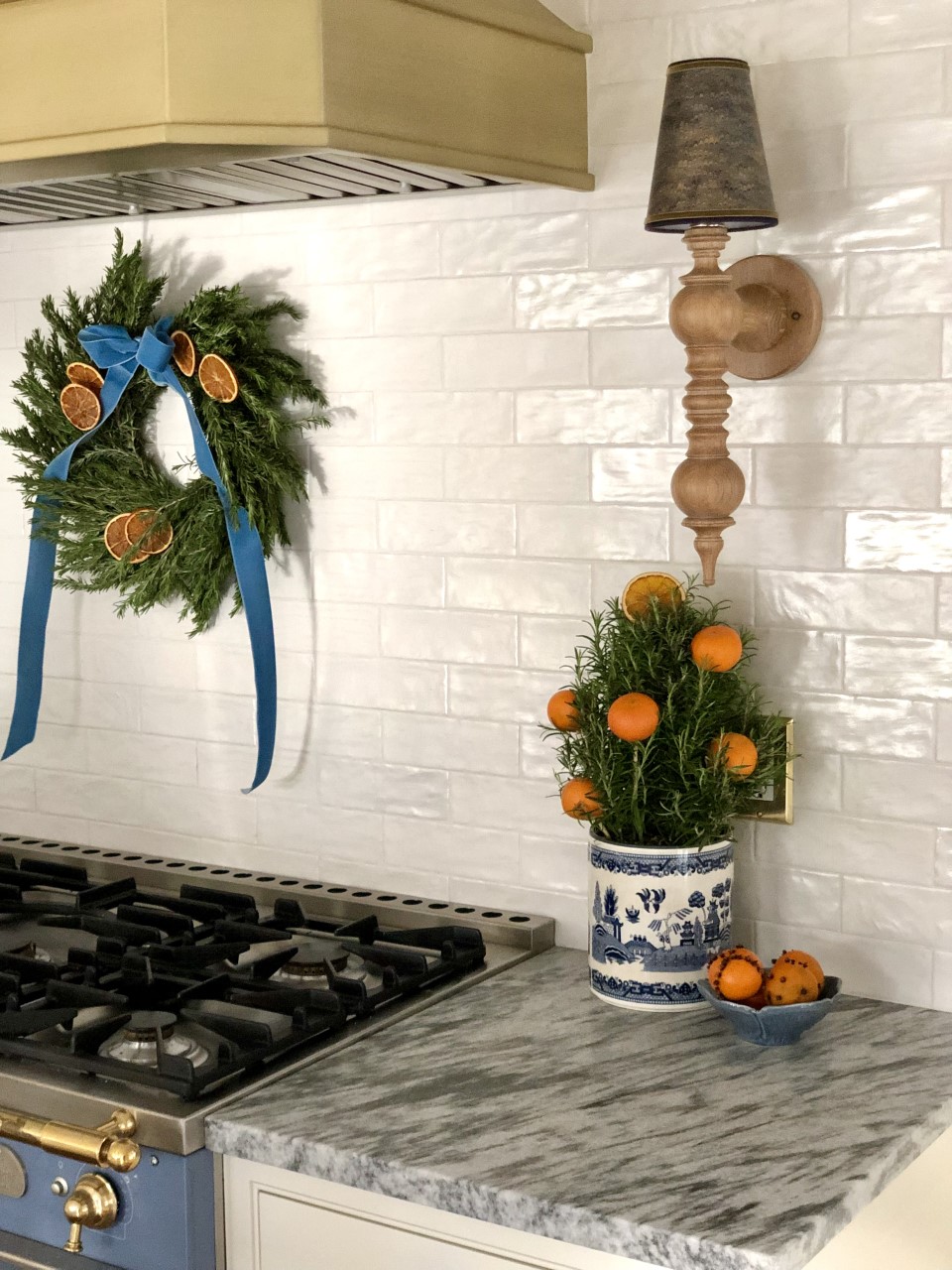 Kate Smith's Georgia Marble™ – Pearl Grey countertop is home to a fragrant rosemary topiary and pomanders.
3. GARLANDS ON GARLANDS
It's a green Christmas for Laurie March, who keeps with the theme of her biophilic kitchen by accenting her
ALBERENE SOAPSTONE™ countertops with eucalyptus and dried orange garlands.
"This year we are celebrating the Yule with botanical vibes, with Eucalyptus garland, vintage brass bells, and dried orange slices. I picked up some Ethiopian crosses in my travels and they are simple and beautiful. Plus – lots of baking!" – Laurie March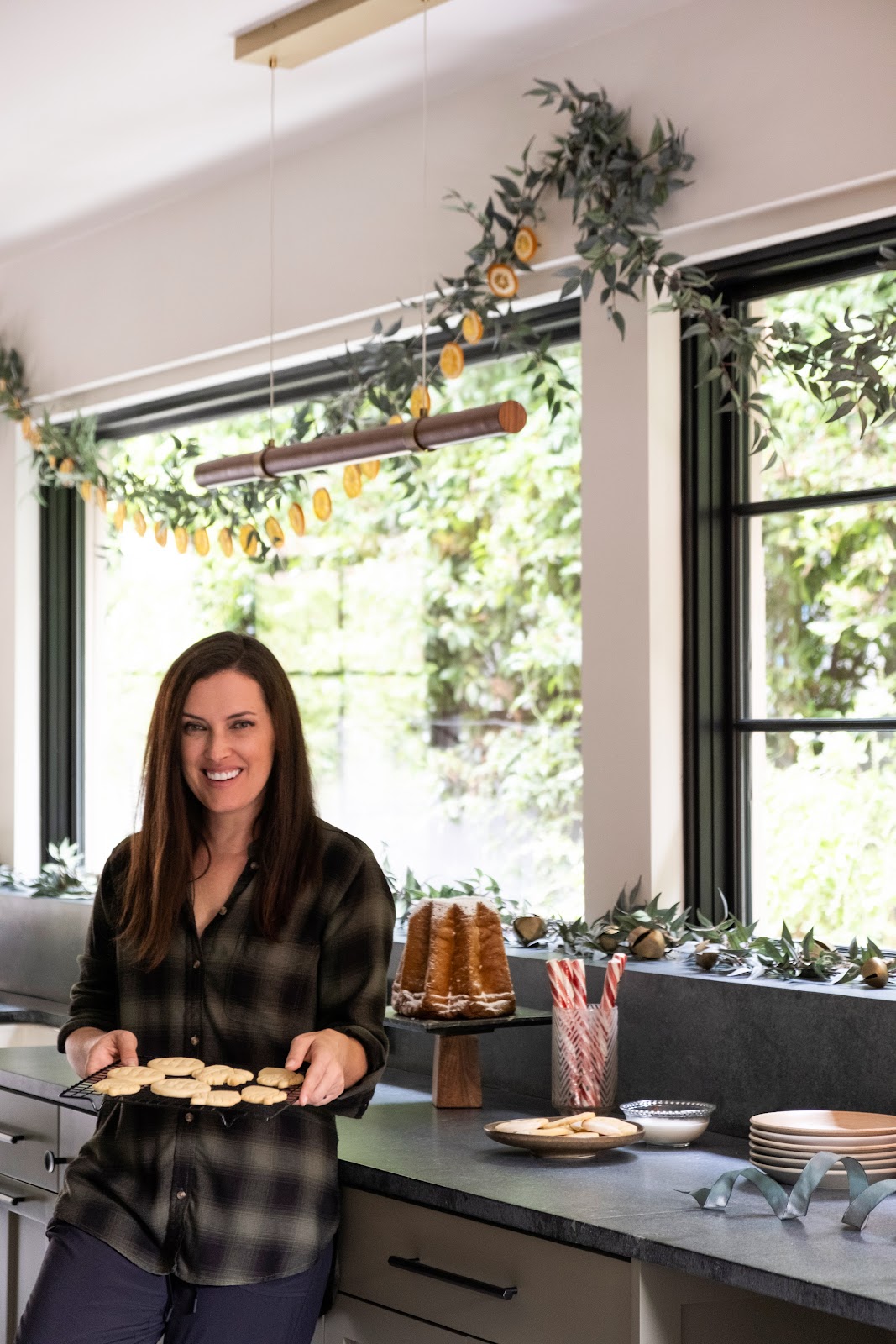 Laurie March is always cooking up something amazing in her LA home. Her soapstone countertops are home to freshly baked cookies and below, homemade dried oranges, ready to be strung in a garland.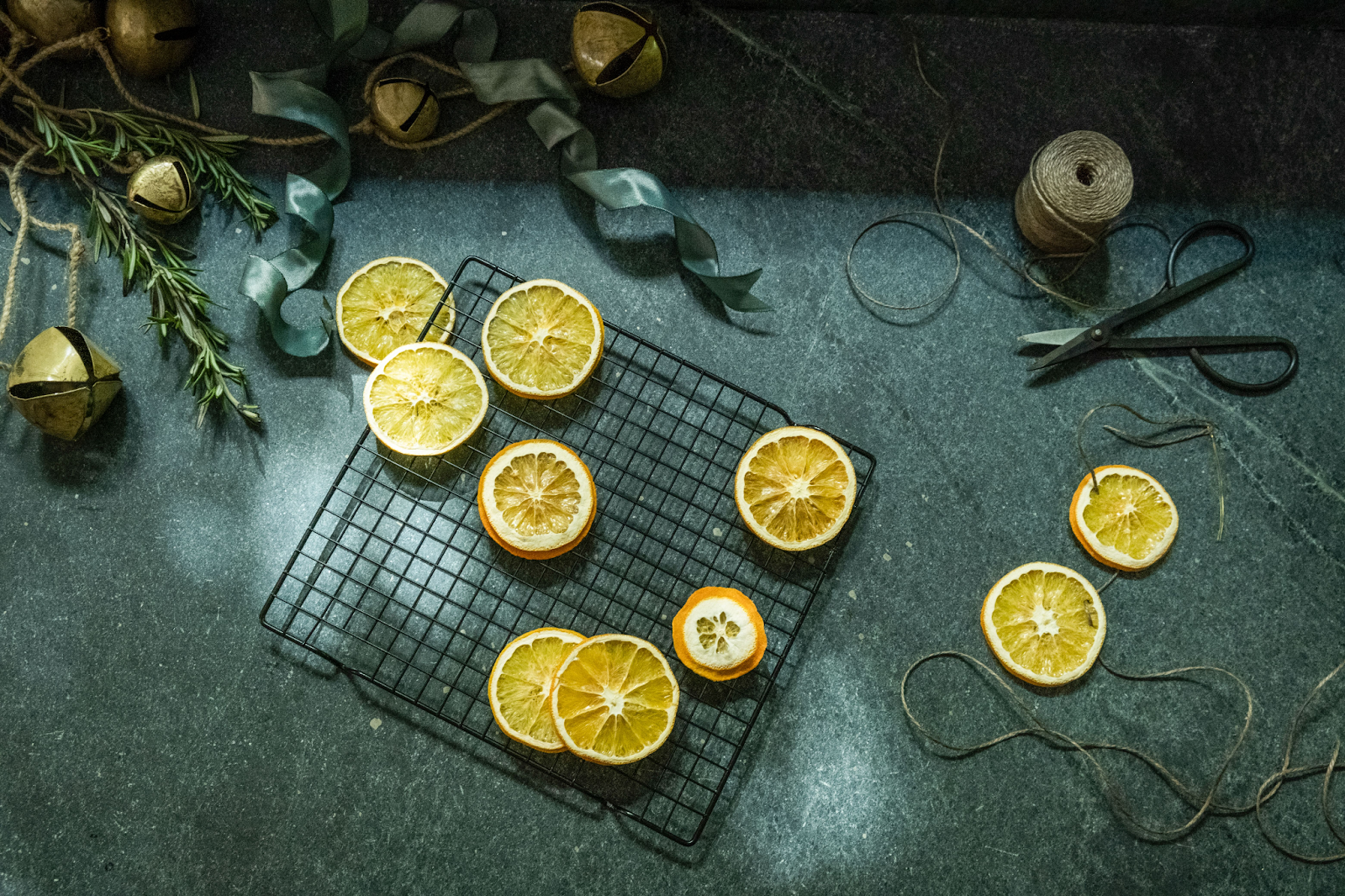 4. SPACE TO REJOICE AND REFLECT
Holiday décor doesn't have to be over-the-top to be beautiful and impactful. Designer and stylist Kirsten Grove of We Three Design and Simply Grove, focused on pieces with deep personal meaning, mixing simplicity and sentimentality.
"This is our first Christmas in our newly renovated home. The Alberene Soapstone™ fireplace is the jewel when you first enter the house. I wanted to keep the mantle simple while still displaying Christmas treasures that are near and dear to our hearts. A fresh strand of garland sets the stage, while a few brass squirrels keep the stockings company. I love Christmas" ❤️ — Kirsten Grove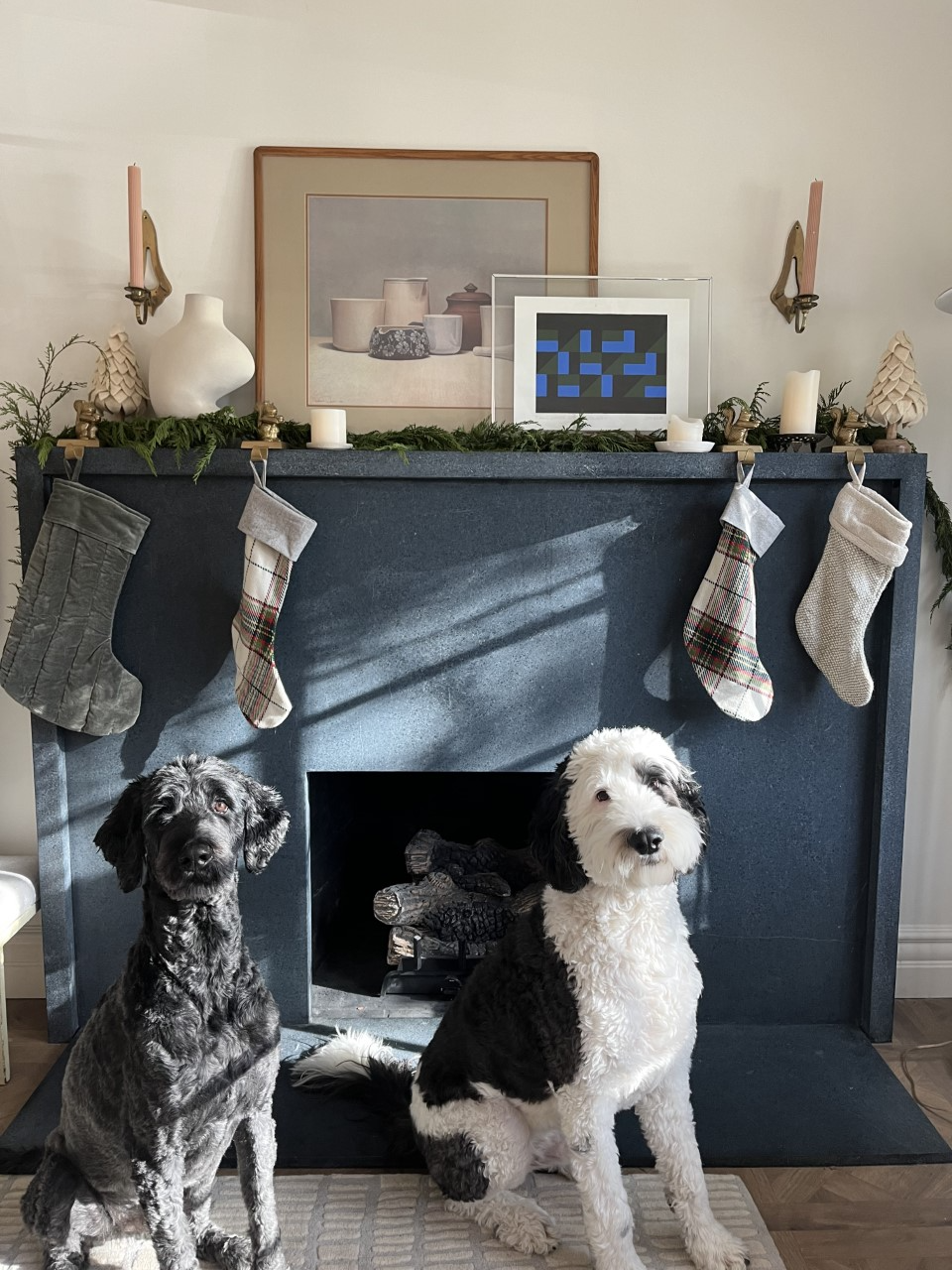 The only thing better than spending the holidays with your family and friends, is having your pups by your side, too. Dak and Eddie are happy to join Kirsten Grove and family in front of the cozy Alberene Soapstone™ fireplace this holiday season.
4. A NEW TAKE ON CLASSIC COLORS
What's black and white and red all over? Eva Amurri's festive porch. The digital content creator, actress, and mom of 3, played off her family's black and white Connecticut home with her outdoor décor. The sophisticated touches of color offers a warm welcome for guests attending Friendmas and all the family-friendly holiday get-togethers she has planned for the season.
"I've never gone all-out on my front door décor for Christmas before, but this year felt like the time to do it! I selected a red, white, and black theme to go with the black and white design concept of the exterior of my house. It feels super classic to me, which I love this year!" — Eva Amurri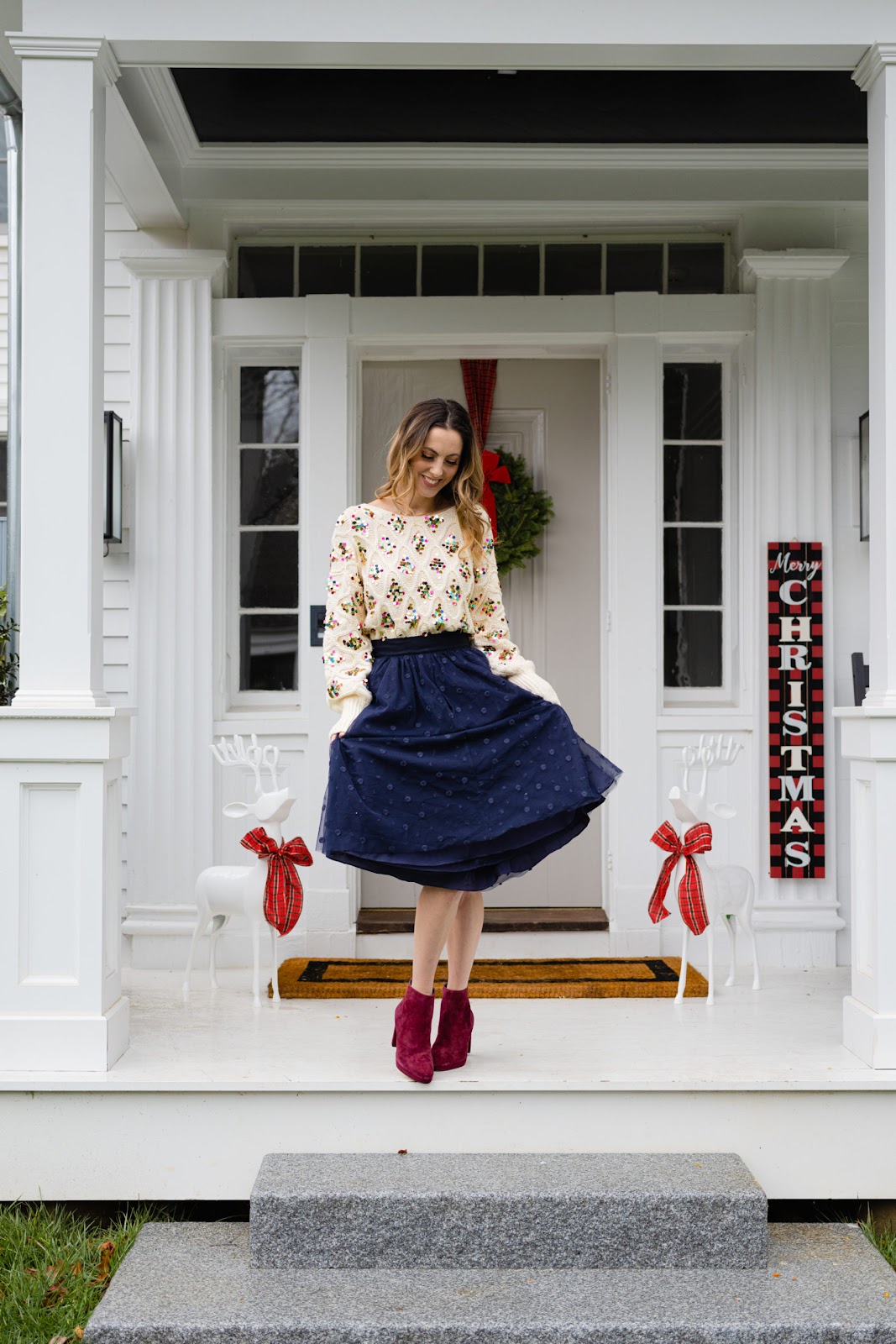 Pops of red bring some seasonal appeal to this timeless entry, complete with Eastern Gray™ granite steps.
Inside, Eva kept much of the decor the same as previous years, adding flocked Christmas trees to her GEORGIA MARBLE™ – WHITE CHEROKEE countertops, helping transform her kitchen into a winter wonderland.
"Once inside, I kept some décor concepts from years past, and added others! My mantle in the kitchen is more or less the same as last year…but in the kitchen, I added flocked trees to the windows, and on the island. I absolutely love how dreamy the kitchen looks now with the twinkling lights at night and early in the morning."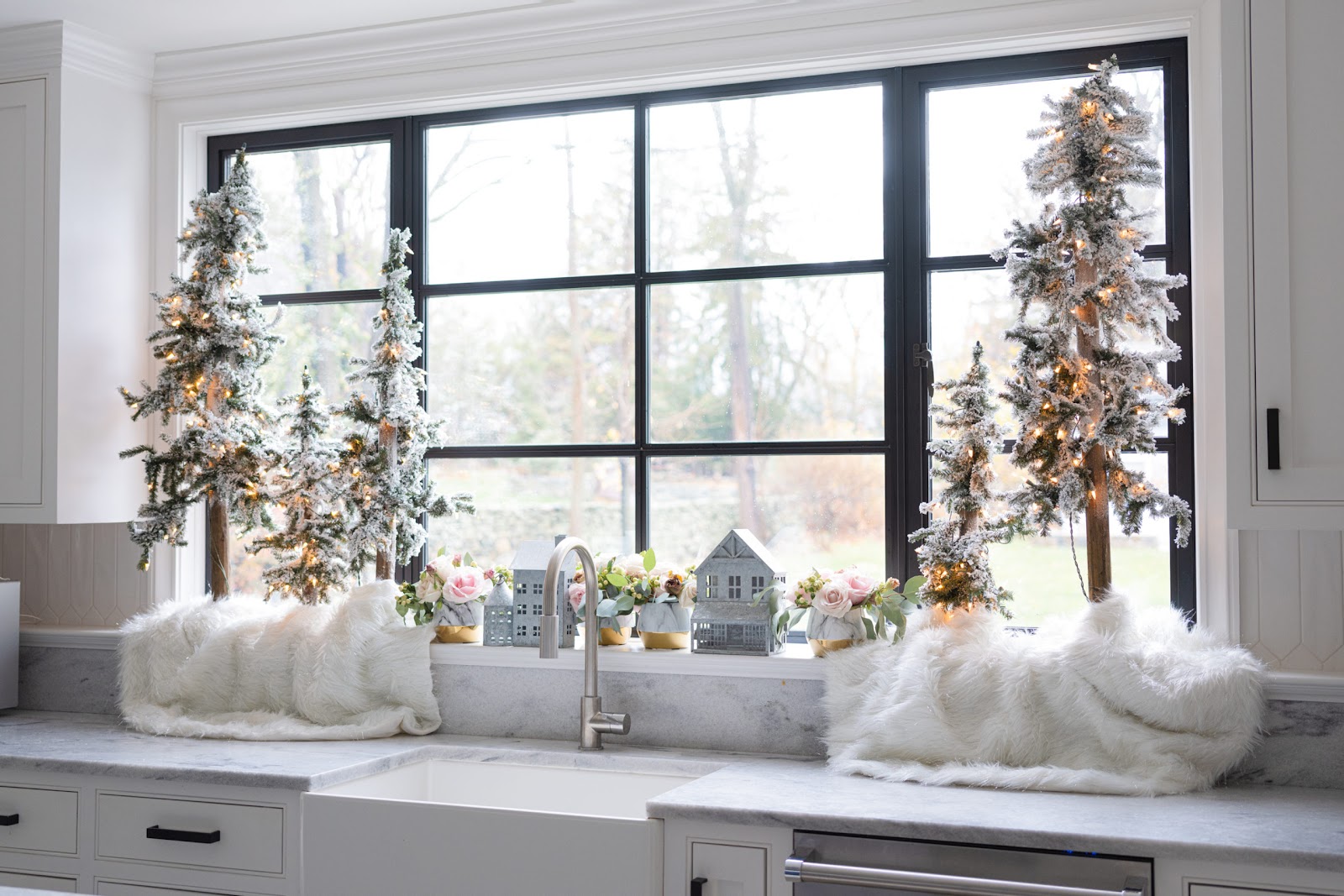 Festive flocked trees and sparkling lights join the sweet holiday village on Eva Amurri's
Georgia Marble™ – White Cherokee kitchen countertops.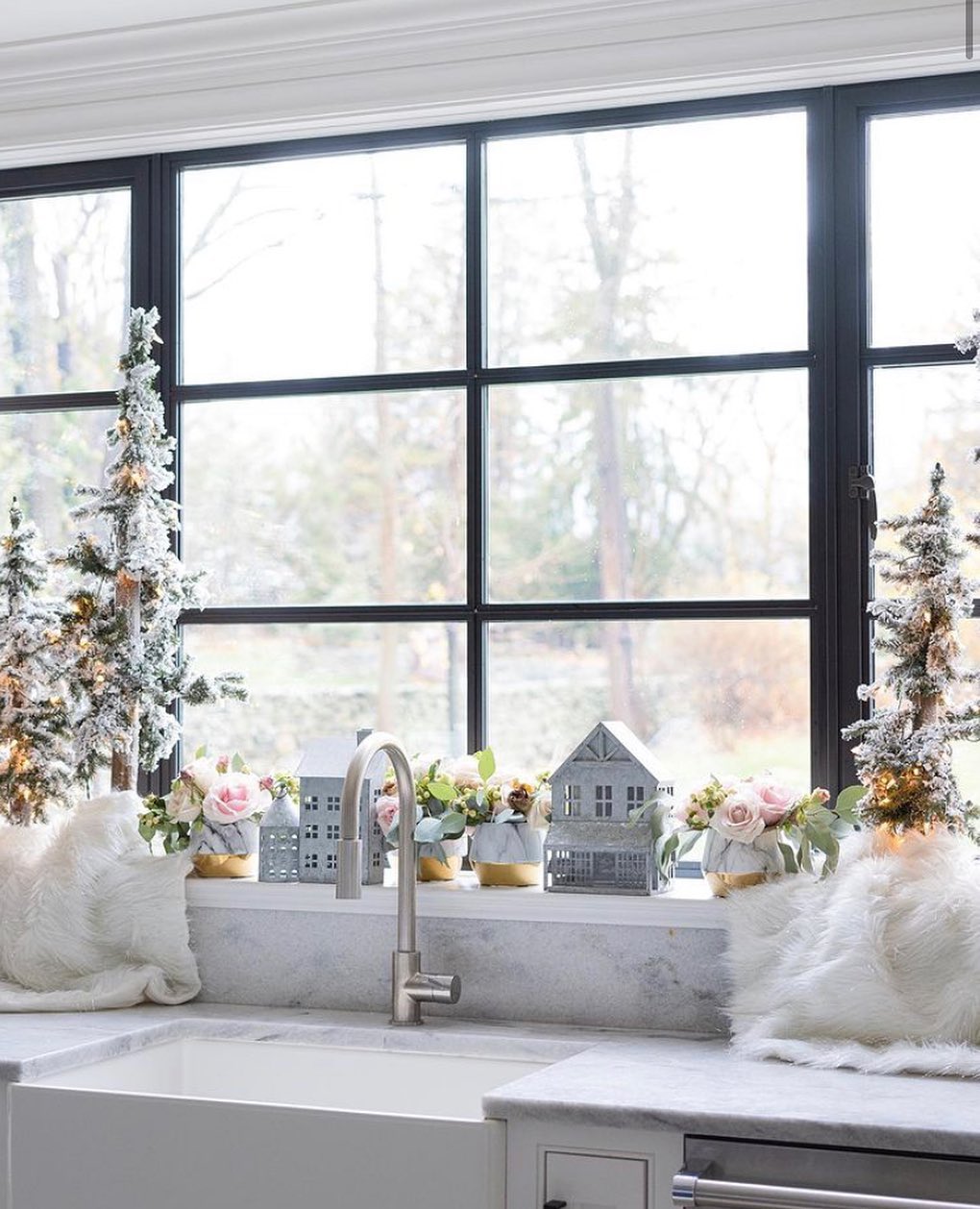 We hope these novel approaches to decking the halls have inspired you to find new ways to make spirits merry, bright, and beautiful around your home for the holiday season.