Could the Laundry Room Be the Next Living Room?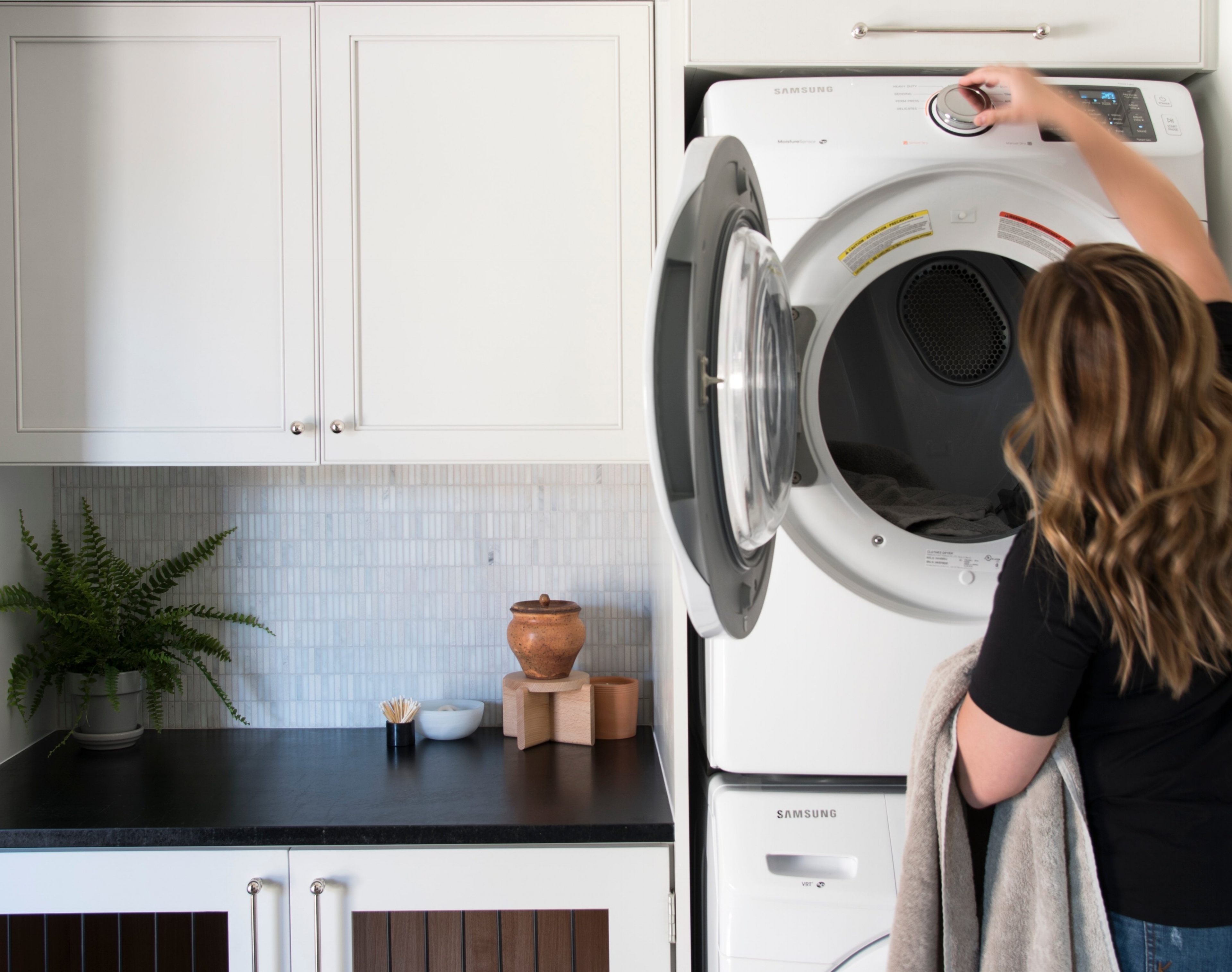 Laundry day might just be Sarah Gibson's favorite time of the week.
Hours spent sorting and folding a load of wash no longer feels like a tedious act — the process has actually become quite meditative thanks to Gibson's recently renovated space in her home in Salt Lake City, Utah.
"I'm already more inclined to do laundry," Gibson said. "It makes me so happy to have that space done. It feels spacious and clean and organized and like I can finally breathe again."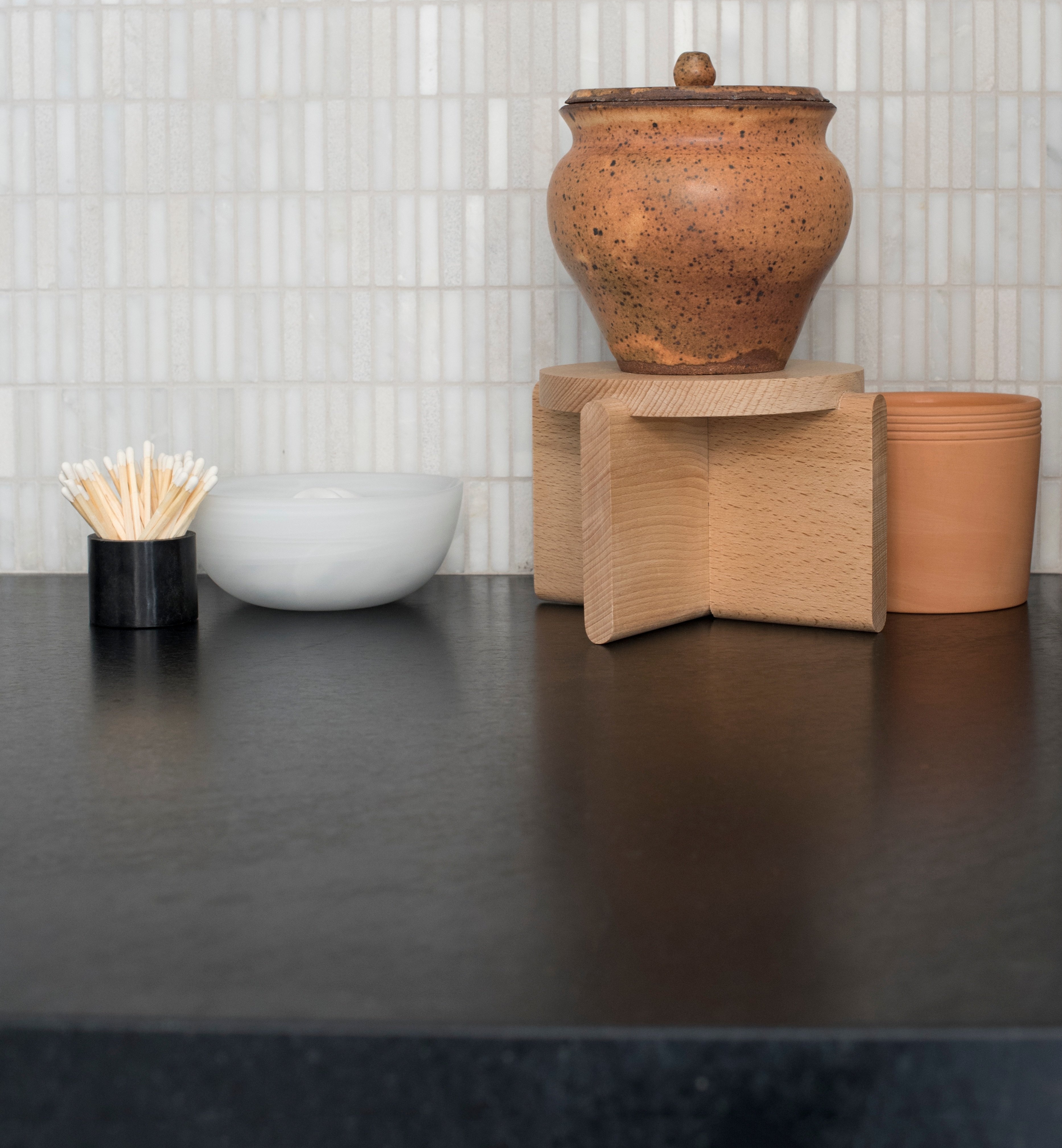 Gibson, the blogger and DIY designer behind Room For Tuesday, took part in the One Room Challenge, in which she had six weeks to transform a room in her home from start to finish — all while documenting the journey.
She chose to transform her laundry room, which acts as a highly trafficked area. The room leads out to the backyard and serves as a space to store leashes, crates, and dog bowls for her and her husband's two dogs — Johnny Cash and Finn.
"We don't have kids so our pets are definitely our children," Gibson added with a laugh. "They're our little fur babies."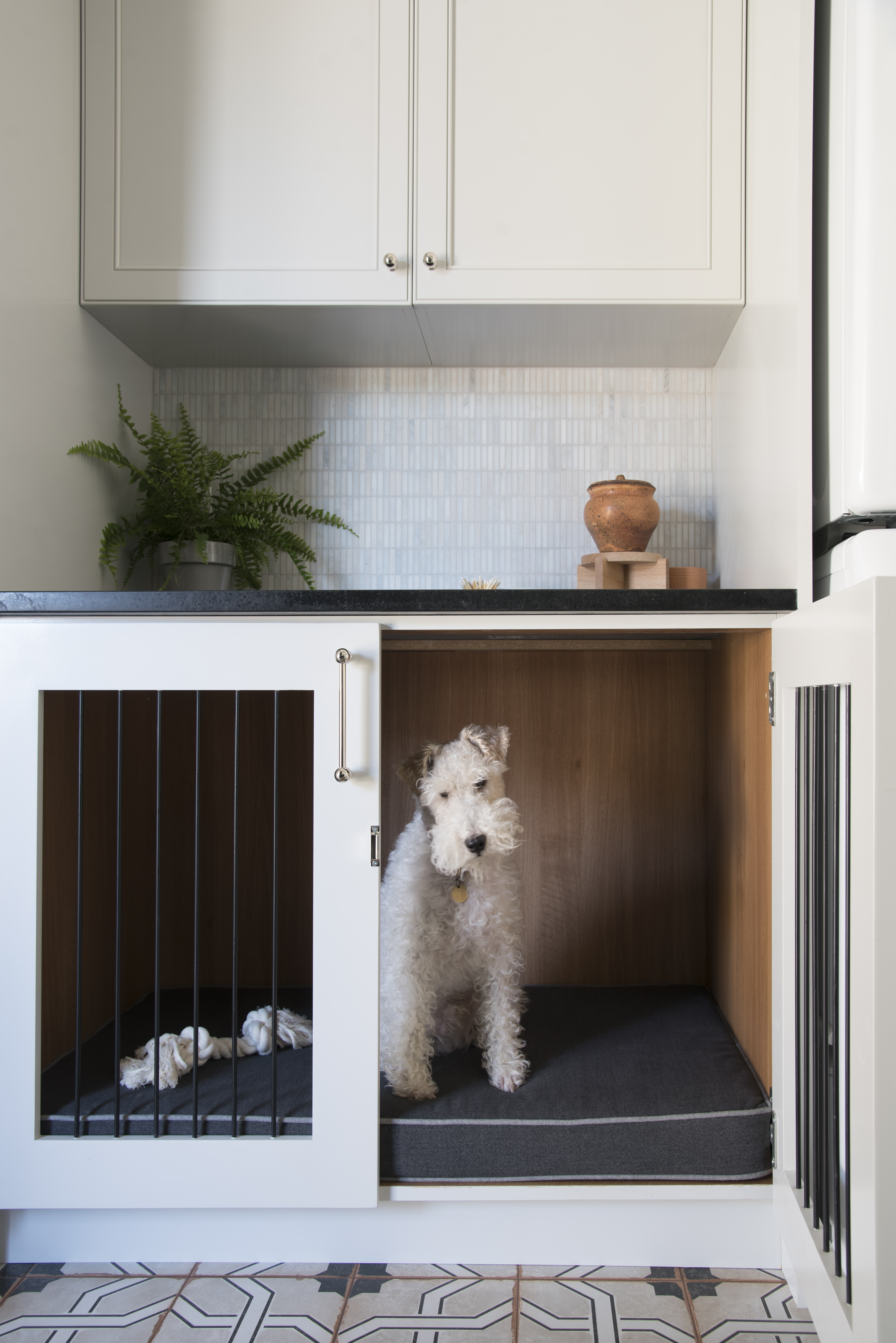 The newly renovated space features custom designed cabinetry with plenty of storage space, a cozy built-in dog crate, Polycor's soapstone countertops, DIY pedestal dog feeders with a slab of soapstone, conveniently placed wall hooks for leashes, hats, and jackets, a neutral colored rug that can easily be cleaned with a hose, and of course, little touches, like a portrait Gibson personally painted of her dogs.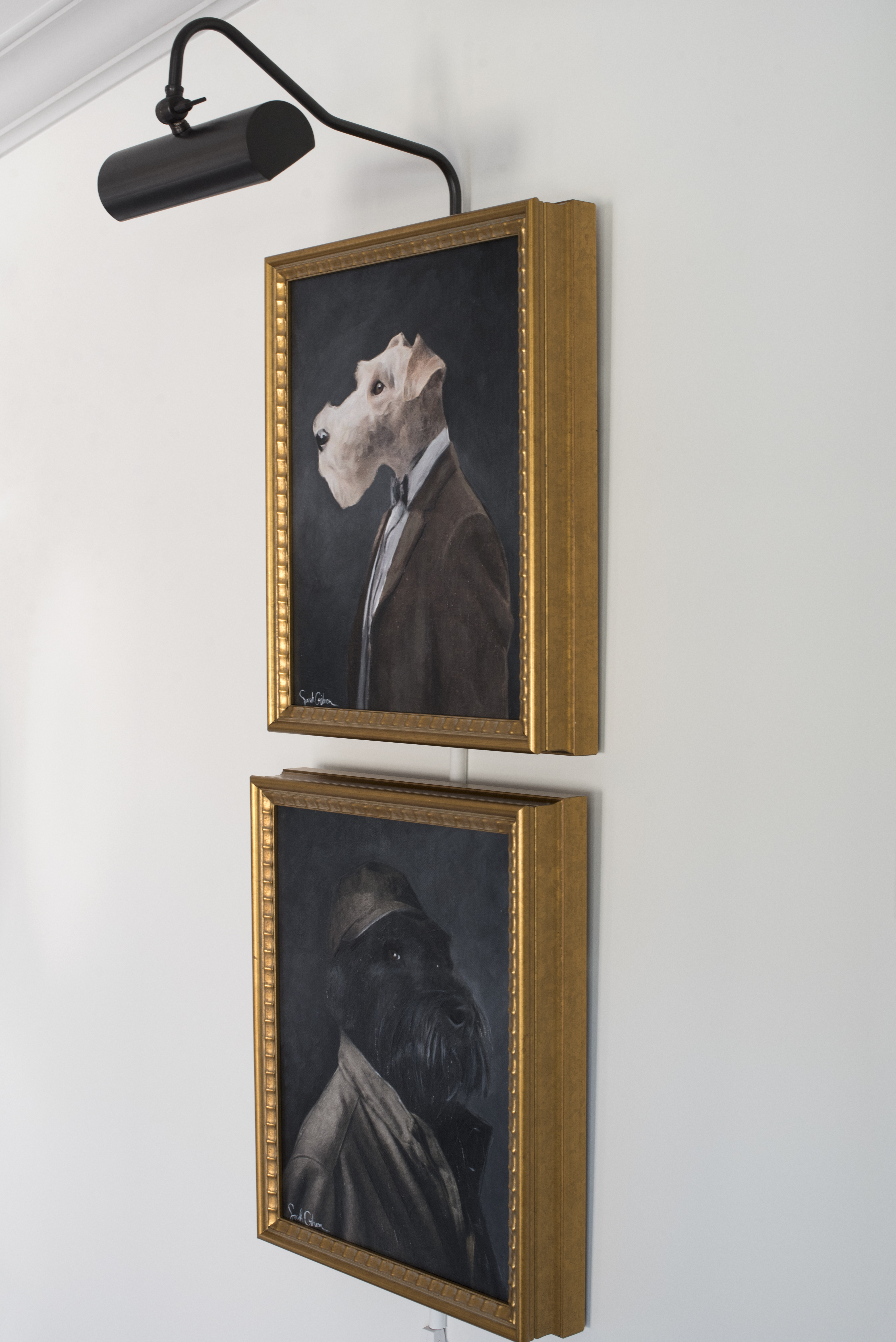 The first three weeks of the renovation were dedicated to the basics, like planning the design, demolition, plumbing, electrical, and designing an integrated dog crate. While the remaining weeks, were all about the aesthetic and little details, like choosing the right backsplash tile, countertops, cabinetry, upholstery, and decorations.
Gibson, who's been blogging about her personal design projects since 2014, said she prefers working with companies that work with her vision.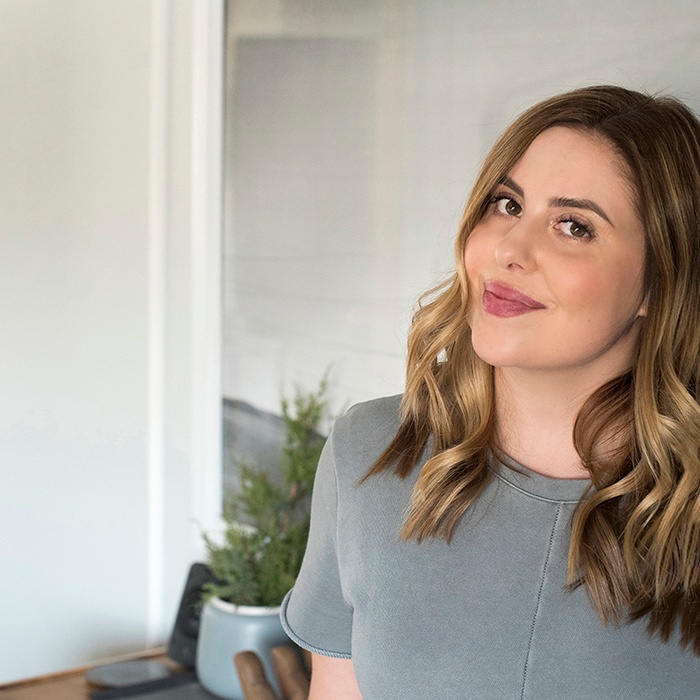 "I really love working with Polycor," Gibson said. "They're one of my favorites because they're super friendly and encouraging of my creativity. I chose to use soapstone for the countertops because I really wanted to bring in some high contrast with the custom cabinetry. I ended up enhancing the soapstone with the wax — I really like that it darkened it and made it feel saturated and rich."
(Darkening soapstone is easy. Learn how to wax soapstone here.)
She first learned about ALBERENE SOAPSTONE™ when she visited Polycor's Georgia quarry back in 2016. The material's durability, smoothness, and stain resistant properties, and unique look is a major appeal for homeowners.
"It was during that visit I really fell in love with soapstone," Gibson said. "It just had a really nice feel in the hand. It feels luxurious, and it's darker, which is different than what most people are doing right now. I like to embrace the difference."
Get more soapstone inspiration
Gibson and her husband had a small soapstone remnant and decided to give their dogs a little taste of luxury.
She asked her fabricator to take the extra soapstone slab material and cut holes that could fit stainless steel dog dishes. The pedestal feeding stations, she said, creates the perfect amount of consistency to her new space.
Since installing the stone, she's noticed how easy cleanup can be with soapstone. She simply has to wipe after a mess. We find a little soap and water goes a long way too.
"You can see the laundry room from the breakfast nook and the kitchen. If people are coming over to the house, that room is out and about for everyone to see," Gibson said. "I love putting so much attention in the details because from living in such a small house, I've learned that every square foot counts."