Historic American Soapstone Makes A Comeback In Brooklyn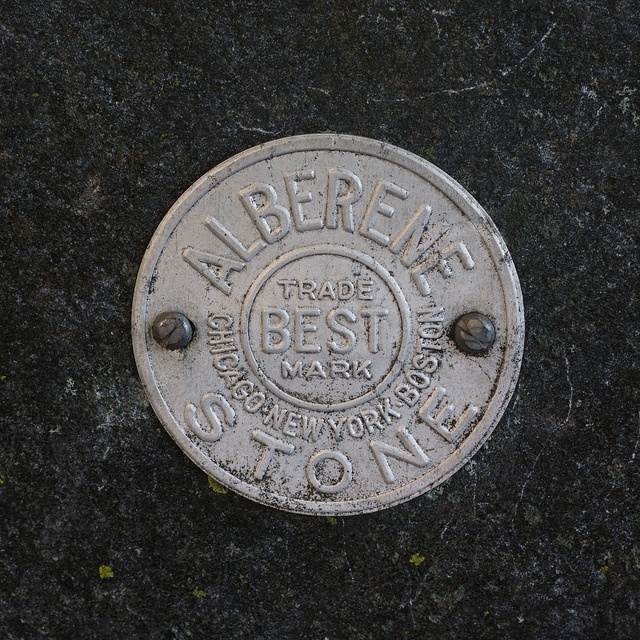 From the backcountry of Virginia to the chemical labs of Merck, and now to Brooklyn brownstones, Alberene soapstone has moved with the times, without changing at all.
Before the turn of the century, the small town of Schuyler, Virginia was transformed into a bustling hub built around the soapstone deposits and quarries dotting the region, where more than 2,000 tradesmen worked. Now 130 years later, traces of its bustling past can be found in the most unlikely of places, and sometimes with nameplates bearing the Alberene name. Giving every product and slab their stamp of approval, these metal Alberene Stone plaques have become the mark of excellence in establishing provenance of historic sinks that can be found in antique and architectural salvage stores across the country.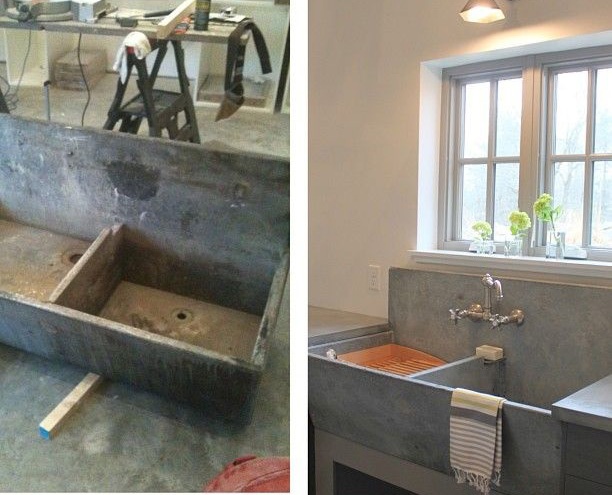 Restored Alberene Sink, Kitchen Design by Molly Frey Design
Before there were a variety of options available, Alberene Soapstone was mass-producing large utility sinks for decades and supplying them to New York City, Chicago and other urban centers throughout the US. These pieces were the original luxury stone surfaces for American families, and made their way into brownstones, rowhouses and even to the suburbs. With the passing of time and the change in homeownership, new families now inherit these iconic soapstone behemoths and designers even seek them out for their own projects.
While heading to a meeting with a local Denver fabricator recently, Polycor's West Coast Brand Manager Lance McCardle stumbled upon one of these antique sinks sitting outside the shop. "It had been in the basement of an old home in Denver," Lance said. A Virginia native himself, he went on to add, "I didn't think these sinks were sold west of the Mississippi!" It just goes to show that you never know what you'll find in a fabricator's boneyard.
Rustic Cabin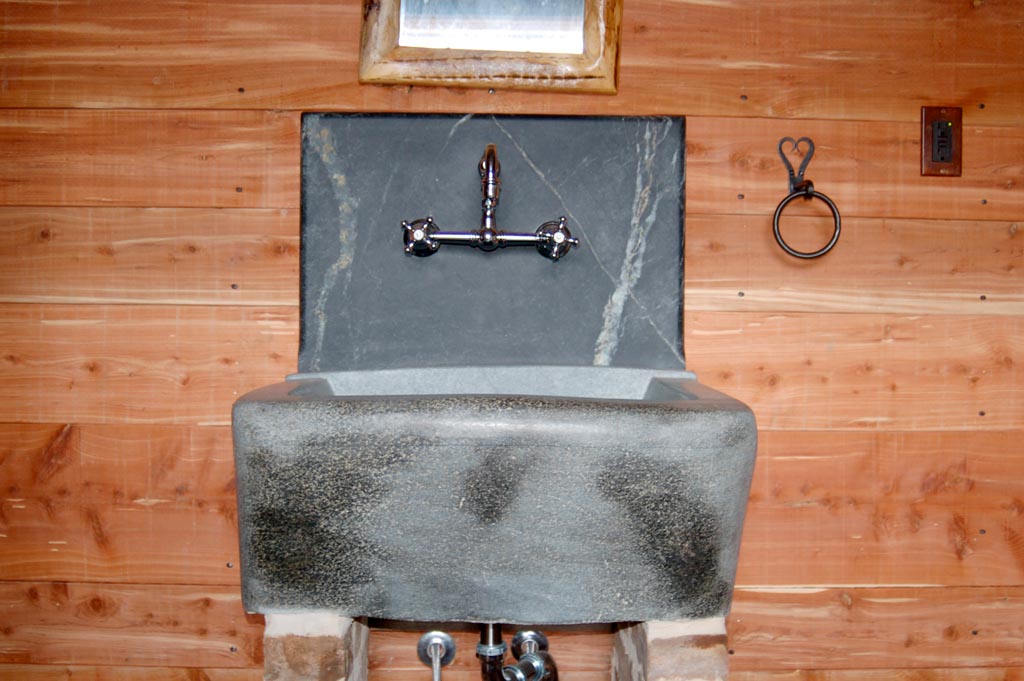 Sink Designed by Rosney Co Architects
Soapstone sinks were a mainstay in turn of the century households where slop sinks were common for utilitarian purposes, from doing laundry to washing out dirty mop buckets. American Pickers would be proud to find one to restore, and many pickers have for their own homes. If the sweat equity of grinding, sanding and polishing an antique stone slab isn't your cup of tea, ask a fabricator to use fresh slabs of soapstone to create a new design that mimics an antique feel. This rustic sink has an old world charm, but maintains a clean aesthetic (without the elbow grease), complete with an integrated backsplash and wall mount faucets. The organic curves and shapes add antique character that complement the rough hewn timbers found in this rural Virginia home.
Industrial Style
In the early days, soapstone's appeal was primarily utilitarian and especially appreciated by scientists and chemists due to its resisentence to contact with harsh, and often dangerous chemicals. These surfaces were a staple in chemistry labs both in educational settings as well as in commercial labs like Merck and Johnson & Johnson. At the quarry in Virginia, there are still records of the original sink and shelf design details used for marketing over a century ago.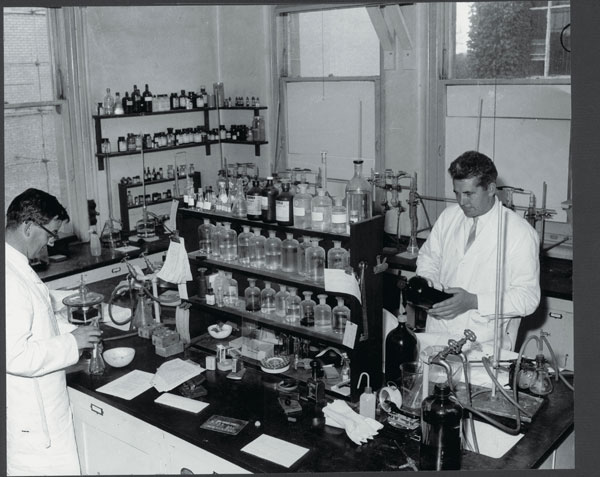 To this day it's not uncommon to find hard-working labs outfitted with resilient (and stylish) soapstone countertops, like this lab at Adventist University of Health Sciences in Orlando, Florida. This lab even has carved drain boards on both sides of the sinks, details usually reserved for high-end residential homes — both functional and beautiful. Like Lio Giannatti of Terrazzo and Marble Supply in Wheeling, Illinois says, "If soapstone is strong enough for a chemistry lab then its strong enough for a kitchen countertop."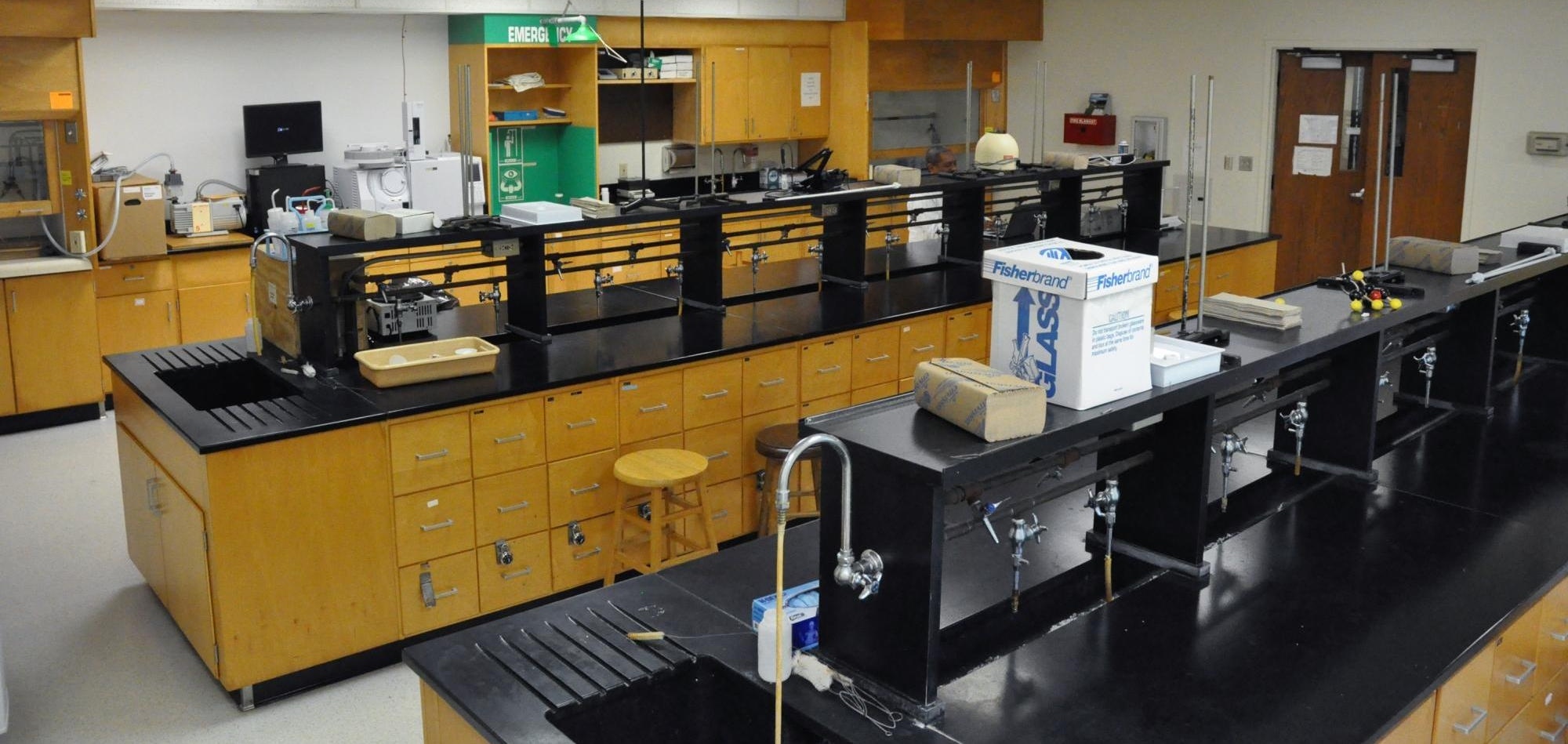 Hipster Loft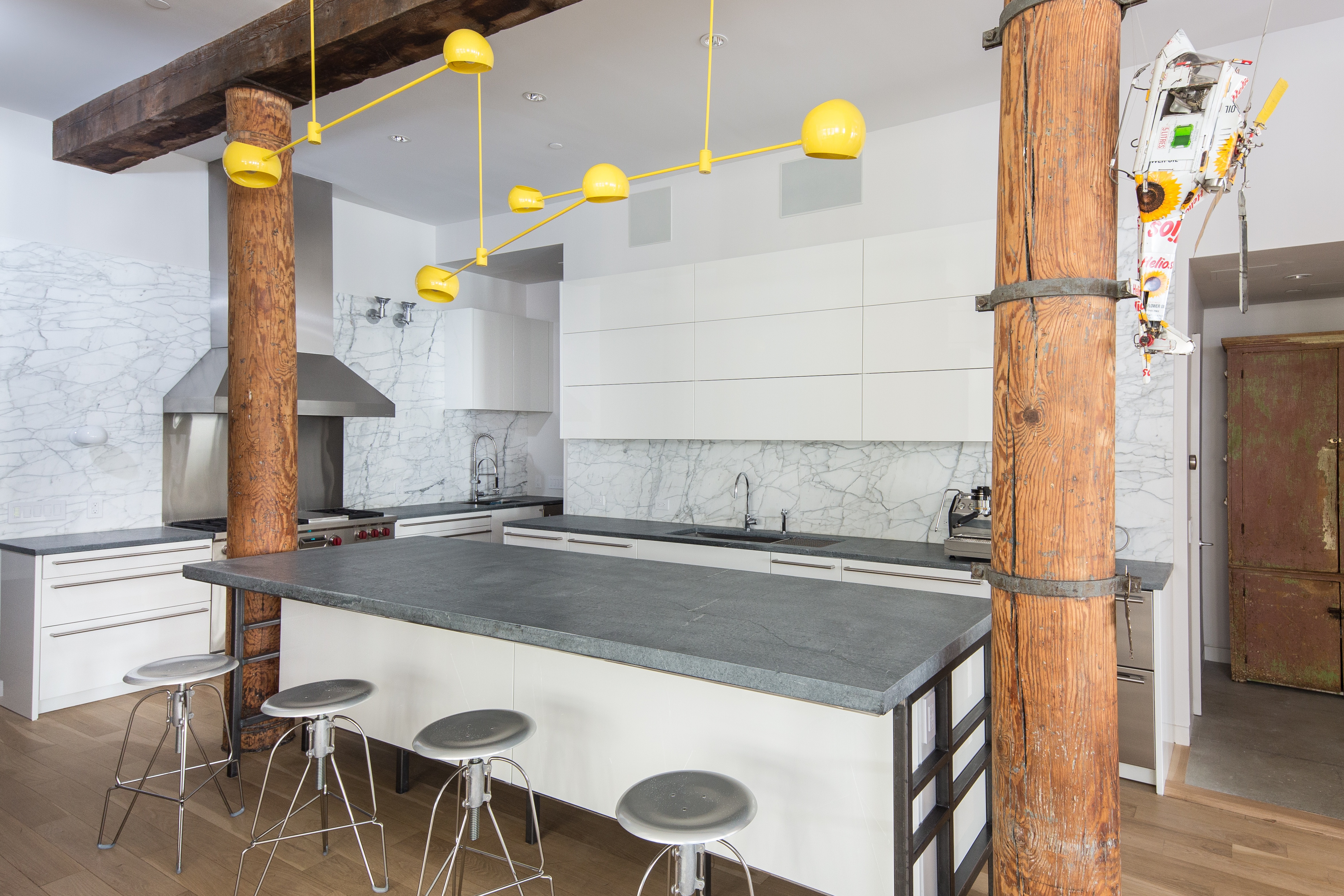 If old world rustic isn't as popular in urban areas, then the mixed industrial hipster style defintely is. Borrowing elements from the abandoned warehouses in the surrounding boroughs, details like exposed beams, solid timber and wrought iron or welded steel pair well with soapstone's tactile quality. Honed finishes and subtle blue grey tonalities beckon to be left in their natural state to complement metal and wood, like in this Manhattan loft.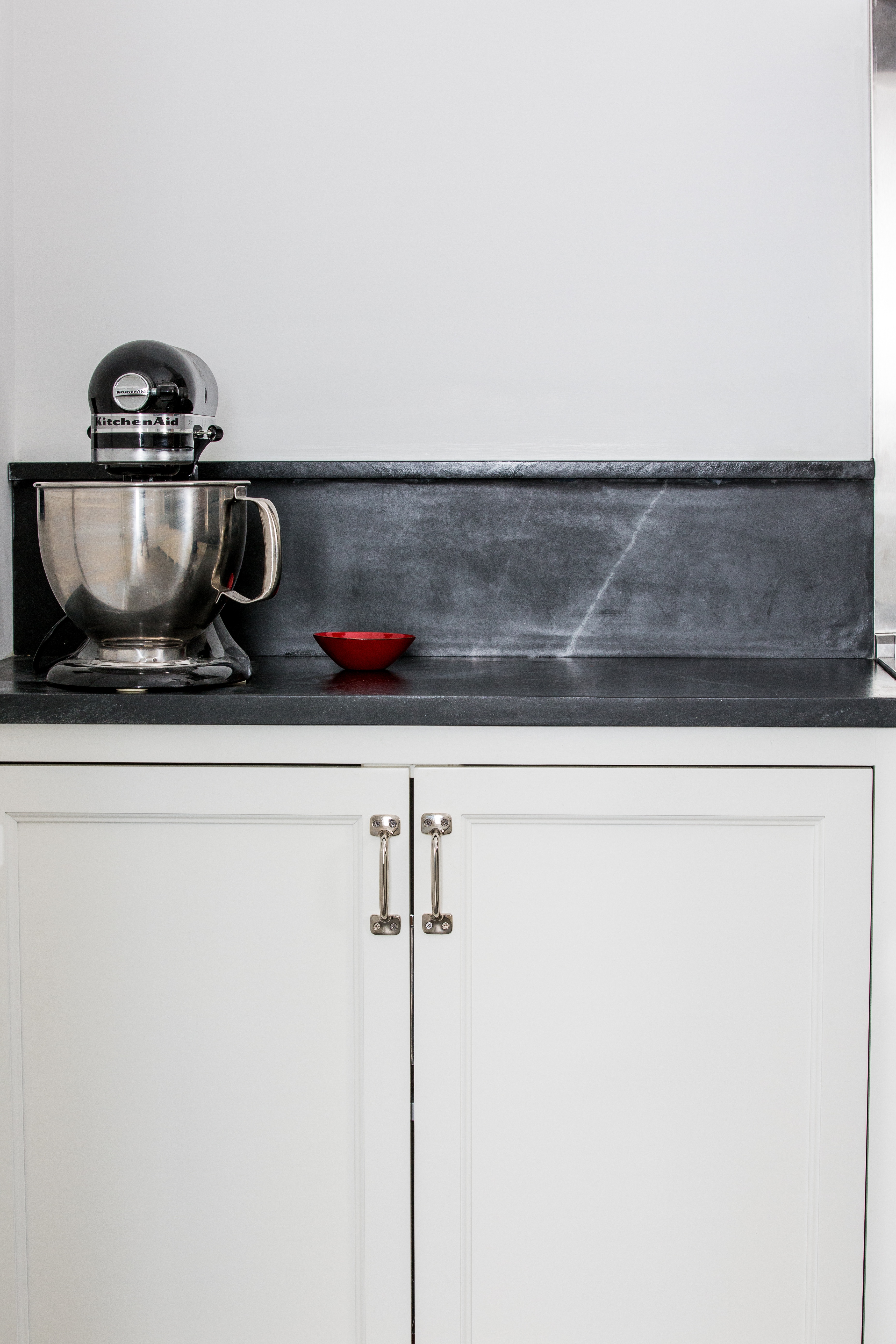 Back in Brooklyn, the main hub of distribution back in the day, the rebirth of soapstone is showing itself in the designs of the many brownstones that preserve the old school historic character and charm. Enhacing the material produces a darker tonality to the stone while still retaining a silky, smooth texture.
Soapstone's appeal is timeless and endlessly versatile for a variety of design styles where textures and colors can play well with each other. The enduring character of the material assists in broadening the palette of architects, designers and homeowners providing new contexts where it can be creatively integrated into a space.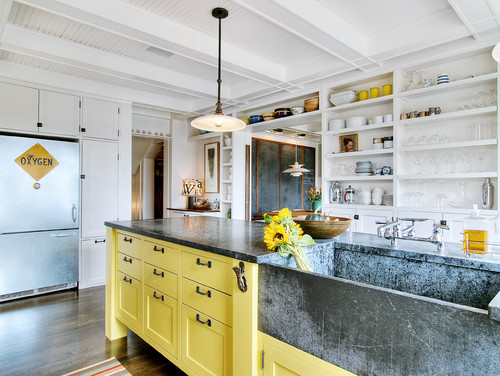 Soapstone counter and sink. Photo by J.A.S. Design-Build