Make History in Your Backyard With Natural Stone
Pulled from the Earth, natural stone is the embodiment of strength and durability and has been used over the ages to build some of the most iconic American landmarks which have endured the test of time (think: the National Cathedral, Empire State Building and the Biltmore Estate just to name a few).
Polycor's lineup of historic quarries, dating back as far as the 1800's, is like a who's who in natural stone and can easily be thought of as the stones that built the U.S. – because that's exactly what they've done. And now, you can add a piece of that history to your own backyard project and build with confidence knowing the performance track record of these buildings still standing strong to this day.
WHY NATURAL STONE?
Natural stone simply adds a timeless elegance to projects that can stand up to fads and resist looking dated after a few years when new trends come and go (we're looking at you, terracotta and Saltillo tiles). And because of its timelessness and durability, the value of natural stone far outweighs man-made materials — engineered products just can't compete.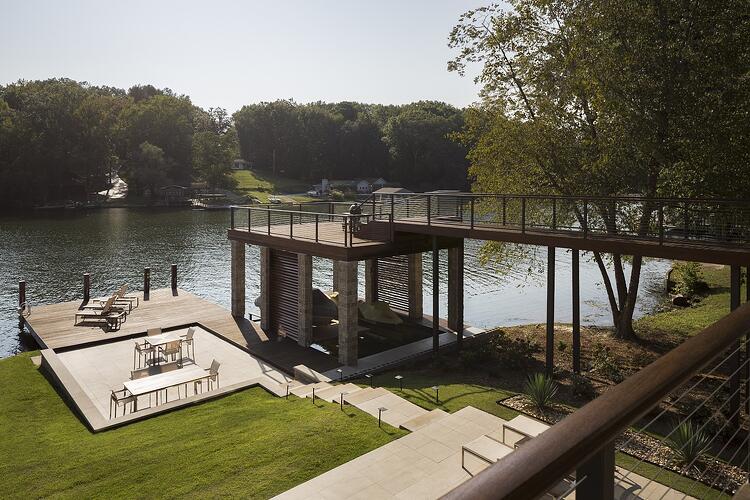 Wherever it's used, natural stone adds muscle to any project and a sense of permanence. Unlike man made products — that degrade and fade over time — quarried stone can handle whatever mother nature throws its way.
FINDING HISTORY IN YOUR OWN BACKYARD
That's why Polycor stones have been used in the construction of heritage sites and monuments worldwide, including some of the most admired American buildings and memorials. We're talking: the Empire State Building, Lincoln Memorial and the Capitol Building. Each was built using renowned natural stones that are part of the Polycor family of quarries, including Indiana Limestone – Full Color Blend™ and GEORGIA MARBLE – PEARL GREY™.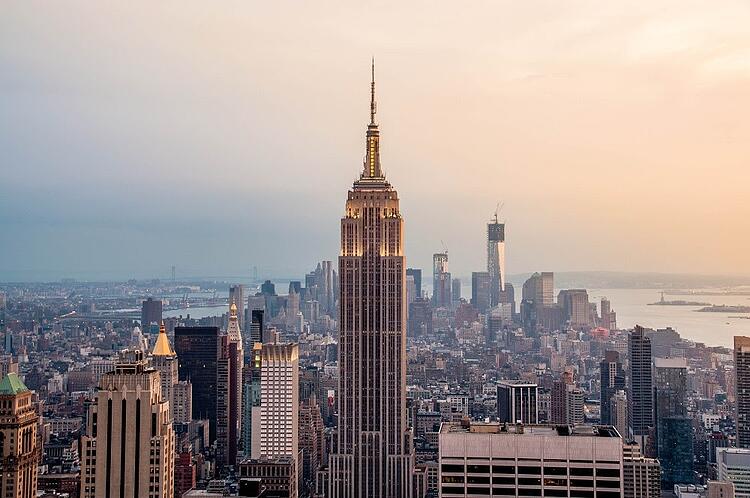 Once the world's tallest building, the Empire State Building in New York City was built between 1930 and 1931 using 200,000 cubic feet of Indiana Limestone for the entire exterior of the 102-story structure. Rising 1,454 feet over Manhattan, the limestone — which was extracted from Polycor's Bloomington, Indiana quarry — gives the art deco design its signature buff color.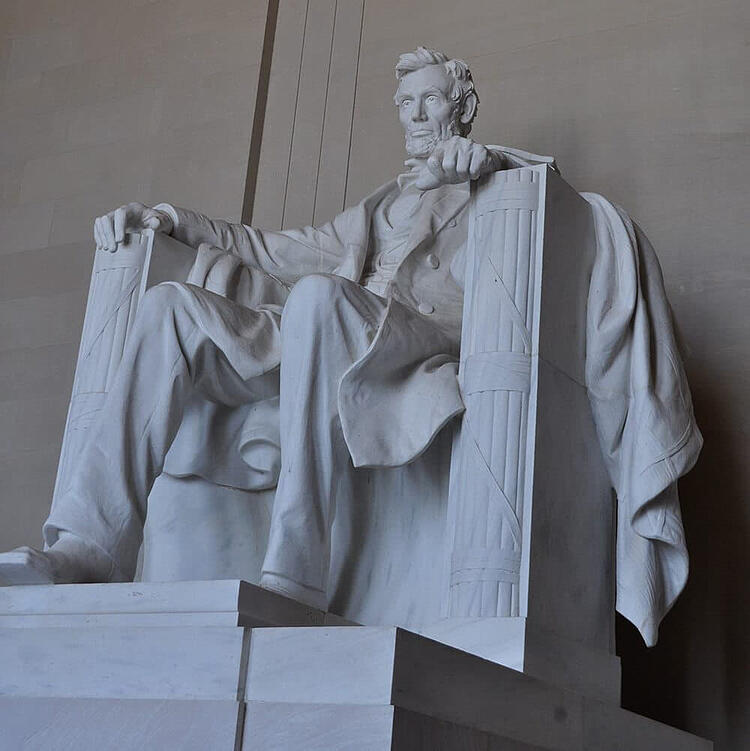 The Lincoln Memorial in Washington, DC also features Indiana Limestone, which can be found on the walls of the monument's interior, complete with carved inscriptions honoring Lincoln's memory. The dramatic sculpture of the country's 16th president itself was also crafted from stone cut from a Polycor quarry. The imposing 19-foot statue of a seated Lincoln was sculpted out of marble blocks extracted from its legendary quarry in Tate, Georgia. Carved out of 28 individual blocks, the figure took four years to complete and was assembled on site in 1922.
Georgia marble was also the stone of choice for honoring our nation's heroes at Arlington National Cemetery. The cemetery contains over 400 grave sites and each headstone is proudly carved from the American marble, extracted from U.S soil.
DESIGN YOUR PROJECTS WITH THE STONES THAT BUILT AMERICA'S HISTORY
Now you can add a piece of history to your masonry or hardscape projects using these respected stones, giving it a place of honor in family celebrations and memories for generations to come.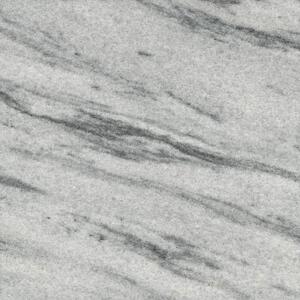 GEORGIA MARBLE – PEARL GREY™
The closely-packed and homogenous grain structure of this marble gives superior strength and resistance in exterior applications, which explains why it has been used for centuries in indoor and outdoor architectural and residential projects. Its white and gray veins create an interesting pattern and organic movement.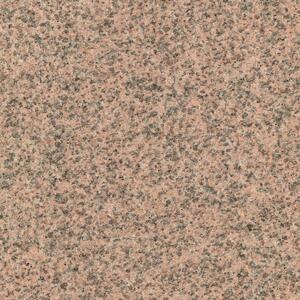 CAROLINA CORAL™ GRANITE
Quarried in Salisbury, NC, this rose-hued granite features densely compacted crystals of quartz and feldspar producing a light toned translucence that adds pops of color in outdoor living spaces.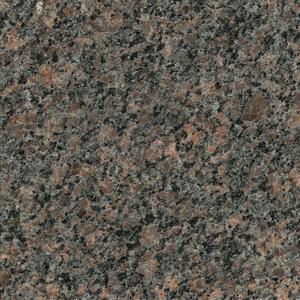 CALEDONIA™ GRANITE
This North American granite is quarried in Quebec and is a Canadian classic. It is known for its color consistency, and has a warm grey-brown tonality.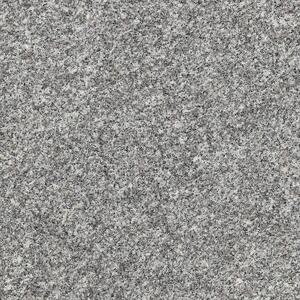 WOODBURY GRAY™ GRANITE
Culled from deep within the hills of the green mountain state of Vermont (also known as the Granite Capital of the United States), this light gray stone has a distinctive light gray and white appearance that has brought timeless style to buildings across the country for over a century.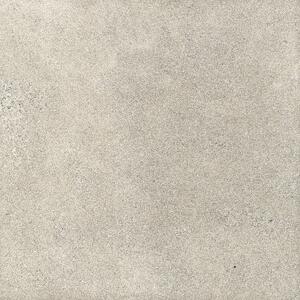 INDIANA LIMESTONE – FULL COLOR BLEND™
An American classic, also called the "building block of America", this neutral limestone possesses a subdued palette featuring light to medium shades of gray and graces landmarks like the Biltmore Mansion in Asheville, NC and the National Cathedral in Washington, D.C.
LET NATURAL STONE GROW YOUR BUSINESS
Not only does natural stone add a timeless beauty and history to any project, adding it to your contracting repertoire can also help expand your business in four meaningful ways:
Support local business: Now more than ever it's important to buy from local businesses, especially an established company that owns its quarries, allowing for direct access to unlimited resources. Polycor's long-established distribution channels assure that lead times and product availability will never be disrupted.
Stand apart from the competition: When everyone else is pitching the same tired project plan to a potential client, you can pull away from the competition by offering the unique beauty and value of natural stone instead of only engineered products.
Expand your company's range of services: With the addition of natural stone hardscape and masonry expertise to your contractor tool belt, you'll have more services to offer clients and more work for your crew. Polycor Hardscapes & Masonry Certified Contractor programs provide valuable training for working with natural stone.
When you choose one of Polycor's natural stones for a hardscape or masonry project you are tapping into the legacy of its historic quarries and adding timeless beauty that's guaranteed to last for generations to come.