Polycor Honors Four Women For Outstanding Achievements in The Stone Industry
We all love natural stone for its endurance through time, testing and trends. It can withstand great pressure and all the elements and still retain its integrity and natural beauty. Sounds like the definition of a strong female leader doesn't it?
In our industry our leaders must have these same qualities of strength and endurance, especially those who are women, as they face an industry that is still largely occupied by men. At Polycor we're grateful for the women who have pioneered leadership in the stone world. Yet to say women in the industry have made great strides isn't enough.
To encourage more women to pursue a career in stone, and encourage the ones laboring in it to reach for leadership roles, we need to showcase the talent, experience and leadership of the women working there today.
That's why we partner with Women In Stone – the MIA trade group that provides resources and opportunities to recruit, retain, and advance women in the stone industry. Since we helped launch WIS two years ago in Las Vegas, its services to industry women have grown from simple networking to mentoring and now to a premier stage to show off these strong women in business who are an inspiration to many, including me.Last week at our Black Equinox event in Chicago we honored four of these women who have built and maintained stone companies with excellence, through changes in society and the industry: Barbara Cohen of Miller Druck Speciality Contracting; Brenda Edwards of TexaStone Quarries; Kathleen Stone of J.C. Stone; and Monica Gawet of Tennessee Marble Company.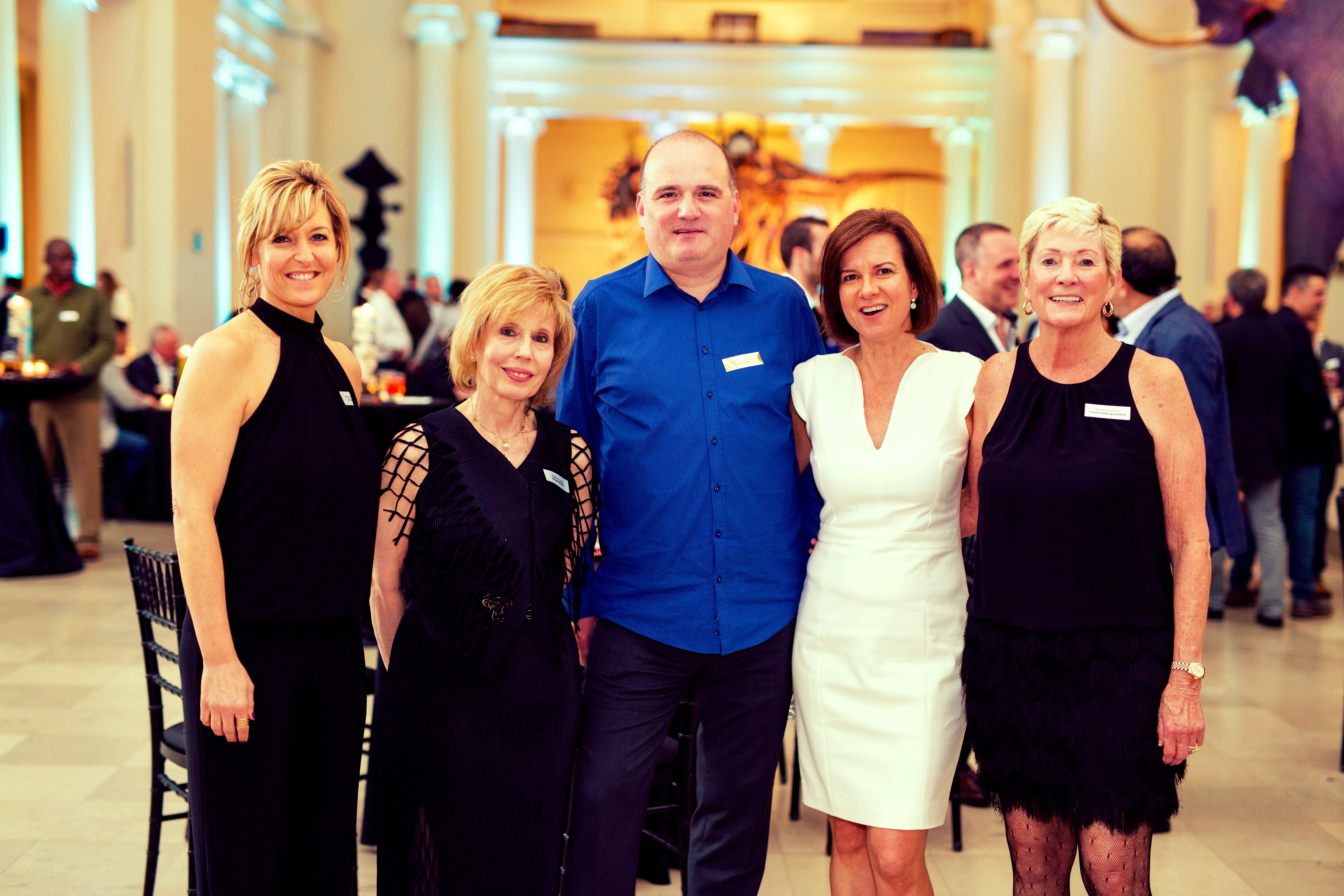 From left: Kathleen Carle of J.C. Stone, Barbara Cohen of Miller Druck Speciality Contracting, Patrick Perus of Polycor, Monica Gawet of Tennessee Marble Company and Brenda Edwards of TexaStone Quarries.
At the event our CEO Patrick Perus presented each leader with an achievement award hand carved by one of our employees, Steve Schrenk, from a block of Alberene Soapstone. The image on the carvings is as unique as the women we honored.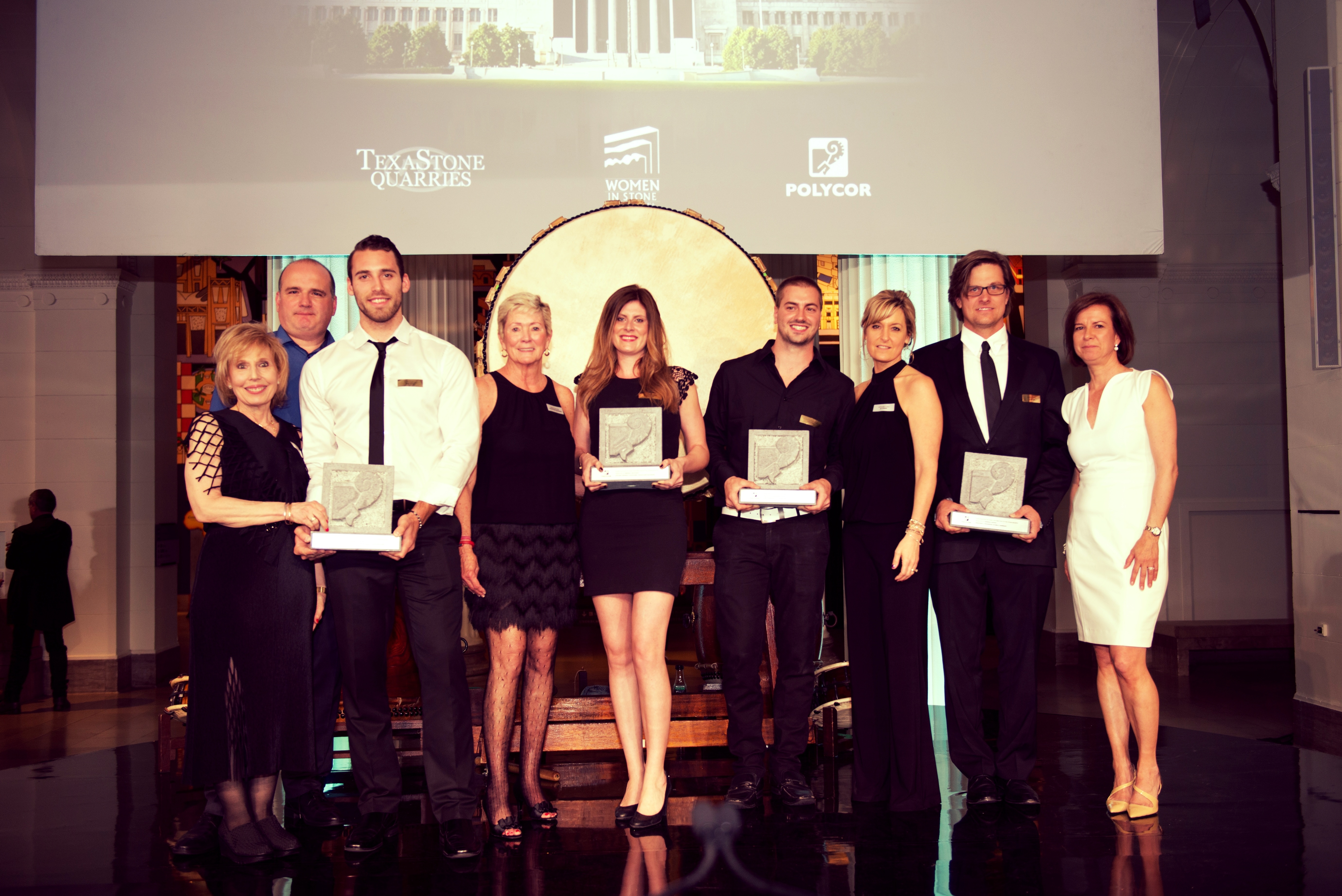 The honorees with members of the Polycor staff and distributor partners.
"I was thinking, What can I give these women that shows what it takes to be a leader in this industry? It must be something that is beautiful, strong, can weather any storm and a little bit hot headed. What can I be? A ram?," he said with a laugh to the hundreds of stone industry members there. "I hope it will inspire other women."
Over time the stone will change, with softer edges and a deep patina that tell the story of where it's been, but its strength will never depreciate. And neither will the strength of these women or their accomplishments for their industry.
Barbara, Brenda, Kathleen and Monica, Polycor salutes you for your good work and perseverance. Rock on.
Watch the Women In Stone video
https://www.youtube.com/embed/wwqUK5denSM
MORE ON THIS YEAR'S RECIPIENTS:
---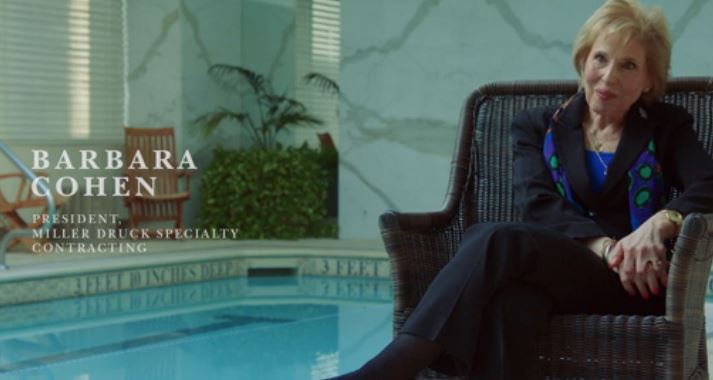 BARBARA COHEN, PRESIDENT
"My father was a big inspiration to me. He gave me an opportunity, in a time when it was unpopular for a woman to take over ownership of a company, to work in an industry that I love. We [the honorees] are no more special than anybody in this room, young or old, who want to work in this business and be good at what they do. It's an amazing, rewarding, and challenging career."Favorite project: 1930 Broadway, NYC. It' a magnificent apartment building across the street from Lincoln Center.
---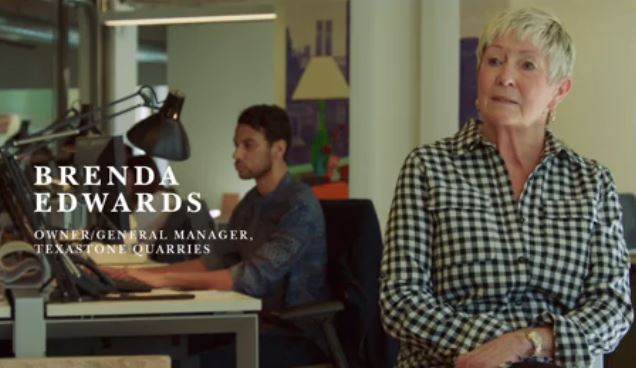 BRENDA EDWARDS, CEO/OWNER
Currently serving on the Natural Stone Council Board of Directors
and the Marble Institute of America Board of Directors
Brenda's advice for women in the industry: "Do your homework. A woman in this industry needs to know exactly what she's talking about, be educated on her stones and on her products, on people. And don't be afraid of it. Just be yourself. If you have passion for it, it's wonderful."
Favorite project: The New York architectural firm, Holzman, Moss, Bottino, located at 90 Broad St.
---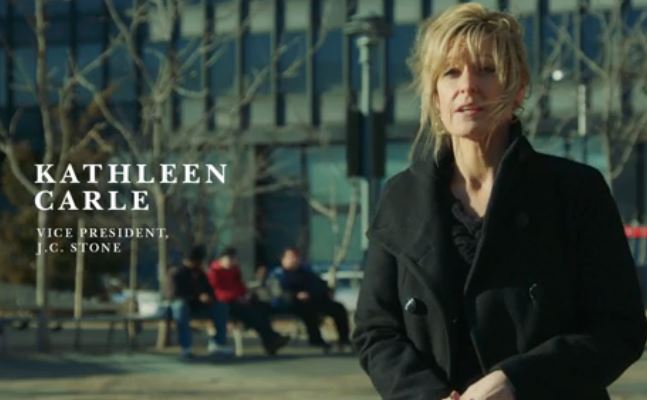 KATHLEEN CARLE, VICE PRESIDENT
Once you're in this industry, you're in it. I love that there are so many different people, so many different projects, so many different materials that you can work with. It's fascinating. I love what I do. I'm very passionate about stone."
Favorite project: Peter Minuit Plaza – The Staten Ferry Terminal Area. It's an amazing use of the outdoor space and the history involved with this project. We were able to show our import and precision cutting abilities.
---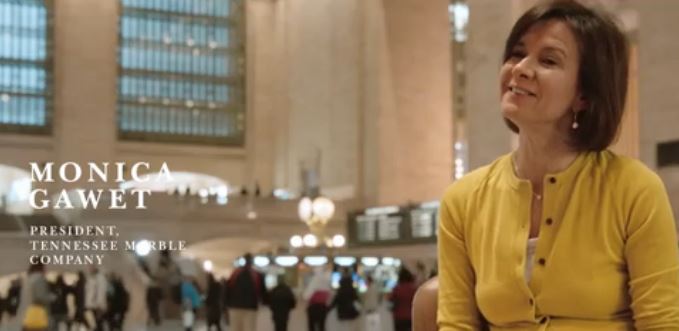 MONICA GAWET, PRESIDENT
"Today we have more women in leadership, more women architects and what impresses me is women who are project managers o jobsites, beause that is a technical skill I don't have. Women are integrated now across the whole spectrum of the industry from design and specification to execution. It's not that women are changing, it's that the industry is changing."
Favorite project: Grand Central Terminal, showcasing the matching grand stairway. We do continuing work there about every year for main concourse replacement as well, so we can showcase the old project from 1998, and recent work done here. It's a beautiful space and really the jewel of jobs for us in NYC.
Special thanks to the Women In Stone team.