Taking the Mystery Out of Natural Stone Hardscapes and Masonry
While events across the country are put on hold right now to practice social distancing, Polycor rolled out new virtual training and expertise for contractors interested in incorporating the timeless beauty of natural stone into their hardscapes and masonry projects.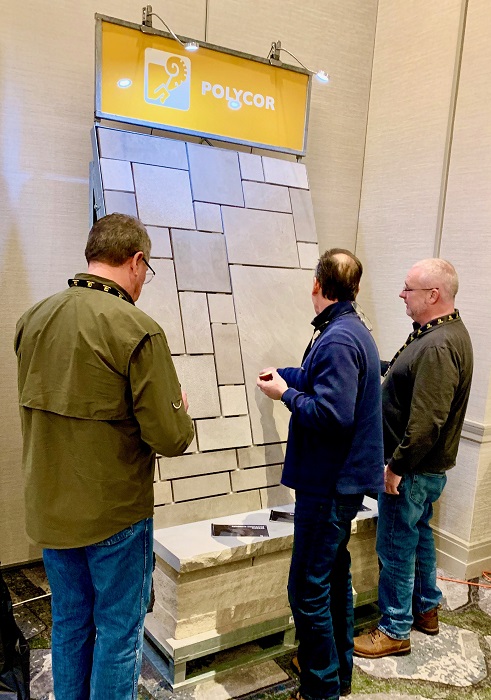 Polycor was excited to launch a new contractor training education series for local hardscaping professionals earlier this year to help take the mystery out of working with natural stone produced at their historic American quarries. One of the highlights of the event was a hands-on demonstration by Polycor's masonry technical specialist, Jamie Fitzsimmons, who gave contractors the lowdown on the variety of natural stone products available and showed them how easy they were to install.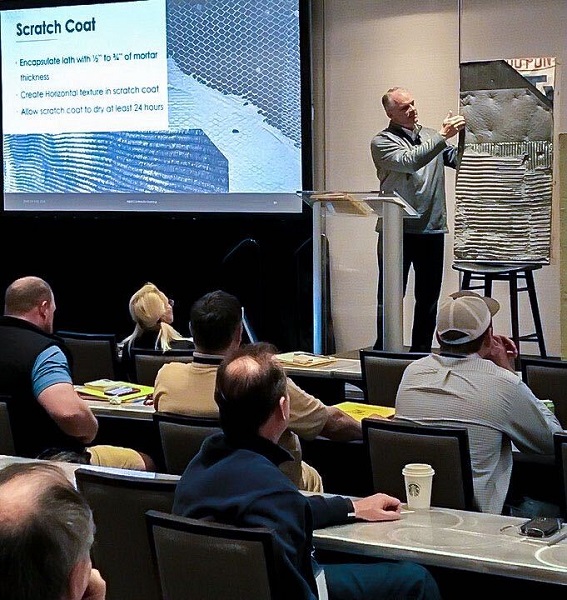 Veneer installation demo by Jamie Fitzsimmons
Jamie is a seasoned mason with over 20 years' experience under his toolbelt working on residential projects, inside and outside. Over time, he became more involved in installing hardscape projects — everything from fireplaces and patios to outdoor kitchens — and he says he loved the creativity that came with that type of work and how "every job was different."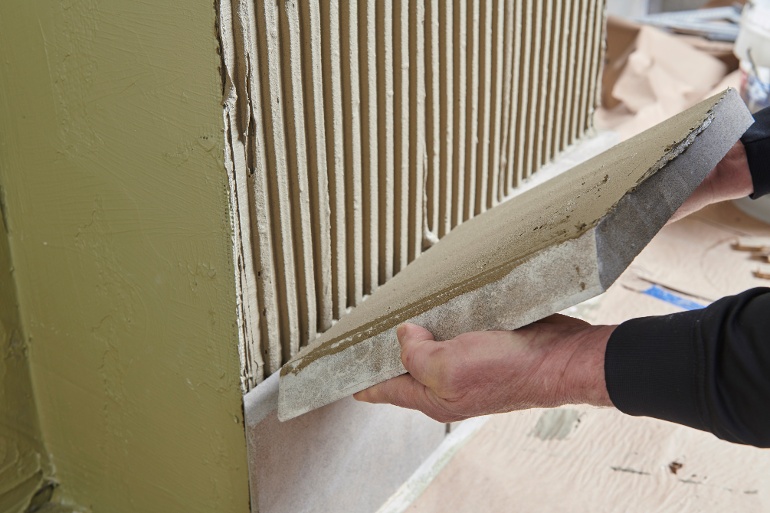 Indiana Limestone – Full Color Blend Veneer
Jamie also spent time in the field as a sales rep for masonry products. During his 15-year tenure, he worked in the field, helping to provide professionals on-site technical and product support ensuring contractors had the materials they needed for a job.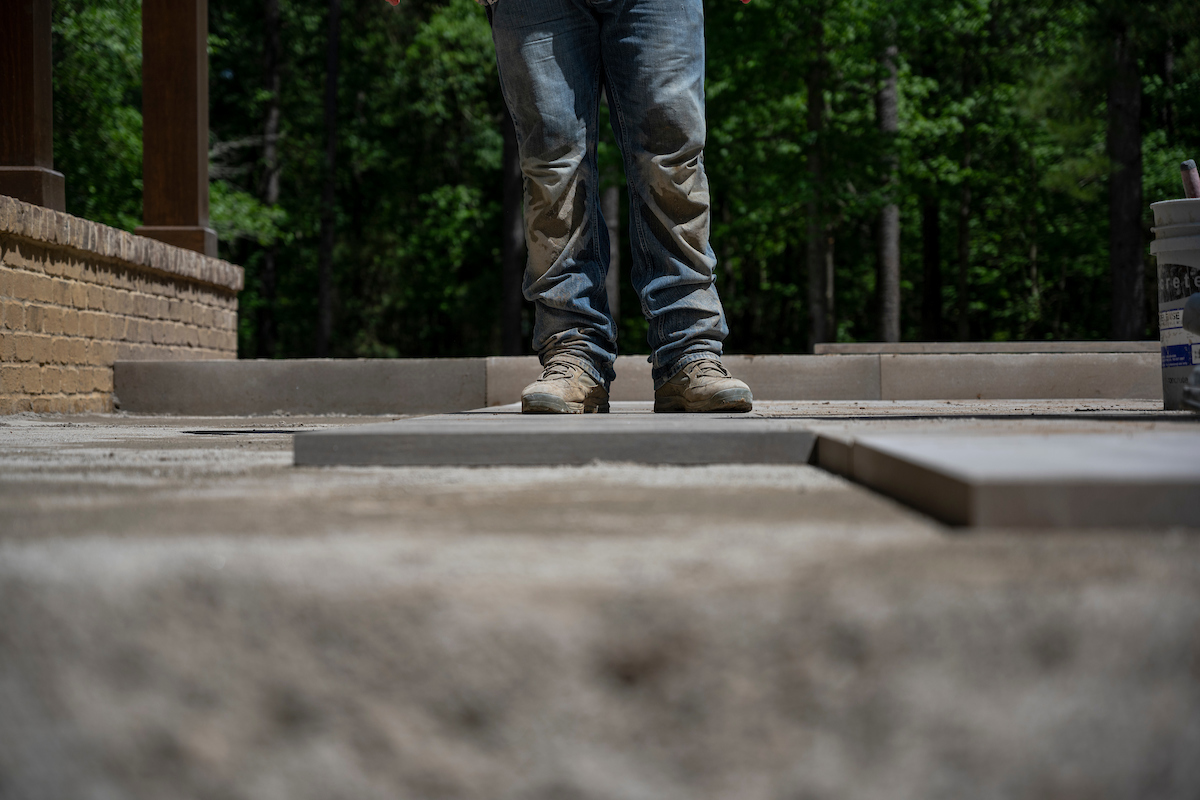 Indiana Limestone – Full Color Blend pavers & edging
But with shelter at home orders in place, the next two events have been put on hold. Contractors can still tap into Jamie's extensive expertise by scheduling video conferences that will allow them to screen share visuals with Jamie and talk face to face. He is also available for phone calls to help answer product and installation questions.
"Not only is this a great way for the contractors who usually work with concrete products to learn about natural stone, but it shows them how they can expand their business by offering clients the option of adding the beauty of natural stone to their projects," said Jamie. "There are not enough masons out there. We need more guys to learn how to do this and if they do, they'll have another area of their business they can sell."
POLYCOR QUARRIES – THE STONES THAT BUILT AMERICA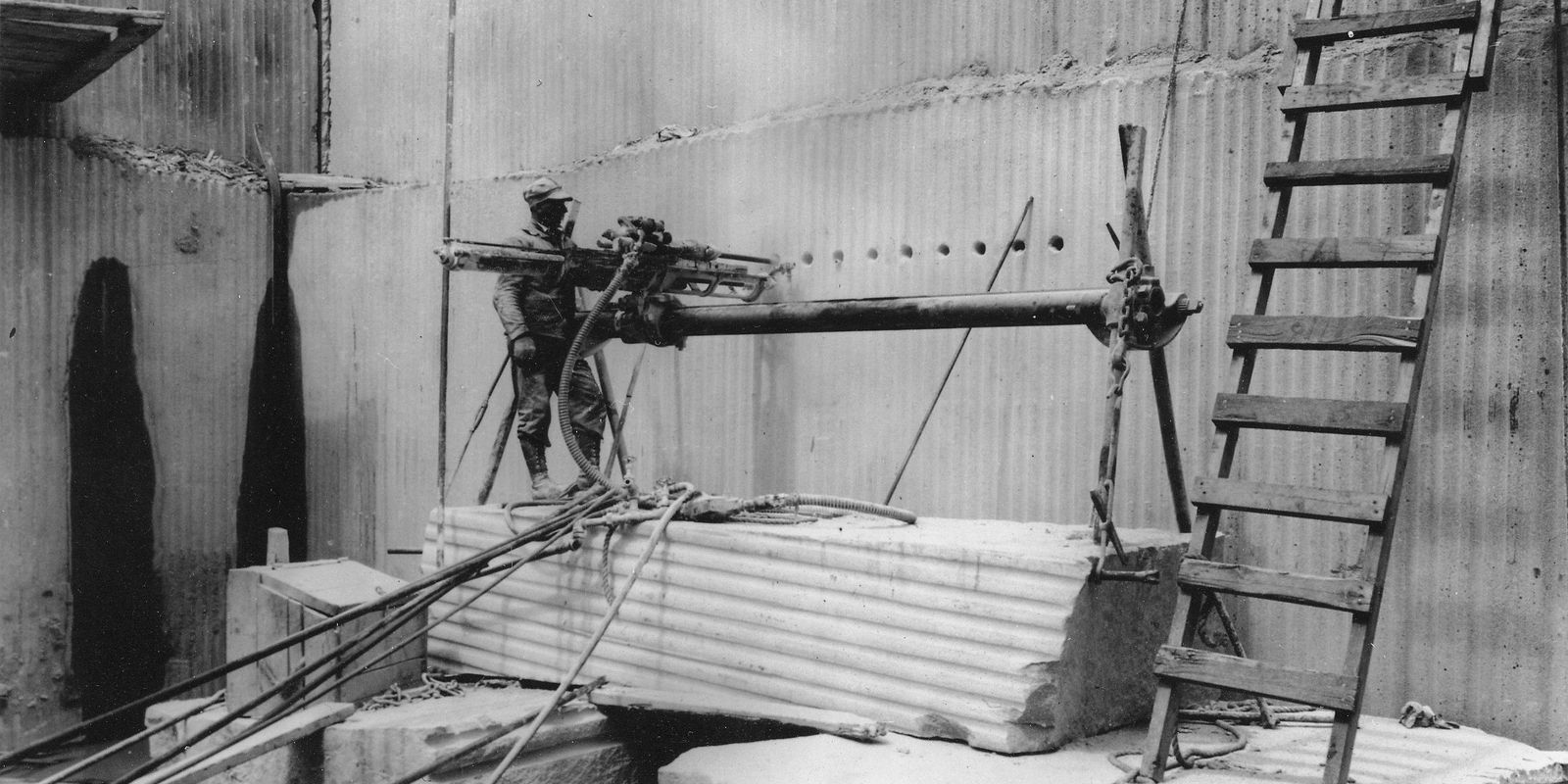 Polycor's Vermont granite quarries date back to the 1800's
The Atlanta event gave contractors an overview of Polycor's long background in quarrying stone and outlined the variety of natural stone products available at local dealer's yards. Jamie gave a demonstration on how to install natural stone thin veneers and discussed the proper substrates, waterproofing membranes, and procedures to follow to create a high performance finished project. He also showed attendees how to mix and trowel mortar for a split face limestone veneer, much like the type used on precast cement products.
"Installing natural stone is not much different than concrete products," he says, "but the natural products last a lot longer when installed properly."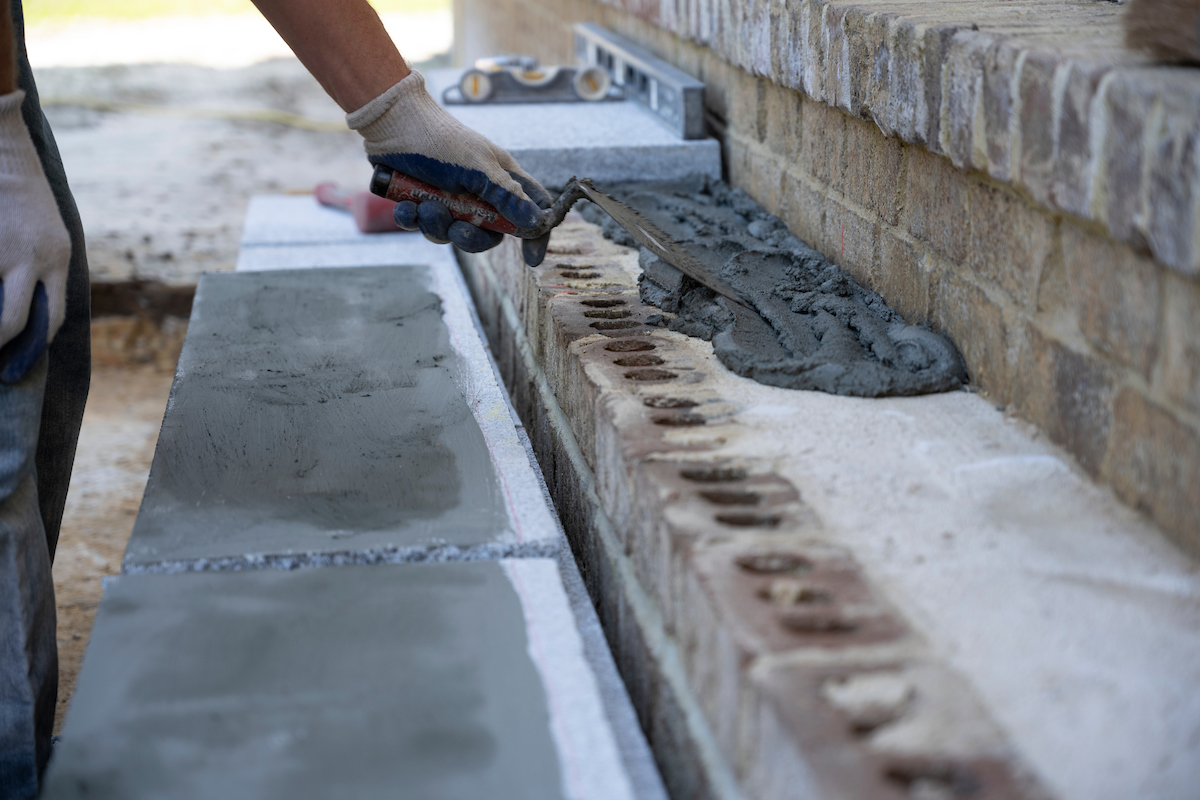 The event also gave contractors an overview of Polycor's extensive quarrying operations as well as a background on the historic stones, which have been used in many iconic American settings, including the legendary Biltmore Estate in Asheville, NC and the exterior of the Empire State Building. Many of the Atlanta attendees were surprised to learn that one of those quarries was right in their own backyard in nearby Tate, GA.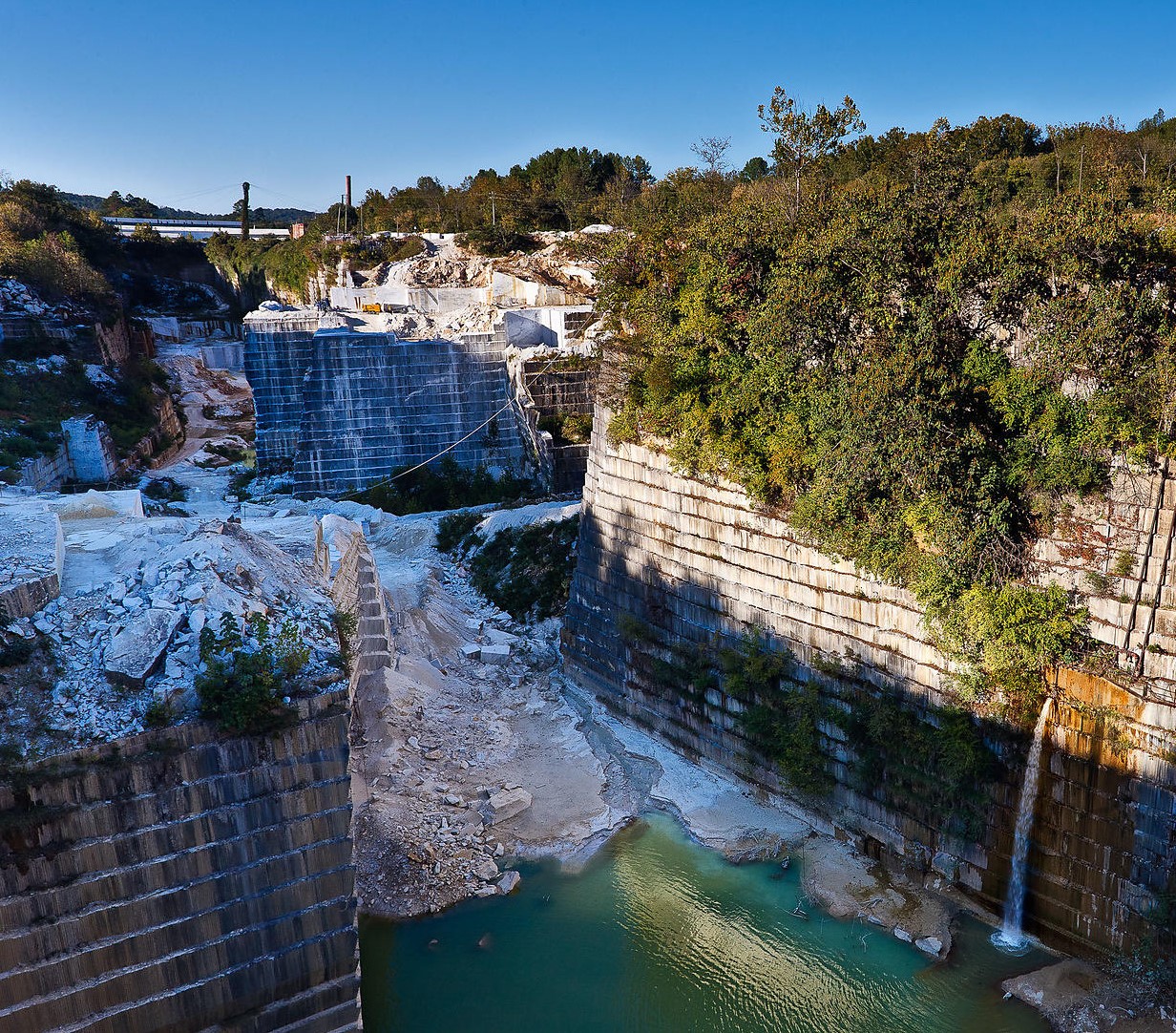 Pearl Gray marble quarry in GA has been operating since 1885 & runs 2 miles
White marble from this quarry site has been featured on the facade of the New York Stock Exchange, carved into the sculpture of Abraham Lincoln at the Lincoln Memorial, and installed on the exterior of the U.S. Capitol. The stone is also proudly used to honor U.S. military in the form of memorials at VA cemeteries such as Arlington National Cemetery. The Pearl Gray marble originating from this quarry was recently introduced into the Polycor Hardscapes & Masonry offering for slab and pattern pavers, steps, treads, and accessories such as garden walls, pillar caps and edging.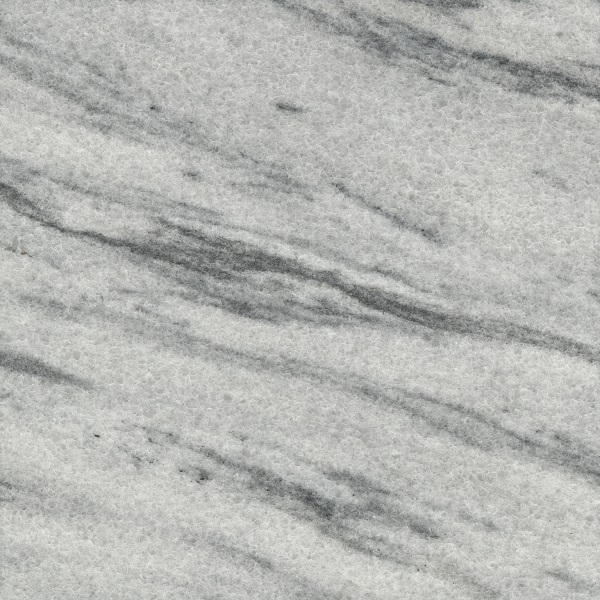 Pearl Gray marble features random grey veining against a light background.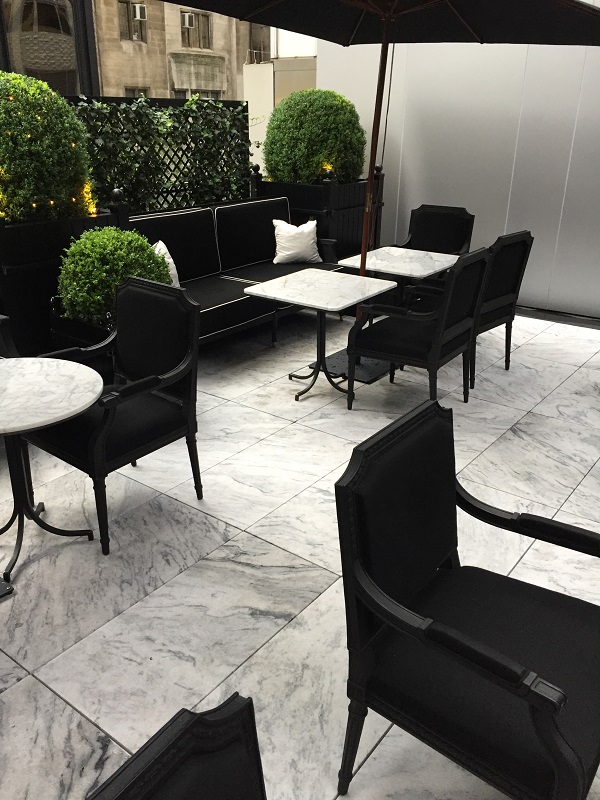 Pearl Gray slab pavers
OWN A PIECE OF HISTORY…IN YOUR OWN BACKYARD
Attendees reported that contractor trainings like these are an integral support piece to their stores' businesses and that some of the best support is coming from samples and suppliers like what Polycor Hardscapes & Masonry offers. And since Polycor owns and operates its own domestic quarries, it has the greatest ability to service customers with sampling, whether it be 4″x4″ color kits, veneer towers or boards. Dealers shared that "educating people on what's out there to use is the most difficult part of the business." Polycor helps provide the product knowledge necessary to educate their customers.
Some challenges facing businesses currently are, "Selling a full portfolio of products, not just brick which is the core business of most companies". And the technical support that Polycor provides in the natural stone category provides a significant added value. The reps at Polycor are stone people to the core, working in the quarries and out in the field, so their knowledge they bring is priceless.
"One of the things we were looking forward to delivering in person," says Jamie, "is a first look at three new products: Caledonia granite, Carolina Coral granite and Pearl Gray marble."
Since we can't do it in person now, here's a look at our product brochure.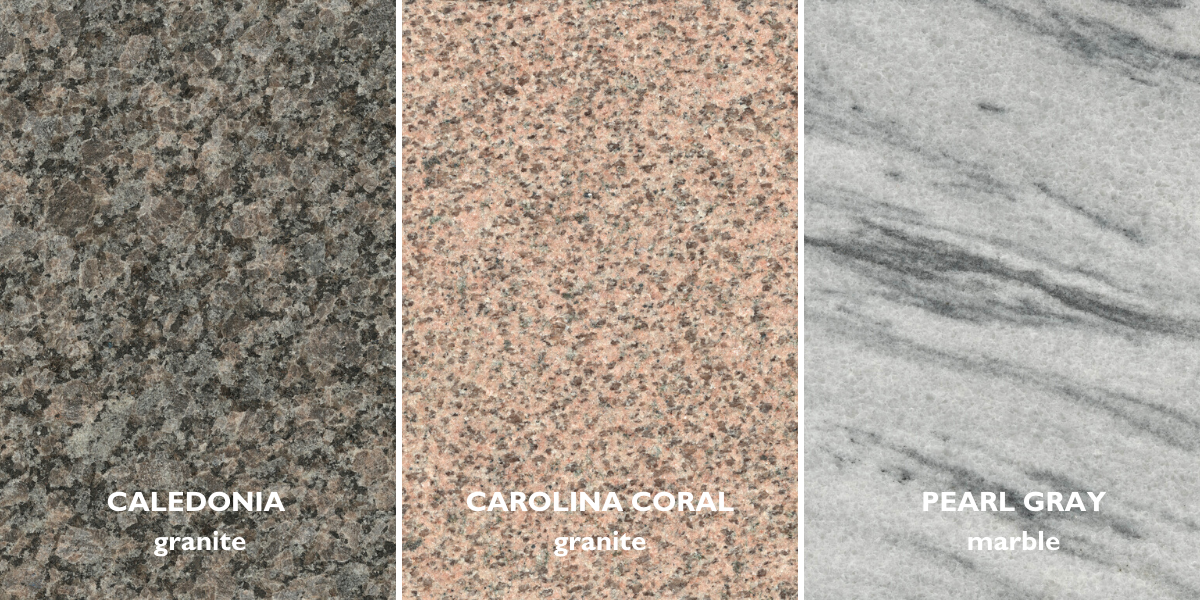 New colors launched at the Contractor Training event earlier this year
Another option for contractors to learn more about natural stone products is through tech sheets contained in the Polycor Hardscapes & Masonry Field Binder, handed out to all attendees. Polycor created the guide to offer product and installation details for masonry and hardscape professionals. From stairs and treads to walls, caps and edging, the guide offers tips and tricks for adding the beauty of natural stone to a project.
"People are spending a little more time at home and now might be the perfect time to look into new ways to develop their business," Jamie says. "You can learn to do this, and we are here to help show you how."