Texas Designer Claire Brody Tells The Story of Design (and Stone) in This Spanish Revival Home Renovation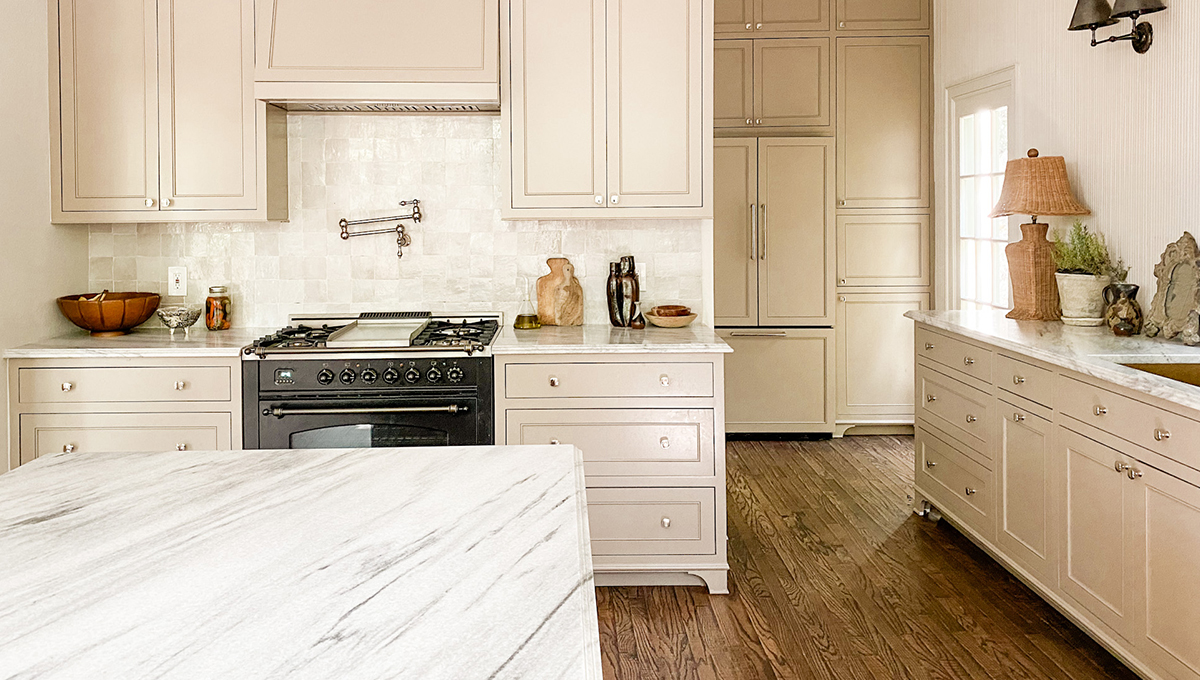 Old meets new, inside meets outside – the magic is in the mix for interior designer Claire Brody. Her signature aesthetic, which gained attention when she and her husband Parker renovated their 1960's ranch home in Austin, TX, has a thoughtful, colorful, collected feel.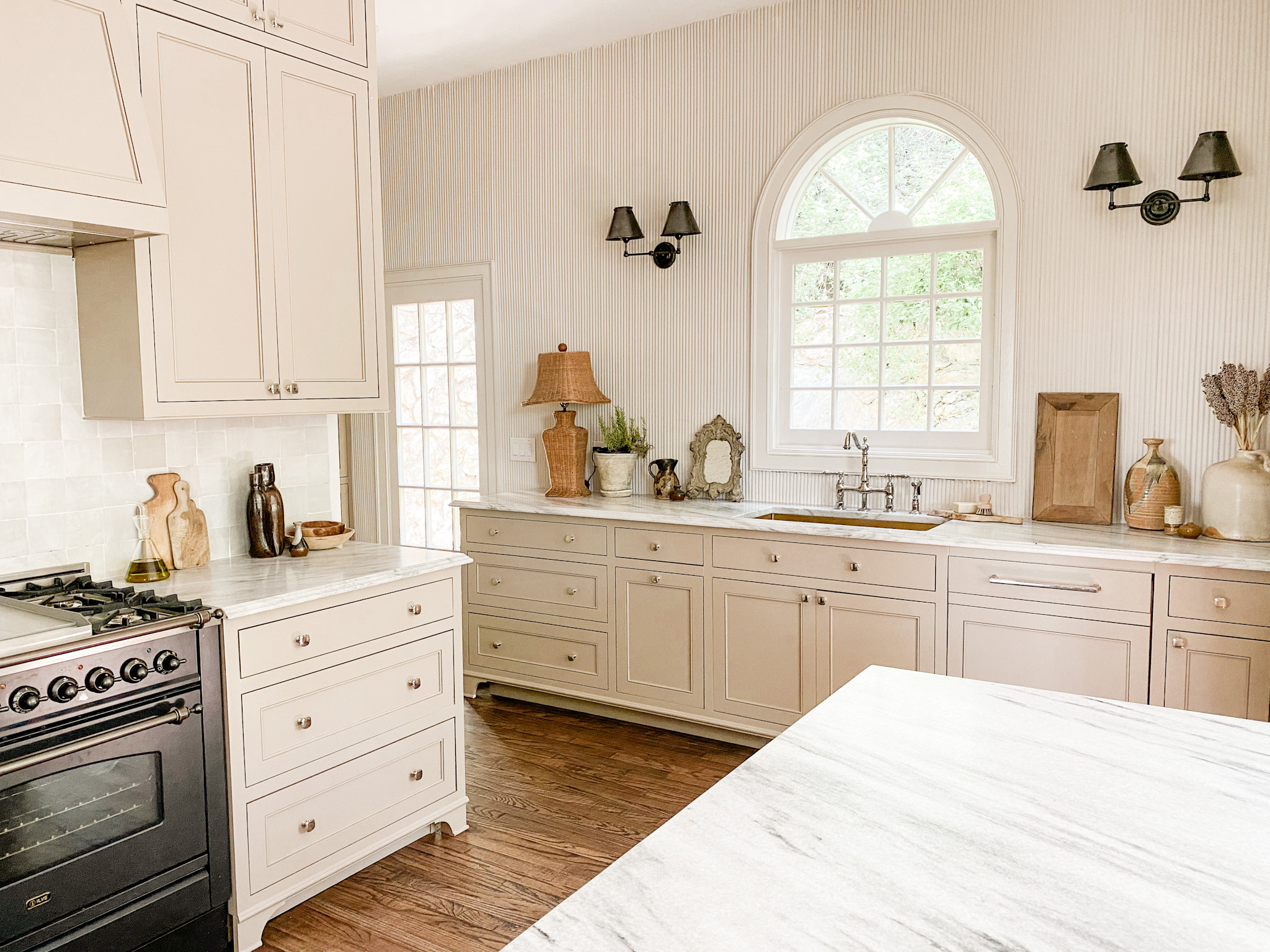 While finishing up that home, she fell in love with a charming 2,400 square foot Spanish Revival home perched on a 40 foot cliff overlooking Austin hill country. The house had some issues – like that it had no driveway and was off market – but they purchased the home, which they call the Ledge, in January 2020 and have been renovating it since.
Thanks to Spanish architectural elements and materials, the home has an old world feel, but was surprisingly built in the 1980's. Brody kept many of the homes original elements— arches, divided-lite wood windows, and original hardwood—and refinished and restored them.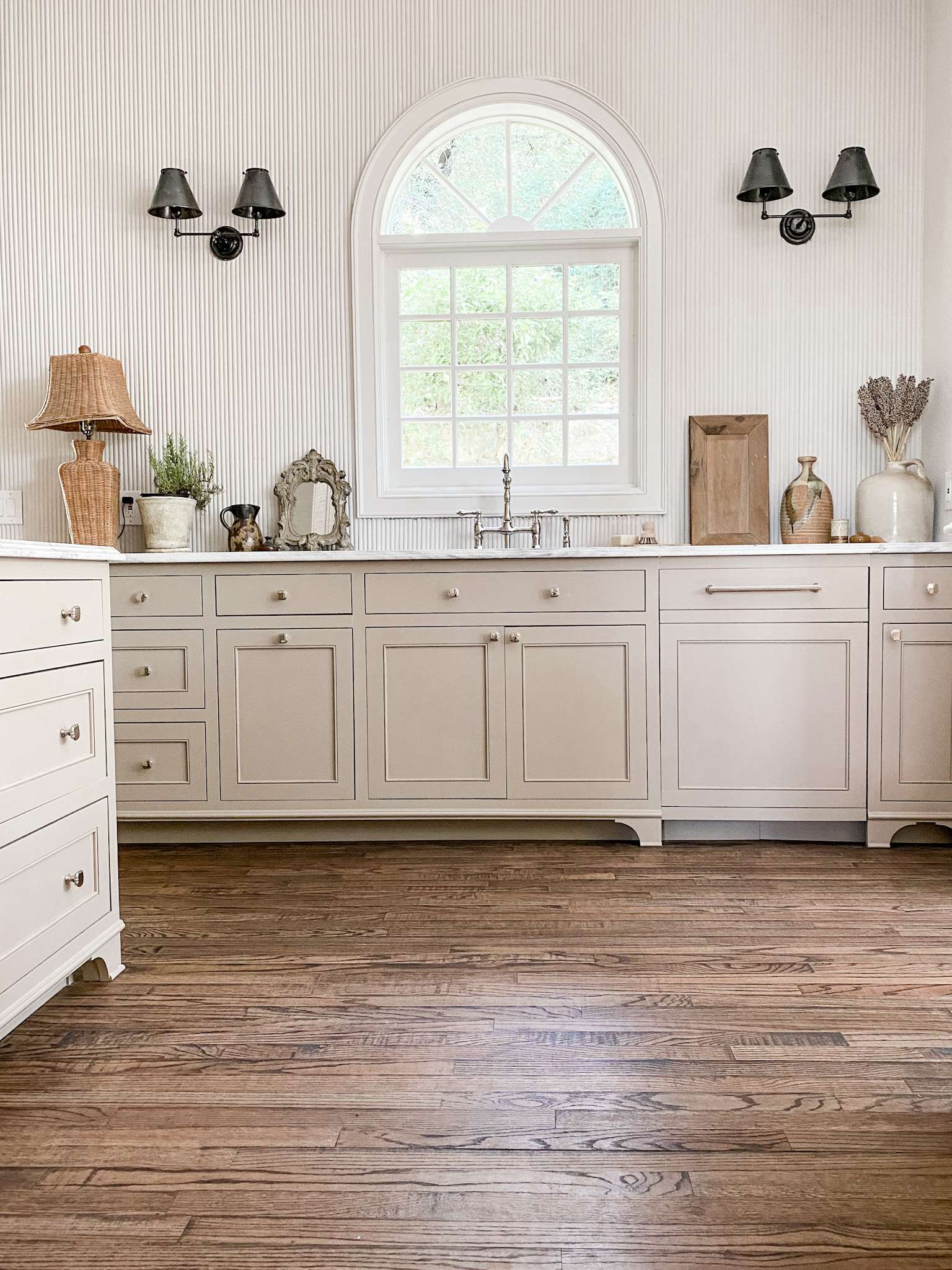 "It's been very important to me to maintain the original character of the house while renovating it to meet our family's needs," said Brody. "I love a home to feel collected and unique, so that has been my goal through each room design in the house."
While most of the rooms required Brody to put her twist on an existing space, she needed to gut the kitchen and bathrooms to achieve a family-friendly home. These rooms, the workhorses of most homes, needed new layouts and some reworking in order to accommodate her growing family.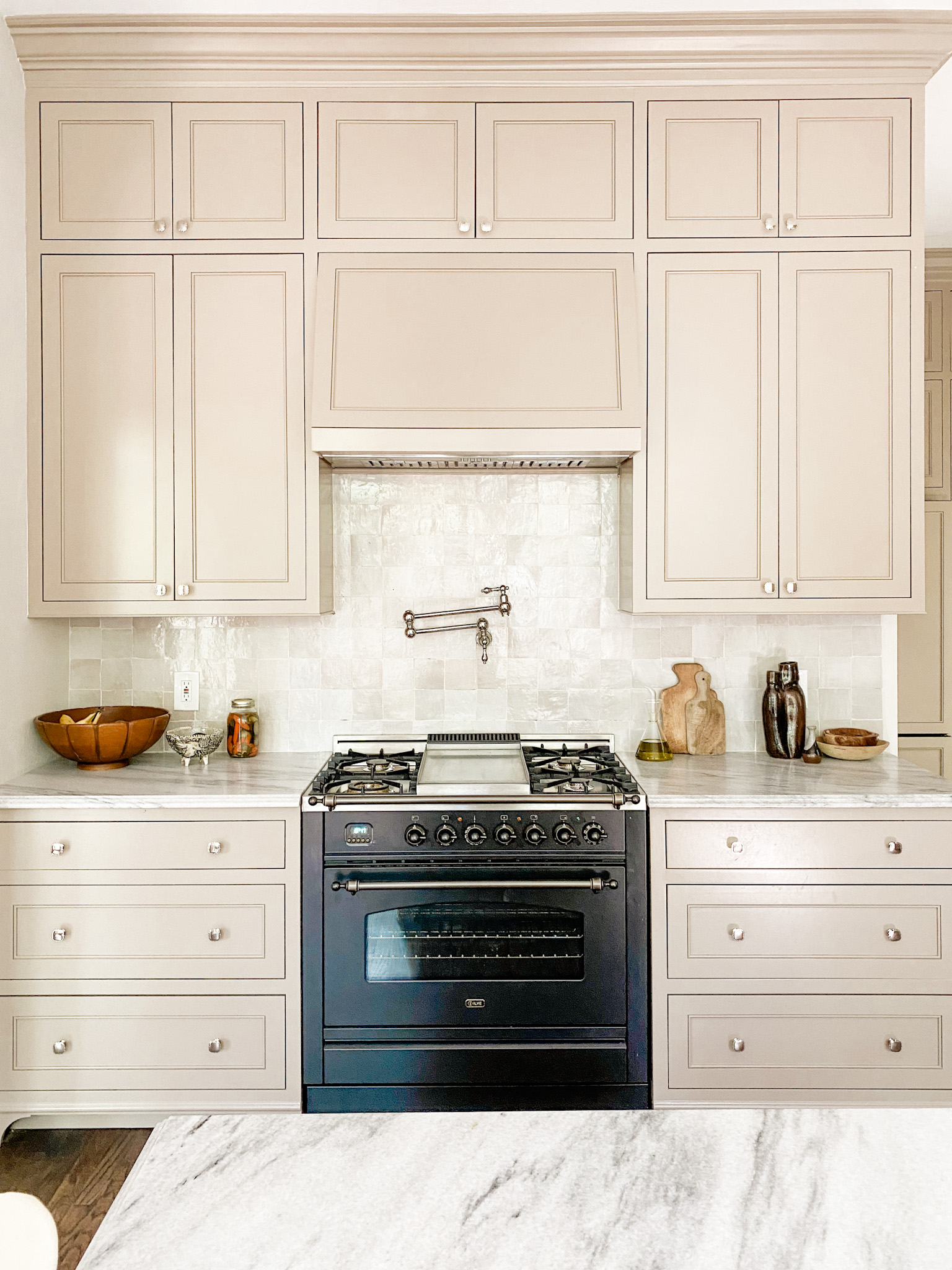 "I think designing with form vs function in mind through each selection is so important here," said Brody. "It's essential to have a balance of both form and function in kitchens and baths in order to have a pretty space that functions how you need."
In her kitchen renovation, updating for function included widening the entry, knocking out a wall between the kitchen and a breakfast room and enclosing a patio to create a pantry and space for a refrigerator (which the previous owner had kept in a bedroom).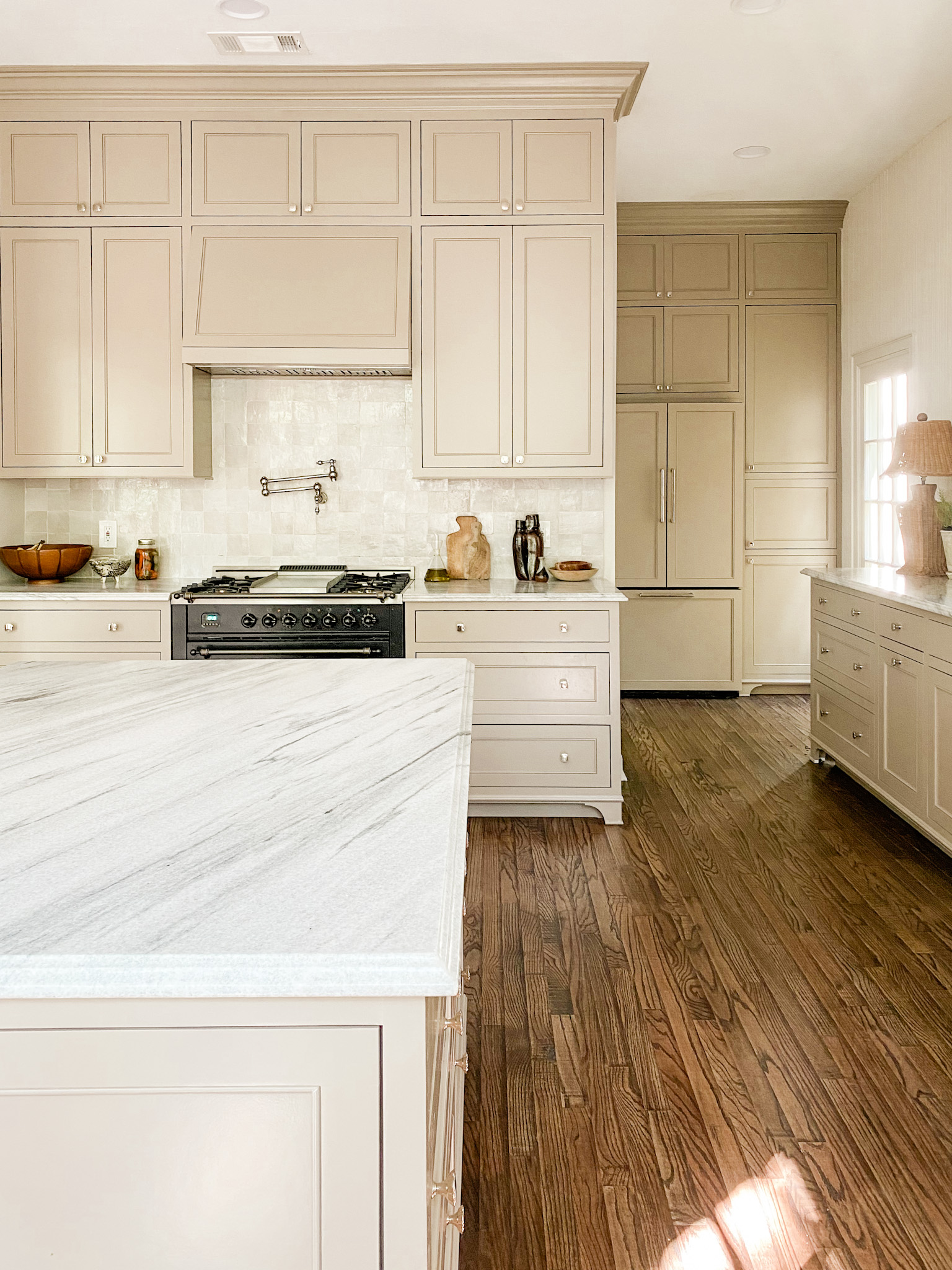 For form, she created a fluted wall treatment for texture and for the meeting of form and function, she chose custom cabinets from Zheven Designs and GEORGIA MARBLE -WHITE CHEROKEE™ for the countertop, with the marble also being used as a 30×60 inch oval top for the rooms' nearby breakfast table. Choosing marble over a synthetic option was an easy decision for Brody.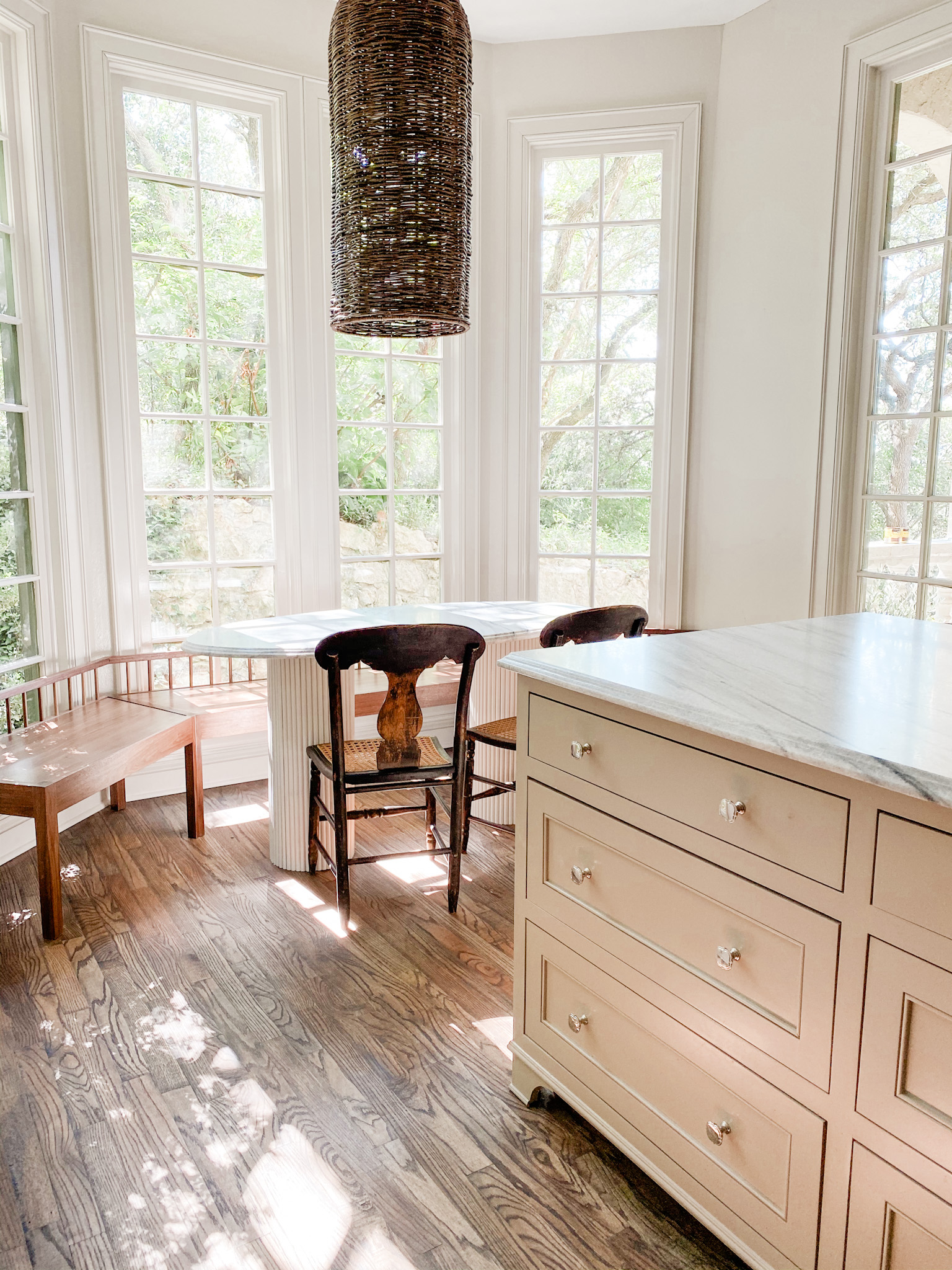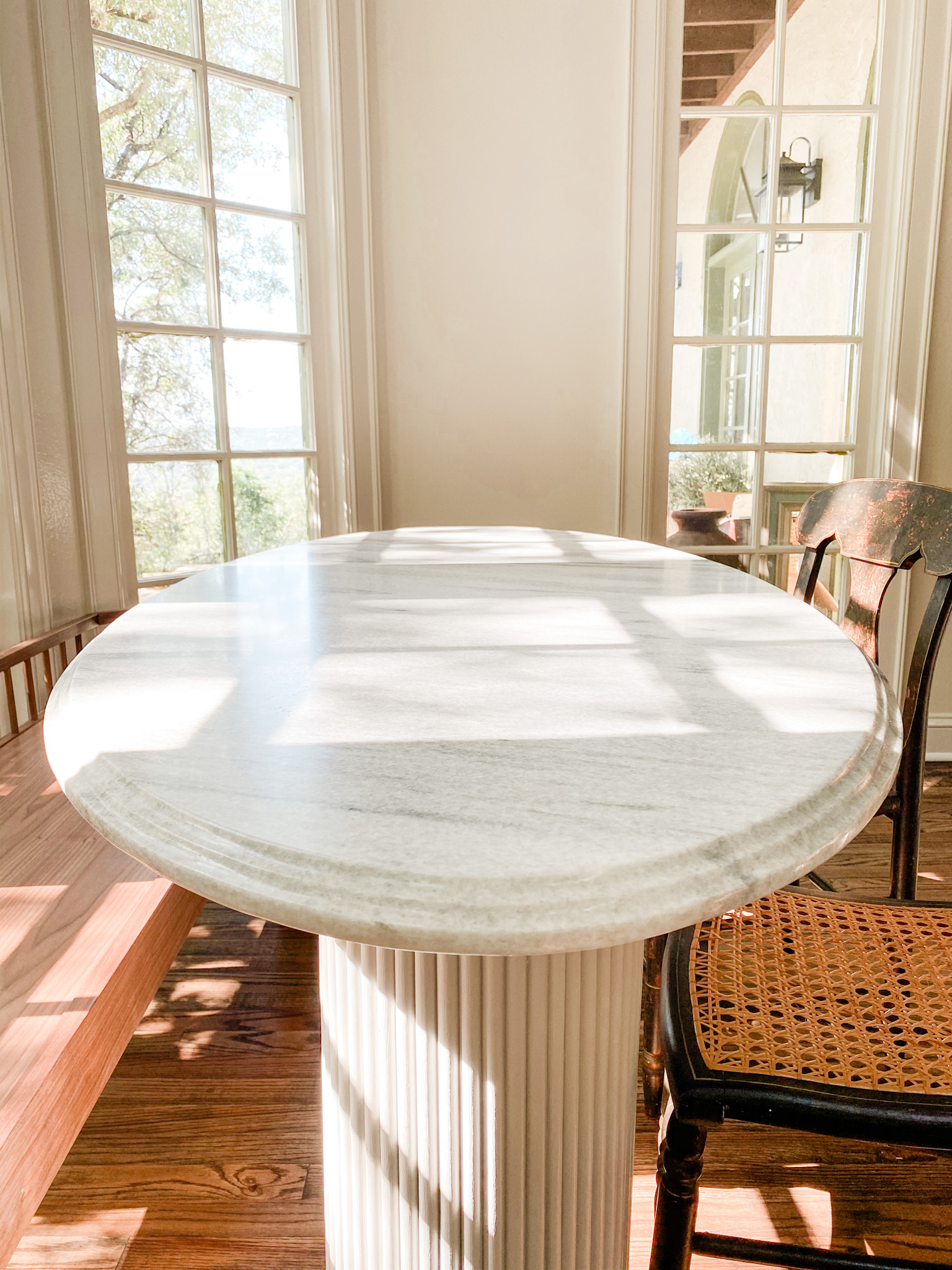 "Truth be told, I loathe most man-made stones," said Brody. "Anytime a material is man-made to replicate something that is natural, it really lacks the soul and character of the original material."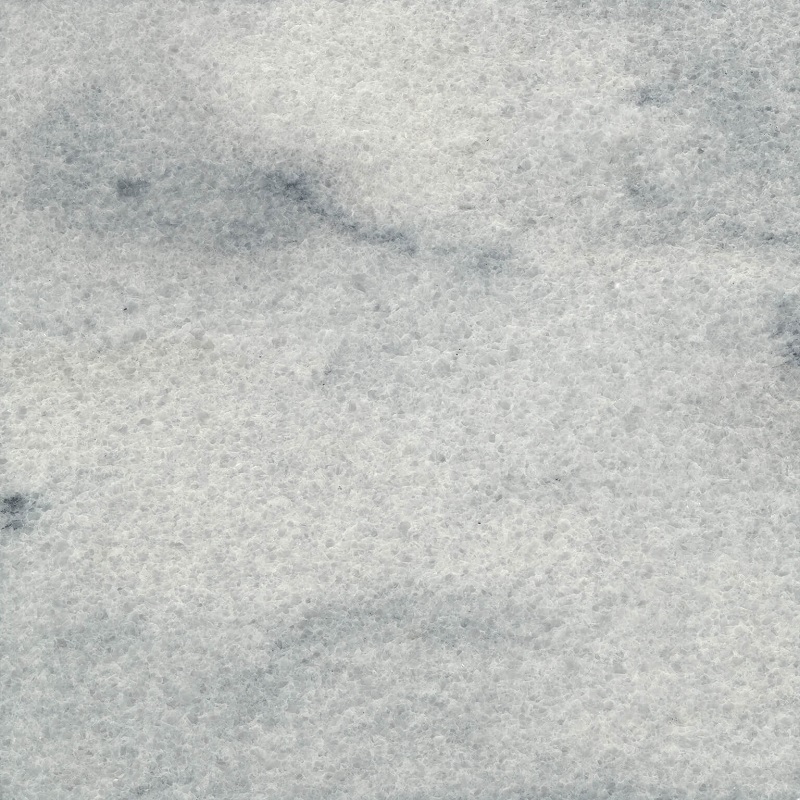 White Cherokee marble became part of Brody's mix throughout the house: After the kitchen, her next big project was adding a master bath to the new master bedroom. Taking space from two bedrooms and closets, the new bathroom features a two-sided walk-in shower with Zellige tile handcrafted in Morocco from Villa Lagoon Tile.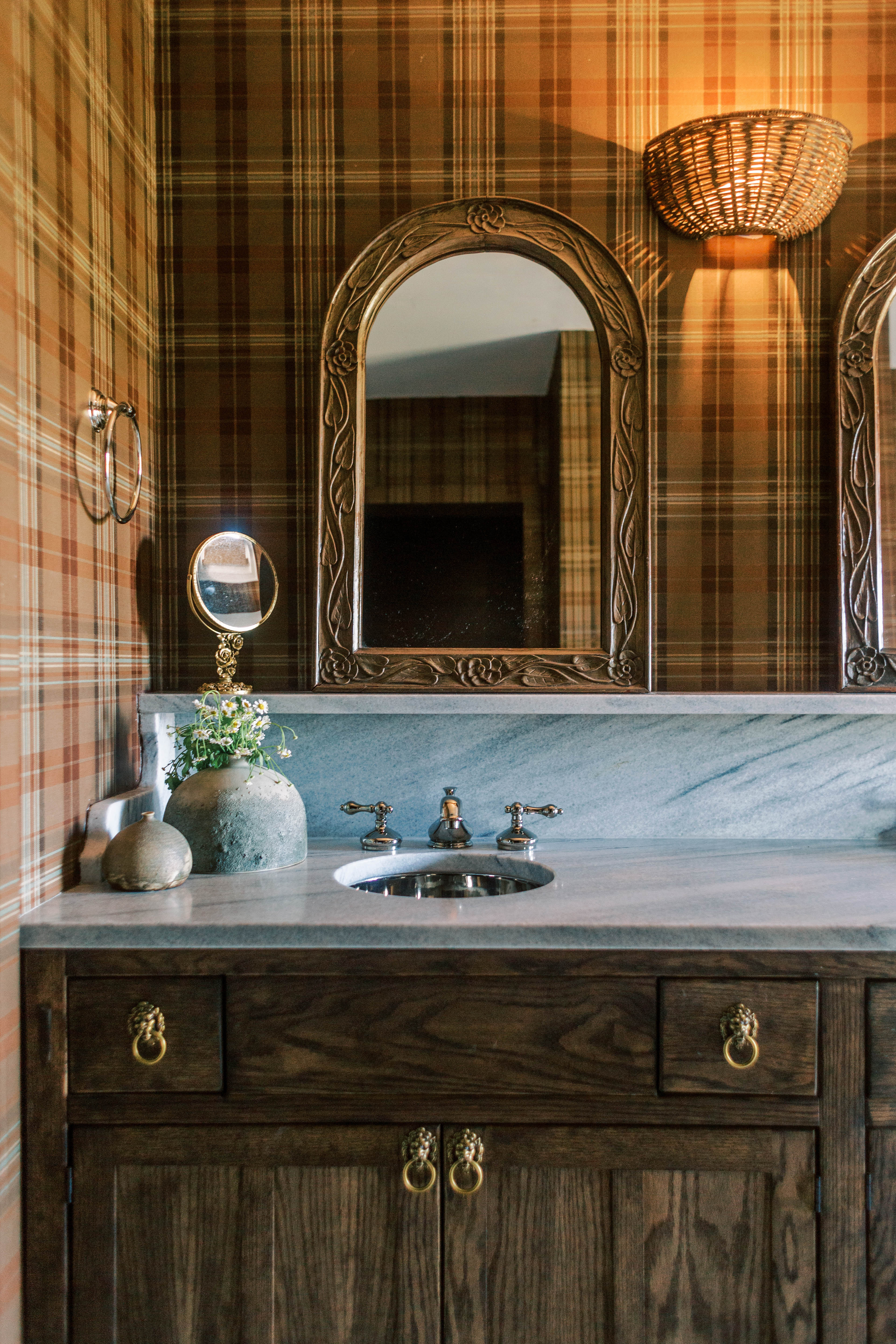 Brody stained an unfinished 72" Signature Hardware vanity, which was topped—like every vanity in the house's four bathrooms—with White Cherokee marble. The vanity was completed with Signature Hardware polished nickel faucets and sinks.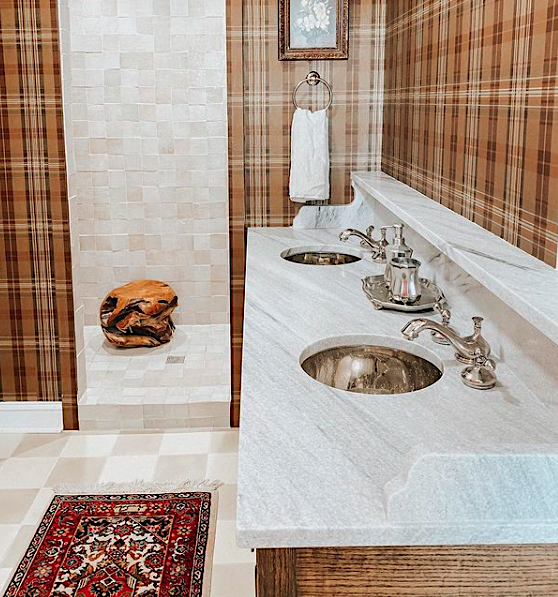 "I personally love the character that comes with natural stone," said Brody. "It's part of the experience!" Keeping the Georgia marble front and center she worked all her other material selections around the stone, reinterpreting it in each of the other three bathrooms. You can see how her creativity came through in the spaces that are so warm and inviting.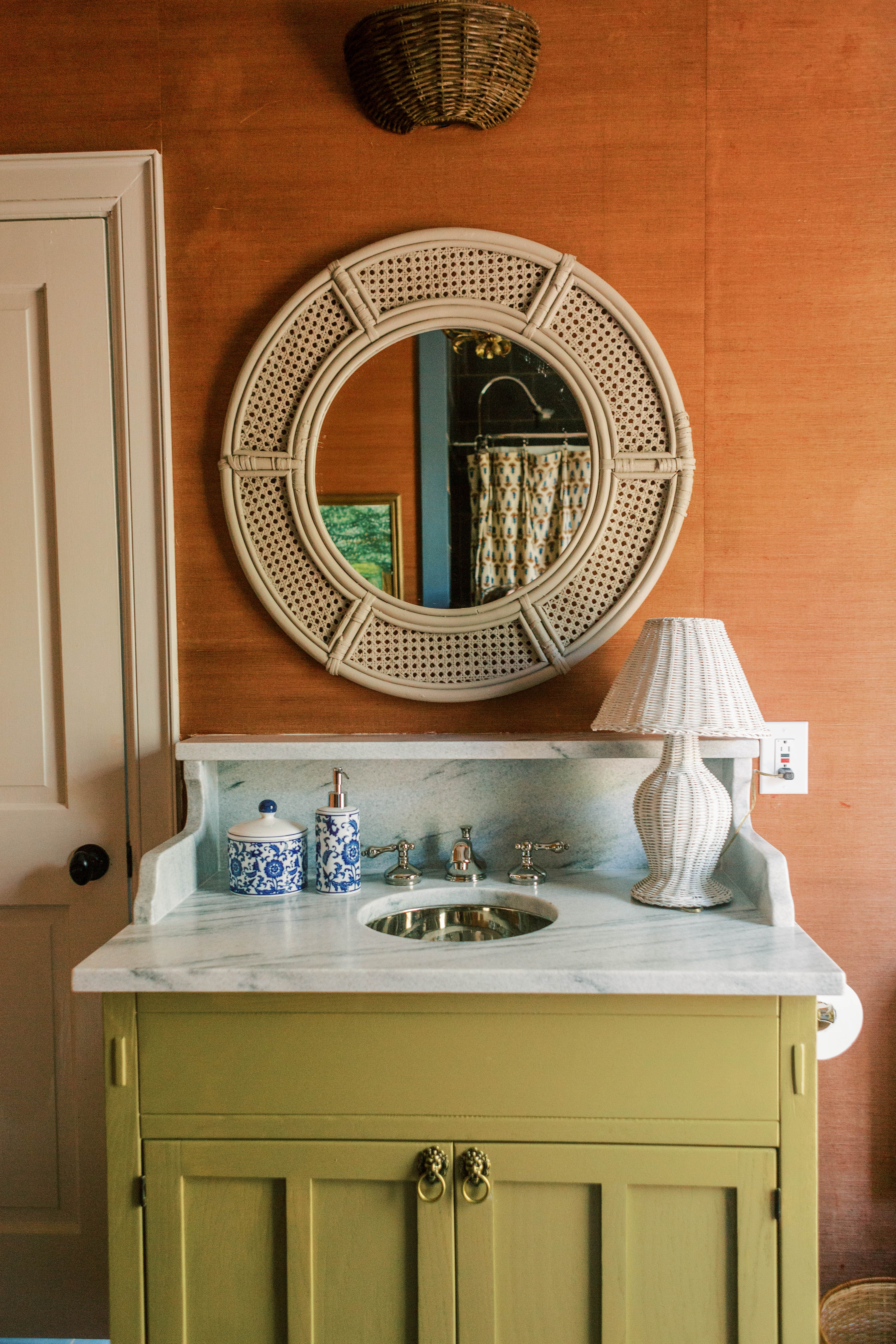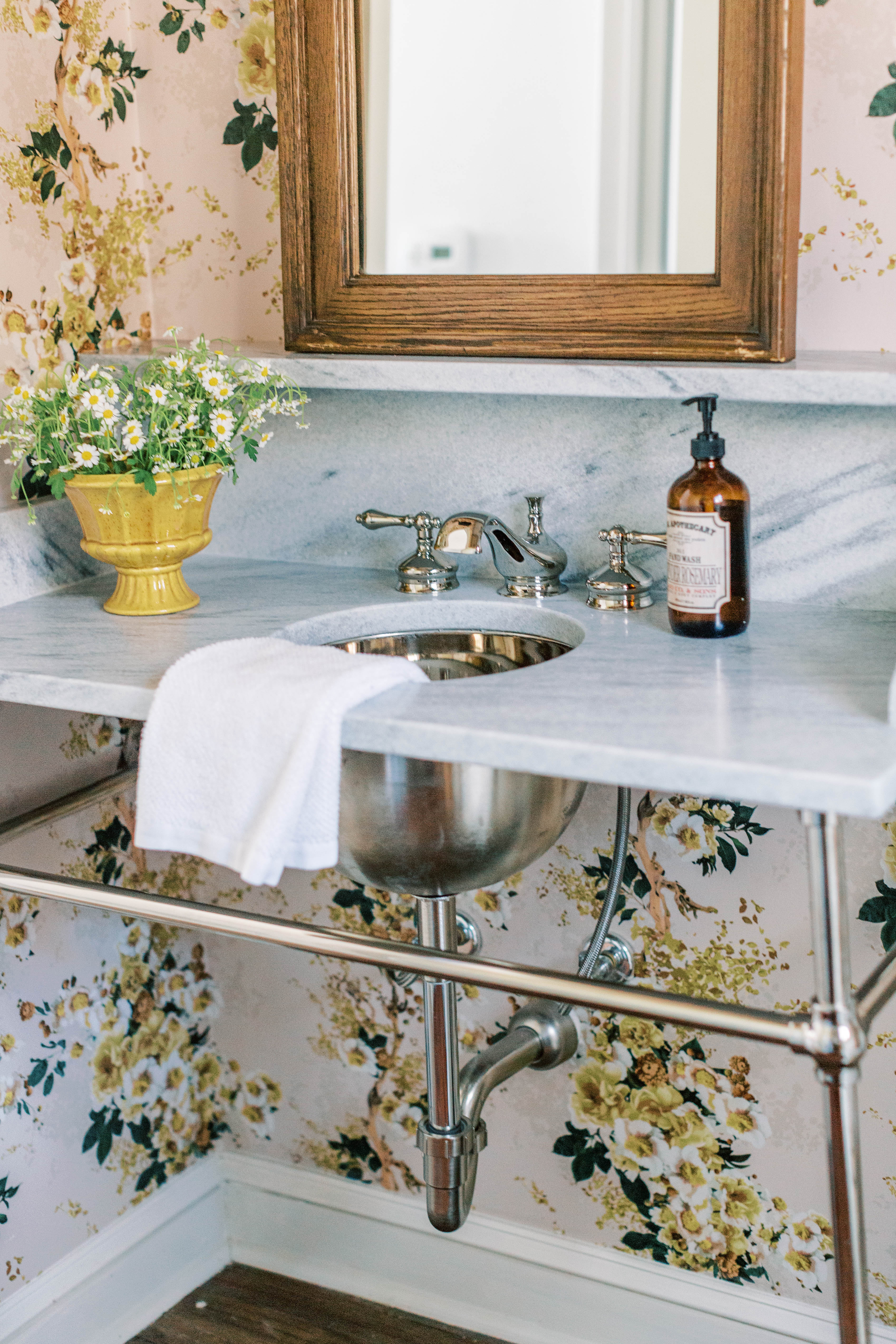 With the big indoor projects complete, Brody took on the outside, again making choices that reflect her signature mix. Both the first and second story patios had existing arches, but no railing (a serious safety hazard for that aforementioned growing family). On the second floor patio, Brody quickly had hardwood and metal railing installed.
But for the first floor patio, she had a specific vision: Concrete balustrades and a checkerboard floor. For the flooring Brody knew she wanted that check pattern – either by painting the existing Saltillo tile or replacing them with something new. Originally, she was thinking of a high contrast marble pattern, but decided on GEORGIA MARBLE – PEARL GREY™ and SAINT CLAIR™ marblein 24" pavers for a soft contrast, wet set over a concrete substrate.
"The marble is a dream in each space," said Brody.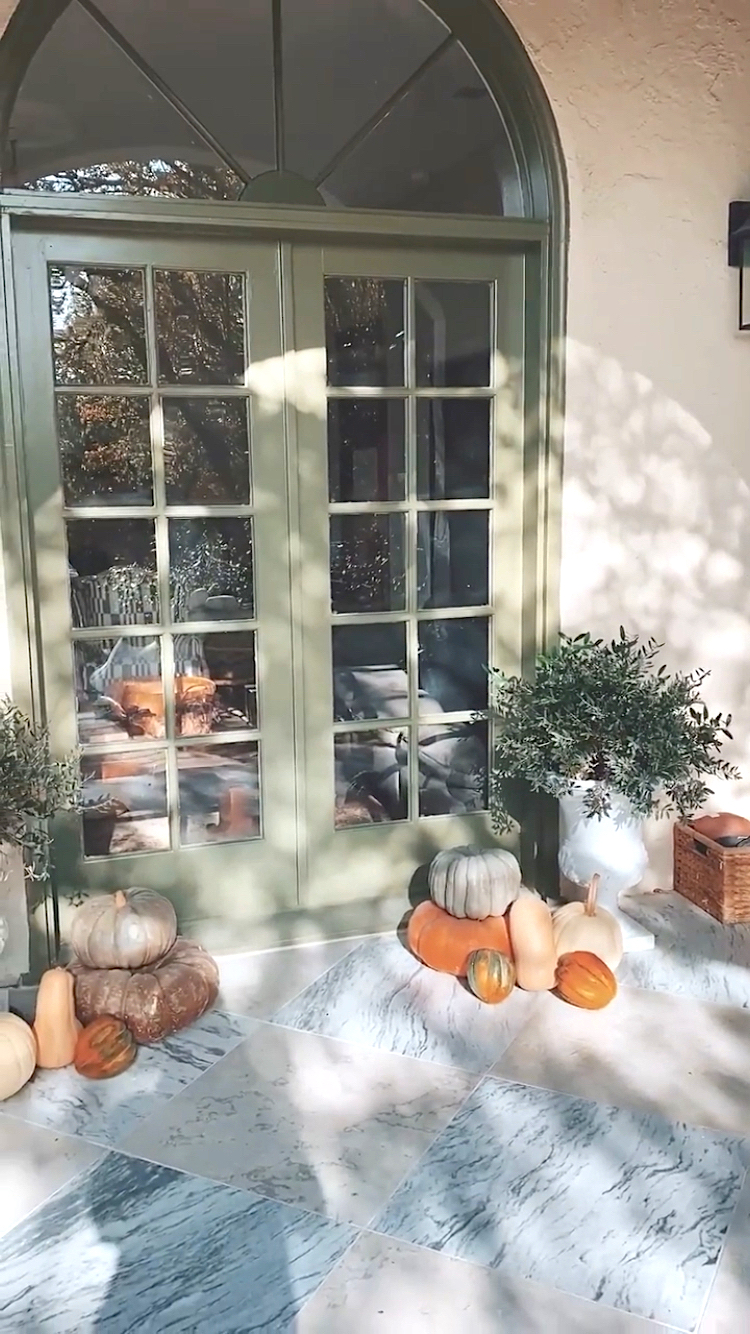 Given the scope of some of these renovations—it's hard to imagine a home with the equivalent of a 4 story outdoor staircase just to get to the front door—The Ledge isn't just a labor of love, it's a passion project driven by Brody's vision and her drive to combine old and new.
SEE MORE POLYCOR HARDSCAPES & MASONRY PRODUCTS
"Items that come with age also come with unique history—this is so important to me when piecing together a room," said Brody. "I incorporate a lot of vintage pieces in my design for this reason."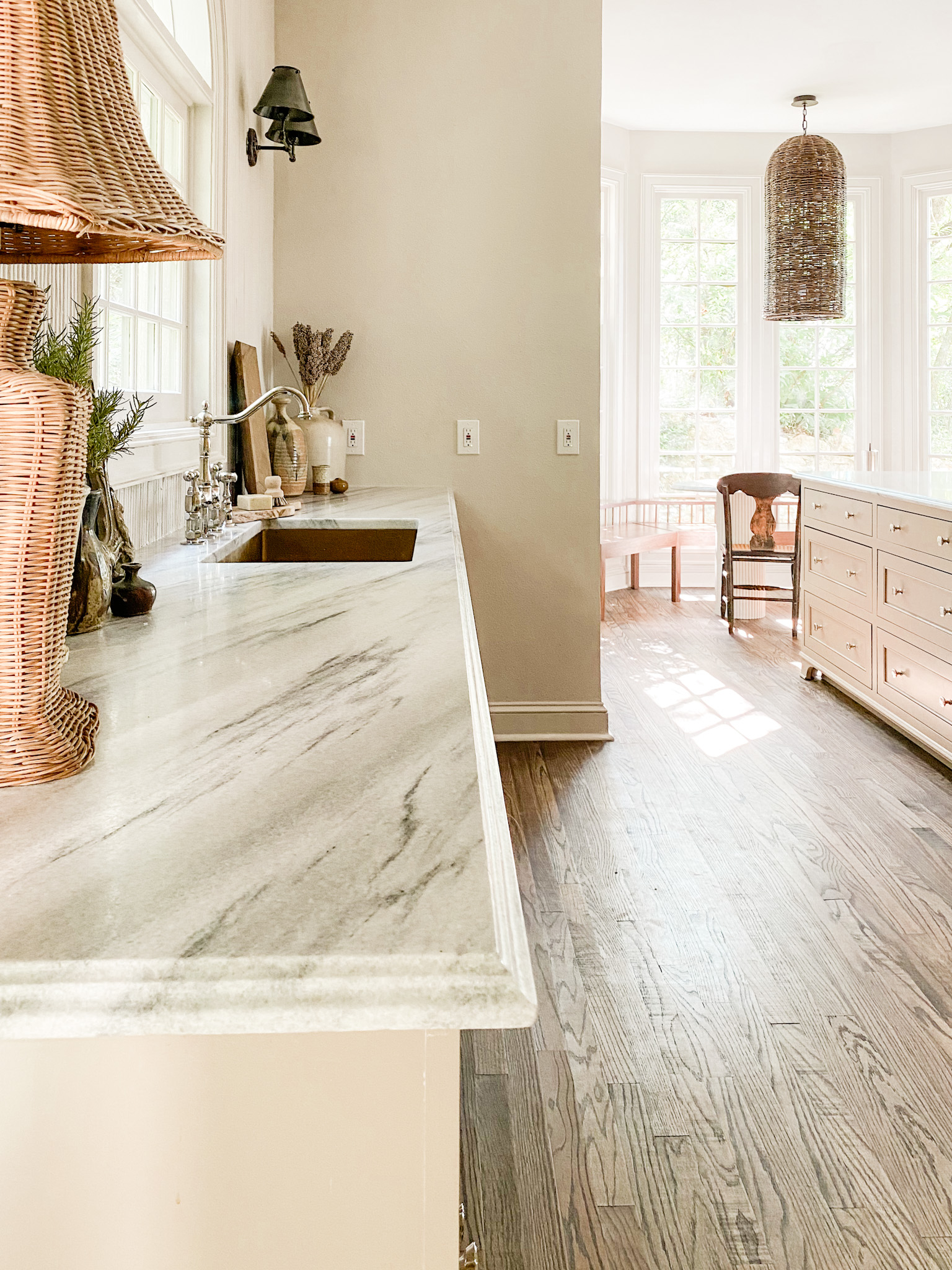 While Brody appreciates timeless styles, for her home she wants more of a collected look. She mixes opposites—traditional with eclectic, bohemian with modern—to create interest and depth. So, all of the newness of the home requires some older pieces, items that bring soul to a room.
LOOKING FOR N. AMERICAN QUARRIED STONE? FIND A POLYCOR EXPERT
"I'm drawn to vintage and salvaged goods because when you spot one of these items in a room, it almost always stops you in your tracks," said Brody. "To me, this is a determining factor of good design."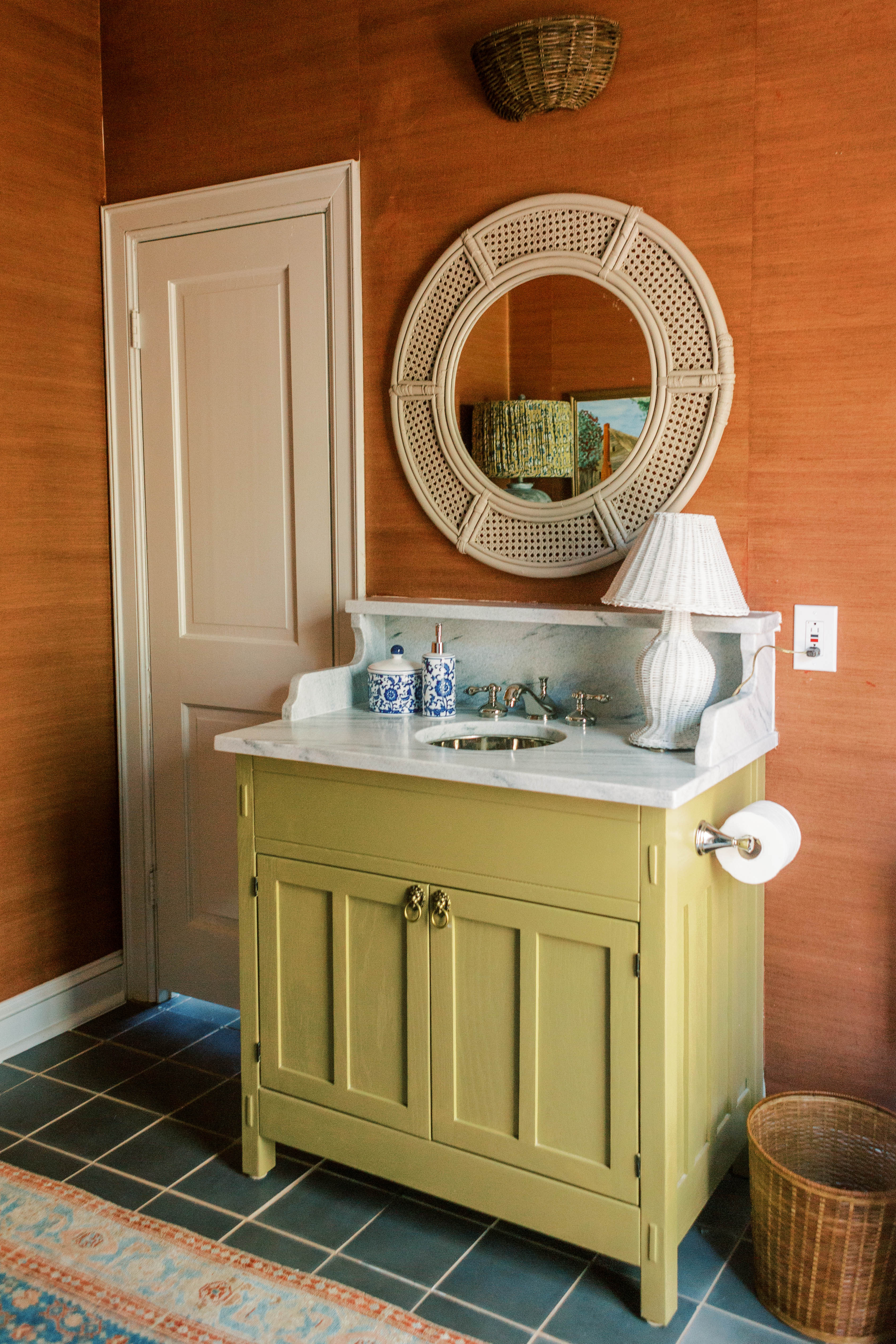 Products and pieces with history are important to Brody—as is sustainability—which is another reason Polycor's locally quarried natural stone was the right fit for her and her project.
"I love knowing exactly where my marble came from as well as the story behind it," said Brody. "When design has meaning behind it, magic happens."