We're Merging to Lead The World to Fall in Love with Natural Stone Again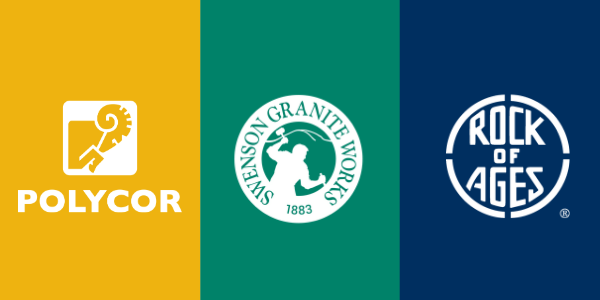 Today three industry leaders are joining forces and combining their passions for natural stone to create what is now the largest natural stone company in North America.
In a friendly acquisition Polycor has purchased Swenson Granite of New Hampshire and Rock of Ages of Vermont.
"We want to own the future. We want to build it together," said Patrick Perus, president of Polycor. "We are building a very strong company and this company can take the lead for the rest of the industry to help the world to fall in love again with natural stone."
Rock of Ages and Swenson join a family of brands known for world renowned North American natural stone. Parent company Polycor is based in Quebec City, Canada with quarries both in the US and Canada. Both companies will continue to operate under their own names, with international block sales shifted to the Polycor brand.
"People don't see the stone industry as creative and innovative," he said. "What we like to do at Polycor is surprise people. Be innovative, be creative, be the opposite of what people think about the stone industry."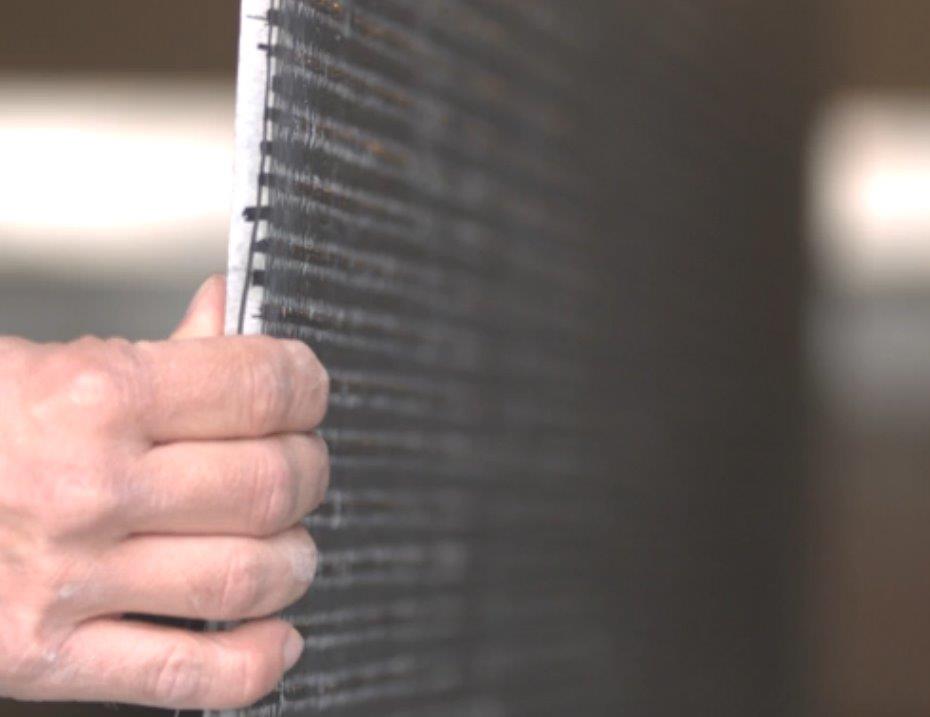 Polycor developed an innovative process for 1 cm ultra-thin slabs that makes them 10x stronger than traditional 3 cm slabs.
Rock of Ages: An American Tradition
The Barre, VT company now known worldwide for its granite memorials, was founded in 1885 and today owns quarries in several states and Canada. Those quarries produce the highest combined volume of dimensional granite in North America.
The Rock of Ages Visitors Center in Graniteville, VT continues its mission as an ambassador of goodwill for the company. Thousands of visitors flock to the site each year to marvel at the enormity of Smith Quarry and stand transfixed as they view a master sculptor transform Rock of Ages granite into an enduring work of art.
In addition to its fame as stone provider Rock Of Ages is knit into the American art world, through a close partnership with Norman Rockwell.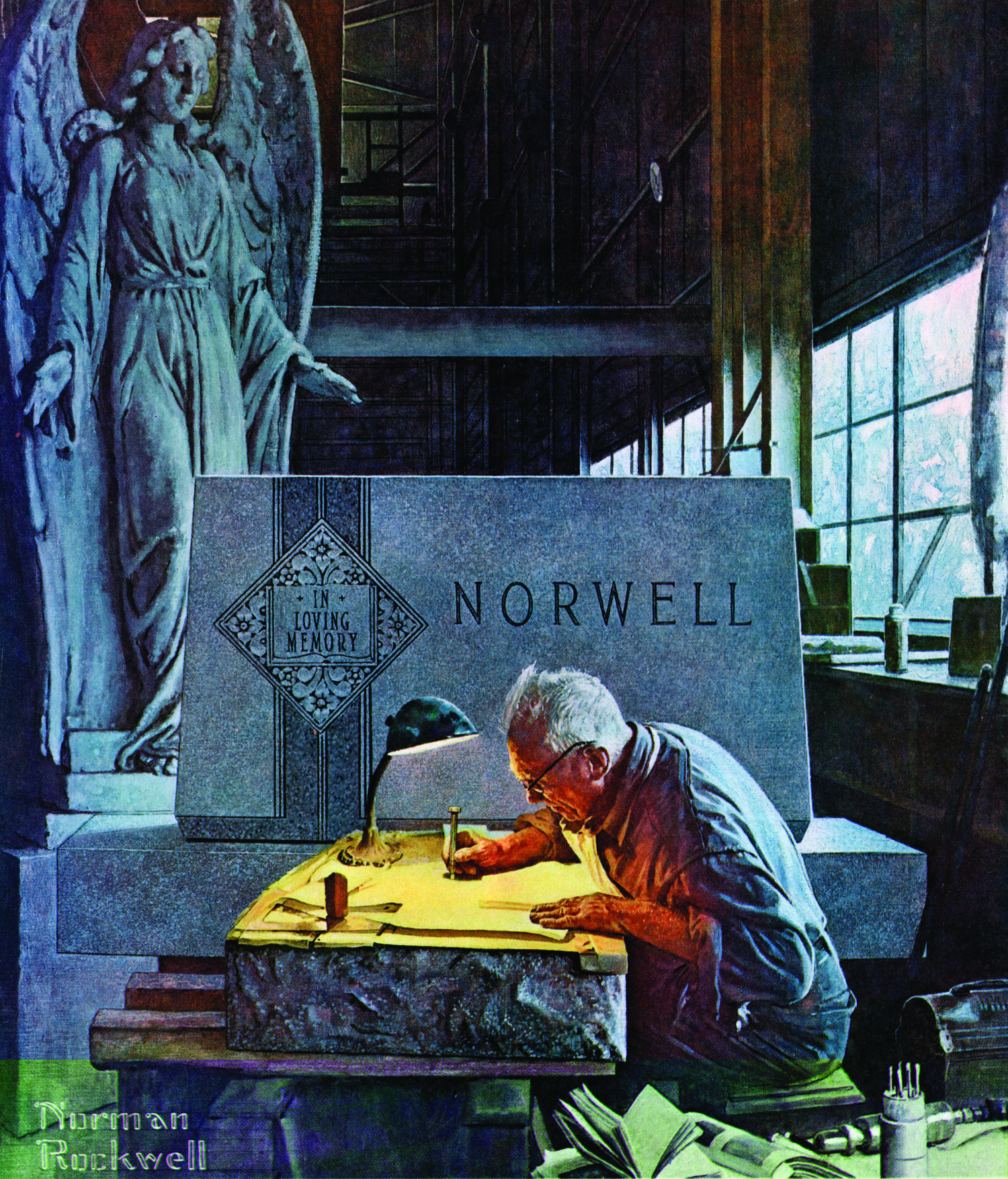 This timeless oil painting now hangs in the Rock of Ages Visitors Center in Barre.
In1963 Rock of Ages commissioned Rockwell, who was a Vermont resident at the time, to create a story about love and devotion to the craft of stone carving. "The Craftsman," an oil painting, depicts George Seivwright, a longtime Rock of Ages memorial artist, as he tirelessly labors to craft a flawless memorial.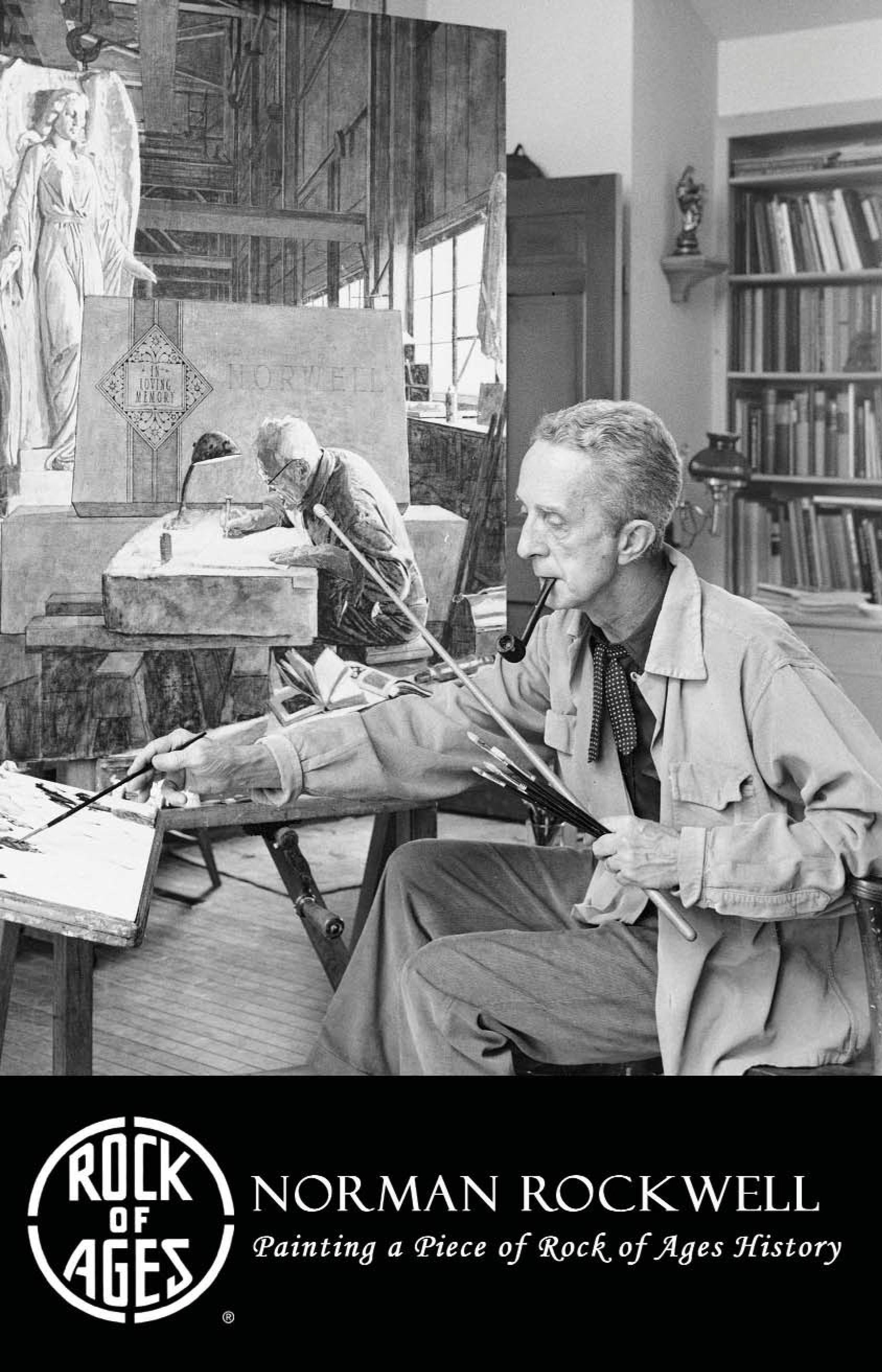 A photograph of Rockwell at work in his studio on the Rock of Ages canvas.
In 1984 Swenson Granite purchased Rock of Ages and the two companies have continued to operate under separate names.
Swenson Granite: A Family Legacy
Since its patriarch John Swenson moved to New Hampshire in the 1880s, the Swenson family has worked, owned, and operated granite quarries in Concord providing stone to some of the most notable landmarks in the US including parts of the Tomb of the Unknown Soldier, the Brooklyn Bridge and the Pentagon.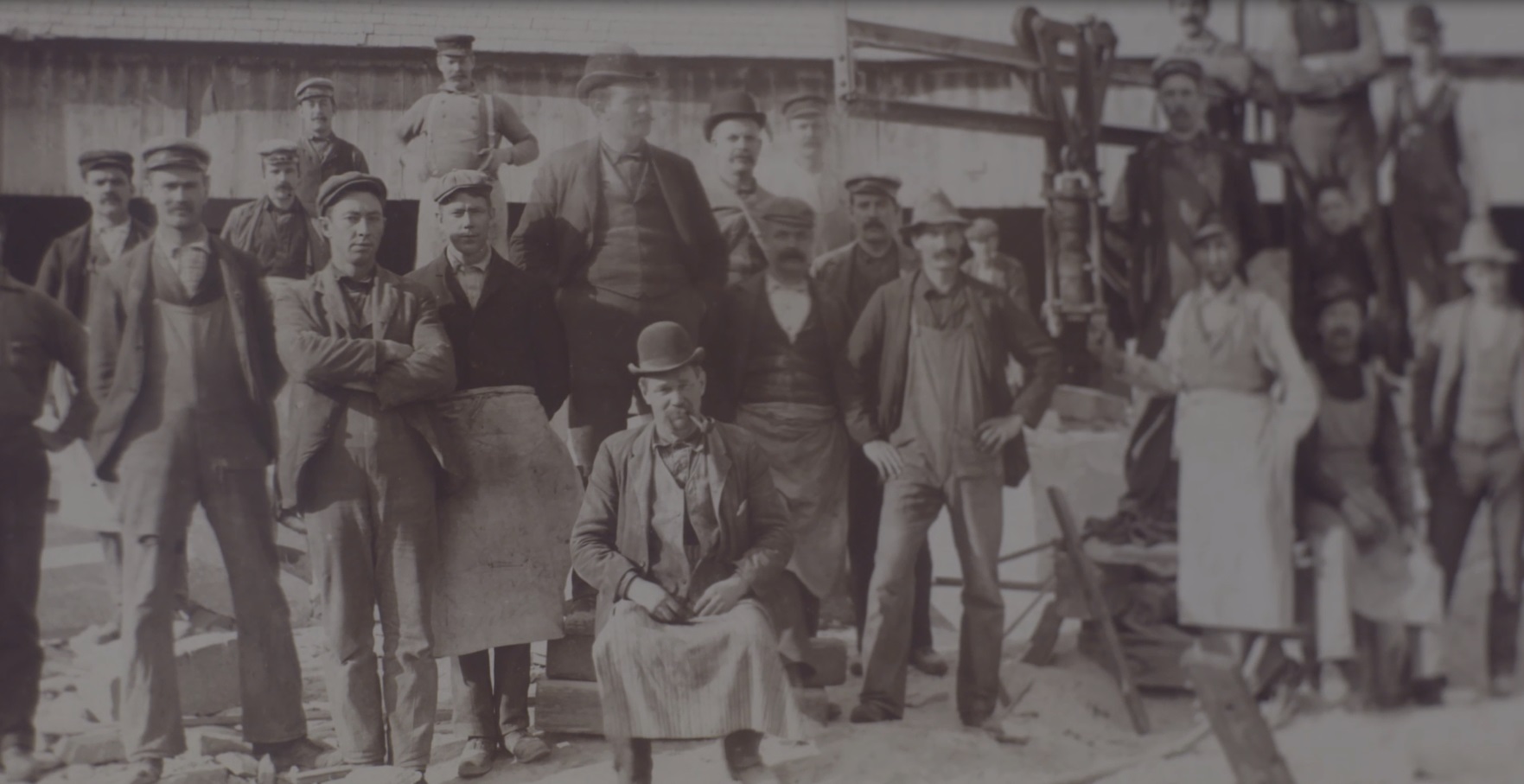 John Swenson seated in front of his quarry crew in the 1880s.
The Swenson company also furnished thousands of building jobs including Waldorf-Astoria Hotel, Tiffany's jewelry store, the Ford Foundation, the steps of St. Patrick's Cathedral, Seagram's building and CBS Broadcasting's "Black Rock".
With the purchase of Rock of Ages Corp., Swenson Granite Company became the largest quarrier and granite memorial manufacturer in North America. In this merger with Polycor, Swenson and Rock of Ages continue to be part of what is the largest stone company in North America.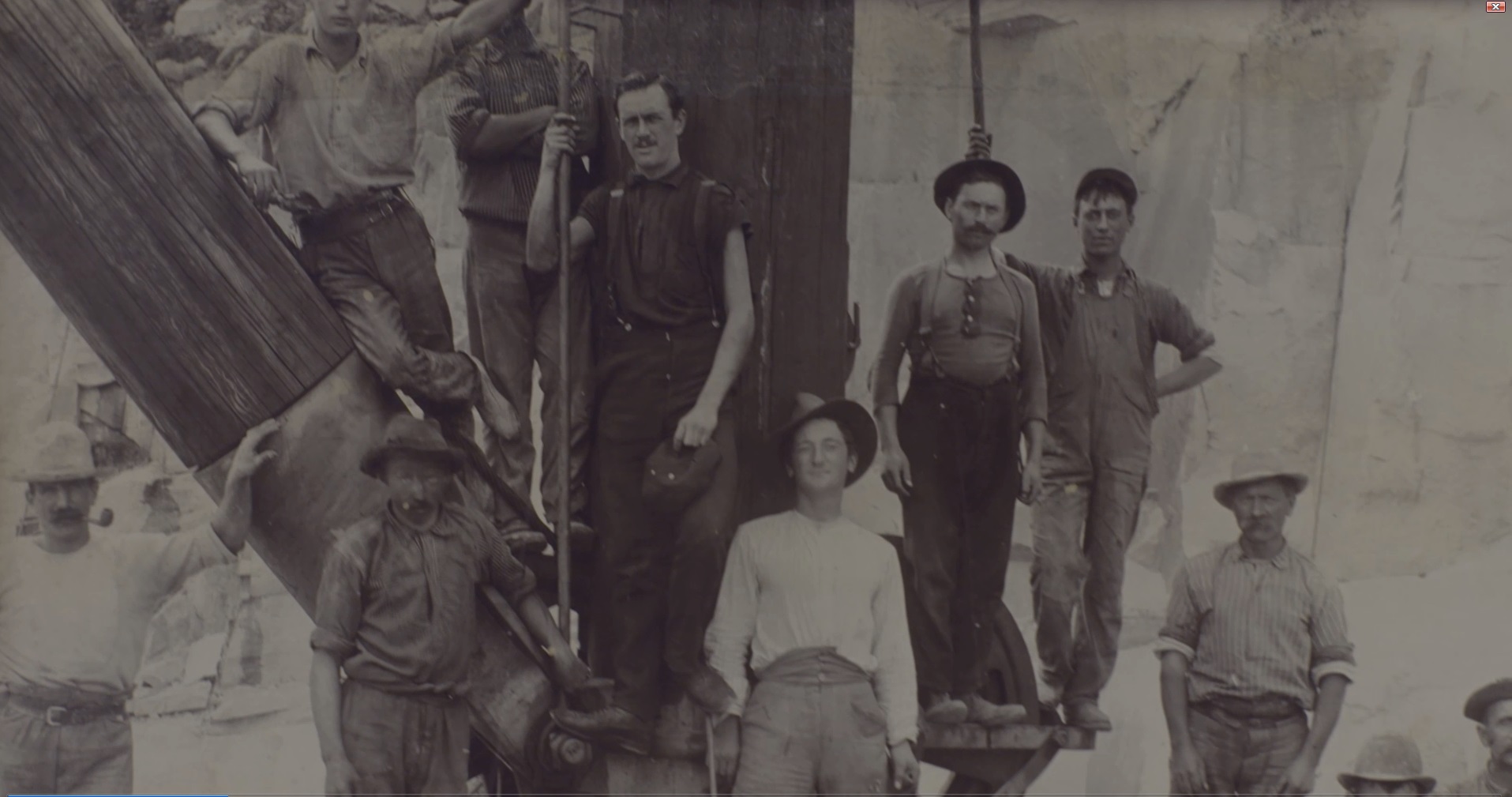 Swenson Granite was also a pioneer in worker safety installing the first ever dust collection service in the industry.
Kurt Swenson is a fourth generation leader of the company who started working summers at the quarry during college. In 1974 he joined the company as chairman of the board and has been in that position ever since. For Swenson, the move under the Polycor umbrella is one that will continue his family's legacy.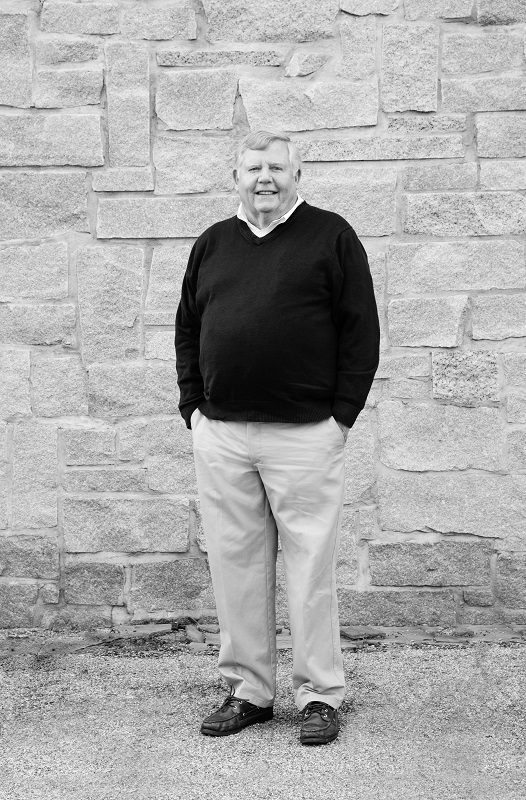 Kurt Swenson of Swenson Granite Works
"We made the decision as a family that the right step would be to get new owners of the company," Swenson said. "It's been fun. It's been an adventure. It's a great product. It outlives us. I wish I was 25 years younger so that I could be part of the collaboration that's going to take place between the companies. The good news is that Patrick Perus knows the business. He's experienced in the business."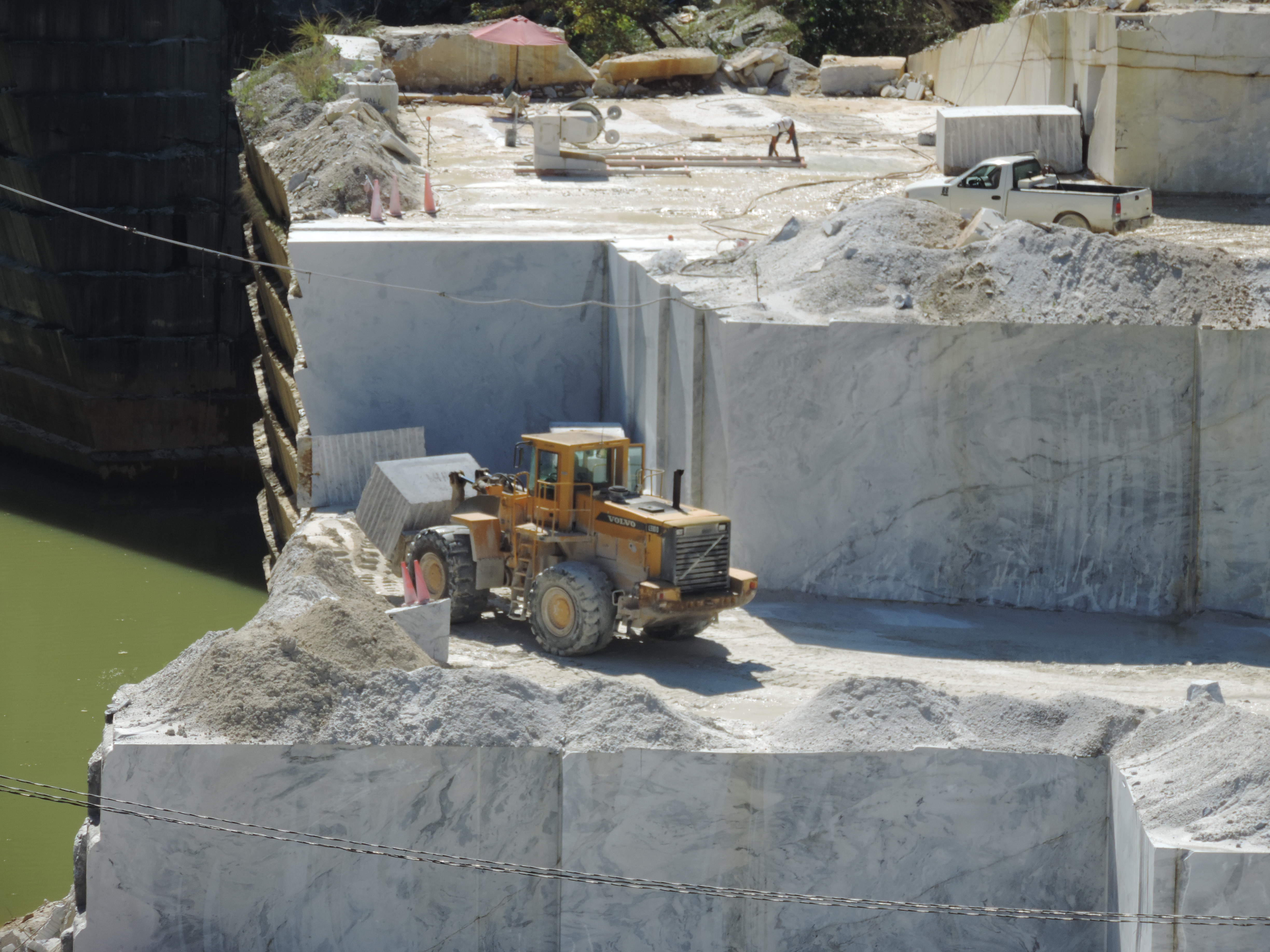 Polycor's Tate, Georgia quarry known for it's White Cherokee and Pearl Grey marbles incorporated into America's most notable landmarks such as the Lincoln Memorial and St. Patrick's Cathedral.
"We are quarriers, one and all. It is at the heart of what we do," Perus said. "Our mission is to supply the world market with the most prestigious stone from North America, and by combining forces, we are in a much better position to do just that."