Why Architects Love Using Polycor's Sustainable Natural Stone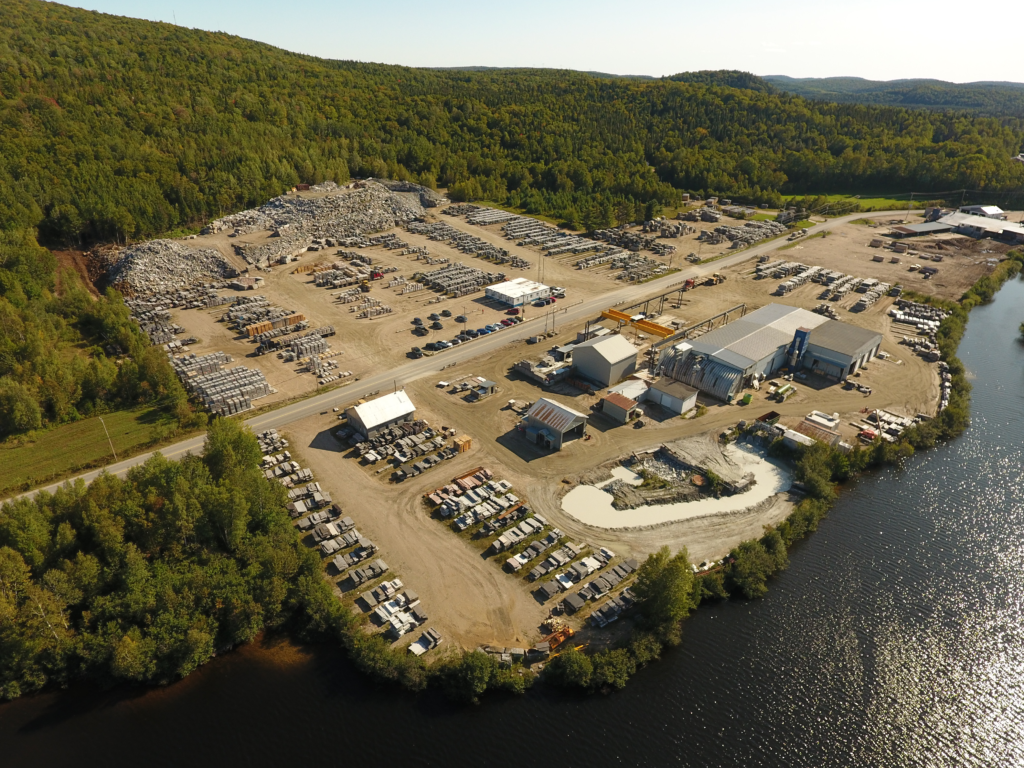 Sustainable building practices continue to grow in impact, as architects, builders, designers, and homeowners all seek new ways to reduce their environmental impact. Choosing sustainable building materials is an important part of this effort, and natural stone is an often-forgotten option that can contribute to a building's sustainability.
The utilization of natural stone as a sustainable material in the architecture industry has been overshadowed by the growing interest in the development and manufacture of sustainable materials. Companies are increasingly modifying their products' ingredients or incorporating solar panels, and undertaking other operational improvements at their facilities in pursuit of sustainability. But there's an eco-friendly product that already exists: natural stone.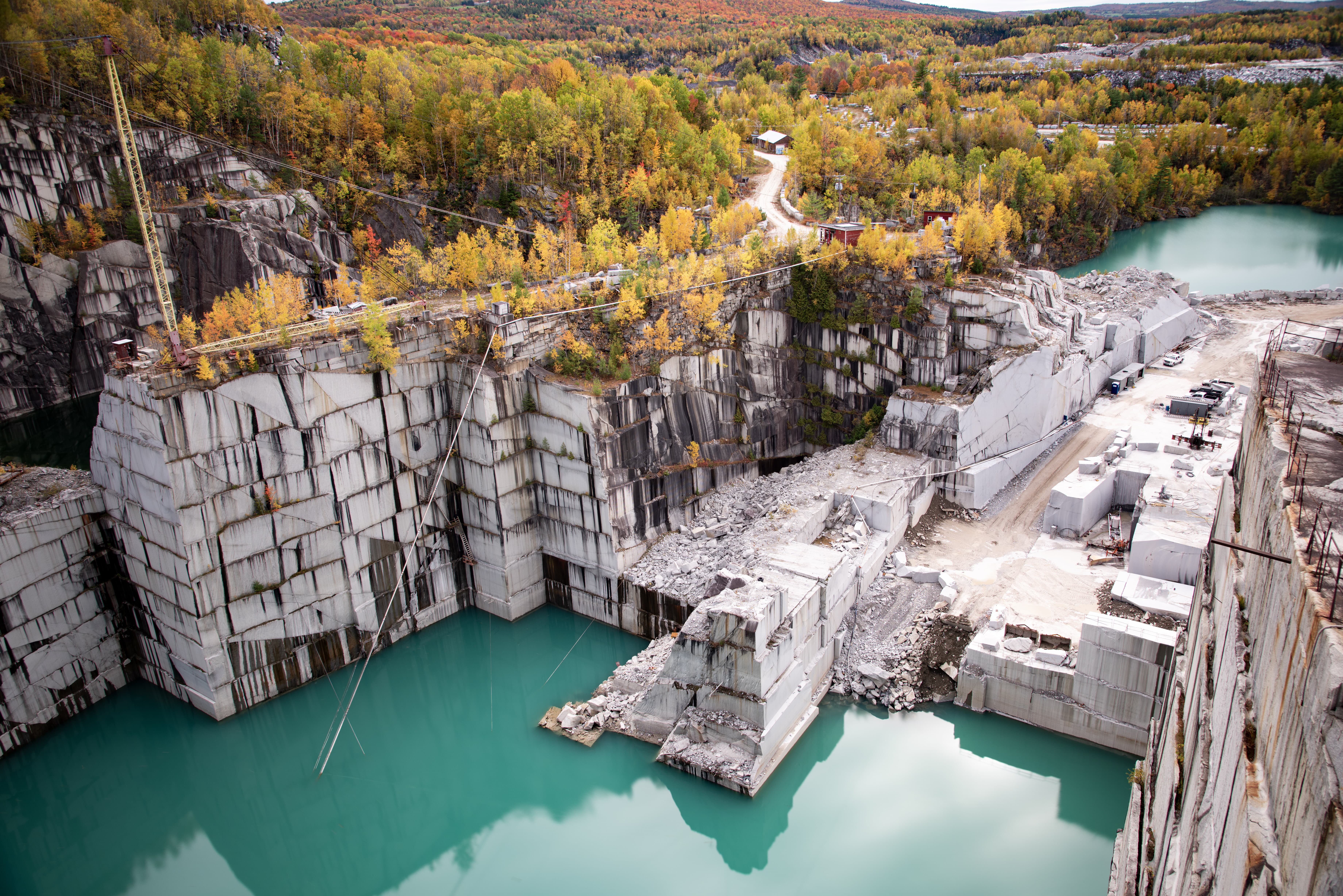 Polycor Barre quarry, Vermont. NSI-373 Sustainable Certified Quarry. Credit: Jarold Dumouchel
Stone is made by Mother Earth
Created by and of the earth, natural stone has an inherently low embodied energy because it is nearly complete as a building material in its natural state. Basically, Mother Nature has done most of the manufacturing for us already via geological forces within the earth's crust. This bypasses the energy-intensive processes involved in processing raw materials, such as burning, heating or refining, which can result in large carbon dioxide (CO2) emissions. Plus, it eliminates the need to acquire and transport the raw material ingredients themselves, from disparate regions around the world, to various factories and plants.
Natural stone has a low embodied carbon, which means that the amount of carbon dioxide emitted during the extraction, manufacturing, and transportation of stone products is much lower compared to other building materials like concrete and steel. Natural stone is harvested from quarries using simple machinery and transportation, with no additional energy input required. It's not produced or manufactured from an amalgamation of various ingredients and compounds, it is simply fabricated into incrementally smaller units for its intended application – be it a building facade panel, a paver, or curbing. It's a low-emitting material that can contribute to LEED® credits. Additionally, natural stone does not contain any volatile organic compounds (VOCs), which are harmful chemicals that can negatively impact indoor air quality and produce unwanted side effects in humans, plants and animals.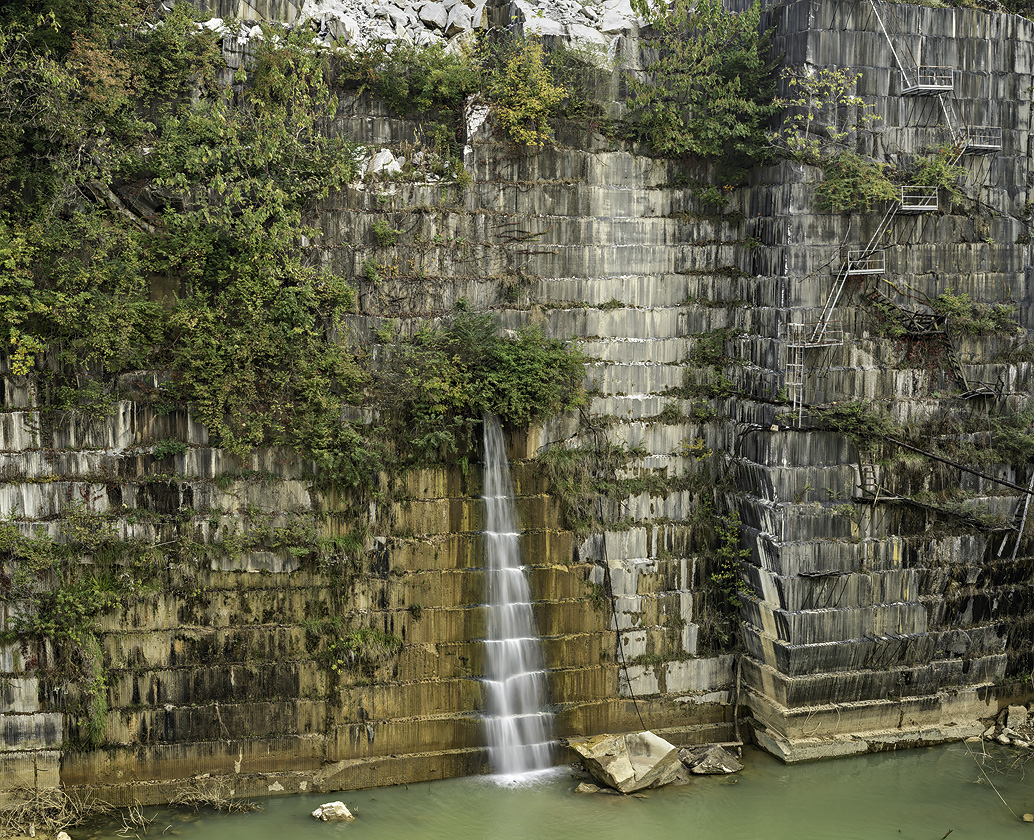 Georgia Marble quarry, Tate, Georgia. NSI-373 Sustainable Certified Quarry. Credit: M. Schultze
Partners in the 2030 Challenge
Meanwhile, the cement industry alone is responsible for 8% of planet-warming CO2 emissions. The buildings and construction sector was found to be responsible for 39% of energy and process-related CO2 emissions in 2018, with 11% of that coming from the manufacture of building materials and products such as steel, cement, and glass. When you add those together it is obvious that natural stone, which comes to us ready-made, is already a superior material for construction projects.
In response, Architecture 2030 created the "2030 Challenge," with the goal that all new buildings, developments, and major renovations be carbon-neutral by the year 2030.
This group was created nearly 20 years ago with architects initially focusing on the reduction of buildings' operational carbon [GHG emissions arising from energy consumption], but more recently has shifted focus to embodied carbon of construction materials [GHG emissions arising from the manufacturing, transportation, installation, maintenance, and disposal of building materials] which is crucial to achieving zero carbon buildings by 2030. This bold mission strives to rapidly transform the industry from being a major emitter of greenhouse gases to a central solution to the climate crisis itself.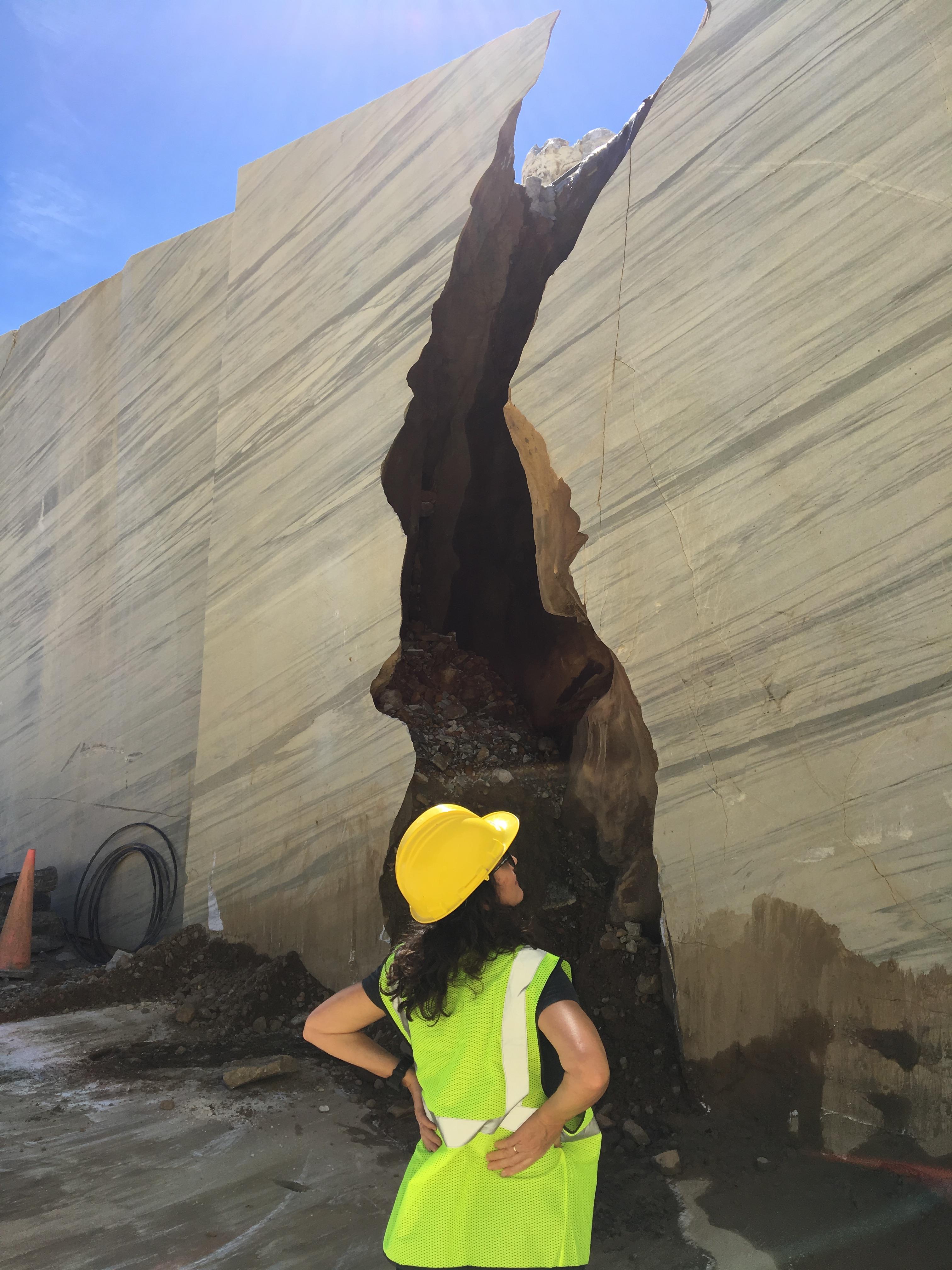 Georgia Marble NSI-373 Certified Sustainable Quarry and Plant site.
Stone has stood the test of time
Using stone in construction is not exactly a new idea, and iconic landmarks like the Parthenon, Stonehenge, and the Great Wall of China demonstrate the durability of natural stone. While a stone facade on a building can last for centuries, a concrete facade likely needs to be replaced every few decades.
Stone's durability and long lifespan lead to minimal maintenance needs and diminish resource-intensive renovations, further reducing its environmental footprint.
Moreover, natural stone can be recycled and repurposed for future projects, resulting in a reduction of waste. Learn about the Sustainable Advantages of Indiana Limestone in our Case Study: An Enduring Legacy at Dallas' Old Parkland Campus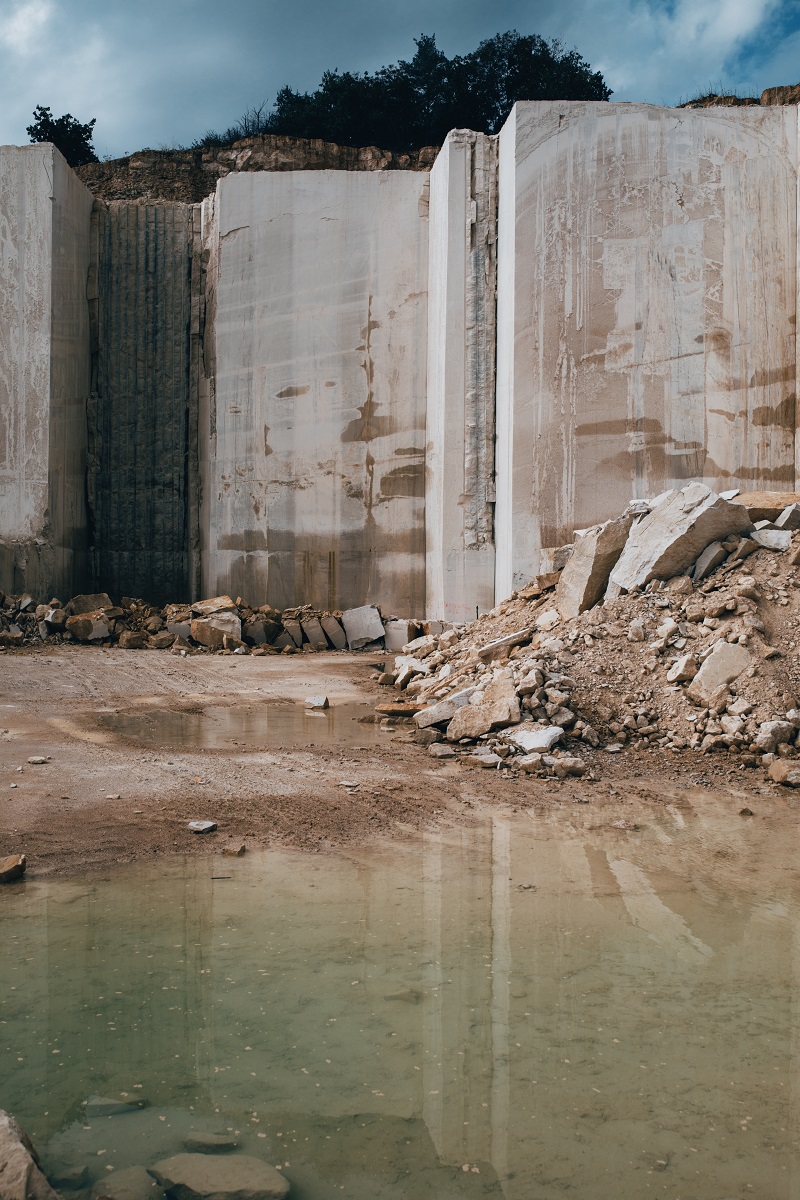 Massangis quarry, Bourgogne, France. Certified Sustainable Quarry site.
We've got the data to prove it
We know natural stone is one of — if not the most — sustainable building products available. And the industry is now getting the technical support to prove it.
That's why Environmental Product Declarations (EPDs) are such an exciting and important development. EDPs are independently verified and registered documentation that provide transparent information and data on the environmental impact of a product over its life cycle, in a single comprehensive report. They clearly and factually define the environmental impacts throughout the entire life cycle of natural stone, including quarrying, fabrication, installation, care and maintenance, and disposal. Simply put, an EPD is a tool that provides architects and design teams transparency and numerical values that can help realize their green building goals. And the first industry-wide Environmental Product Declarations for natural stone are now available in Polycor's Sustainability Resources.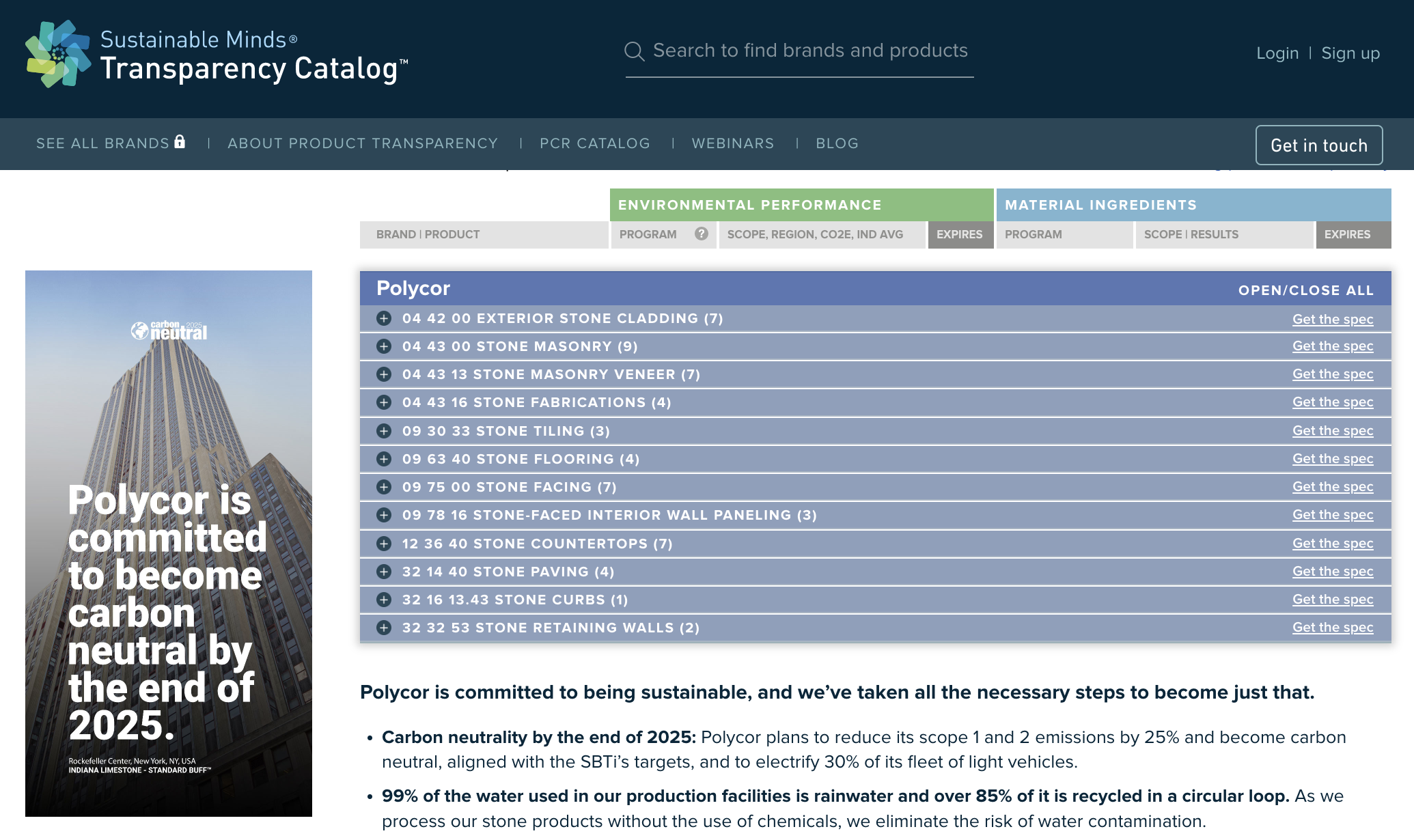 "The importance of having EPDs for the natural stone industry can't be overstated," said Ralph Morgan, Director of Environment and Sustainability for Polycor. "The terms 'natural' and 'environmentally sustainable' do not mean the same thing. We now have the independent data to show how using natural stone in projects can provide lower embodied carbon options, providing the building community with the information they want and need."
Complementary to the Life Cycle Assessment tools that are the basis of most EPDs, Health Product Declarations (HPDs) provide greater transparency of material ingredients and their potential human health impacts. Through a special exception for geological materials, the National Stone Institute (NSI) published declarations representative of common stone types, including granite, marble, and limestone. The HPDs and Life Cycle Assessment reports demonstrate how natural stone is a lower-carbon building material. Learn How to Harness Environmental Product Declarations for Sustainable Stone Selection in our blog post.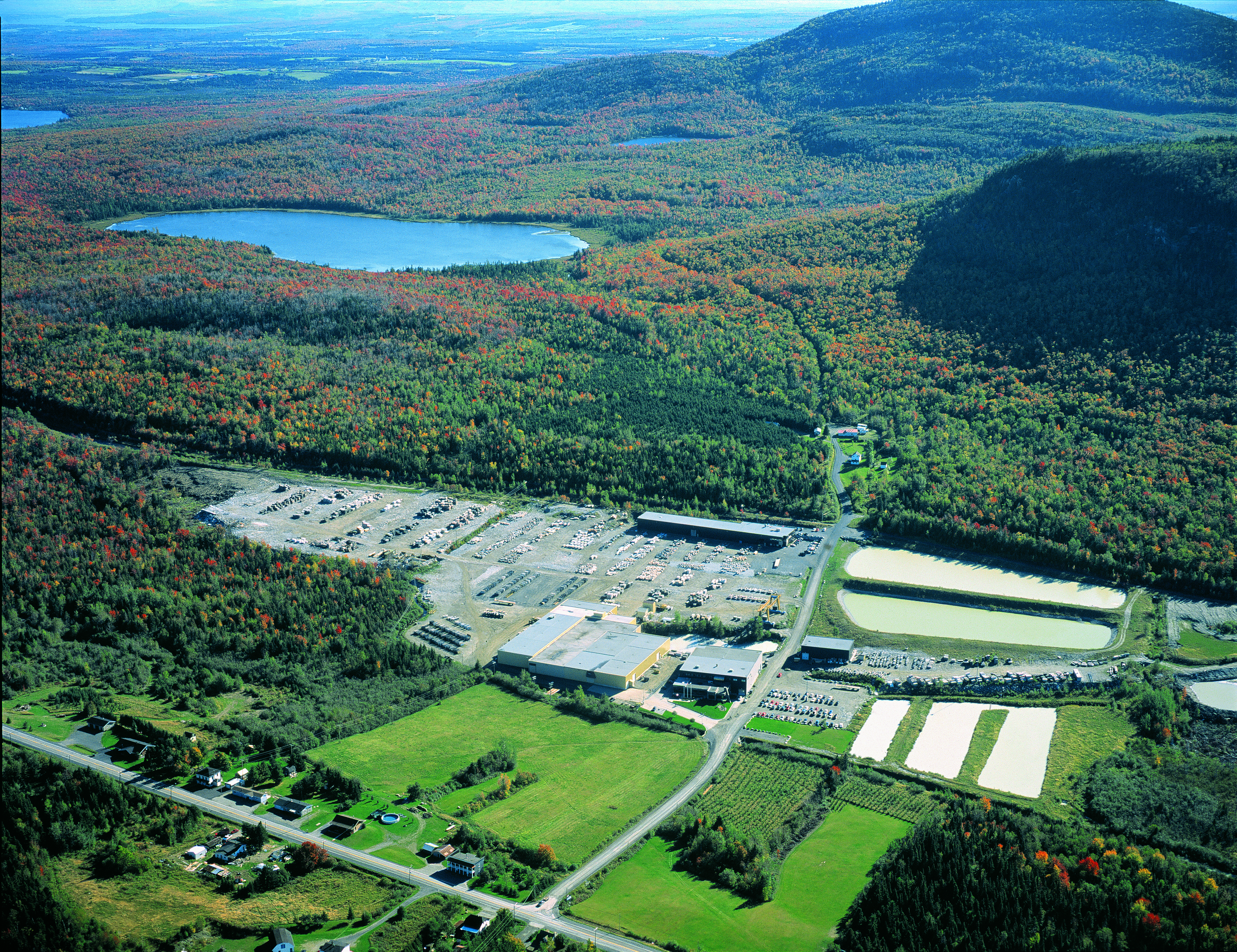 Polycor's history of innovation
Polycor was the first natural stone quarrier to make a firm commitment to carbon neutrality, and among the first in the manufacturing industry to take a leadership role in the essential work of decarbonization. We're proud to be one of just 18 companies who participated in the creation of Natural Stone EDPs by contributing the collected lifecycle data. Our commitment to sustainability has led us to implement several measures to reduce our environmental impact. We operate our quarries in a responsible manner, ensuring that the natural resources are managed efficiently and with minimal environmental disturbance.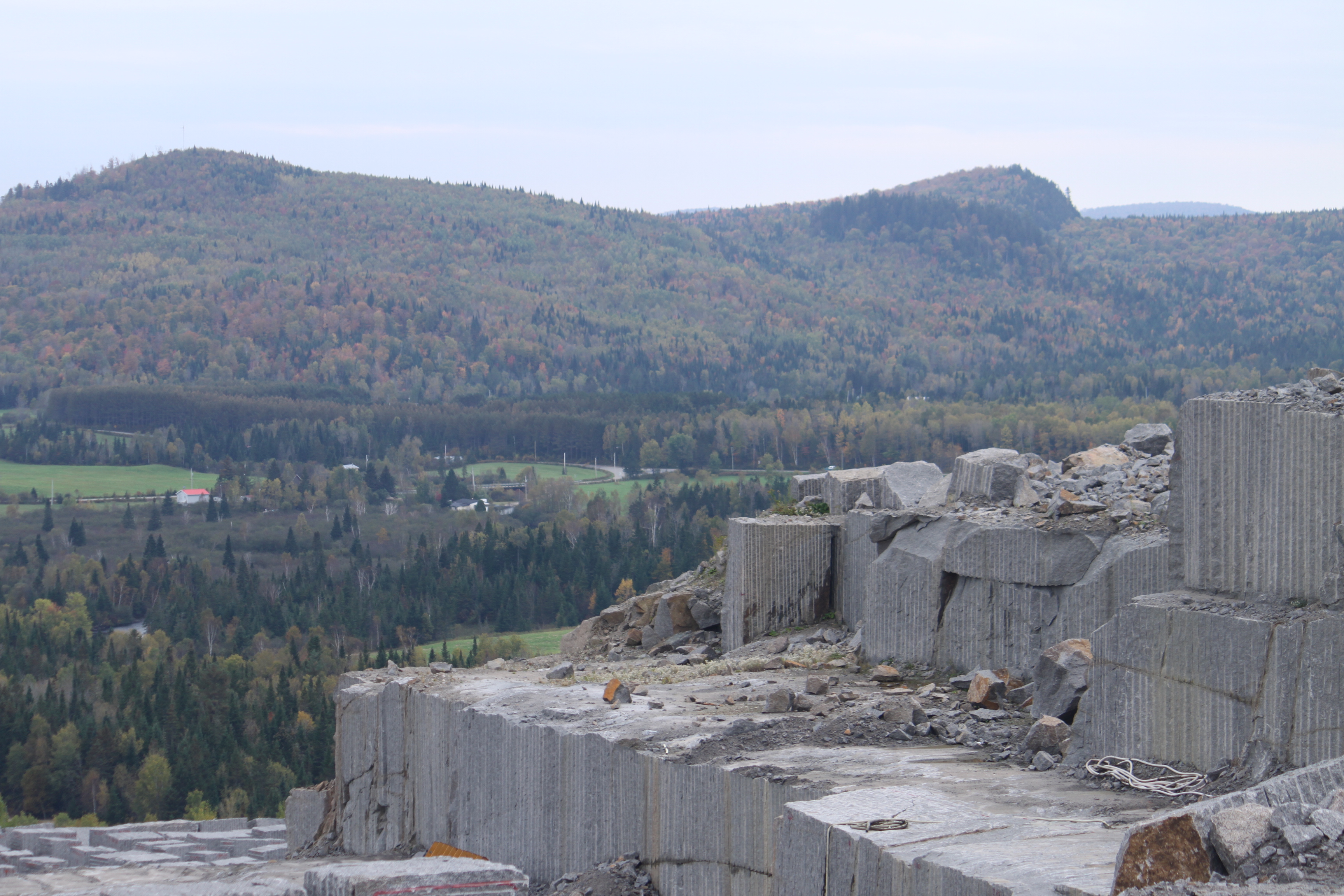 We have also invested in the latest technologies to minimize our carbon footprint, including using renewable energy sources and reducing waste. Polycor is also committed to social responsibility and ethical sourcing, ensuring that all our products are produced in compliance with rigorous environmental, social, and governance standards. Overall, we strive to be a leader in sustainability in the natural stone industry and remain wholly committed to creating a more sustainable future. Join us in creating a more sustainable future, together.