Your New Coffee Table is Straight from the Quarry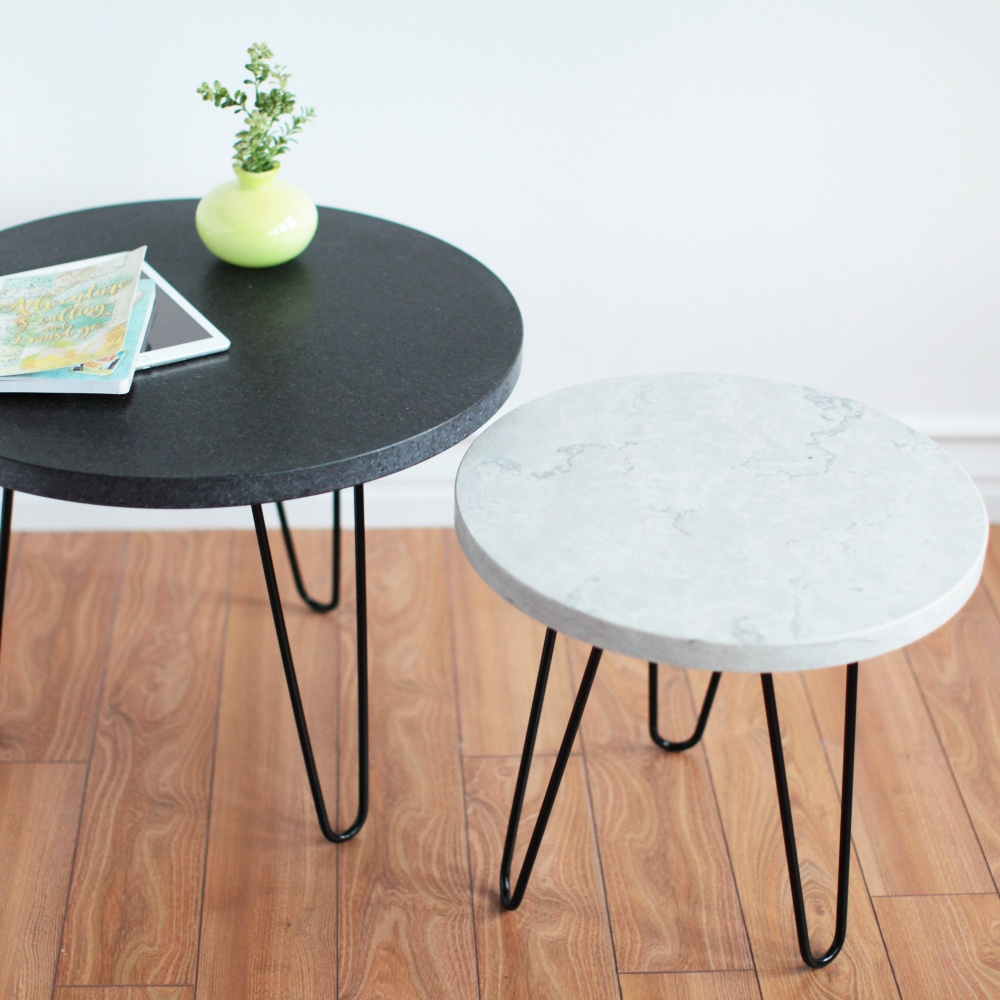 For too long our favorite natural material has been confined to kitchens, baths and facades. No more. With the help of some talented designers and craftsmen we're breaking natural stone out of the kitchen and bath mold and bringing it into your favorite interior living spaces. Enter The Stone Boutique.
The Stone Boutique is the result of the ideas of a dynamic team of Polycor Inc. employees, led by marketing team members Pascale Blais and Marie-Eve Gilbert, who wanted to develop a collection of high-end products made of natural stone or with a natural stone look. Because why not have this gorgeous natural material throughout your home?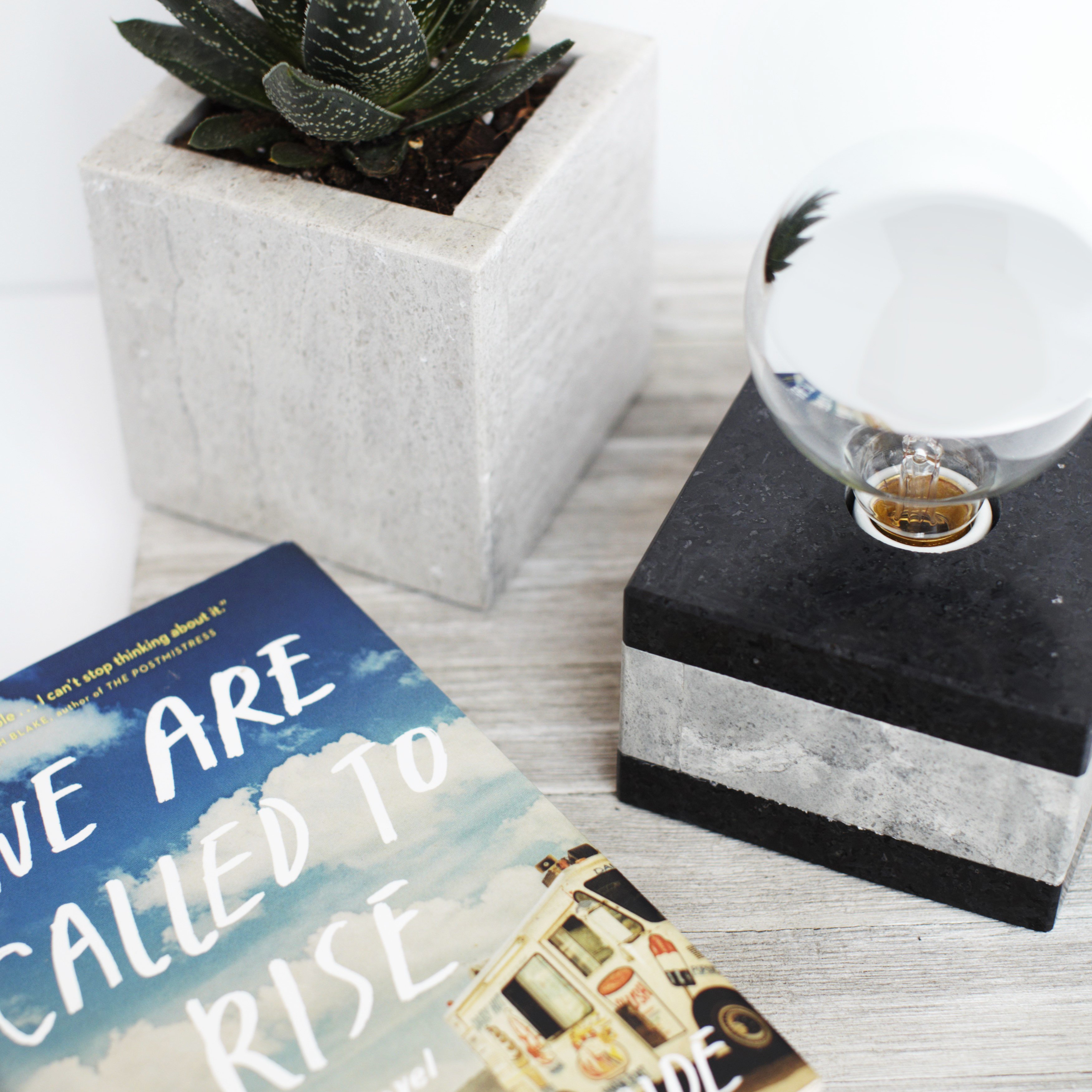 Saint Clair limestone planter and marble and granite lighting designed by Atelier Bussière.
The Stone Boutique was recently featured in Rue Magazine a bimonthly digital interior design magazine known for its love of natural materials and high design.
Marie-Eve Gilbert, Polycor's Marketing Coordinator, says, "Our mission is to move people to fall in love with natural stone by creating a high-end lifestyle product line, that features fresh and modern makers of furniture, home decor and housewares."
Conservation was also part of our aim. These objects are created from smaller pieces of stone from the quarrying process. For example, the Georgia marble comes from our zero waste quarry in Tate, GA. Even the tiniest stone fragments are reused as marble gravel, for instance.
"We wanted to use our quarried stone beyond kitchen countertops and architectural facades to use as much of the stone as possible to create beautiful objects of all sizes and types," Marie-Eve said.
To create The Stone Boutique, we sought out local start-ups and artisan workshops. Each product is made in North America with U.S. and Canadian quarried natural stone. Marie-Eve says, "Because our high-quality items are made with many different types of stone and by many different craftspeople, there is a story behind each product."
Many of the larger decoration and furniture products are made by Atelier Bussière, a local artisan in the Province of Quebec, Canada.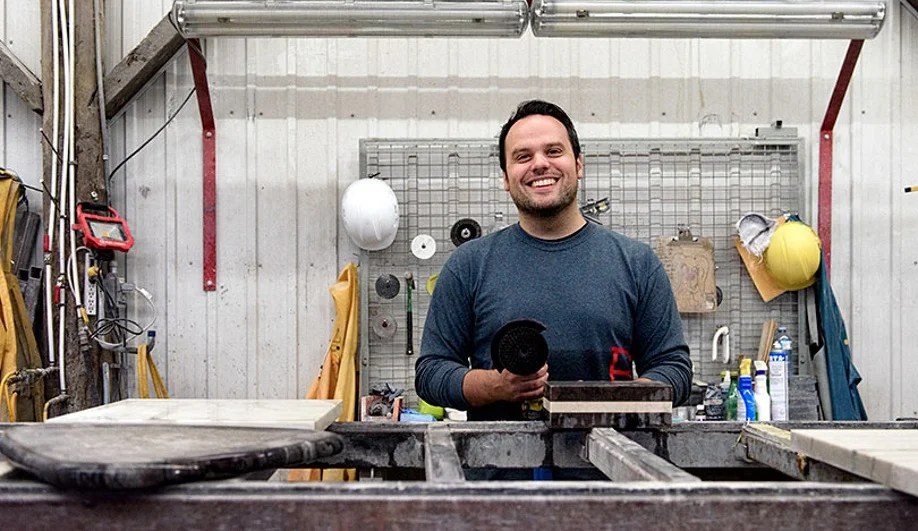 Photo by Design Milk.
Principal designer Jean-François Bussière was named a top talent by Toronto Design Week. His atelier focuses on creating bespoke furniture pieces and accessories using stone and locally sourced wood.
Bussière began his business as a countertop fabrication shop in 2010. When he sold the business in 2016, Bussière found himself alone with a workshop full of stone off cuts and tools. Since then the designer has focused on creating one-of-a-kind furniture pieces and accessories using stone and locally sourced wood.
Atelier Bussière's stone furniture and decor pieces join our existing collection of American stone tableware and new clothing and phone accessories from Canada.
Coasters, cups and whisky chilling stones are just some of the items produced by artisans in Virginia, near our Alberene Soapstone quarry, and in Georgia, near the Georgia Marble quarry and production facility.
The collection also includes t-shirts made by Poche & Fils, a start-up from Montreal, and phone cases by KaseMe, a startup from the same region as Polycor's plant in Beauce, Quebec.