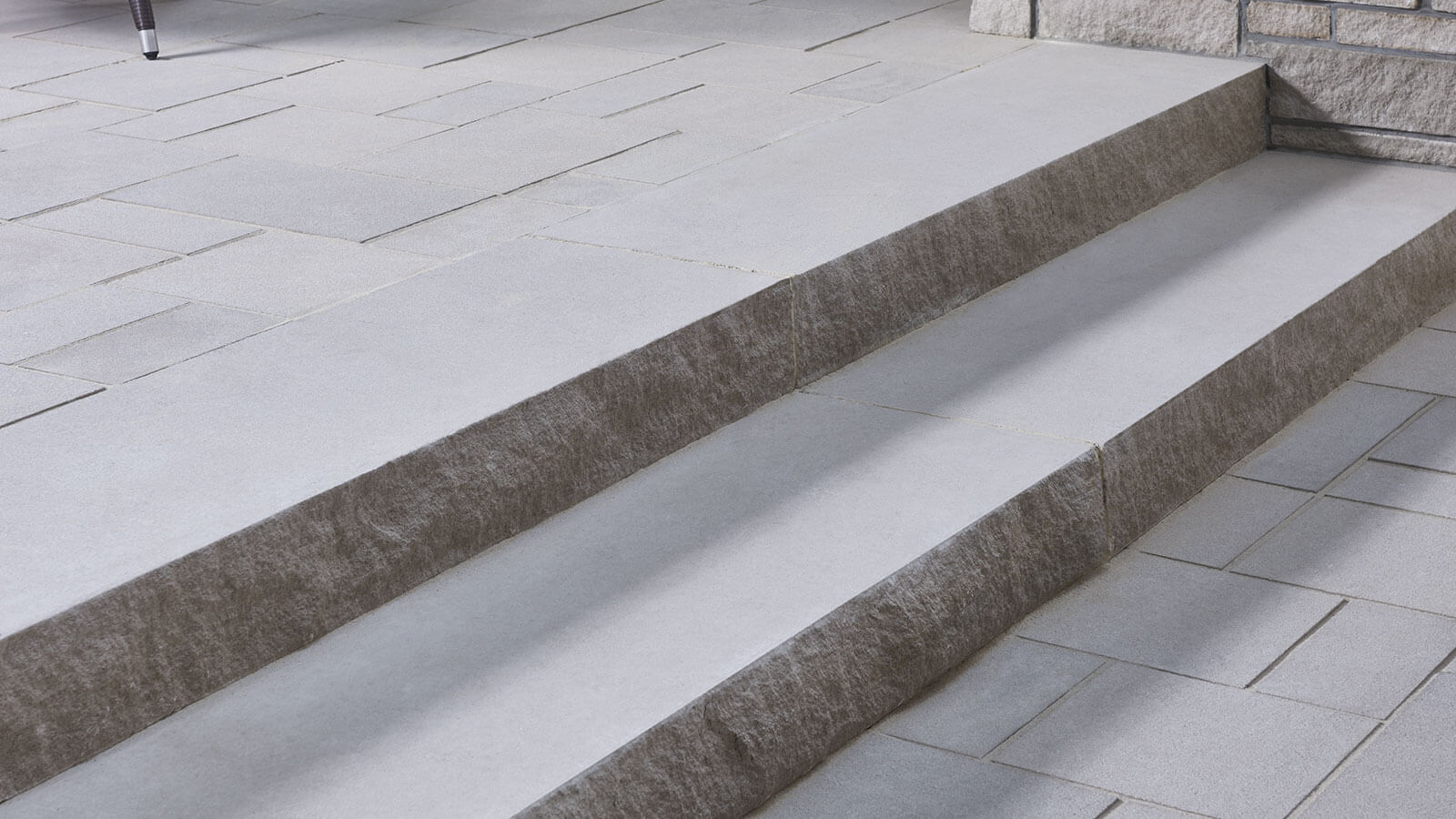 Hardscapes & Masonry
6″ Steps
---
Landscape Steps
Step Up Your Hardscape Design
With Stairways Made By Nature
---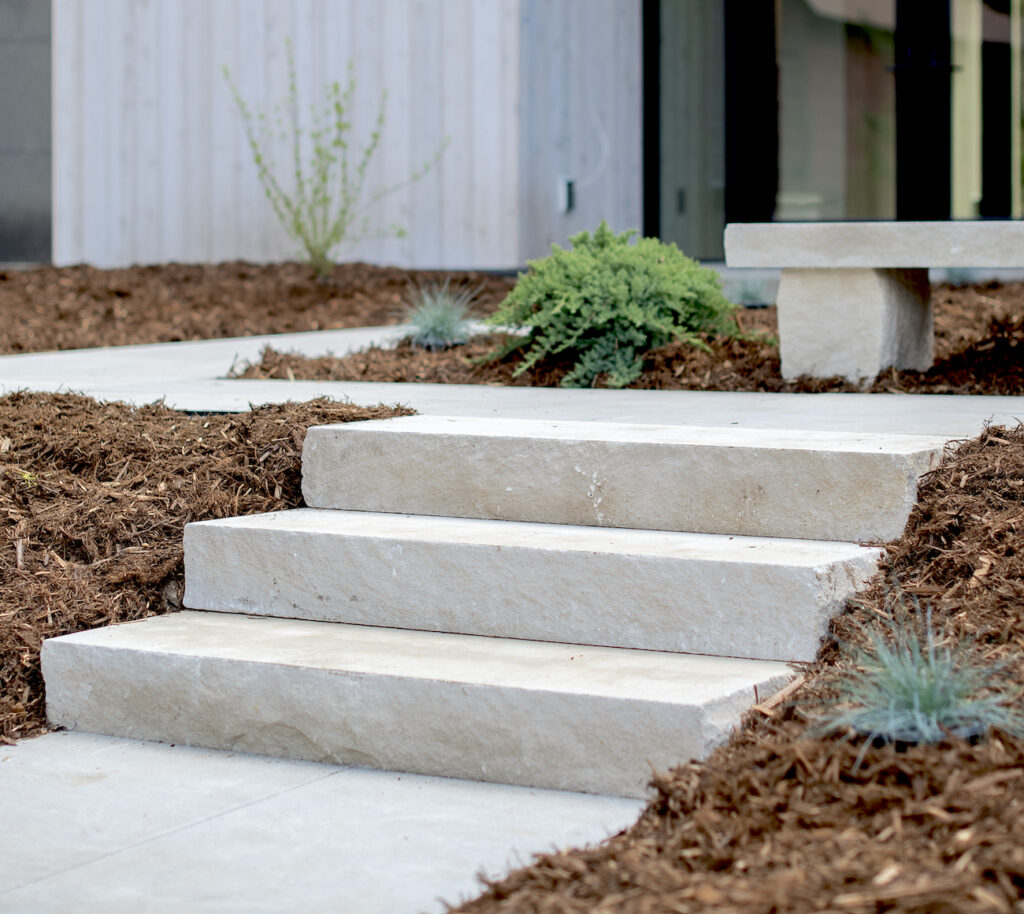 Landscape Steps
Create Durable And Timeless Step Elements From Single Pieces Of Natural Stone
---
Whether you're considering replacing existing steps or are designing a new construction, adding natural stone steps to an exterior hardscape brings beauty and long lasting elegance to any project.
Natural stone accents such as landscape steps not only enhance and protect your property, they also define and protect landscapes, increase property values and furnish a distinctive finishing touch.
Landscape Steps
Polycor Landscape Steps Are Cut And Finished From Solid Stone Blocks
---
Landscape steps lend a sense of weight and permanence to hardscaped areas. Contractors, designers and homeowners alike favor solid stone steps for their stability and organic appearance. The stone color options of our landscape steps perfectly complement a variety of other paving or retaining wall products. Plus, they look as if they have been carved out of the landscape itself (because they are!).
Installing landscape steps takes less time by excavating, preparing your base and laying the stone, compared to the longer process it takes to build forms and pour concrete or lay CMU blocks while allowing for cure times.
Simply level an aggregate base and lay the stone in place for instant step transitions in sloping yards or into different adjoining elevations or changes in grade.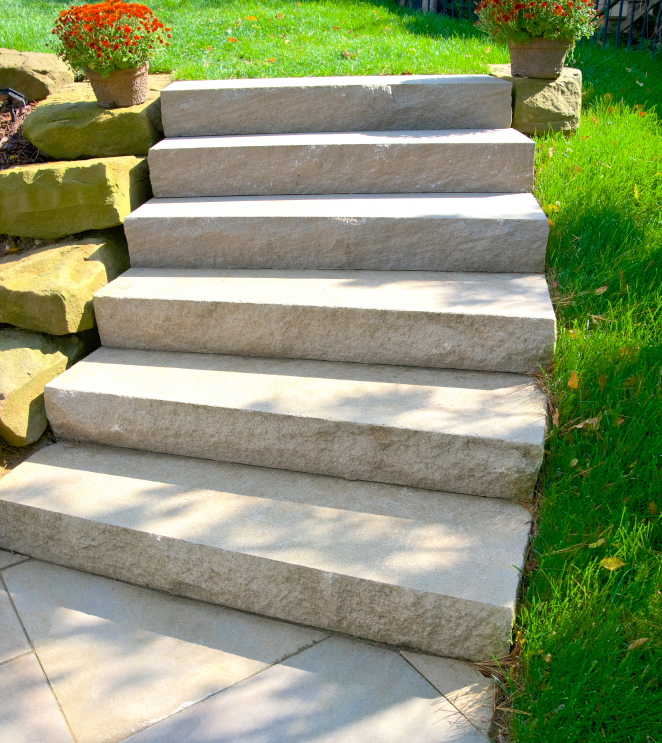 Dimensions: Size & Thickness
6" Landscape Step
Specifications
---
| Dimensions* | Thickness |
| --- | --- |
| 16″ X 36″ | 6" |
| 16″ X 48″ | 6" |
| 16″ X 60″ | 6" |
Current Inventory
Stone and Finish Options For
6" Landscapes Steps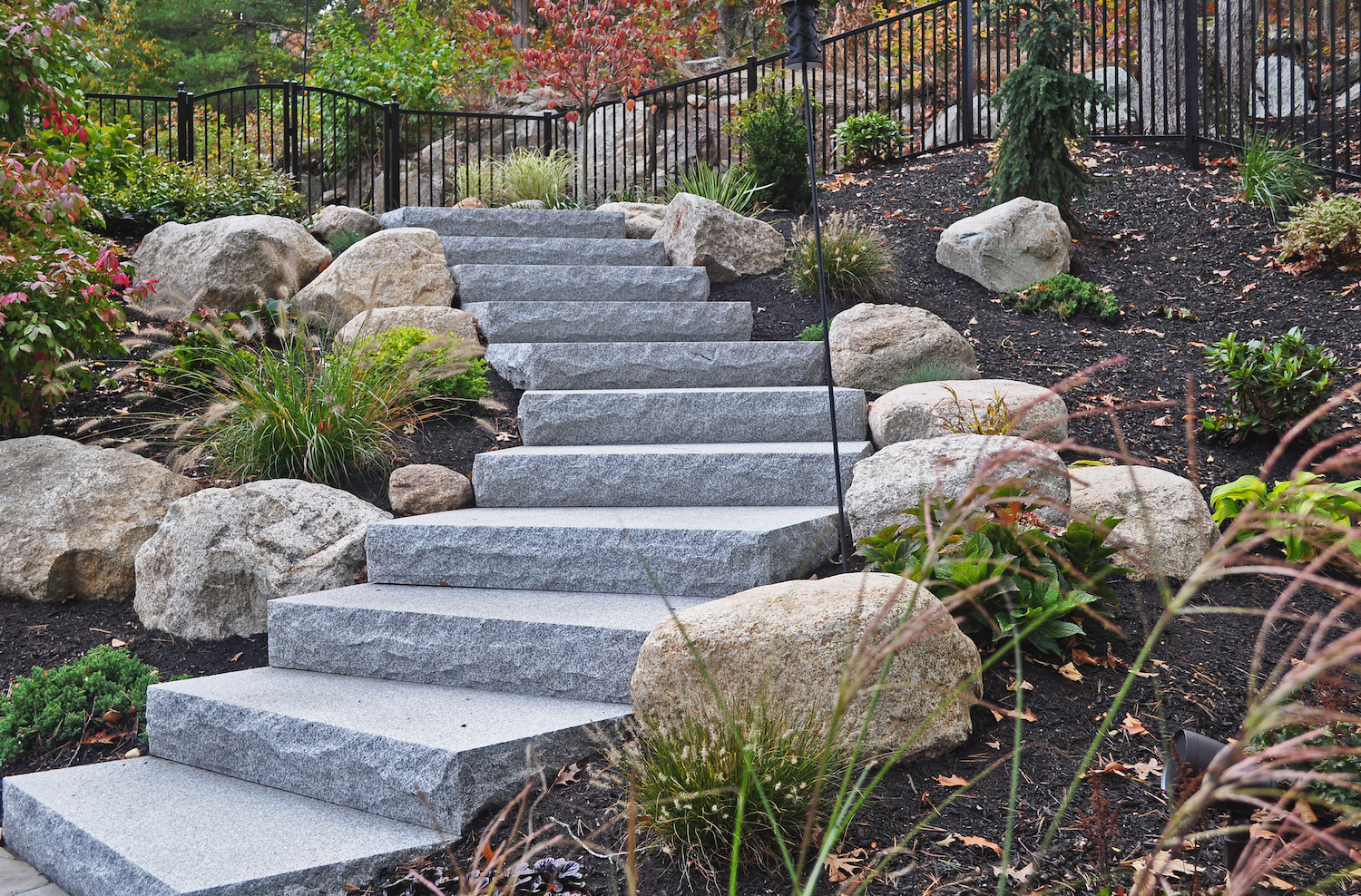 Find a Product Expert
Do You Have Questions about
6″ Steps
---
From the Blog
Browse Articles on
6" Landscapes Steps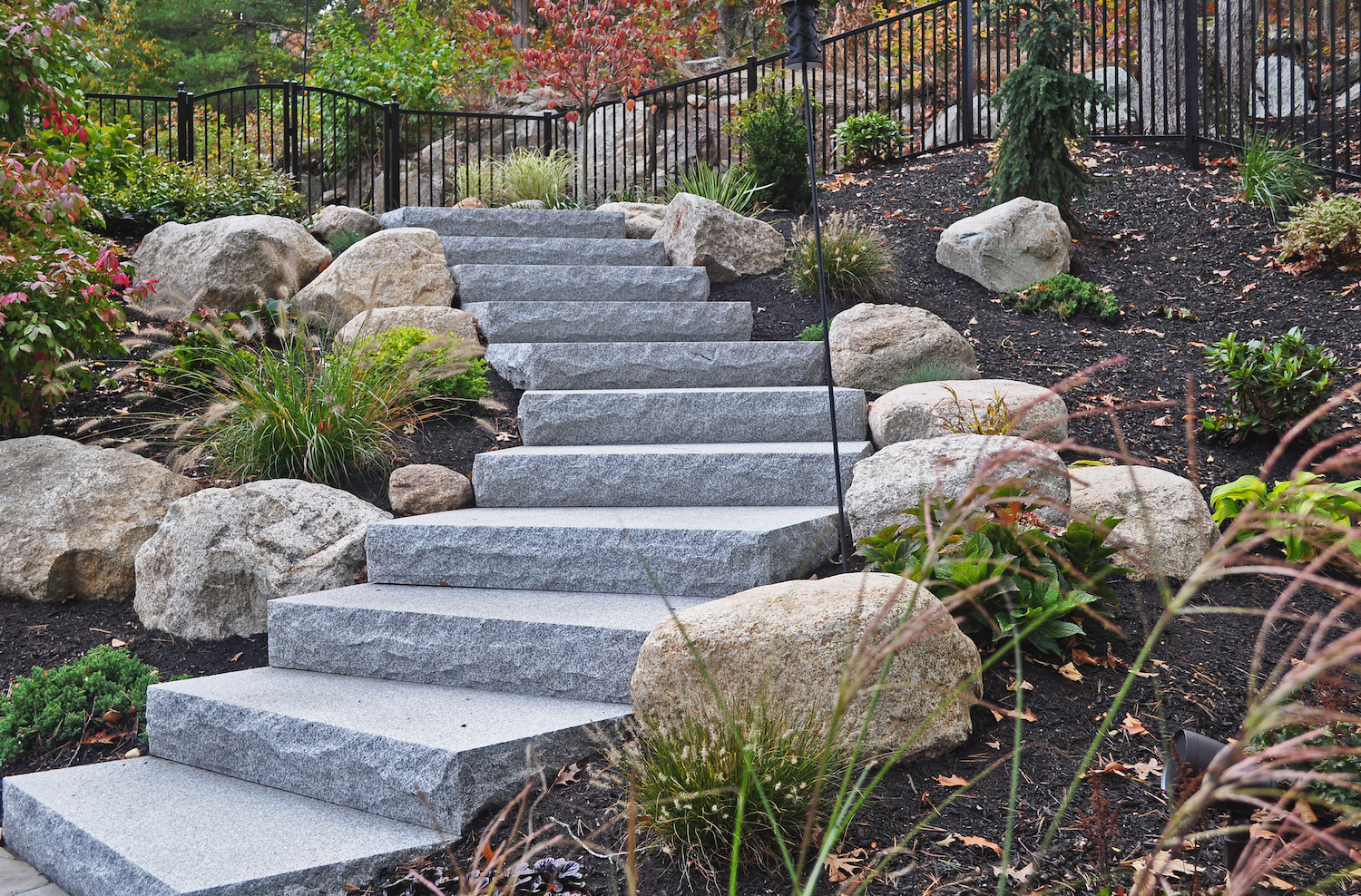 Find an Expert
Ready to talk to an expert
about natural stone?
---