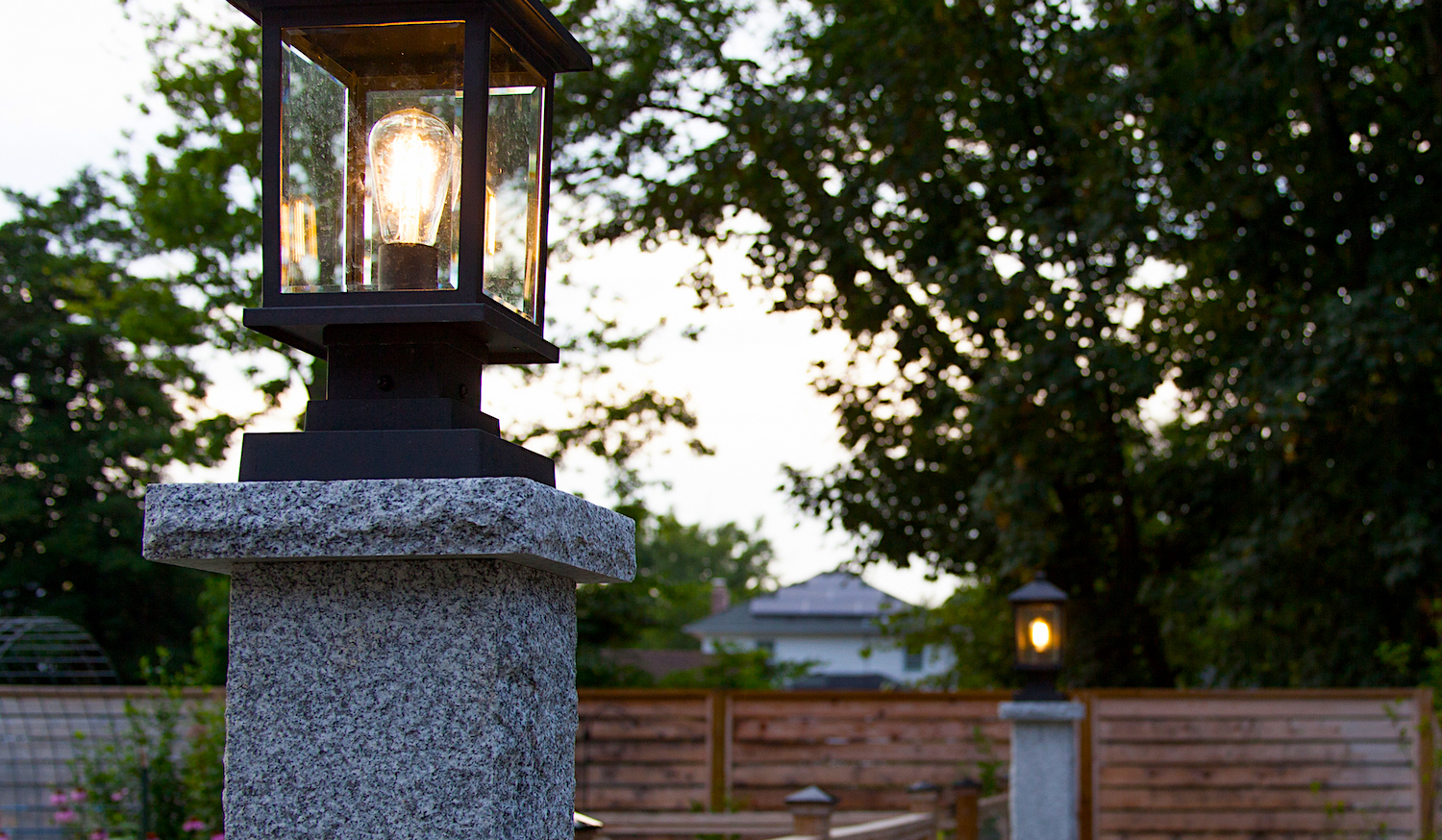 Hardscapes & Masonry
Mailbox & Lamp Posts
---
Mailbox & Lamp Post
Curb Appeal Doesn't Stop At The
Front Door
---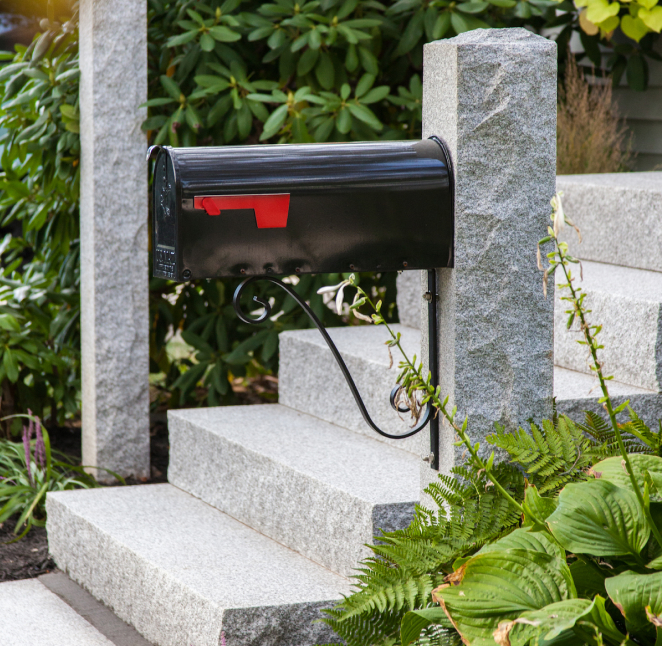 Mailbox
Make An Impression With The Functional Elegance Of Granite Mailbox Posts
---
The front of your home is more than just paint, trim and steps. You can create a stunning look and unique aesthetic around
your property that bring both beauty and value to your curb appeal. Start by replacing your unsightly mailbox post with
one made of solid granite for a lifetime of service.
Your mailbox is not only a gateway to communication with the outside world, it's also part of the overall design of your
home's landscaping. With a little planning, the right tools and some flexibility, installing a granite mailbox post will instantly upgrade your home's exterior.


Lamp Post
Light Up Your Landscape With Granite Lamp Posts
---
While installing a granite lamp post on your property might
seem like the cherry on top of your landscape design, outdoor lighting is critical for helping to establish borders and edges
and illuminating key landscape features. Really, it's more of
the cake than the icing.
Whether you choose to position a row of lights along the
entire length of the driveway, have it serve as a front door
beacon or to stand as sentries at the driveway's entrance,
granite lamp posts add functional elegance to any setting.
And when it comes to durability, there's nothing that
compares to granite, which will remain standing guard long
after iron or metal posts have rusted away.
Cut from solid blocks of granite from Polycor's local quarries,
the lamp posts come split faced on two sides, thermal
finished on the two opposing sides, and are pre-drilled
through the center for conveniently running wire. Overall measurements are 7" x 7" x 96" inches high. Attractive granite caps are also available to add a nice finish and shadow line
with distinctive overhangs.
So flip the switch, step back and admire the new addition to
your landscape with Polycor Granite Lamp Posts.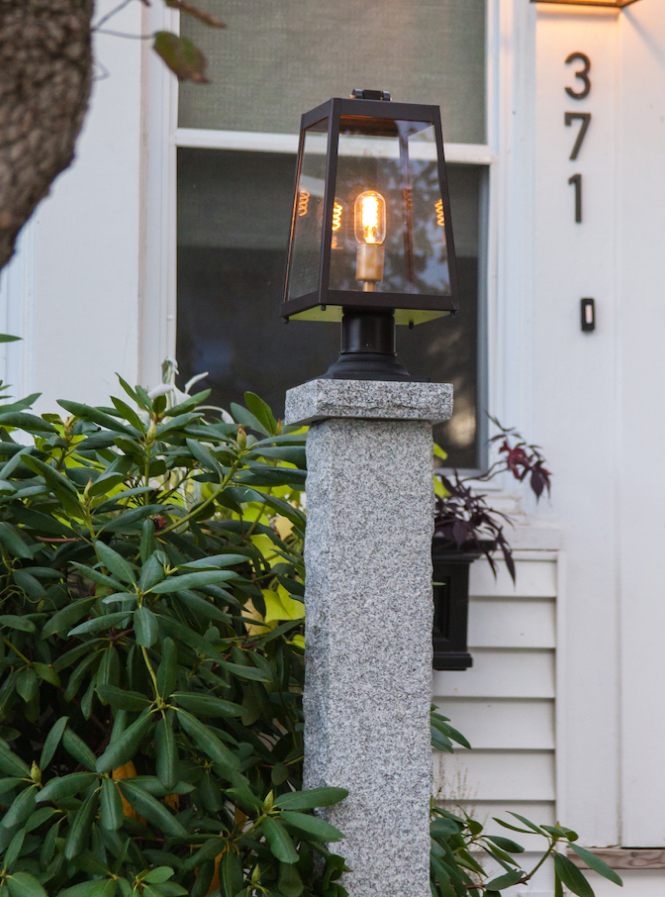 Dimensions: Size & Thickness
Lamp Posts And Mailbox Post
Specifications
---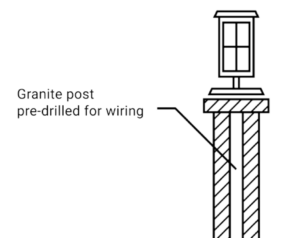 Lamp and rock-face cap not included.
Lamp post caps are rock-face on all four sides.
Single scroll wrought iron bracket included. Engraving not available.
Current Inventory
Stone and Finish Options For
Mailbox and Lamp Post
EASTERN GRAY™
Granite
Thermal 2 sides, Rock-face 2 sides, Split-face 2 sides*
Powder coat finish metal components will provide many years worth of use with proper routine maintenance and upkeep.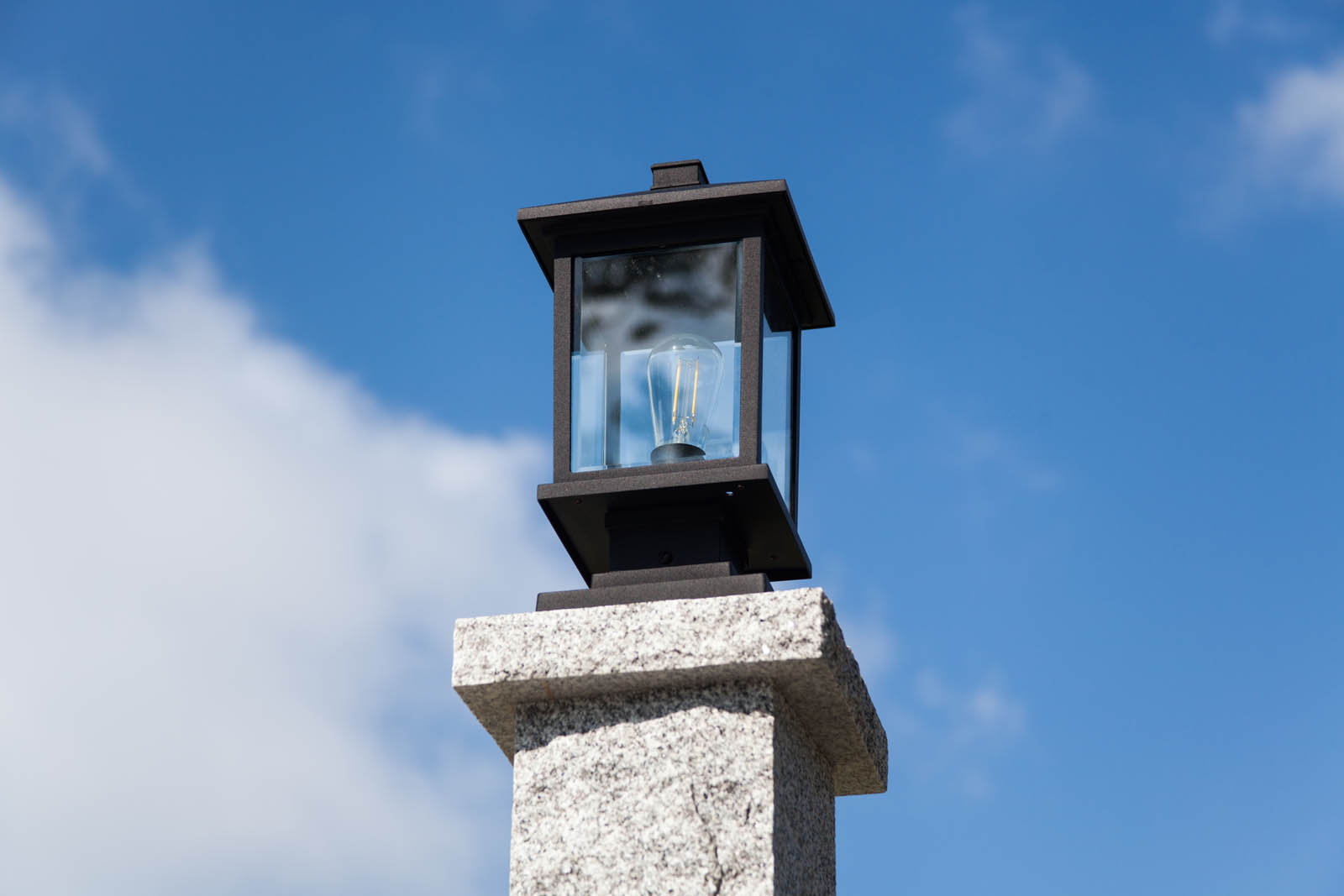 Find a Product Expert
Do You Have Questions about
Mailbox & Lamp Posts
---
Polycor U How-To Videos
Learn How To Upgrade Your
Outdoor Lighting: How To Install
A Granite Lamp Post
From the Blog
Browse Articles on
Mailbox & Lamp Posts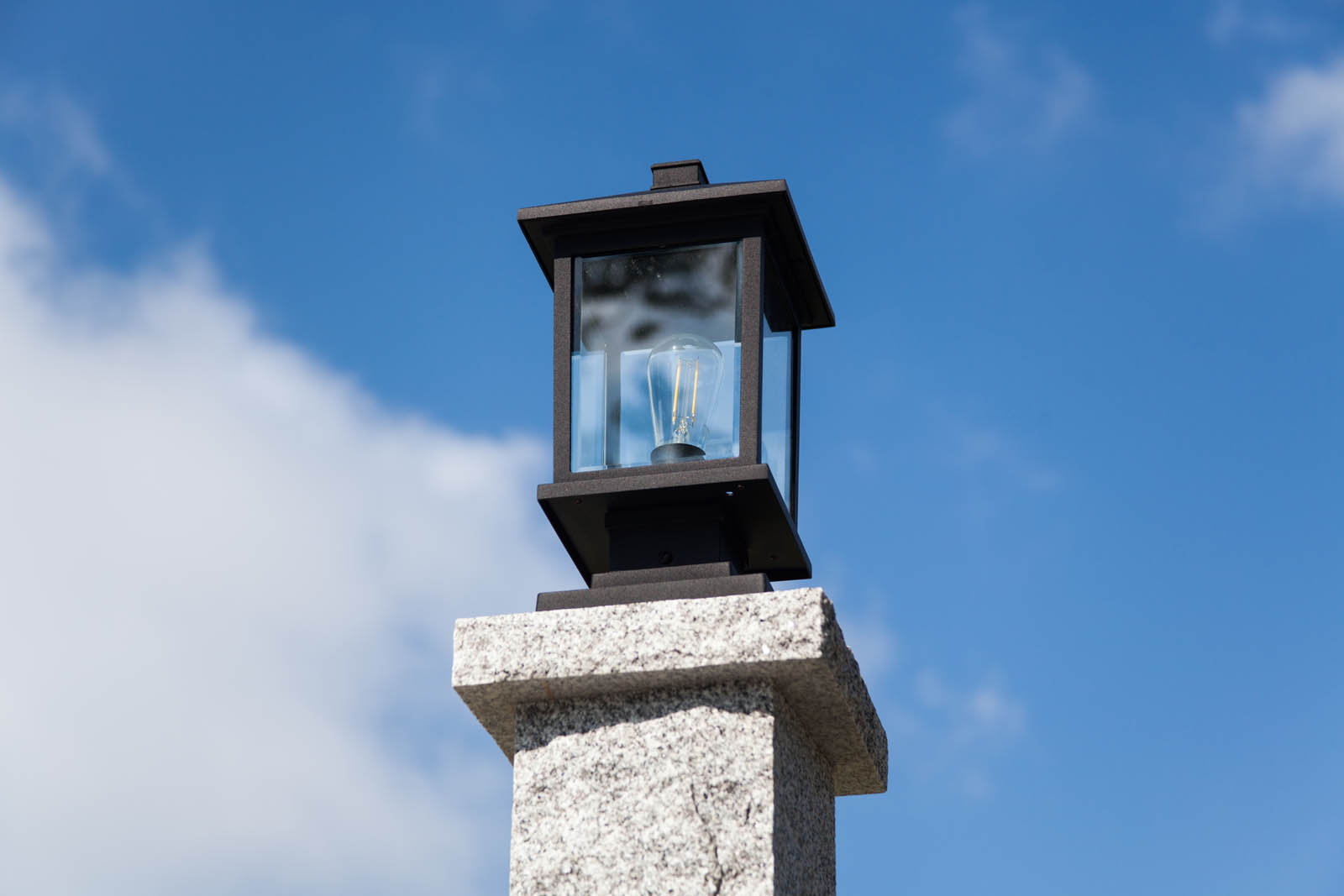 Find an Expert
Ready to talk to an expert
about natural stone?
---