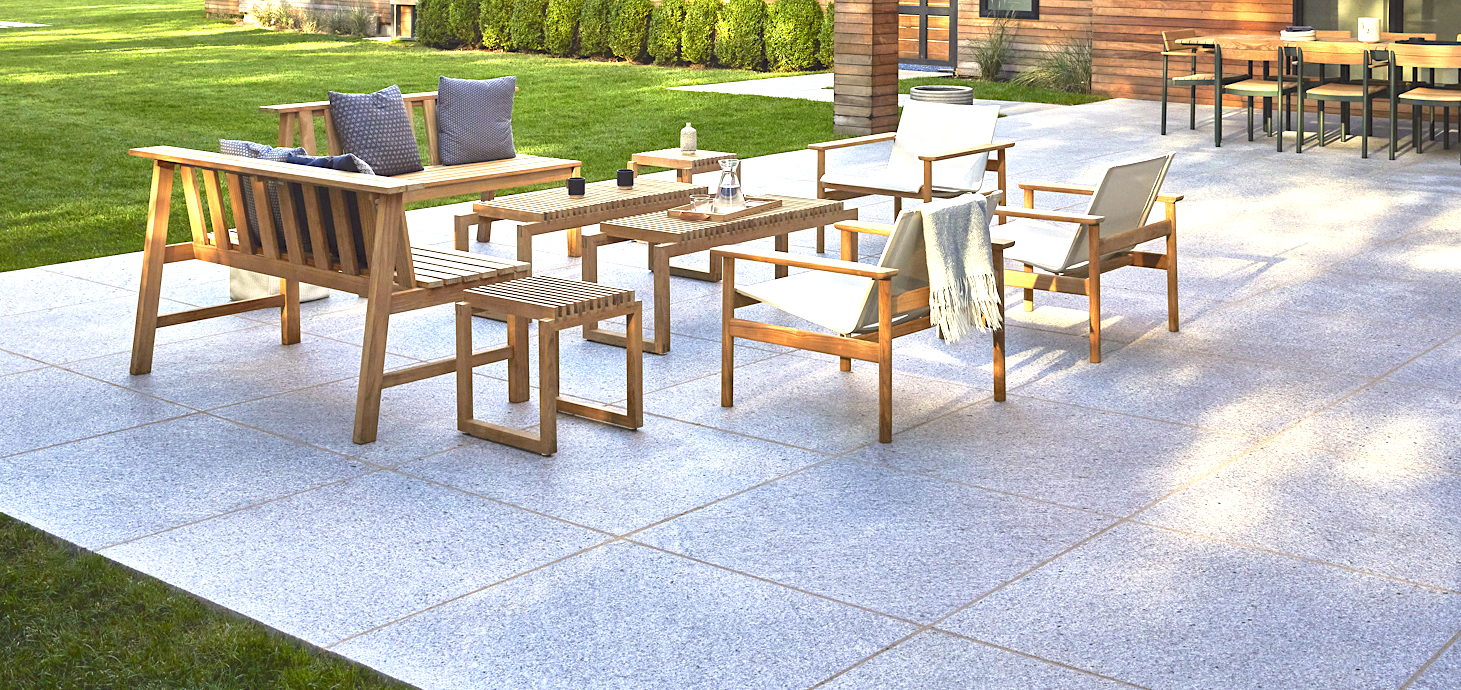 Hardscapes & Masonry
Walkways & Patios
---
Walkways & Patio
Take Your Project To The
Next Level
---
Sourcing natural stone?
Explore Walkway & Patio
Products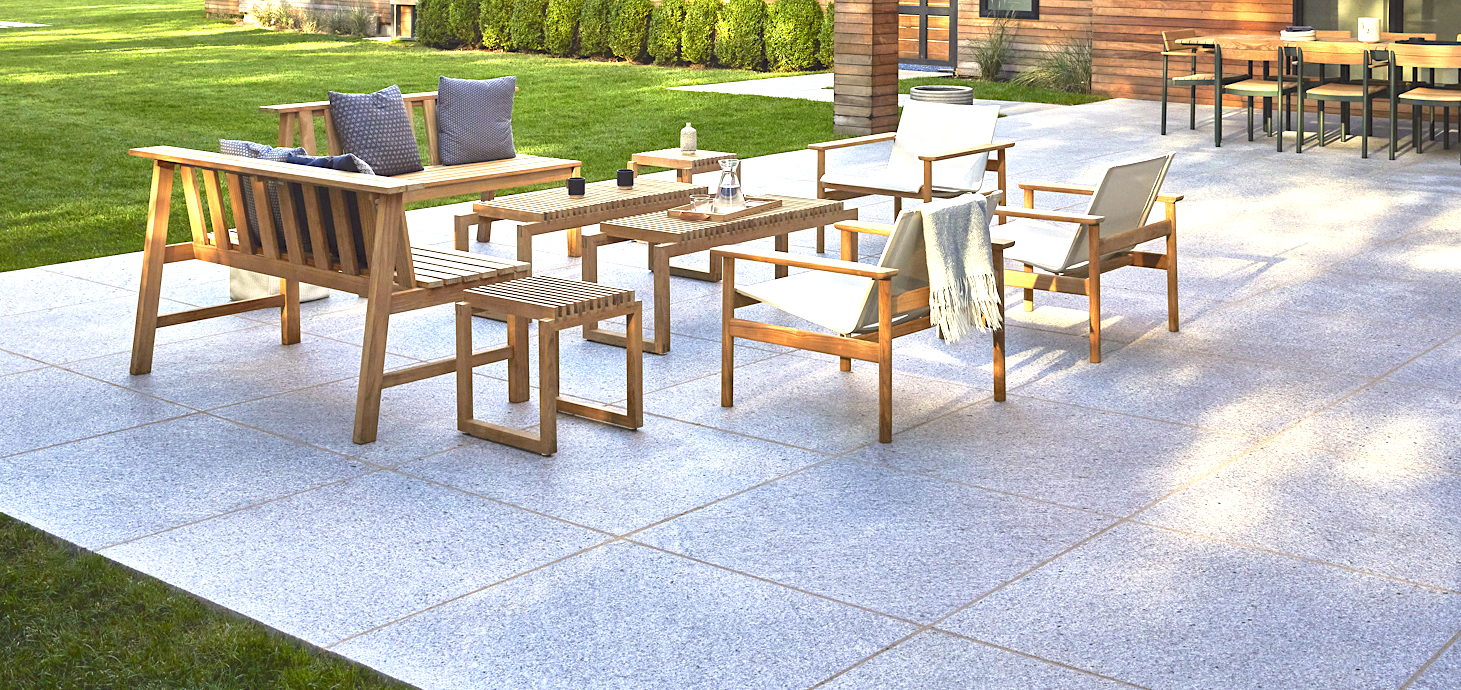 Find a Product Expert
Do You Have Questions about
Walkways & Patios
---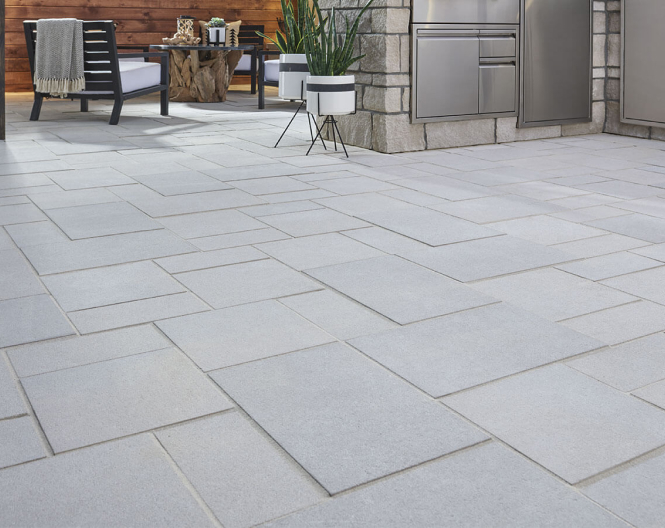 WALKWAYS & PATIO
Natural Stone Enhances the Aesthetic of Outdoor Living Designs
---
From the organic look of winding walkways to the clean lines of formal patios and poolscapes, natural stone sets the stage for outdoor living designs. Natural stone paving creates timeless designs that blend beautifully with their natural surroundings.
WALKWAYS & PATIO
Experience The Lasting Strength of Natural Stone Pavers
---
Natural stone's unique characteristics come from its formation by the earth itself; this provides a strength and durability that can stand up to even the toughest elements. It's been used for centuries to build some of the most iconic landmarks in North America, and worldwide, proving its power to last through time.
With a range of materials from Polycor's own North American quarries and state-of-the-art fabrication plants, our stone products come with the advantage of greater availability and shorter lead times. Natural stone offers timeless beauty, durability and strength which makes it irreplaceable for outdoor living designs. Invest in natural stone for unbeatable quality today.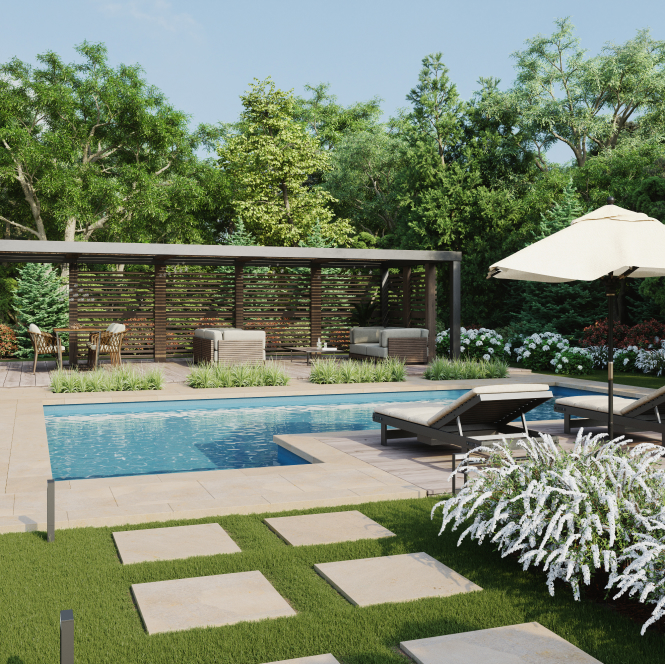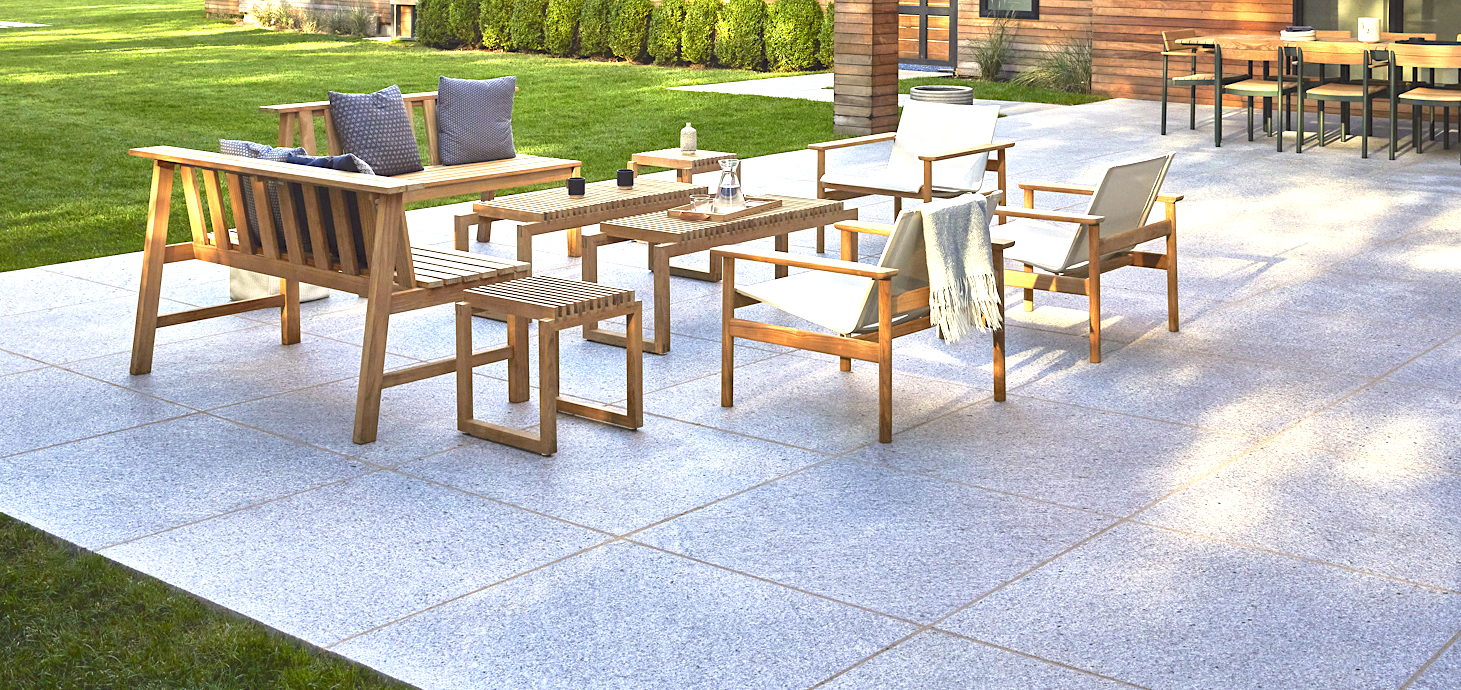 Find an Expert
Ready to talk to an expert
about natural stone?
---