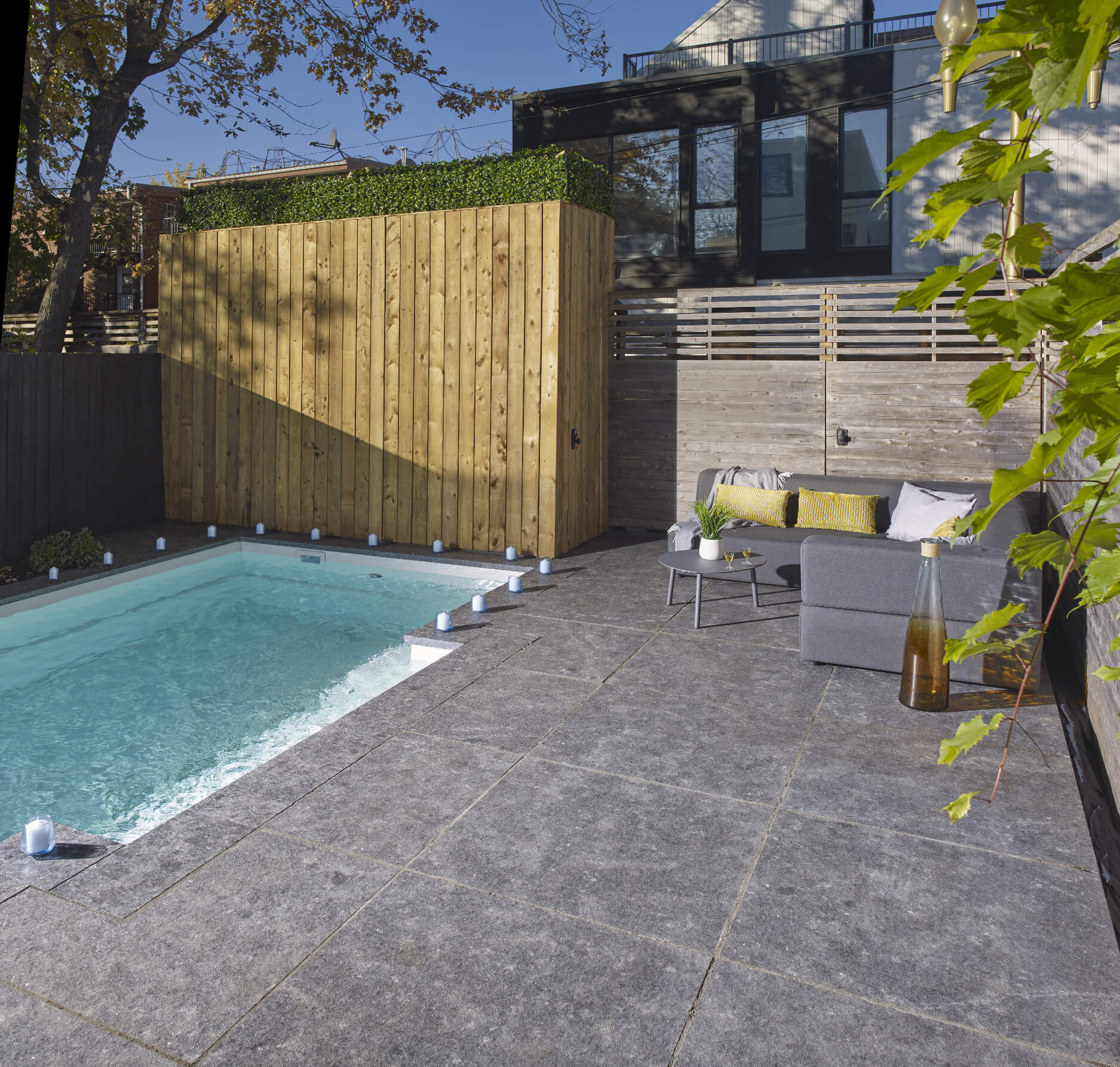 Hardscapes & Masonry
XL Pavers
---
Striking Surfaces
Go BIG With Extra Large Paver
Stones For A Stylish, And
Seamless, Outdoor Living Space
---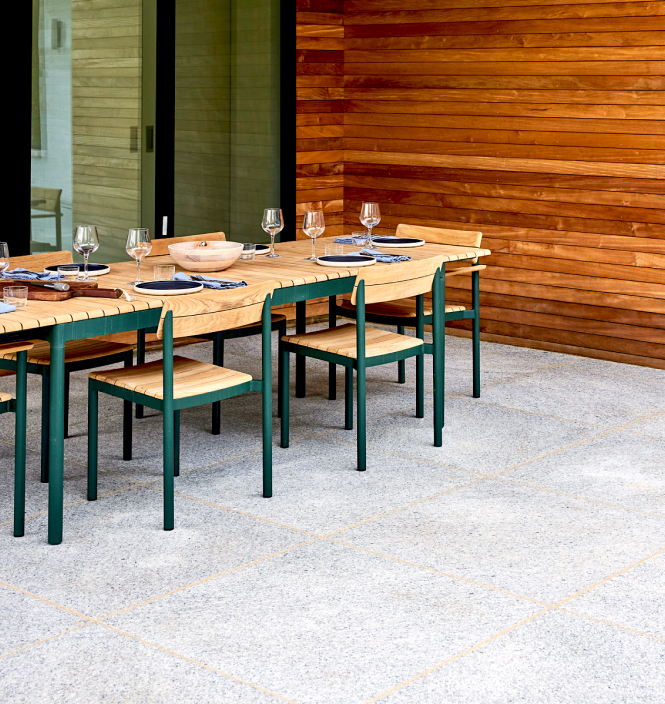 XL Pavers
Fewer Joints, Sleeker Spaces, And A Cleaner Appearance
---
You know the saying, "Go big or go home." Now you can go big AT home! With Polycor's new extra large, natural stone pavers, you can enhance entrances, walkways, and patios, boosting your home's curb appeal and resale value.
By going big, you can cover more space with fewer pavers and give your outdoor space a clean, contemporary look. The large format pavers give areas a seamless, unifying effect that makes any space feel immediately larger.
Since we own our natural stone quarries, we've been able to put our stone fabrication know-how to work to develop high-quality, large paving slabs for large square and rectangle pavers that create an uninterrupted expanse of stone. There's no other natural stone product on the market in this size category.
XL Pavers
Seamless Surfaces
With Fewer Stones
---
Enjoy the benefits of less joint lines for a more consistent look. See how much bigger your outdoor spaces look with these specialty pavers made from 100% genuine, solid stone straight from Polycor's iconic North American quarries. Larger, lighter, and stronger than concrete.
Available in two different sizes, a single XL paver will cover as much as nine square feet at a time in 30 seconds or less!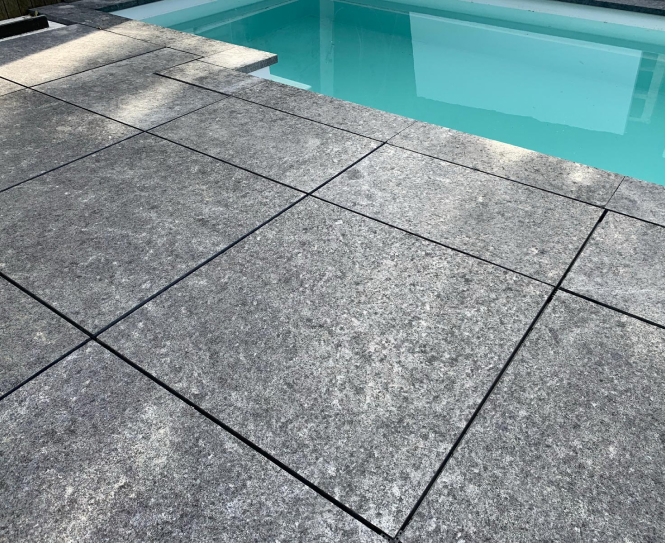 Dimensions: Size & Thickness
Browse XL Paver Stones And
Finishes
---
| Dimensions* | Thickness |
| --- | --- |
| 24" x 48" | 1 ½" |
| 36" x 36" | 1 ½" |
*All pavers are nominal cut (e.g. 24″ X 48″ is actually 23 5/8″ X 47 5/8″, etc.)
Current Inventory
Stone and Finish Options For
XL Pavers
*Cement-based damp proofing should be applied to the back and all unexposed sides
of the pavers to protect the limestone from moisture and prevent staining.
Gallery
XL Pavers Project Inspiration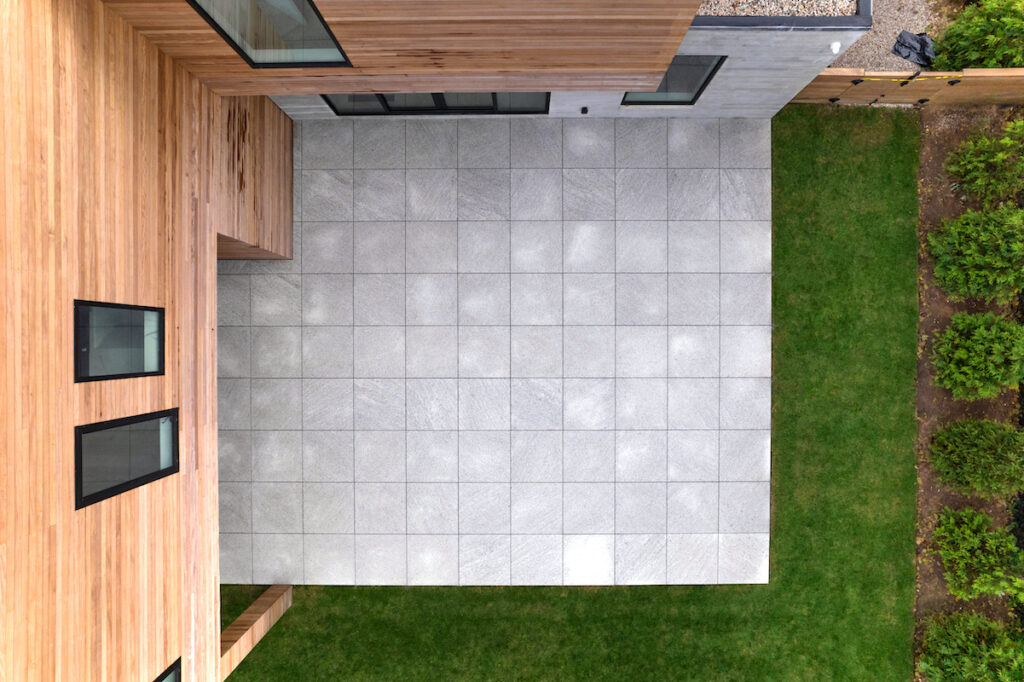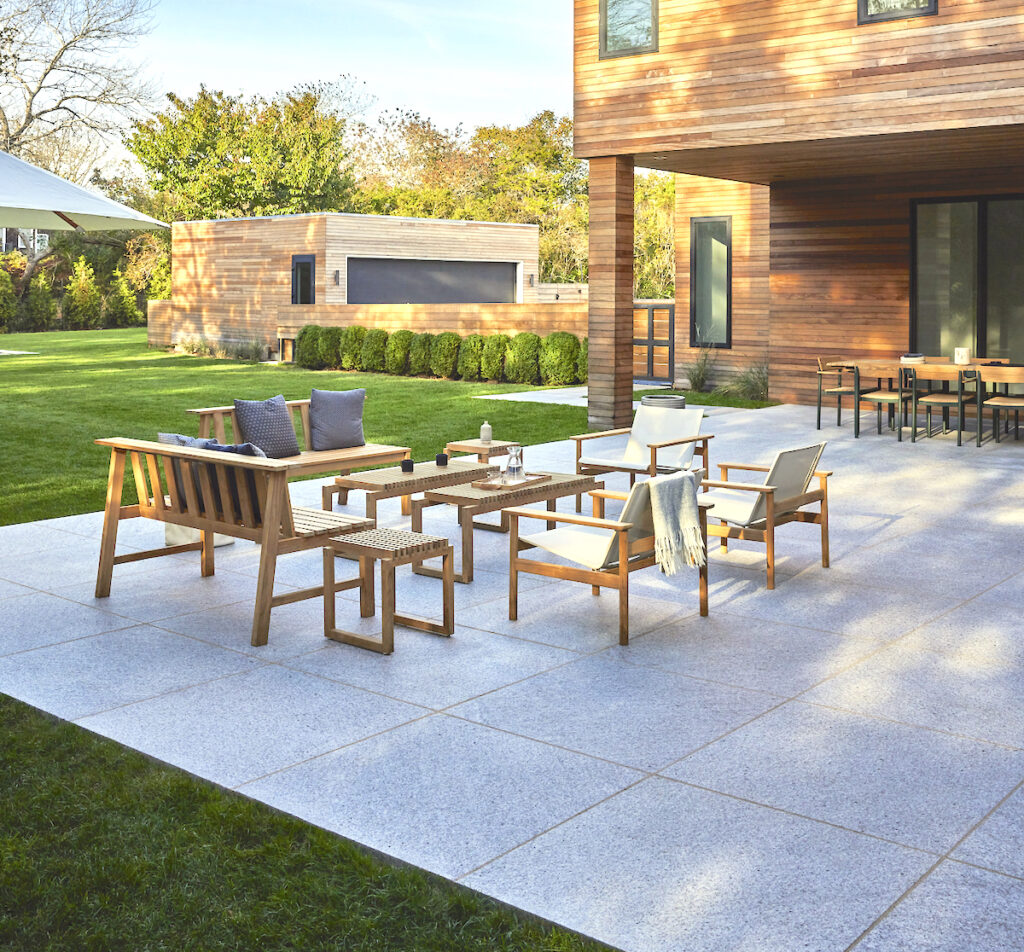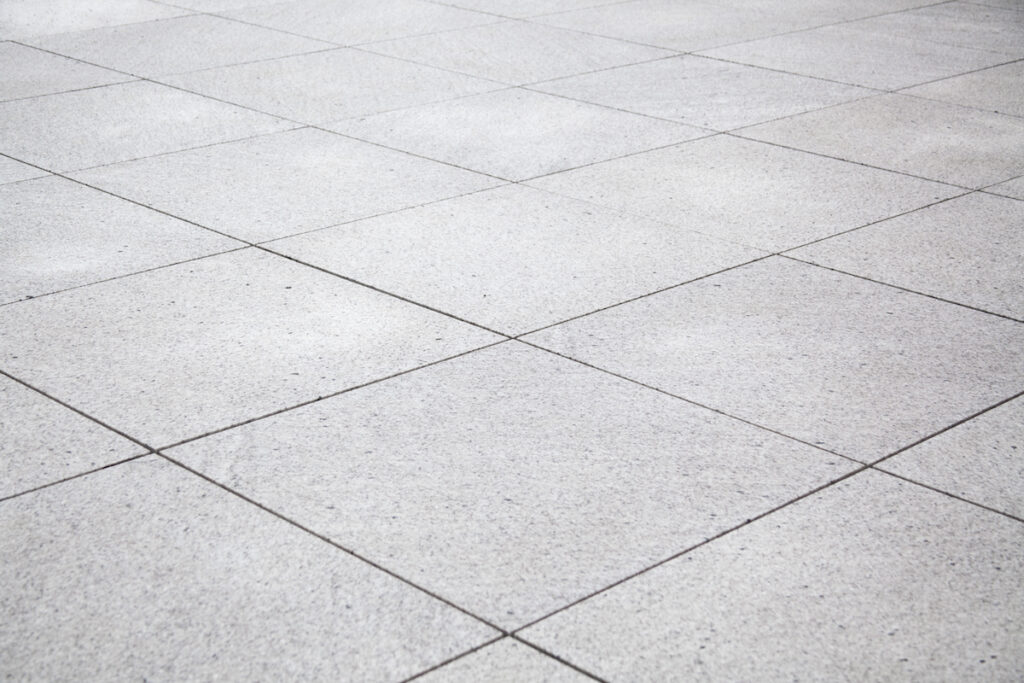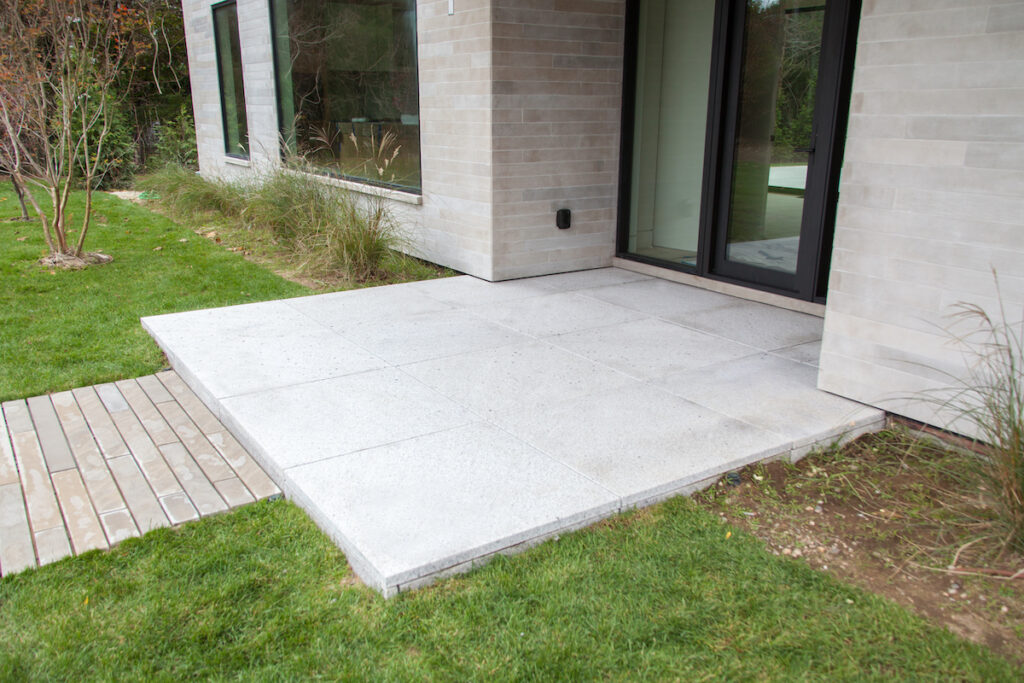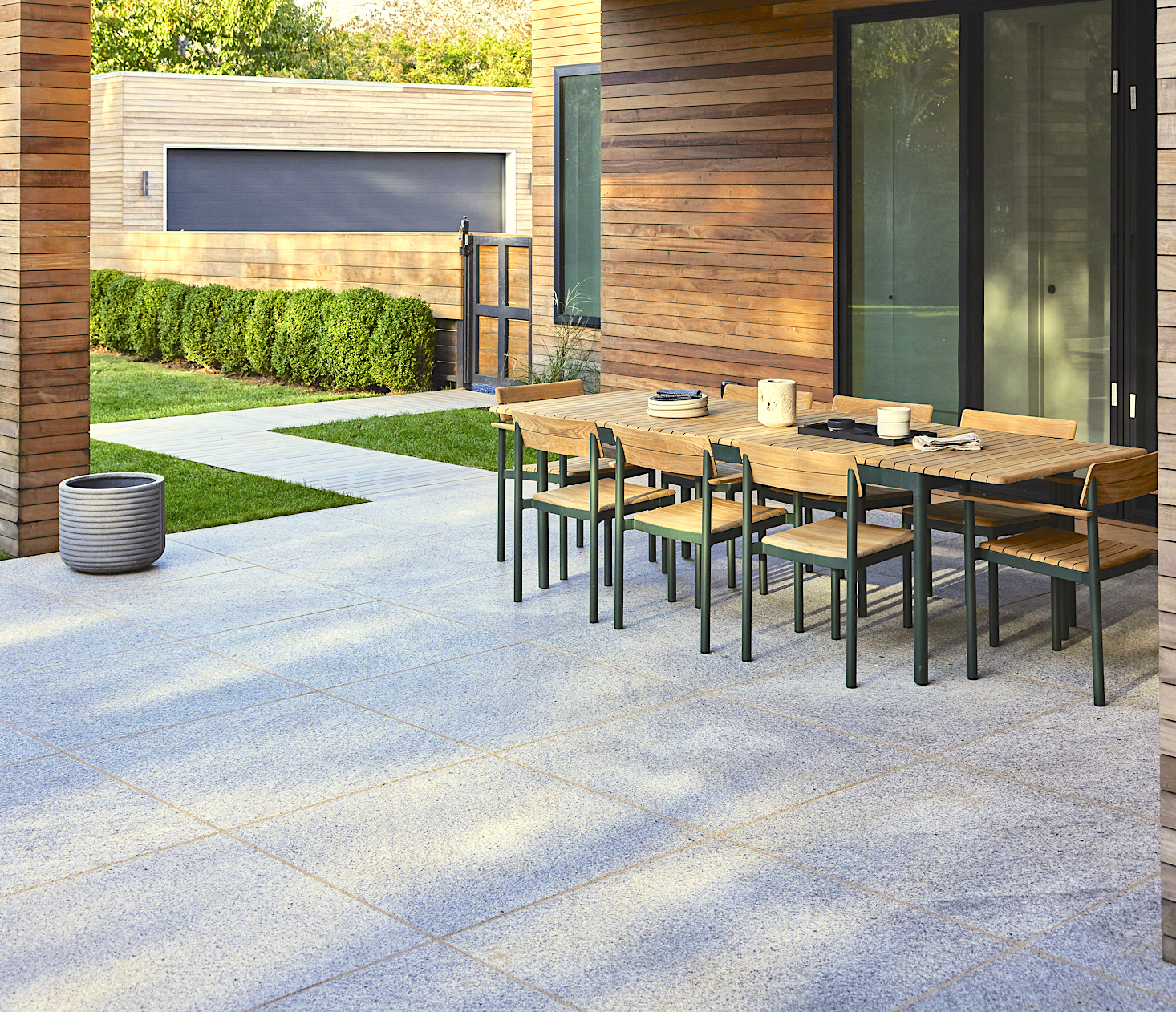 Find a Product Expert
Do You Have Questions about
XL Pavers
---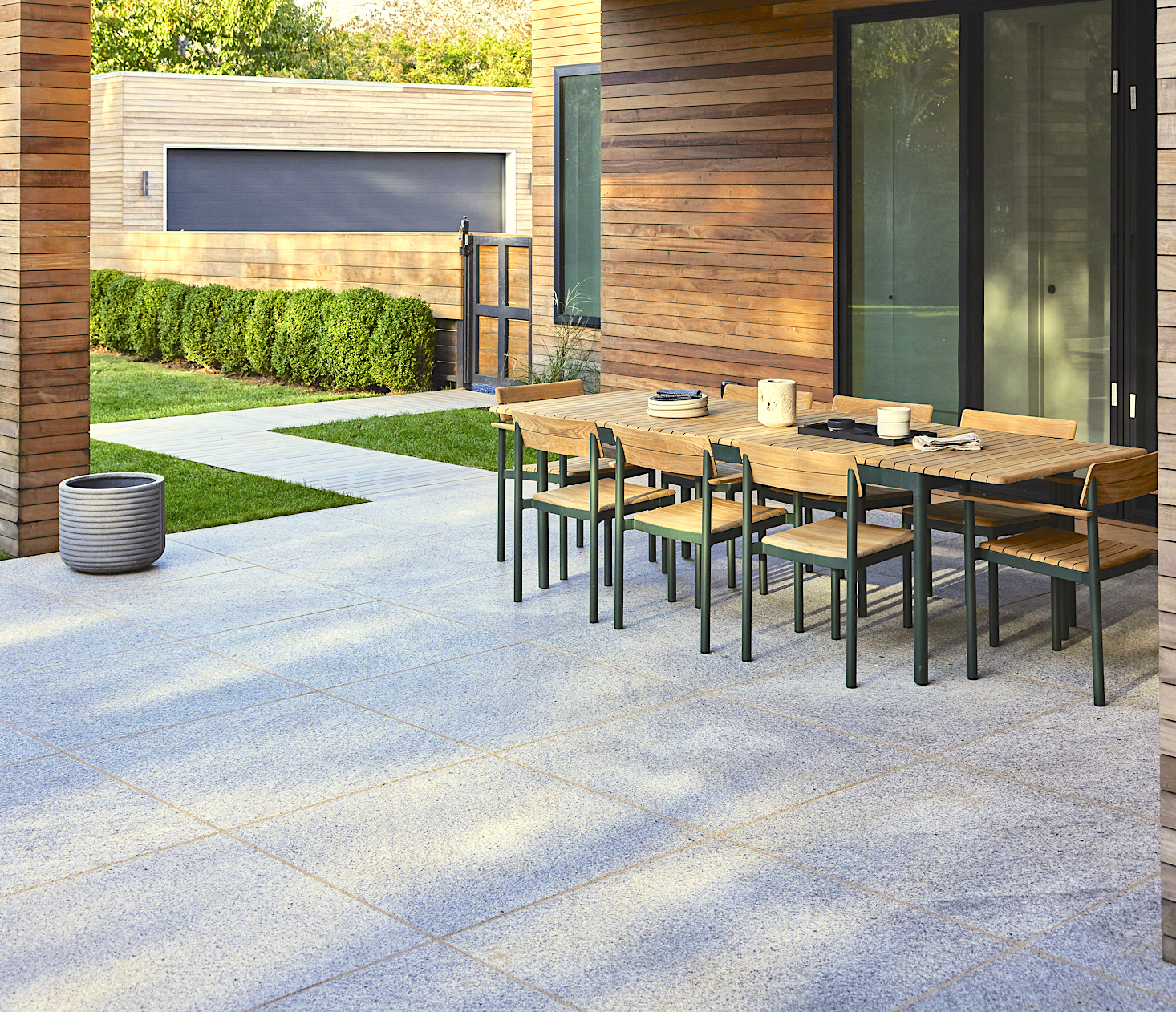 Find an Expert
Ready to talk to an expert
about natural stone?
---