A Rustic Modern Retreat – Woodhouse Lodge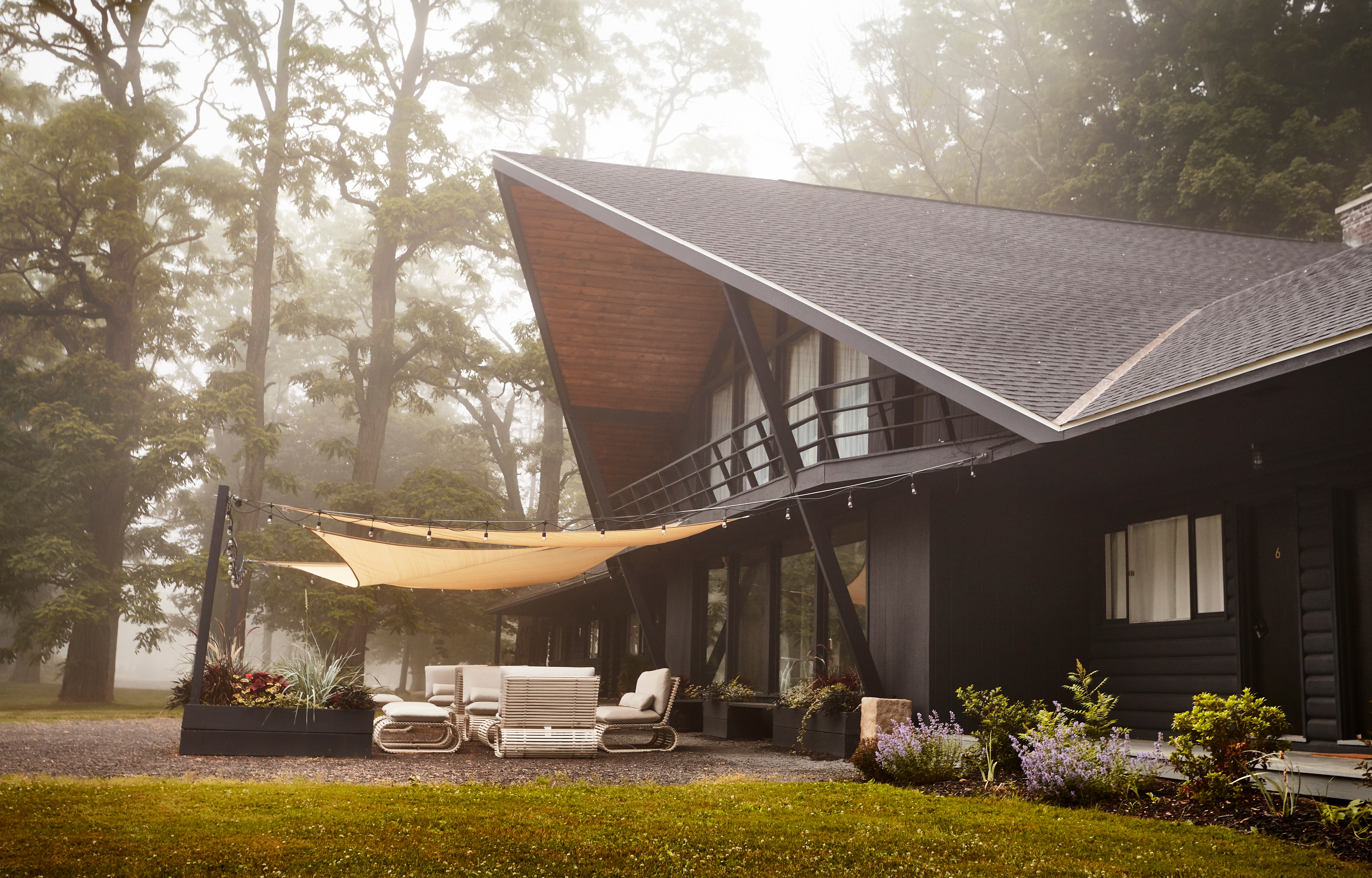 Meet Megan Pflug. Designer. Decorator. Fine artist. DIY innovator, and now, owner of New York's hip new Catskills getaway, the Woodhouse Lodge.
The New York City based designer got her start in interiors through the editorial world, working at home magazines and as a columnist for One Kings Lane where she reigned as the DIY guru Weekend Editor.
Recently, Pflug and her husband J. Penry purchased a 1962 mid-century lodge in Greenville, New York and revived the tired property to become the Woodhouse Lodge. They just wrapped a year long renovation, and this summer, unveiled a modern retreat filled with character, relaxed sophistication and a rustic-modernist vibe you've never seen before. (And wait until you see how she makes matte black a country thing…)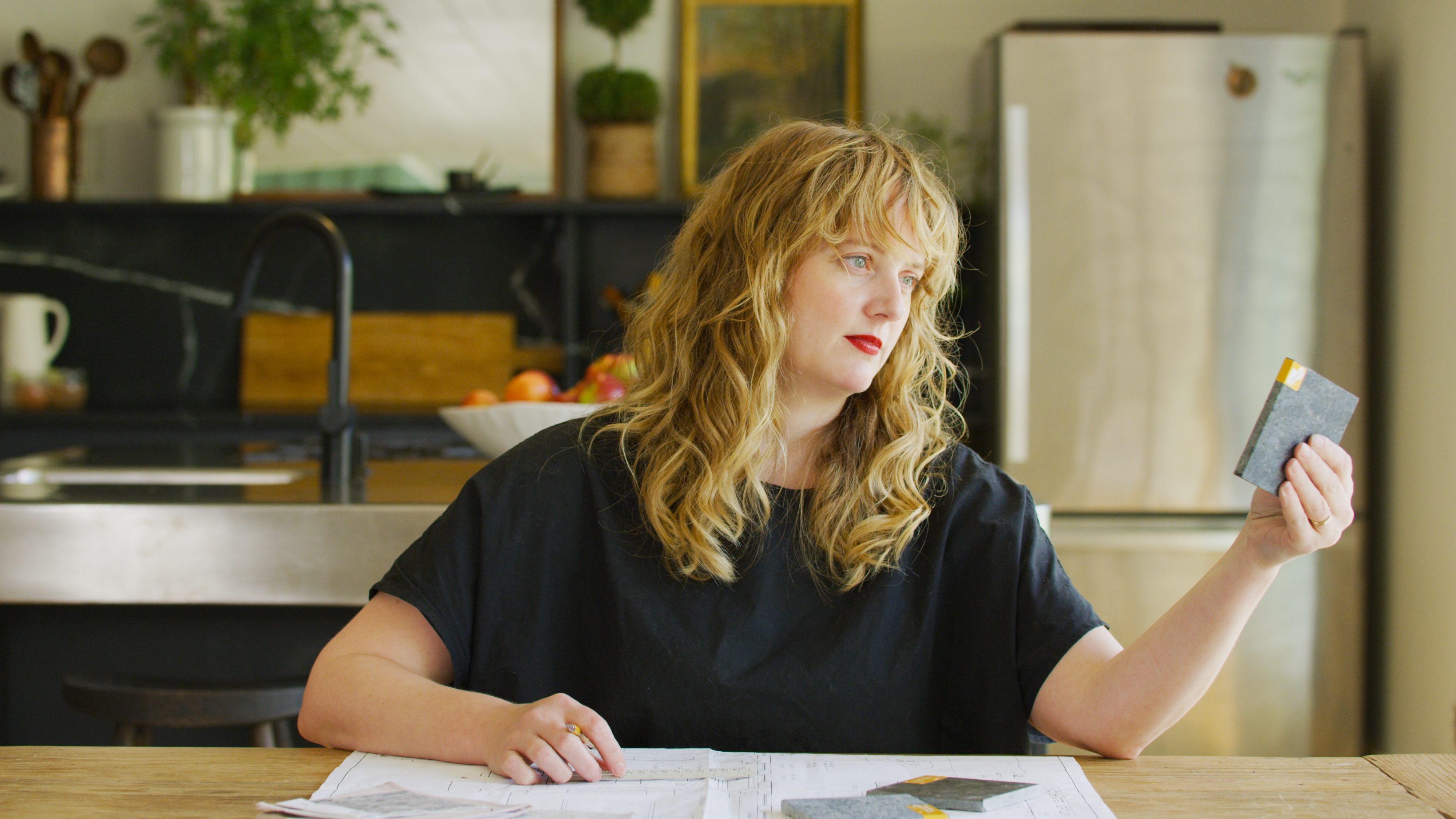 "My design aesthetic is not really defined by any one genre. I like to say that it's eclectic, except I think that's bit of a cheesy, overused term," Pflug said. "I'm more inspired by beautiful pieces and I love trying to find commonalities between them."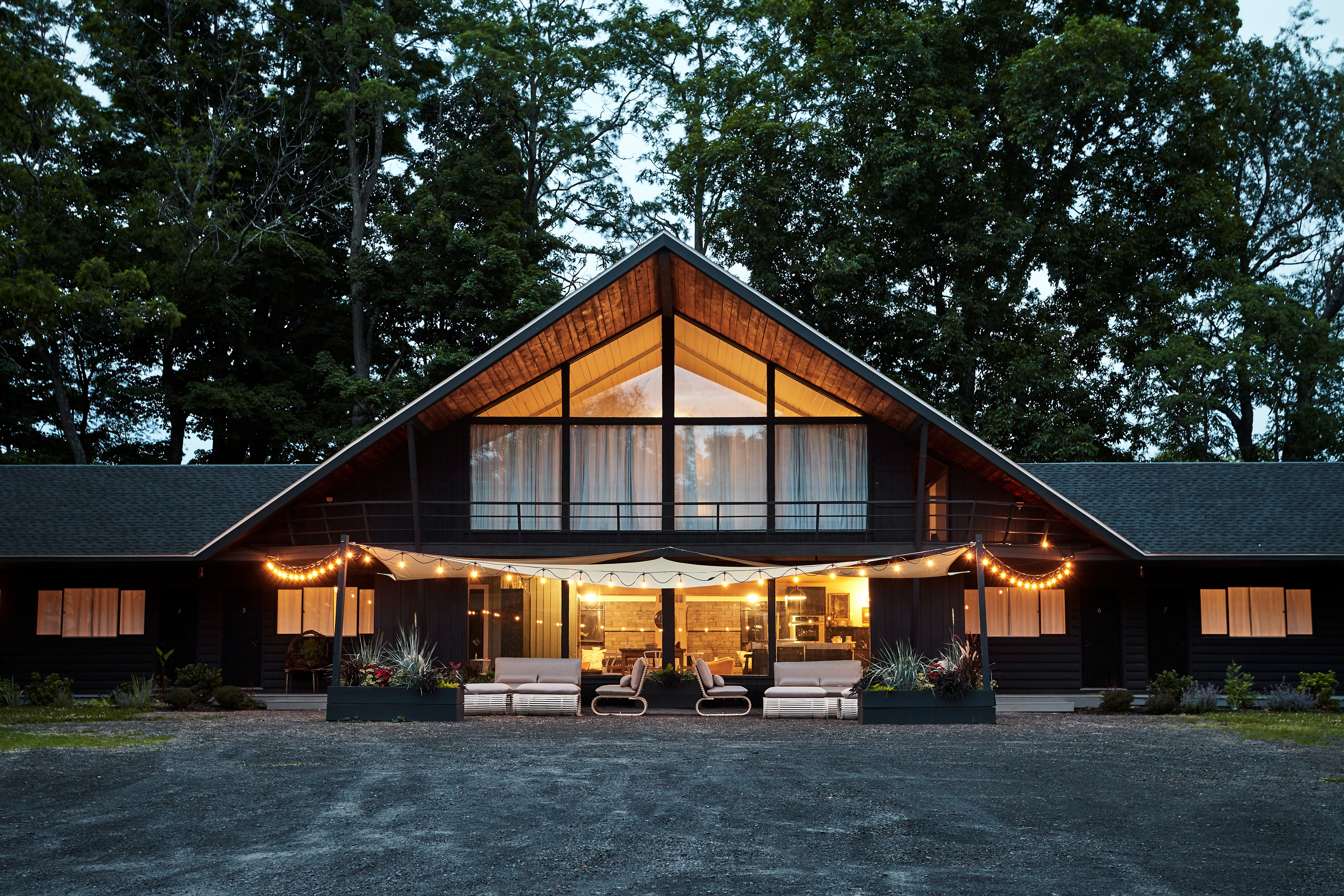 Threading through it all are natural materials reflective of the environment, starting with the soapstone countertops quarried in Virginia and then fabricated on site with nothing more than a steel straight edge, a measuring tape, a wet saw and a few other basic tools.
"In decorating the space, we were really interested in working with a lot of local vendors and makers," Pflug said. "I thought it was really cool that we were able to source soapstone from the east coast. I also think that regional materials are often the most appropriate choice. If I was in Santa Fe, maybe soapstone wouldn't make the most sense architecturally."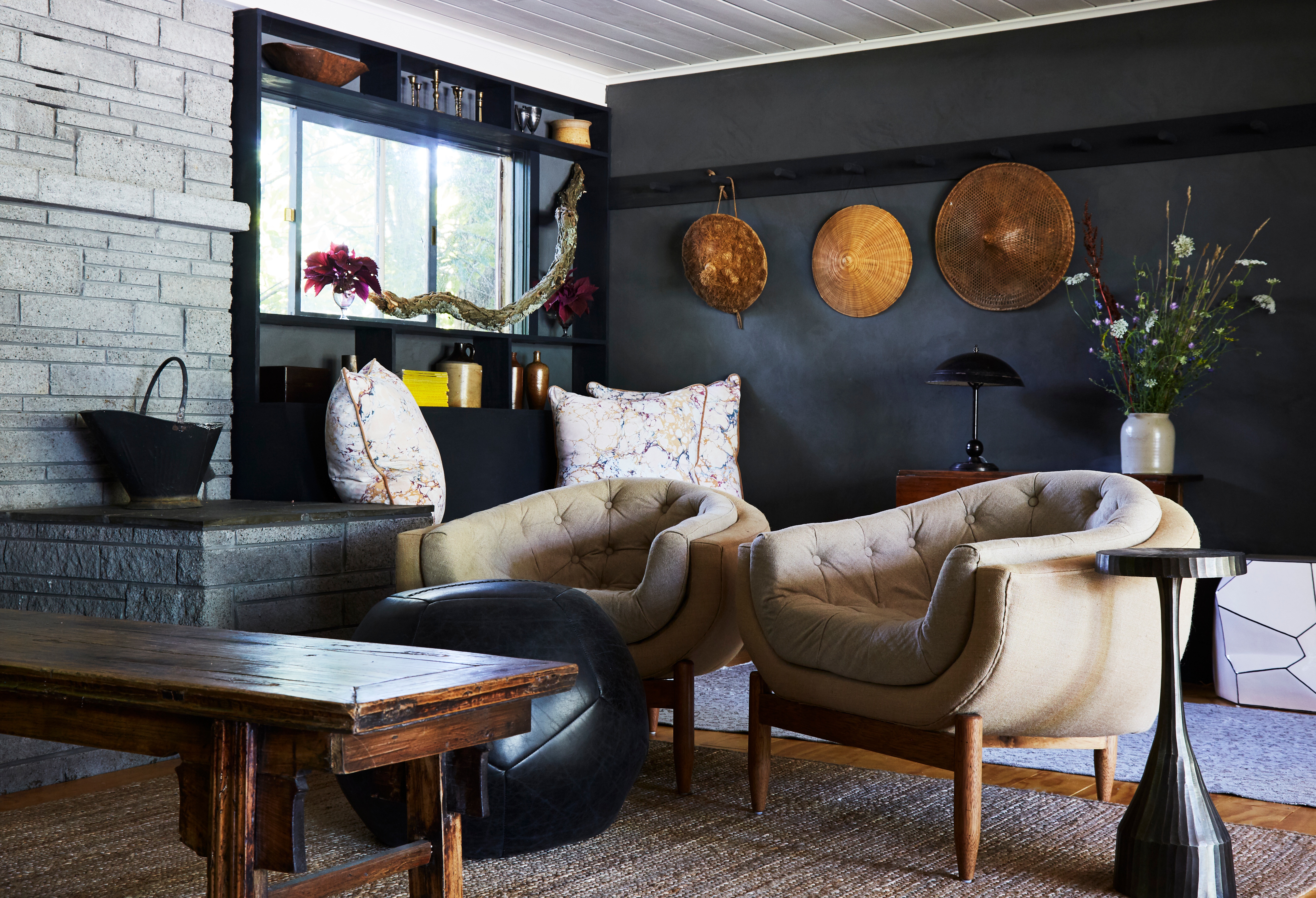 Like Pflug, Hudson Valley based fabricator Anson R. Tollefson, of A.R.T. Restoration and Remodeling, has a background in art. Working with just two slabs of ALBERENE SOAPSTONE™ sourced through Polycor's local distributor PMI International Stone Importers, Tollefson crafted the countertops, backsplash, shelving and supports. A job he describes as, "Like a very heavy puzzle."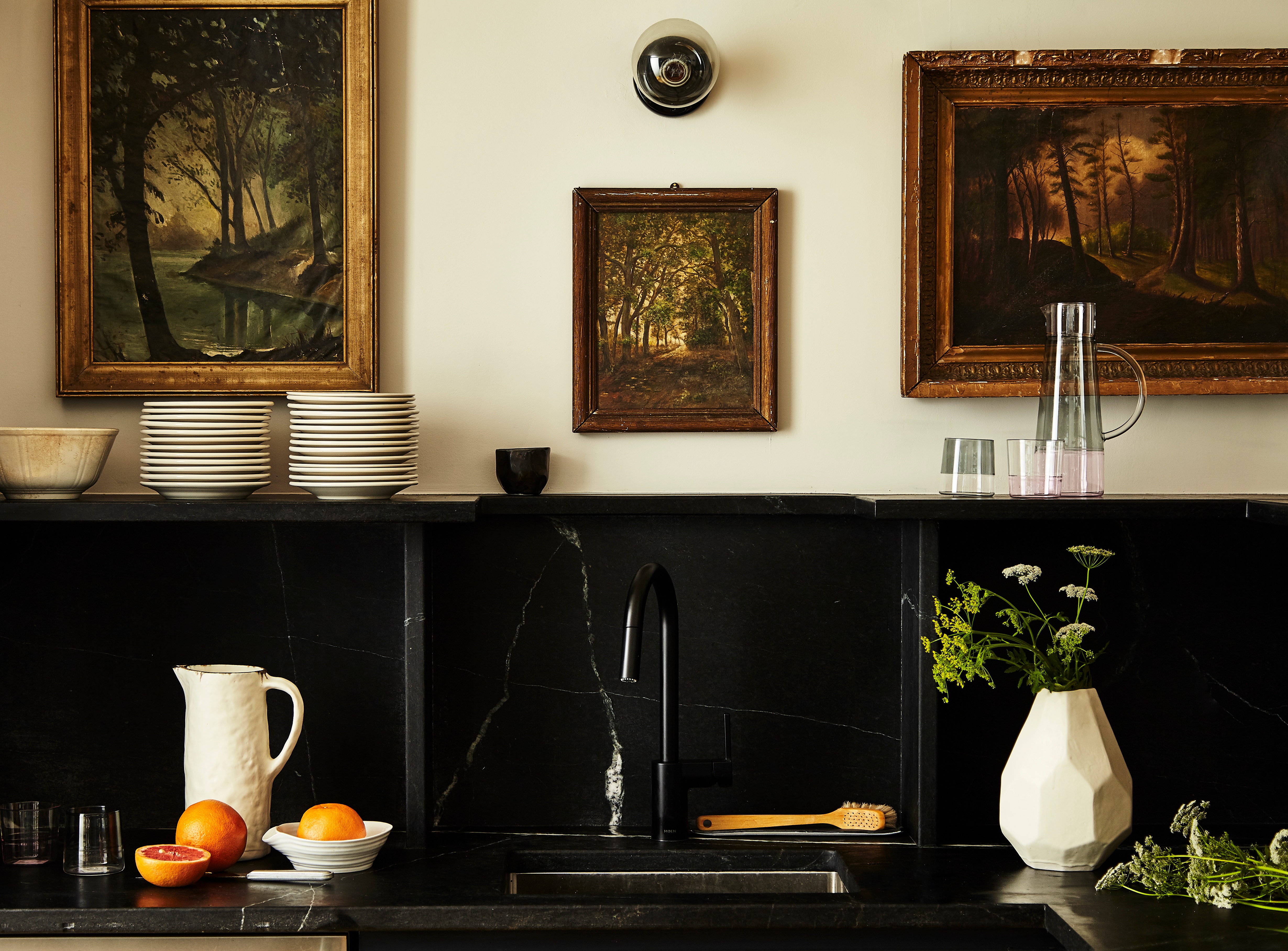 His careful cutting and attention to vein continuation resulted in a layout that is not only organic looking, but also without waste. "I think we had 2'x2' square left over," he said. A carpenter by trade, this is only Tollefson's second experience fabricating soapstone countertops. The first being his family's home kitchen in Wisconsin. "Working with this stone is fabulous," he said, "because it's easy to cut. The blessing of soapstone is that its a soft enough stone that an individual such as myself can cut it with a saw."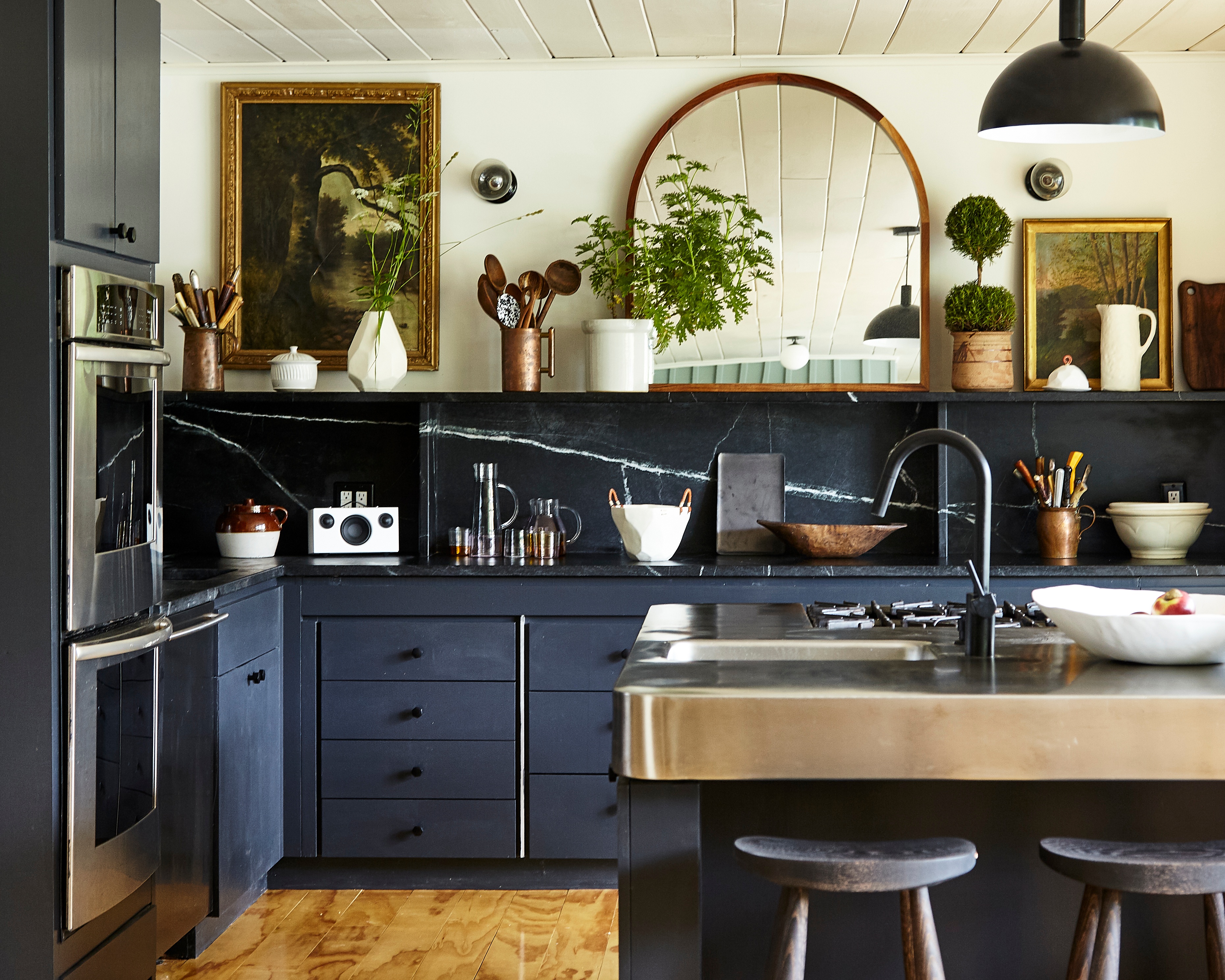 The two fell into an easy work stride, with Pflug driving the design and Tollefson balancing craftsmanship and economy of material, to bring to life Pflug's vision, which Tollefson calls, "authentic and personalized all at the same time."
Pflug calls the style, Shaker meets mid-century. "I love the rustic farmhouse look that is everywhere upstate, and I wanted to try to bring some of that to this very modernist building, but still respect the architecture," she said.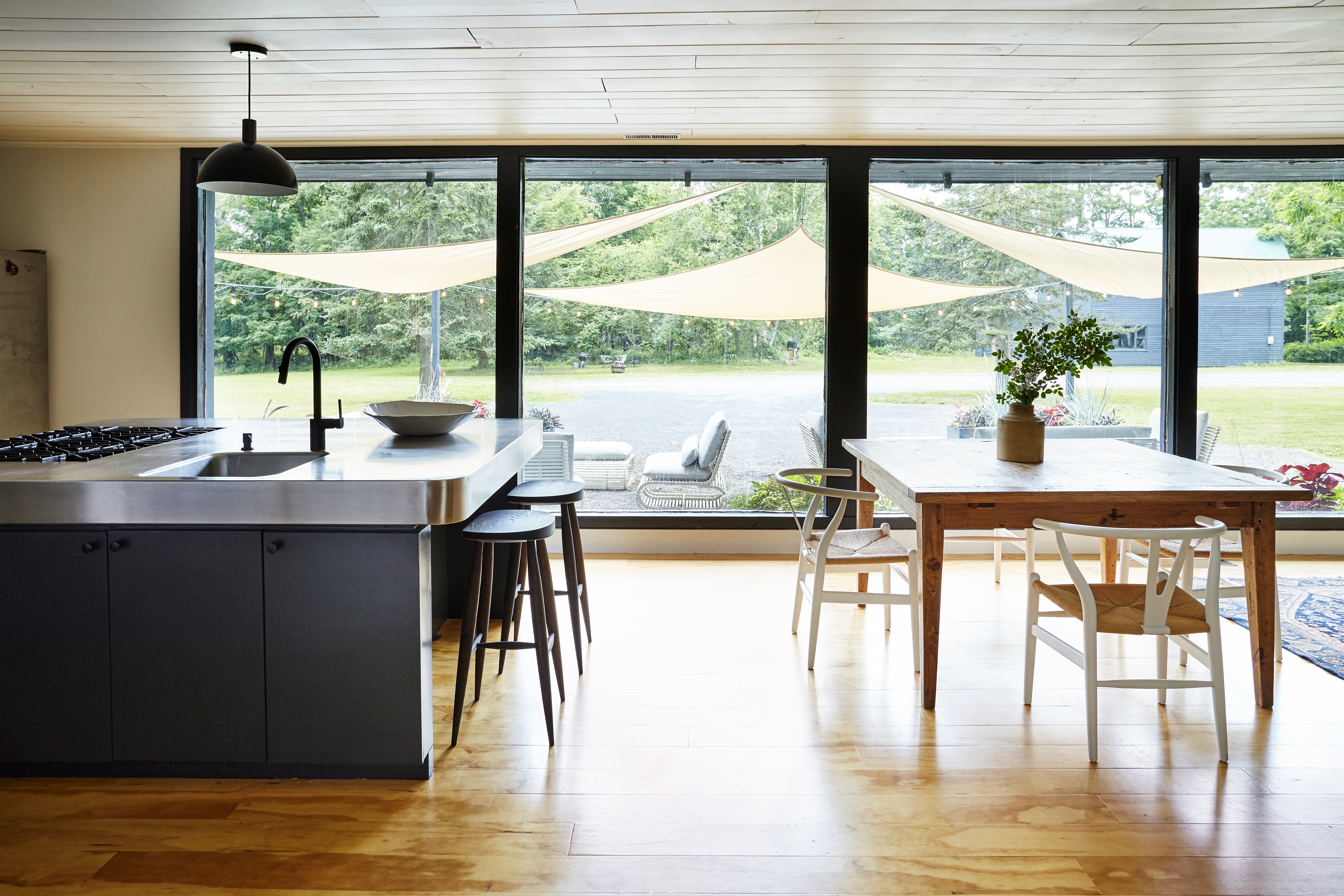 In this design Pflug chose an unusual mix of materials – stainless steel, natural stone, wood – to highlight shine, texture and color.
"I also love the fact that it has a soft finish. It's not shiny so it feels earthy and grounded, which I felt was appropriate for up here. It's also historically accurate. That's what would have been in a farmhouse up here for hundreds of years."
In it's natural state, soaptsone is a dark grey stone with subtle veining. Waxing the stone brings out its rich black color making for a dramatic transformation.
"Treating the counters was one of the most satisfying things I've ever done," she said. "It's such a special material to see it change in front of your eyes and then it just keeps evolving with use. It's a hand print that's unique to each countertop."
4 Easy Steps to Enhance Soapstone with Wax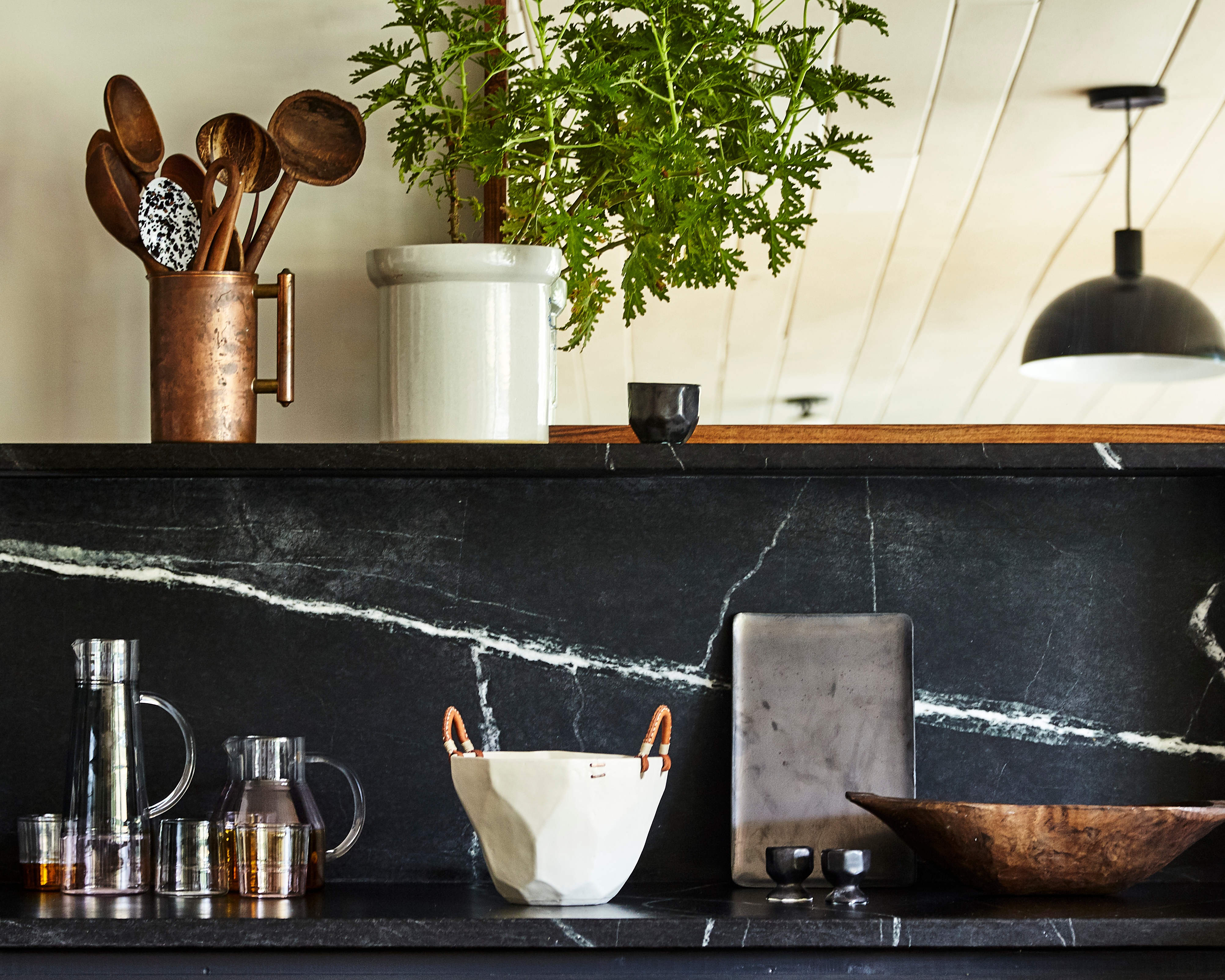 One of the design challenges of the Woodhouse Lodge project was the treatment of the kitchen, which unlike in traditional B&B's, is always on display for guests.
"Because this is a hospitality space in a common space, we wanted to use a stone that was going to be durable and friendly to use," Pflug said. "A lot of people, a lot of my clients especially, really get spooked by natural stone because they feel it's going to etch or scratch, and that's why soapstone was such a perfect choice, because it's really durable and it has an amazingly soft touch, which sounds crazy to say about a stone, but it does."
"The other thing I love about it is that it's basically impervious to acids. I don't have to worry about cutting a lemon on the countertop; it's not going to do anything. And scratches can even be buffed out, which I think is amazing and perfect for a rustic space like this."