Our Top 5 Anti-Trends for 2023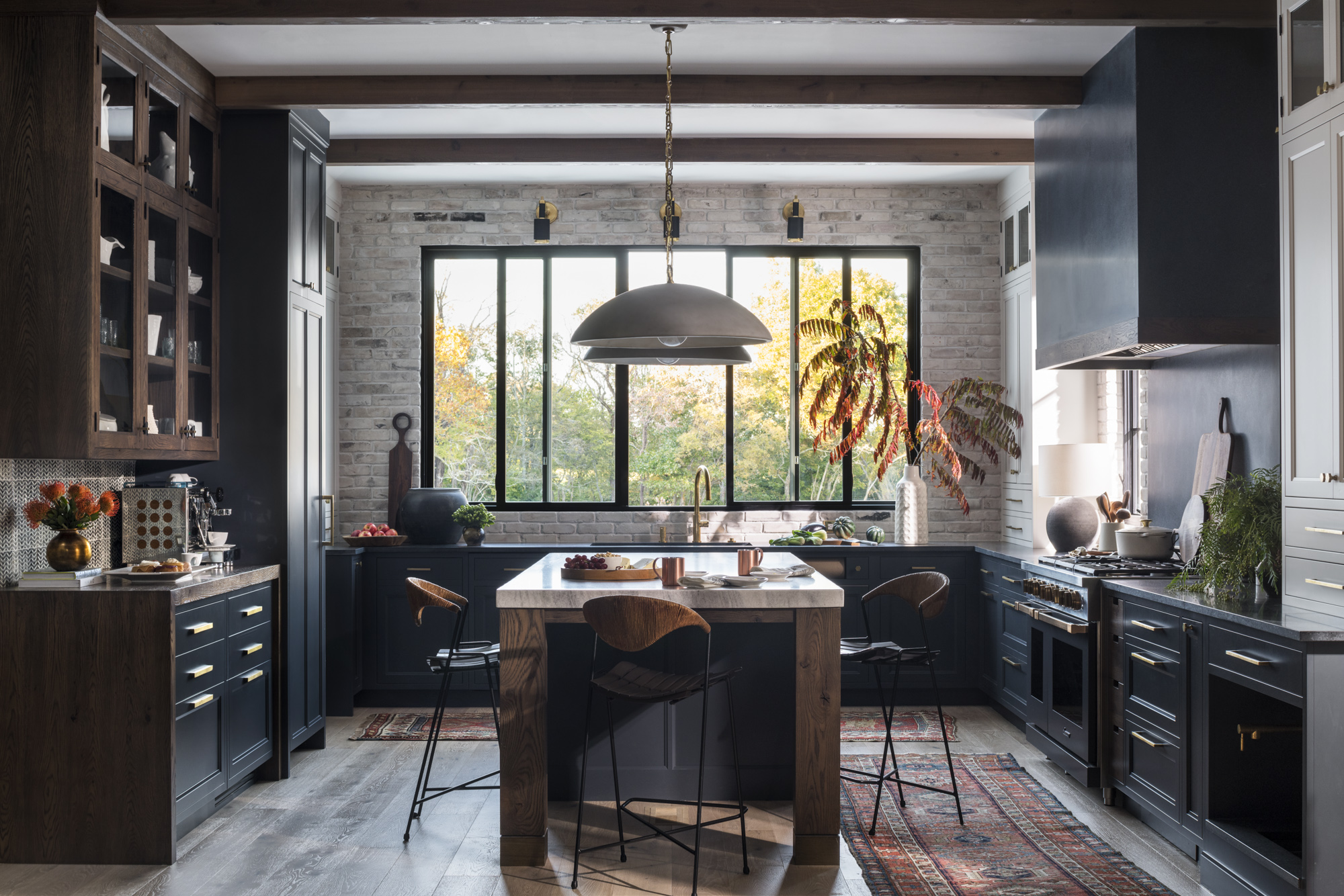 We aren't big "trend" people here at Polycor. Timeless and personal is more our vibe, honestly. But as we took a look back at some of our most recent favorite projects, we realized there were some ideas that we'd love to see more of in the coming year (and beyond). So, without further ado, here are five of the anti-trends we want to see more of in 2023.
#1 OPERATION ORGANIZATION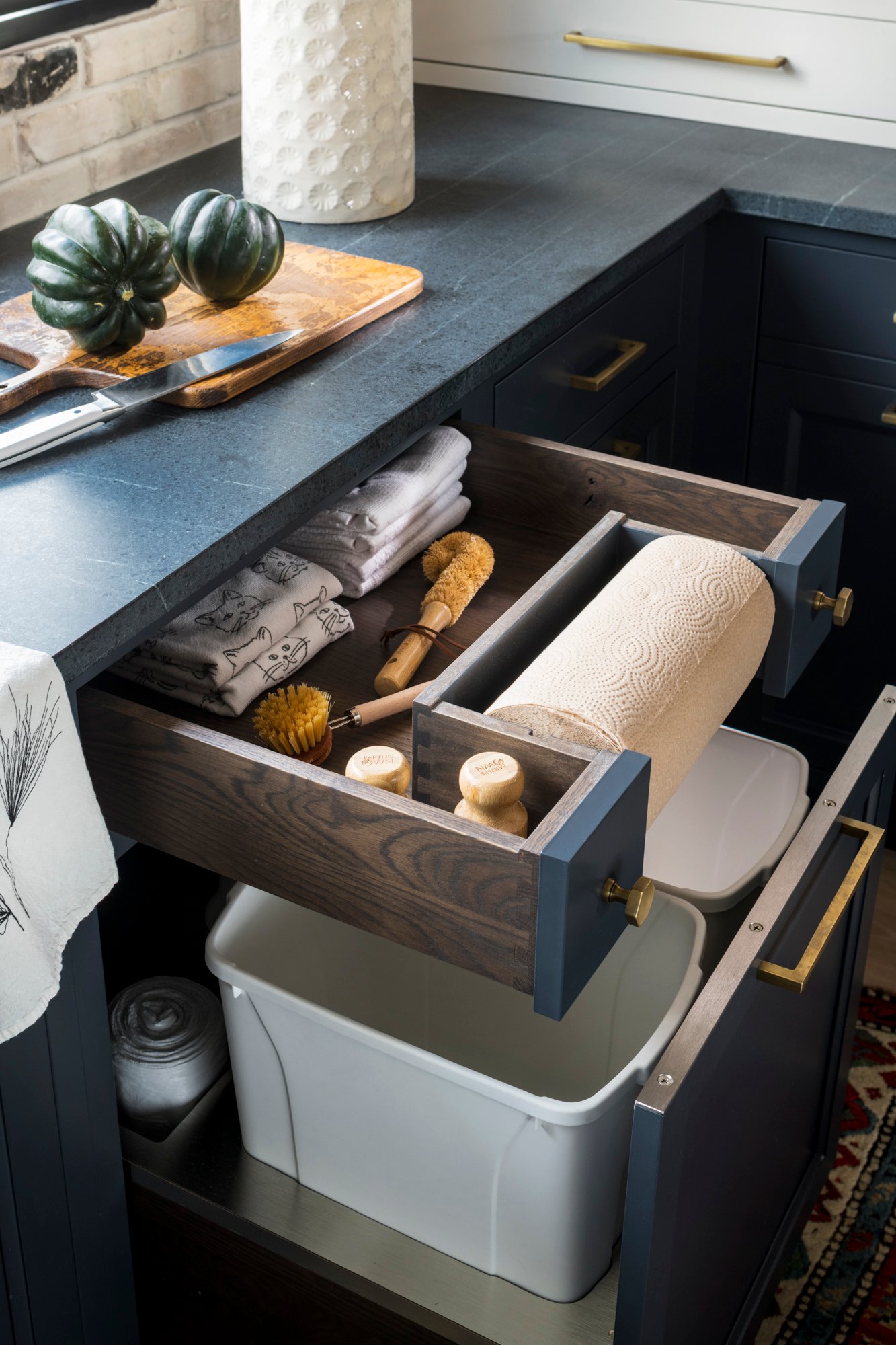 Nothing is more calming than a place for everything and everything in its place. And Kelly Ladwig and Suzie Stolarz had a long list of things that needed to be addressed as they worked with Studio Dearborn to design the kitchen in their 4,300-square-foot house in Nashville; Organization — both in terms of cabinet organization and the creation of a secondary kitchen — and room for their pets, aka the Furry Five.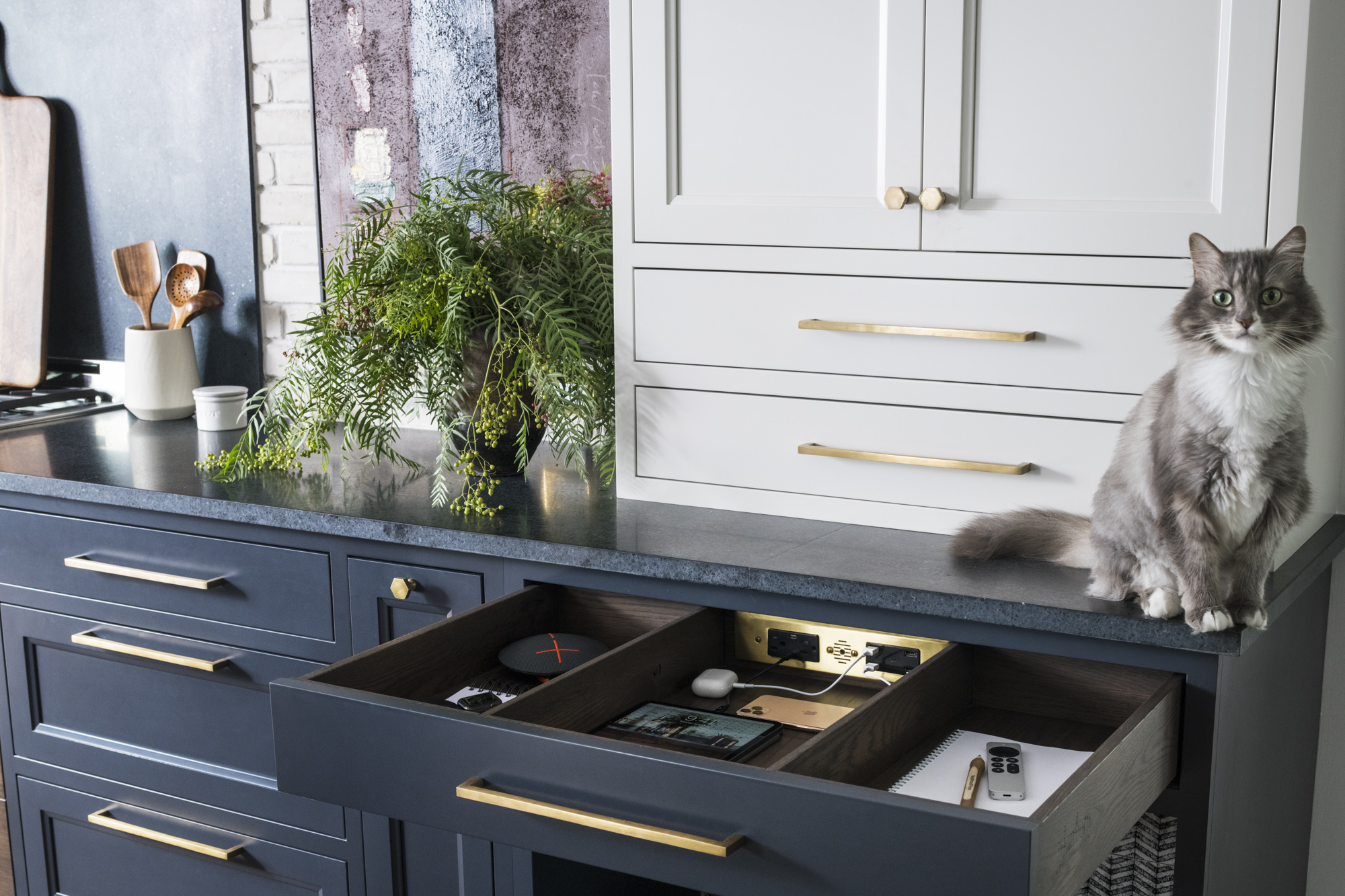 Custom cabinets from Schrocks of Walnut Creek, a frequent collaborator of designer Sarah Robertson's, feature built-ins galore, like knife blocks, vertical cutting board storage, and pet food bins. The cabinets are painted with Benjamin Moore Black Horizon and Benjamin Moore Light Pewter and topped with ALBERENE SOAPSTONE™, the perfect balance to the walls covered with salvaged Silver Fox brick from Kelly's hometown in Wisconsin.
We're not the only ones obsessed with all the functionality and intention in the design — Kelly and Suzie's kitchen has also been featured in House Beautiful and The New York Times.
#2 NEXT-LEVEL SUSTAINABILITY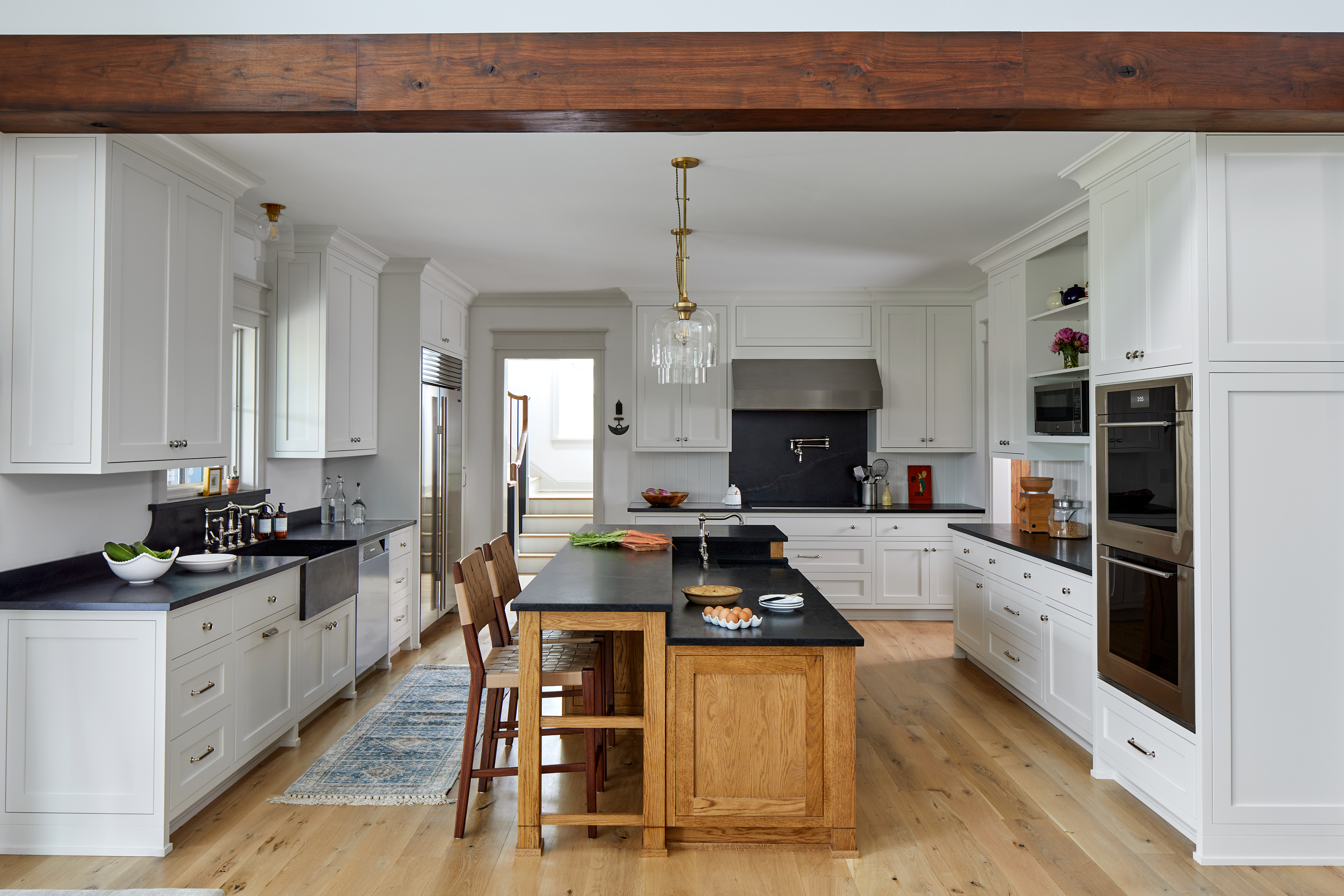 We don't need to tell you how important sustainability is to the Polycor mission. (If you want to know more, read this.) Jason and Deborah DeSalvo spent years crafting a home in New Jersey driven by the same principles of sustainability, energy-efficiency, and integration with the surrounding land. The result is Cold Brook Farm, a modern Craftsman homestead that aesthetically fits in with the other farmhouses but produces its own energy. Think farmer on the outside, hippie on the inside.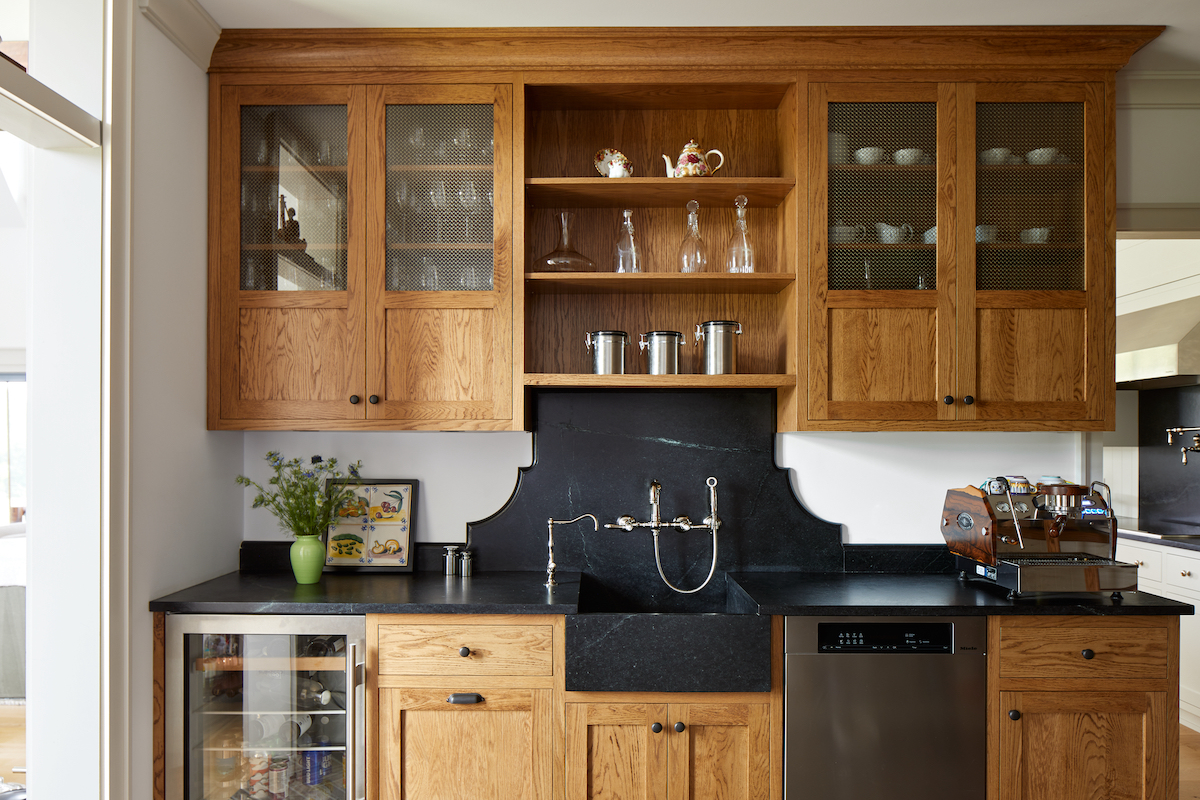 They also had a long list of must-haves: solar panels, a geothermal heating/cooling system, and locally sourced materials. It took a village of stakeholders, sharing a holistic view that encompassed both the architectural design and the construction process, to make their vision a reality. The home features responsibly sourced materials like finger-jointed redwood made out of scrap and cut-off pieces, live-sawn natural white oak flooring from Hull Forest Products, formaldehyde-free custom cabinets from a local cabinet maker, and ALBERENE SOAPSTONE™ countertops. Here's to making more long-term, healthy decisions in 2023!
#3. BIG ON BIOPHILIA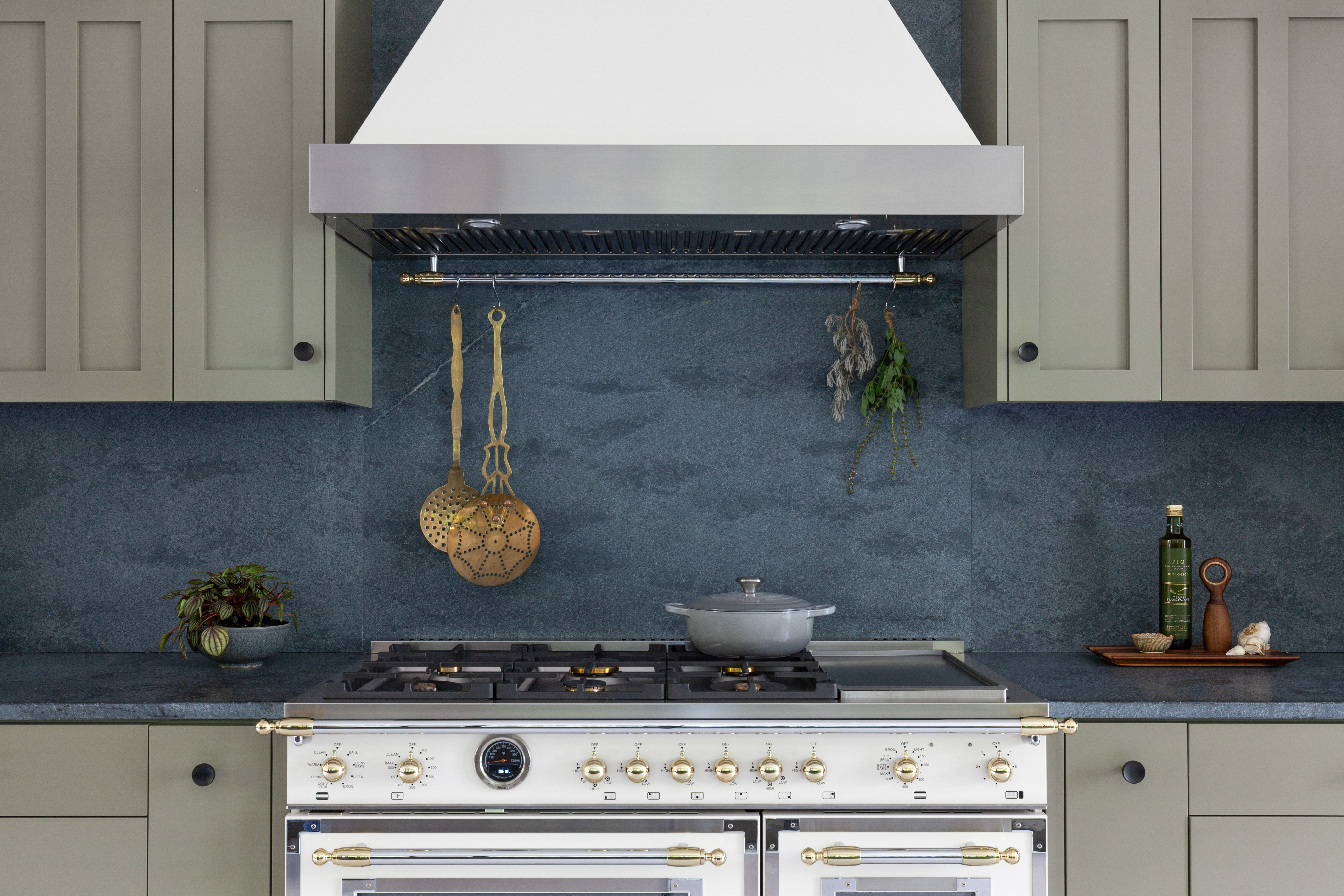 Biophilia, our innate desire to seek out, connect with, and feel joy in nature, is like sustainability's glamorous cousin. Interior designer and host of HGTV's "The House Counselor", Laurie March, focused on bringing that biophilic feeling to her renovated 100-year-old home, which is surprisingly located in the heart of Los Angeles.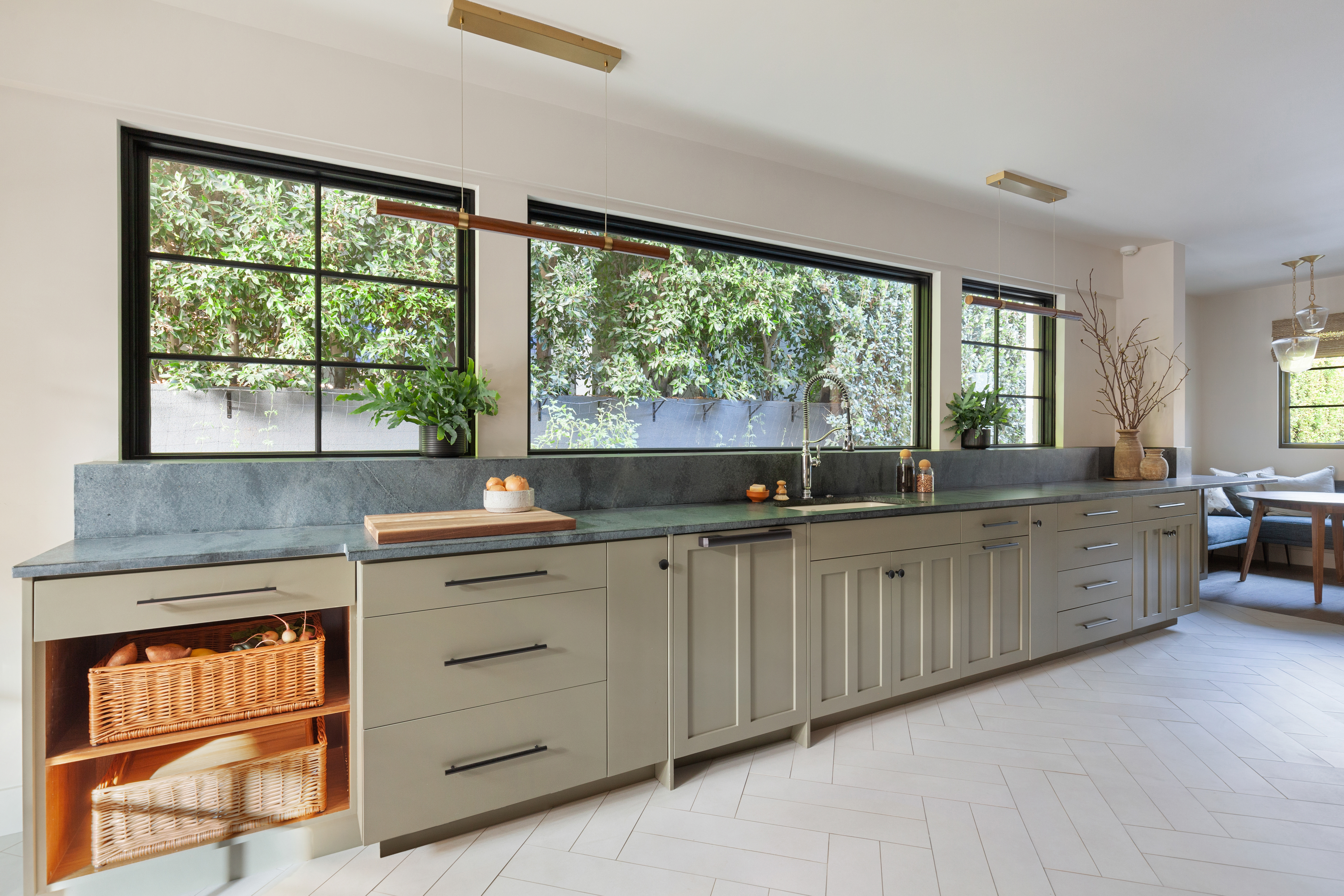 Looking at the photos, you would never guess this kitchen is anywhere other than beside a verdant field. That's all thanks to the extensive, nearly 20-foot-long ALBERENE SOAPSTONE™ countertop which runs beneath the bank of Anderson windows looking over her vertical garden wall. The design is centered around that scenic green vista, so that when you look out the windows, all you see — by design — is lush and green. It's calm, tranquil and everything zen that we need more of going into 2023.
#4 BE TRUE TO YOURSELF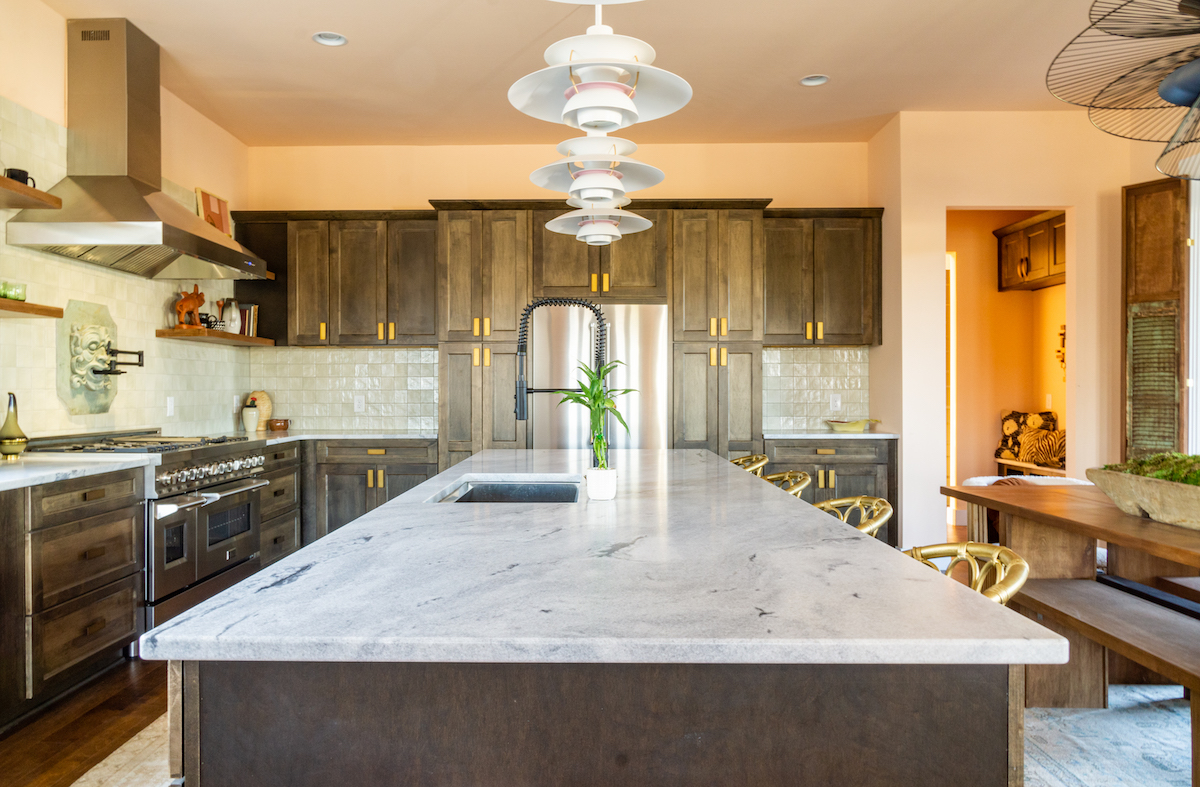 When builder and carpenter Evan Thomas and his partner designer Keith Bynum brought their signature creative, homey feel for the third season of HGTV's "Rock the Block", the results were expectedly unexpected.
While other contestants may have had more of a "mass market" approach, Evan and Keith intentionally leveraged a more artistic perspective regarding their design. Inspired by churches in nearby Charleston SC, they used earthy tones and soft peachy hues, wood shutters, architectural brick from Cherokee Brick, high-end wood floors, and GEORGIA MARBLE™ – WHITE CHEROKEE to achieve an elevated but cozy feel.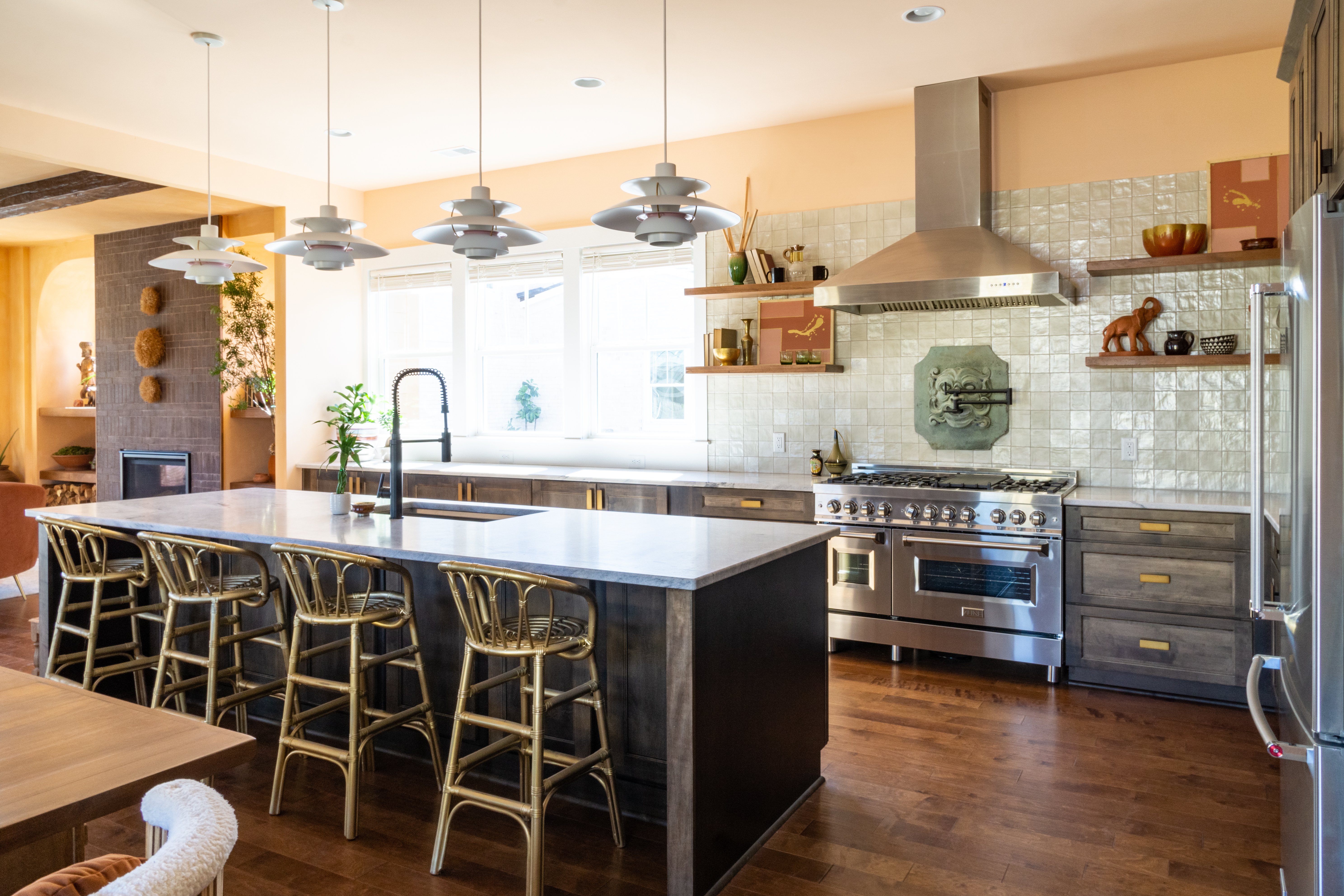 Keith and Evan might not have won any challenges on the show, but they won our hearts with their passion, artist's aesthetic, and welcoming color palettes. They showed us how to challenge convention while embracing tradition and being creative about reuse. And their eclectic take on design is gaining traction: one of Pinterest's big trends for 2023 is all about people making homes uniquely theirs.
#5 SEEING THE POTENTIAL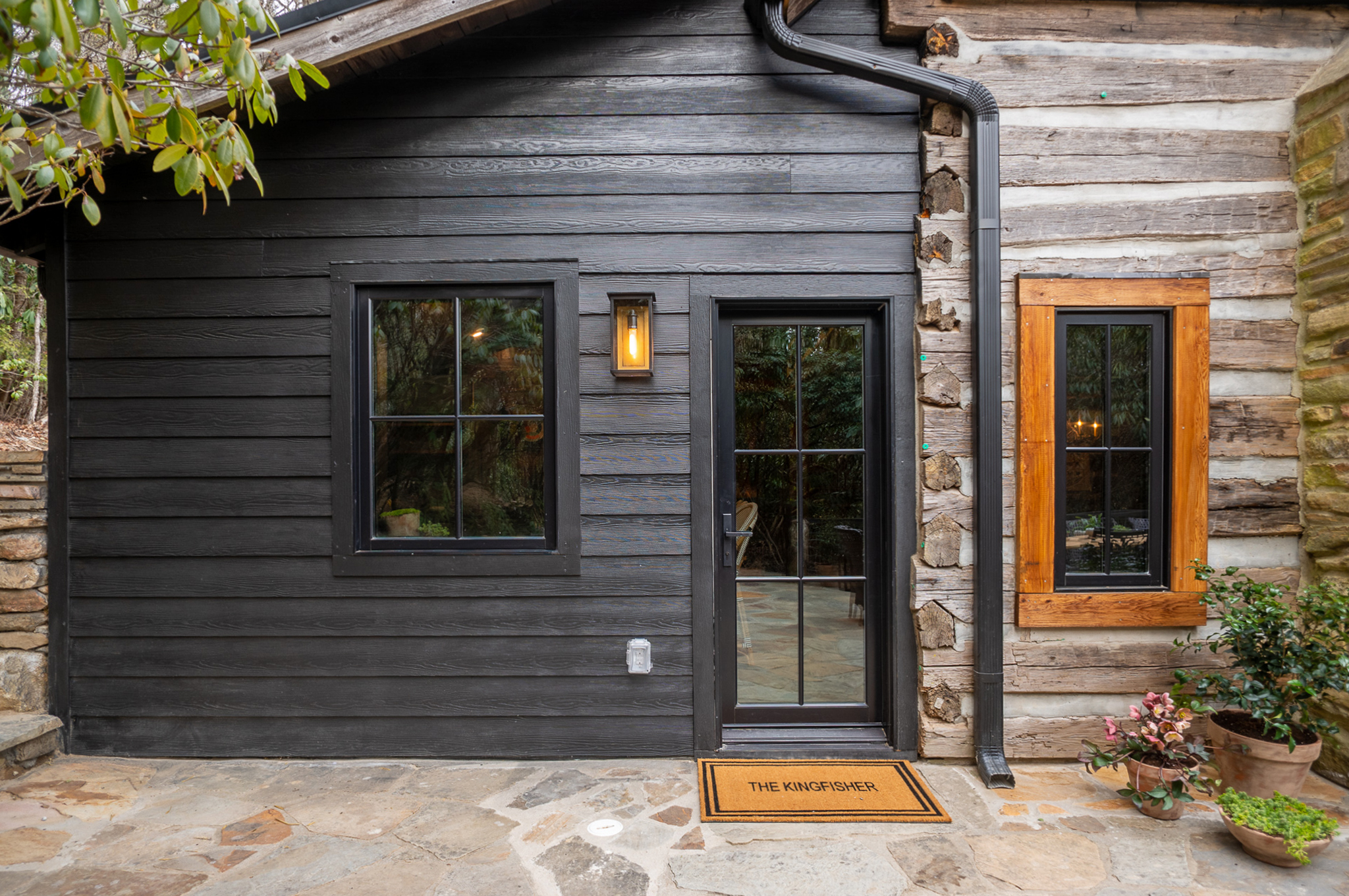 Christopher and Margaret Shutze, the husband-and-wife duo of Shutze Studio, had a vision of what they wanted to create before they stumbled onto the property in 2019 that would become Flat Mountain Farm: A luxury haven with character and history, perfect for weddings, events, or retreats.
The original 28-acres in Highlands, North Carolina were a rustic paradise, owned by an eighth-generation local, but the property had seen better days. Margaret and Chris had the vision to look past the rundown log cabins and long list of repairs and see its future. Over the next year—during the coronavirus pandemic no less—the couple remodeled two of the cabins (The Kingfisher and The Wren), restored the Amish barn, and renovated enough of their own house to live on the property throughout the process.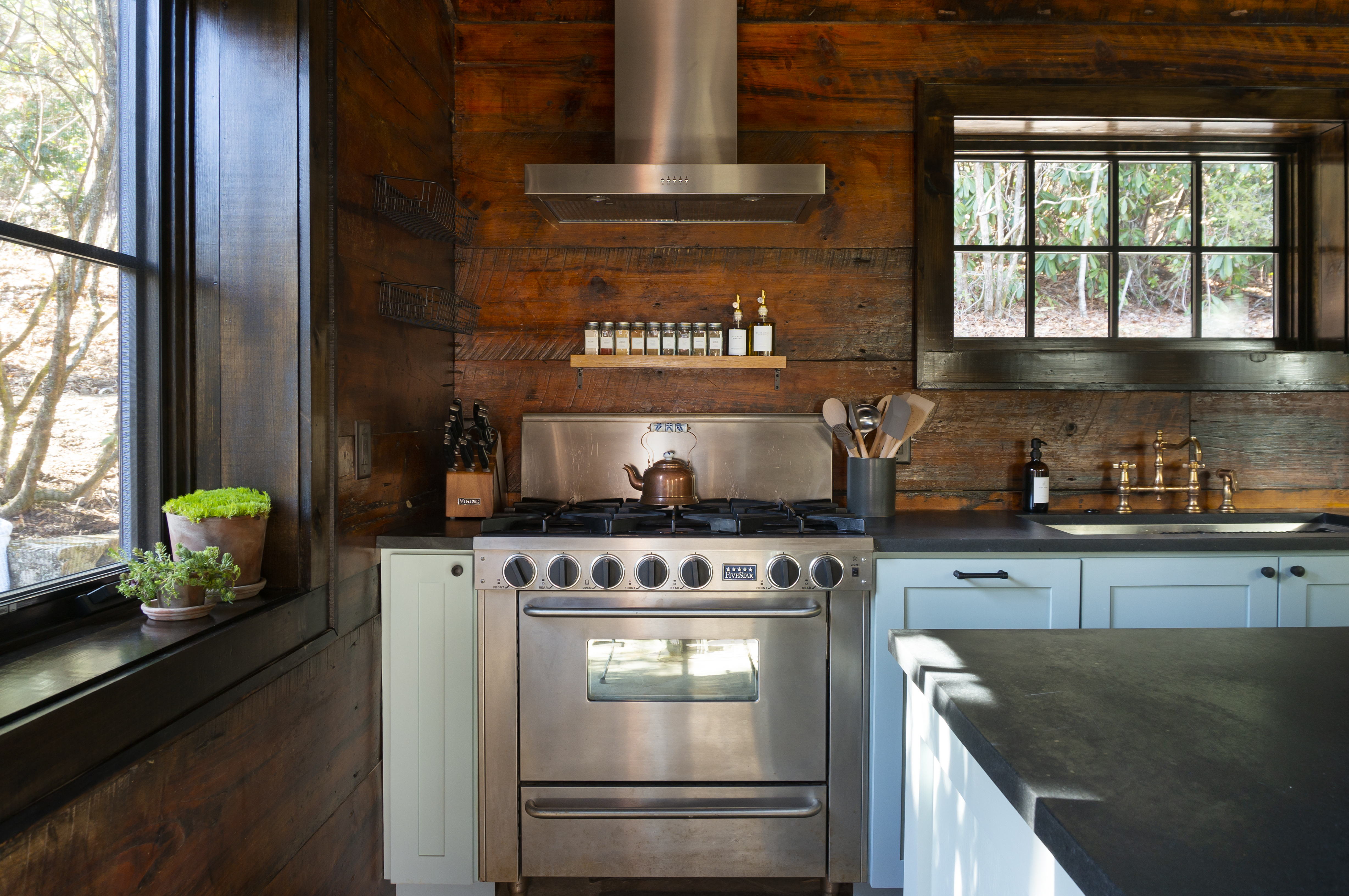 Today, Flat Mountain Farm is a premier micro-resort destination, and the family's forever home. But if Chris and Margaret hadn't realized what it could be, the land might still just be a vacant rhododendron farm in the Appalachian mountains.
We hope these unique projects have inspired you. And that you know, whatever you have planned for this year, Polycor has an iconic stone to help you bring your dreams to life.