The History of North American Soapstone From The Heart of the Virginia Hills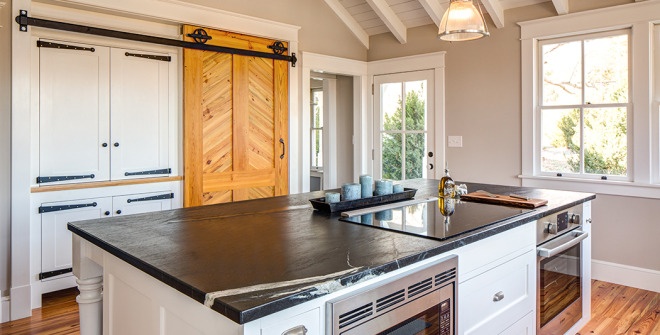 It was 150 years ago thatConfederate Robert E. Lee surrendered to Union Lt. Gen. Ulysses S. Grant, the definitive milestone of the end of the Civil War in Appomattox, Virginia. Over the course of American History we have come to associate certain materials and objects with specific periods of time – quill pens and ink bottles, parchment paper, knee-high white socks and wigs with tied ponytails all conjure up thoughts of our nation's development. One state in particular is filled with its share of historical significance such as colonial Williamsburg, the home of Thomas Jefferson and George Washington and other founding fathers as well as the birthplace of a fascinating deposit of blue / grey rock known as Alberene soapstone, the one and only soapstone quarried on the North American continent.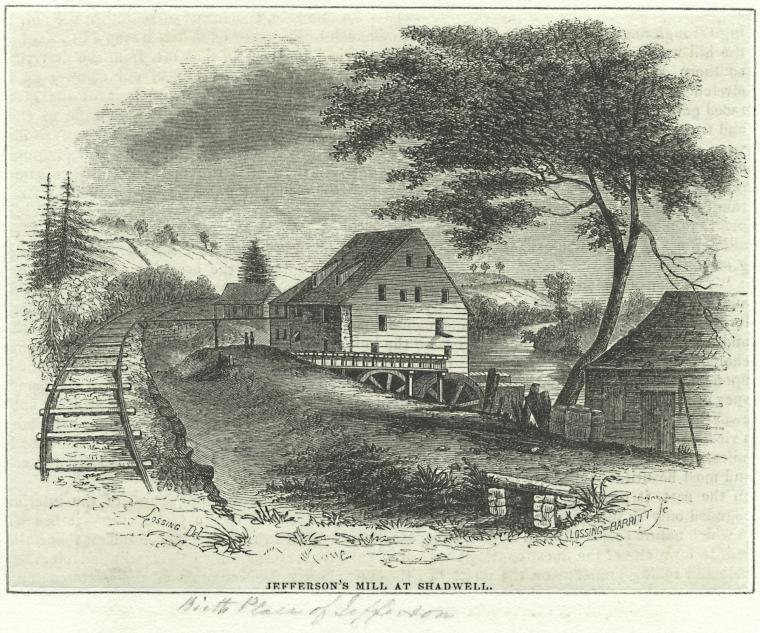 Jefferson's Mill at Shadwell
A unique geological occurrence on the eastern edge of the Blue Ridge Mountains, the million year old Lynchburg formation was central to the history and economic development of Nelson, Amherst and Albemarle counties of Virginia. When first established in 1883, the desire for this alluring soapstone was so great that the small town of Schuyler was literally built around the quarry itself, at one time employing over 2,000 people. Classified as a high-density , foliated, metamorphic steatite, our Alberene soapstone is an architectural-grade stone due to its unique close-grained structure. It made an ideal choice for items such as laundry tubs, farm sinks, roofing tiles, chemistry lab tops, paving, an additive for rubber and even body powders. There are still original sinks that are being sold at architectural salvage and antique stores across the US thanks to the strength of the material and the ease with which they can be refinished.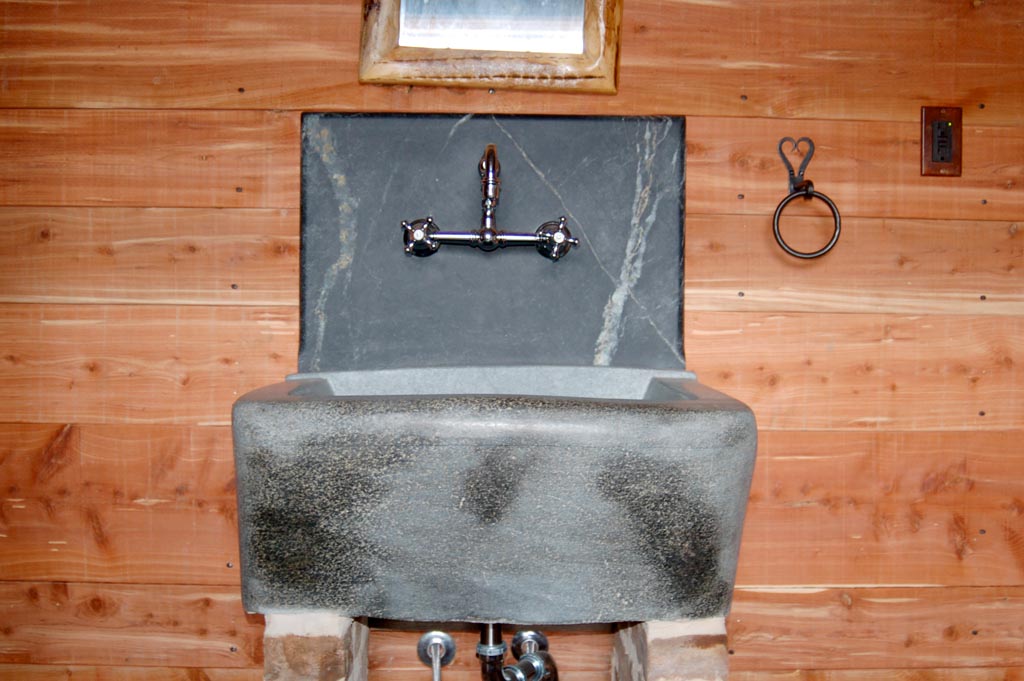 Custom Alberene Soapstone Sink
A visit to the Alberene soapstone quarry is like stepping back in time to the forgotten world of the early industrial revolution where antique processing equipment stands beside modern, sleek and shiny stone cutting machines. It's a site steeped in history that would be equally at home in a tour of the English settlement of Jamestown or the Monticello mansion. The exterior of one of the original buildings is covered in a veneer of stacked soapstone, an original wooden slab cart with metal wheels that recalls earlier production methods and even an old x-ray film processing tank made of soapstone lies along a wall ready to perform its original job.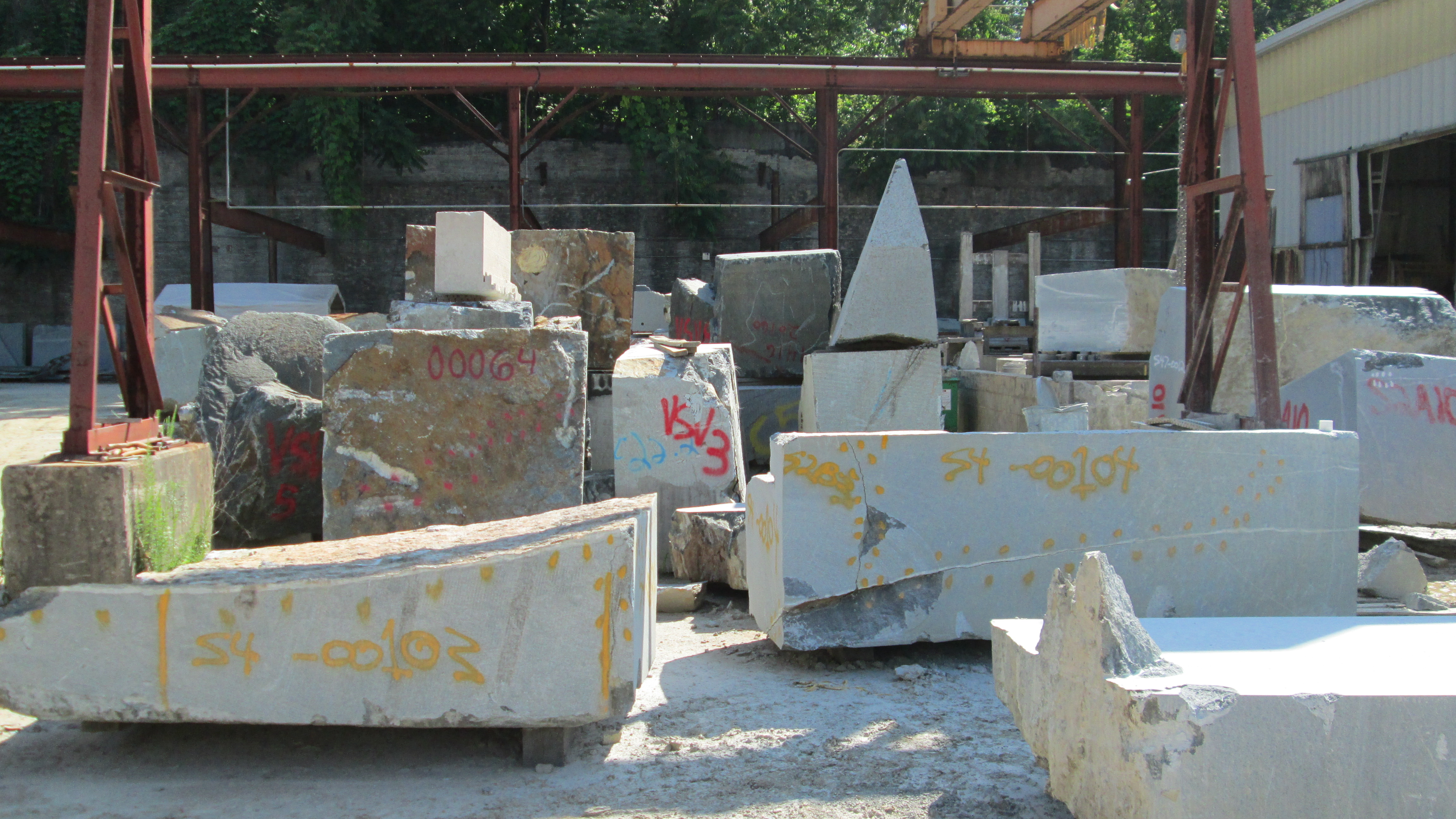 Blocks of Alberene Soapstone in Stone Yard
The aesthetics of soapstone are unrivaled in any other material thanks to its subtle tonality, naturally honed finish and warm physical properties. The reason we love its texture and feel is due to the talc crystals that are inside the matrix of the stone. Talc is characterized by a pronounced soapy feel, with a pearly luster and softness. Yet despite its silky surface, soapstone will not harbor bacteria thanks to its high density and it will not etch from contact with acidic solutions, making it easy to maintain. Today's design trends are favoring the visual qualities soapstone has to offer, providing the perfect solution for a modern rustic, traditional or contemporary style. Considering the popularity of greys, neutrals and textures, part of soapstone's appeal lies in its association with historical farmhouses and its reference to traditional New England homes.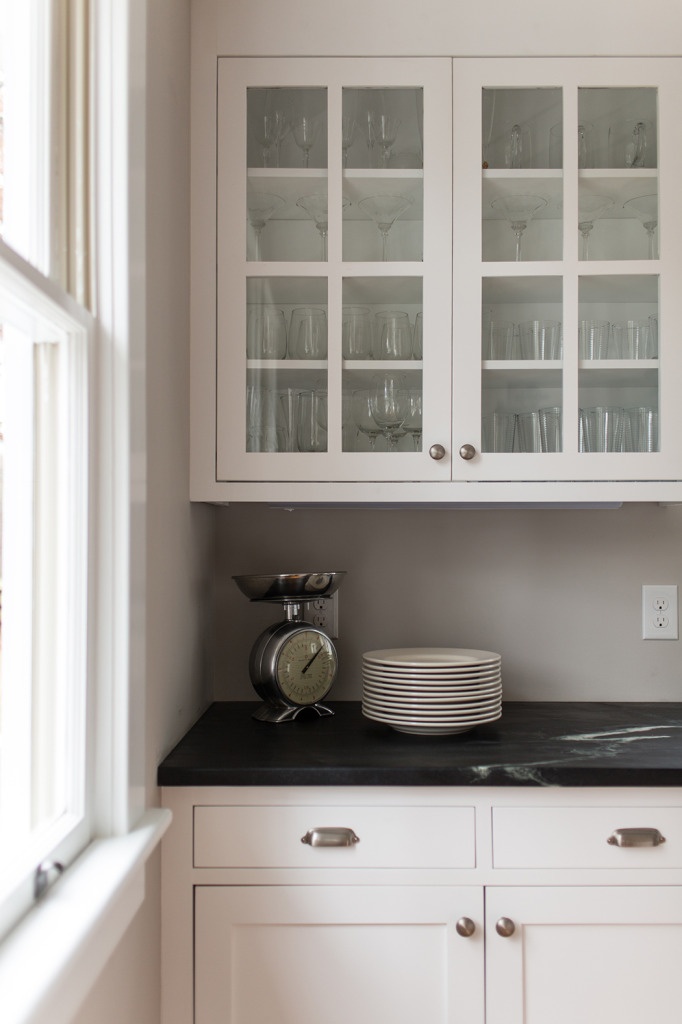 Traditional cabinetry details
The Alberene Soapstone quarry, owned and operated by Polycor, produces a visual range of material which includes Old Dominion, containing more or less white quartzite veining, and the very neutral Churchill Reserve with minimal veining. Occasional deposits of a golden ocher hue will show up in the veins. Unlike soapstone imported from other countries, Alberene soapstone is characterized by its lack of a green tonality and features more of a blue / grey hue in its natural state. When enhanced, this soapstone achieves a deep, dark black shade offering a variety of design possibilities, unrivaled by any other. Alberene Soapstone isnow NSF Certified for food safety.Watch for thenext post which highlights in detail the products, applications and finishes that Polycor produces in this interesting material!
Read more about Alberene Soapstone