Together, we build landmarks for humanity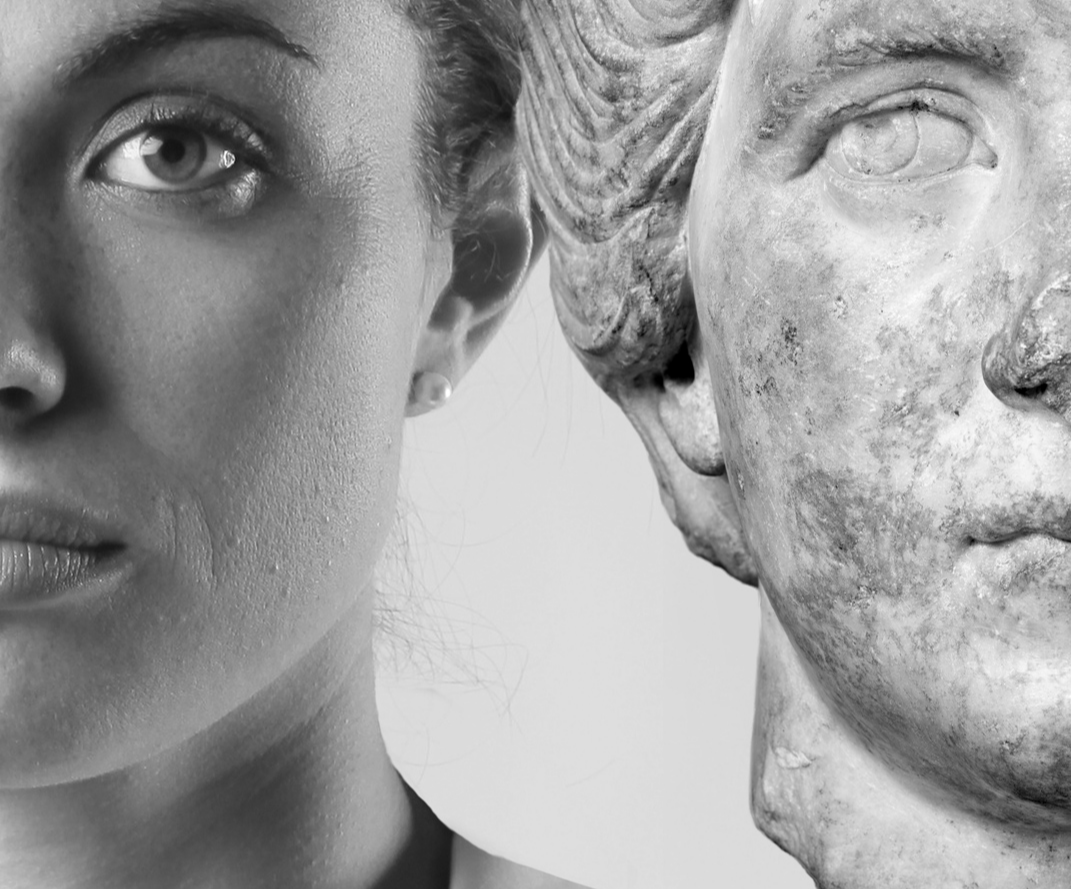 Famous French author, Antoine De Saint-Exupéry, said that "by laying down a stone, one feels that they contribute to building the world."
This idea is the very heart of Polycor, not only in the stone we quarry and sell, but in our efforts to build a sustainable industry and a rich cultural environment in the cities we work. We believe that together, we build landmarks for humanity and to that end we've spent the last year working on several key initiatives to build, lead and give back to our industry and our communities.
If you live in, or happen to be visiting, the region of Quebec City you can see one of these projects first hand at the Museum of Civilization at the exhibit called My 2,000 Year-Old Double.
This Polycor sponsored exhibit began with a call for modern-day look alikes of ancient sculptures. Visitors to the museum's website were invited to submit their indelible image for review by facial recognition software, to see if they were a modern-day match. More than 180,000 from all over the world did and the result is the work of the talented photographer François Brunelle, who captured the modern faces in the poses and expressions of their ancient doppelgangers.
"When I think of all the history behind it sometimes I get dizzy," says Polycor President Patrick Perus, who says his company was the ideal sponsor for an exhibit showcasing our enduring love affair with stone carvings. "Humanity carves its memory, its glory and its failures in stone."
In looking at the pairings of modern portraits with their ancient look alikes, says Coline Niess, project manager of the exhibit, "It's as if the times merged into one another."
The exhibit is open to the public until May 12. Not in the area? Check out more here.
Together, we lead: Certifying our quarries for sustainability
When Jasmin Randlett graduated with a degree in social and environmental responsibility of organizations, he was a millennial looking for a company where he could make real change, at an organizational level.
"I wanted to improve a business in terms of its social responsibility and one way is to control our operations in a sustainable way," he said. "I'm confident that we can do business that's not harmful to the planet or to people."
He found his match at Polycor where our president was already making a charge to lead his industry toward more sustainable quarrying practices. Perus gave Randlett the opportunity to spearhead the company's efforts to meet the requirements for ANSI/NSC-373 gold certification, the Natural Stone Council's ambitious certification governing a company's use of natural resources, fair labor practices and social initiatives.
The ANSI/NSC-373 Sustainable Production of Natural Dimension Stone is a voluntary accreditation that helps architects and builders who specify stone ensure their selection is produced in an economic, environmental and socially responsible manner. Specifically, by meeting this standard, Polycor can now help building designers meet industry standards for green building, such as LEED® v4 and The Living Building Challenge.
For Polycor's first certification effort we chose our quarry with the highest volume of natural stone production, the CAMBRIAN BLACK®granite quarry in Saint-Nazaire, QC.
"We pursued ANSI/NSC-373 to ensure the future of the quarry, and Polycor, and the industry," Randlett said, who is Polycor's Sustainable Development Officer. "The adoption of the standard is becoming more and more important as we seek to be the leader of the industry."
To achieve the certificate Polycor continued to improve its quarrying to increase yield, reduce waste and save energy. One example is a recent land reclamation project to reuse rock sludge from our granite curb production facility to remediate a nearby closed quarry.
Another achievement is the conversion of equipment from fossil fuels to renewable electricity. Water at the quarryis also recycled to meet NSC-373 requirements. Governments in the US, Canada and France, where Polycor has all its quarries, require that waste water be treated before being released in nature. This Randlett says, highlights some differences between North American and overseas stone suppliers.
"In other countries the earth and the workers are not always safe," he said.
Find out more about our sustainability efforts.
Joining the ranks of the Polycor's ANSI/NSC-373 certified sites are our Indiana Limestone quarries. Project Manager Tim Sproull spearheaded ANSI/NSC-373 Sustainable Production of Natural Dimension Stone silver certification for all three operating Indiana Limestone quarries.
This year we plan to double our efforts, working toward NSC-373 status for not just two quarries, but also two accompanying production facilities of curbs and urban landscaping in Rivière-à-Pierre, near Quebec City, and Georgia marble in Tate, GA.
Together, we give back: Youth programs at Jacques-Cartier Foundation Community Center
One of the measures for achieving NSC-373 status is corporate governance, the company's participation in socially responsible community efforts, something Polycor has had the privilege of doing in Quebec City for some time at the Jacques-Cartier Foundation Community Center.
Perus and Polycor's Marketing Manager Marie-Eve Gilbert serve on the board of the foundation which works to stop the cycle of poverty and social exclusion by providing financial support to organizations working with young adults who are struggling with substance abuse, mental illness, or homelessness.
"We help raise money for local young people who had or are having a rough time in their lives," Gilbert said. "We are really touched by this cause because at Polycor we enjoy a great work environment and quality of life, so we want to give back to people who haven't had the chance that we have had."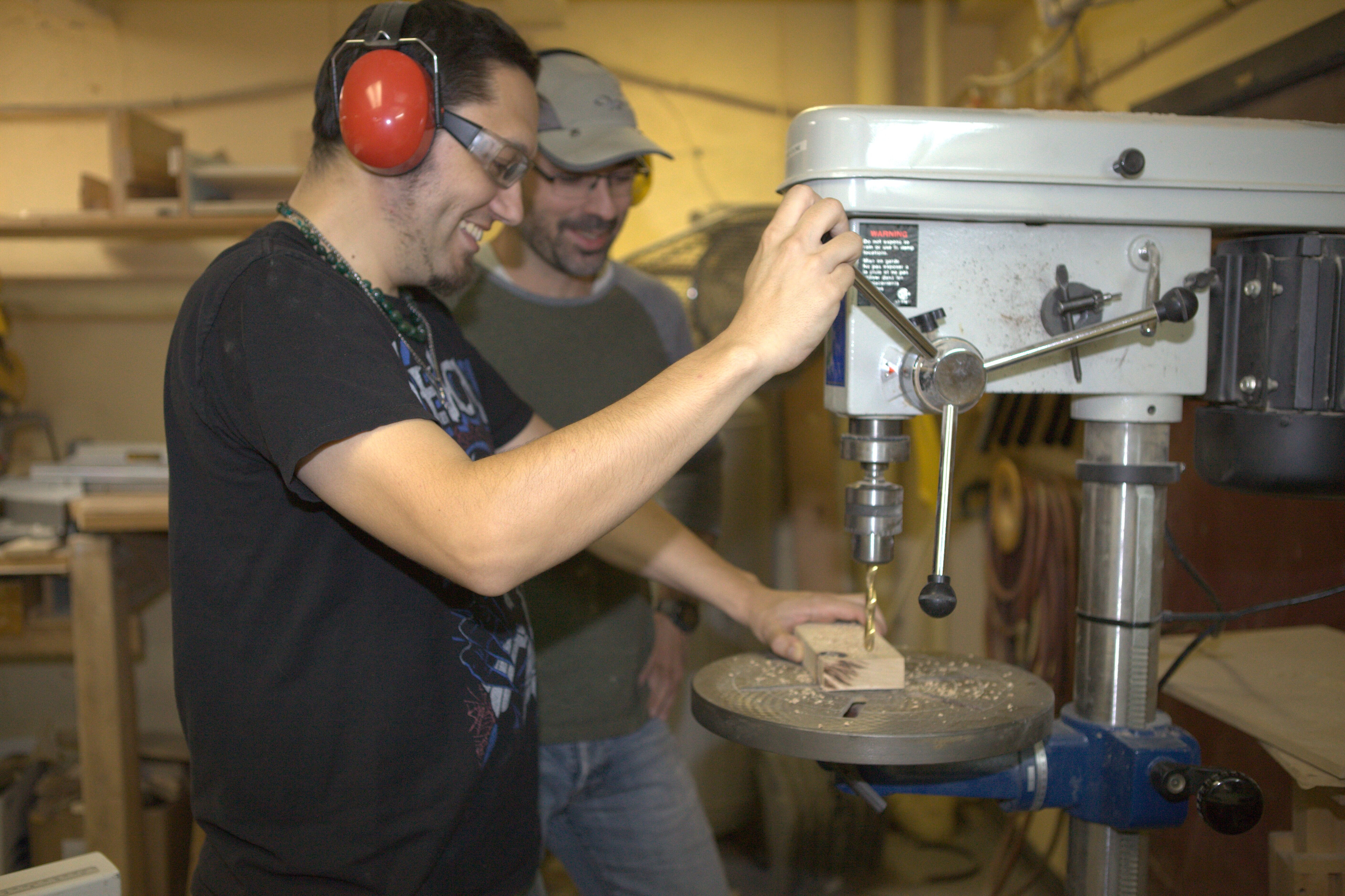 The Jacques-Cartier Center has a residential component offering 27 social housing units to nearly 32 young people aged 16 to 35. Young people have access to counselors and social workers to guide them in their life plans. At the center every youth must take steps to find his or her life project and make it a reality. The center offers a multitude of training programs and workshops on various topics, of which nearly 900 young people, residents or not, benefit each year.
Polycor gives $25,000 to the foundation annually for programming and renovations at the center. Gilbert and her team also give in-kind marketing and consulting support to the center. This year Gilbert hopes to organize opportunities for employees to give of their time at events and in the field to support these young people as they take brave steps to find their life's work.
"We want to give these kids opportunities to improve their lives, or start new ones," she said.
Together, we honor: The Living Monuments Project
At Polycor, we share the same values of our military veterans: devotion, generosity, commitment, andlast year we had an opportunity to create a monument in honor of these men and women and their values.
We were proud to collaborate with the renowned American photographer Stacy Pearsall on The Veterans Portrait Project with 'The Living Monuments' campaign, to honor and celebrate the courage and devotion of our veteran employees – while they're very much alive.
"Polycor employs almost 60 veterans in the US. When we saw Stacy's work, we wanted to do something to thank them for their service and so, quite naturally, we thought of a stone monument," Perus said. "We often commemorate the veterans who have lost their lives at war, but those who have fought for this beautiful country and survived are often forgotten."
Polycor's campaign included exclusive behind-the-scenes video footage, interviews, portraits and heartwarming content that it will continue to share on social media through June 2019.
"My process is to capture organic poses that are natural to the individuals and who they are," Pearsall said. "My goal is to continue to raise awareness for veterans in our communities and to keep them at the forefront of people's minds."
The monument serves as both an independent marker as well as a podium upon which individuals can stand. The monument is installed at the Rock of Ages Visitors' Center in Barre, VT – a Polycor subsidiary – where guests can view the video of the collaboration as well as the iconic images.