Virginia Distillery Features Polycor Soapstone, Even Its Cocktails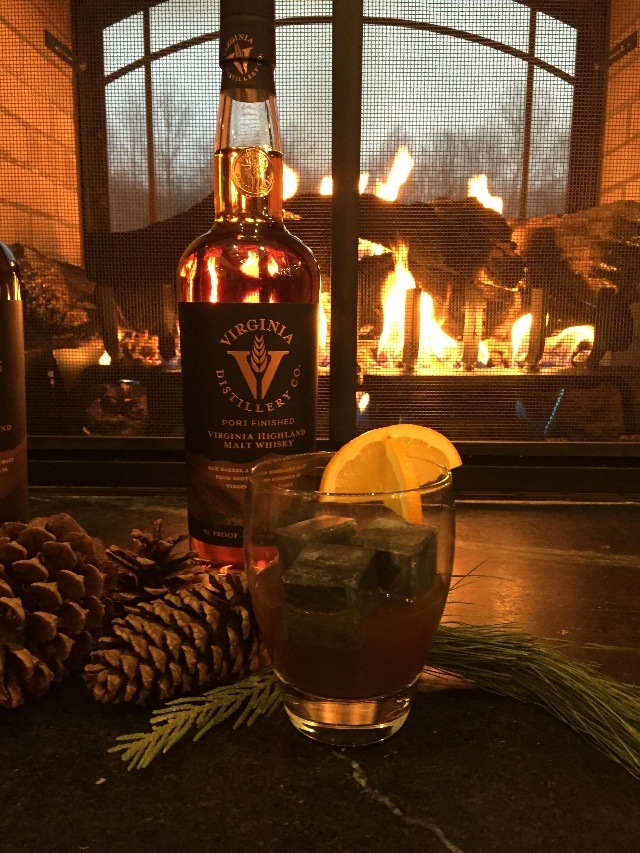 Baby it's, well, not that cold outside.
But just because the snow isn't falling doesn't mean we don't have the urge to curl up by a hot fire and sip on a cocktail. Here at Polycor, the cool weather has us feeling nostalgic for the rolling hills of the Blue Ridge Mountains of Western Virginia where our Alberene Soapstone Quarry has been producing velvety soapstone for flooring, countertops, and landscaping for almost 130 years.
Nestled on 100 acres a mere 18 miles from the Schuyler, Va. quarry lies the Virginia Distillery Company. It's no surprise then that the distillery showcases the very stone quarried right in it's backyard, featuring soapstone counters and even a fireplace. Check out that hearth! That's what we call shopping local.
The single-malt whisky distiller is a trail blazer, using authentic copper stills, the finest ingredients and the perfect Virginia climate to conjure up a product filled with hints of dried fruit, toffee and dark cocoa — the perfect combo for a rockin' New Year's Eve cocktail.
This holiday season, we've been showcasing great recipes that pair perfectly with our soapstone chilling stones, including this Bulleit Manhattan and a Catoctin Creek Virginia cocktail.
The Black Vest cocktail from Virginia Distillery Company will give you the warm and fuzzies, with its smooth whisky partnered with cold apple cider and spiced syrup. This holiday cocktail is perfect for whisky lovers and sweet tooths alike. Mix it up, pour the sweet drink over a few soapstone chilling stones and you're set.
Cheers, from Polycor.
The Black Vest
5 oz. cold. cider (local is always better!)1.5 oz. Virginia Highland Malt Whisky from Virginia Distillery Company2 dashes of Jack Rudy bitters1/2 oz. freshly squeezed lemon juice1/2 oz. mulled spiced* syrup (add more it you like it sweeter)
Combine the cider, Virginia Highland Malt, bitters, lemon juice and mulled spice syrup in a cocktail shaker. Stir, or shake, then pour into a glass. Add 1 – 3 Alberene soapstone chilling stones to the glass (depending on how cold you want it) and enjoy!
* To make mulled spiced syrup, take a packet of mulling spices and put in a tea infuser. Bring to a boil in 1 cup of water; reduce the heat and simmer for 30 minutes. Remove the tea infuser and adjust the temperature to medium high heat. Add 1/2 cup of brown sugar; stir until dissolved. Take off the heat and cool.
About the stones
What is soapstone?
Soapstone is a natural stone with a velvety texture like wet soap, hence the name. You probably know it as a countertop that wears over time like a great pair of jeans. But it's also a perfect material for sink basins, architectural elements, tableware, and of course, drink chilling when you don't want to be watered down.
This metamorphic rock that we quarry in the Blue Ridge Mountains of Virginia is heat and bacteria-resistant and requires zero maintenance. Plus, it looks killer on your floor and under your coffee maker and doesn't stain.
Chilling stones are durable, reusable and won't alter the taste of your favorite spirit.See them do their magic here.