Calm and Consistent Soapstone Crowns This Soho Loft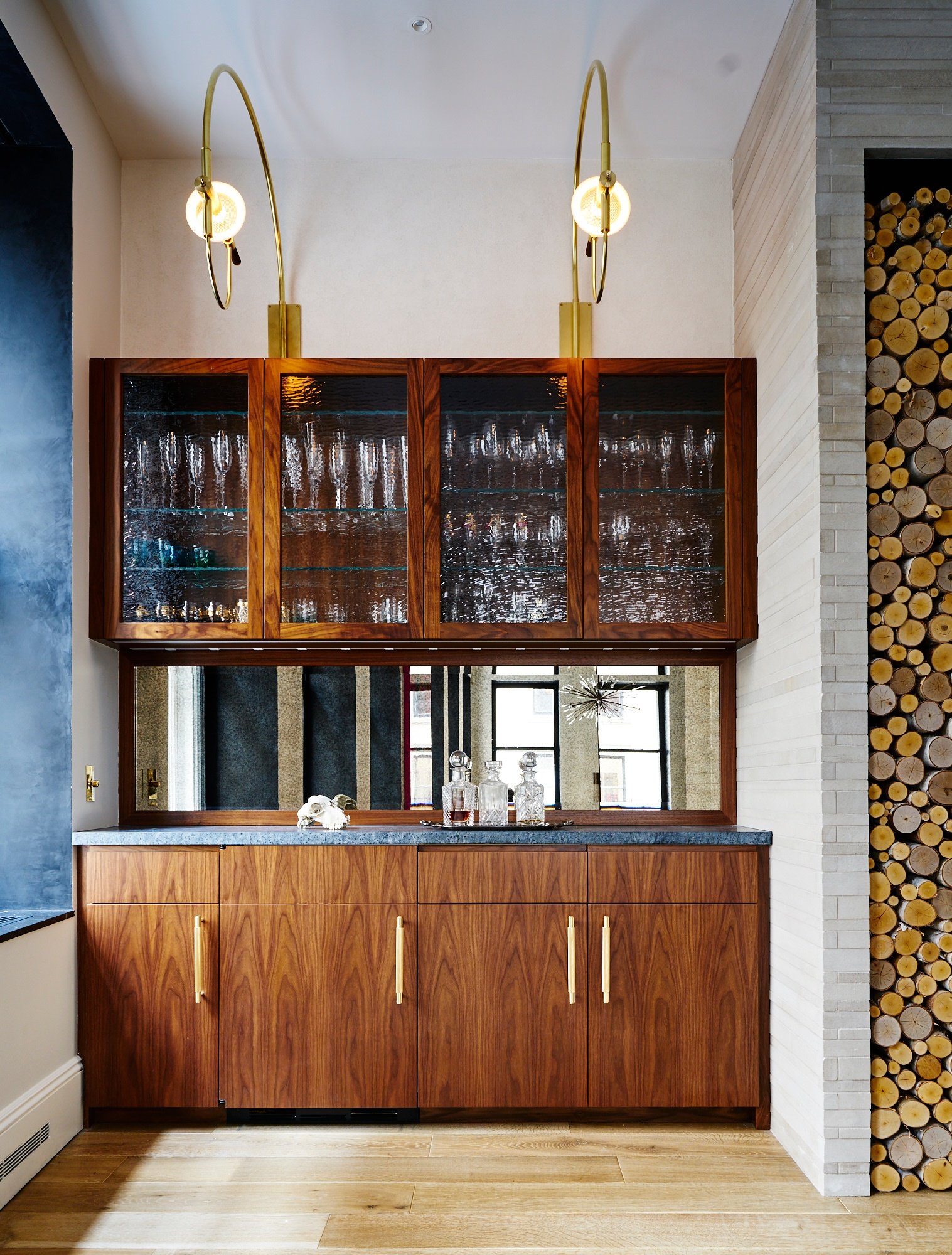 Growing up in sunny Southern California, Tommy Zung spent plenty of time in his formative years on a surfboard.
He gained a newfound appreciation for the beauty of his surroundings, and carried it with him during his travels to exotic locations, like Mexico, Tahiti, New Zealand, Africa, Hawaii, and Bali.
"Surfing was always a part of my life," Zung said. "It was an easy way to immerse yourself in different cultures.
"You see more native cultures and the way they use materials — you witness their architecture vernacular," Zung said. "Their use of natural materials is what's so simple, but also really elegant and powerful to me."
His diverse travel background serves as a source of inspiration for his New York City based architecture firm Studio Zung, which he founded in 2001. Zung's designs often incorporate natural materials, like glass, steel, concretes, and stones to create an authentic, yet modern way of living.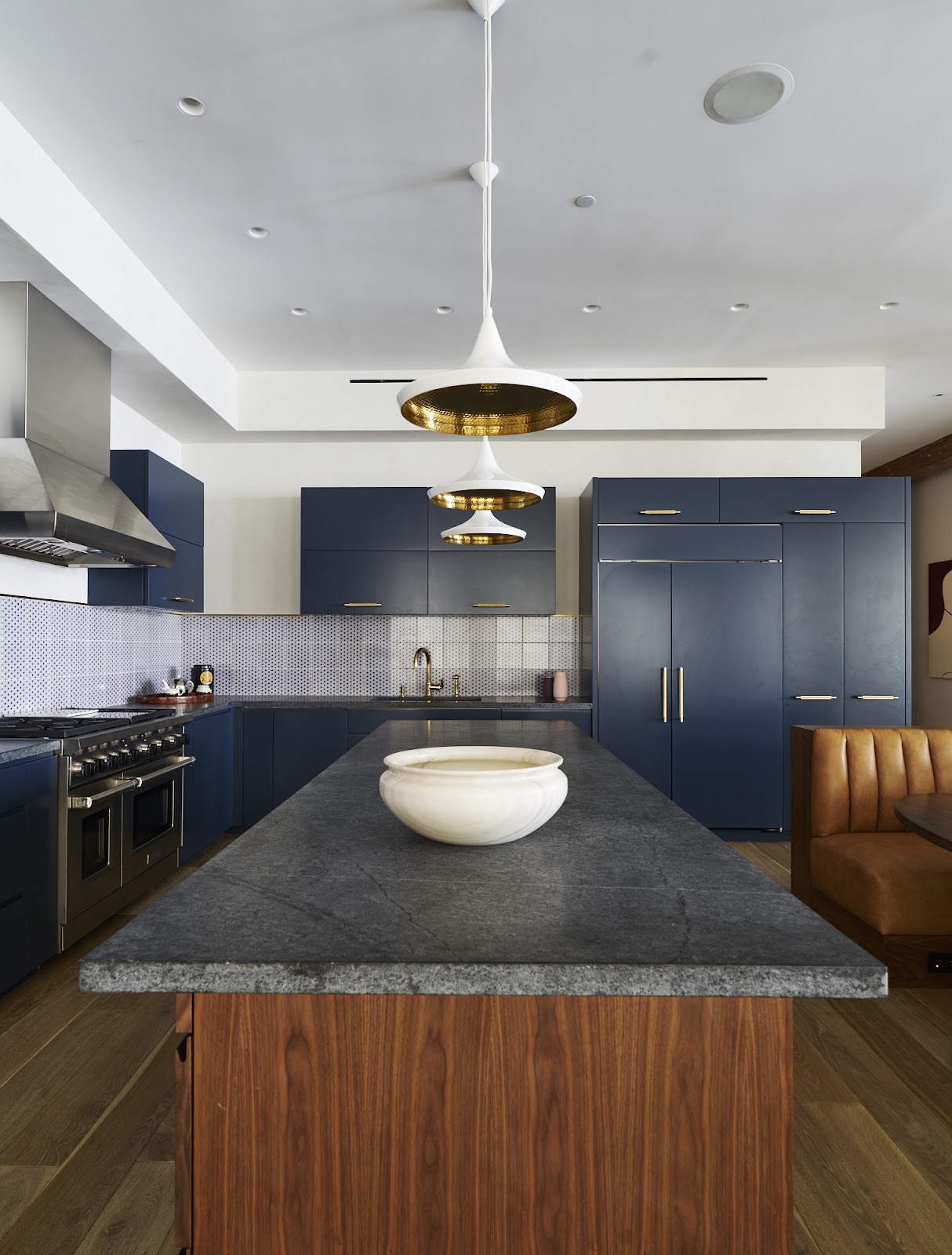 A 3cm slab of untreated Alberene Soapstone finishes off the custom cabinetry by Studio Zung. Lighting by Tom Dixon. Range by Wolf.
Studio Zung's work at Maison Crosby, a modern 5,500 square foot loft in Soho, reflects his love of incorporating natural and local materials into architectural projects.
The original space, which once served as a manufacturing building, featured exposed steel beams, raw woods and plenty of natural light from the oversized warehouse windows. Zung decided he wanted to pay homage to the building's natural architecture.
He built upon the core existing materials — wood, glass, steel and stone, and went from there, adding a cozy fireplace, brass fixtures, luxurious leather seating, deep dark blue cabinets, and a large workable Alberene soapstone center island designed to bring the family together.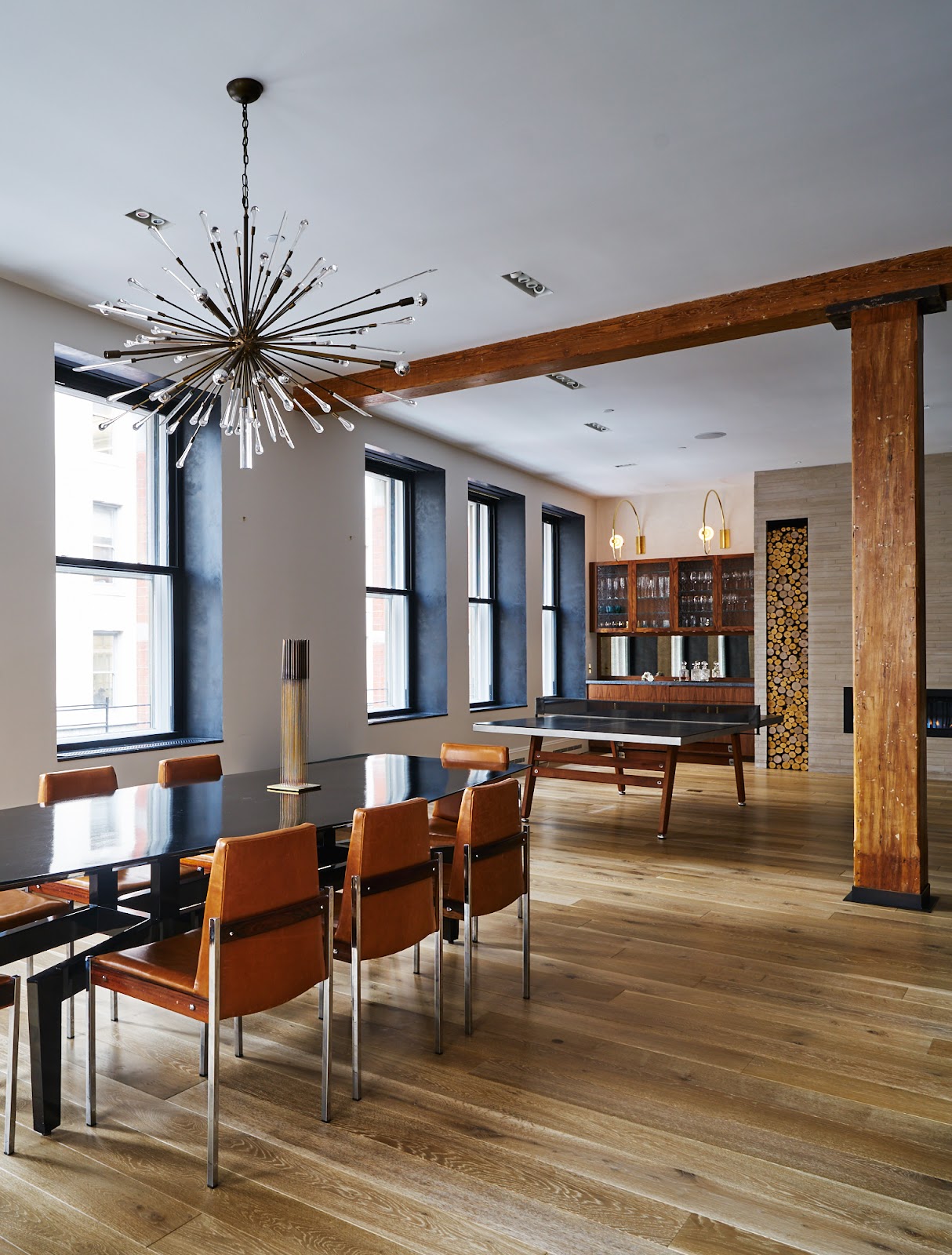 Rustic beams and support columns, a nod to the building's original industrial use, contrast with high gloss modern elements. Architectural fixtures by Buster + Punch.
The kitchen was laid out with the family of four in mind — he wanted to create a space centered around community.
"Beauty and functionality — that's what makes a great kitchen," Zung said. "A kitchen facilitates people coming together and being together. Whether that's baking bread by inviting someone into your home. That's where some of the most important discourse happens."
Zung first started using soapstone a little more than a decade ago. Many aspects of the natural stone appealed to him, including its durability, smoothness, heat and stain resistant properties, and industrial look. Click here for more about using soapstone in kitchen design.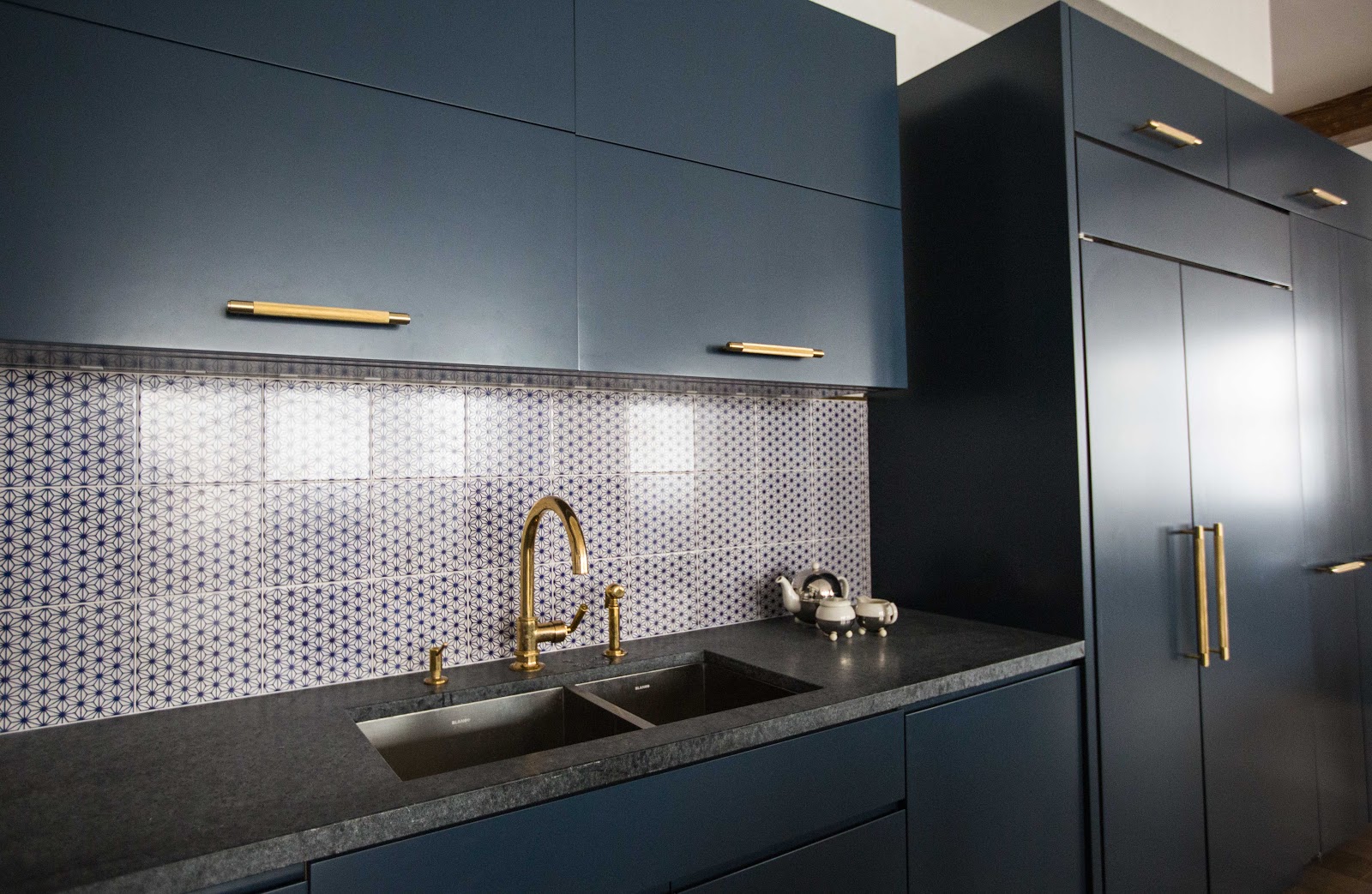 Studio Zung bespoke kitchen in European lacquered Hague Blue.The subdued grey texture of the untreated soapstone has a softening effect on this modern, moody kitchen punctuated by the brightness of brass hardware and fixtures.
"I love the characteristics of it," Zung said. "It's really warm and has a deeper energetic quality, where it feels luxurious, but also sensual in a way. There are little aggregates that move through it so you can see the mineral changes in it. It's kind of calm and consistent."
He started veering away from using Italian travertine kitchen countertops, and opted for soapstone — a material he didn't have to worry about sealing.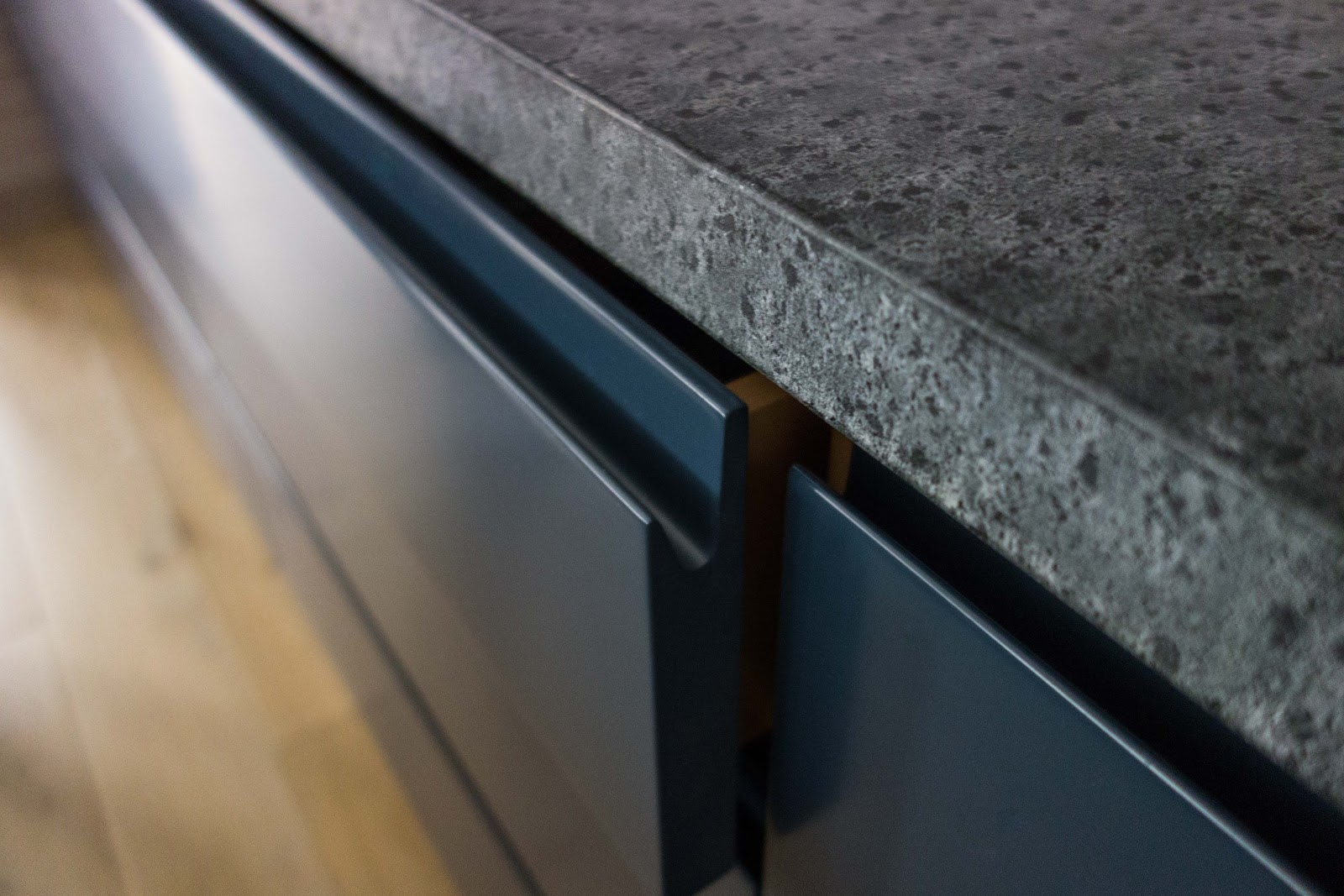 Zung omits distractions on lower cabinetry with concealed finger pulls.
"Every material we use, we expect it to age. We expect it to age because we want it to age," Zung added. "We don't ever want to use epoxies or materials that will change the color or quality in a synthetic way. Soapstone's imperfections are what make it perfect."
Studio Zung worked with Polycor, the largest quarrier and manufacturer of natural stone in North America, to incorporate Alberene Soapstone in the design at Maison Crosby.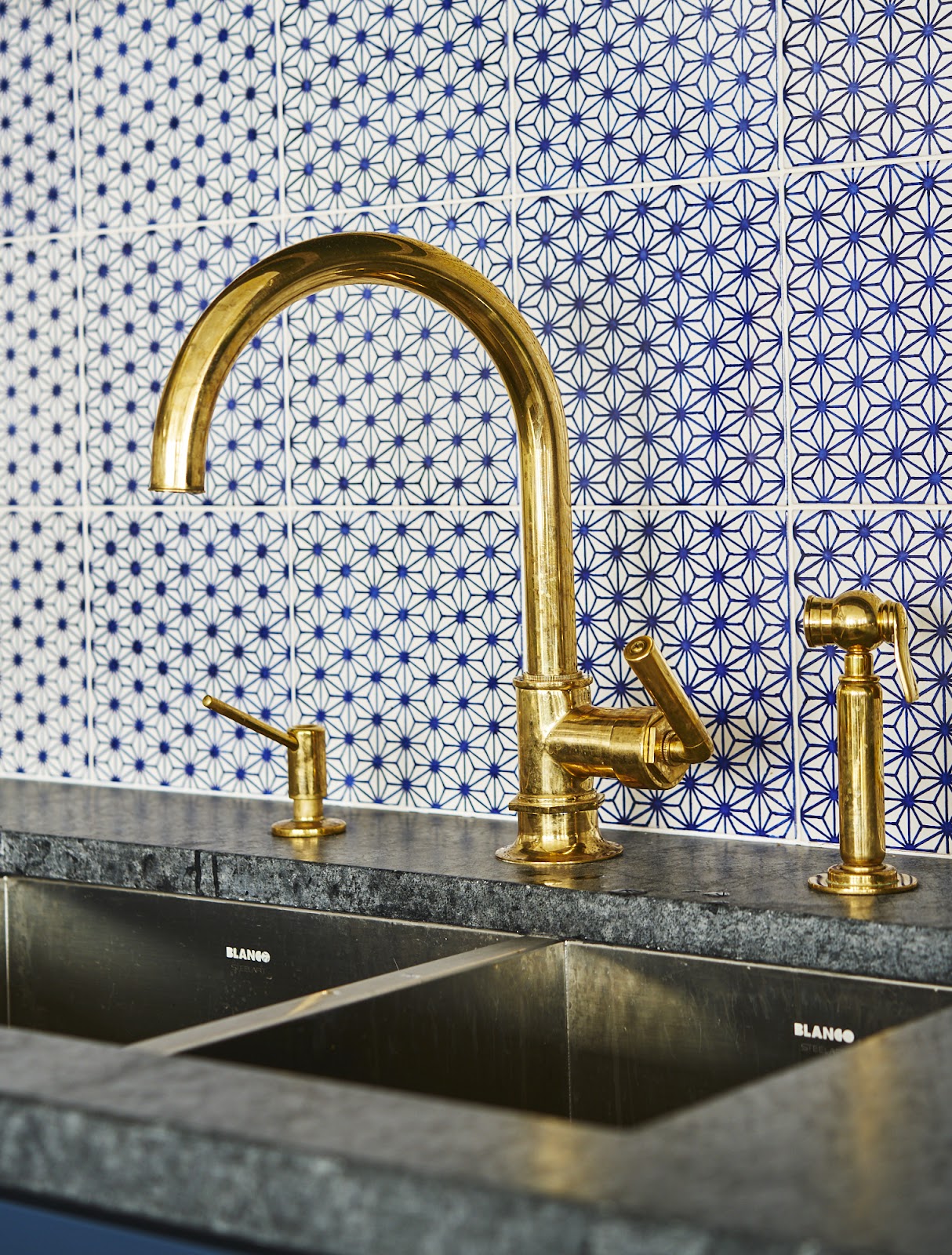 Brass fixtures by Waterworks. Undermount stainless steel sink by Blanco. Tile by Made a Mano.
Zung's team sent over drawings, working with Polycor to find the right stone pattern, thickness and finish needed for this specific project. The stone was sourced from Polycor's local quarry in Schuyler, Virginia, and then sent over to the Studio Zung team.
"They really have a nice knowledge of the quarries," Zung said. "They really helped us, telling us, 'Oh that's going to be a little too long' or ''that thickness (of the stone) isn't right for the application.'"
The full seam on the soapstone was cut at a 45 degree angle, putting the two edges of the stone together so the seam of where they meet went unnoticed. "It looked like one piece of stone," he said. "It was more monolithic."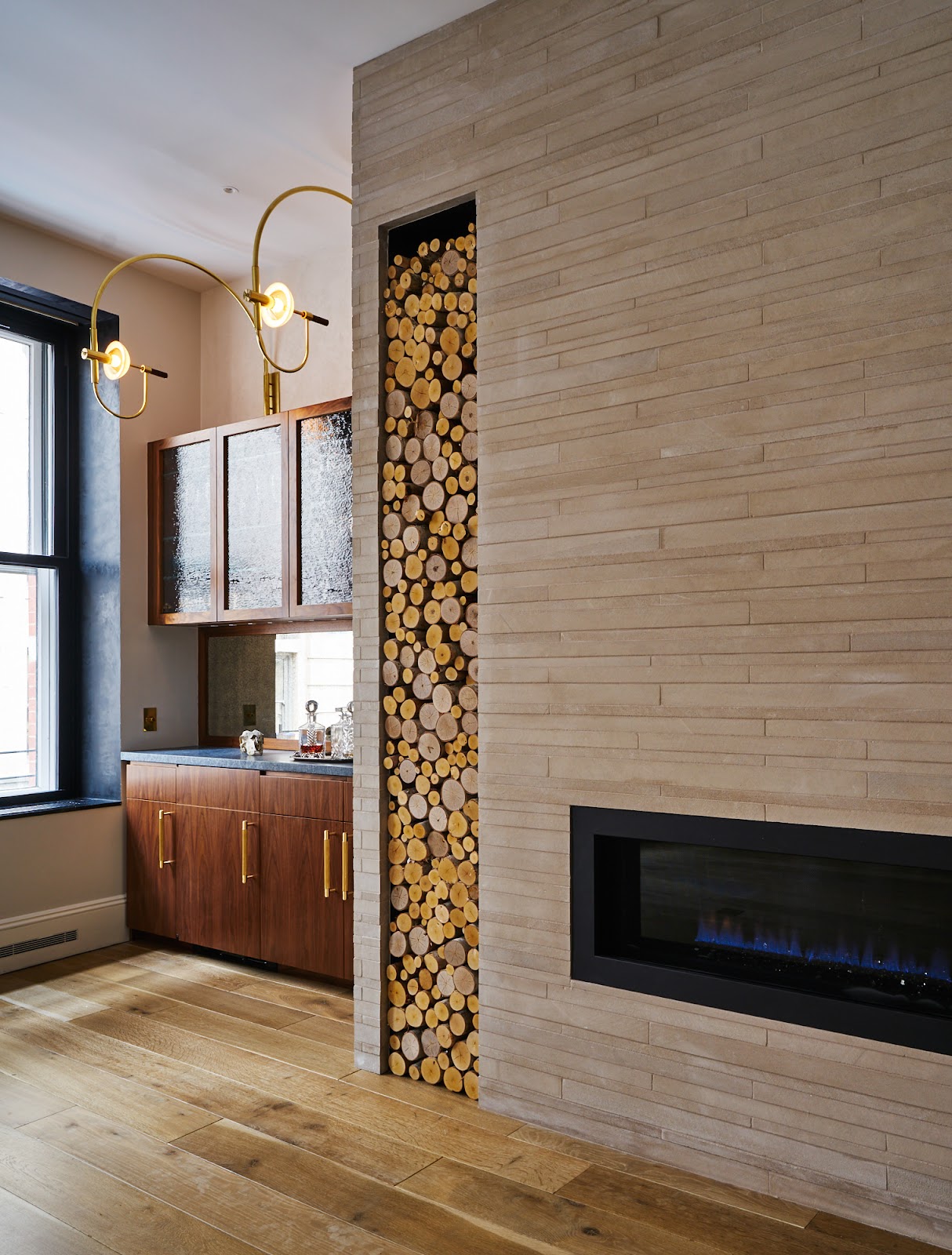 A bonus adjacent to the ping pong table, a Studio Zung Modern Hemingway Bar in American walnut with soapstone and lighting fixture at bar by Allied Maker.
For Zung, creativity lives in spontaneity.
Some ideas come while admiring a piece of wood or the aggregates in a stone. Others come when visiting quarries and taking the time to see mother nature at work.
"Most of my design decisions come from experiences and the emotional feeling I get when I'm around specific materials. Depending on the project, I then identify or simulate the feeling," Zung said.
"Inspiration doesn't always come when I'm sitting down drawing and it doesn't always come when I'm dreaming or night wandering. It comes when it comes."
All photography by Adrian Gaut.