Join Us For a Virtual Quarry Tour with the Natural Stone Institute
Adding warmth and a natural element to any architectural or hardscape design, Indiana Limestone is one of the most popular building stones – and has been for well over 150 years. Used on famous American buildings, including Rockefeller Center and the Pentagon, it's hard to imagine life without it.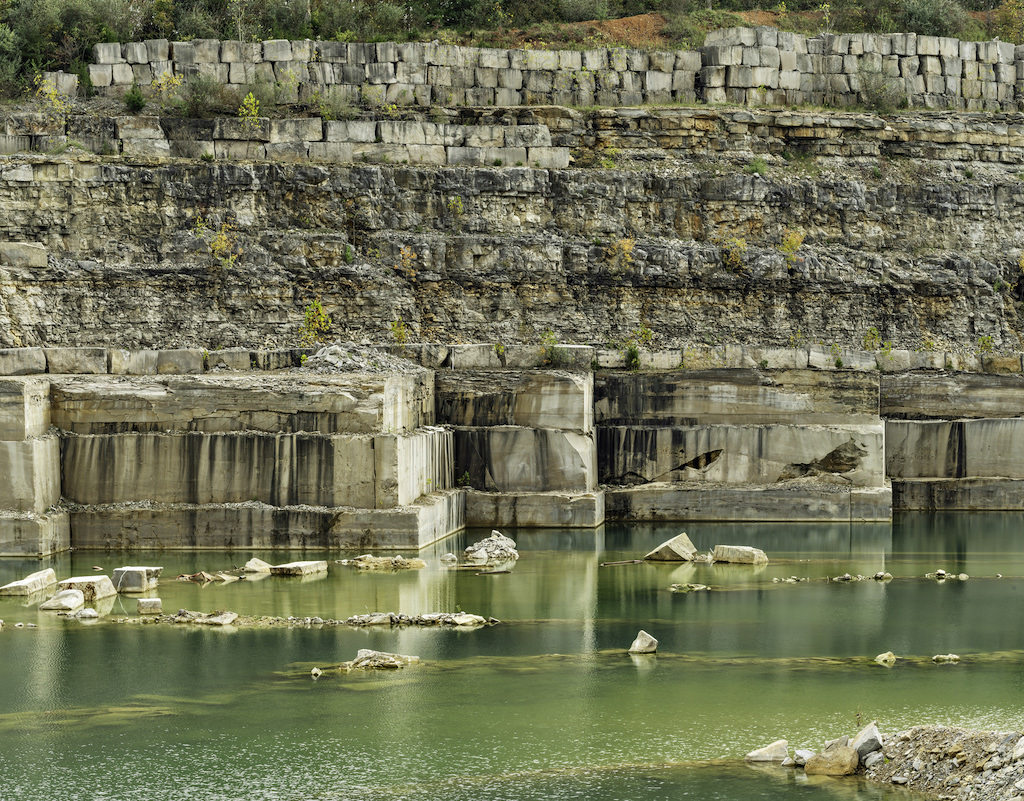 Indiana Limestone quarries in Bloomington, Indiana.
Now you can get a behind-the-scenes look at how this stone is quarried. Polycor is partnering with the Natural Stone Institute in Indiana to open its doors and give you an all-access pass into quarries that have been in operation since the early 19th Century.
Register now for this one-hour virtual experience to visit an active limestone quarry and see natural Indiana Limestone in its original environment at the source in Bloomington, Bedford and Oolitic, Indiana. Discover the quarry's history, the stone's geological components and what makes it unique to this site that was once a vast underwater marine land.
Learn more about the quarrying and the transformation process of the raw blocks into finished products use for architecture, interior design, and outdoor living.
---
ABOUT INDIANA LIMESTONE
There are many stones to choose from for building and design work, but none offer the deep quarry reserves, the variety of coloring and durability of Indiana Limestone. Available in buffs, grays and full-color blends, it's aesthetically pleasing appearance ages well over time with very little change. This makes it the perfect stone for structures designed for longevity and it's also easy to match if any future additions need to be made, like at Gensler's Old Post Office project in Chicago.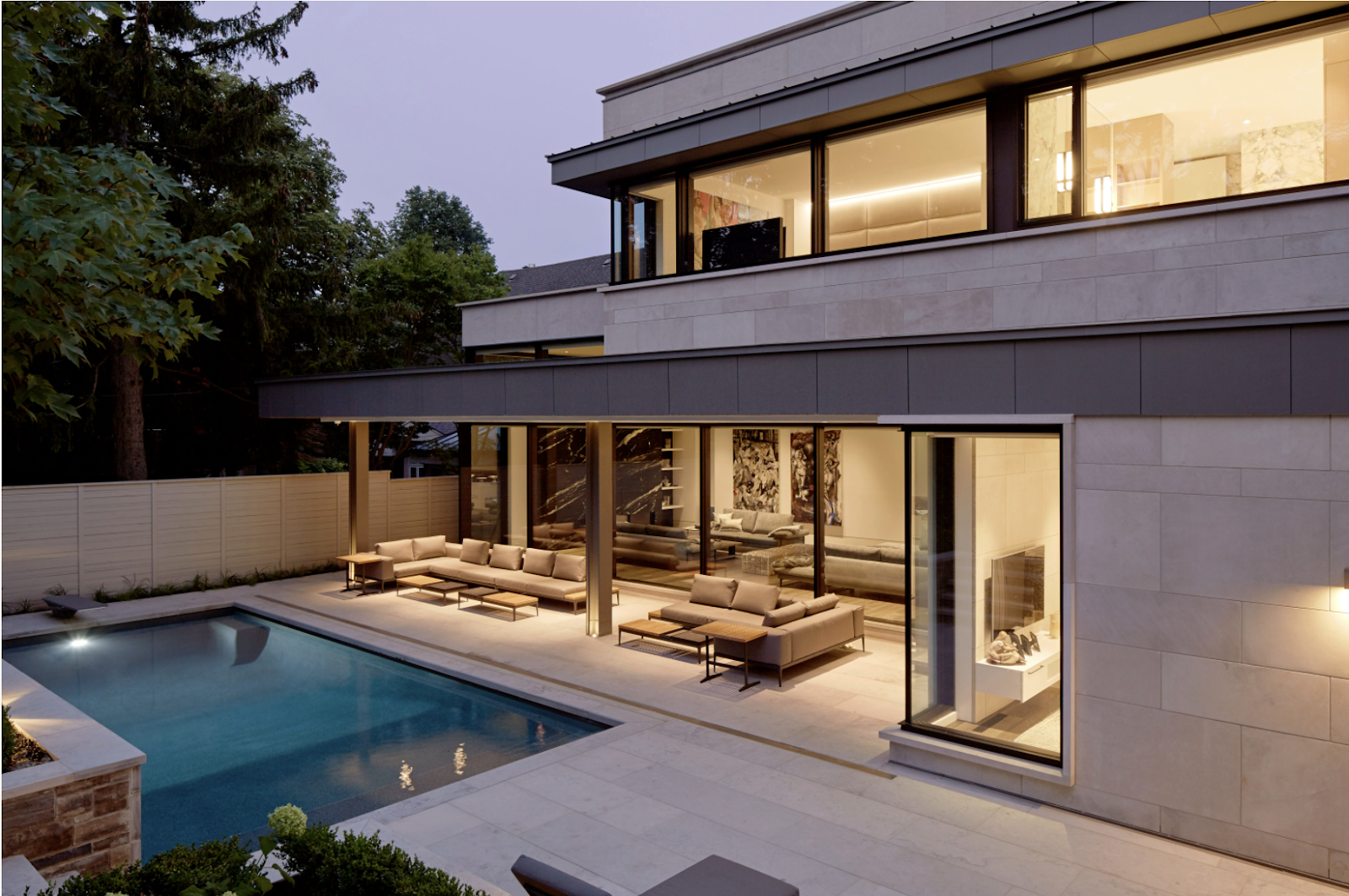 The proven performance of Indiana Limestone and its ability to withstand freeze/thaw cycles makes it a virtually maintenance-free choice. Being ready-made by nature inside the earth through geologic forces, it's a product that in itself contains no embodied carbon. There are no added ingredients required – all there is to do is extract it and cut it down to smaller increments for various applications.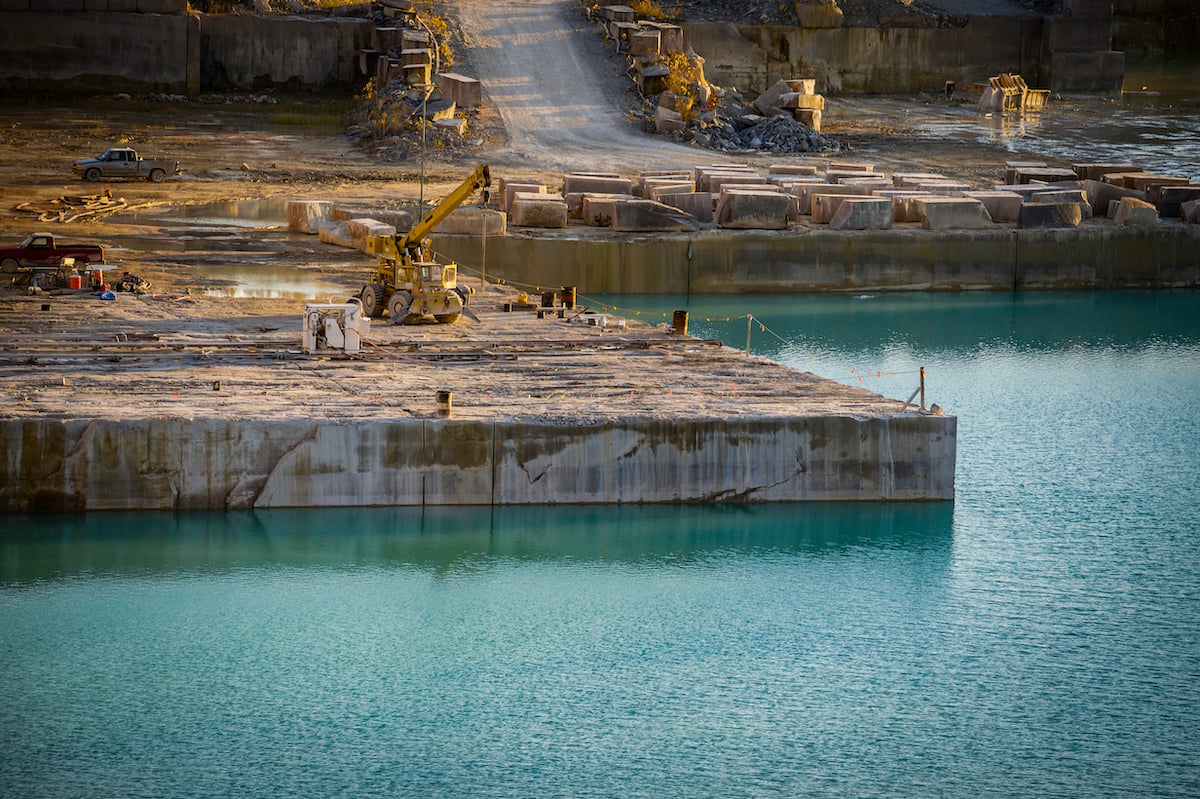 Indiana Limestone quarry.
The supply of Indiana Limestone is virtually unlimited. Geologists estimate that the product will be available for another 1,000 years based on present extraction methods above and below ground. See how current quarrying technologies and innovations have increased performance, yield, and recuperation to further its already impressive sustainability credentials.
AT THE EVENT
This event will explore the geological compositions of the limestone harvested from an active quarry and the testing specifications to ensure its properties accurately fit specific installation and design criteria.
You'll see installation examples and learn recommendations from a technical stone professional to gain an understanding of the stone's attributes and its performance in specific environments.
You'll learn about underground and open-pit quarries, the difference between oolitic and dolomitc limestone, how limestone is a sustainable material, the advantages of working directly with a quarry and installation best practices.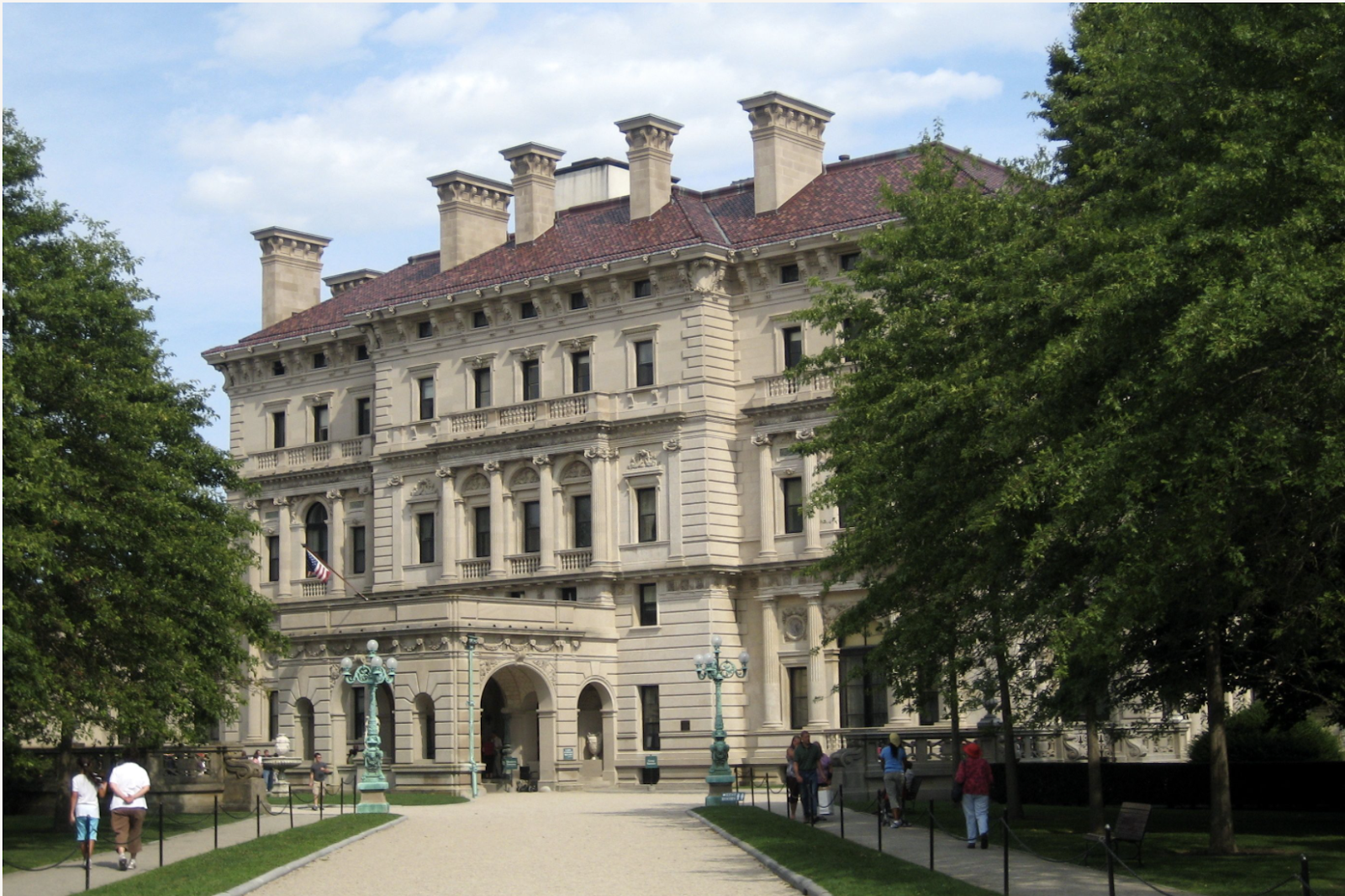 The Vanderbilt family's Breakers Mansion in Newport, Rhode Island, was built entirely out of Indiana Limestone in 1895.
EVENT SPEAKERS
The event will feature a group of panelists who will share their perspectives on the operations surrounding the quarrying, extraction, transformation, design and installation of Indiana Limestone:
Hayden Mayfield, Project Engineer from Polycor, will bring his knowledge of quarrying technologies and operations.
Ralph Morgan, Director of Environment & Sustainability, will explain more about Indiana Limestone and its sustainability credentials as it relates to carbon.
Rob Barnes from Dee Brown, Inc. will speak about applications, fabrication and installation of Indiana Limestone.
Dacia Woodworth, the Natural Stone Institute's Architect and Design Community Liaison will moderate.
With special guest speaker Tommy Zung, a multi-disciplinary designer and founder of Studio Zung, a modern design studio of architecture and design. He will speak on the uses of Indiana Limestone, his frequent collaborations with Polycor and provide an overview of how limestone can be used in creative projects.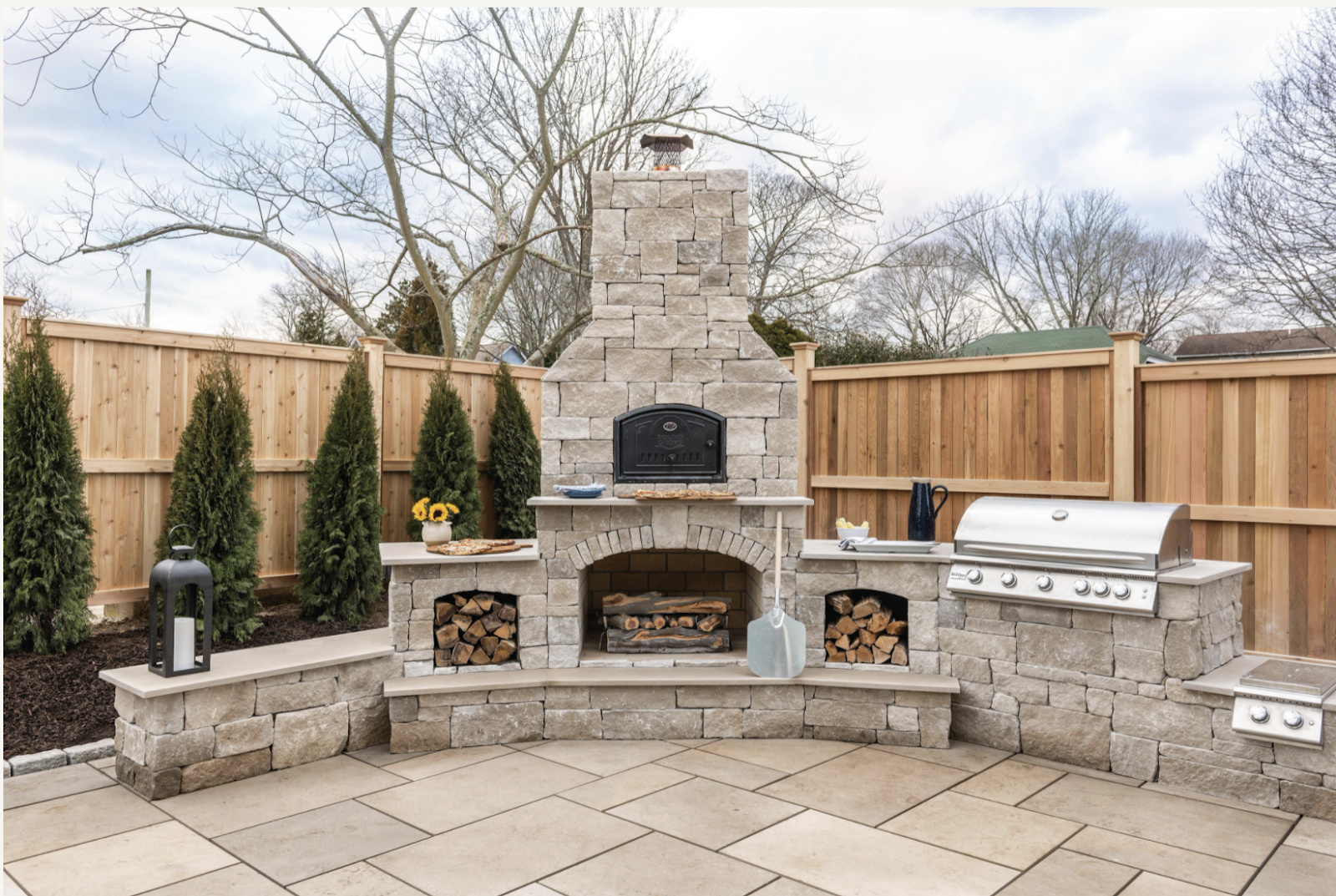 Indiana Limestone – Full Color Blend is a popular choice for outdoor living. Pictured here: thin veneer, slabs and pattern pavers.
---
About Polycor
Polycor is committed to consistently providing reliable and innovative building solutions. Polycor's investments in Indiana Limestone quarrying technology have allowed them to continually be the largest limestone quarrier in the United States with over 4,500 acres and more than 300 years of the highest quality stone reserves. This iconic American stone quarried in Bloomington, IN, grounds skylines, monuments and universities all over the United States.
Polycor quarries more than 2 million cubic feet of Indiana limestone per year for public buildings and private residences. Polycor expanded its active quarry footprint with the addition of four new mining areas and underground quarrying operations in Bedford utilizing continuous quarrying technology. This expansion allowed Polycor to serve their customers and projects better. Today, balances in new quarry technology advancements and quarrying techniques with wire saw extraction, block drills and ground-penetrating radar have resulted in a more environmentally friendly quarrying process.
Polycor has been working on aligning its operations to conform to the Natural Stone Institute's Sustainability Standard standards that will allow LEED points to be awarded to builders using Indiana Limestone on their projects.