Light Up Your Landscape With Granite Lamp Posts [VIDEO]
While installing a granite lamp post on your property might seem like the cherry on top of your landscape design, outdoor lighting is critical for helping to establish borders and edges and illuminating key landscape features. Really, it's more of the cake than the icing (although we do love us some fluffy buttercream).
Whether you choose to position a row of lights along the entire length of the driveway to highlight curves (and help keep visitors from veering off the side), have it serve as a front door beacon or to stand as sentries at the driveway's entrance, granite lamp posts add functional elegance to any setting. And when it comes to durability, there's nothing that compares to granite, which will remain standing guard long after iron or metal posts have rusted away.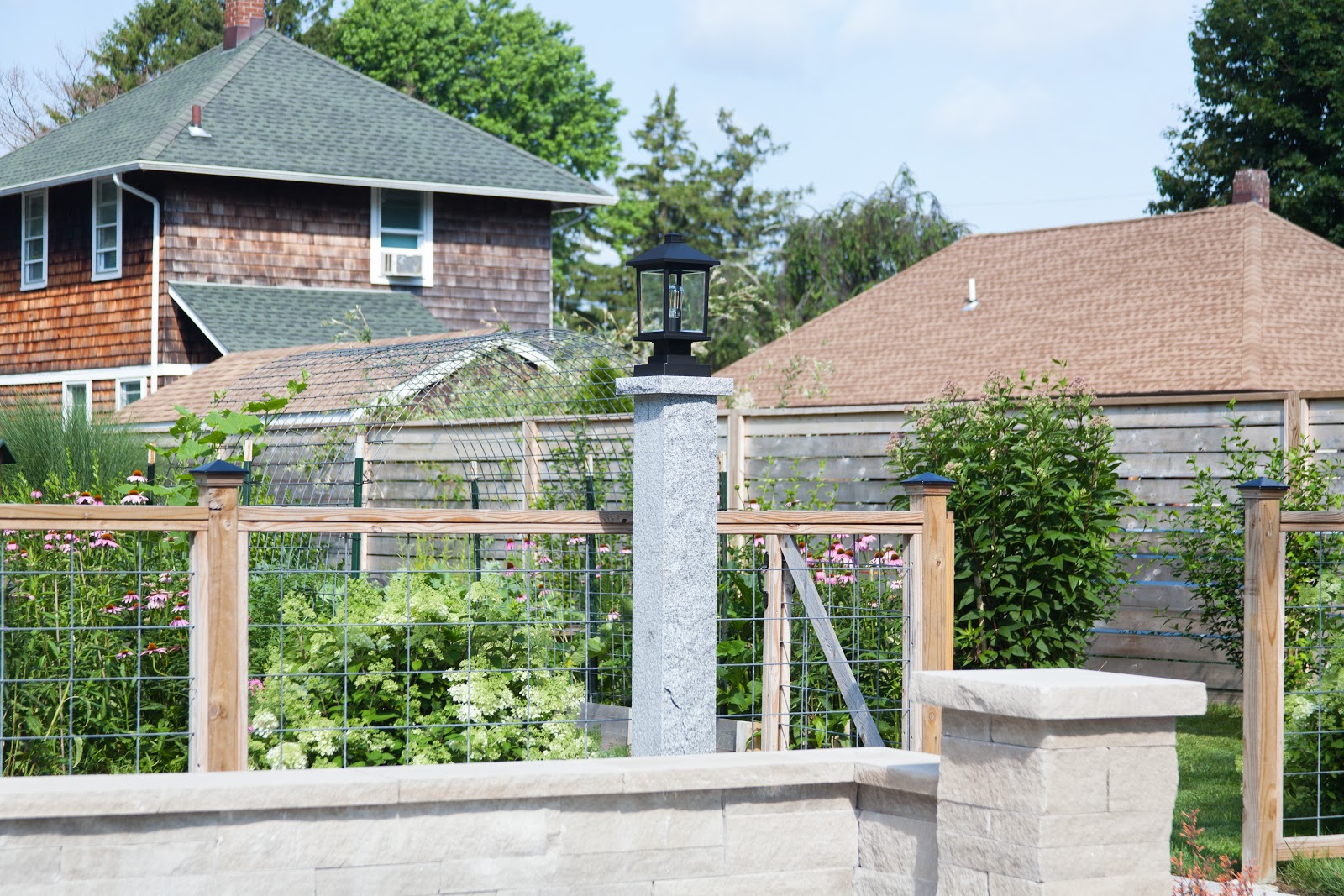 WOODBURY GRAY™ granite lamp posts with caps
Polycor Hardscapes & Masonry lamp posts quite literally will last a lifetime. Natural stone is impervious to the elements of nature — even the most wicked winter weather — making it the perfect lamp post material to keep watch over any property.
Cut from solid blocks of genuine natural stone from Polycor's local quarries, the lamp posts are stocked in WOODBURY GRAY™, CAROLINA CORAL™ and CALEDONIA™ granite, split faced on two sides and thermal finished on two sides, and come pre-drilled through the center for running wire. Overall measurements are 7 inches x 7 inches x 96 inches high. Attractive granite caps are also available.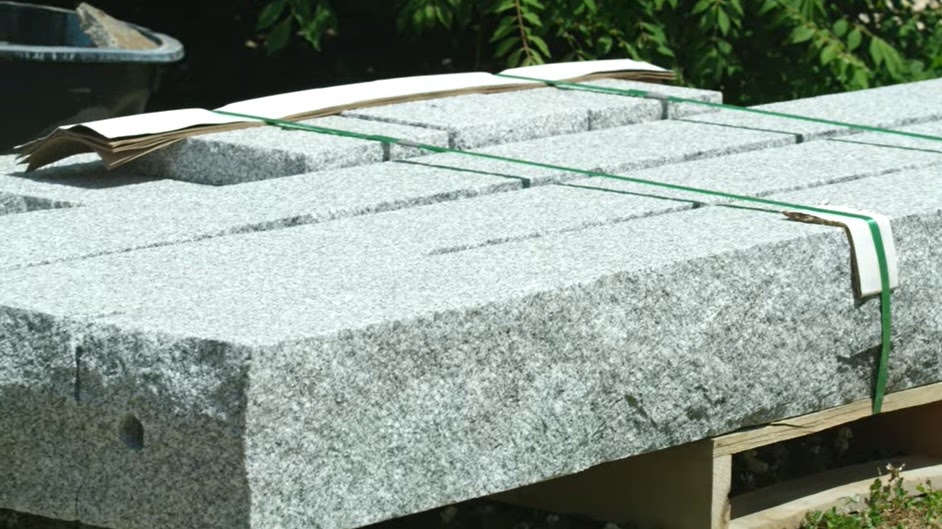 Not only does granite add an elegant touch to any landscape design and is guaranteed to last, it's also easy to work with. You probably already own the tools needed to install a granite post. If you find you're mostly working with concrete products, making the switch to natural stone expands your client services and we bet you'll have a hard time turning back once you see the beauty of the finished product.
Tips & Tricks for Installing a Granite Lamp Post
To help with the installation process, we've created this instructional video, highlighting a recent design project using Polycor's Woodbury Gray granite posts. It's chock full of tips and tricks to get your lighting up in no time to illuminate your landscape and admire for years to come.
Know what's below
Once you're ready to light up your landscape, you'll want to focus on the hole you'll need to dig to set your post in. This isn't any old hole in the ground — it needs to be an even, narrow and straight cut deep into the ground at a specific size. And please, before your post hole diggers even hit the dirt, you need to ensure that there are no obstacles hiding beneath, like large stones, roots or — yikes — utility lines.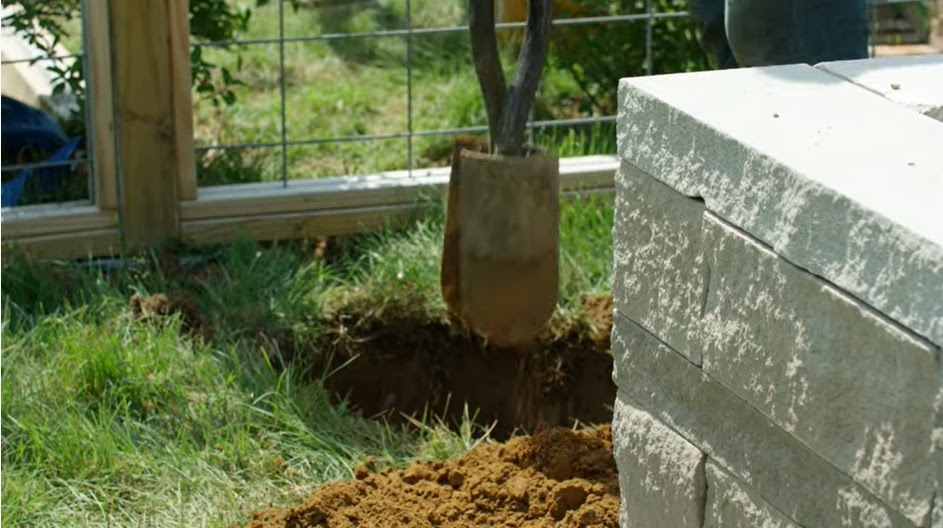 Prior to digging any holes in your yard, you'll want to verify there are no utility lines — like water, electricity or natural gas — running below the surface. There are more than 100 billion feet of underground utilities in the United States and most are lying just inches below ground, which results in a utility being damaged every nine minutes due to lack of preparation. Hitting a line can knock out service to your home and neighborhood or result in fines, damage and serious injury.
To avoid potentially dangerous and damaging outcomes from accidentally hitting a utility line, call 811 a few days before you plan to get to work. The service will arrange to have a crew come to mark out utility lines around the site where you plan to dig. Each state has its own 811 call center and operators can contact local utility companies to send a locator to mark the approximate location of your underground utility lines at no charge. Because erosion and root system growth can alter the depth or location of buried lines, you need to call 811 every time you plan to dig a hole on your property.
Ready, Set, Dig!
Once you've done all the necessary prep work and checked off all the safety boxes, it's time to install that granite lamp post.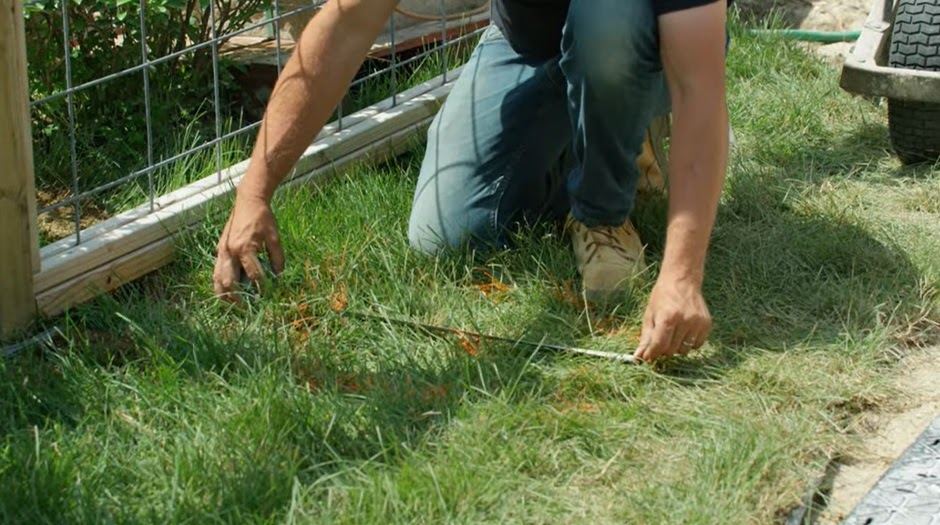 1. Measure an 18-inch diameter circle in the desired (and obstacle-free) location, using marking spray paint to indicate your dig line. Cut out the appropriate size of sod with a sharp spade or lawn edger and use a shovel, post hole diggers or power auger to excavate the hole to the proper depth (which in this case is 30-inches deep). To ensure maximum stability, bury the bottom third of the post below grade after adding a few inches of aggregate to the bottom of hole.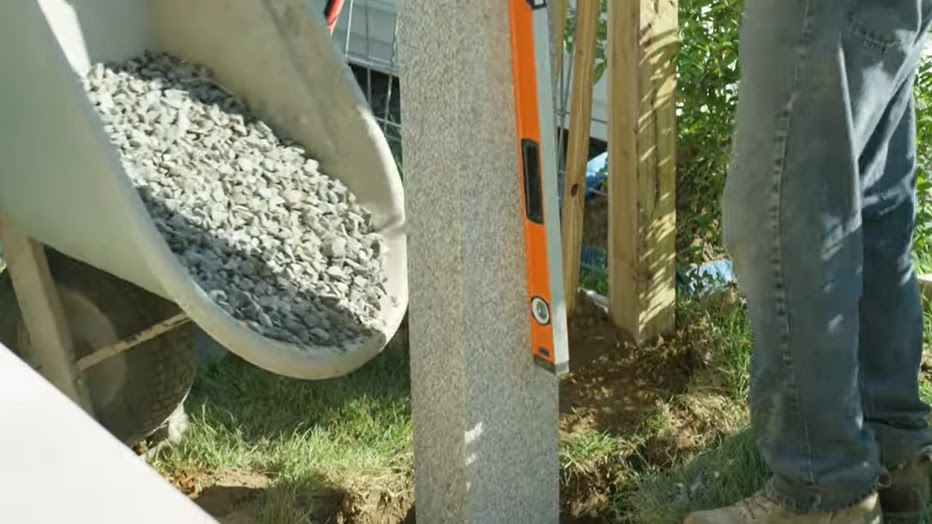 2. Although granite posts can be set in gravel or concrete, Polycor recommends setting your lamp post in ¾-inch washed stone, which is easily permeable, drains well and provides strong reinforcement (all good things for keeping your post standing tall and plumb for decades). Have the washed stone ready near the hole for backfilling.
3. As you can imagine, granite lamp posts are not light. In fact, they run about 400 pounds a piece and will require the proper equipment for getting into place. For the project featured in our video, we are using a Bobcat with nylon straps wrapped around the forks to assist with maneuvering the posts (#heavylifting). Before lifting the post, feed the approved pre-run underground wiring through the hole in the granite. As the post is lifted, keep pulling the wire through so that it doesn't get caught or kinked in the bottom of the hole.
4. After your post is set in the hole, backfill with the ¾-inch washed stone, making adjustments for plumb using a long level to be sure it remains true and straight throughout the compaction process. To finish off your post, glue a 10-inch by 10-inch granite post cap to the top before adding the desired lighting fixture for a perfect landscape accent.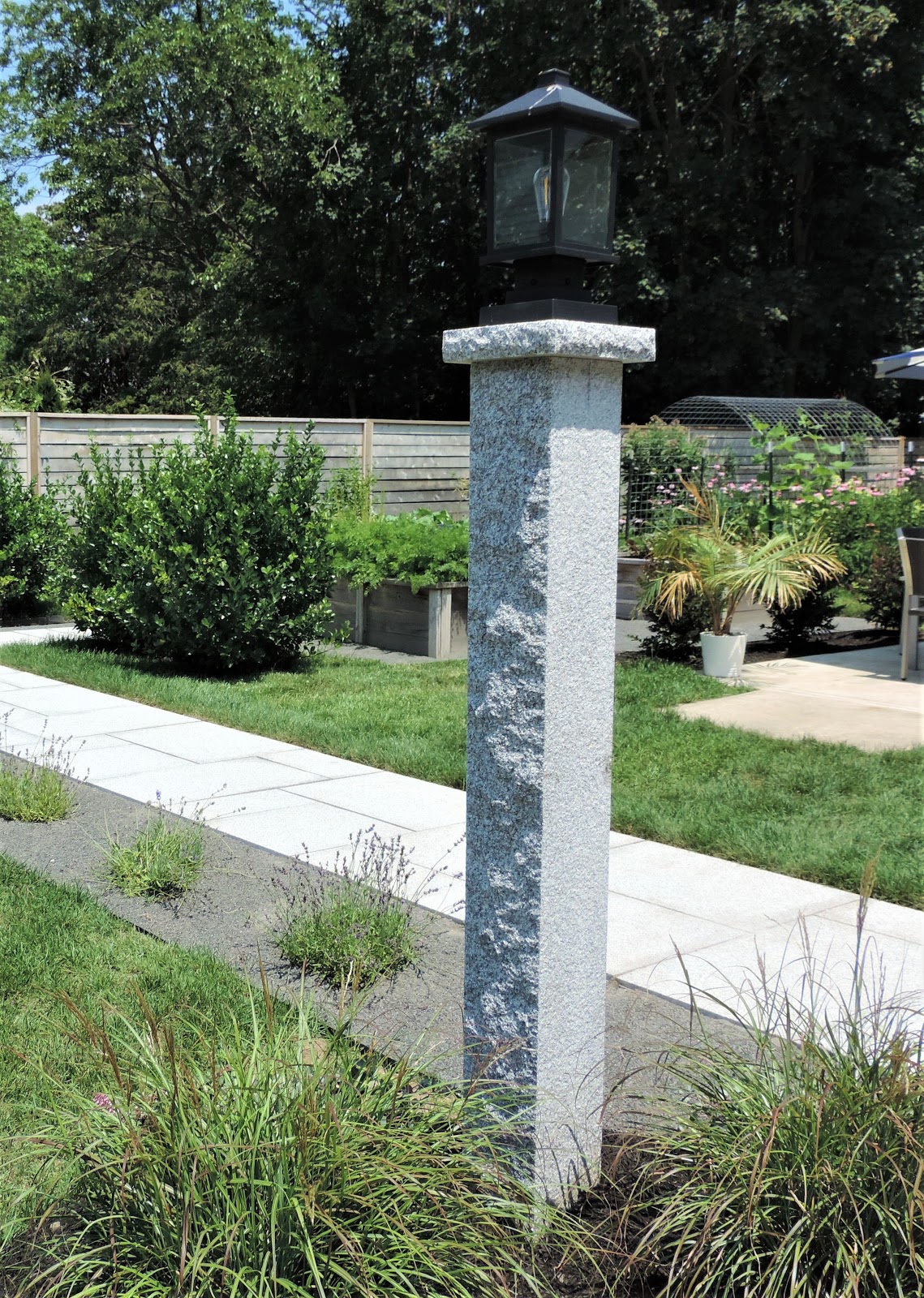 Once your lamp post is installed you can flip the switch, step back and admire the new addition to your landscape. Polycor's durable granite posts make an elegant addition to your yard, adding to its curbside appeal any time of day or night.