Tailored. Classic. There's Nothing Rustic About This Soapstone Kitchen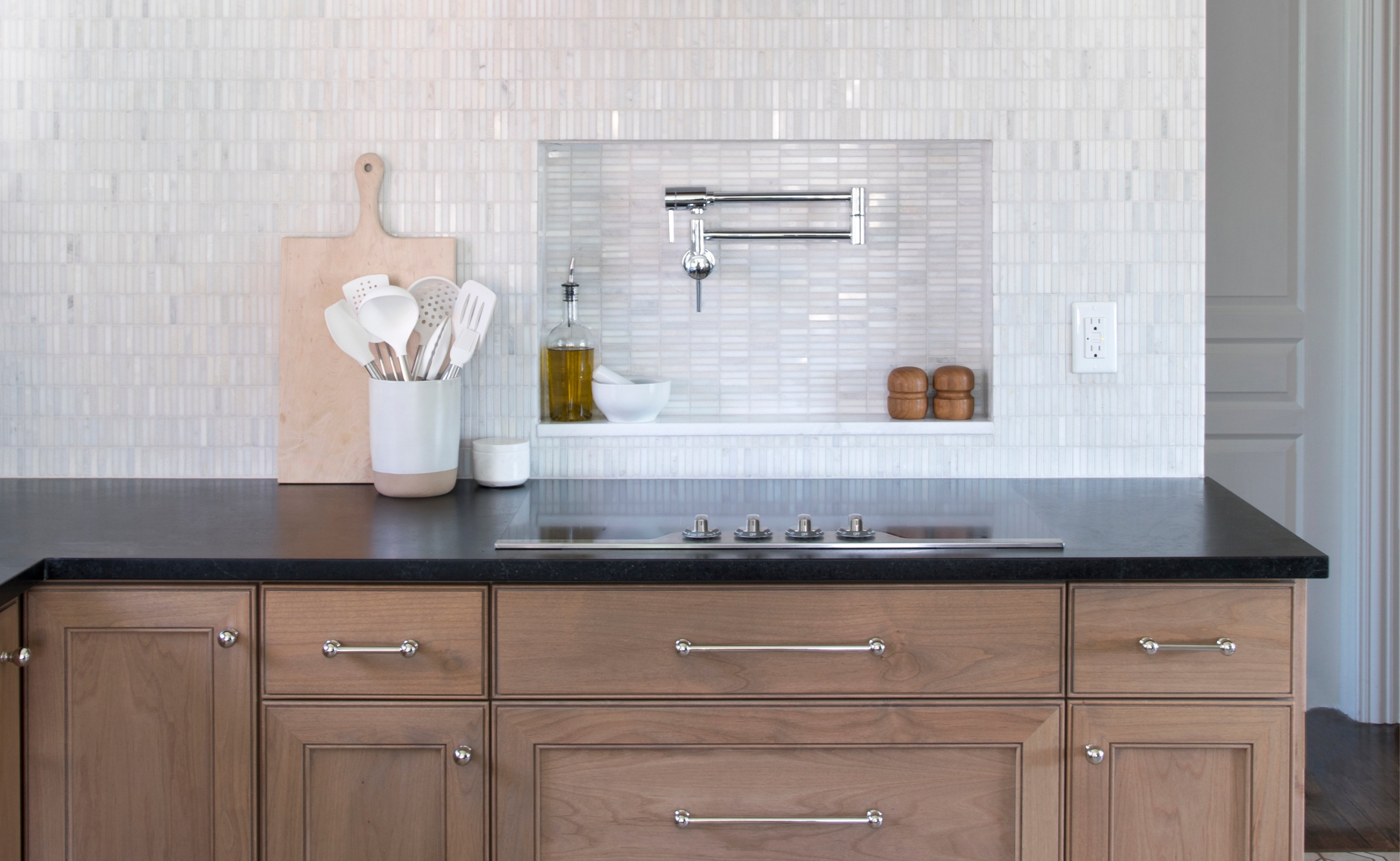 When interior designer Sarah Gibson remodeled her most recent home, her living room fireplace was high on her list for a redesign. But specing marble from a sample kit wasn't hands on enough for Gibson. She wanted to go to the source.
As a designer, Gibson was given a special opportunity to tour Polycor's marble quarry in Tate, Georgia, where she got to see first hand the Solar Grey marble that would become her hearth. And there was one more bonus for her trip from her home in Salt Lake City she hadn't expected – a first hand experience with soapstone, and so began her love affair with this luxe material.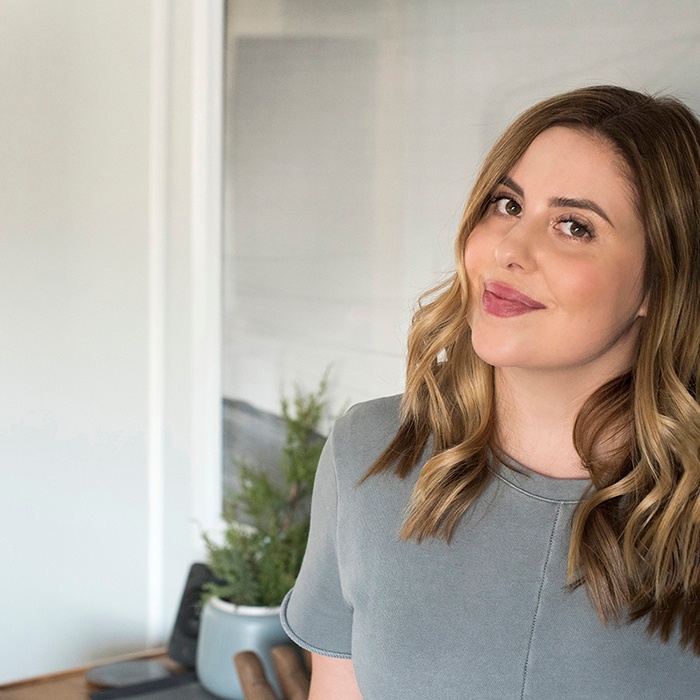 Sarah Gibson
Room for Tuesday
The founder and creative director of Room for Tuesday, Gibson has been featured in Elle Décor, Domino Magazine and HGTV Magazine.
The moment she saw soapstone, Gibson was instantly attracted to the leathery texture and velvet look of the black stone.
"I was set on Alberene Soapstone because of its true black color and luxe texture. I knew it was the perfect stone to provide the right amount of contrast alongside our custom cabinetry," she said.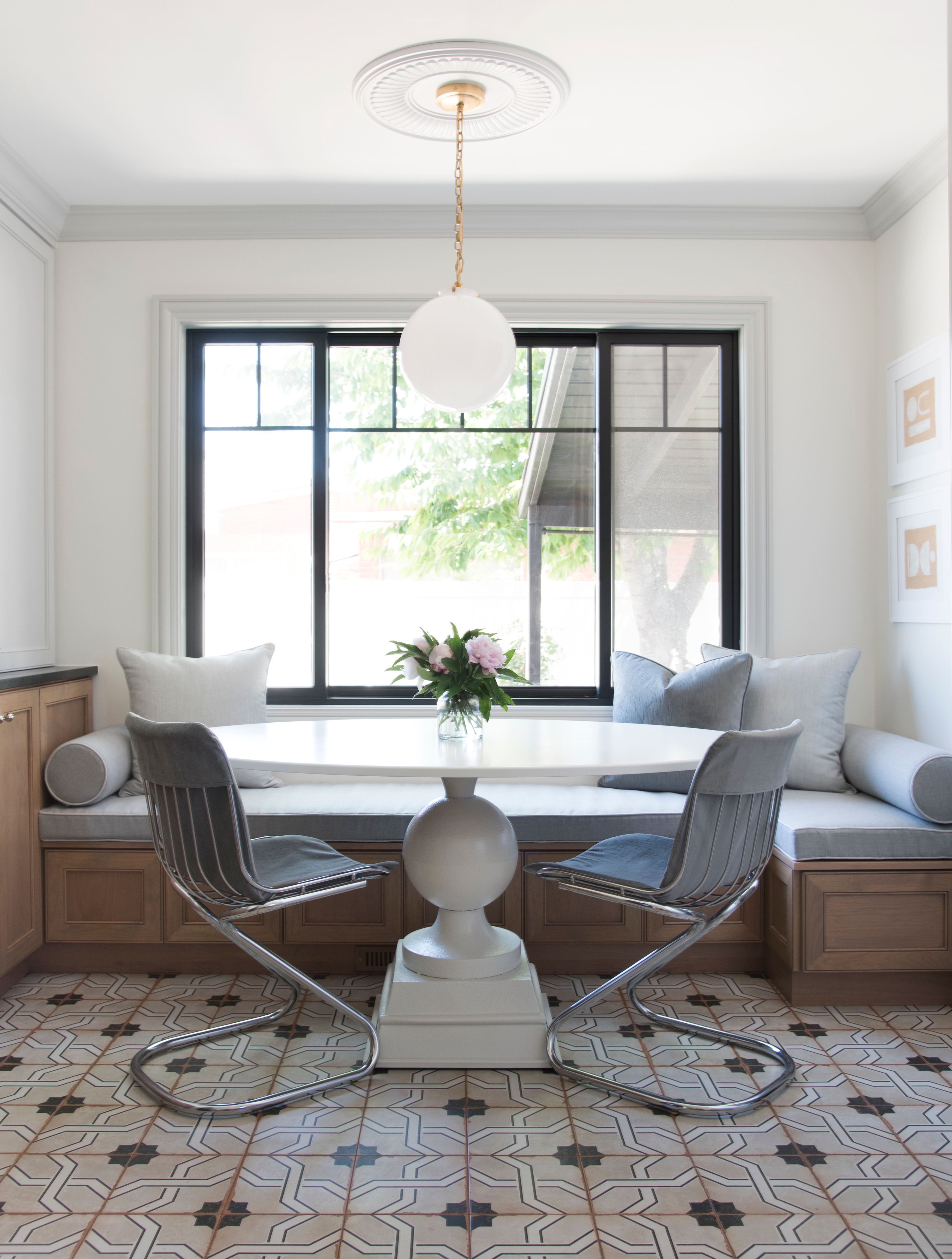 Gibson was also concerned about the durability, cleanability, and maintenance for her high-traffic kitchen. After some quick research she found out that this stone quarried in Virginia is actuallyresilient and a breeze to clean, making it a great fit for her kitchen and her adjoining laundry room. See more of the laundry room here including her custom cabinetrytopped with soapstone.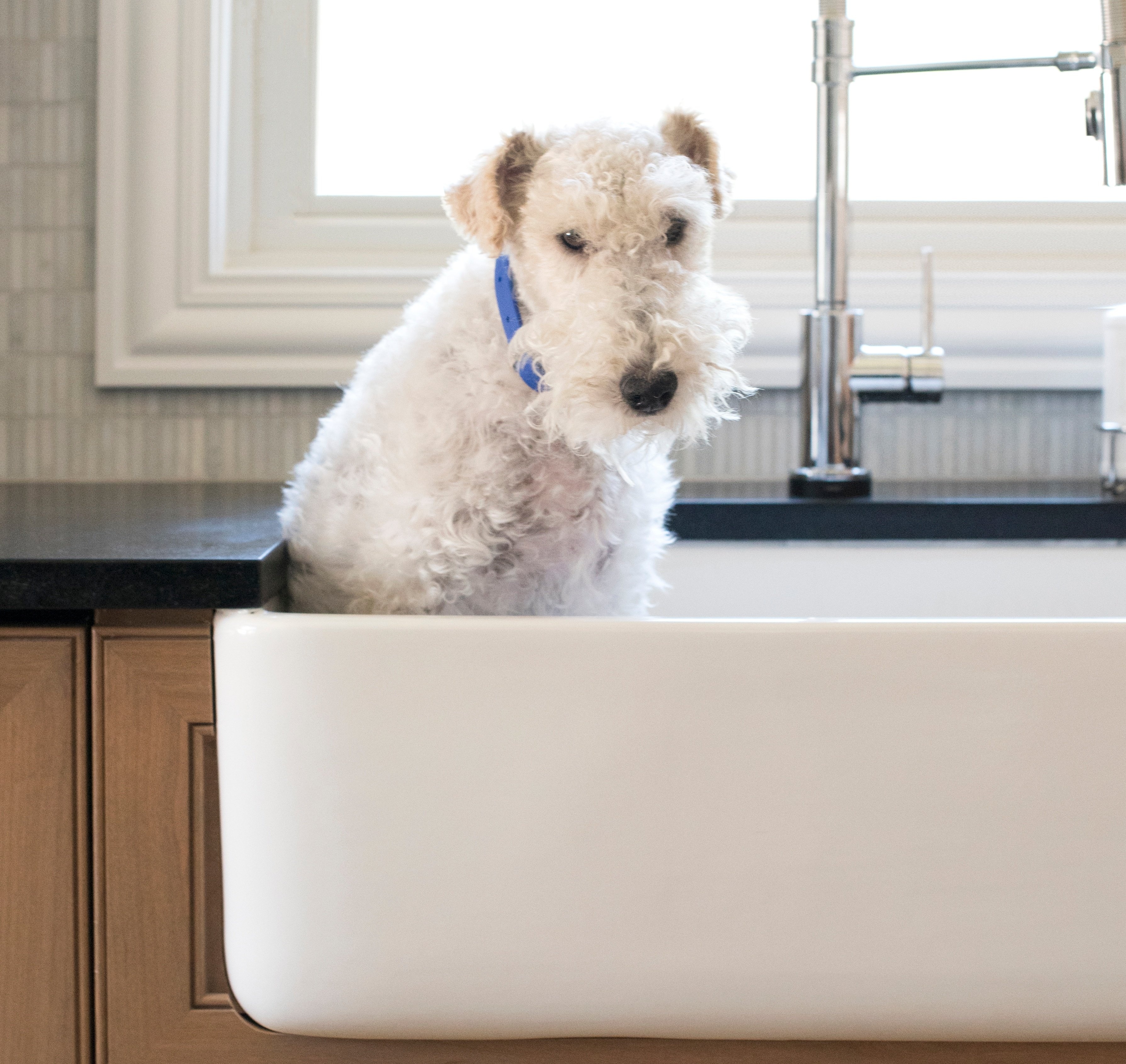 Once relegated to country washtubs and chemical labs, Alberene Soapstone has lately become the darling of interior designers and homeowners yearning for natural and textural materials in their spaces.
With its elegant black color and touchable texture, soapstone fits many design aesthetics from sleek to industrial, modern or even country. In Gibson's kitchen the look is a tailored marriage of classic and contemporary design.
The inert surface is completely acid resistant ( no worries about pickle jars or coke cans here ) and the unusual thermal properties and closely-packed structure of soapstone make it a warm and welcoming surface for bathroom floors. ( Soapstone actually absorbs, holds and radiates heat, making it great for heated flooring. )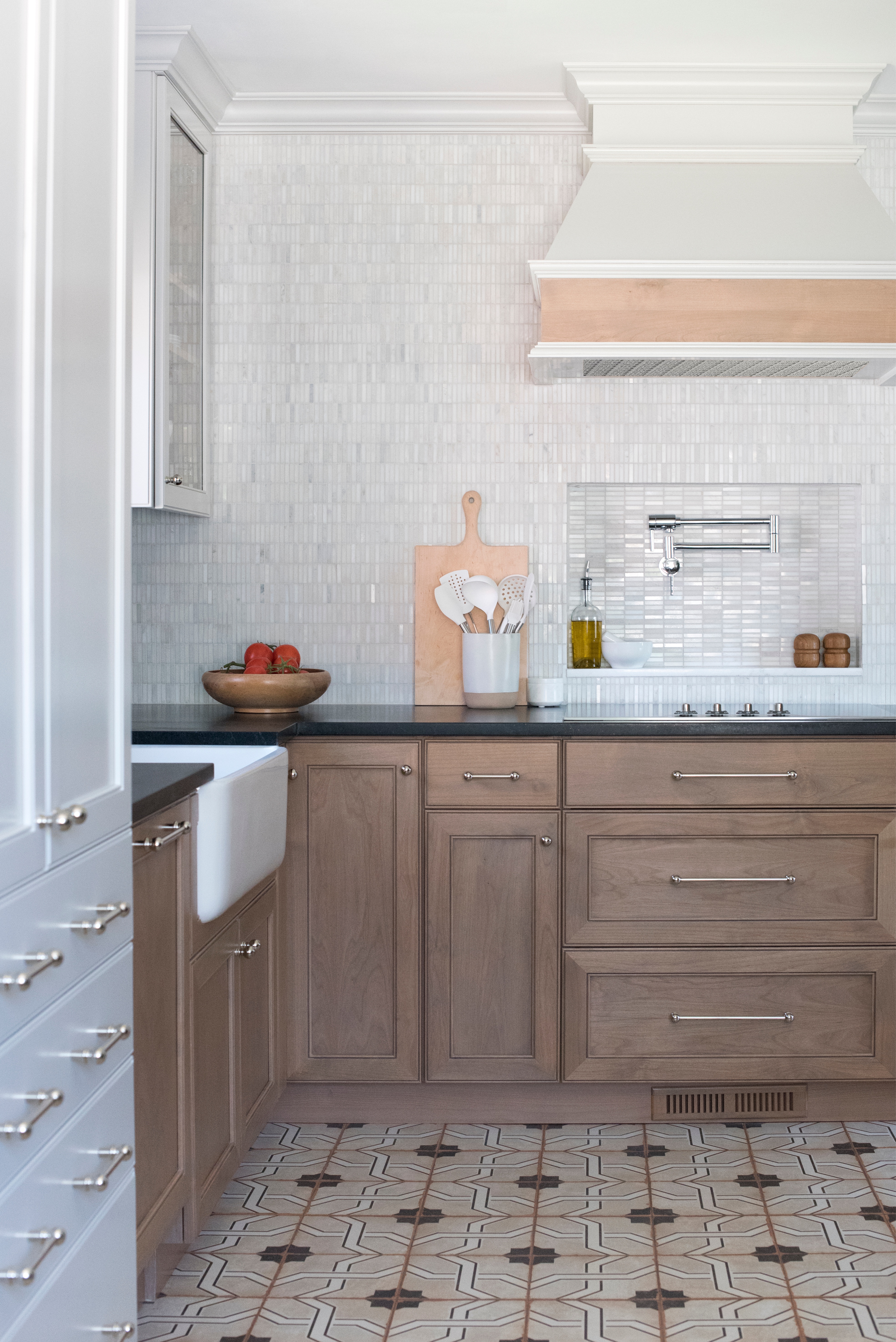 In its natural state, soapstone isblue gray in color and has a mild speckled appearance. However, once wax is applied, it instantly transforms into a luxurious deep rich black, the perfect aesthetic complement to stainless steel, ceramic, and natural wood. The "little black dress" of natural stone – soapstone goes with everything.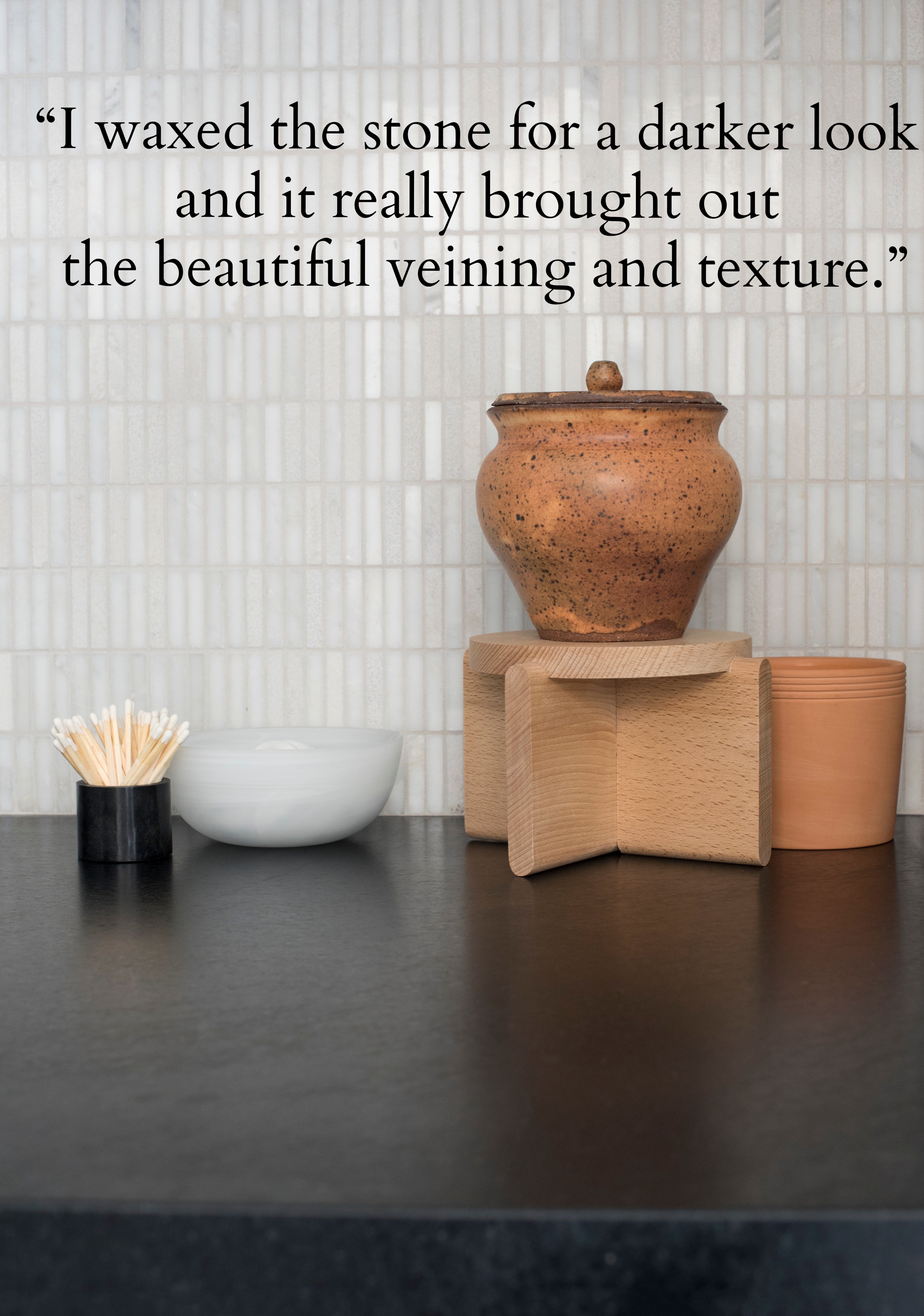 Gibson found the waxing process to be simple and easy; she just applied a small amount of the dry wax to a rag, massaged it into the stone, briefly allowed it to absorb, then wiped away any excess. In the first four months that she had her countertops, she waxed them twice and the entire process took less than 10 minutes. A little bit of wax goes a long way, and the process can be repeated to darken as needed. Polycor's Alberene wax is 100% natural and food-safe – no chemicals, added solvents or VOC's and is made of olive oil, beeswax, and carnauba wax. Buy the wax here.
After the wax or enhancer is applied, cleaning the countertops is easy – just basic soap and water does the trick. Another benefit of this forgiving finish is that the occasional scratches in the surface can be quickly eliminated by applying some wax or oil to the affected area and buffing it out in seconds.
Soapstone is unique among countertop materials in that it's totally acid resistant – no need to worry about lemons or cola cans – and yet it ages and patinas organically over time. That's something Gibson loves but not all trade members know about. Even her contractor questioned her choice. Wouldn't she rather have the predictability of quartz?
Not in this kitchen.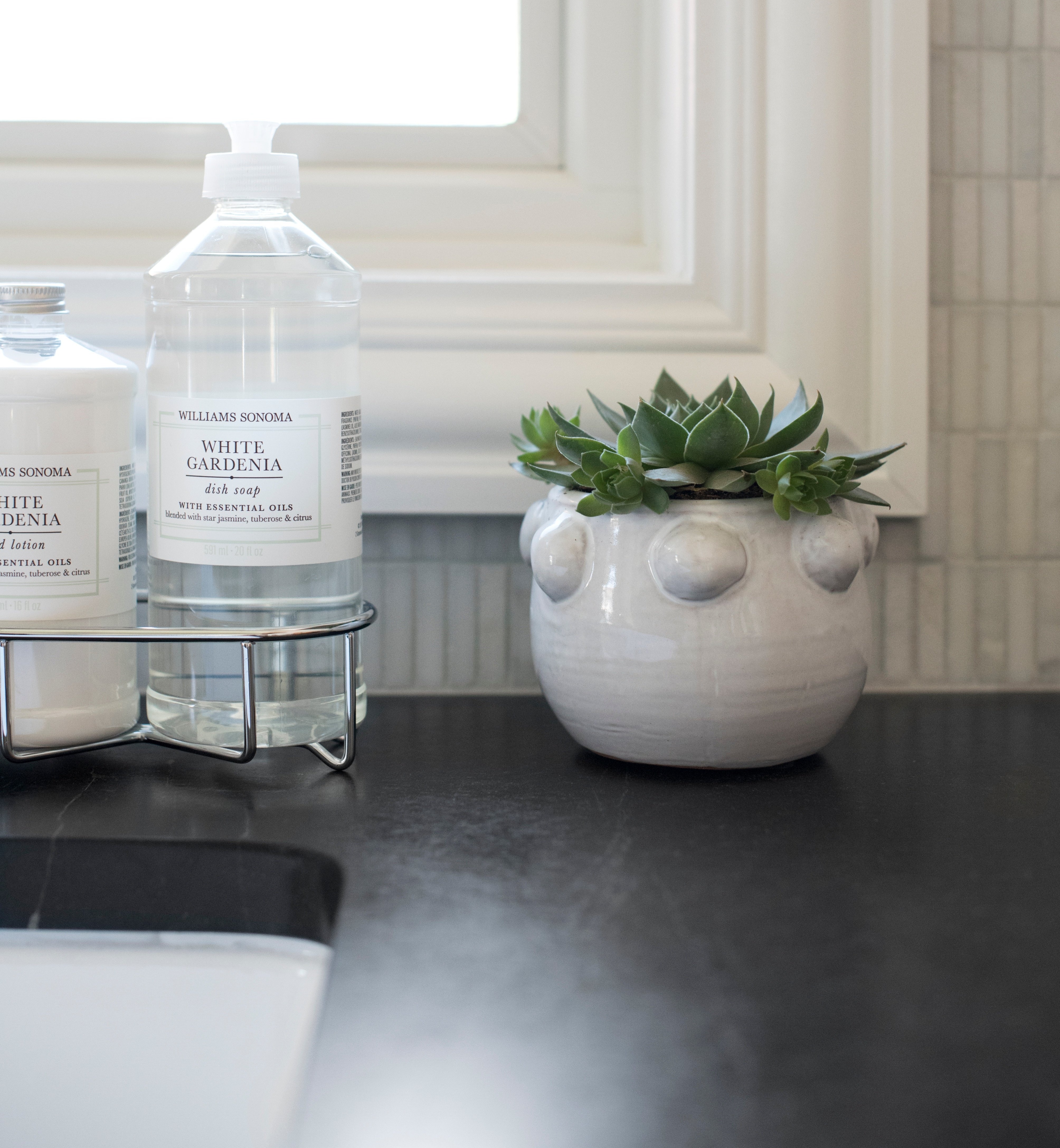 "This material tells a story, feels intimate, and nods to a different time period where quality and a unique composition trumped quantity and all things man-made. I think as an artist, creative person, and romantic, there's something pretty magical about the way something organically changes over time," she said.
Imagine your space transformed with soapstone. Download the image gallery.
In her previous kitchen the designer had quartz, and while it was practical (although it still chipped on the edge from an unfortunate run-in with a rogue bottle of olive oil) – it wasn't anything special. It is obviously manmade and it will look the same in 50 years as it does today.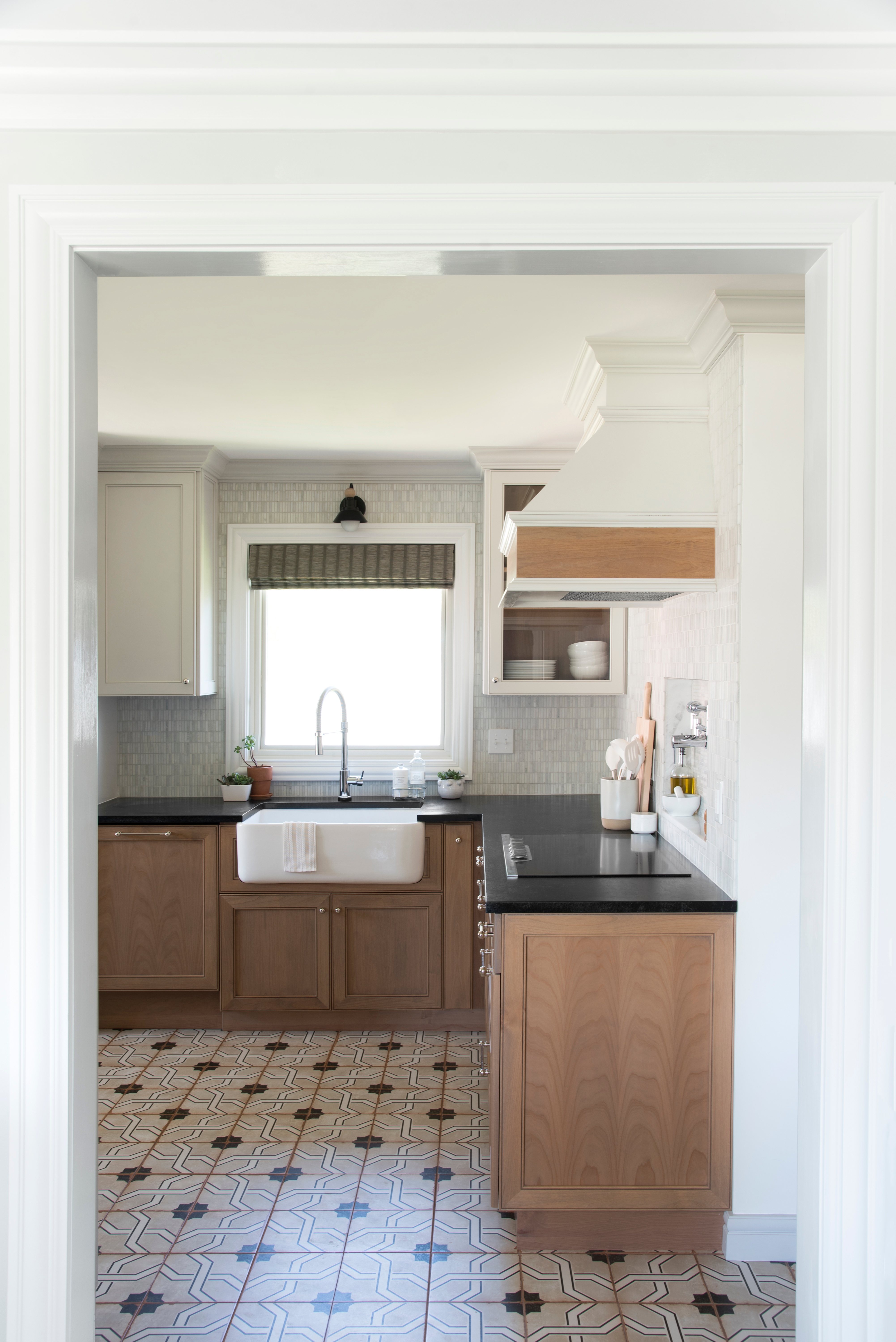 However, she cautions that if imperfection or natural wear will bother you over time, then a soapstone might not be the best choice.
"If it was good enough for castles, cathedrals, and historic buildings ages ago… it's good enough for me today," she said. "Classic materials never go out of style!"
For Gibson, a quality product of unique composition is of higher design value than an uber practical yet cookie cutter material like quartz – why have the same look as everyone else in the neighborhood?