What This Real Estate Agent Learned About Soapstone Counters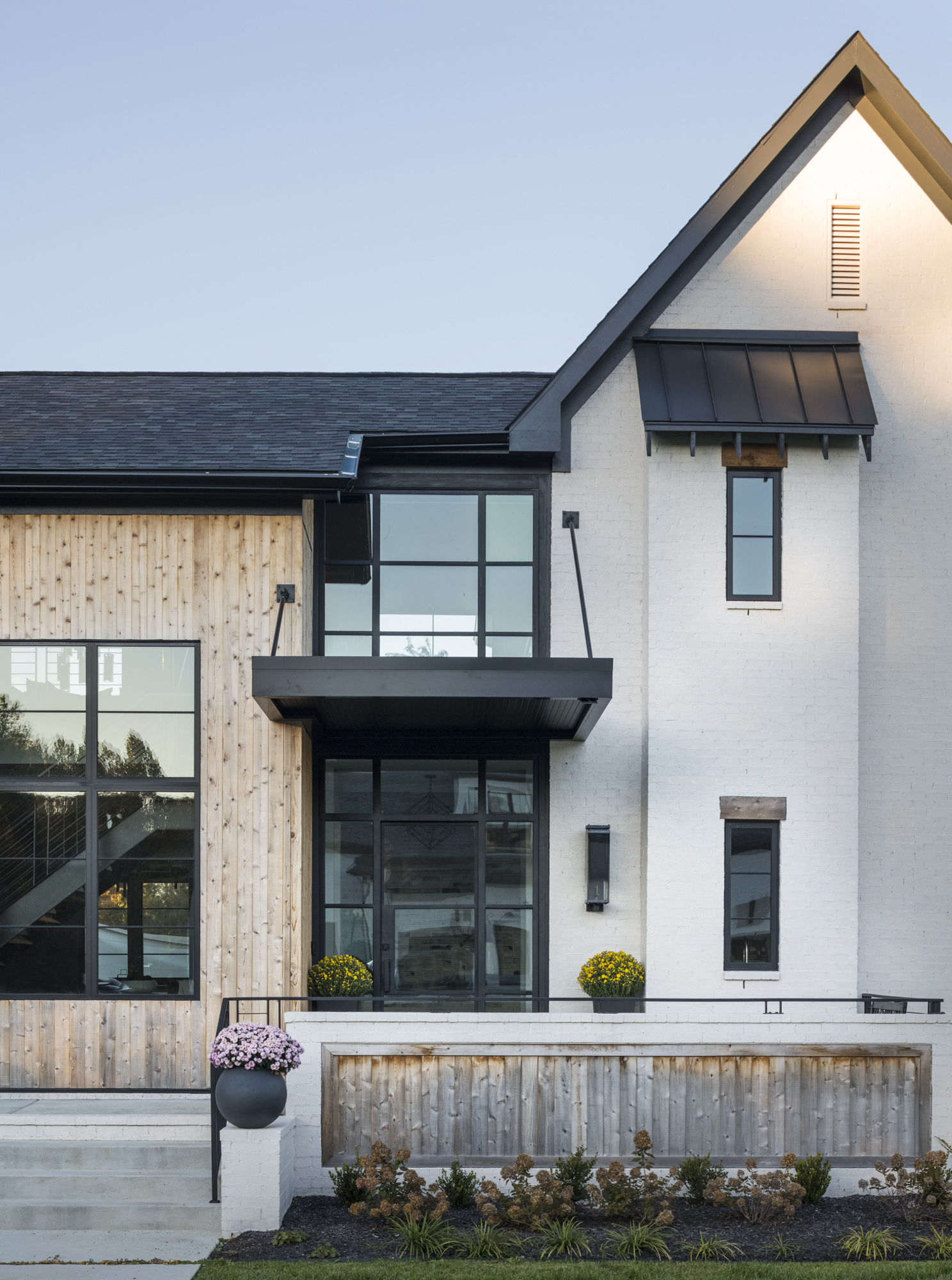 Building a home from scratch can seem daunting, overwhelming, impossible. It certainly seemed that way to Kelly Ladwig, a Nashville based real estate agent who is no stranger to the world of home renovations, having a couple of renovations under her belt, starting with a Milwaukee condo in the early 2000s that she gutted and rebuilt on her own ("My best friends were people at Home Depot.")
Having relocated to Nashville in 2010 and gotten married, Kelly and her wife Suzie had been long-time renters with a dream of building. But they had a false start with their first attempt at building a new home.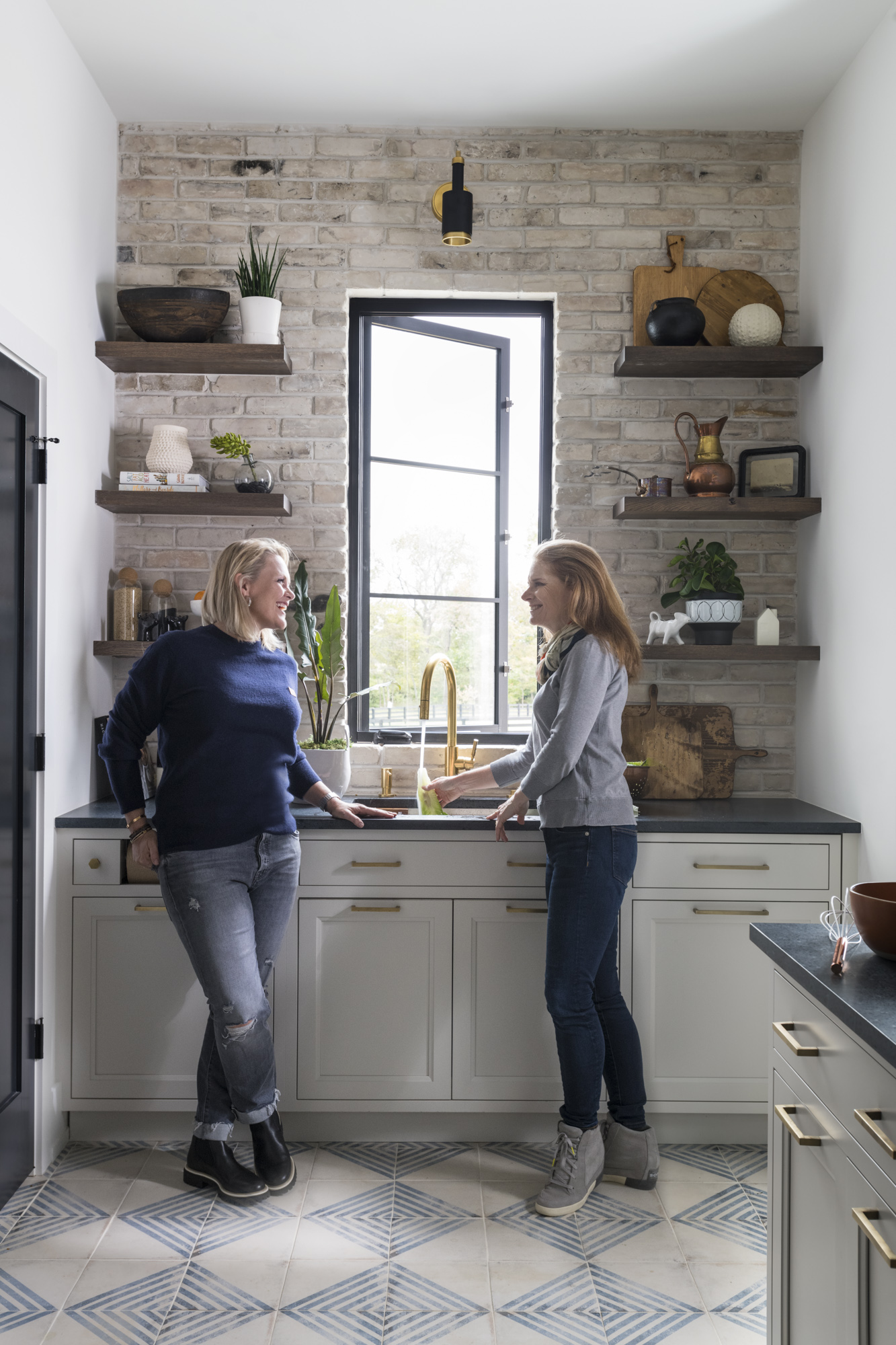 "Suzie and I talked about it, and we were like, we would rather have a house we could build than a drawer full of plans that never see the light of day. You don't know what you don't know when you're doing this stuff," said Kelly. "And it was an important lesson."
But they didn't let this setback deter them for too long. Kelly first came to Instagram for inspiration – although she had an extensive list in her head of what she wanted to do, she wanted some more real-world information on how to do it.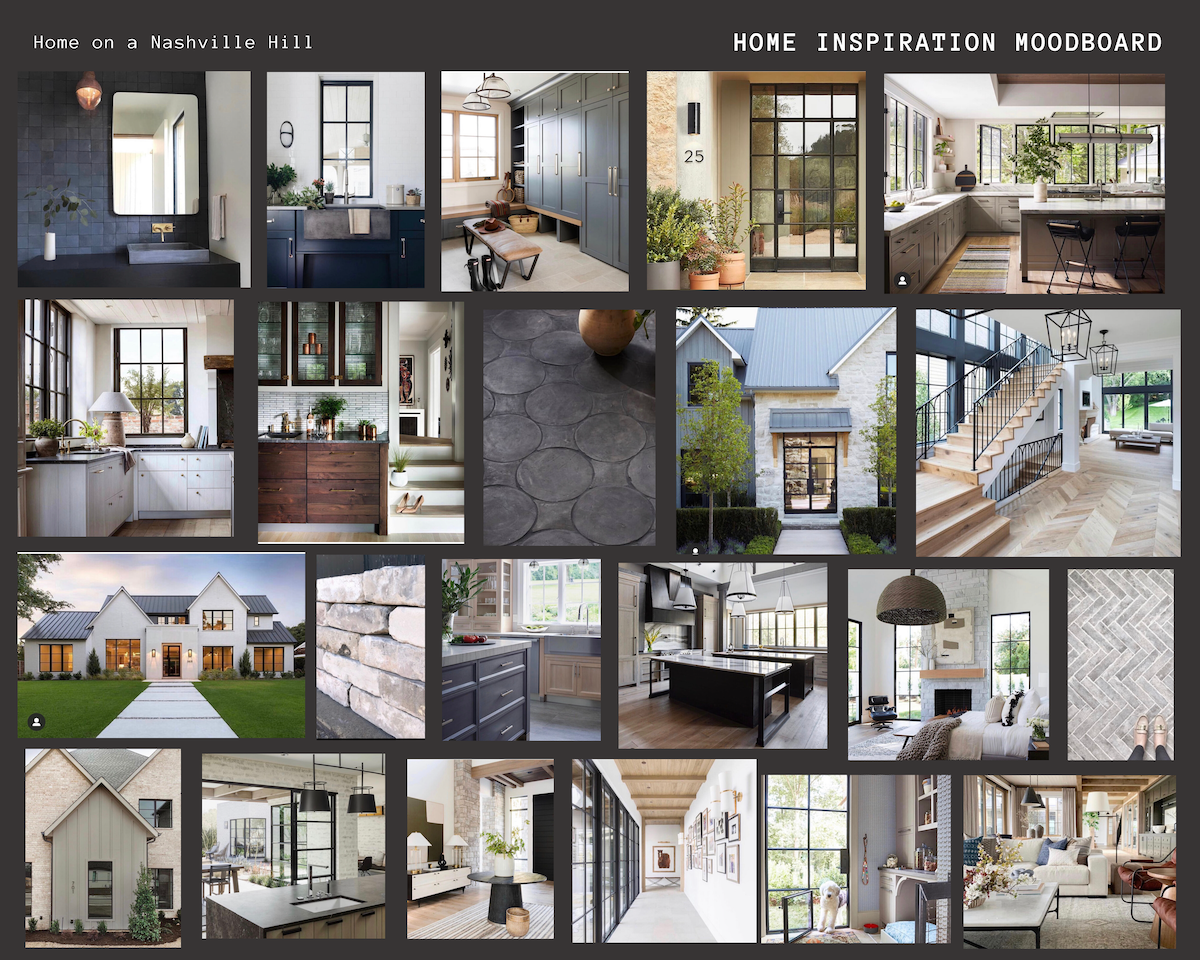 "I was finding really great inspirational images," said Kelly. "But I wasn't finding information on how to build the house. So, I just started documenting every part of the process." One thing she did know for sure was that she wanted dark kitchen countertops, and most likely black soapstone kitchen countertops.
Kelly kept the language casual and simple for the home and the more she talked about the behind the scenes of the process, the more people started engaging, telling her that what she was doing was helpful.
LEARN MORE ABOUT SOAPSTONE KITCHEN & BATH DESIGNS
"I think what people liked is Instagram is full of really perfect things," said Kelly "And the building process is super imperfect. Things happen. There's destruction and construction. There are good things, there are bad things. There was a ton of frustration along the way, and I mean, I did some ugly crying. I wasn't afraid to share when things weren't going right."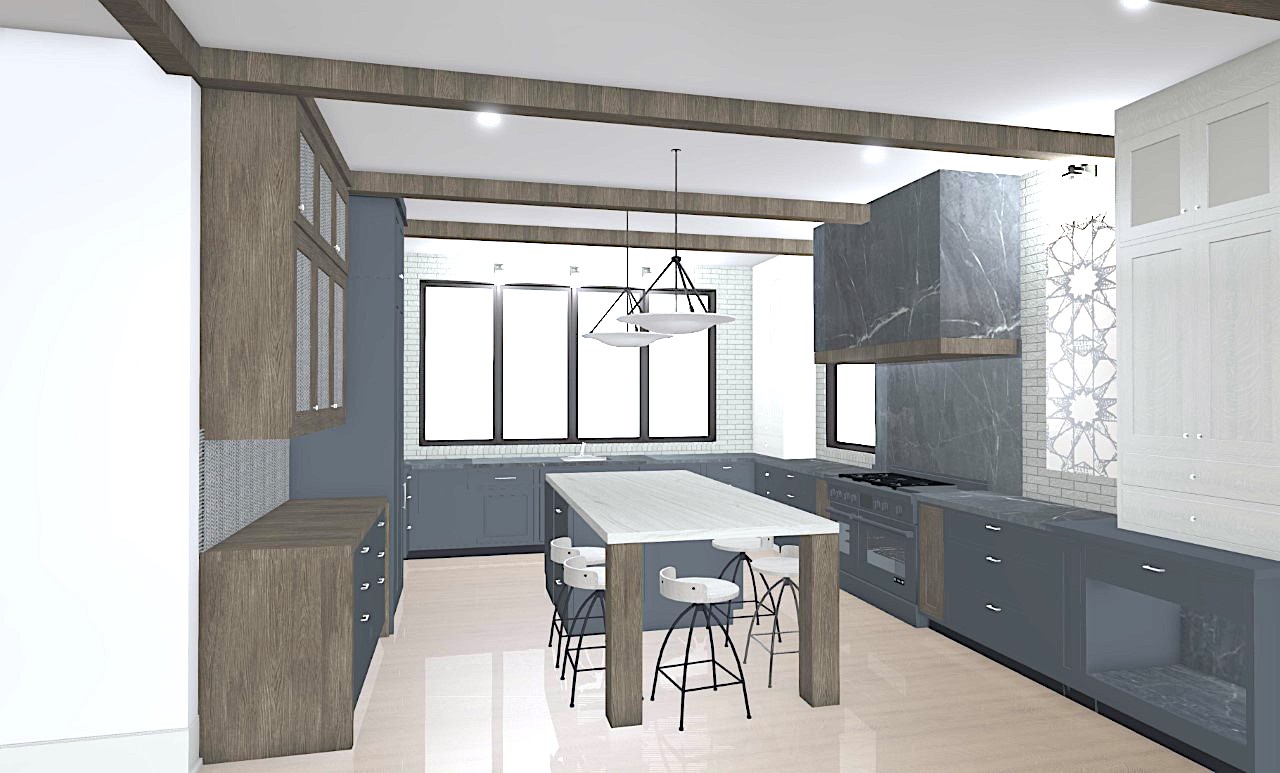 "But I was always trying to find a lesson in it, that could help other people either understand they were going to go through it, or they could work their way through it."
At the same time, Kelly was realizing all the kitchen inspo that she was drawn to was made by one person: award-winning Founder and principal of Studio Dearborn, Sarah Robertson. So Kelly, who only had about 3,000 followers at the time (she has over 156,000 currently) reached out to Sarah through a direct message and asked if she wanted to collaborate.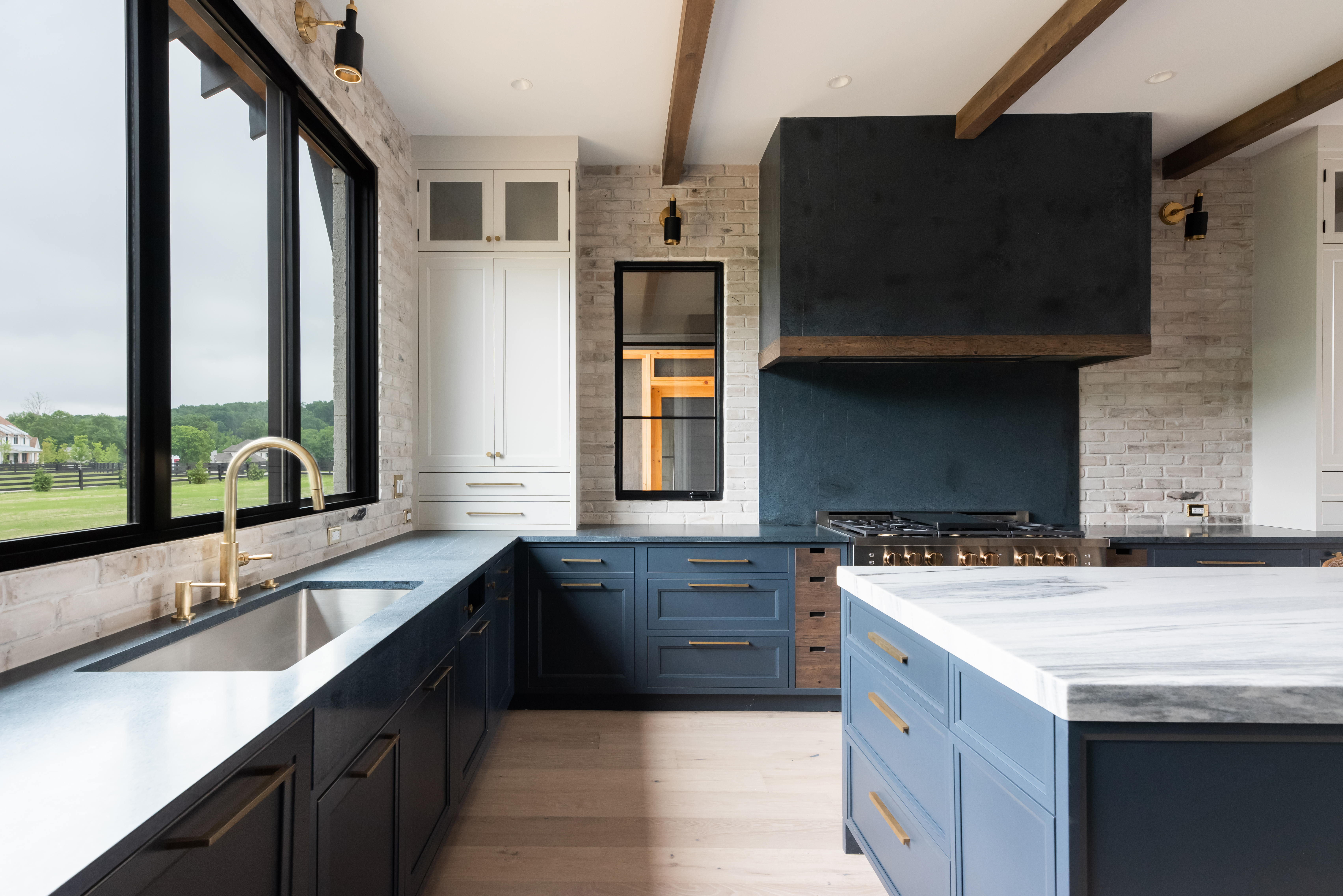 "It was pretty ballsy," but after speaking with Kelly for about an hour on the phone Sarah agreed to the project, but there were a couple of issues: 1. She's based in New York, 2. She was working on the Denver-based House Beautiful showhouse at the same time, oh and 3. It was March 2020. With Sarah being unable to travel due to pandemic restrictions, Kelly took matters into her own hands, quite literally, handling the in-person measurements while Sarah consulted virtually.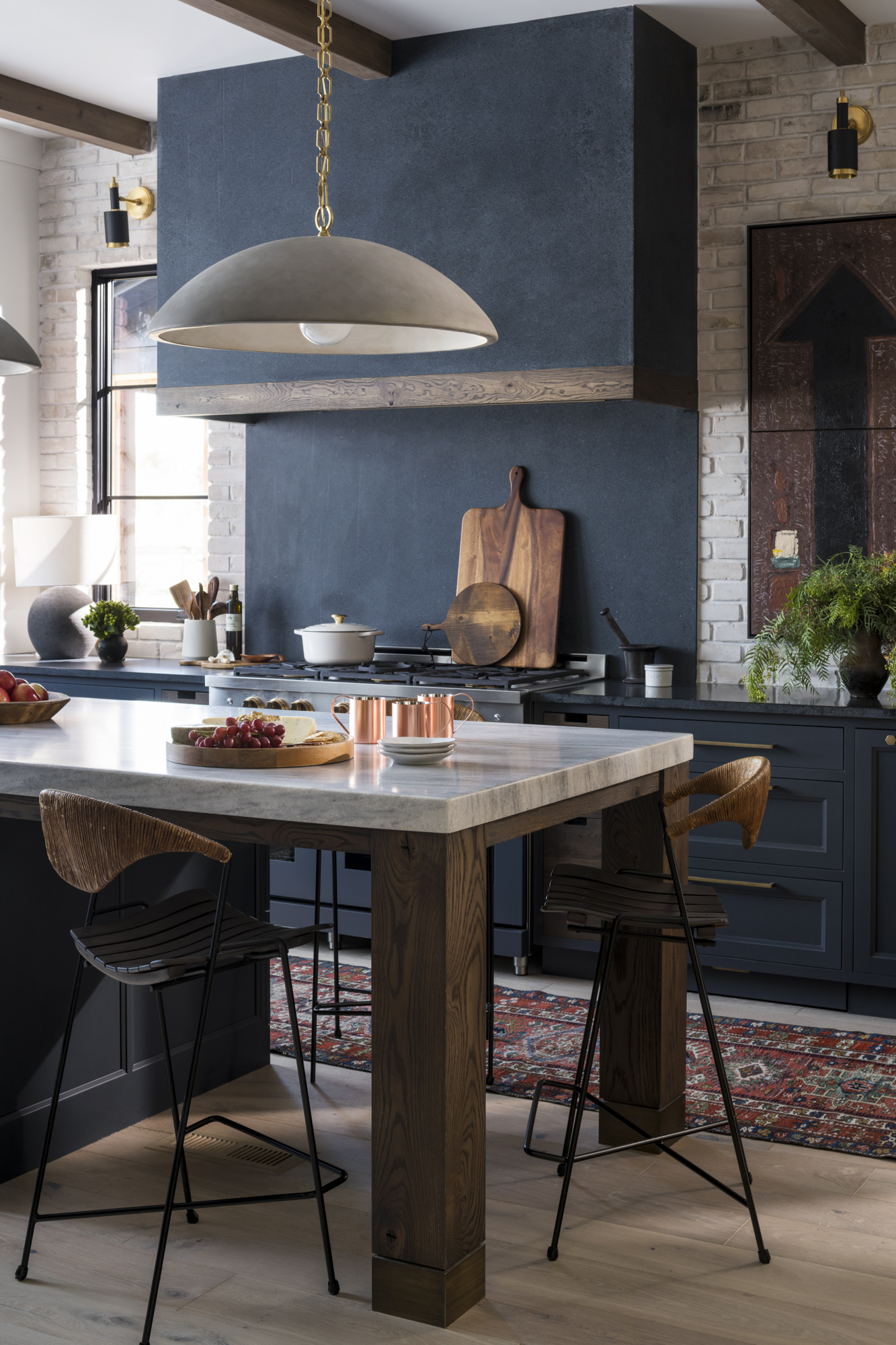 And while, when it comes to kitchens, style and function and must coexist, Kelly was equally interested in the story her home was going to tell, a story that was uniquely her and Suzie and their menagerie of pets lovingly called The Furry Five.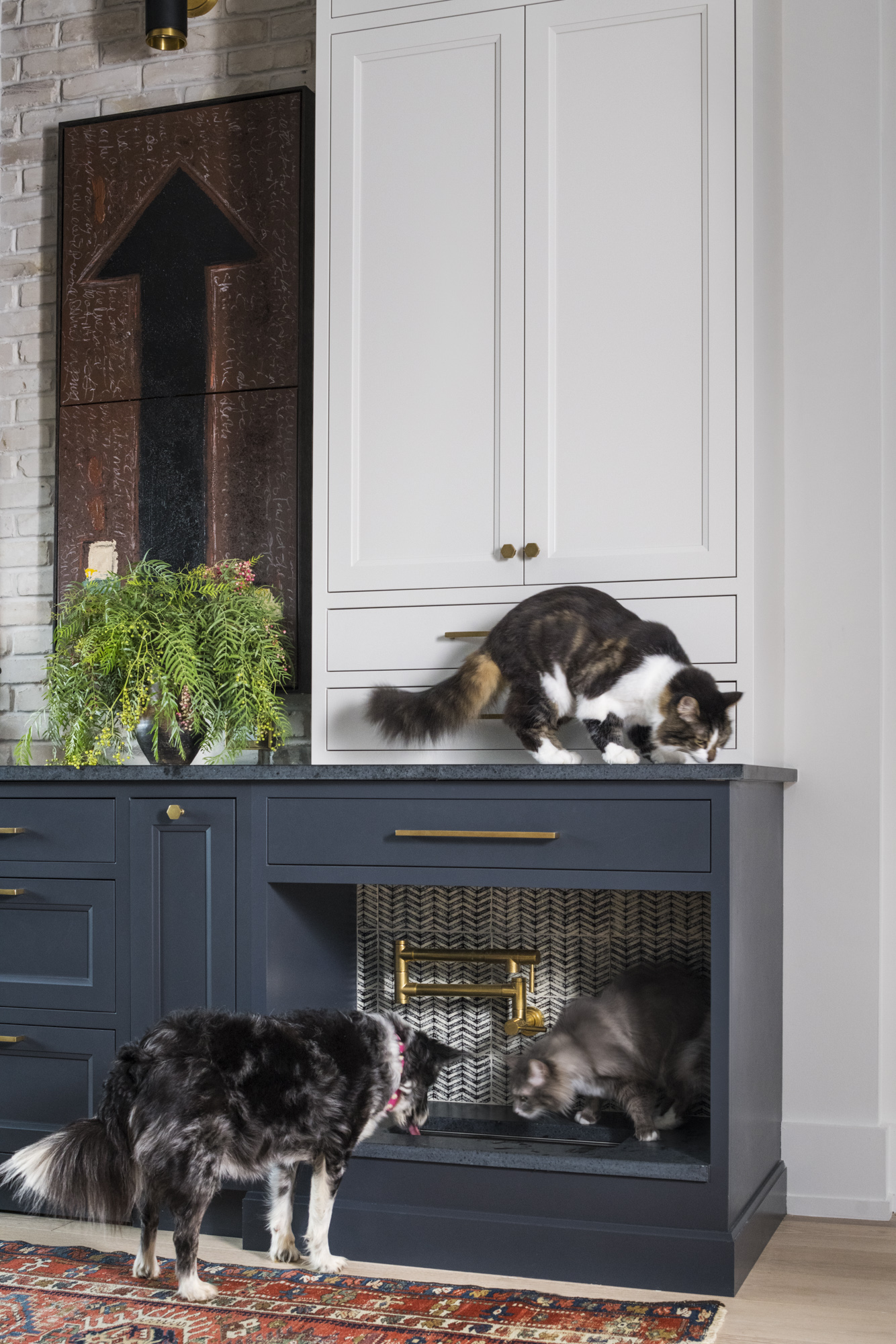 "With Sarah, we have very similar sensibilities and she really understood what I was trying to do," said Kelly. "She brought things to the table, things that there's no way I could have ever thought of. She was a very big proponent of working with someone like Polycor because she only puts natural stone in her kitchens." And kitchens with soapstone countertops have been experiencing a resurgence in her designs, especially black soapstone counters.
After Kelly started researching Polycor more and understanding the history of the stones she was choosing for her home, the more she appreciated it. "One of the things I love about it is that not everybody has it. It makes me feel like I'm part of a special club," she said. And even though soapstone kitchen counters make their appearance in many Pinterest boards, you might not know many people using them in their own home.
With custom cabinets from Schrocks Of Walnut Creek, a frequent collaborator of Sarah's — painted with Benjamin Moore Black Horizon and Benjamin Moore Light Pewter – "The number one question I get asked about on Instagram about my kitchen is the cabinet colors" — the average person would choose lighter counters, but Kelly proudly has never done what everyone else would and has no intention to start now.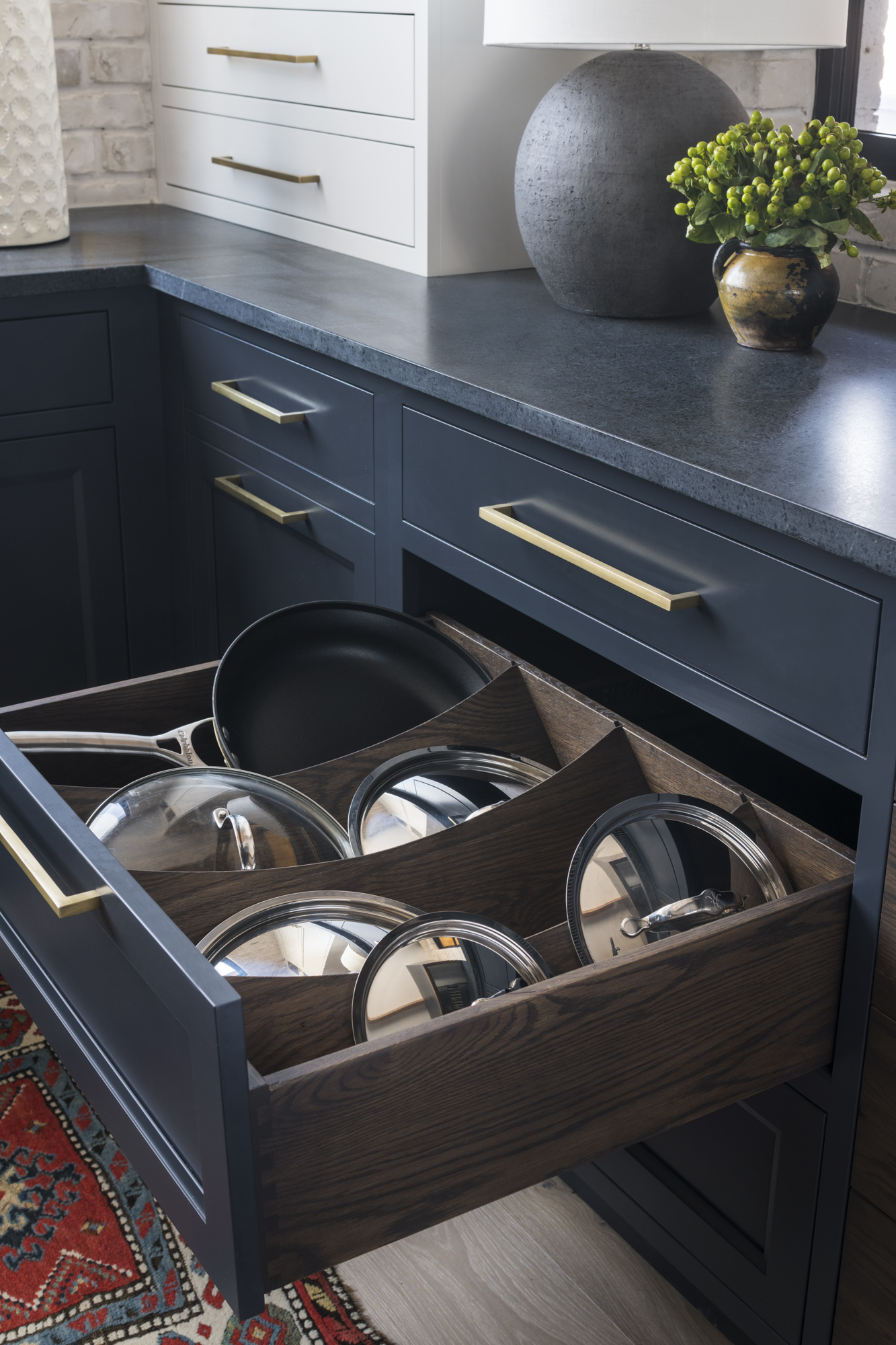 "In a day and age where you see so much marble, you see so much white quartz, I just wanted something different," she said. "We started designing three years ago and when you look through all the images that I was saving, there were a lot of really dark cabinets and countertops. And I liked that because we weren't seeing that in a whole lot of places yet." Soapstone countertops colors are typically in the blue-gray, black or green categories, but she needed the right shade to pair with her cabinet color.
"I just wanted something different. And that's kind of who I am. I want to do something I don't see everybody doing."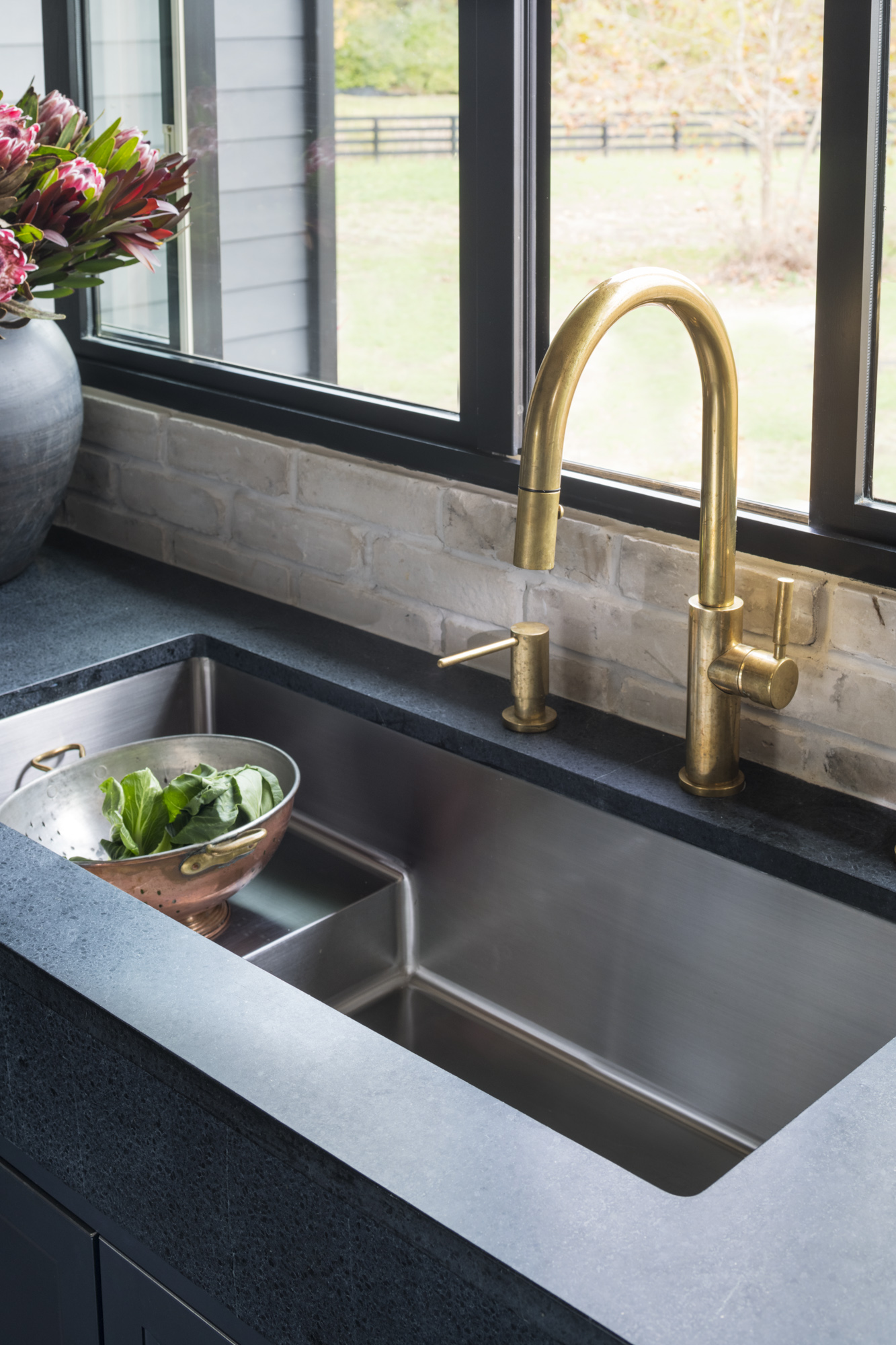 Plus, there was one piece of the kitchen design that Kelly was set on: she knew she wanted soapstone countertops to balance out the chalky silver fox brick that she labored over reclaiming from a building in her native Milwaukee. ALBERENE SOAPSTONE™ is the perfect complement to the imperfect antique brick and is used throughout the final kitchen, on the countertops and as a full soapstone backsplash and range hood (more about that below).
"This American soapstone is a little more crystallized looking and there's some gold pyrite running through it here and there," said Kelly. "It has a different quality than some of the other imported ones I've seen. I love it." Soapstone colors vary, and imported soapstones tend to turn green, but not Alberene Soapstone which turns a deep, dark black when enhanced.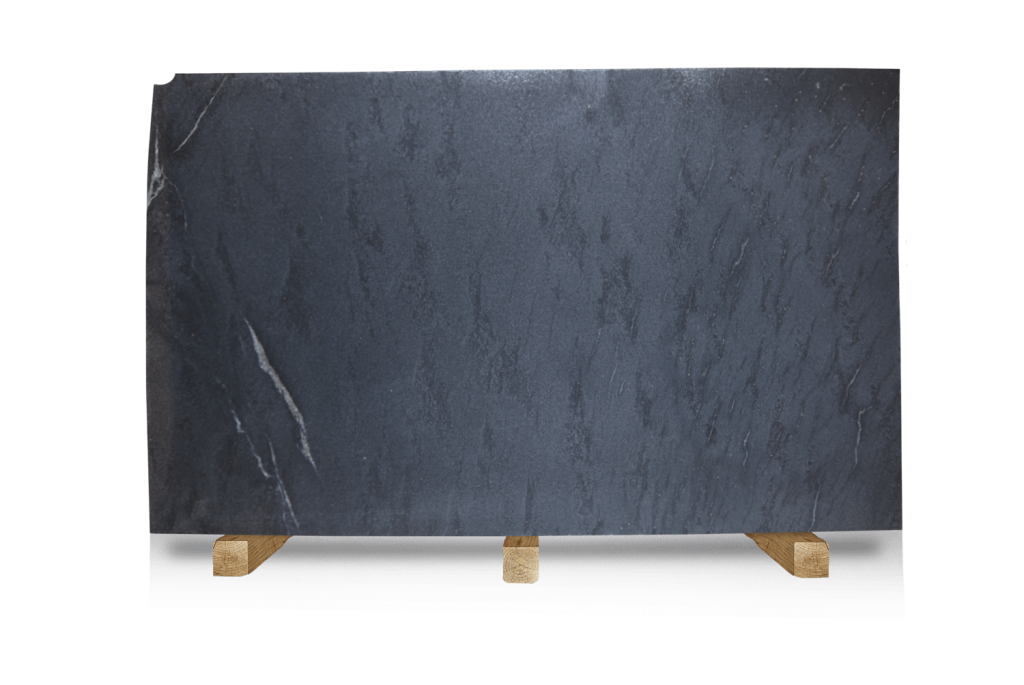 Alberene Soapstone is the only soapstone that is still actively quarried in the United States and has been since 1883 in Virginia. It is classified as architectural grade soapstone meaning it has a higher density than other imported soapstones due to its lower talc content. This results in greater resiliency and improved performance over other soapstones on the market. It's a popular choice for commercial applications as well, such as for the countertops at this local Nashville restaurant, 5th & Taylor.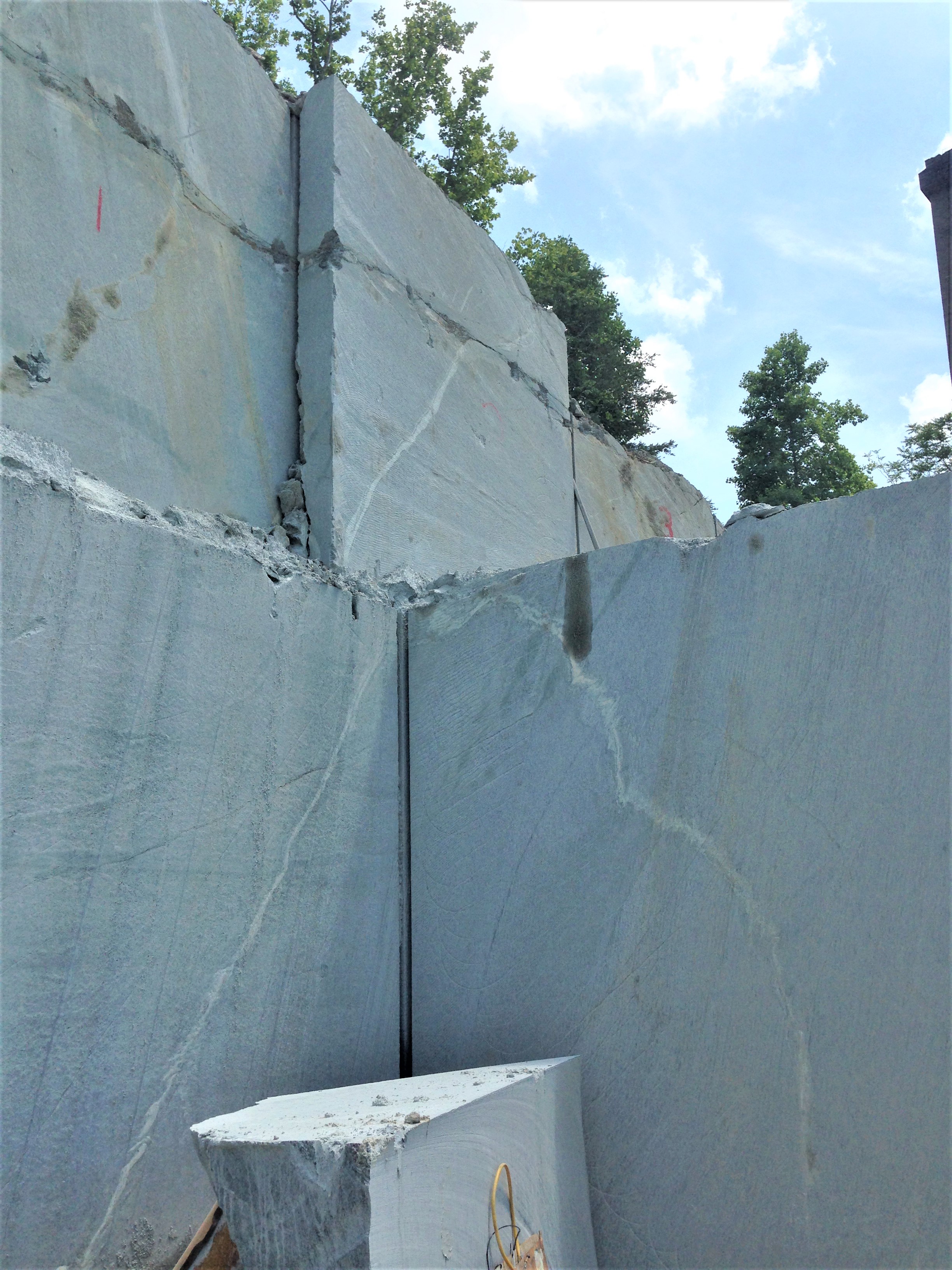 But in a move that surprised everyone – Kelly herself included – she completely fell head over heels for GEORGIA MARBLE™ – WHITE CHEROKEE, which Sarah had suggested for the marble island kitchen countertop.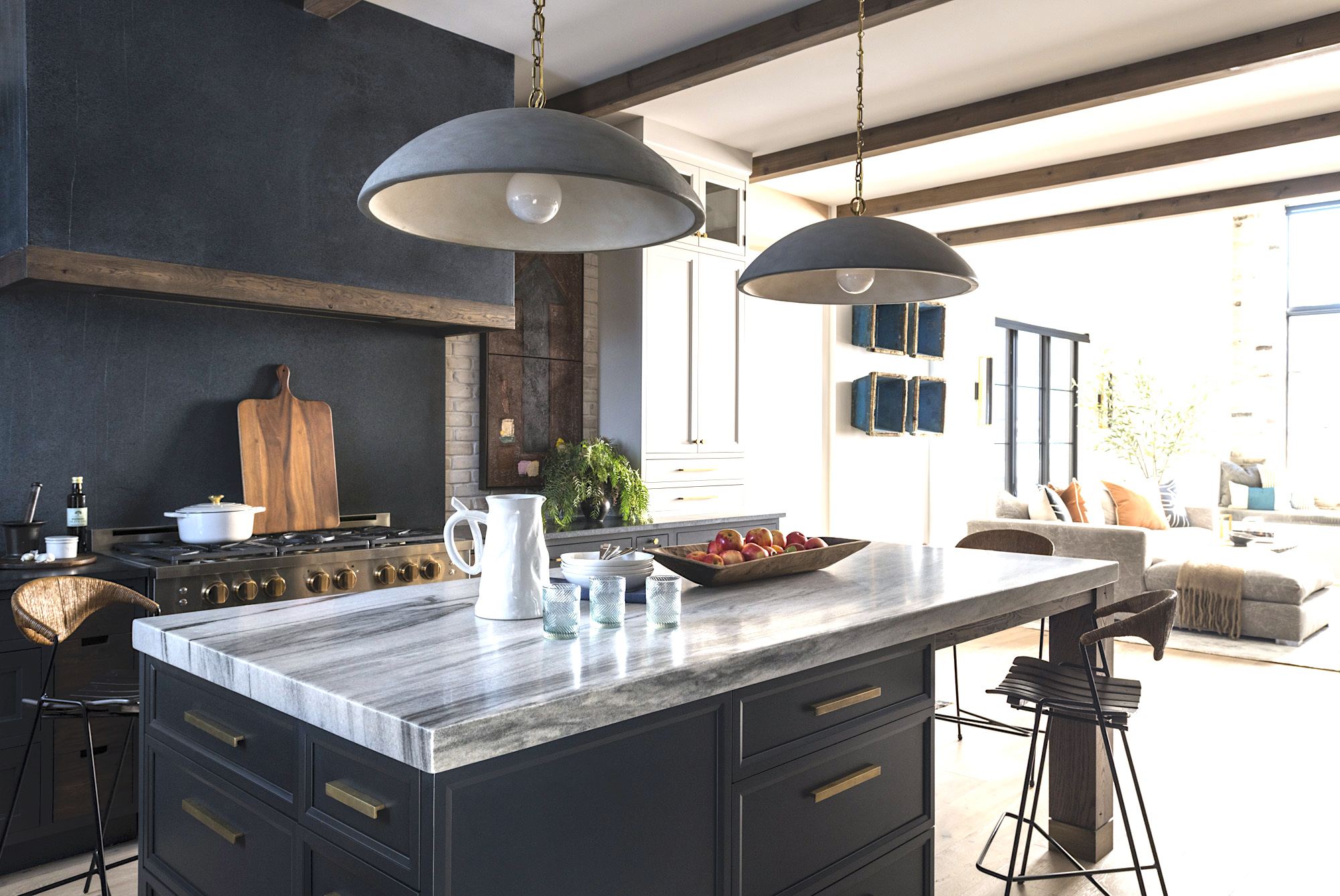 "It's so funny because with the marble I thought I could take it or leave it," she said. "I remember them wheeling the slab of marble through the front door and, oh my goodness, just happy tears. It was love at first sight." The 2 inch mitered edge countertop adds a substantial effect with its thicker, straight edge profile. Kelly picked her Georgia marble slabs from a selection of photos from Polycor's local American marble quarry.
She loved it so much that she had it installed in her bathrooms, too. And loving what is in your house is the key to the entire process for Kelly.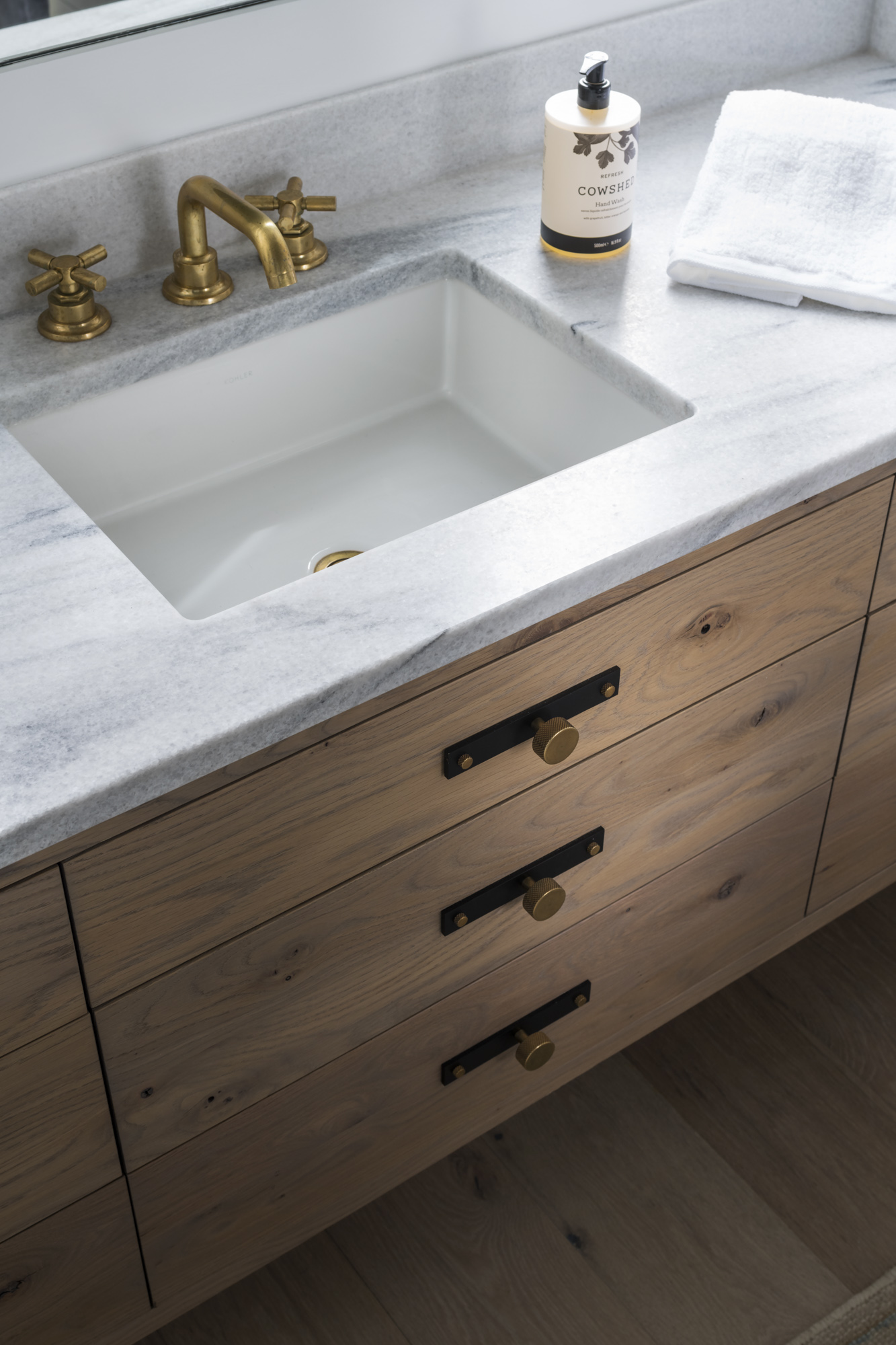 Kelly also appreciated knowing that the largest open-pit marble quarry happened to be a short 3 hours drive distance away from her house. Quarried in Tate, Georgia since the 1880s this historic marble has been used for iconic American architecture and monuments across the country, like the Capitol Building in Washington D.C., and even locally in Nashville, like the Carnegie Public Library that is now the home to HASTINGS Architecture firm.
"One of the challenging things — and it's something I talk about a lot — is everybody's worried about what's trending, what's trendy," she said. "I say design how you want, be intentional about choosing things you love, and then it doesn't go out of style."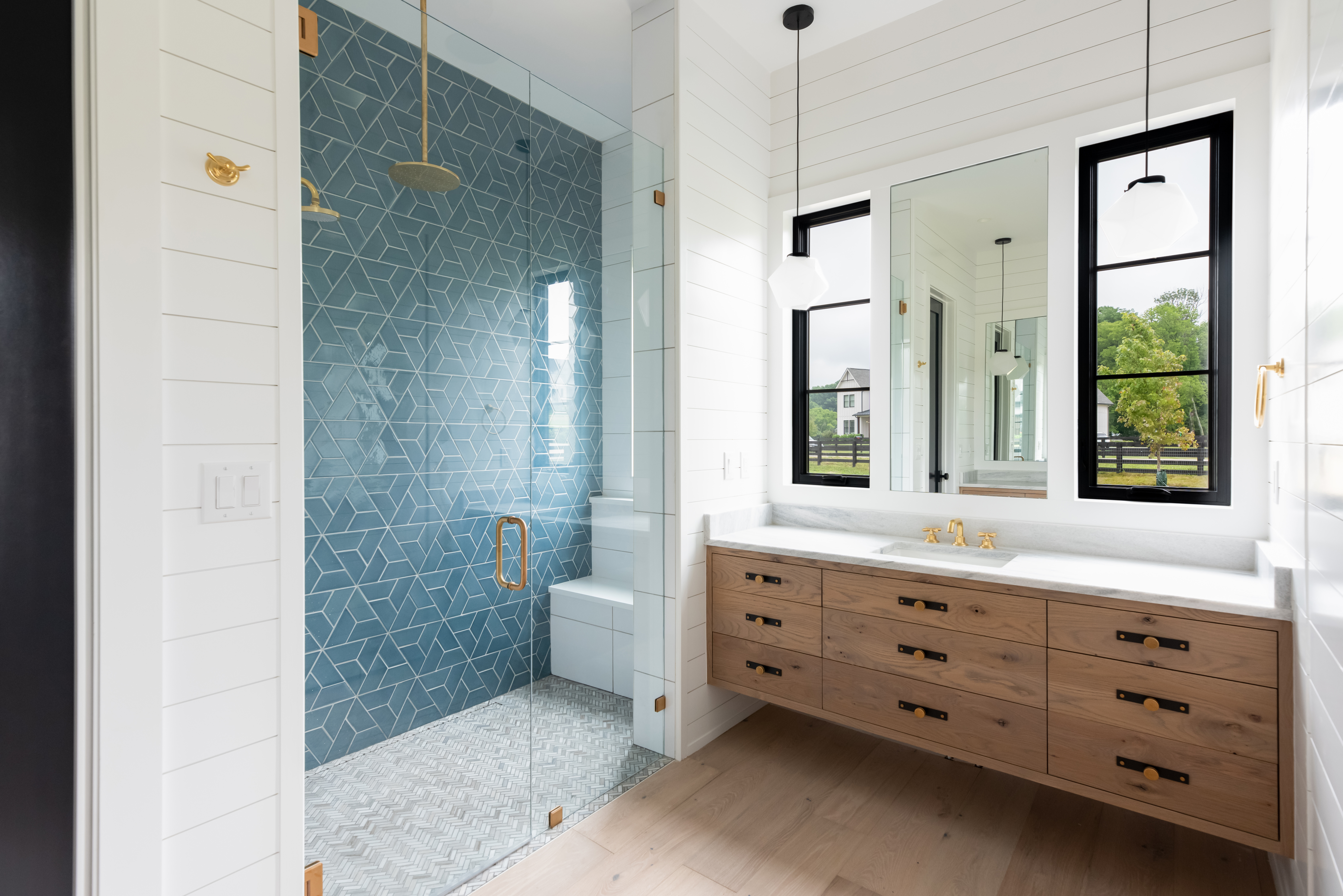 Another lesson Kelly says she's learned through this process, and that she's shared with her followers is that when it comes to design, the little things really are the big things. One of the biggest logistical challenges was the custom range hood design that is a focal point in the space. The decision was made to extend the countertops soapstone up the wall with a full backsplash that integrates with the large range vent.
Instead of opting for stainless or wood, she liked the idea of wrapping the hood in the same soapstone for a fully custom design. Not a small feat, the interior structure of the hood required additional framing and support to carry the weight of the slabs which posed its own logistical challenges, but everyone was on board and the final result is nothing short of astounding. One of the reclaimed wood beams butts up to the front of the soapstone locking it in further.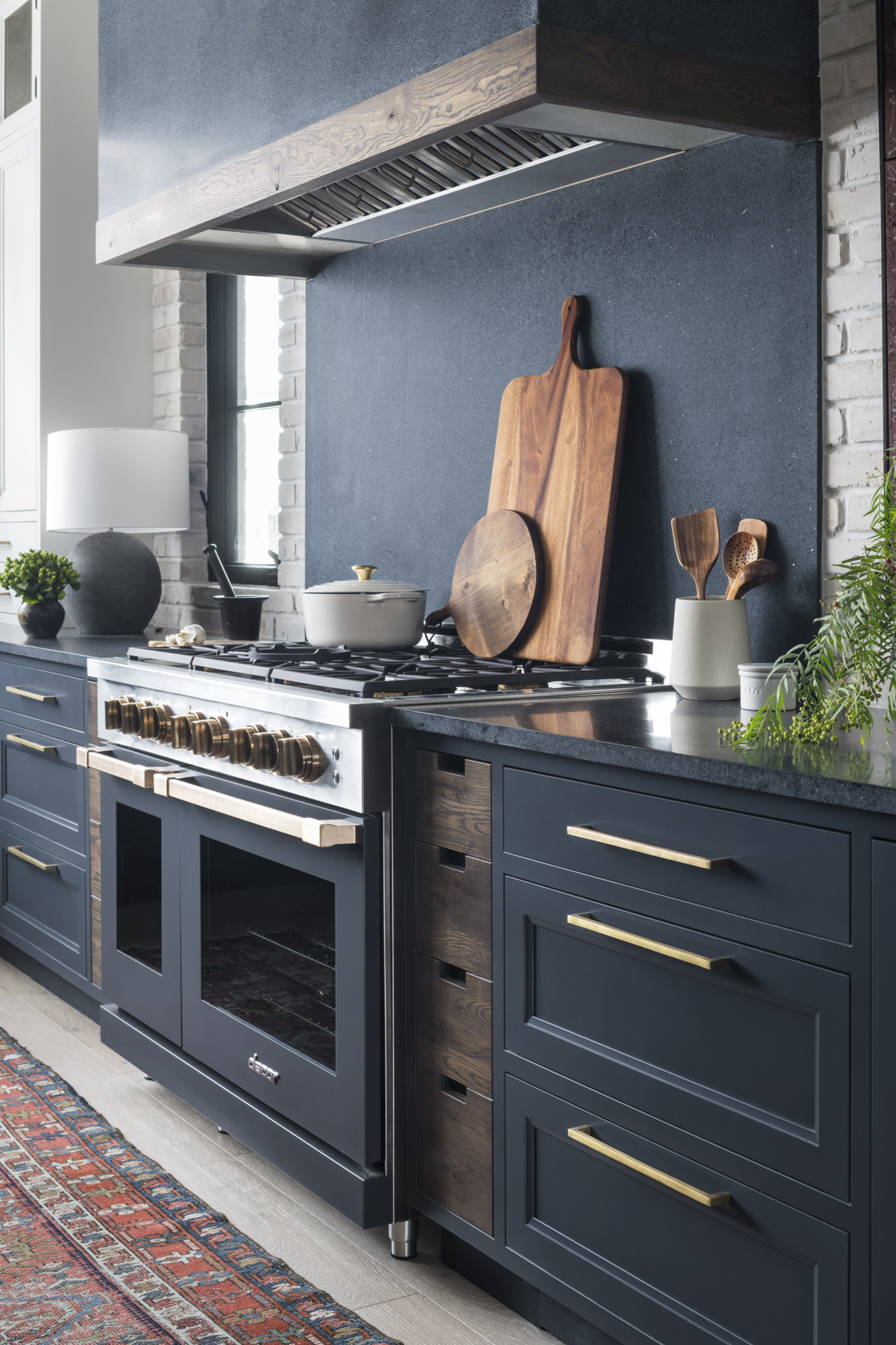 To darken the soapstone in the kitchen Kelly decided against using mineral oil and instead chose to use Tenax Ager / enhancer for a longer-lasting treatment. Other products, such as natural wax like this Alberene Dry Wax, work very well for an easy to apply treatment. Although mineral oil would have worked equally as well to darken the soapstone, the enhancer will keep the black tonality for many years before re-application is needed. Plus, this Alberene Soapstone, also known as Church Hill Soapstone, naturally darkens on its own as it develops its own patina from regular use.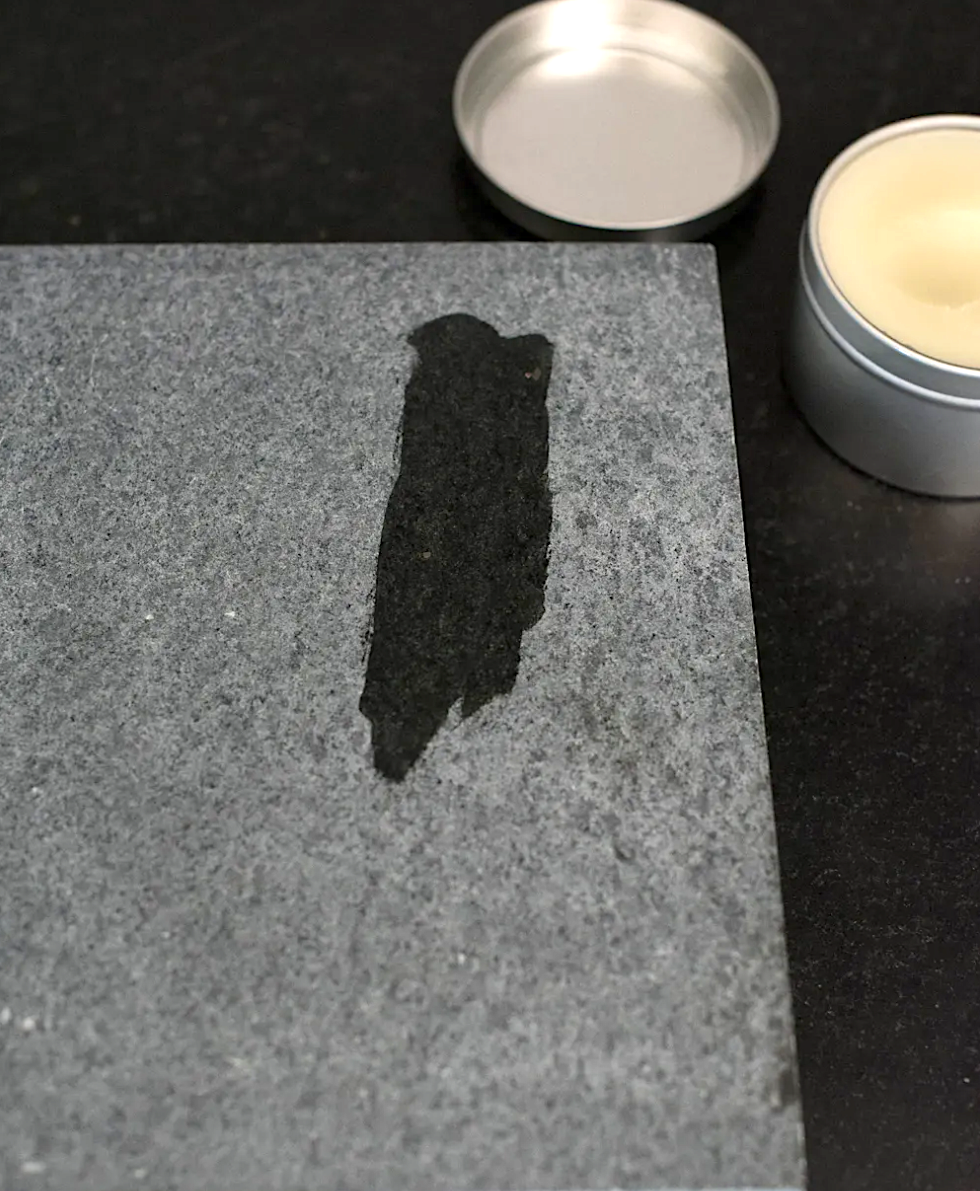 The sink area of the kitchen includes a unique feature where a farmhouse sink appearance was achieved by using a separate slab of soapstone that drops down vertically into a farm sink base cabinet. The piece was inset into the cabinetry for a flush fit with the adjacent cabinet face frames that gives a more streamlined, contemporary kitchen sink design using a stainless steel undermount sink.
From the cat food feeding station to the extra deep soapstone sink with its brass faucet to deep drawers for dishes and flatware, it's all these decisions combined that elevate a beautiful kitchen into something more —fully functioning dream spaces that are Instagram-worthy with the soapstone countertops for the kitchen.
And for Kelly, who's on her eternal quest to learn and share, she feels she owes this knowledge to Sarah.
"Before I got involved with Sarah, I couldn't really understand what natural stone brings to a home," said Kelly." But now for me, using living materials, whether it's burnished brass or marble or soapstone, it just adds such a different depth of texture. And once you've experienced that, you'll never be able to go back."