Marble Mood Board Styling + Holiday Giveaway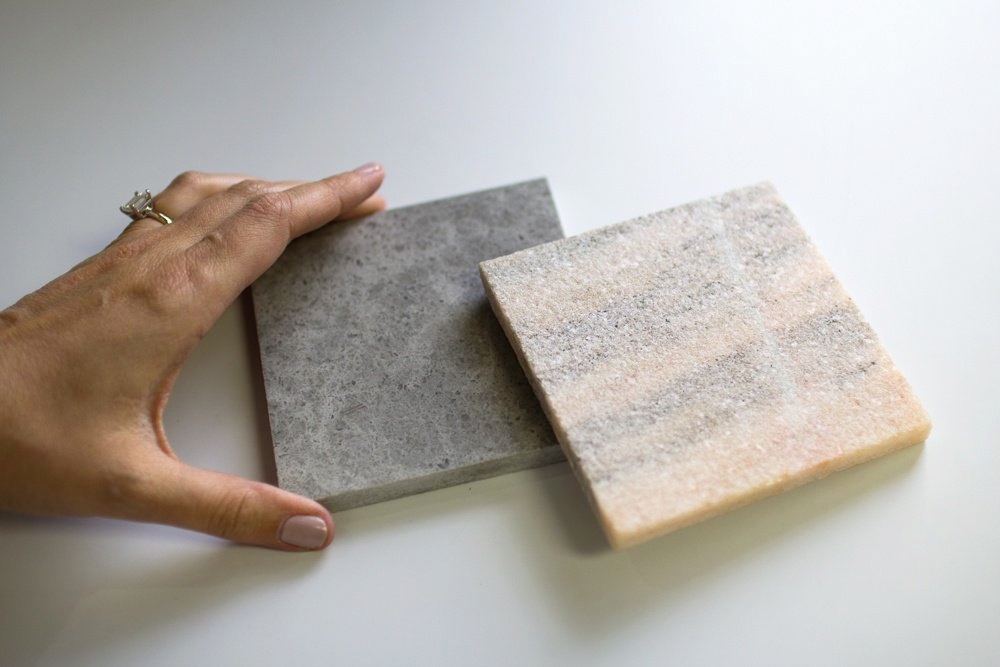 If there's anything we love more than quarrying and hewing blocks of stone into unique products for our projects, it's seeing how designers andarchitects roll up their sleeves and get creative with them in their designs.
Melissa Morgan with Melissa Morgan Design has a keen eye for bringing out the finer qualities of a stone, showing us what can be done when put into the right hands. The Orange-county, California based interior designer is known for her modern aesthetic and crisp, clean lines. When she picked up some of our Polycor natural stone samples recently, her mind sparked an idea immediately.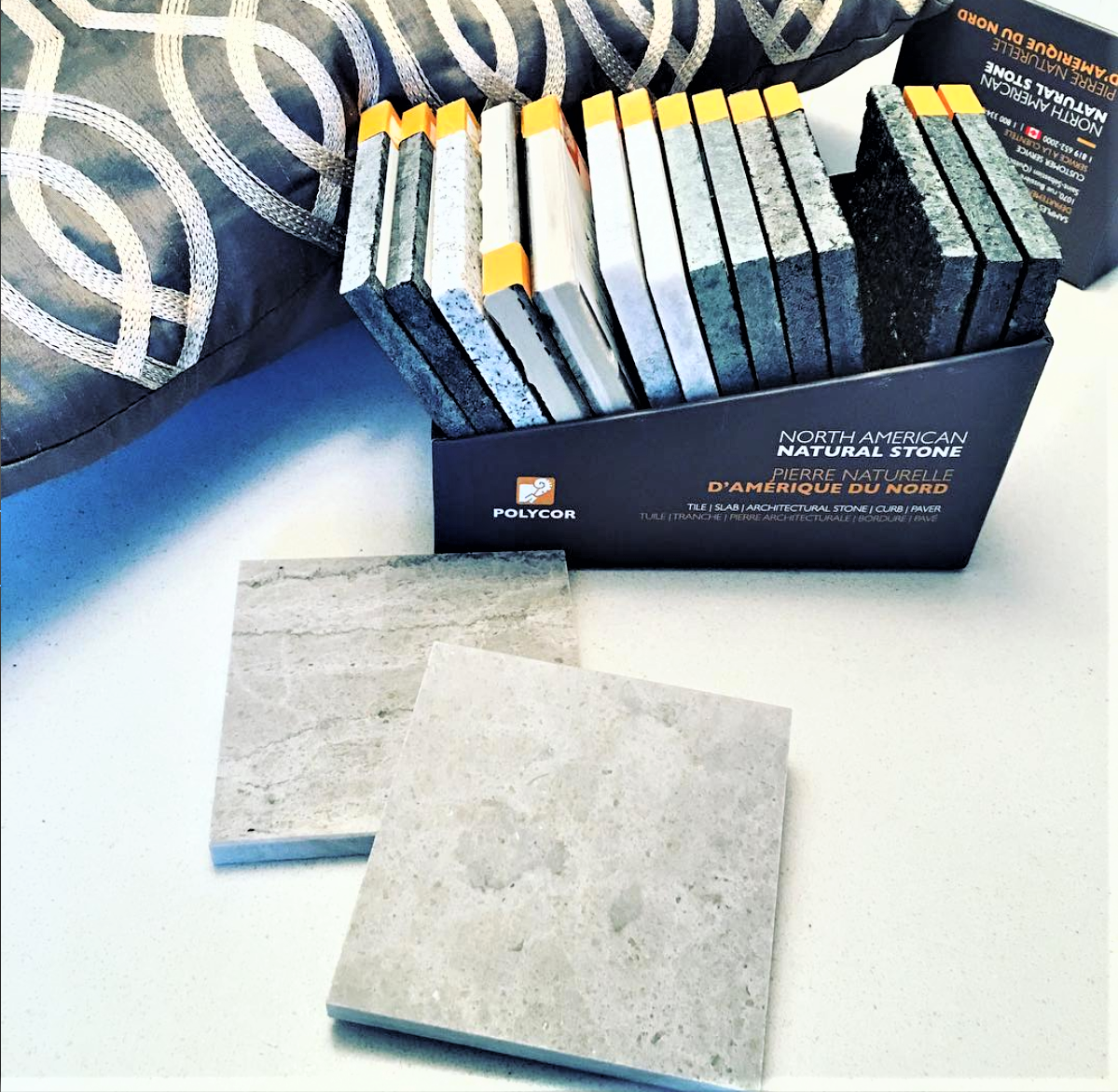 "How beautiful would this stone look in a glamorous bachelorette kitchen? It would add an organic vibe, essential to add a feminine touch. I have to do something with this!" Morgan said.
Well, Morgan certainly did just that. We're excited to partner with Morgan and her husband (whom she fondly refers to as her Design Hubby) as they share ideas on how to create the perfect kitchen for any sophisticated woman with an easy-to-follow mood board that plays up the blush tone pairings of our Etowah Marble with rose gold and copper accents alongside the cool grey hues found in our Saint Clair Linear Marble, both quarried in the U.S.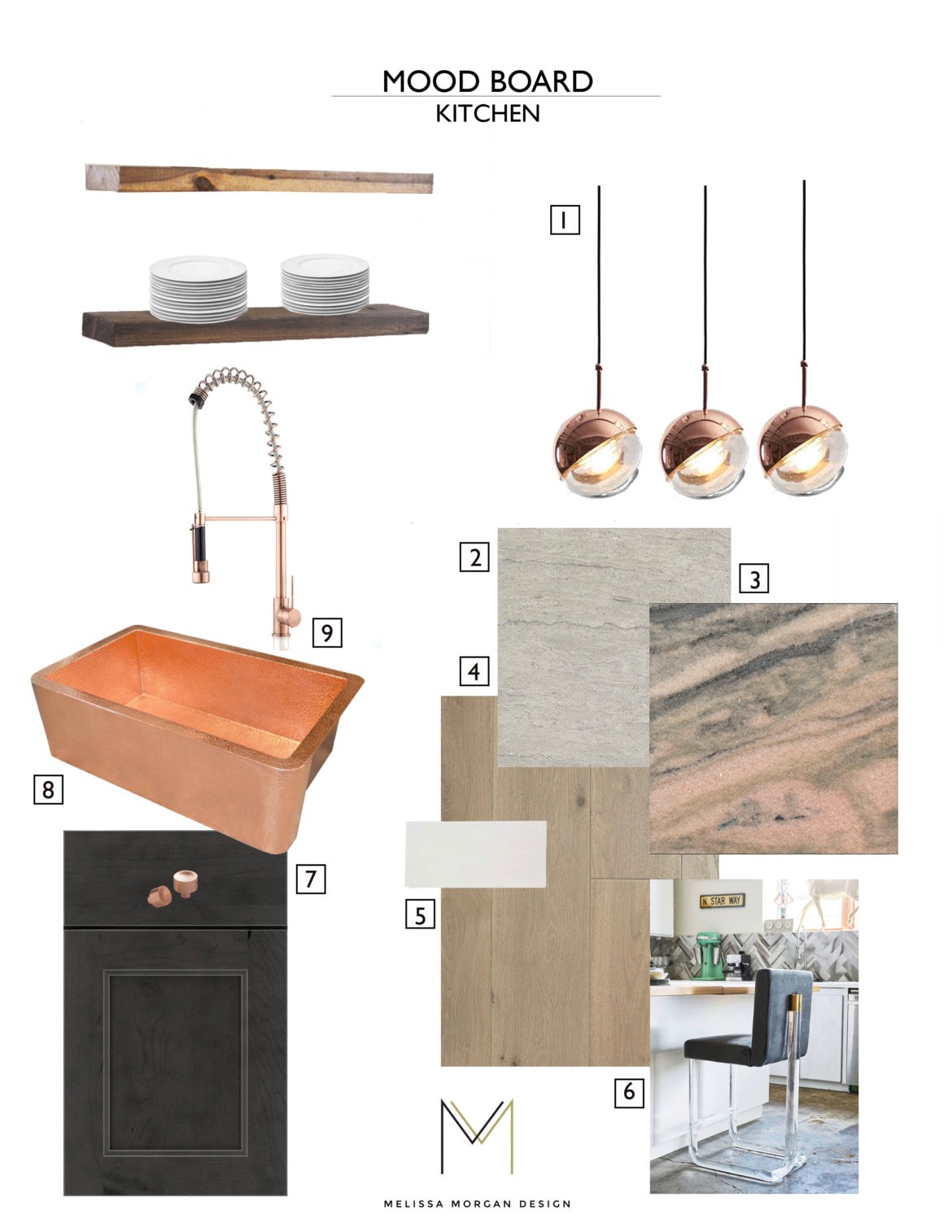 Etowah is most often used in exterior architectural applications, but Morgan's moodboard shows the versatility of classic materials like marble and granite. Even to play on trends like the proliferation of blush tones.
Just this week I spoke to a designer who is specifying Etowah for a bathroom project. She's designed the walls with book matched 1 cm thick slabs of the pink marble. Goes to show what beautiful materials can become in the hands of designers with vision and passion.